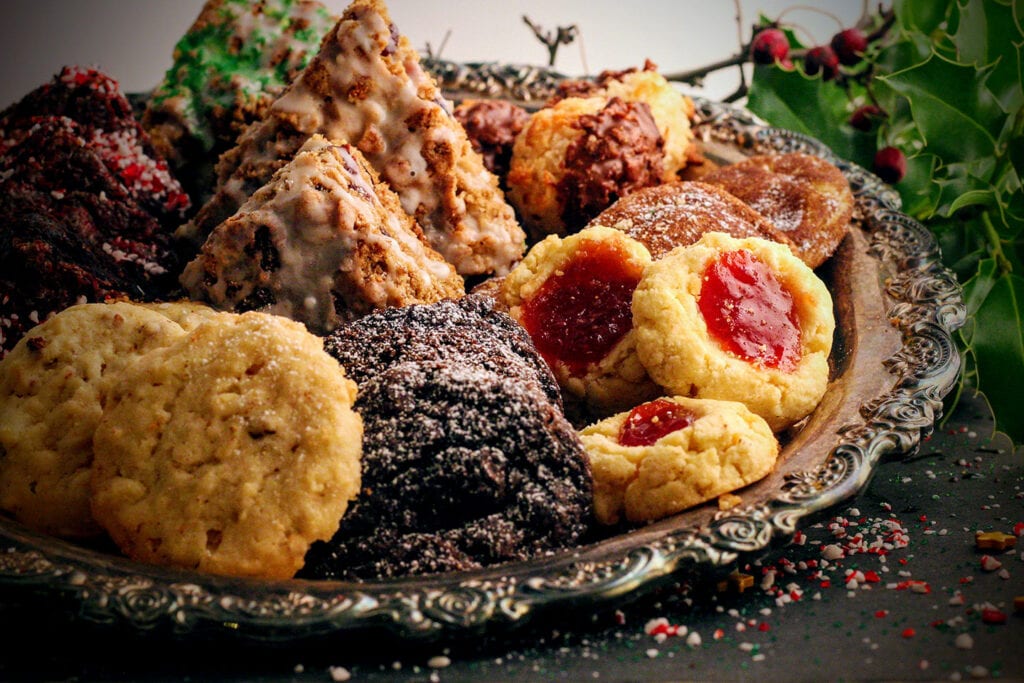 7 Holiday Cookie Recipes from California Inns
If this were an ordinary year, many of us would be looking forward to spending time with friends and family at the holidays. But let's face it: this is no ordinary year. But despair not. We've come up with a way to give your loved ones the next best thing to your physical presence.
Instead of having gifts shipped from a warehouse, why not bake up some holiday cookies to send to friends and family?  It's a thoughtful and delicious way to share some holiday cheer.  We've curated a collection of easy recipes from California innkeepers, who certainly know a thing or two about cookies and comfort. From chocoholics to health nuts, there are cookies here for everyone on your "nice" list.
You could package your cookies in holiday cookie tins or stack them in bakery bags adorned with holiday stickers. And for those extra-special loved ones, why not include a CABBI gift certificate for a future stay at a California inn? Either way, your friends and family will think of you each time they gobble up one of your home-baked treats.
Rich chocolate combined with a touch of coffee and crushed peppermint candies make these gooey, heart-warming brownies a simultaneously rich, refreshing, and festive treat.  The brownies are a perfect non-cookie addition to a holiday cookie tray.  The recipe comes from the Green Gables Inn, which is a beautiful gothic revival mansion overlooking the Monterey Bay in Pacific Grove.  The innkeepers go all out for the holidays, decorating the inn to the nines and providing a memorable stop on Pacific Grove's annual Christmas at the Inns tour.  These chocolate peppermint brownies are a favorite among the inn's visitors during the holidays.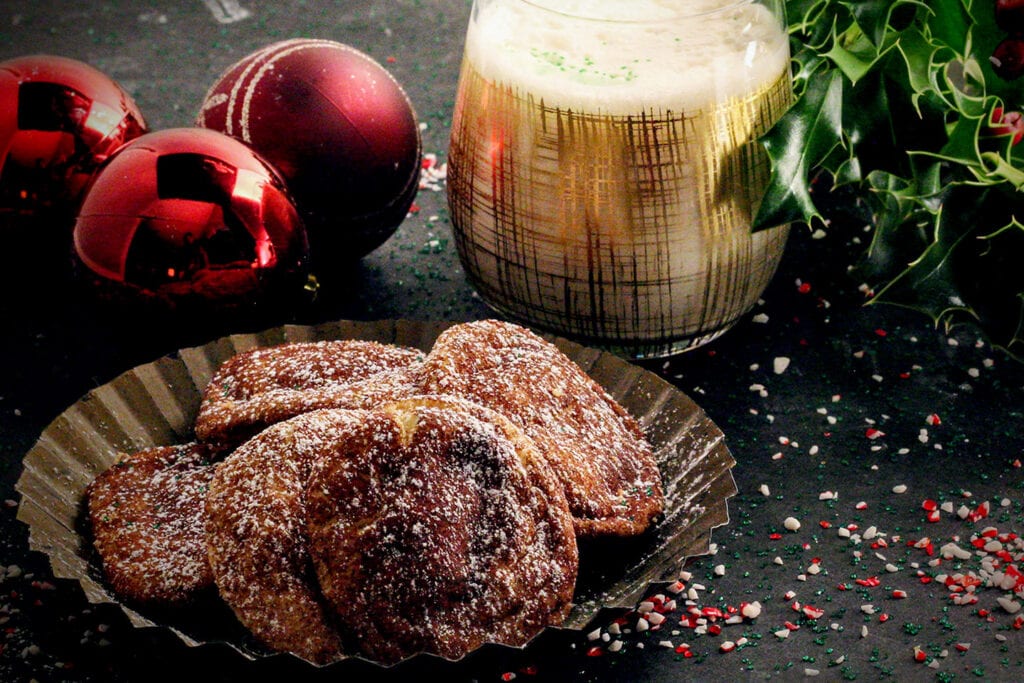 These classic cookies with the funny name have been around since the 1800s, and their popularity has never waned. Light and pillowy with a glistening cinnamon crust, they're simple to make and require just a few ingredients. This recipe is from Tracey Berkner, who is the co-owner of Rest, a Boutique Hotel in Amador County wine country. Tracey first made these snickerdoodles years ago when she and her husband were selling their home. The aroma from the cookies inspired the first visitors to the open house to make a full-price cash offer. The cookies earned a new nickname as the "home sellers". When she bakes them at the inn, her guests feel right at home.
Healthy never tasted as good as these vegan and gluten-free coconut treats. The Stanford Inn's chocolate-dipped macaroons are very popular with guests. The innkeepers serve them alongside other cookies as part of a Christmas Day tradition at this warm and welcoming wellness-centered resort on the Mendocino coast. The inn's critically acclaimed vegan restaurant, Ravens, hosts classes on nutrition, healthy living, and plant-based cooking year-round. The classes are fun and extremely accessible, thanks to staff-certified nutritionist and author Sid Garza-Hillman. (Despite his vast knowledge and culinary chops, Sid might have missed his calling as a stand-up comedian).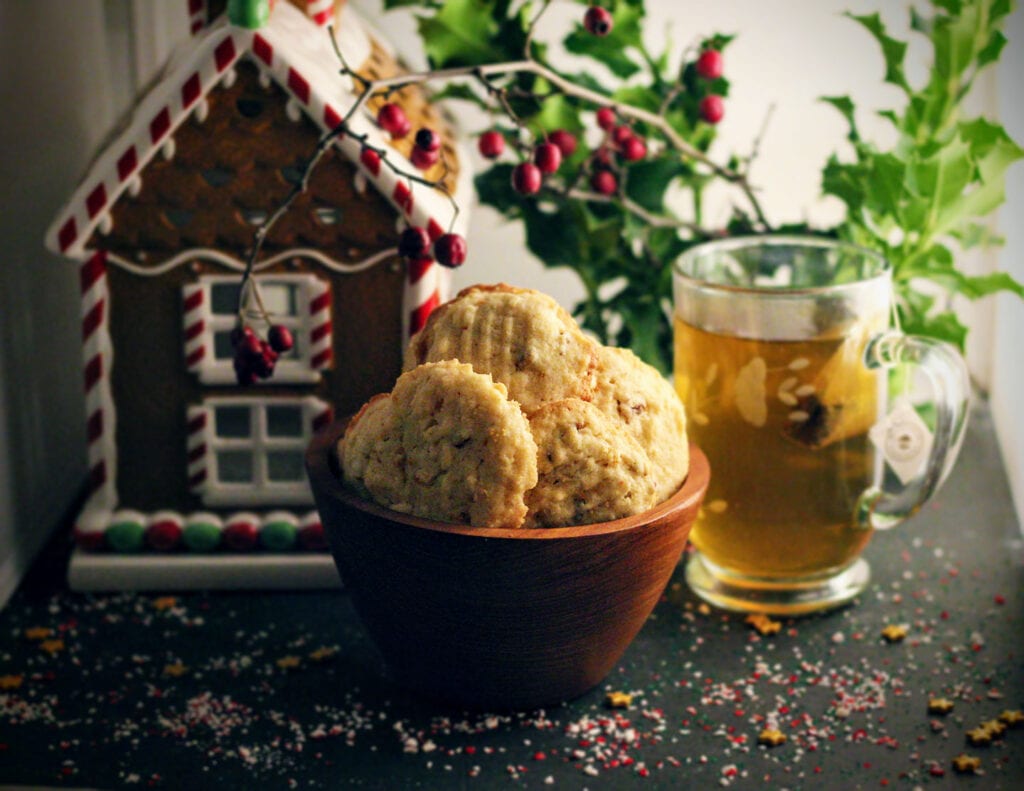 No one will ever guess the secret ingredient in these cookies. That is, of course, if you don't tell them what they're called. While potato chip cookies might sound strange, the addictive combination of salty and sweet has collected fans since the 1940s. The recipe for these cookies is from Orchard Hill Country Inn, a Craftsman-style lodge located in the mountains east of San Diego. The inn features a welcoming great room with a towering rock fireplace, an intimate restaurant serving three-course dinners on weekends and holidays, and a decorated Christmas tree that stays up year-round.  For the holidays, the inn tops their potato chip cookies with extra-fine chopped nuts. 
This recipe for decadently rich, double chocolate cookies was created by one of the innkeepers at the West Cliff Inn, which is part of the Four Sisters Inns' family of boutique hotels. The recipe appears in their hardcover cookbook, The Kitchen at Four Sisters Inns. Perched on a bluff across from Cowell's Beach and the Santa Cruz Beach Boardwalk, the West Cliff Inn is a beautifully-renovated, three-story Italianate Victorian with a wraparound porch overlooking the Monterey Bay.  For the holidays, the inn welcomes guests with the warm glow of flickering fires, festive lights, and beautiful wreaths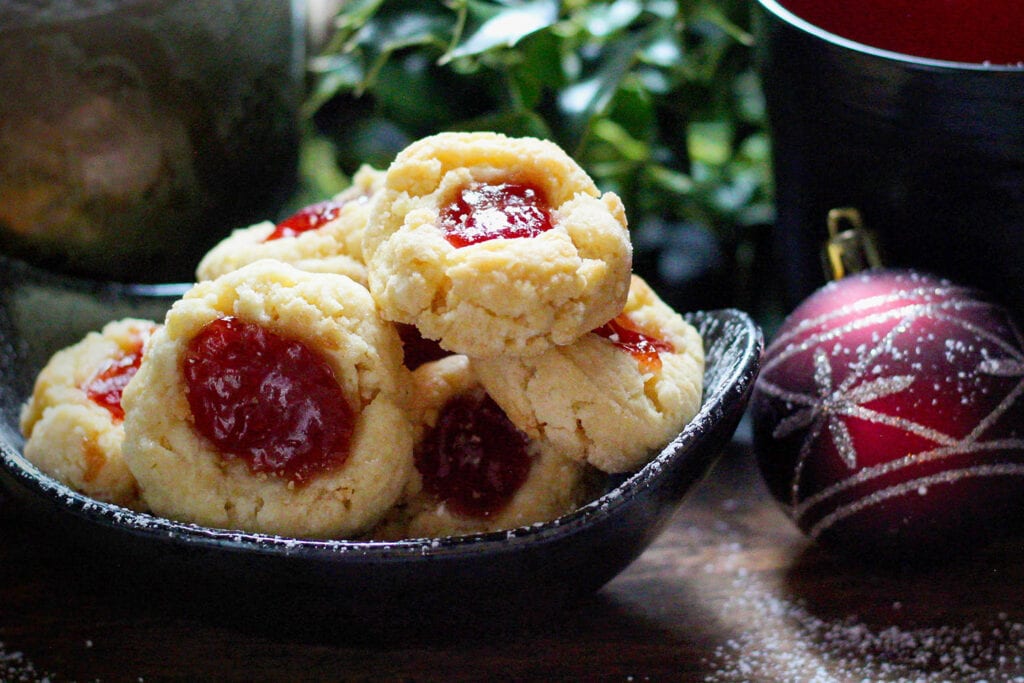 Here's your chance to quite literally add your unique fingerprint to an already special treat. Unbelievably simple and perfect for the home baker, these holiday staples are believed to have originated in the 19th century. There are endless ways to fill the cookies' characteristic indentations, including various jams, hazelnut spread, or chocolate kisses. The thumbprint cookie recipe is one of several cookie recipes that McCaffrey House Bed and Breakfast Inn owner Stephanie McCaffrey has collected from friends and family over the years.  She bakes these along with macaroons, shortbread, and sugar cookies with her grandchildren at the holidays.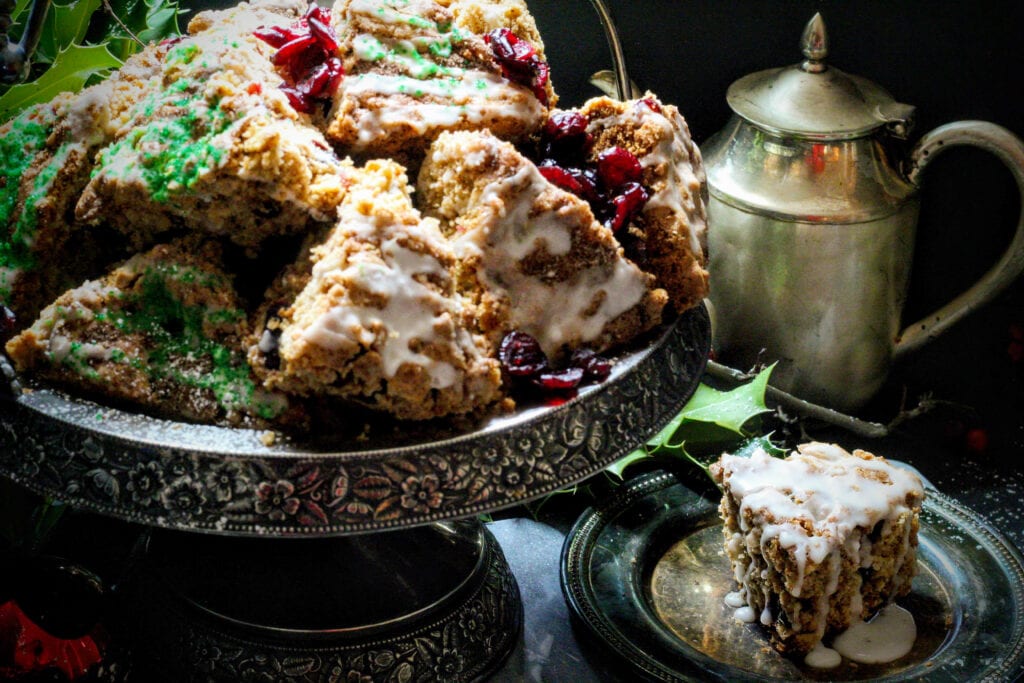 These chewy bars are an all-time favorite at the Inn at Playa del Rey. Filled with dried cranberries, applesauce, and heart-healthy oats, they have such a decadent taste and texture, it's hard to believe they're full of fiber and antioxidants. (They are also made with sugar, butter, and flour, but we can just agree not to dwell on that.) Regardless, the seasonal flavors provide a great counterpoint for a holiday cookie tray. Every year at the holidays, the inn is decorated with poinsettias and a grand Christmas tree in the great room, which overlooks the Ballona Wetlands Ecological Preserve.