Sweeten Valentine's Day with Dessert Recipes from California B&Bs
Valentine's Day offers a wonderful excuse to escape from the Groundhog Day-like monotony of the pandemic. Break out the china, light the candles, dim the lights, and savor a romantic dinner at home with your special Valentine. We asked experts in the field of romance—innkeepers at California B&Bs—for their most indulgent dessert recipes for Valentine's Day. From chocolate decadence to berry delights, these desserts are sure to make your sweetheart fall in love with you all over again.
Brooklyn Blackout Cake from The Inn at Newport Ranch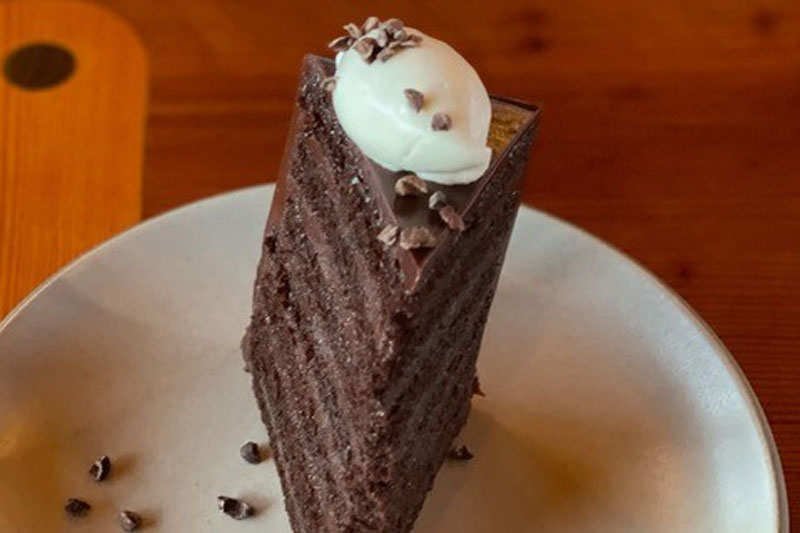 The Brooklyn Blackout Cake from Chef Adam at The Inn at Newport Ranch is guaranteed to make your Valentine swoon. Named for Brooklyn's blackout drills during World War II, the melt-in-your-mouth chocolate cake was first created Ebinger's, a famous chain of Brooklyn bakeries that closed in 1972 after 74 years in business. In this variation of the legendary dessert, rich chocolate ganache is spread between layers of moist devil's food cake.
Olallieberry and Raspberry Crisp with Strawberry Ice Cream from Centrella Inn
A warm olallieberry and raspberry crisp with strawberry ice-cream is the perfect ending for a romantic Valentine's Day dinner.  This recipe from the historic Centrella Inn in Pacific Grove features a mix of four berries for the perfect balance of tanginess and sweetness. The red-hued berry filling is topped with a buttery crumble which is baked to a golden brown and served warm with a scoop of strawberry ice-cream.
Amarena Black Cherry Fudge from Brewery Gulch Inn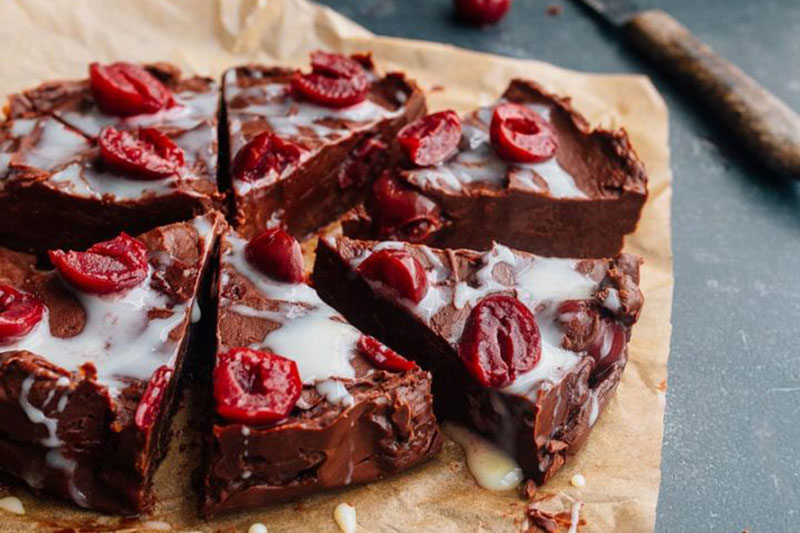 The Brewery Gulch Inn's Amarena Black Cherry Fudge is a perfect Valentine's Day dessert for two. This small-batch fudge is made in a six-inch cake pan with just four ingredients, including rich Callebaut chocolate and Amarena cherries. The intensely flavored Italian Amarena cherries are what sets this fudge apart. Just before serving, drizzle the fudge with an extra few tablespoons of sweetened condensed milk for a lovely marbled effect.
Raspberry Cake from Milliken Creek Inn & Spa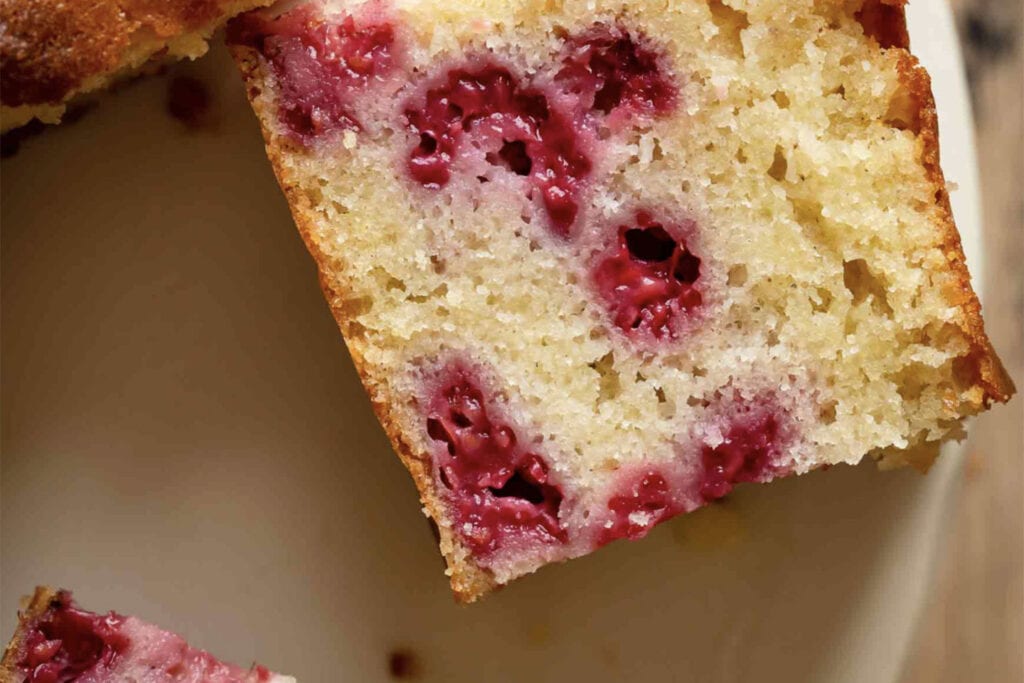 Milliken Creek Inn & Spa's raspberry cake is one of the most popular desserts with guests at the inn. The super moist cake combines hints of citrus and brandy with fresh raspberries that melt into pockets of sweetness within the batter as it bakes. Before pulling it out of the oven, the cake gets topped with a buttery sweet glaze that adds a subtle crunch. Serve with dollop of whipped cream after cooling.
Two Chocolate Desserts from Hotel Cerro
For Valentine's Day, Hotel Cerro's Executive Chef Kenny Seliger offered up two incredibly decadent dessert recipes for chocolate lovers. The hotel's gianduja chocolate tart features a rich chocolate filing with hints of hazelnut and espresso baked in a golden brown pastry shell and covered with a dark chocolate glaze. The flourless chocolate Nutella cake is a dense wedge of velvety chocolate topped with a Nutella and mascarpone whipping cream.
Blue Wing Profiteroles from the Tallman Hotel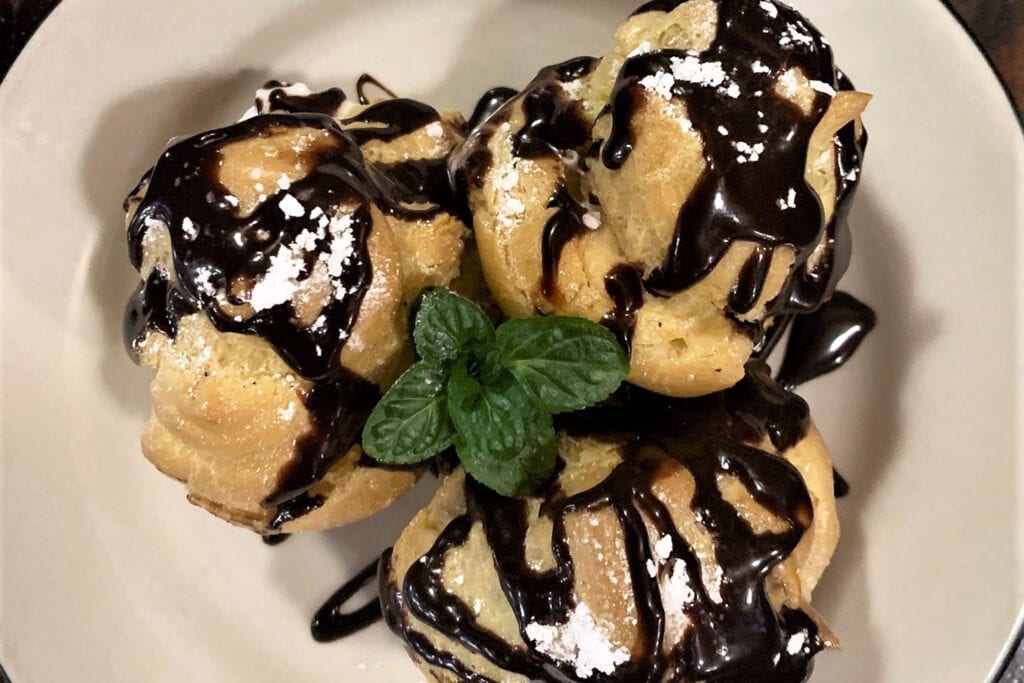 The mouthwatering three-course Valentine's weekend menu at the Tallman Hotel's Blue Wing Saloon Restaurant will feature profiteroles for dessert. But if you can't travel to Upper Lake for the weekend, you can still make the Blue Wing profiteroles at home with the recipe courtesy of Chef Pablo Aguilar. This impressive dessert features golden cream puffs filled with a rich custard and then drizzled with a warm chocolate sauce with hints of honey and espresso.
Double Chocolate Flourless Torte from Inn at Sonoma
An easy recipe for home cooks, the double chocolate flourless torte is also a favorite among guests at the Inn at Sonoma. It's a chocoholic's dream dessert, requiring a whole pound of chocolate combined with sweet butter, sugar, half and half, vanilla, and eggs. The dense, fudgy cake is then topped with a rich ganache made from yet another pound of chocolate combined with heavy cream.
Belgian Chocolate Mousse from East Brother Light Station
Perched on a tiny rocky island in the strait separating San Francisco and San Pablo Bays, East Brother Light Station's romantic bed and breakfast has had to remain closed throughout the pandemic. But you can still conjure the romance of winter storm watching from the Victorian lighthouse with the inn's classic Belgian Chocolate Mousse. This easy-to-make dessert requires just three ingredients—eggs, chocolate, and sugar—whipped into a deliciously smooth treat.
Death by Chocolate Cookies from Dunbar House Inn
Death by Chocolate Cookies from the historic Dunbar House Inn in the charming foothills town Murphys would be a sweet finish for a Valentine's Day dinner. These addictively delicious cookies are made with two packages of semisweet baking chocolate. One package is melted and combined with the cookie dough while the other package is roughly chopped and stirred into the dough just before baking. Serve the cookies warm with a scoop of ice-cream.
Sangria from 1906 Lodge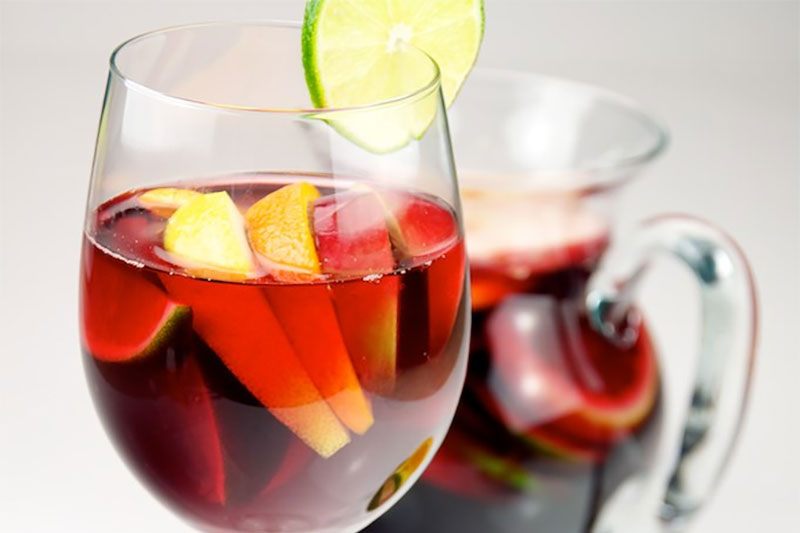 If you'd prefer to drink dessert with dinner, the sangria from 1906 Lodge at Coronado Beach puts a wintry spin on the classic Spanish-inspired cocktail. For this recipe, red wine is blended with winter citrus and cranberry juice and infused with warming spices of cinnamon and clove. The sangria is served over ice with slices of fresh apple, orange, and lemon and best shared with loved ones.