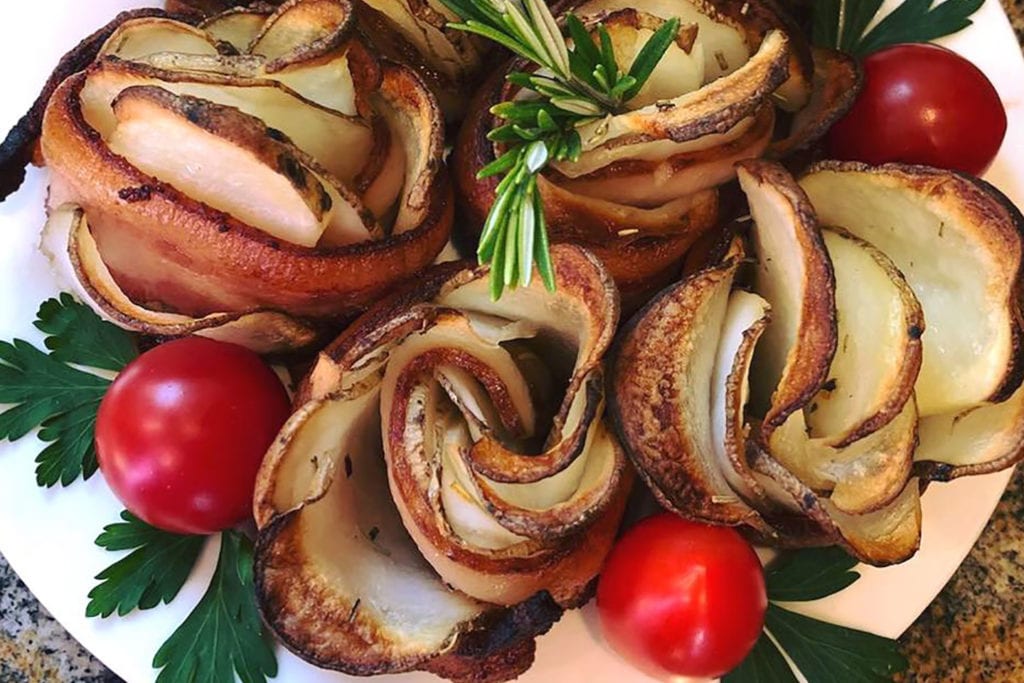 5 Fabulous Mother's Day Recipes from California B&Bs
Mother's Day brunch is a highly anticipated feast among most bed and breakfast inns. To miss out on celebrating moms this year is a sad occasion for the innkeepers who pour so much love into preparing their breakfast specialties. So while this year's Mother's Day will be different, it can still be delicious. We asked inns around the state to share their favorite recipes for creating a memorable Mother's Day brunch at home.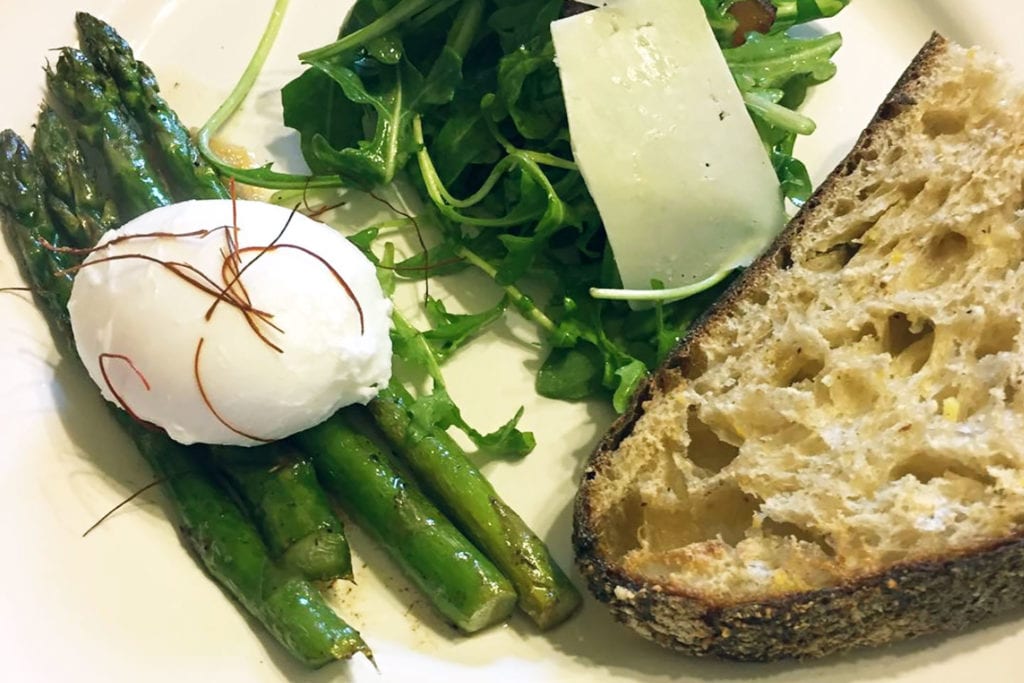 Asparagus with Miso Butter from The Gables Wine Country Inn
While fresh asparagus is fantastic roasted with just a sprinkle of salt and pepper, The Gables Wine Country Inn's recipe for Asparagus with Miso Butter takes the vegetable to a whole new level. Fresh green spears of asparagus sizzle in bacon fat before being laid upon a rich spread of softened butter and miso and then topped with a poached egg. The egg yolk drips onto the butter, creating a divine umami flavor that is a perfect foil for the crisp spears. It's a five-star brunch entrée that's easy to make at home and is sure to impress for Mother's Day.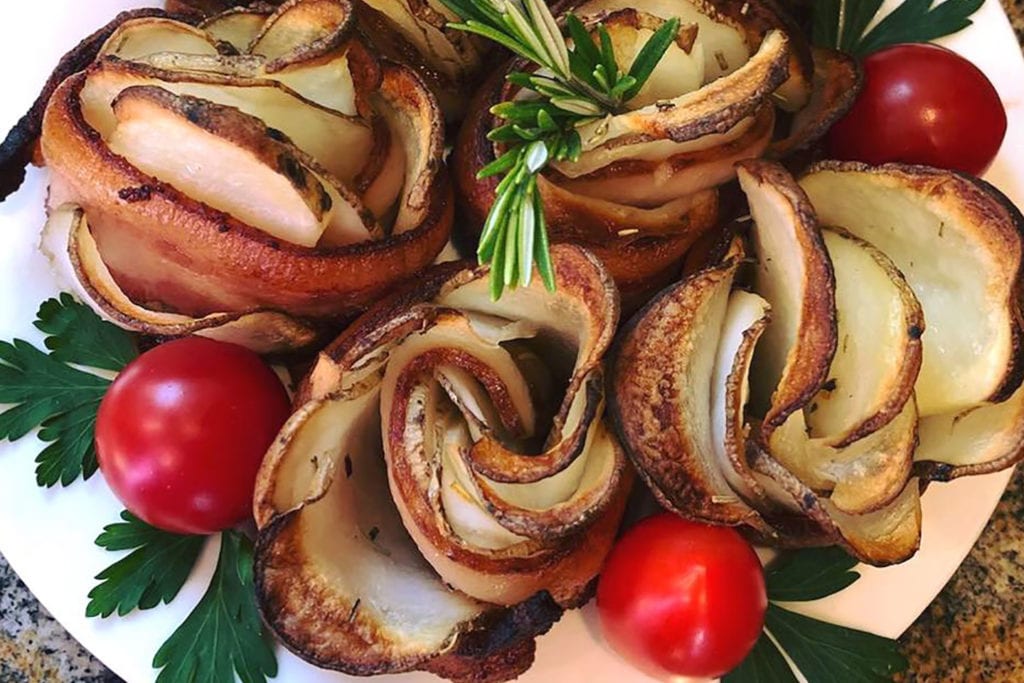 Linda's Potato Rosettes from Grand Reserve Inn
A house favorite at the Grand Reserve Inn, Linda's Potato Rosettes are as beautiful as they are delicious. Thinly-sliced potatoes are tossed with fresh herbs and wrapped in bacon to form rosettes in which the thin potato slices resemble the delicate petals of a rose. The rosettes are roasted in muffin tins to hold their shape and bask in the flavors imparted from the fresh herbs and bacon. The dish is surprisingly easy to assemble, and with the help of an adult slicing the potatoes, it could easily be prepared by kids for a Mother's Day brunch.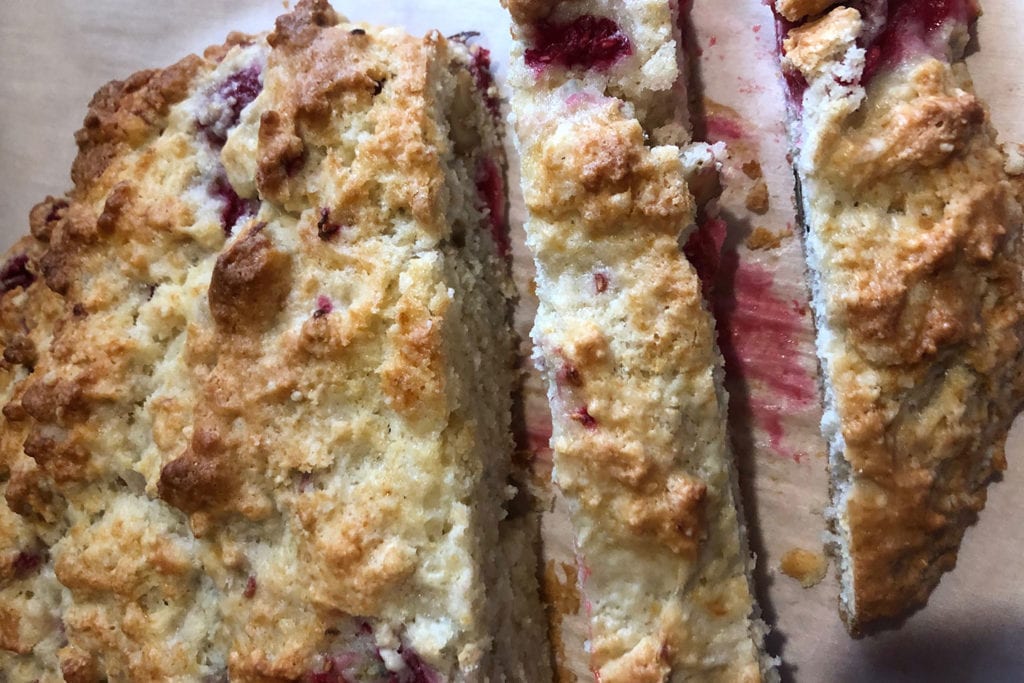 Irish Soda Bread from Courtwood Inn
While the Courtwood Inn in Murphys has been closed during the coronavirus pandemic, owner Chris Parker has been making Irish Soda Bread a lot lately. Unlike most breads that can be daunting to make, Irish soda bread uses baking soda instead of yeast and does not require kneading or time to rise. It's a quick and easy recipe that's also a perfect accompaniment for a Mother's Day brunch. The bread bakes up with a golden brown crust and a soft crumb speckled with dried cranberries and walnuts. "I love toasted slices with a little butter on it," says Chris.
Pineapple Salad from 1906 Lodge
Just like grandma used to make, the Pineapple Salad recipe from the 1906 Lodge on Coronado Island is an old-fashioned crowd-pleaser that could easily double as dessert. Born of an era when fruit salads were all the rage, recipe was passed down from the innkeeper's grandmother and has remained a beloved treat among the inn's guests. The salad combines the tropical flavors of pineapple and coconut with cheddar cheese and a sweet, tangy sauce made from orange and pineapple juices. Serve family style or in individual pedestal dishes and watch mom's face light up.
Gluten-Free Chocolate Chip Cookies from Inn on Randolph
When my mother was diagnosed with Celiac disease 20 years ago, she and I had to get creative with gluten-free flours to try to replicate some of our family's favorite recipes. But in Napa, the Inn on Randolph's 100% gluten-free kitchen has helped to take some of the guess work out of gluten-free baking. Their recipes consistently win rave reviews from guests both with and without gluten intolerance, but the inn's gluten-free Chocolate Chip Cookies may take the cake. It's the perfect gluten-free cookie and a fabulous family treat for Mother's Day.