Our CABBI family knows that we are all in this together and our members have continued to show how they can and will support their employees and communities during this time. Below are just a few of the heartwarming stories we've heard from members who have been doing what they can to support those around them while they dream of the day they can welcome guests again.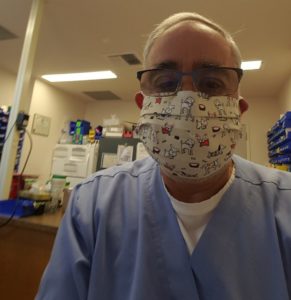 Donner Lake Inn B&B: The owners of the Donner Lake Inn B&B in Truckee are active in the community, running both the inn as well as working second jobs. With the B&B currently closed, Paul, who works as the Pharmacy Operations Manager for Post-Acute Medical Hospital in Sparks, Nevada and Mindy, Co-owner and sewing extraordinaire, wanted to help support medical staff stay safe in light of the current shortage of masks and equipment. So, they turned their breakfast table into a mask making assembly line. Gathering fabric from a number of sources, Mindy pulled out her sewing machine and started making mask covers for the local hospital staff. When elastic became unavailable, she became creative and used nylon from old knee highs or panty hose and continued to make the mask shields.
Benbow Historic Inn: Though the Benbow Historic Inn closed to the public on March 22, about one-third of their employees live on site at their sister property Benbow KOA. For the month of April, employees are able to pay reduced rents (approximately 80% less than current rates). Additionally, Benbow will most likely continue the program if they cannot open on May 1. To assist the community, the Inn has also donated over $5,000 of fresh foods to the Healy Senior Center for their Meals on Wheels program, in addition to providing food for local encampments.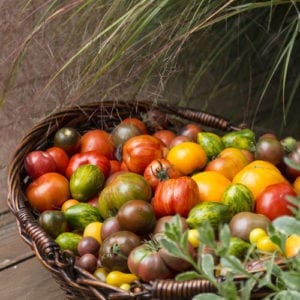 Brewery Gulch Inn: As an inn in a remote section of the North Coast, access to food and supportive services can be limited. Recognizing this issue and the fact that many people are struggling with food security in these pressing times, Brewery Gulch Inn donated 250 lbs of food to the local food bank.
---
Thank you all for doing your part by staying home and helping to protect our families, friends and each other.
Please know our hearts are with everyone during this time. We know our members' passion for the industry will live on and we hope to see you all back visiting and supporting our California inns, B&Bs and boutique inns when the time comes. Don't forget about us; our doors will reopen and we will be waiting to welcome you. We look forward to your future stays in the Golden State. Stay healthy.
Our members are doing their best to help you reschedule any plans that have been affected by the COVID-19 pandemic – please be sure to work with the property directly to make changes and plan your future stay.
---
CABBI members can find support and information for the hospitality industry by visiting the CHLA Coronavirus Resources page.
Please send any questions to covid19info@calodging.com.