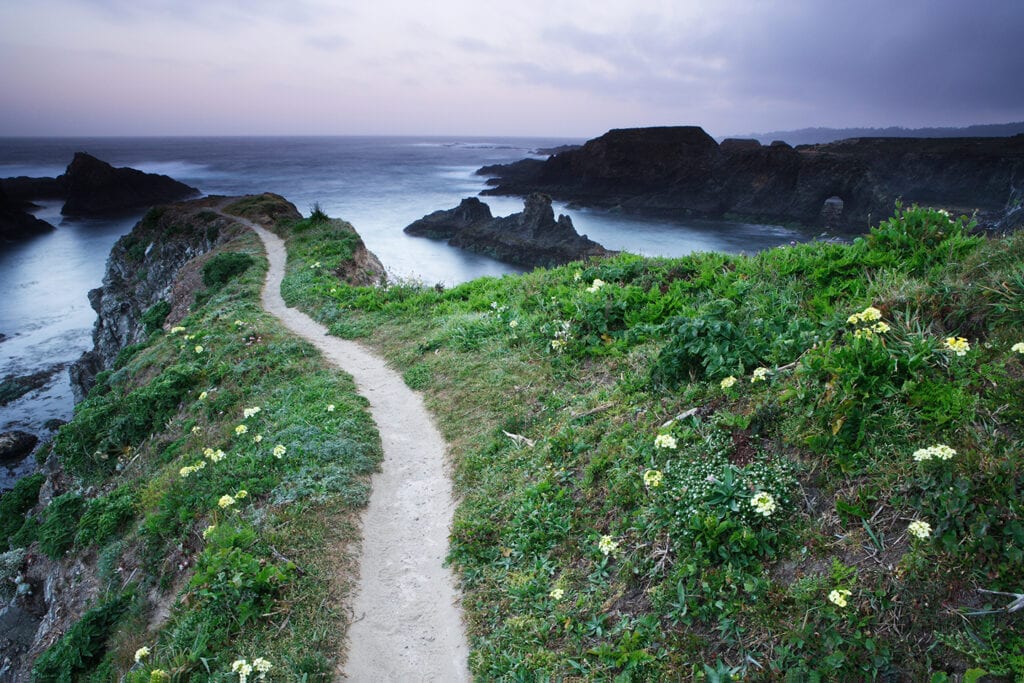 Spring Blooms and Inspiring Seascapes on the Mendocino Coast
Spring is in bloom on the Mendocino coast and there's a renewed sense of optimism in the air. Winter storms are giving way to sunshine, Mendocino's restaurants and attractions are carefully re-opening, and the lush, green coastal headlands and meadows will soon be brimming with wildflowers. This remote and ruggedly beautiful stretch of coastline offers miles of uncrowded beaches and outdoor attractions for visitors to reconnect with nature and enjoy the springtime show.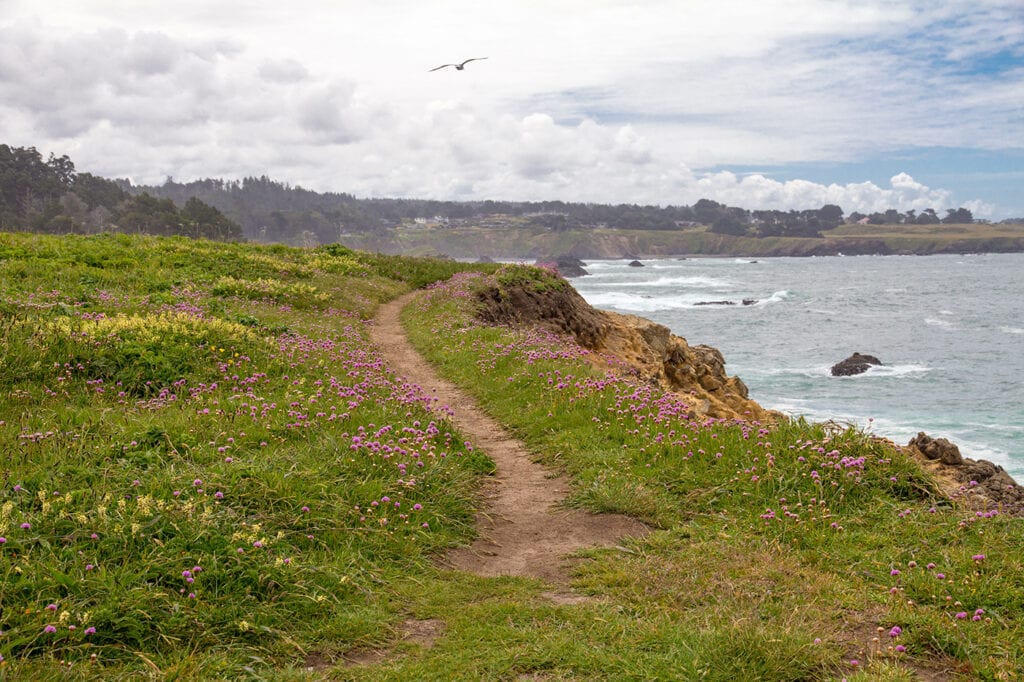 At Manchester State Park, the trails running alongside wide swaths of grasslands are dotted with sea pinks, orange poppies, yellow and blue lupine, and blue irises. Seaside daises along the headlands north of Fort Bragg produce waves of lavender blooms among the coastal grasses. Along the Haul Road Coastal Trail north of Fort Bragg, hikers and cyclists will find coastal buckwheat and stunning displays of endangered Mendocino paintbrush.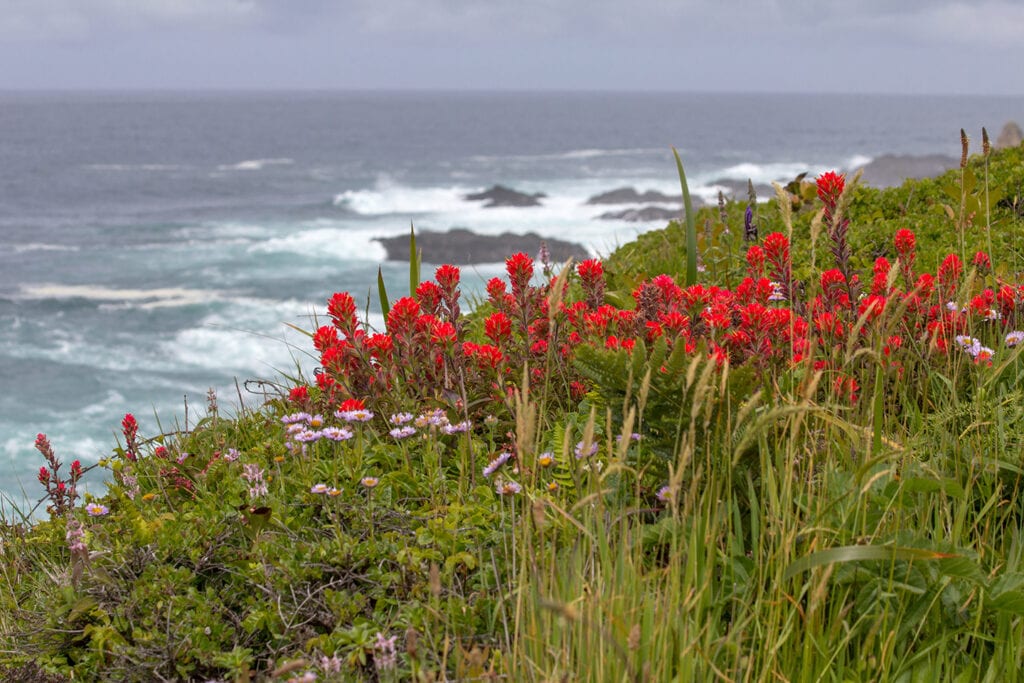 Spectacular blooms can also be found at the Mendocino Coast Botanical Gardens, which is open daily (advance tickets are required). The garden's camellias, magnolias, and cherry blossoms are currently in bloom. In April and May, more than 1,000 rhododendrons burst into showy displays of red, pink, purple, and white. Later in the year, the dahlia garden will dazzle with blooms as big as dinner plates.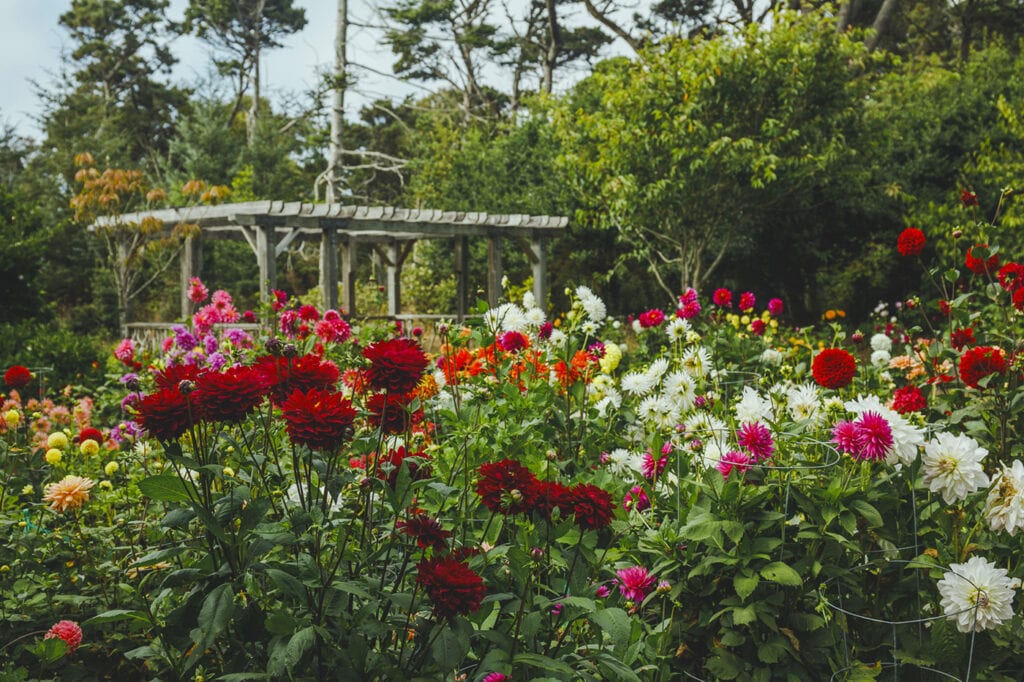 Speaking of dinner, more Mendocino restaurants are re-opening for outdoor dining as spring brings warmer, sunnier days. The county also recently moved into red tier, which means restaurants can now host dining indoors up to 25% capacity. MacCallum House is serving dinner in the garden featuring a new spring menu from Chef Alan Kantor, tableside service, and a full bar. The Albion River Inn is taking reservations for outdoor dining under a heated tent on their lawn with spectacular ocean views.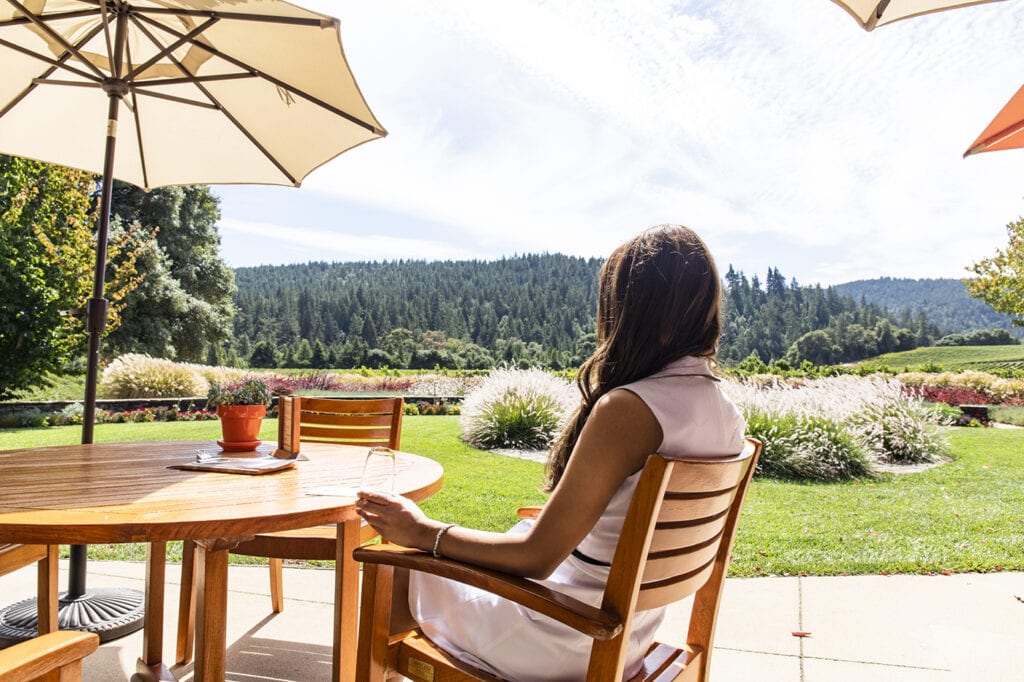 More outdoor attractions abound. The region's wineries and tasting rooms are open for outdoor wine tasting with advance reservations. In Fort Bragg, the Skunk Train takes passengers through ancient redwood forests abroad open-air train cars. Skunk Train visitors can also rent two-person electric rail bikes for a more intimate journey through the redwoods. Just south of Mendocino village, the Stanford Inn's Catch-A-Canoe rents outrigger canoes, kayaks, and bicycles for exploring the tranquil waters of Big River.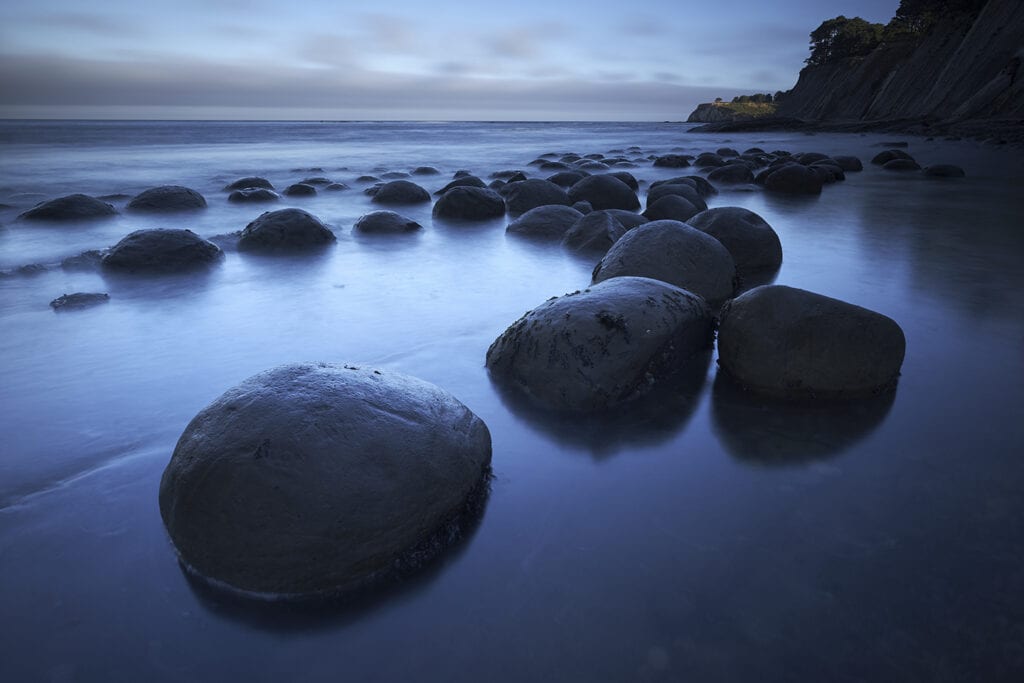 Two other unique outdoor attractions include Glass Beach and Bowling Bowl Beach. On the southern end of MacKerricher State Park, Glass Beach takes its name from the smooth pebbles of discarded glass that now cover the beach. Part of Schooner Gulch State Beach, Bowling Ball Beach is named for the rounded sandstone formations resembling bowling bowls that are visible at low tide.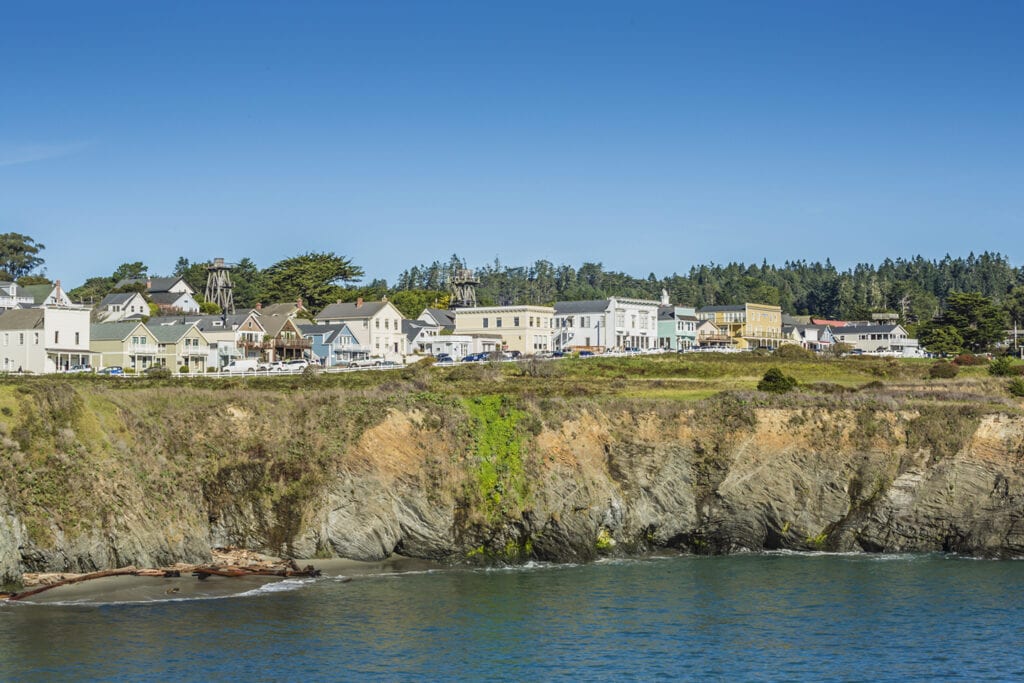 The small coastal towns along the Mendocino coast offer an abundance of B&Bs and boutique hotels, which provide intimate experiences far from the crowds. For extra peace of mind, many of the boutique hotels and B&Bs listed below have been certified Clean + Safe by the California Hotel & Lodging Association.

WHERE TO STAY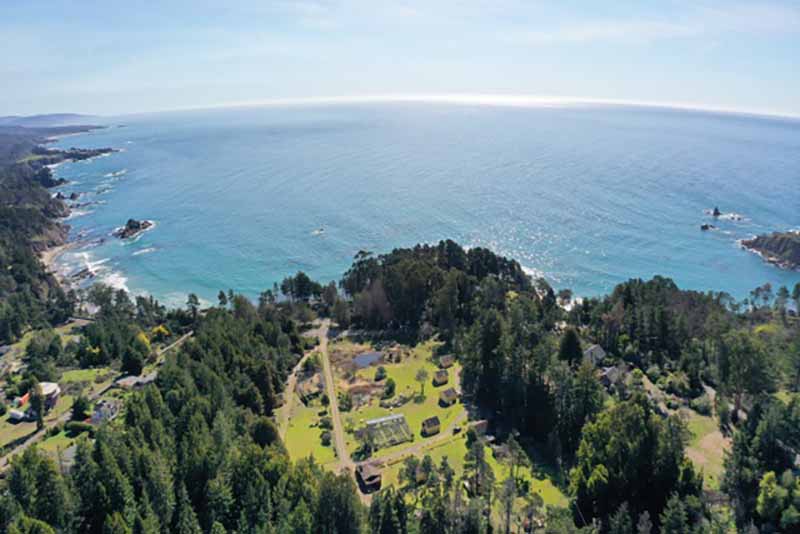 Mar Vista Farm + Cottages
In Gualala, Mar Vista Farm + Cottages is a bucolic hideaway with 10 bright and airy vintage cottages scattered around a small farm on Mendocino's southern coast. All of the cottages have fully-equipped kitchens and most offer ocean views. The innkeepers deliver farm fresh eggs to guest cottages each day. Guests also have access to the farm's edible gardens, an enchanted redwood trail on the property, and private access to a secluded beach.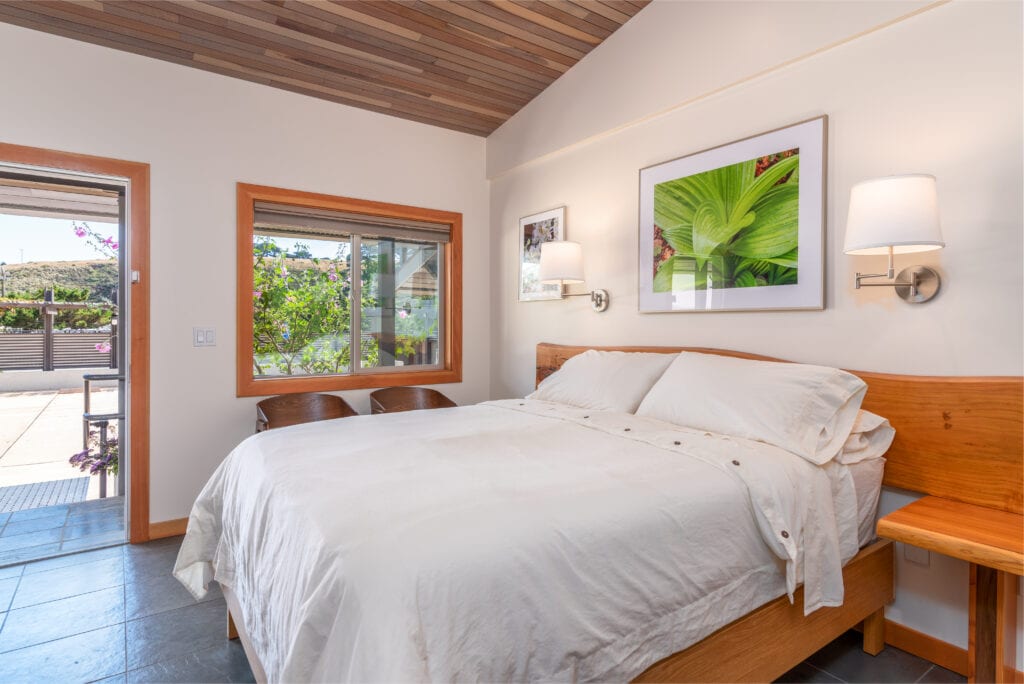 Wildflower Boutique Motel
The Wildflower Boutique Motel in Point Arena is formerly deserted roadside motel transformed into a modern coastal getaway. The eco-minded hotel features electric vehicle charging stations, solar panels, tankless water heaters for each room, eco-friendly mattresses and pillows, and organic cotton sheets. The hotel is close to the historic fishing pier at Arena Cove, Point Arena Lighthouse, Sea Ranch Golf Links, B. Bryan Preserve, numerous beaches, and more.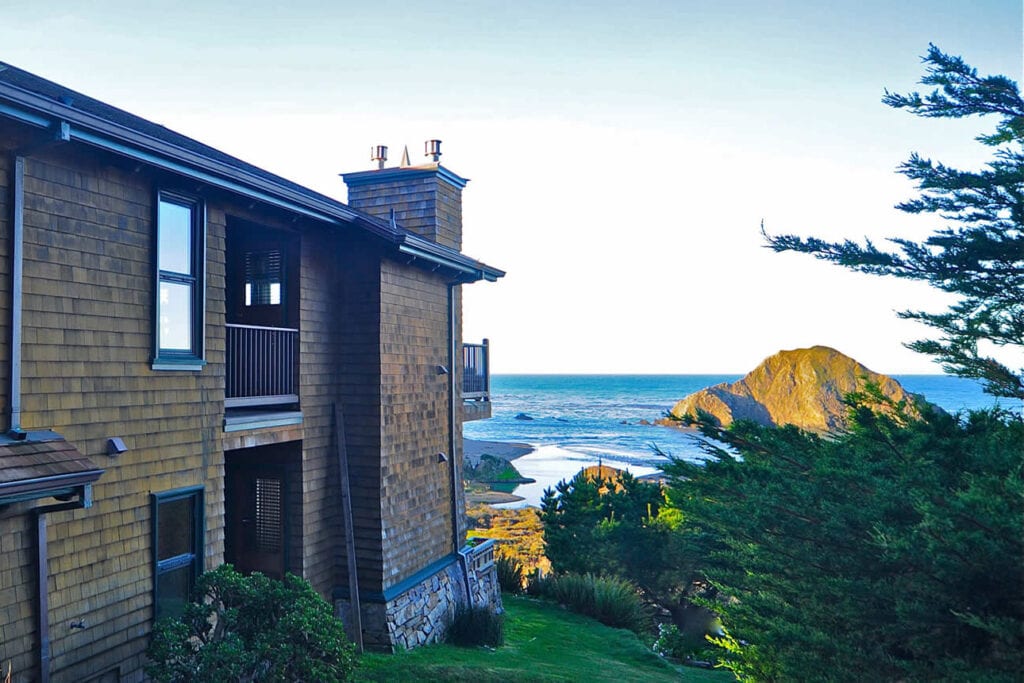 Elk Cove Inn & Spa
The Elk Cove Inn & Spa is perched in peaceful seclusion atop a bluff with spectacular oceanfront views. All of the inn's guest rooms feature fireplaces, private baths, luxurious robes and linens, fresh flowers from the garden, and more. Guests are greeted with welcome baskets filled with wine, fruit, and homemade cookies. A complimentary gourmet breakfast is served in the oceanfront dining room. Private stairs lead to the driftwood-strewn beach below.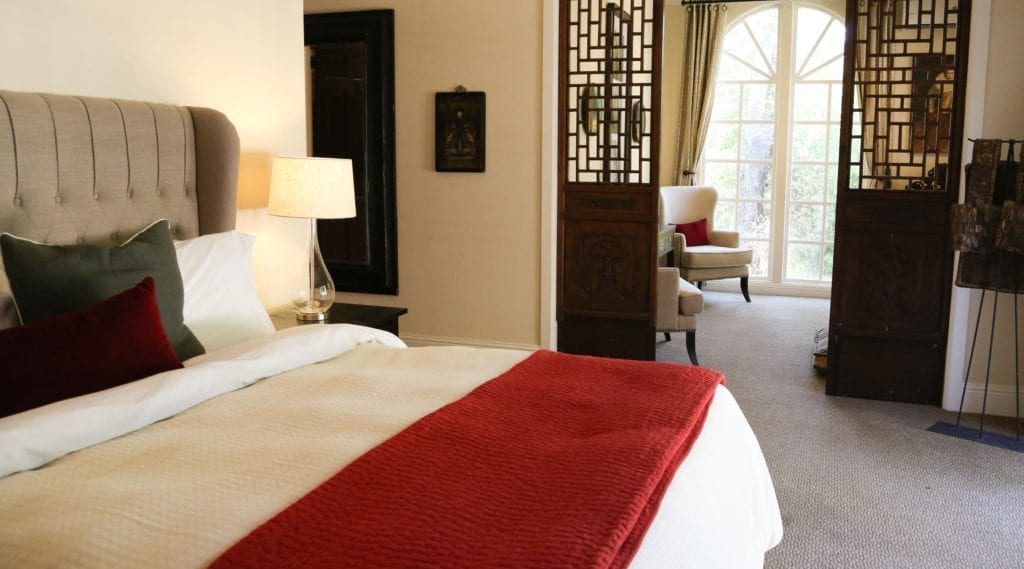 The Madrones
25 miles inland from the coast, The Madrones is an Italian-inspired enclave boasting three wine tasting rooms, elegant guest accommodations, and a world class restaurant in the heart of Anderson Valley wine country. The stylish guest rooms feature an eclectic mix of modern and antique furnishings with WiFi and flat screen televisions. Many of the rooms offer mini kitchens and private sitting rooms for relaxing after a day of hiking or wine tasting.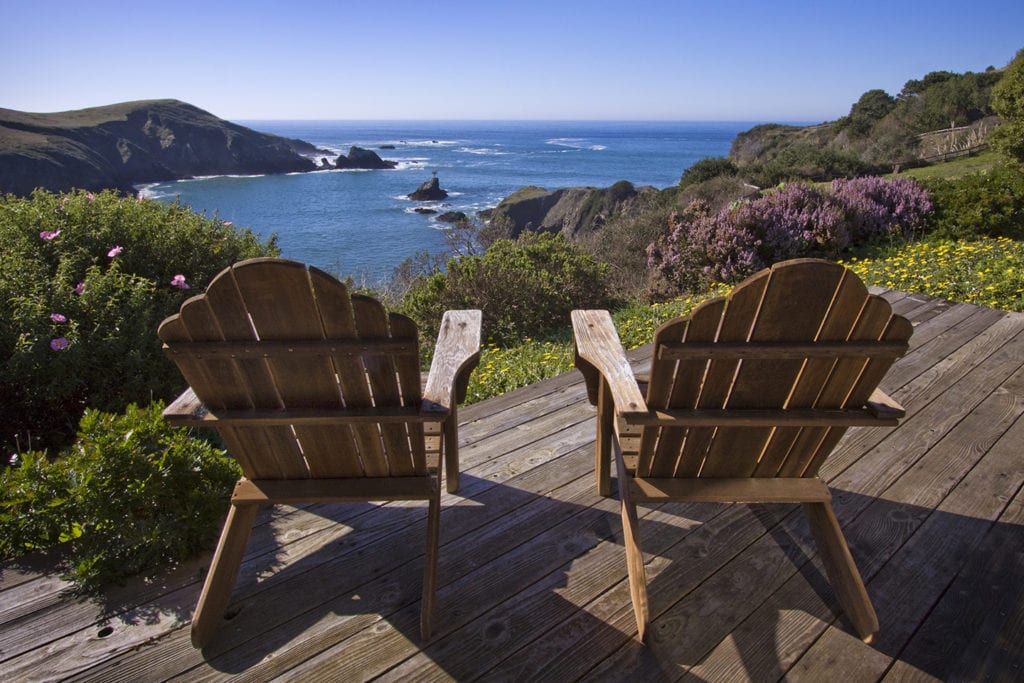 Albion River Inn
At the Albion River Inn, 22 spacious cottages line the coastal bluff above a protected cove where the Albion River flows languidly into the sea. The cottages overlook the cove, providing mesmerizing views of the ocean, grassy headlands, rocky islets, and the wooden trestle bridge spanning the river. Many of the cottages feature soaking tubs, private decks, and fireplaces with leather armchairs. The inn's onsite restaurant serves award-winning coastal cuisine.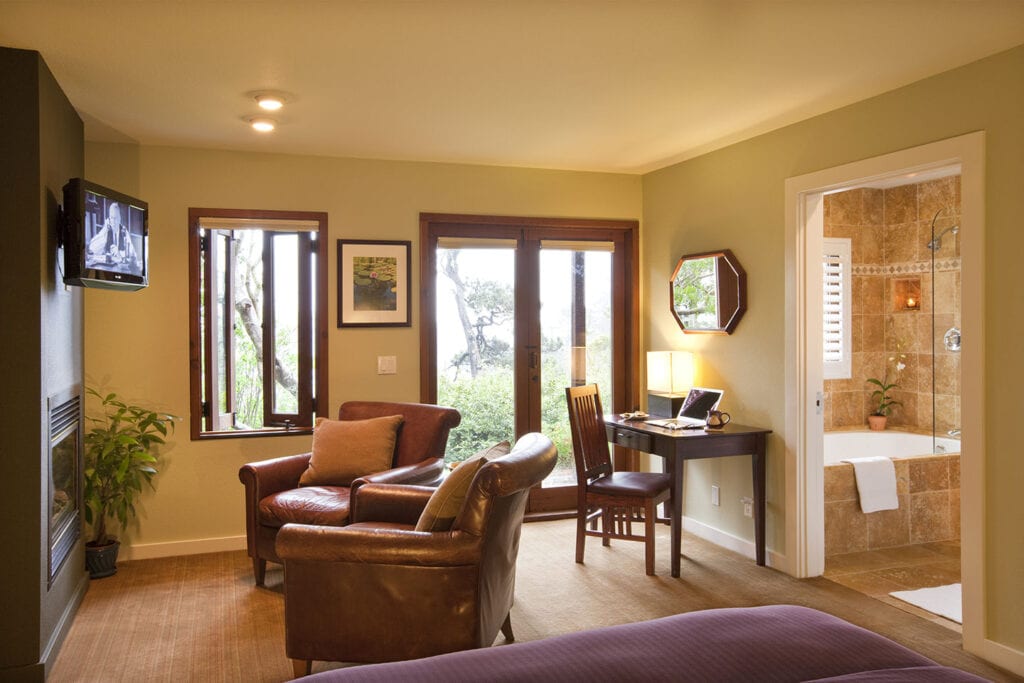 Brewery Gulch Inn
Overlooking Smuggler's Cove and the Pacific Ocean, Brewery Gulch Inn is a distinctive Craftsman-style inn built from eco-salvaged redwood timbers. 11 well-appointed guest rooms feature contemporary Arts and Crafts style, fireplaces with leather chairs, fine Italian linens, and flat-screen televisions. Most of the rooms also offer private redwood decks with ocean views. Guests are treated to chef-prepared breakfasts and an evening wine hour with appetizers.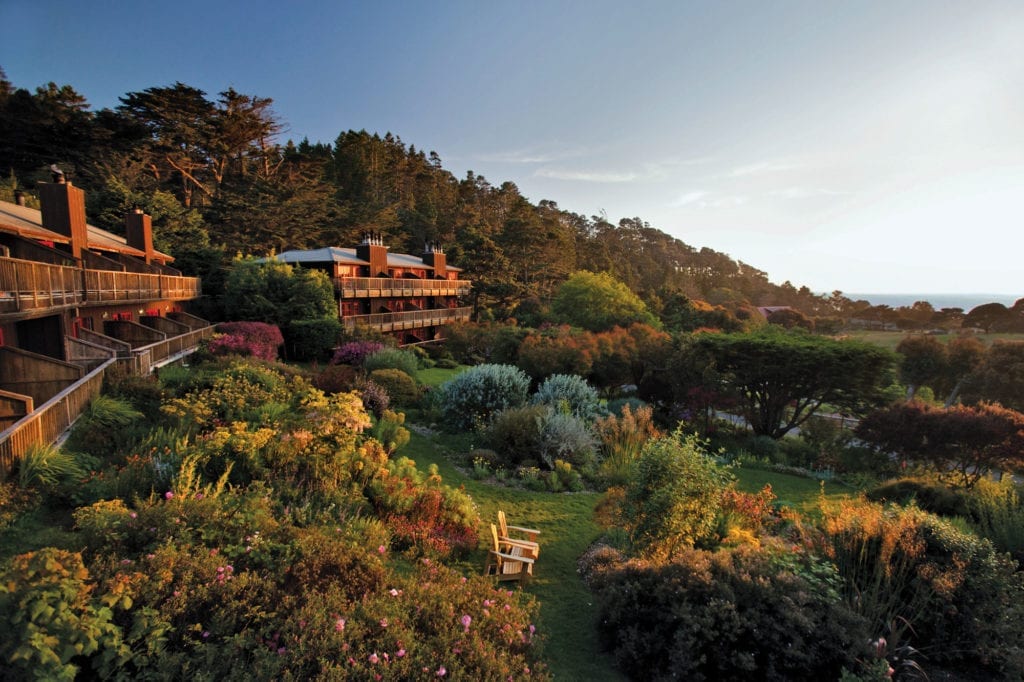 Stanford Inn by the Sea
Perched on a hillside overlooking the Pacific Ocean, the Stanford Inn by the Sea is an eco-resort and wellness center nestled amid a verdant cascade of organic gardens and trees. Guest rooms exude a cozy, understated luxury and feature wood-burning fireplaces, hardwood floors with Persian rugs, fine linens, antiques, and beautifully-crafted furnishings. Most of the rooms have ocean views. The onsite Ravens' Restaurant features nationally-acclaimed plant-based cuisine.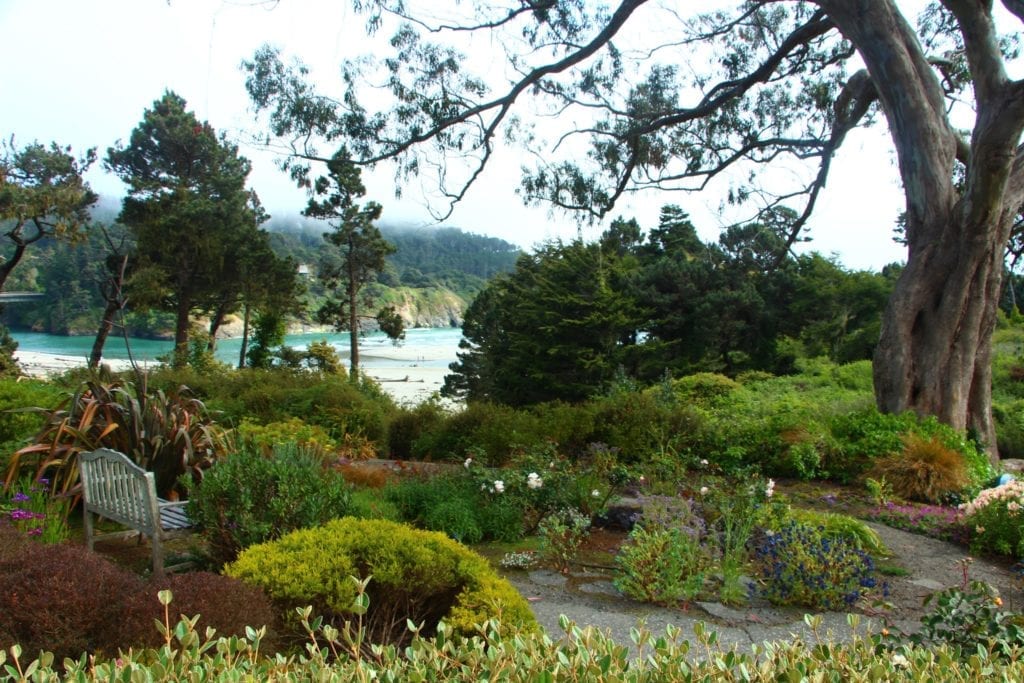 Alegria Oceanfront Inn & Cottages
In a quiet corner of Mendocino village, Alegria Oceanfront Inn & Cottages offers a charming mix of guest rooms and cottages on a bluff overlooking Big River Beach. A private trail winds its way down from the inn's gardens and hot tub to a wide, driftwood-strewn beach below. The inn serves full breakfast each morning in the ocean view dining room. The inn is also just blocks from the village restaurants, shops, and art galleries.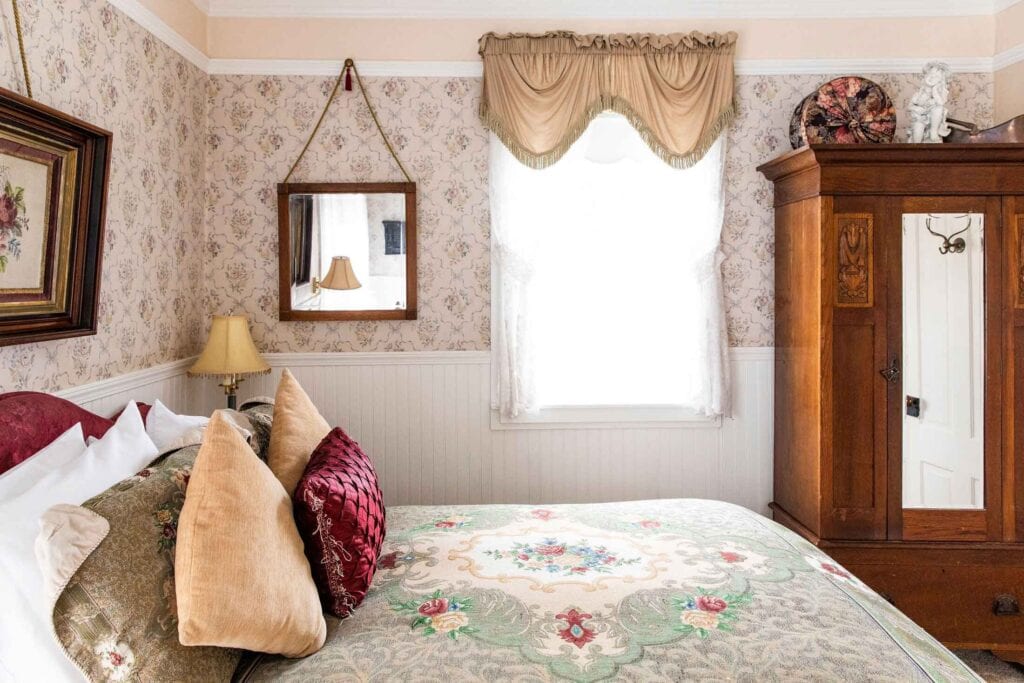 Headlands Inn Bed & Breakfast
Nestled in the heart of Mendocino Village, Headlands Inn is a charming retreat just a stone's throw from the village shops, galleries, and restaurants. The Inn offers seven elegant guest rooms, all with private baths, cozy featherbeds, and down comforters. Most of the rooms also have wood burning fireplaces. Gourmet breakfasts are delivered to the guest rooms each morning. Enchanting gardens with Adirondack chairs areas offer quiet spaces to relax outdoors.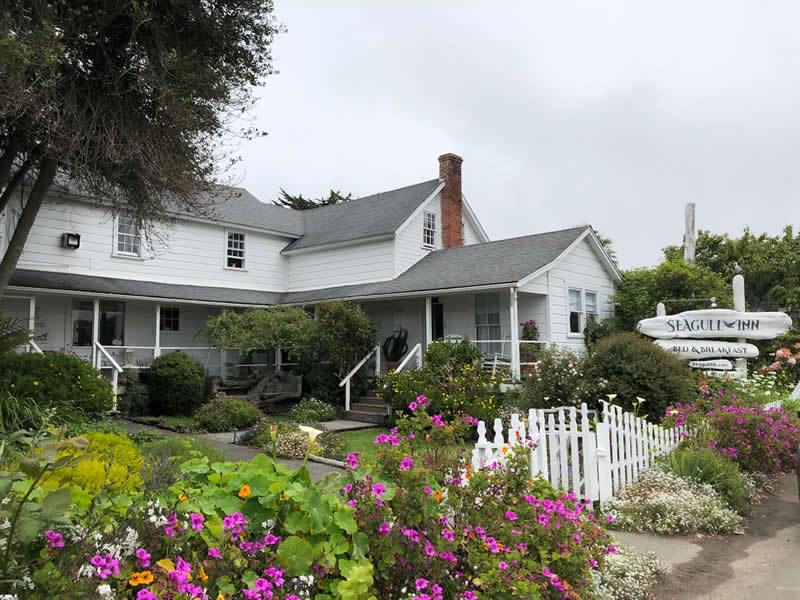 Seagull Inn Bed & Breakfast
Built in 1883, the Seagull Inn Bed & Breakfast is steeped in Mendocino history and has been serving travelers since the 1960s. The inn is located just steps from Headlands and Big River State Parks, beaches, shops, galleries, and restaurants. All nine guest rooms are beautifully appointed and have private entrances and private bathrooms. The rooms offer views of the ocean or the inn's gardens. Delicious, organic breakfasts are delivered to the guest rooms each morning.
Blue Door Inns
The Blue Door Inns is a collection of three stylish inns nestled in Mendocino village: JD House, Packard House, and Blue Door Inn. They offer 19 rooms among the three inns, all with a modern coastal vibe. The inns are located within a few blocks of each other and are all within walking distance of village shops, restaurants, and attractions. Guests enjoy breakfast delivered to their room each morning and wine and cheese baskets each afternoon.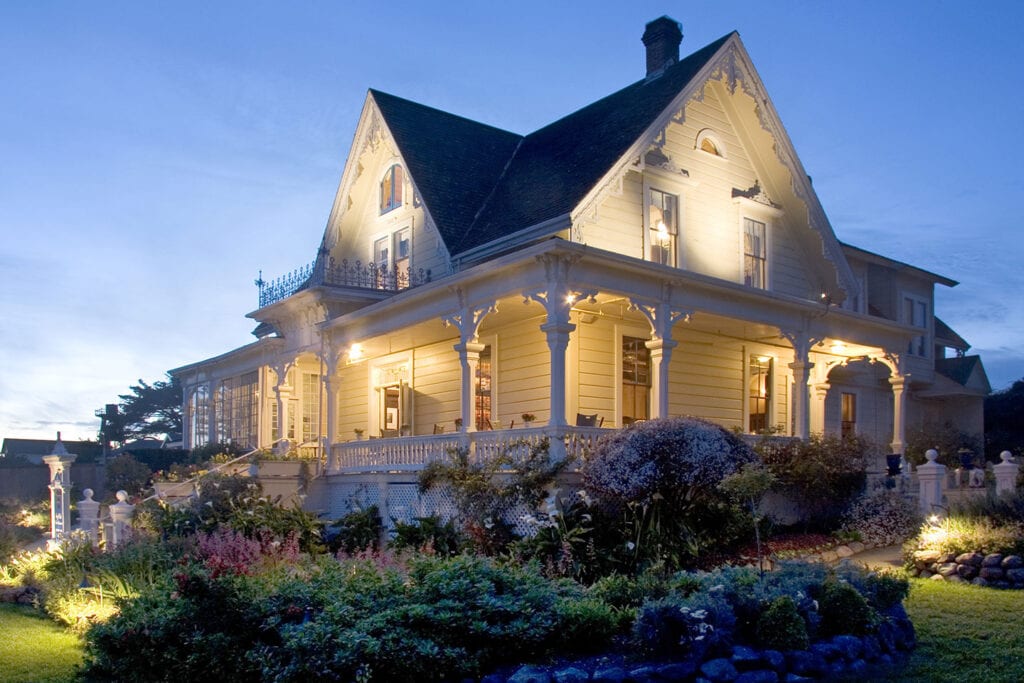 MacCallum House Inn
One of Mendocino's finest Victorian landmarks, the MacCallum House Inn and Restaurant stands at the center of the village and exudes the charm and romance of a bygone era. Surrounded by lush gardens, the main property houses 19 beautiful guest rooms and an exceptional farm-to-table restaurant helmed by Chef Alan Kantor. Many of the guest rooms feature spa tubs, fireplaces, private decks, and ocean views. Breakfast is served each morning in the restaurant.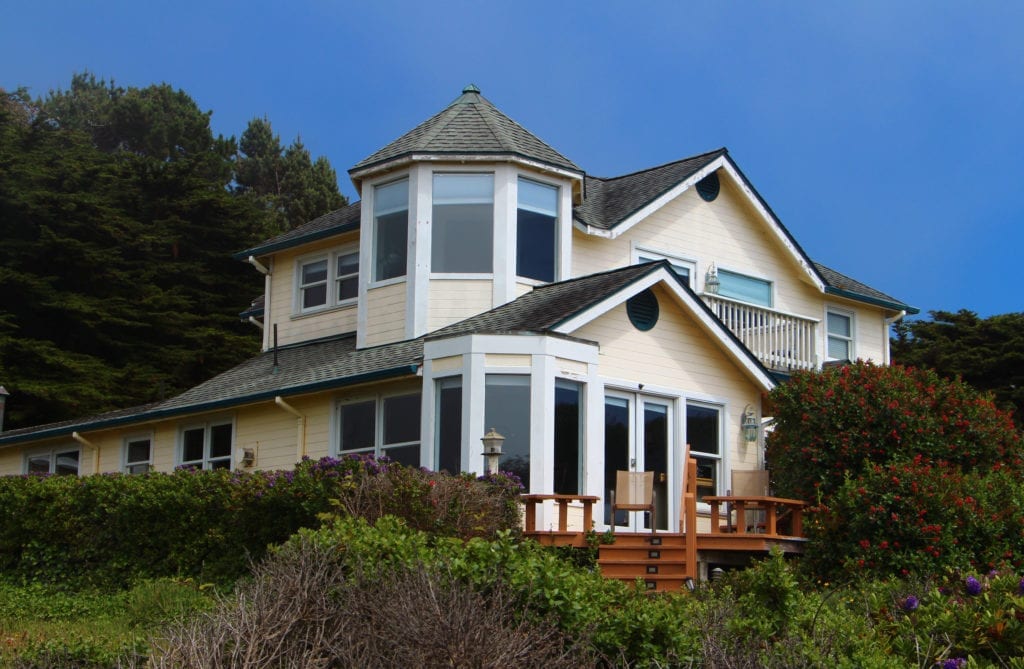 Mendocino Seaside Cottage
On the quiet northern side of Mendocino village, Mendocino Seaside Cottage stands just 70 yards from the ocean and trails running along the headlands. Each of the four spacious suites have private entrances, private decks and balconies with sweeping ocean views, king-size beds, and gas fireplaces. All but one of the rooms have Jacuzzi tubs for two. The suites are all equipped with either full kitchens or wet bars with microwaves and refrigerators.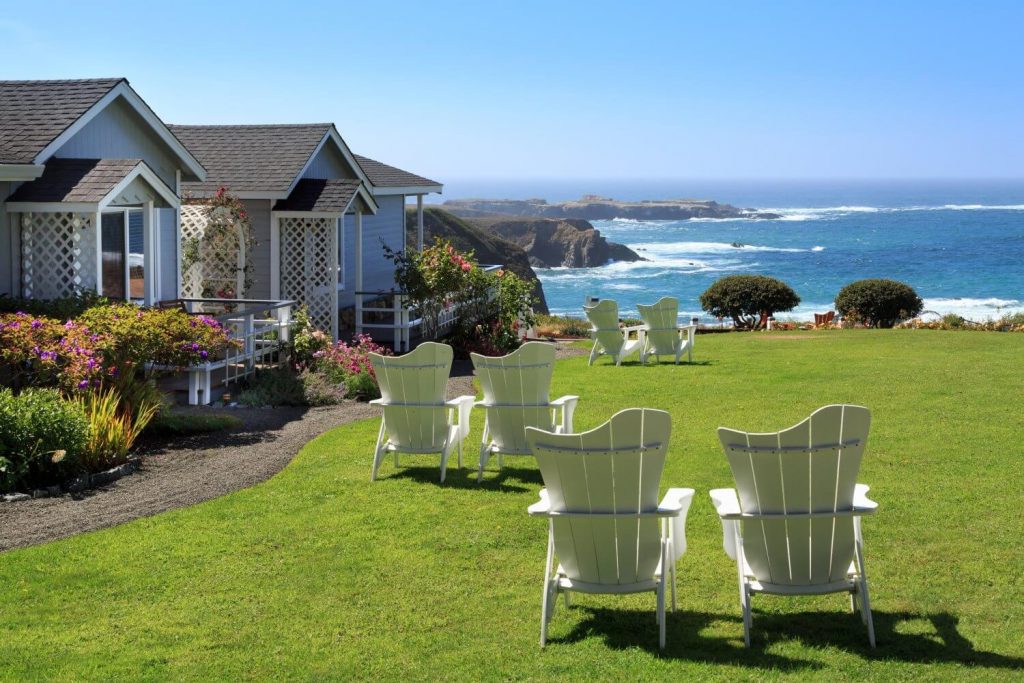 Sea Rock Bed & Breakfast Inn
Also on the quiet northern end of Mendocino village, the Sea Rock Bed & Breakfast Inn offers 14 romantic cottages and suites with panoramic views of Agate Cove. Guests can snuggle up in front of a fireplace or unwind in a soaking tub while watching the sunset over ocean. Rooms also feature private entrances, down featherbeds and comforters, luxurious linens, and plush robes. A delicious breakfast is served each morning overlooking the ocean.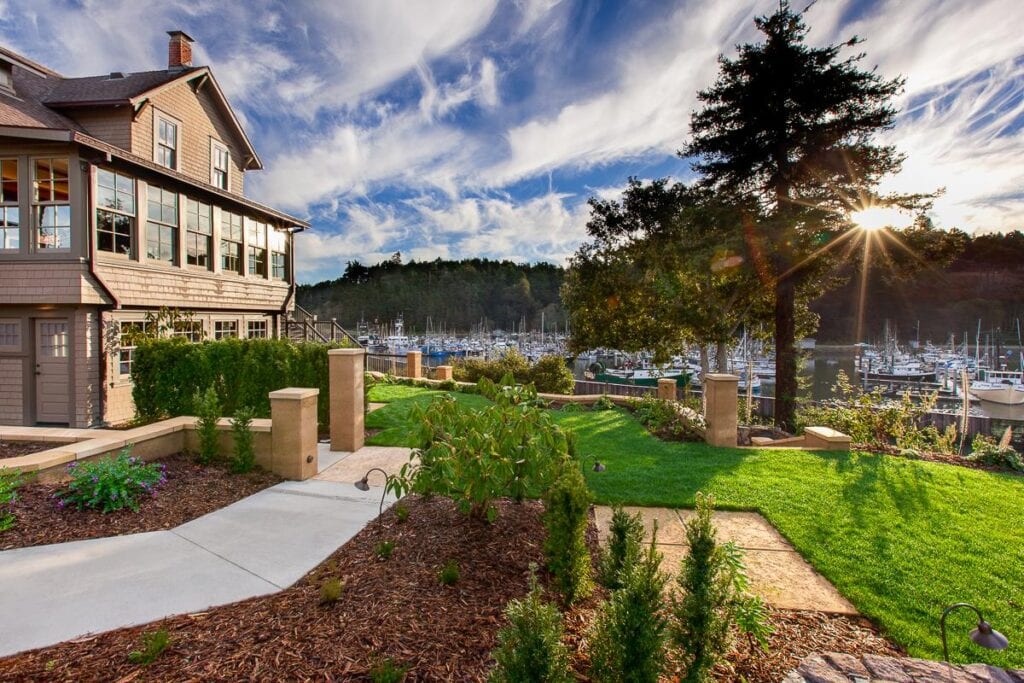 Noyo Harbor Inn
In a secluded spot above the Noyo River in Fort Bragg, the historic Noyo Harbor Inn offers views of the forest, the river, and the harbor. The beautifully renovated inn features Craftsman details and lush gardens that wind their way down to the water's edge. Many of the inn's 15 luxurious guest rooms offer fireplaces and soaking tubs. The inn also boasts a full-service restaurant and prohibition-era inspired bar.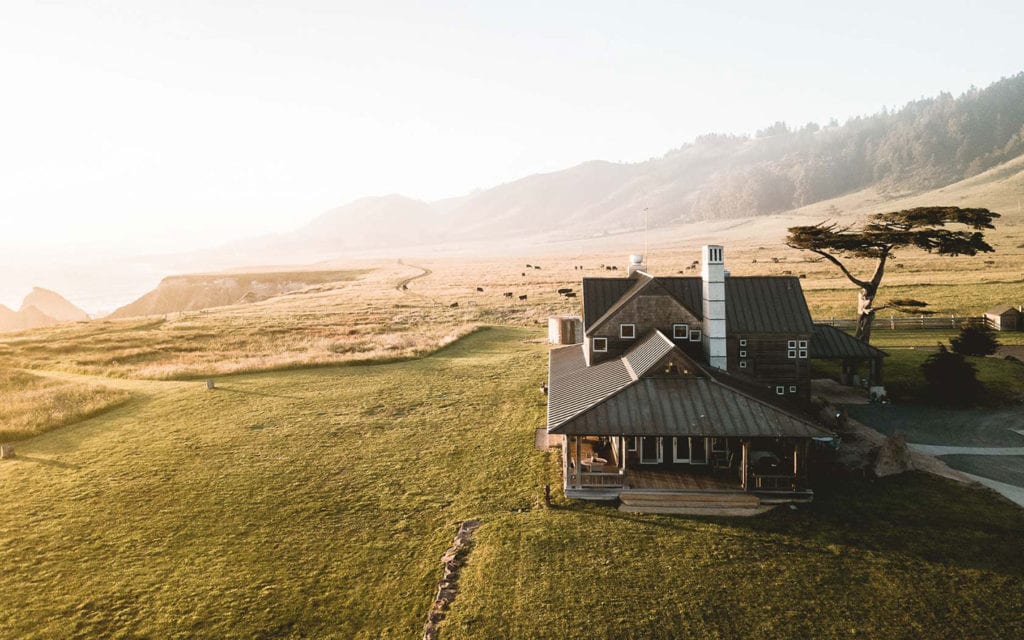 The Inn at Newport Ranch
On a 2,000 acre ranch near Fort Bragg, the Inn at Newport Ranch offers a breathtakingly beautiful and secluded retreat with sweeping ocean vistas, sandy beaches, redwood forests, and 20 miles of private trails. Handsomely crafted from redwood and stone, the inn is as architecturally stunning as its surroundings. The inn offers nine luxurious guest rooms and an onsite restaurant featuring California inspired ranch cuisine.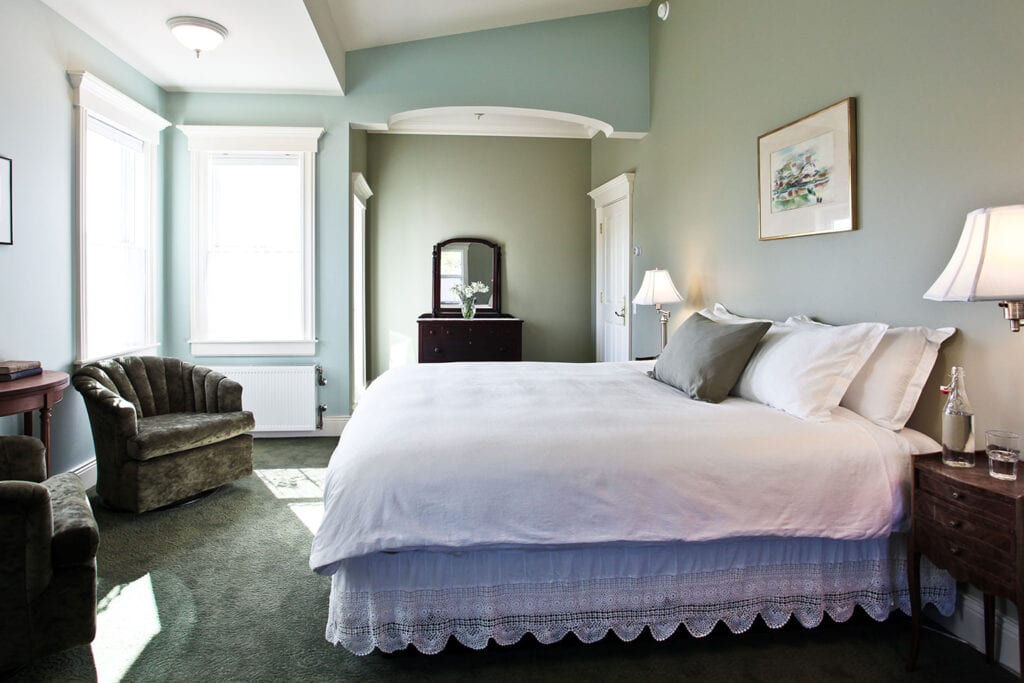 Westport Hotel
Just south of the Lost Coast on a little-traveled section of Highway 1, the tiny village of Westport is perched on a bluff between wooded hills and a hidden beach. The handsomely restored 1890 Westport Hotel features six airy, light-filled rooms with period-perfect architectural details. All of the rooms offer ocean views and private baths. Guests are treated to a full breakfast each morning. The hotel also features a sauna, outdoor patio, and an onsite pub.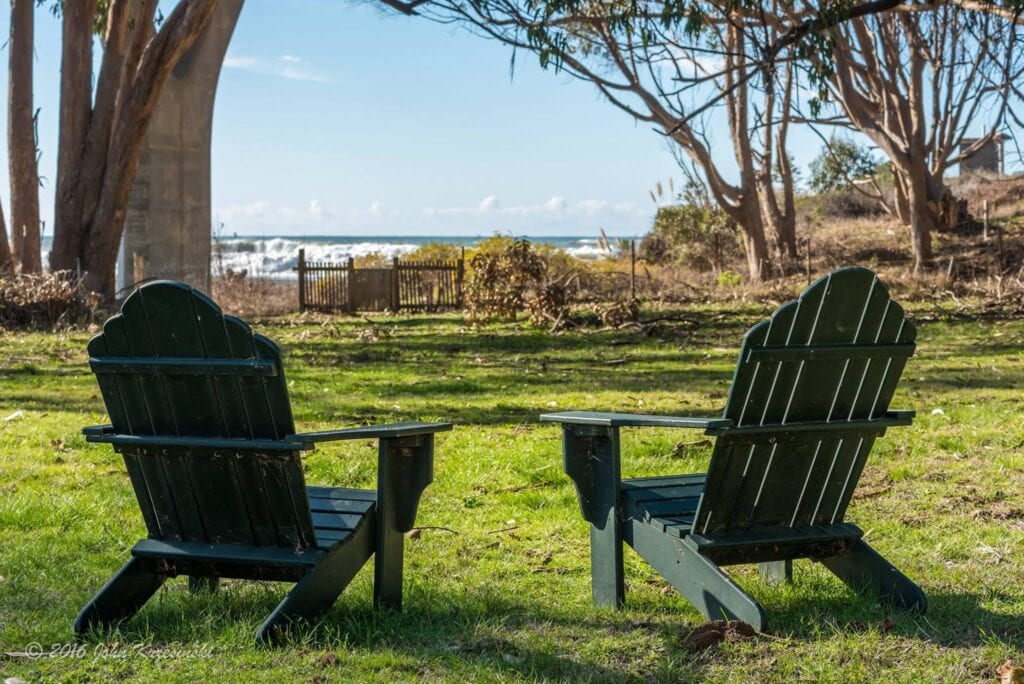 Howard Creek Ranch
A designated historic site north of Westport, Howard Creek Ranch is remote, 60-acre oceanfront farm bordered by miles of beach and wilderness. The inn's 12 rustic cabins and suites are furnished with antiques and comfy beds covered in handmade quilts. The farm features direct beach access, flower gardens, and a variety of animals including sheep, horses, and llama. The innkeeper cooks hearty breakfasts each morning on a vintage wood stove.