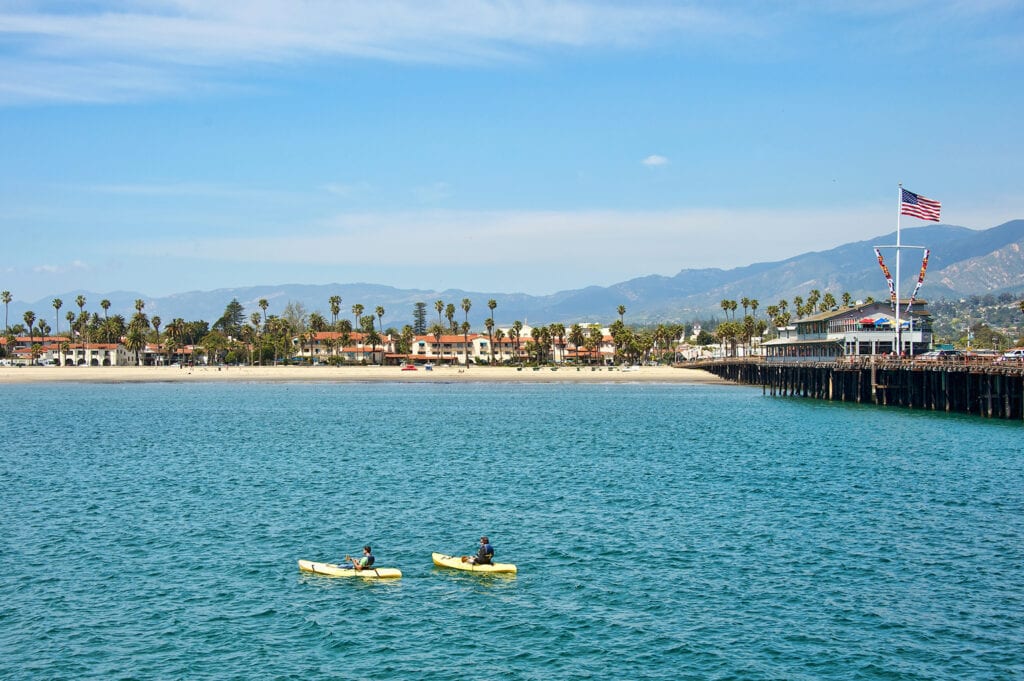 Santa Barbara: Al Fresco Dining, Outdoor Attractions, and Intimate Lodging on the American Riviera
As travel destinations all over the world re-invent themselves to fit a new reality, some stand out as particularly well-suited for the times. Near the top of that list would have to be Santa Barbara, the cheerful Southern California seaside oasis that—let's face it—has never had any trouble attracting visitors. From its nearly perpetual sunshine, ocean-kissed breezes, and wide-open beaches to its stately Spanish architecture, lush Mediterranean gardens, and world-class culture, the city often referred to as The American Rivera has been a favorite Southern California getaway since the 1870s, when doctors regularly recommended its salubrious climate to their patients. It's no surprise it has adapted so well to our recently heightened focus on health and safety.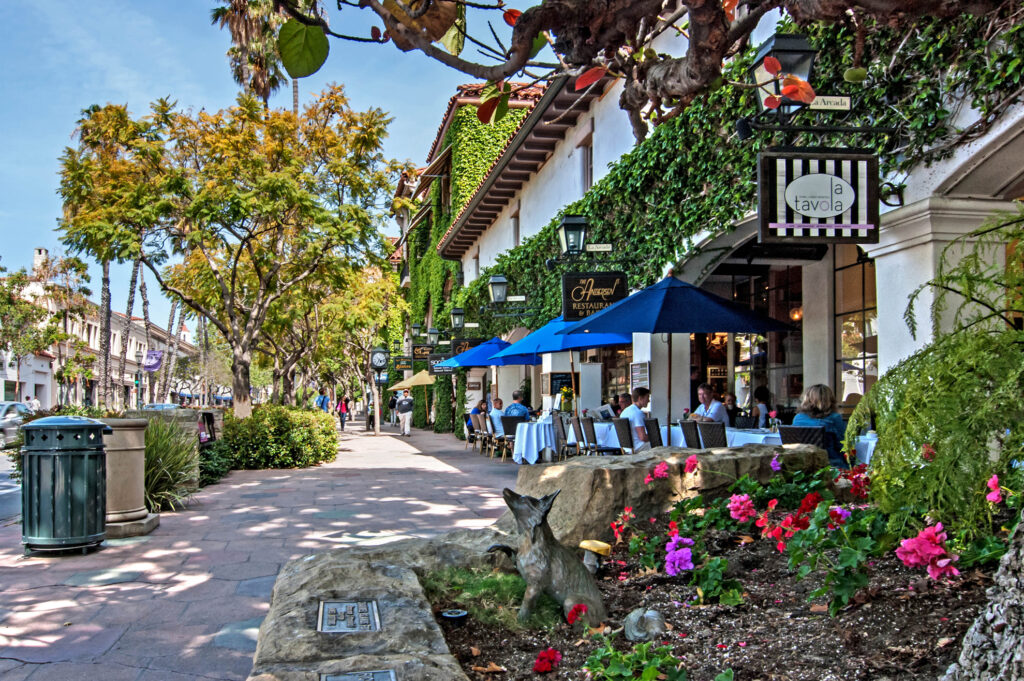 The first change visitors are likely to notice upon entering the city is the recent transformation of State Street, the lively thoroughfare that runs northwest from the beach and bisects the city's central commercial district. State Street has always been pedestrian-friendly, as have the lively blocks that surround it to create a walkable shopping district, but now the sidewalks have been taken over by outdoor dining spaces and the street has become a wide pedestrian promenade closed to car traffic. Built as it was for afternoon strolls along tree-lined streets, Santa Barbara's recent innovation suits it well.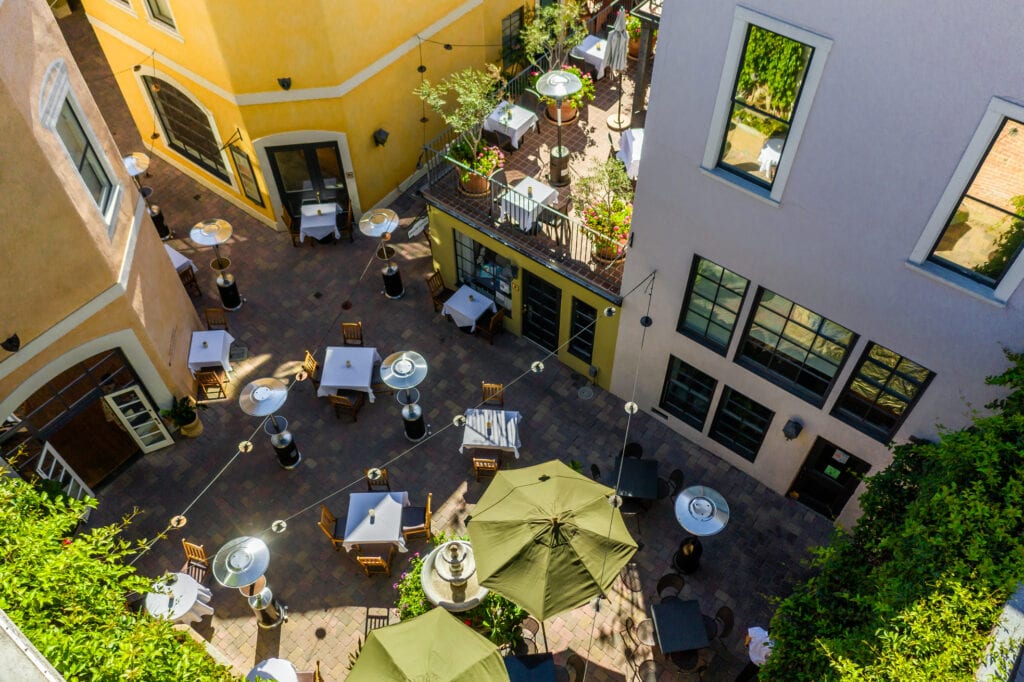 This town is also well-suited for al fresco dining, thanks to reliably sunny days and a long-standing commitment to beauty and sophistication at every turn. Many sought-after restaurants are open for outdoor service at reduced capacities that allow for proper social distancing. While these establishments always tended toward open-air architecture to take advantage of the weather, creatively placed outdoor seating now spills onto the sidewalk, creating the feeling of a vast outdoor market and providing endless opportunities for people-watching.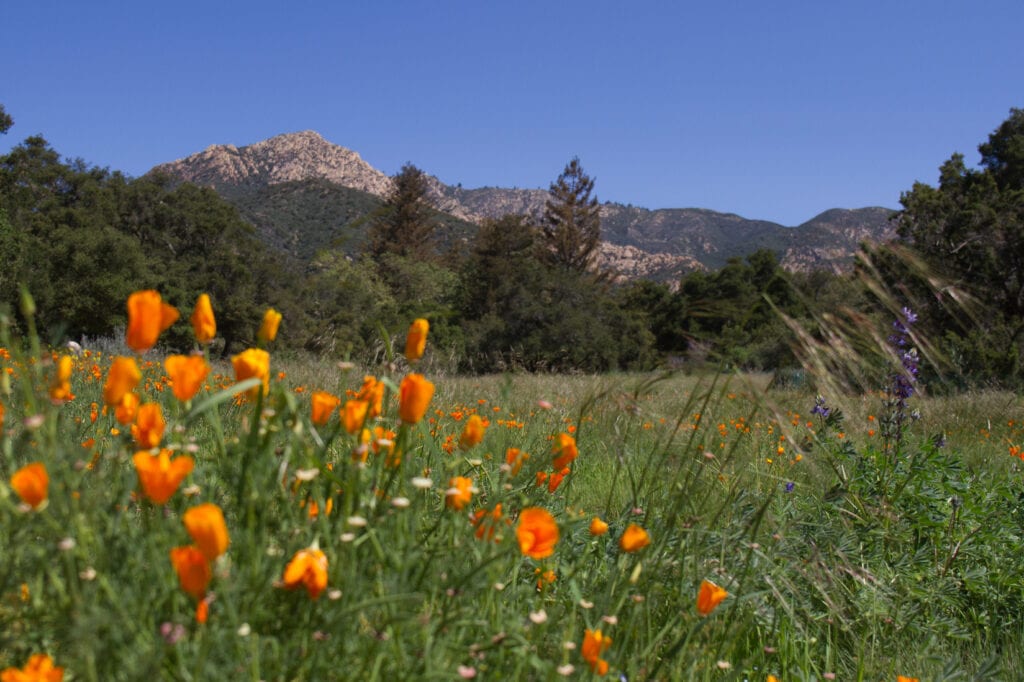 One of the safest ways to practice social distancing is to head to wide-open spaces, and despite its cosmopolitan feel, Santa Barbara has no shortage of those. Tucked in the valley between the Pacific and the Santa Ynez Mountains, hikers will find everything from easy treks through manicured gardens to strenuous climbs leading to views of the Pacific. An easy choice is the Santa Barbara Botanic Garden, a 78-acre living museum not far from downtown that celebrates California's diverse native landscapes. Santa Barbara has four miles of public beaches, three of which are connected by a paved bike path. In fact, the city recently ranked third in the country for best bicycling.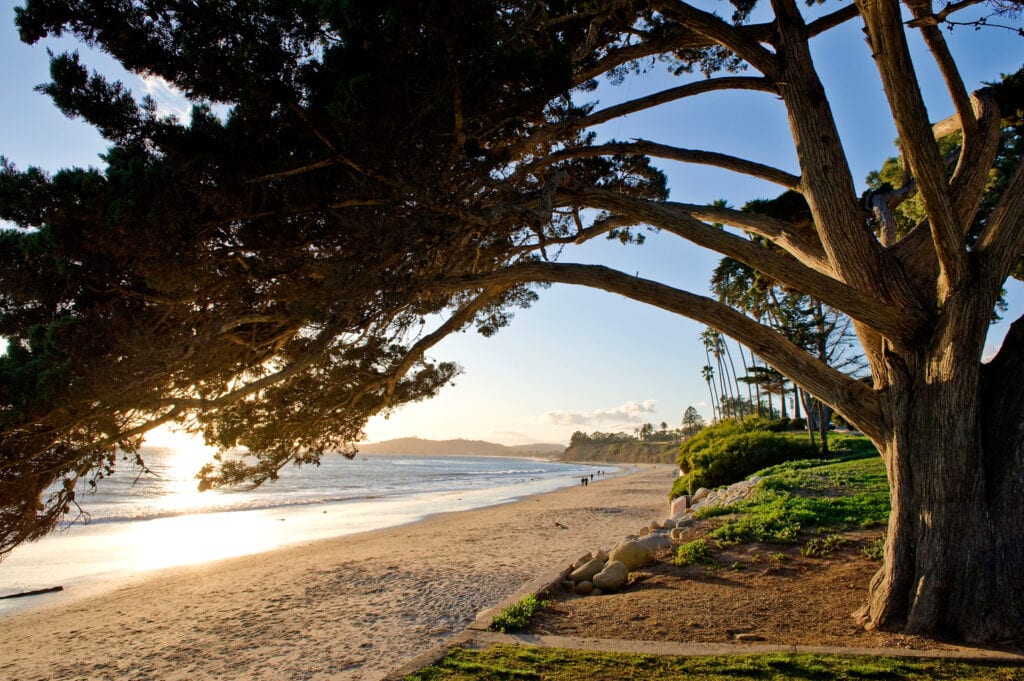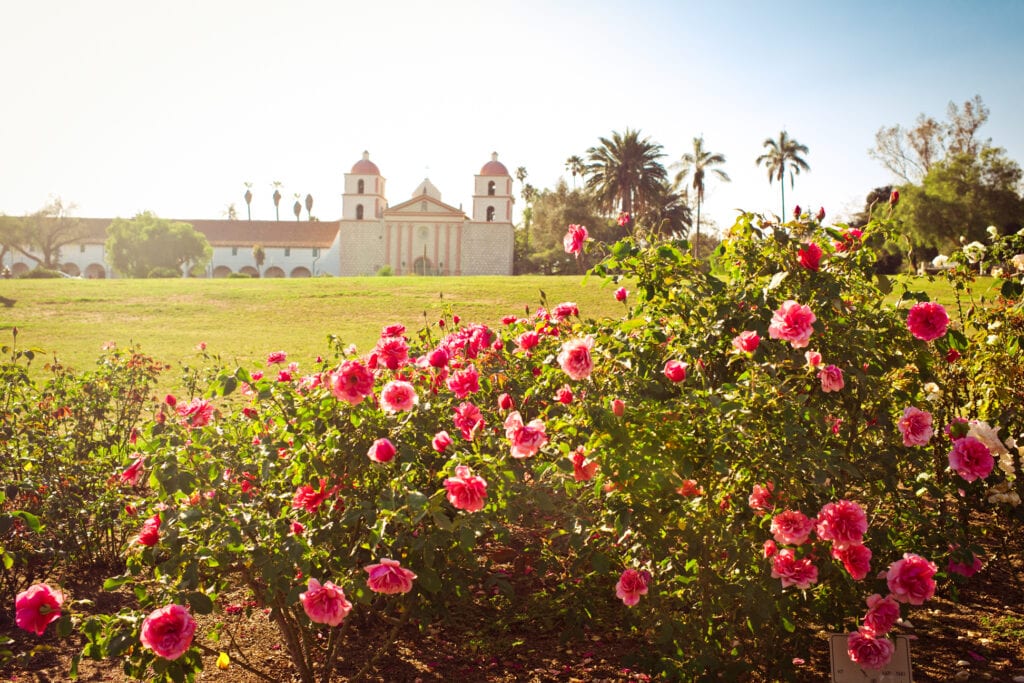 Whether by bike, on foot, or by car, a self-guided tour is a great way to experience Santa Barbara's many architectural and historic landmarks while assuring minimal contact with other travelers.
For some, another assurance for minimizing contact is to stay small. Santa Barbara boasts a wealth of small-scale boutique hotels and bed and breakfast inns which provide intimate experiences far from the crowds. For extra peace of mind, all of the boutique hotels and B&Bs listed below have also been certified Clean + Safe by the California Hotel & Lodging Association.
Where to Stay
At the Beach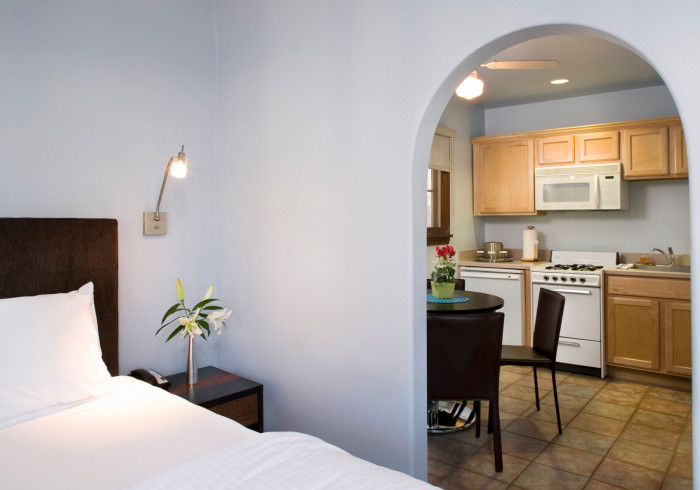 Just a half-block from the ocean, Casa Del Mar Inn is a popular choice for couples or families looking for beach access, simple décor, and a modern touch. Rooms range from spacious two-room suites to charming rooms for two.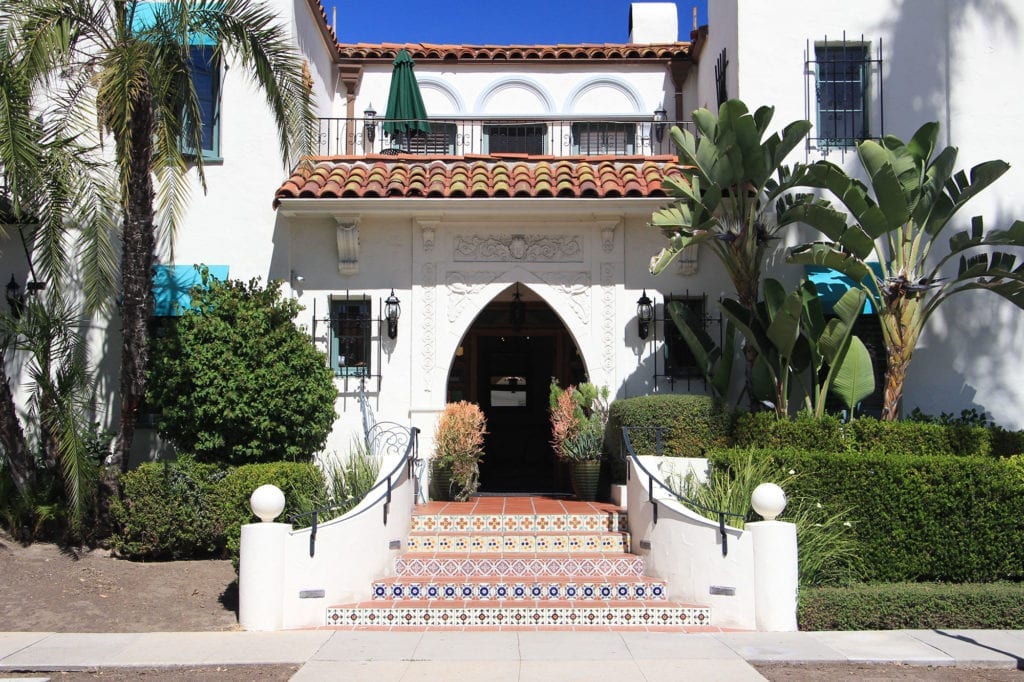 This enchanting retreat near the beach is the classic example of Santa Barbara's Spanish-Colonial architecture, with rooms that feature furnishings made by artisans in Mexico and a collection of free-standing casitas for the ultimate in seclusion.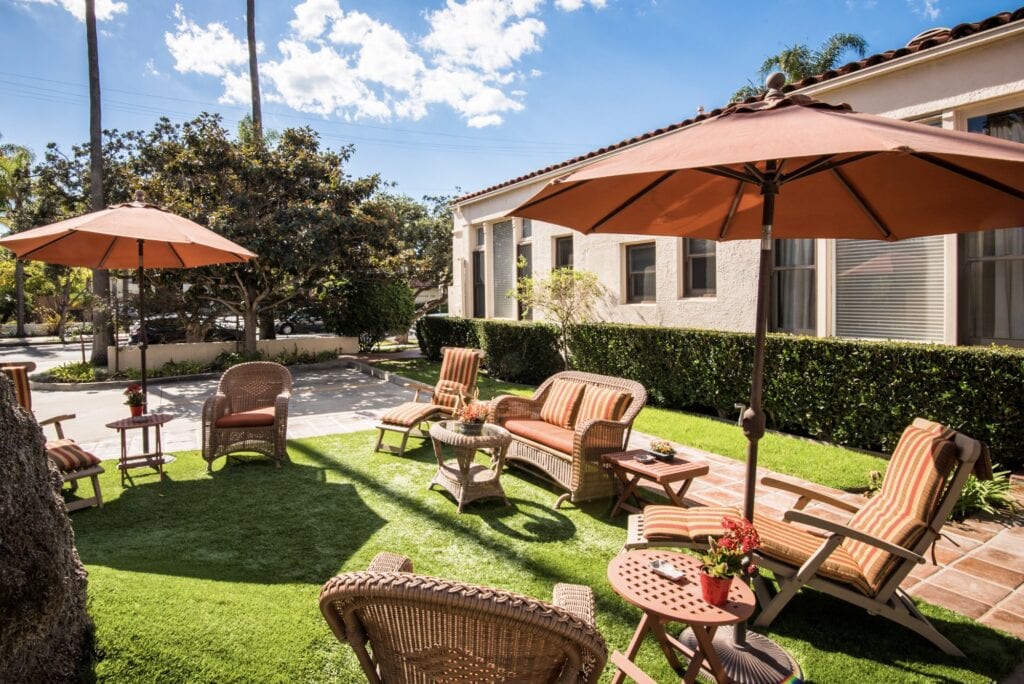 Just steps from West Beach, Stearns Wharf, Downtown Santa Barbara, and the famous Funk Zone shopping and dining district, this inn features 17 one-of-a-kind kitchen suites decorated with neutral tones and upscale furnishings.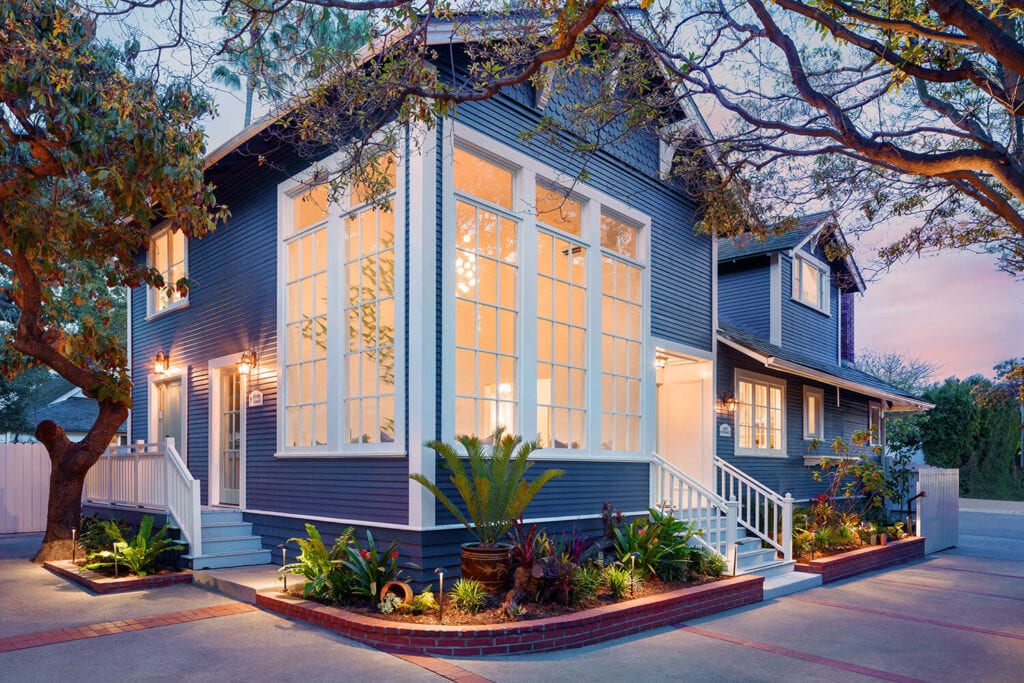 With glorious views from abundant windows, this exciting new boutique hotel just three blocks from the beach is filled with meticulously curated coastal décor in an ocean-inspired color palette.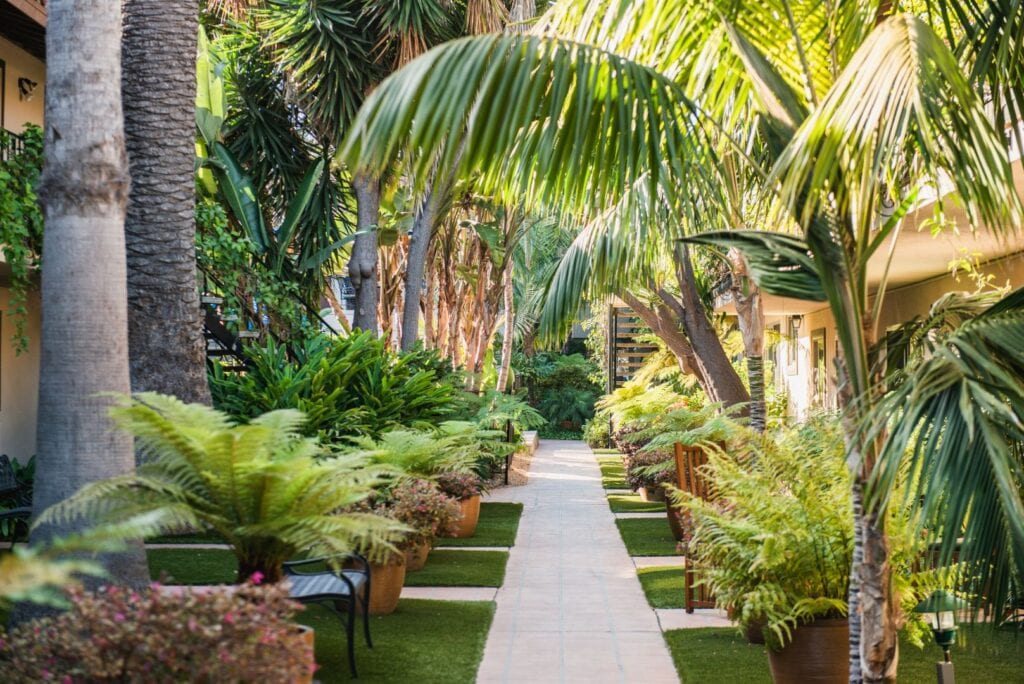 Located just three blocks from Santa Barbara's picturesque waterfront, rooms at this charming Mediterranean escape open onto a lush garden courtyard and pool and reflect the Spanish architecture typical of Santa Barbara.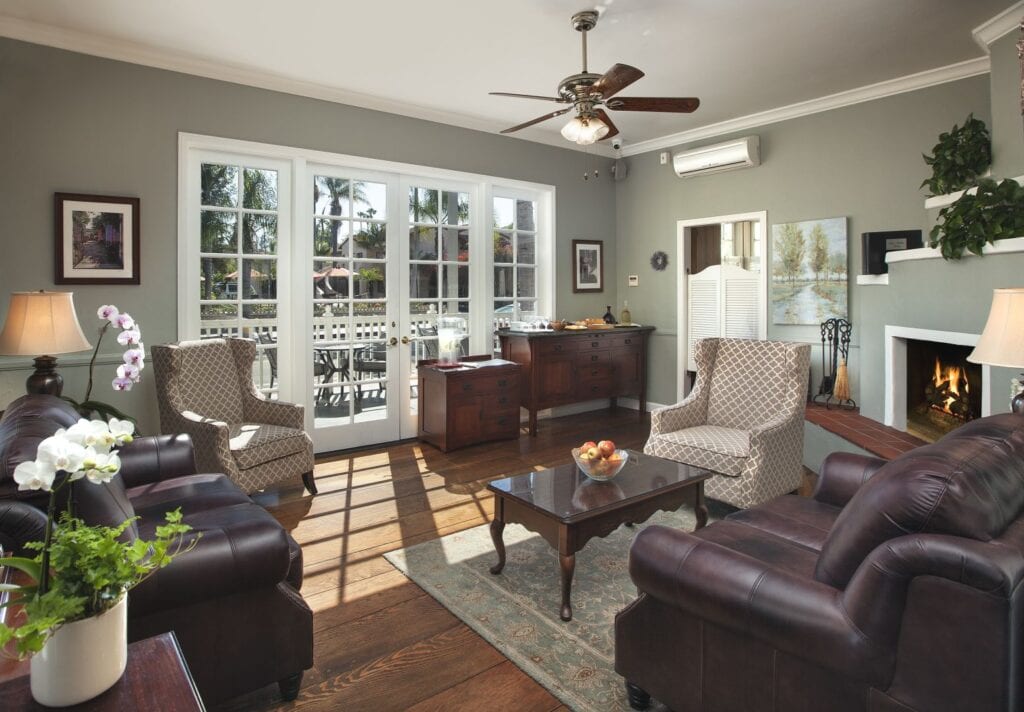 Guests can relax amid the soothing scent of lavender and soft ocean breezes at one of the most enchanting boutique hotels in Santa Barbara. The hotel is just two blocks from Santa Barbara's picturesque beaches and yacht harbor.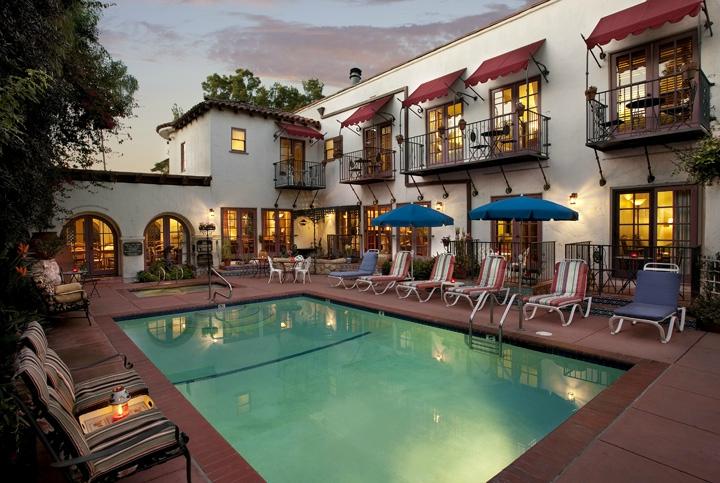 A half-block from the beach, this intimate escape exudes Spanish Colonial style with a contemporary flair. Cozier than most Santa Barbara hotels, Villa Rosa offers all the amenities associated with larger resorts while maintaining the intimacy of a small inn.
Downtown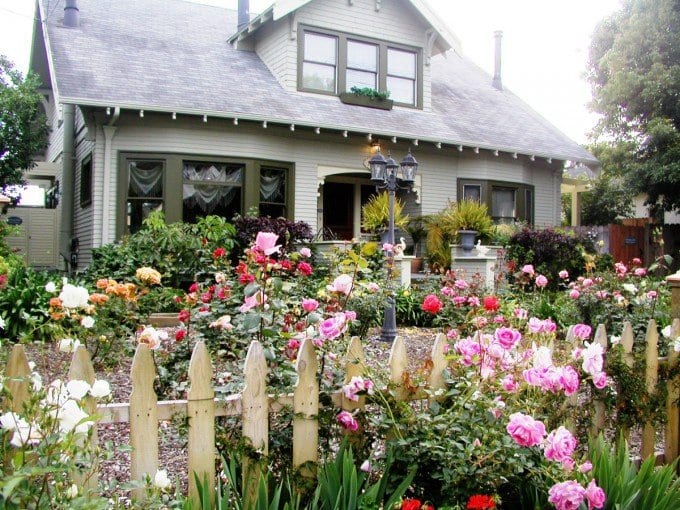 Just three blocks from State Street and a 20-minute downtown walk to the beach, one of the oldest bed and breakfasts in the city offers three secluded cottages, each with its own private garden.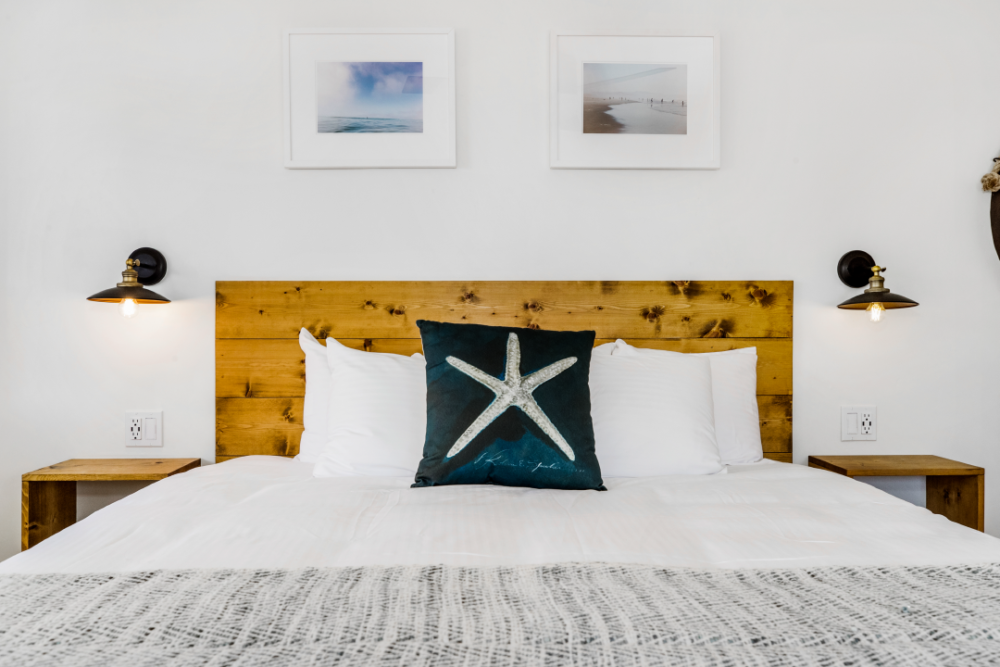 As close to downtown Santa Barbara as it gets, this nautically themed oasis is a block from State Street and features thoughtfully designed outdoor spaces, and local art, furniture, and amenities.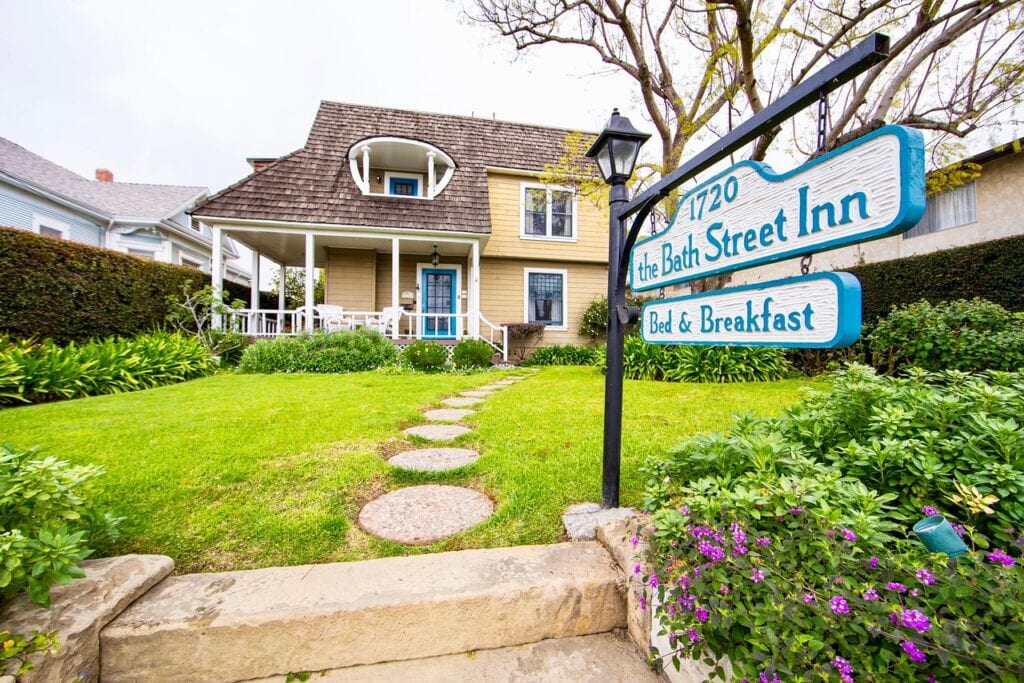 With its 12 rooms spread across two houses in a quiet residential neighborhood three blocks from State Street, this cozy inn is known for its Victorian charm, an inviting front porch, and lush gardens.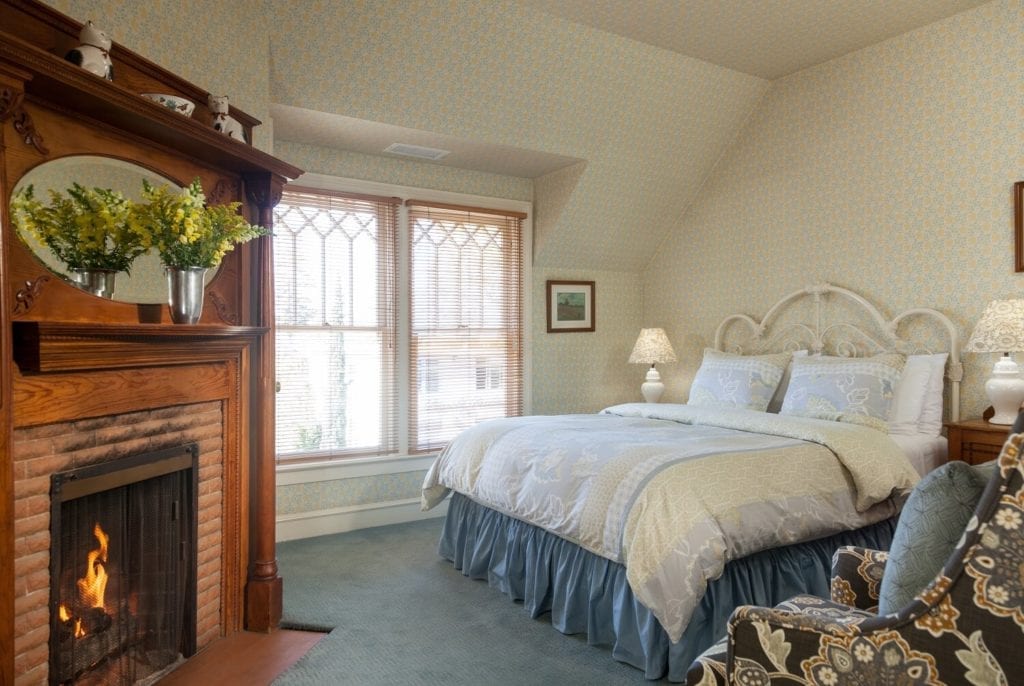 The sun-filled rooms and cottages at this bed and breakfast just a block from State Street are named for characters from Alice's Adventures in Wonderland and surrounded by a tranquil, oak-lined English garden.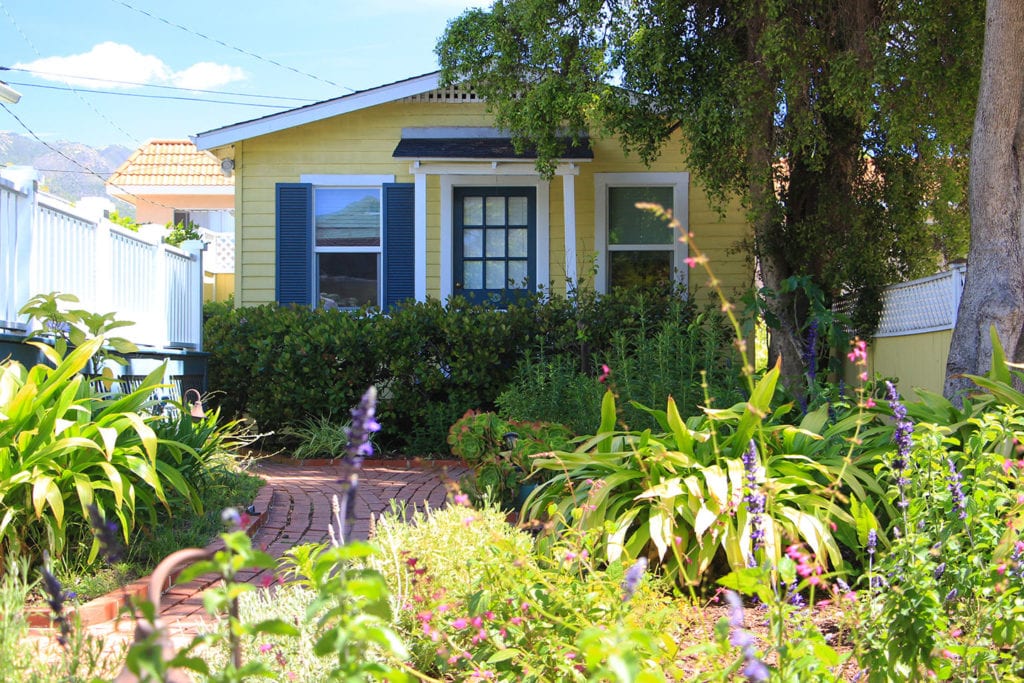 Each of the homey, bird-themed cottages surrounding this 1905 farmhouse within walking distance of State Street has a private entrance that provides access to lush gardens and the shade of a sprawling persimmon tree.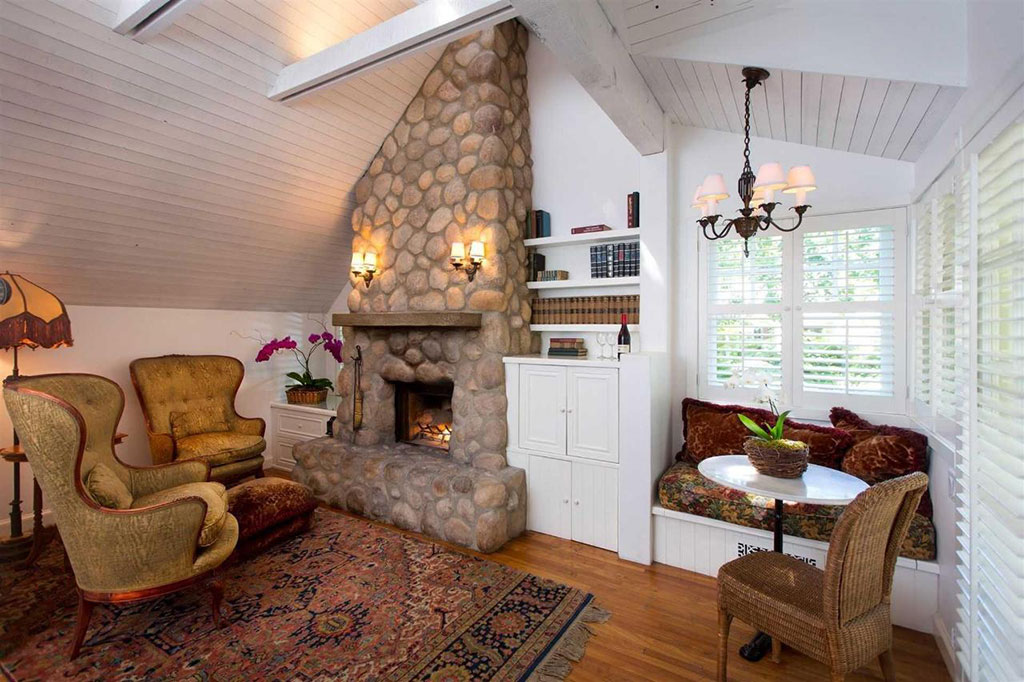 Timeless and elegant, the grand dame of Santa Barbara's bed and breakfast inns is a lavish Victorian nestled amid tranquil English gardens and hidden behind tall hedges in a quiet historic neighborhood a couple of blocks from State Street.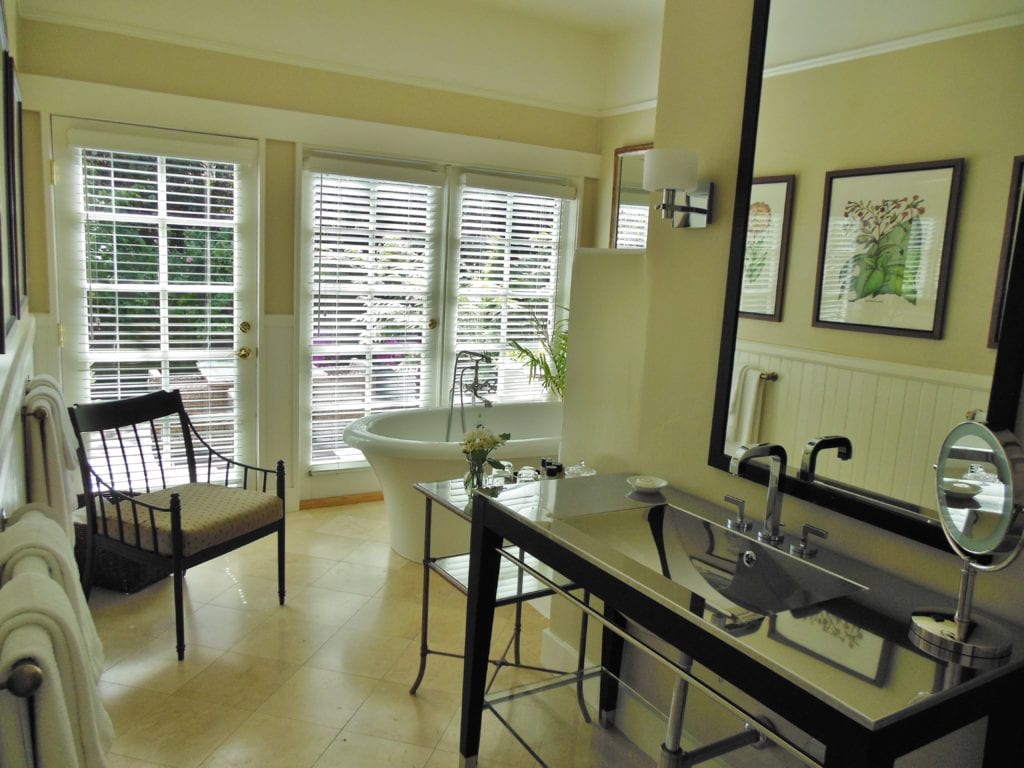 The oldest continuously operating hotel in Santa Barbara combines the intimacy of a bed and breakfast with the convenience of a full-service hotel from its convenient location in the heart of downtown Santa Barbara.
Just Outside of Town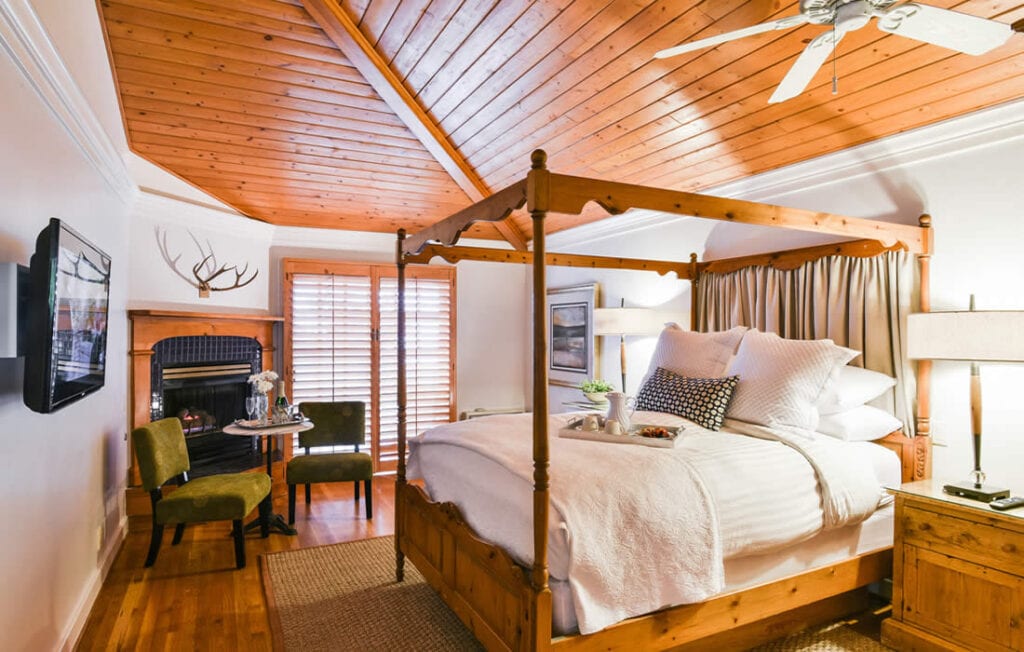 On a hill overlooking the ocean in Summerland, the toney antiques and furnishings shopping destination just south of Santa Barbara, spacious rooms feature private balconies or decks will full ocean views.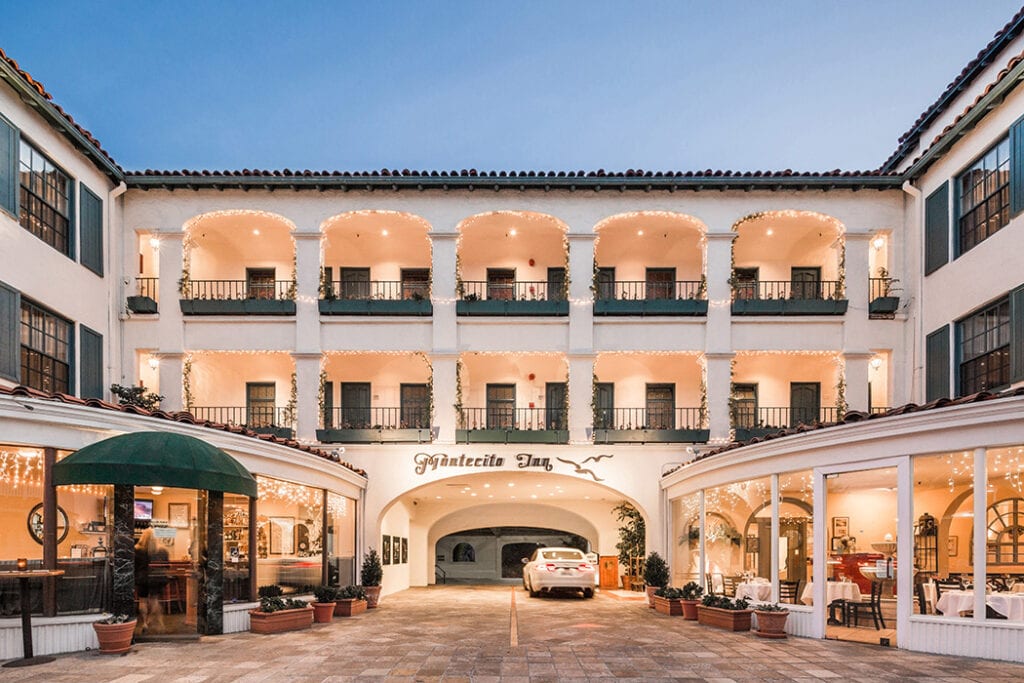 Uncompromising luxury meets full-service amenities just 2½ blocks from the beach in Montecito, an upscale Santa Barbara suburb and shopping destination, at an inn that was originally built by Charlie Chaplin as an escape for his closest friends.