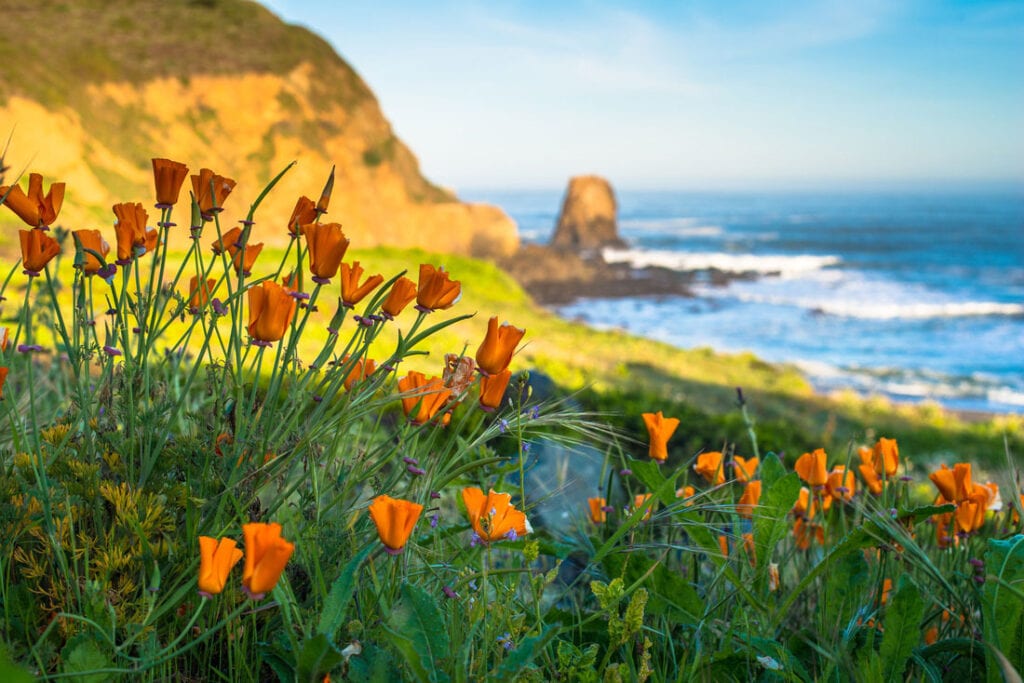 Coastal Escapes South of San Francisco for a Fall Getaway
A short drive south of San Francisco, coastal communities stretching from Half Moon Bay down to Santa Cruz offer a welcome escape from the day-to-day stressors of our current world. With fewer crowds and warm sunshine, fall is a particularly wonderful time to visit this magical region along the California coast.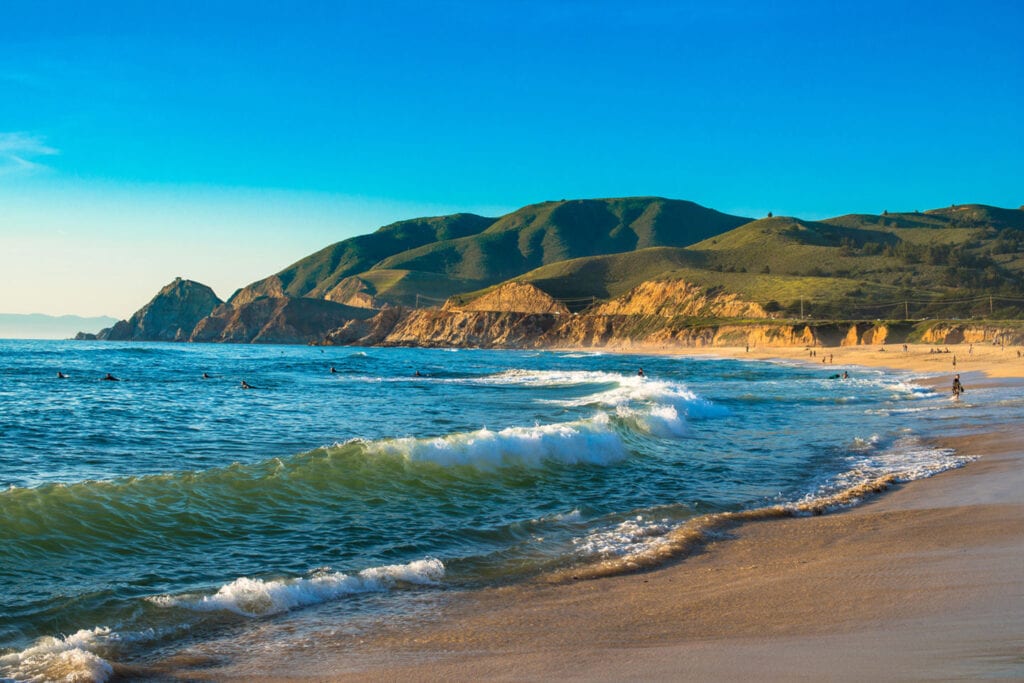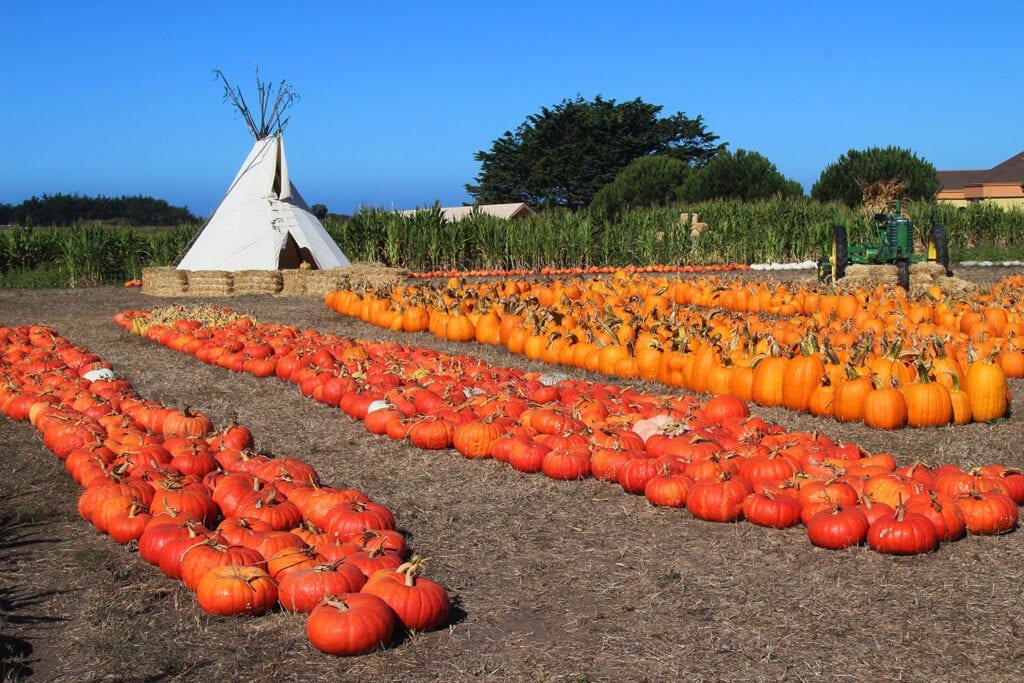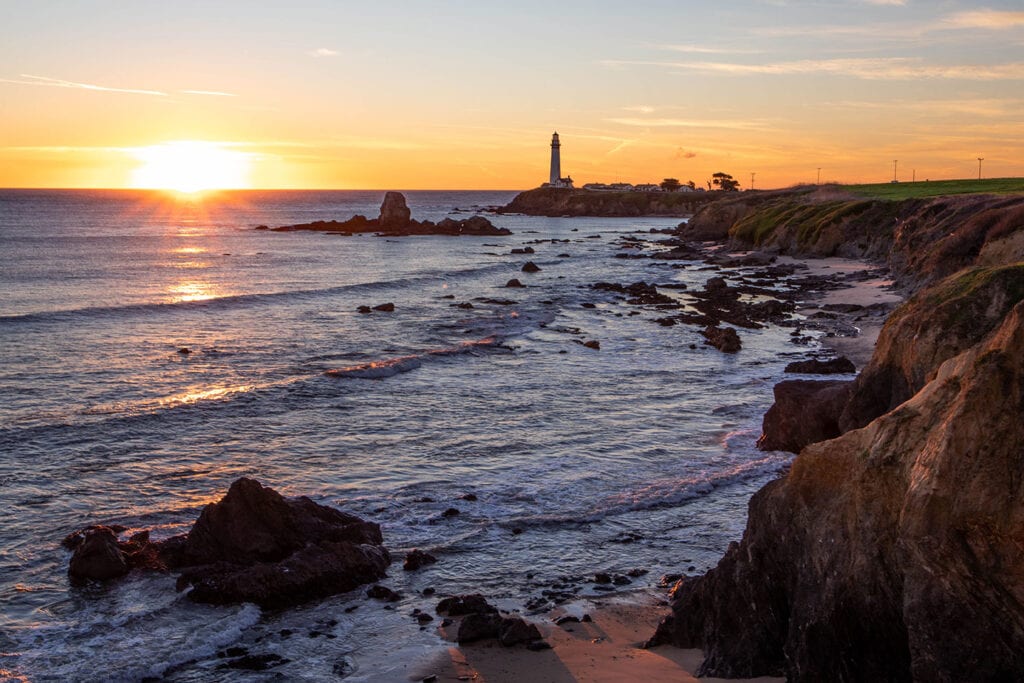 You'll find miles of uncrowded beaches and trails, migrating wildlife, and a sea of orange pumpkins at harvest time. The sunny fall weather also makes it a great time to savor the region's outdoor dining options.  Both San Mateo County and Santa Cruz County have protocols in place to ensure the health and safety of visitors and their communities.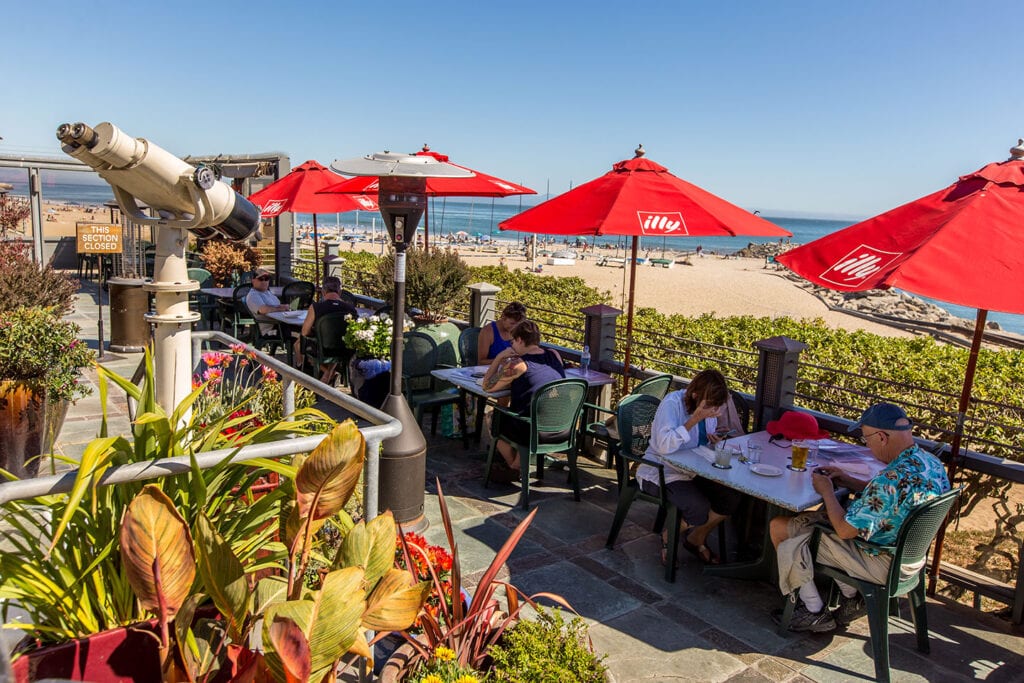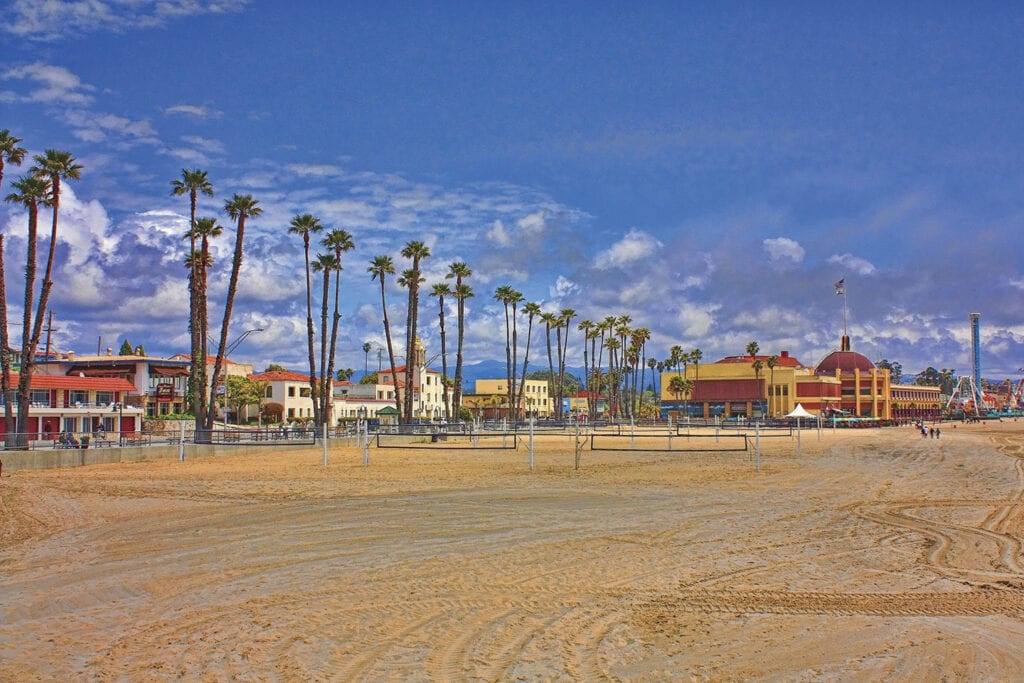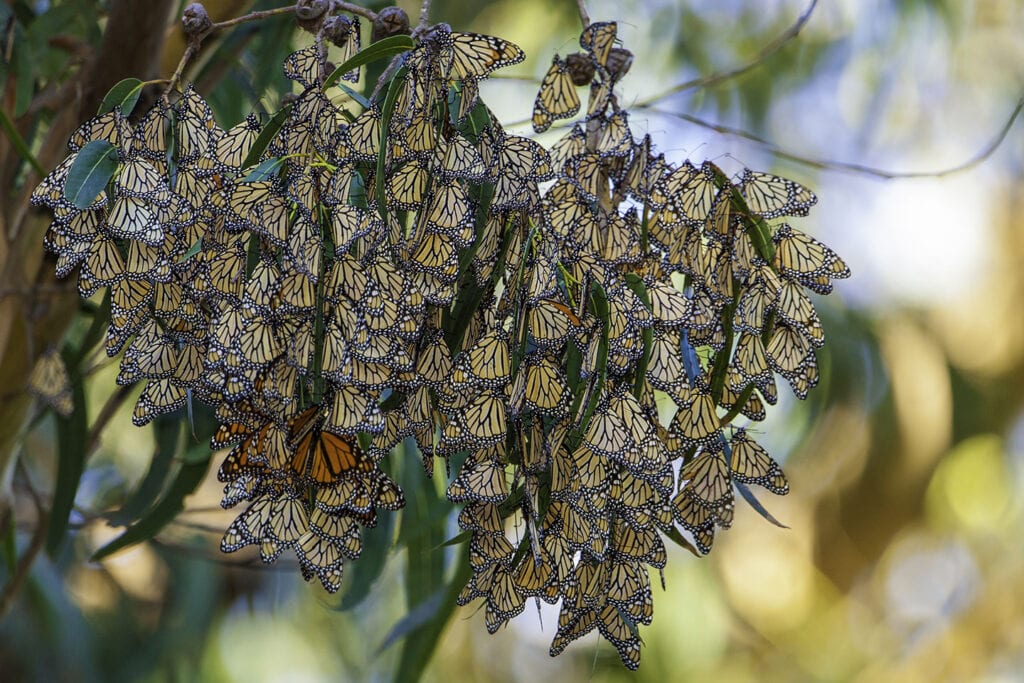 The coastal towns south of San Francisco offer an abundance of small boutique hotels and bed and breakfast inns which provide intimate experiences far from the crowds. For extra peace of mind, all of the boutique hotels and B&Bs listed below have been certified Clean + Safe by the California Hotel & Lodging Association.
Where to Stay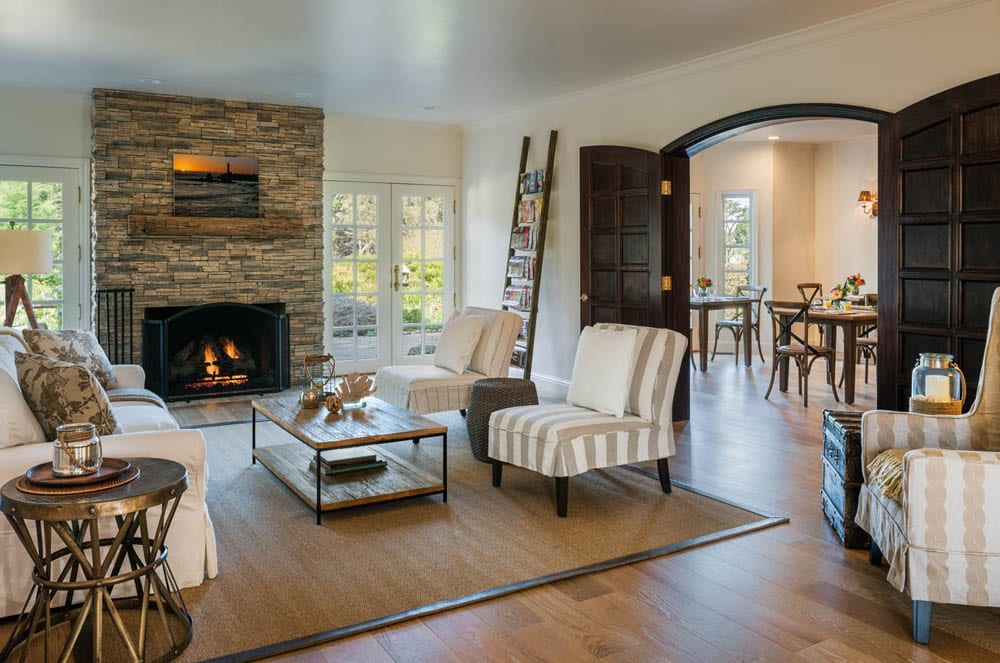 Seal Cove Inn
A serene hideaway, Seal Cove Inn is set among a garden of wildflowers and towering cypress trees. Within 10 minutes of both Half Moon Bay and Pacifica, the inn borders a marine reserve featuring secluded beaches, tide pools, frolicking seals, and windswept ocean bluffs. The 11 guest rooms each include a king bed, gas fireplace, and a balcony or terrace opening to the garden and ocean beyond. Breakfast can be delivered directly to the room or packaged to go.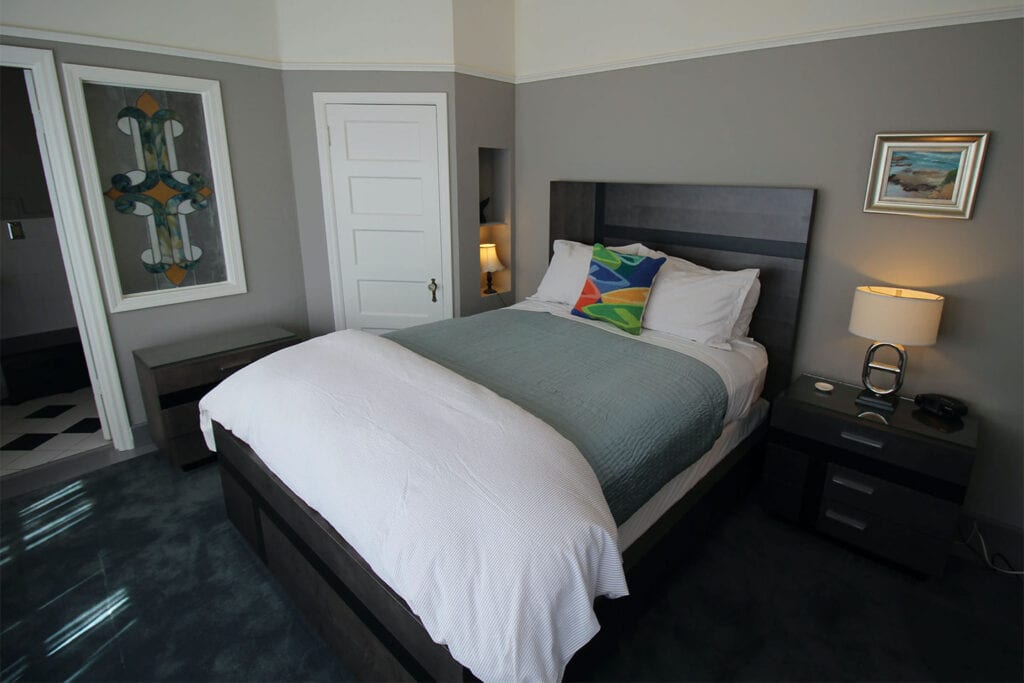 Nantucket Whale Inn
Inspired by the grand homes on Nantucket Island, the Nantucket Whale Inn offers relaxed luxury and chic décor in the historic village Half Moon Bay. The beautifully renovated 1898 Victorian offers seven guest rooms with private baths and luxurious amenities; some also feature fireplaces and whirlpool tubs. Guests are welcomed with a glass of wine and treated to a sumptuous breakfast. The garden patio and its inviting fire table living room area beckons guests on cool evenings.
Mill Rose Inn
The award-winning Mill Rose Inn in Half Moon Bay transports guests to a bygone era with romantic, Old World elegance and tranquility. Six opulent guest rooms are furnished with European antiques, luxurious linens, hand-painted fireplaces, and claw foot or whirlpool tubs.  Stays include a gourmet breakfast delivered to the room, wine and cheese each afternoon, and coffee, tea, and desserts available all hours. Amid a profusion of blooms in the English gardens, guests can also enjoy soaks in the enclosed garden Jacuzzi.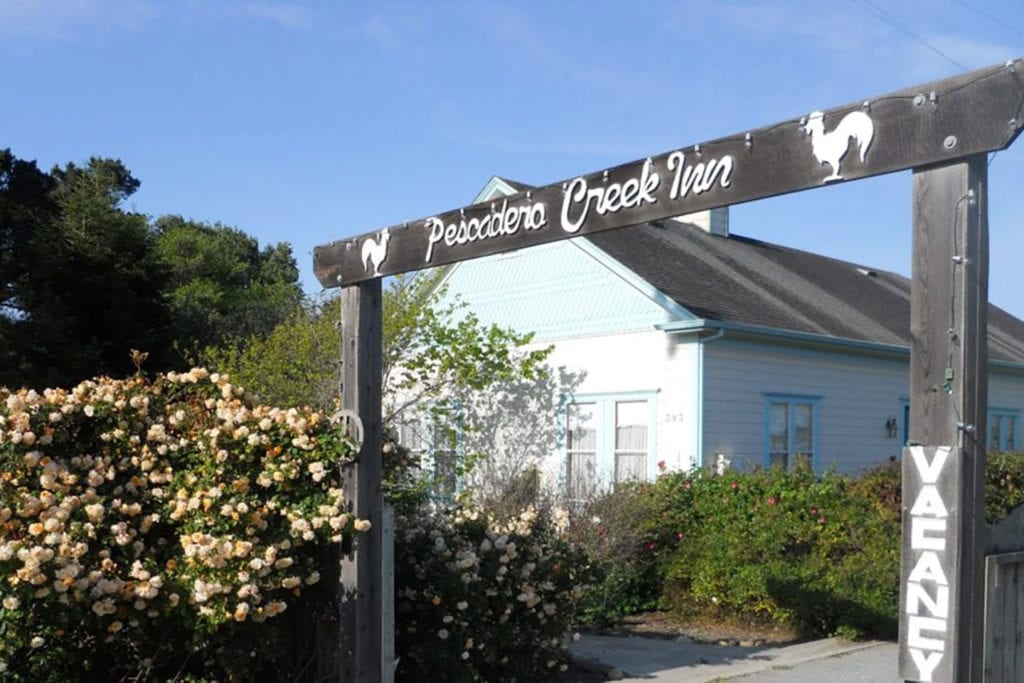 Pescadero Creek Inn
Pescadero Creek Inn's 100 year-old farmhouse beckons travelers with its peaceful creek side setting. The inn offers three guest rooms in the main house with queen beds and claw foot tubs and a two-room cottage with a fireplace and private deck overlooking the creek and gardens. Relax beside the creek in a hammock, hike through majestic redwoods, cycle up into the hills along country roads, or stroll the deserted beaches. The inn is also just a short walk to restaurants and shops in town.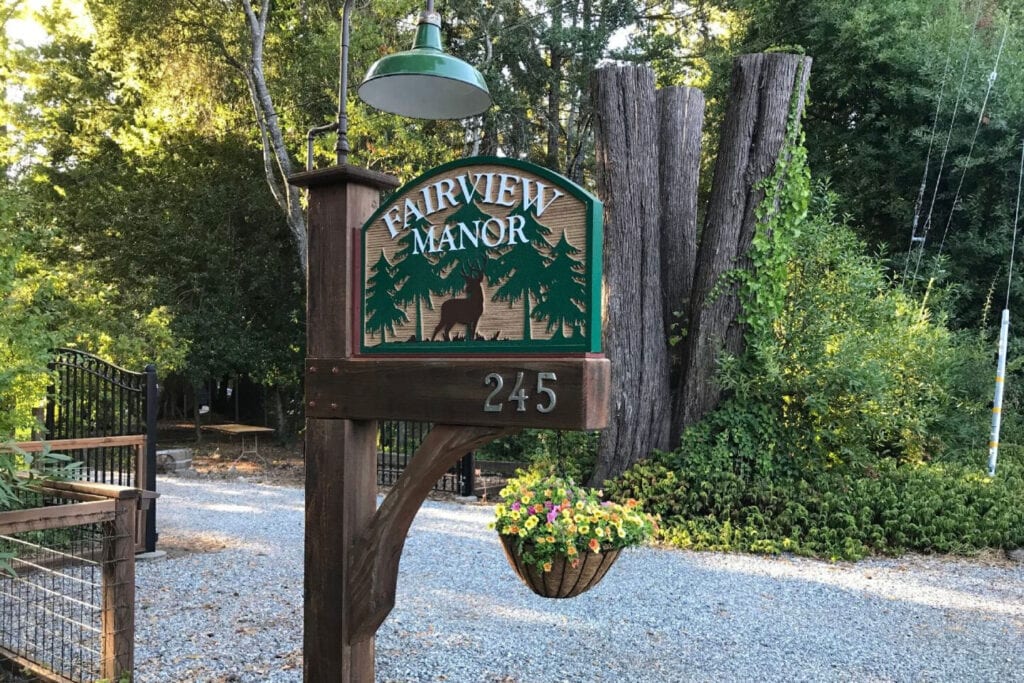 Fairview Manor
Fairview Manor is nestled on three acres of towering redwoods along the San Lorenzo River in the Santa Cruz Mountains, but is just 15 minutes to Santa Cruz beaches. The inn's gardens and woodland setting offer quiet places to relax and recharge. Inside, the inn exudes vintage style with a river rock fireplace in the great room, original redwood paneling throughout, and cozy guest rooms decorated with antiques and collectibles. The innkeepers serve a full breakfast each morning that earns rave reviews from guests.
Babbling Brook Inn
An easy stroll from downtown Santa Cruz and the beach, Babbling Brook Inn is enchanting oasis tucked alongside a trickling stream lined with redwoods, lush gardens, and a working waterwheel. Winding stone pathways and a series of wooden decks and balconies offer views of the romantic hillside setting. The inn offer 13 elegant guest rooms, each with fireplaces, luxurious featherbeds, and décor integrating the works of renowned artists Monet, Renoir, Cezanne, Degas, and Tennyson.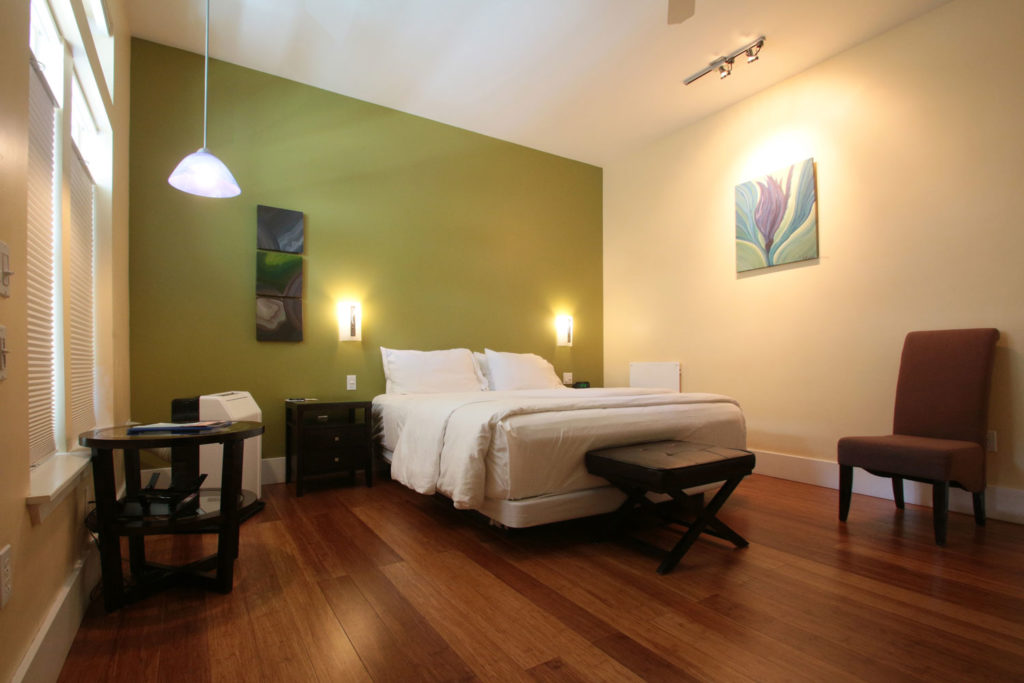 Pacific Blue Inn
An eco-friendly boutique hotel, Pacific Blue Inn is conveniently located halfway between downtown Santa Cruz and the Santa Cruz Beach Boardwalk. Both destinations are easily walkable or take a spin on the inn's complimentary cruiser bikes to explore more of this vibrant beach town. The inn features a secluded garden courtyard with cozy seating areas and fire pits. Each of the nine guest rooms feature electric fireplaces, comfortable king-size beds, contemporary décor, and local art.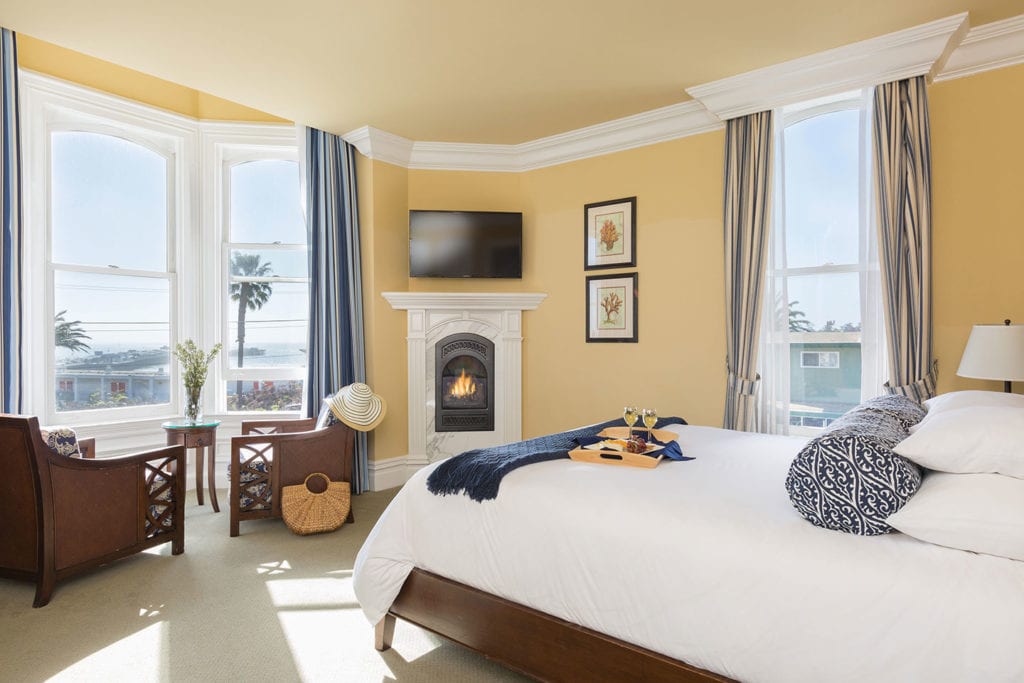 West Cliff Inn
Perched on a bluff across from Cowell's Beach and the Santa Cruz Beach Boardwalk, the West Cliff Inn is a beautifully-renovated, three-story Italianate Victorian with a wraparound porch overlooking the Monterey Bay. The inn features a breezy, coastal-inspired décor with crisp blue and white fabrics, rattan furnishings, and local artisan finds. Many guest rooms offer ocean views and jetted spa tubs. A stay includes breakfast for two, afternoon wine and cheese, and complimentary bikes for a ride along the water.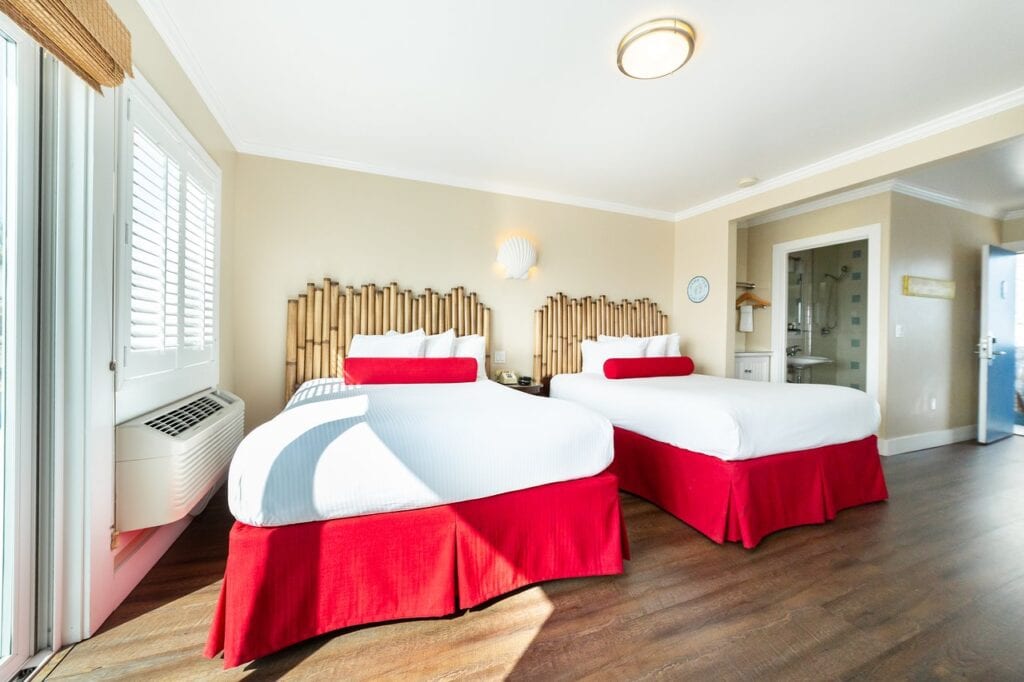 Beach Street Inn & Suites
Located directly across from Main Beach between the Santa Cruz Beach Boardwalk and the Santa Cruz Wharf, the Beach Street Inn & Suites offers stunning views of the Monterey Bay. Recent renovations have transformed a 1940s motel into one Santa Cruz's premier boutique hotels with hip, coastal-inspired décor and vibrant splashes of color. The 48-room hotel features a heated pool, hot tub, fire pit, complimentary espresso bar, and retail shops and a gourmet café on site.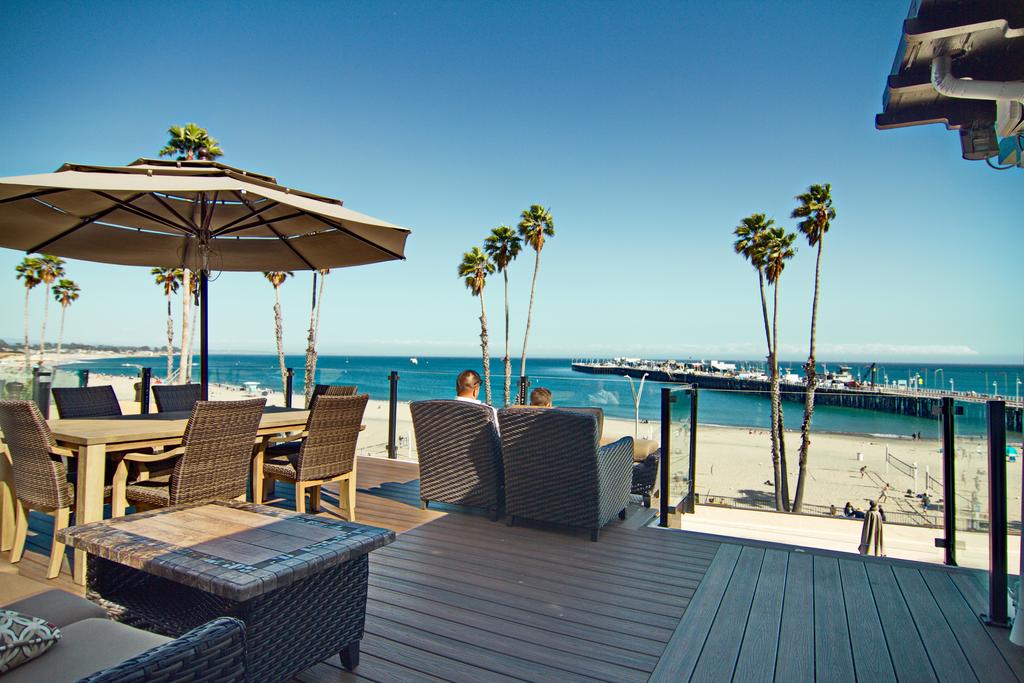 Casablanca Inn on the Beach
Also located across from Main Beach between the Santa Cruz Beach Boardwalk and the Santa Cruz Wharf, the Casablanca Inn on the Beach is a historic hotel with Spanish colonial-style flair and spectacular oceanfront views from its terraces, decks, and many of its guest rooms. The hotel's 33 rooms and spacious suites are all unique in layout and décor, but each reflect a sophisticated beach cottage style. Some feature private decks with ocean views.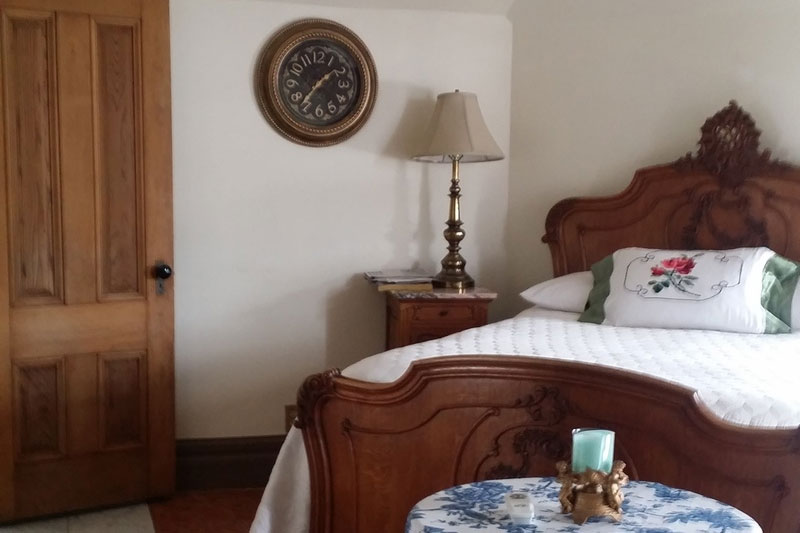 Boca de Cielo Inn
Nestled in the historic Beach Hill neighborhood just two blocks from the Santa Cruz Beach Boardwalk, Boca de Cielo Inn blends Victorian architectural charm and antique furnishings with lively Mexican fabrics and décor. The inn was inspired by the elusive beach destination in the film, Y Tu Mama Tambien. The inn features six guest charming rooms, including some with claw foot tubs, fireplaces, and ocean views. Guests of the inn are treated to family-style hospitality and hearty homemade breakfasts.
Cliff Crest Bed & Breakfast Inn
Exuding Old World charm and hospitality, Cliff Crest Bed & Breakfast Inn is a beautifully-restored 1887 Queen Anne Victorian in the historic Beach Hill neighborhood overlooking the Santa Cruz Beach Boardwalk. A historical landmark, the first owner of the home was California Lt. Governor William T. Jeter and his wife, Jenny. The inn features romantic gardens and five guest rooms, all with period-perfect details. A stay includes a delicious breakfast served in the solarium.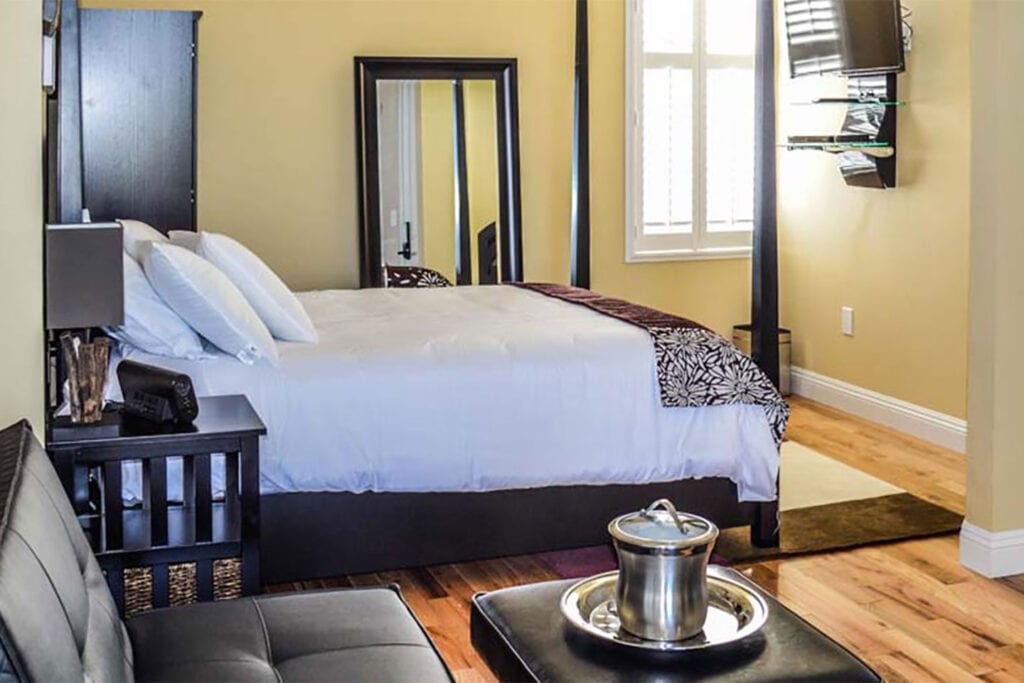 Rio Vista Inn & Suites
Blending vintage glamour and modern comfort, Rio Vista Inn & Suites offers 12 luxurious suites in a handsomely-restored Victorian in the historic Beach Hill neighborhood, just blocks from the Santa Cruz Beach Boardwalk. The inn preserves the charm of the period architectural details, while embracing modern furnishings with an Art Deco flair. Many of the suites feature views of the ocean or the river; some also have gas fireplaces or jetted tubs. A stay includes an expanded continental breakfast.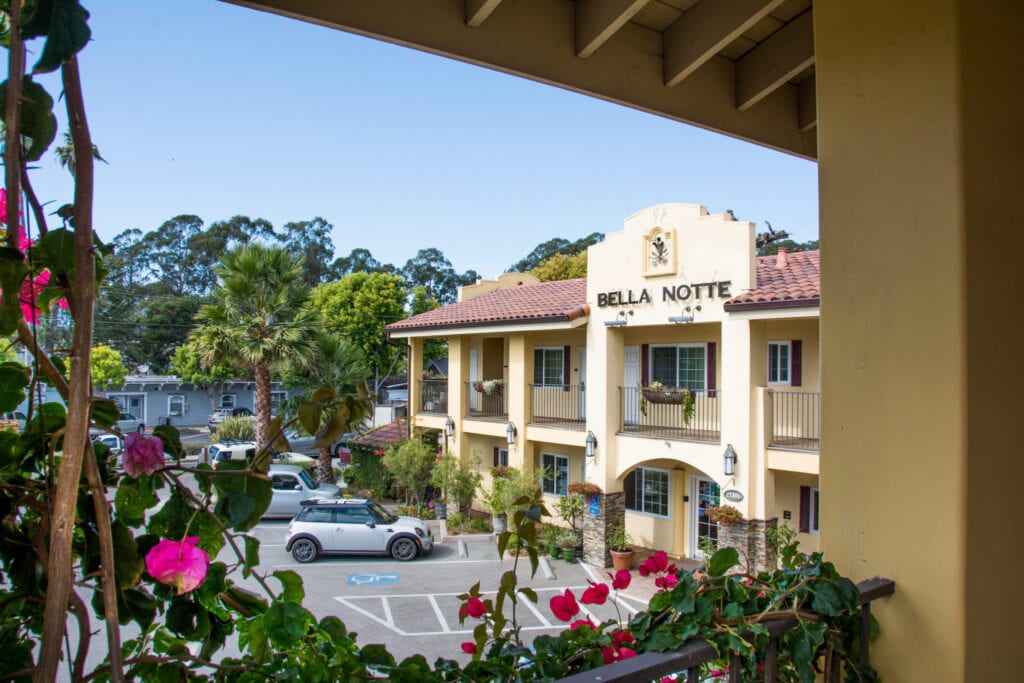 Bella Notte Inn
Two blocks from Twin Lakes State Beach in the heart of Santa Cruz's Live Oak neighborhood, Bella Notte Inn is a Mediterranean-inspired boutique hotel with easy access to the yacht harbor, downtown Santa Cruz, and the seaside village of Capitola. The inn's elegant rooms feature imported marble, custom cabinetry, pillow top mattresses, luxurious robes, and heated bathroom floors. An on-site spa on the top floor of the hotel offers a range of treatments and massage.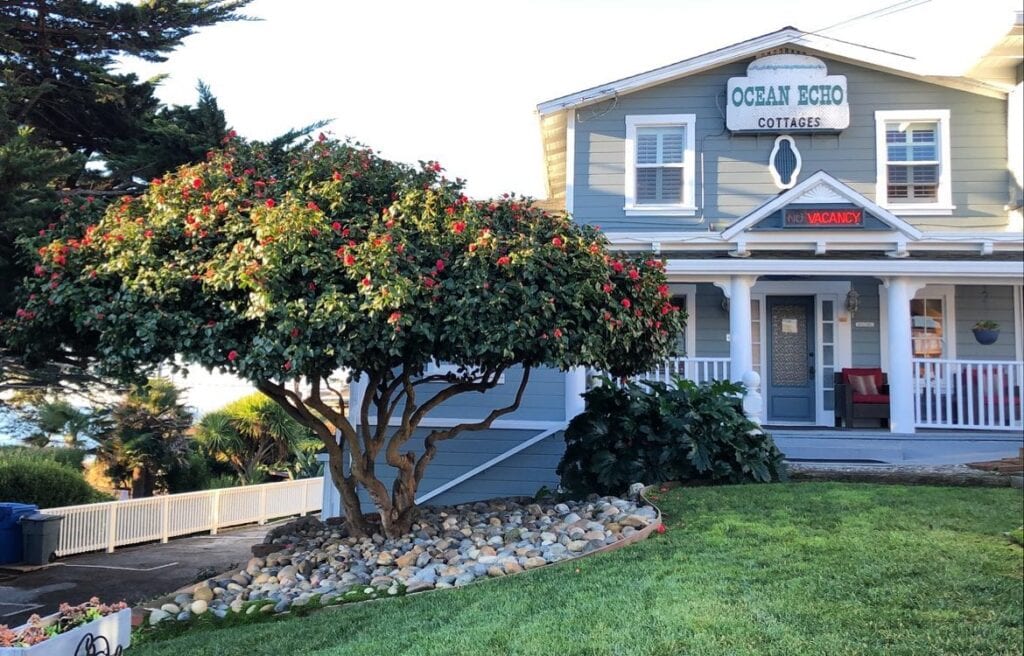 Ocean Echo Inn & Beach Cottages
Just 100 feet from Sunny Cove Beach in Santa Cruz, Ocean Echo Inn & Beach Cottages is a hidden gem by the sea. It sits at the end of a quiet street and offers serene beachside retreat, yet is still within walking distance to coffee shops, markets, and restaurants. The inn's 15 guest rooms and cottages are beautifully decorated in a soothing color palette with coastal-inspired accents. Many of the cottages feature fully-equipped kitchens with gas stoves, refrigerators, and microwaves.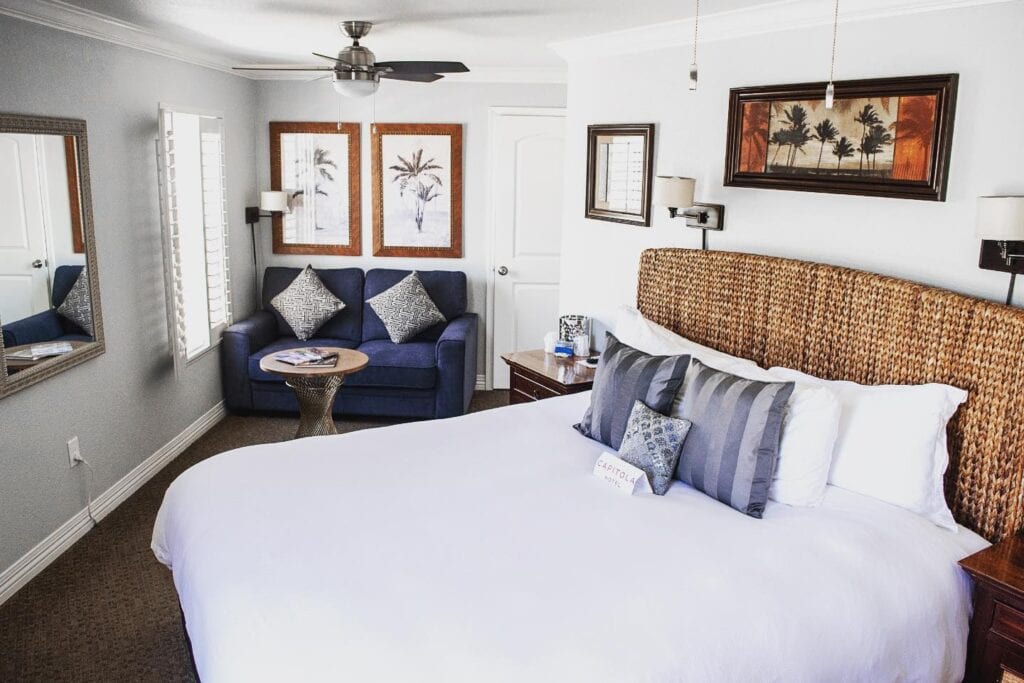 Capitola Hotel
Just steps from the beach, Capitola Hotel is an oasis of relaxation in the heart of Capitola Village.  The hotel features a tranquil courtyard with seating areas, an outdoor fireplace, and a trickling fountain. 10 cozy guest rooms are well-appointed with luxurious linens and causal décor.  The hotel serves a complimentary breakfast with all day coffee and tea, afternoon cookies, and weekend cheese service. Capitola's charming collection of restaurants and shops beckon just outside the door.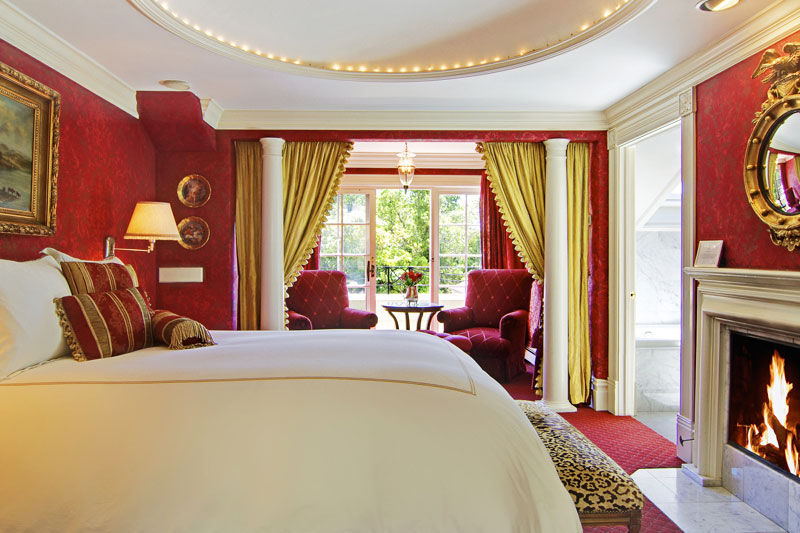 Inn at Depot Hill
Perched above Capitola Village, the Inn at Depot Hill was transformed from a vintage train depot to a AAA Four Diamond Luxury Inn showcasing themed rooms and upscale amenities. From the romance of Paris to the serenity of Kyoto, each of the 12 lavish guest rooms has been decorated in the style of famous travel destinations. Each of the rooms also boast feather beds, Italian linens, and a crackling fireplace. Enjoy breakfast in bed and the relaxing garden patio.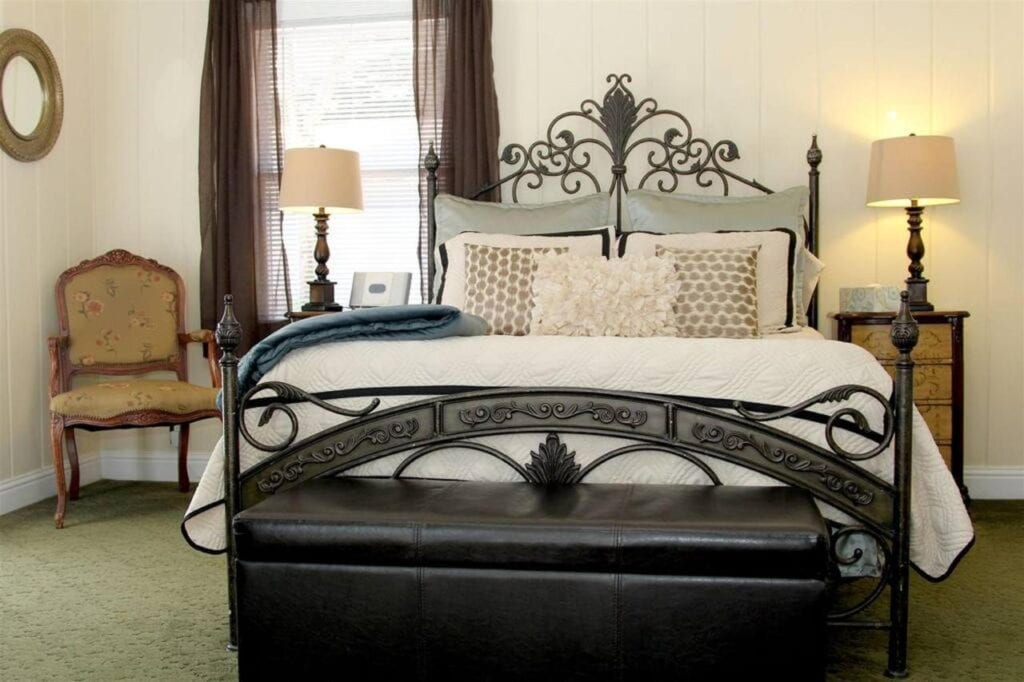 Monarch Cove Inn
On an ocean side cliff overlooking the breathtaking curve of the Monterey Bay, Monarch Cove Inn is a 2.5 acre estate filled with flower gardens and a monarch butterfly habitat. The inn's elegantly-appointed Victorian guestrooms and cottages are a thoughtful blend of yesteryear and today. Conveniently located within walking distance to Capitola Village, guests can also stroll the path through the butterfly sanctuary to New Brighton State Beach. Breakfast is delivered to the room each morning.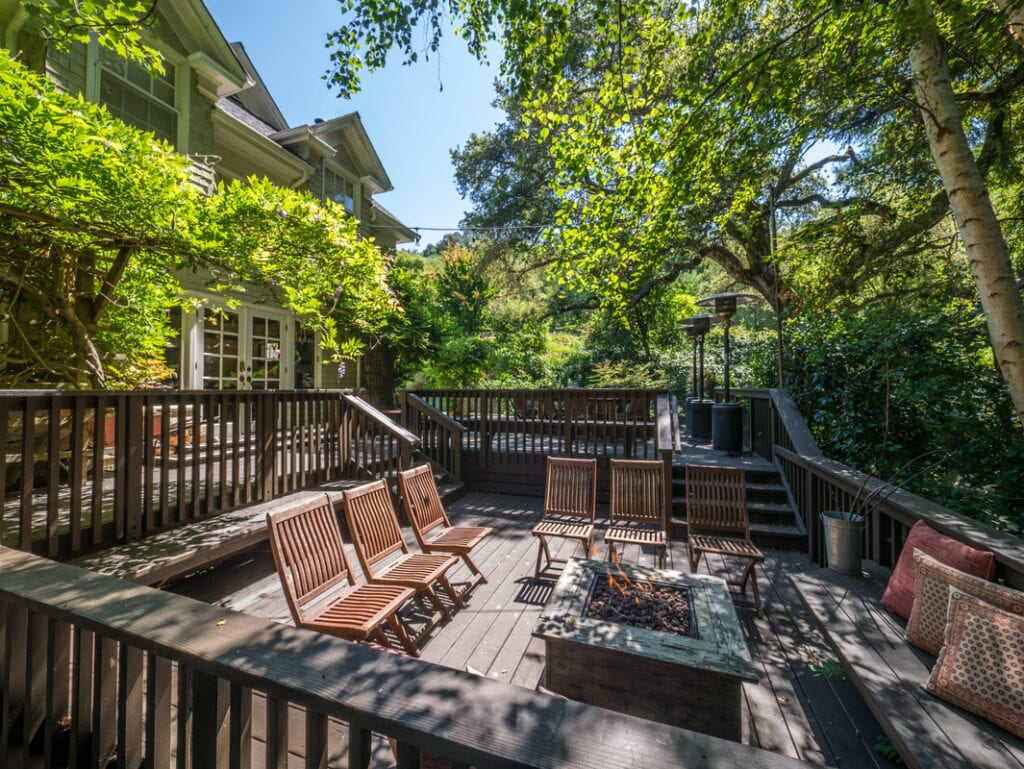 Sand Rock Farm
Built in 1887, Sand Rock Farm is a private, idyllic retreat nestled on 10 acres of redwoods and eucalyptus trees and was the site of the first winery in Santa Cruz County. Beautifully restored, the inn features a sunny reading porch, spacious great room, large outdoor deck with a fire pit, and nature trails that wind through the property. Each of the five, light-filled suites overlook the gardens and feature elegant décor, Jacuzzi tubs, electric fireplaces, and in-room coffeemakers.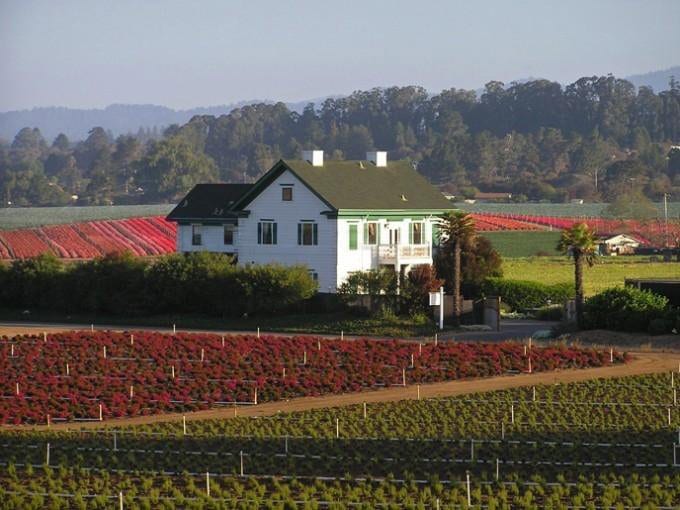 Flora Vista Inn
Located along the Pacific Coast Bike Route between Santa Cruz and Monterey, Flora Vista Inn sits atop a knoll with bucolic flower and strawberry fields stretching in every direction. The inn's restored 1871 farmhouse offer six romantic suites, sweeping vistas, homemade breakfasts, and two clay tennis courts. Each of the suites feature glowing fireplaces and several also offer deep, two-person Jacuzzi tubs.  The wide, expansive of sands at Manresa State Beach are just a short walk away.
Lead photo of Rockaway Beach, courtesy of San Mateo County Silicon Valley CVB/Bradley Wittke