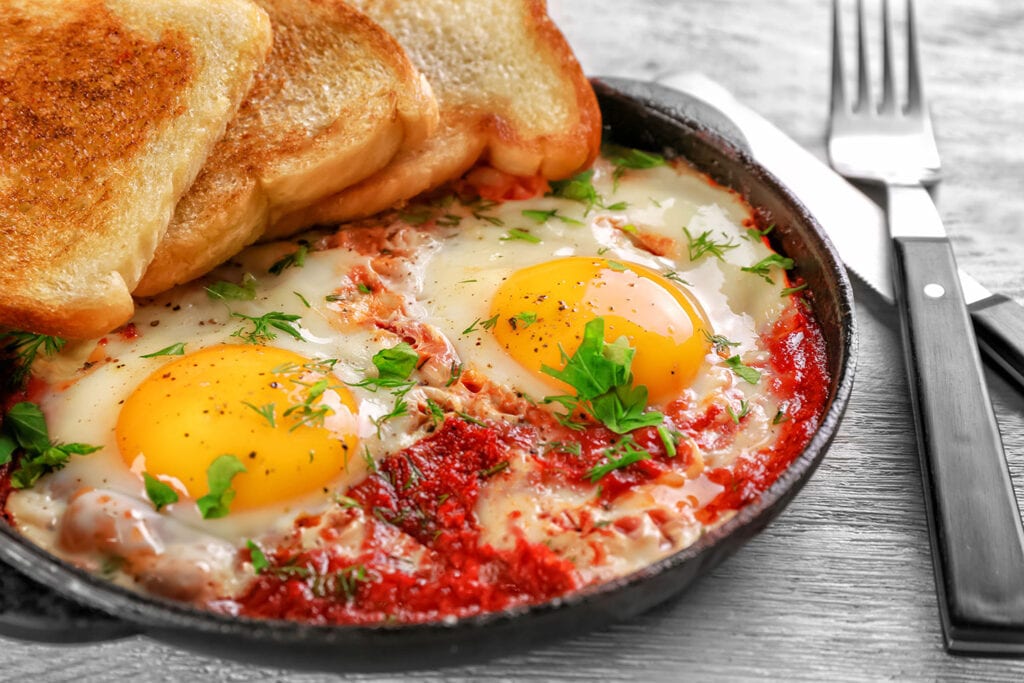 3 Fast Breakfast Recipes
I am not a morning person.  While I'll happily spend hours in the kitchen preparing a multi-course dinner, I would never think to spend that amount of time preparing breakfast. I'd much rather sleep in. When I've travel to bed and breakfast inns, I've always marveled at the extravagant breakfasts and the time taken to produce such a feast when I've barely been awake long enough to get dressed and run a comb through my hair.
Since I've missed out on traveling to B&Bs this past year and all of those amazing breakfasts, I thought I should change up my breakfast repertoire and try some new recipes at home. I asked innkeepers to provide their most impressive breakfast recipes that could be prepared in 20 minutes or less. These recipes from three California B&Bs are fast, delicious, and make for beautiful presentations that look as though you spent far longer in the kitchen.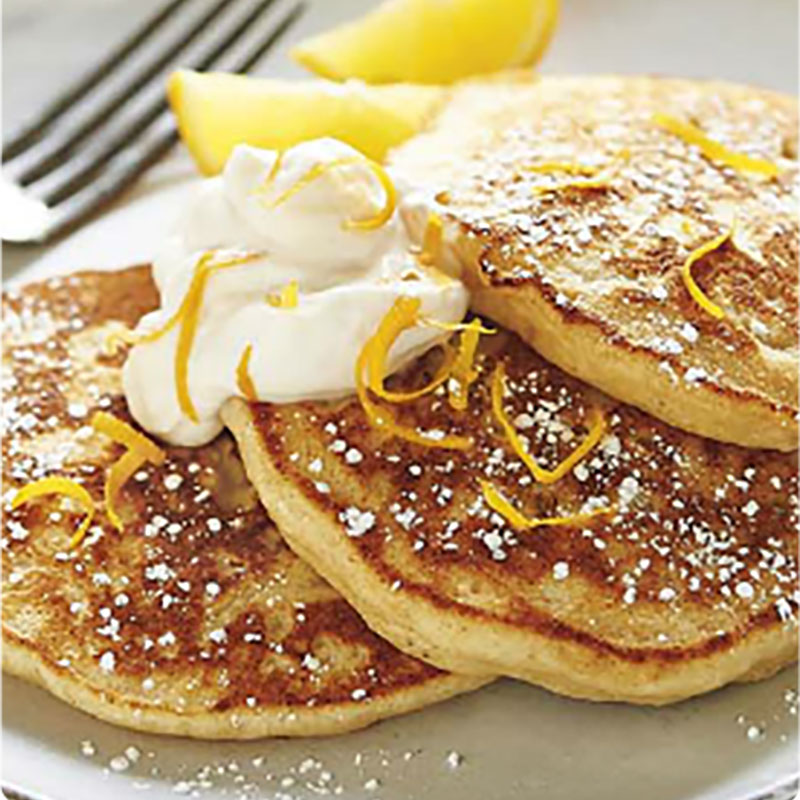 Lemon Ricotta Pancakes from the Brewery Gulch Inn
Light, fluffy, and easy to make, these Lemon Ricotta Pancakes are a crowd pleaser at the Brewery Gulch Inn in Mendocino. They require just a few ingredients beyond the staples you already have on hand and can be made in the same amount of time as any basic pancake recipe. But the bright tanginess from the lemon and the melt-in-your-mouth fluffiness will make other all other pancakes pale in comparison. Finish with a dusting of powdered sugar, a little lemon zest, and some fresh blueberries for a mouth-watering presentation.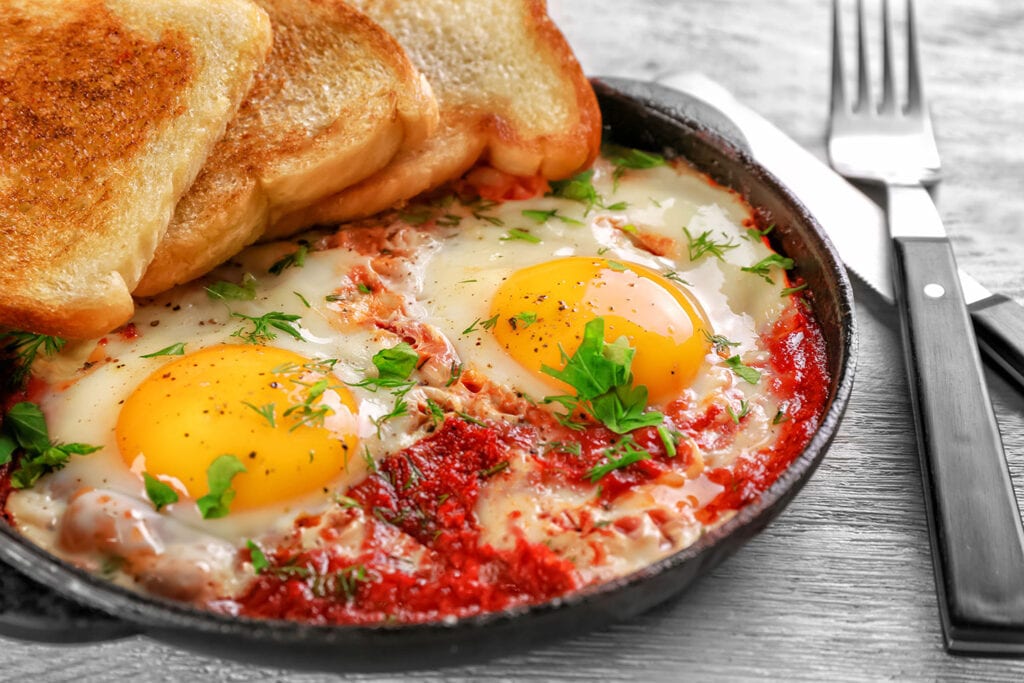 Eggs Diavolo from the Inn at Sonoma
The cookbook, The Kitchen at Four Sisters Inns, offers an amazing collection of breakfast recipes from its California B&Bs. But the personal favorite of the Four Sisters Inns' director of public relations is Eggs Diavolo from the Inn at Sonoma. "[It's] fast and so good," she says. "It takes about five minutes to assemble and then bakes for 15 minutes more." The dish is a riff on eggs in purgatory, but requires fewer ingredients and bakes up into a beautiful presentation. Serve it right out of the oven with toasted sourdough bread for scooping up all the deliciousness.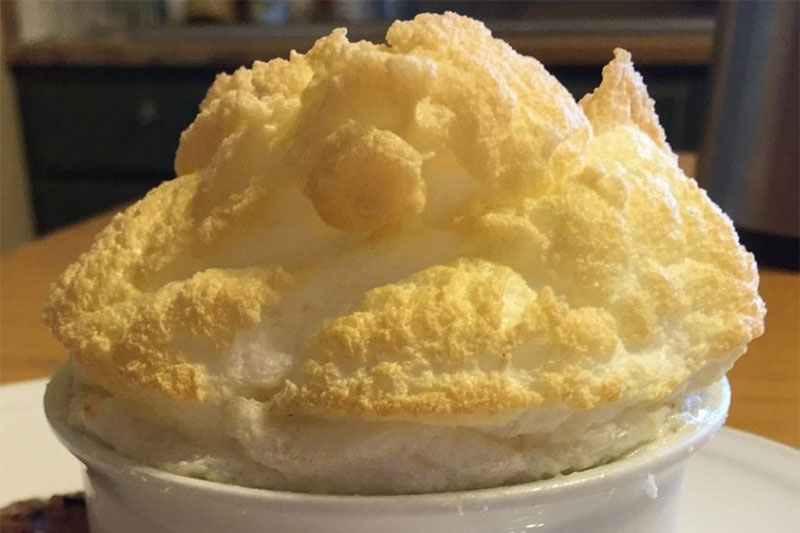 Cloud Souffle from The Gables Wine Country Inn
Whip up a surprisingly fast breakfast that will amaze your family with The Gables Wine Country Inn's unique recipe for Cloud Souffle.  The dish is similar to an egg soufflé, but the eggs remain separated. The yolks are baked into a nest of whipped egg whites. After 12 minutes in the oven, the dish comes out looking like a big, puffy cloud. When you break the crust, you'll find hot, creamy yolks nestled inside with a touch of cheese, tomato, and shallot for a rich flavor. The egg mixture is perfect for dipping into with some crusty bread.