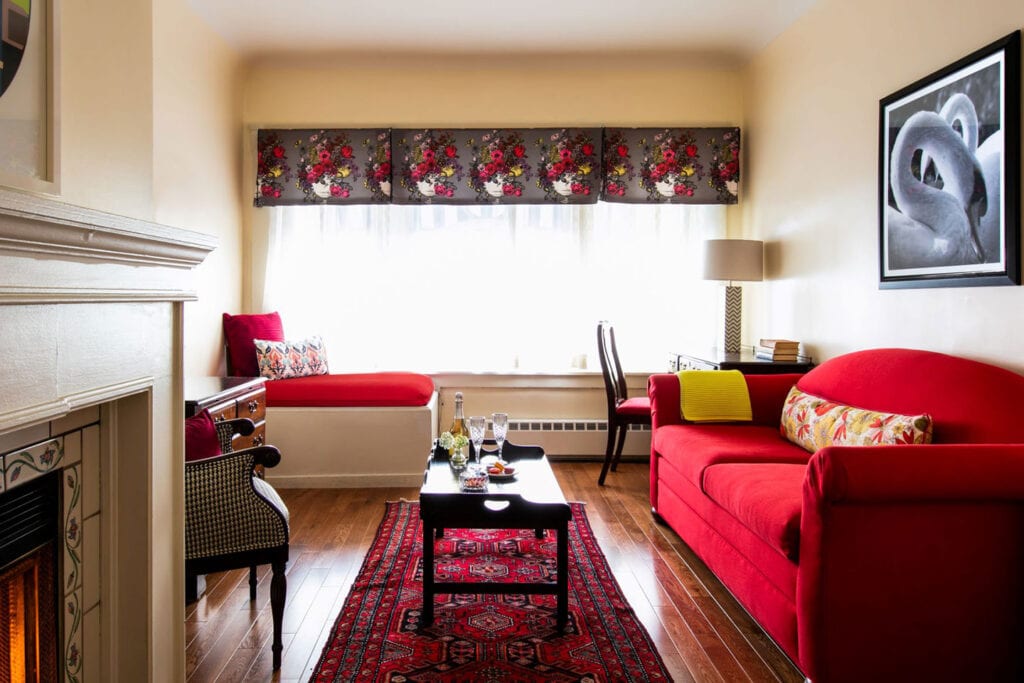 Work from Hotel Packages at California Inns
During the pandemic, many of us have discovered that working from home can mean working from anywhere with a WiFi connection.  We can easily exchange the drab walls of our make-shift home offices for a desk in a more desirable location.  Small boutique hotels in California fit the bill quite well with private, well-equipped work spaces in an array of appealing settings.  The inns below are offering special rates and packages for digital nomads, including daytime bookings for far less than the cost of an overnight stay.
Kenwood Inn
Take a refreshing dip in the pool between Zoom conferences at the private work-from-hotel space at the Kenwood Inn in Sonoma wine country.  A former relaxation room in the spa building has been converted to a private, day-use office space with French doors that open to the outdoor patio and pool. The space is equipped with an executive desk and chair, easy chair, wide-screen format Samsung monitor, HP color laser printer and scanner, and complimentary WiFi.  Guests are treated to coffee or tea upon arrival, complimentary lunch delivery, a glass of wine, and a mini fridge stocked with complimentary non-alcoholic beverages. Usage of the office is $75 for a half day or $125 for a full day (9 a.m. to 5 p.m.). The space can be reserved by calling the inn directly at 707-833-1293.
Murieta Inn & Spa
In the rolling hills of Rancho Murieta just east of Sacramento, the Murieta Inn & Spa offers an idyllic retreat from the city with their Work Remote Package. The hotels features an outdoor pool, patio, and private country club access. For $150 per stay, guests receive access to a private hotel room with a balcony from 9 a.m. to 5 p.m.  The package includes a catered lunch for one from The Gate, complimentary WiFi, and two complimentary bottled waters.  Guests have the option to upgrade to an overnight stay for an additional $75 per night, which includes a 4 p.m. check out the next day (a $50 value).  The inn's Work Remote Package is available Sundays through Wednesdays through the end of 2021.  The package can be booked online or by calling 916-354-3900.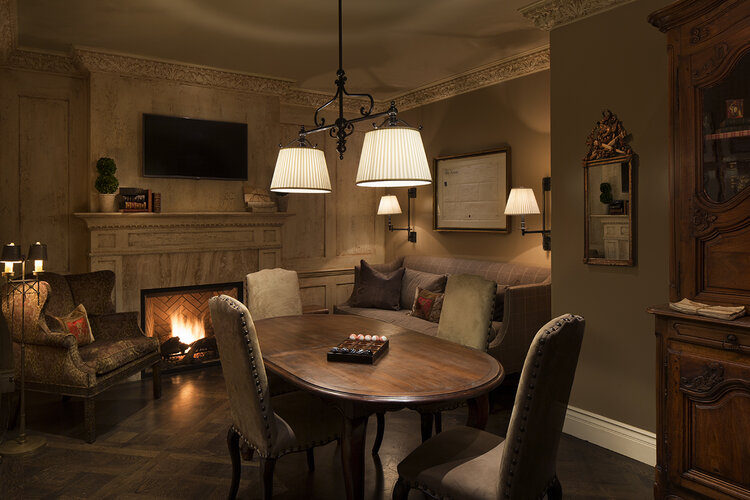 Enchanté Boutique Hotel
Take a break from staring at the same four walls with a peaceful work-from-hotel retreat at the Enchanté Boutique Hotel.  Located in the heart of Silicon Valley, this French chateau-inspired hotel is steeped in old-world elegance and sophistication. The hotel's elegant library provides a private work space adorned with French antiques and art, a fireplace, flat screen TV, and a white board for presentations or hybrid meetings. It's an enchanting sanctuary where guests can easily create and strategize. Lunch and dinner menus (including a full wine list) are available from the hotel's onsite restaurant, Campagne One Main Bistro.  The library can be rented for a few hours or a full day.  Rates are $75 per hour with a two-hour minimum. To reserve, call 650-946-2000.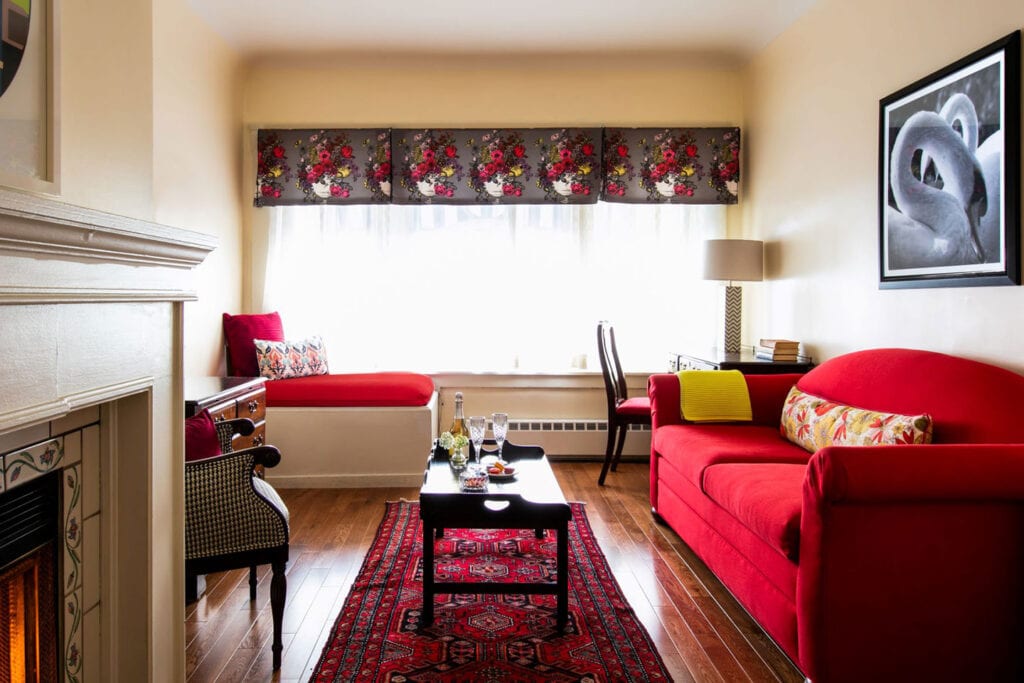 White Swan Inn
If your work-from-home conditions are less than ideal, workday stays at the White Swan Inn in San Francisco's Nob Hill neighborhood might be the perfect solution. With rates starting from $89 for a 10 a.m. to 4 p.m. stay (and more options available), this quiet boutique hotel offers private work spaces with many extras. You can choose to set-up shop in the conference room, the library with its French doors and private patio, or any of the guest rooms, all of which have private bathrooms, fireplaces, microwaves, and mini-refrigerators. The innkeepers will keep you stocked with beverages all day along and can even help with arranging meal services. To find your prefect remote work space, email the front desk or book online.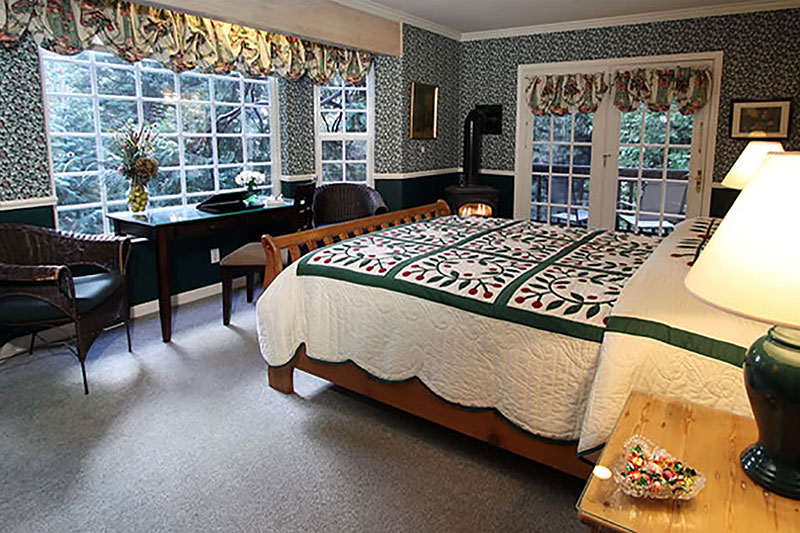 McCaffrey House Bed & Breakfast Inn
The McCaffrey House Bed & Breakfast Inn in Twain Harte has welcomed several work-from-hotel guests who prefer the fresh air and alpine landscapes over the confines of their home offices. Most of the inn's guest rooms feature writing desks placed in large bay windows with enchanting forest views. All of the rooms are equipped with cozy fire stoves, flat screen TVs, iPod docking stations, and complimentary WiFi. The inn's Tuesday special is a great deal for remote workers looking for an extended stay. Book a three-night stay that includes a Tuesday and guests will receive Tuesday at half-price. Guests who book a four-night stay including a Tuesday will get Tuesday free. All stays include a full breakfast each morning, tea and cookies in the afternoon, and evening wine and cheese. To reserve, book online or call 209-586-0757.