Wildlife Adventures and Fine Dining in Bodega Bay
Skimming the glassy waters of Bodega Bay on a stand-up paddleboard one morning, I spotted dozens of leopard sharks cruising just below the surface. The bay's clear, shallow waters provided the perfect porthole to their underwater world as they swam along the seabed and darted among the seagrasses. Some of the leopard sharks were as much as four feet in length. I stopped paddling and laid down on the board to watch them.
Unbeknownst to me, my board began drifting closer to a large flock of birds floating on the water behind me. I think they may have been grebes of some sort. In any case, my presence must have made them nervous. They suddenly took flight over my head in a thunderous flurry of squawks and flapping wings. A few pelted the water with excrement, narrowly missing me and the board. It was a comedic version of Alfred Hitchcock's avian attacks in The Birds, the famous horror film set in Bodega Bay. Several yards away, a seal popped his head up and snorted as if to chuckle at me and then dove back down. Then all was calm again in this bucolic fishing port.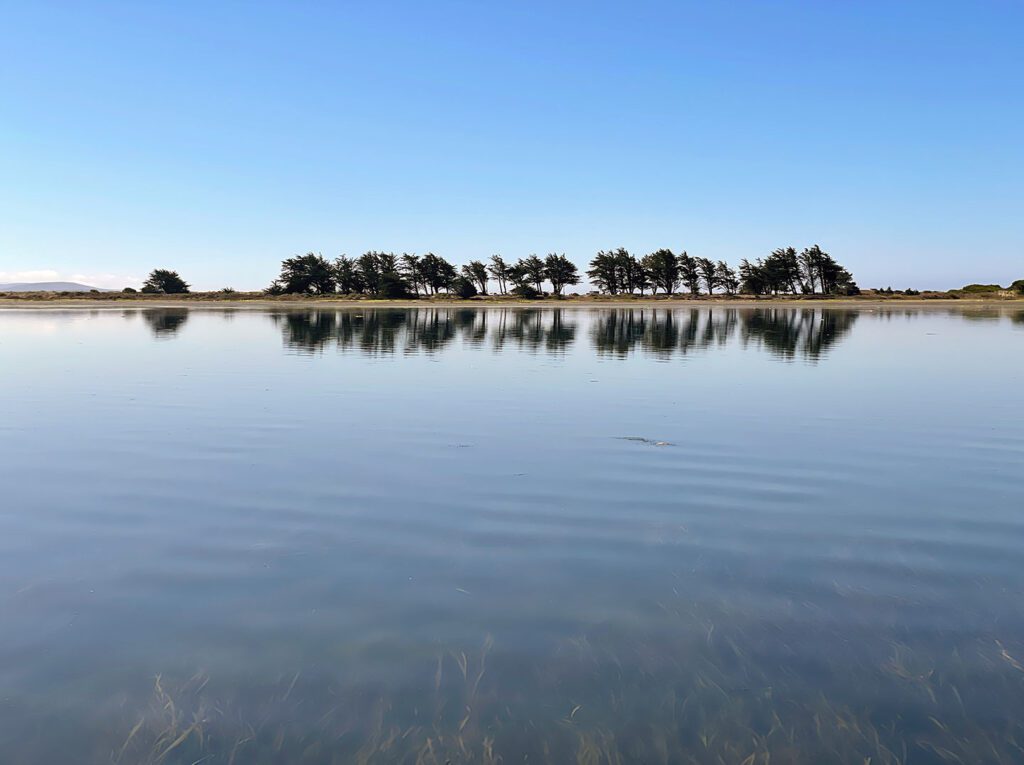 While Hitchcock's bird attacks were entirely works of fiction, the multitude of birds that Bodega Bay attracts is not. Located along the Pacific Flyway, Bodega Bay's natural, protected estuary is an Audubon-designated important birding area and among the most productive birding spots in Sonoma County. The estuary is fed by several small, freshwater creeks while the tides regularly transform the edges into vast mudflats, making it attractive to large numbers of migrant and resident birds.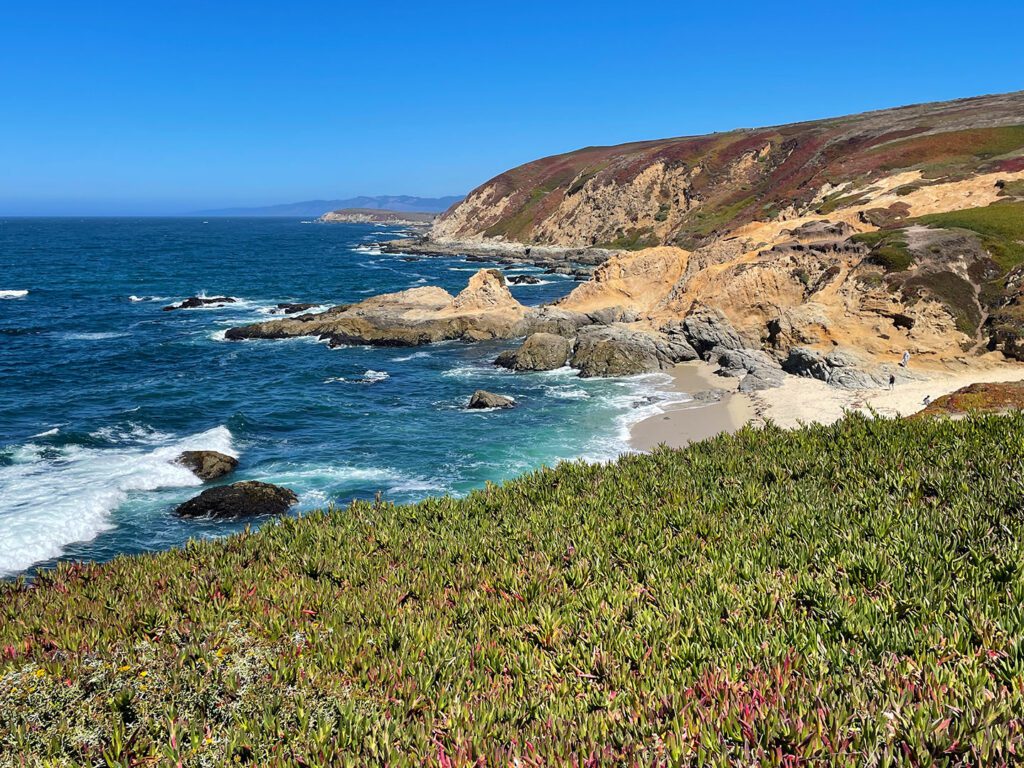 Back on land, I rode my bike out along Westshore Road, (past the popular Spud Point crab shack) and hiked atop the cliffs of Bodega Head hoping to catch sight of whales. The best months for whale watching is between January and May, but they can sometimes be spotted throughout the year. While I didn't catch sight of whales this time around, the views from Bodega Head were nevertheless glorious. Gazing west, ocean waves crashed against the rugged coastline and then smoothed out into endless views of the Pacific. Looking east across the harbor, the picturesque town climbed up into the golden hills and a curving spit of land formed the idyllic sands of Doran Beach.
On my way back, I stopped in at Gourmet au Bay to enjoy a wine of glass and delicious small bites overlooking the water. Featuring fresh seafood and wood-fired specialties, the wine bar and restaurant shares a waterfront location with Ginochio's Kitchen next door. Both restaurants offer fabulous meals with outdoor patios and great views. Just up the hill, Terrapin Creek is a warm and inviting Michelin-starred restaurant serving regional and global-inspired riffs on comfort food prepared with seasonal and locally sourced ingredients.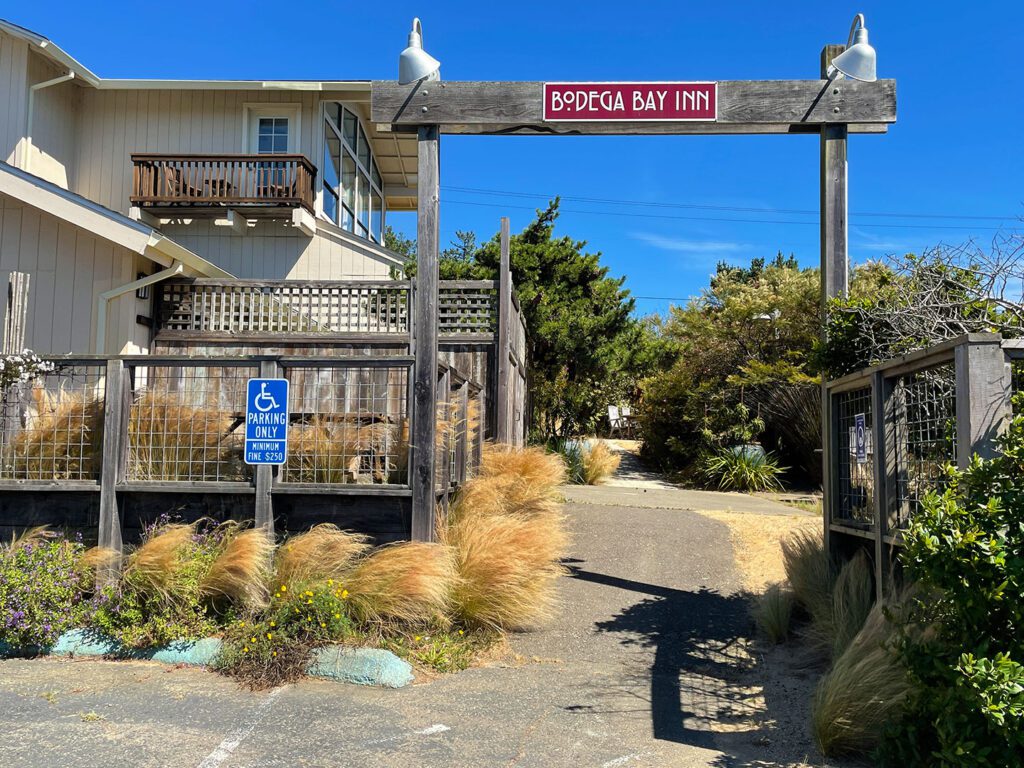 While visiting Bodega Bay, I stayed at the Bodega Bay Inn, which is located just off Highway 1 and just 300 yards from the water. Family-run since 1983, the inn was originally built as an art gallery and studio. It served as a gathering spot for artists such as El Meyer, J.D. Meyhew, Gail Packer, Susan Singer, and Linda Lee and has long been part of the fabric of the community. The inn retains its artistic roots with local art on display and a long line of artists in the family. Seventh-generation Sonoma County resident Ted Dechant has been at the helm of the inn for 26 years, welcoming guests to this splendid spot along the Sonoma coast.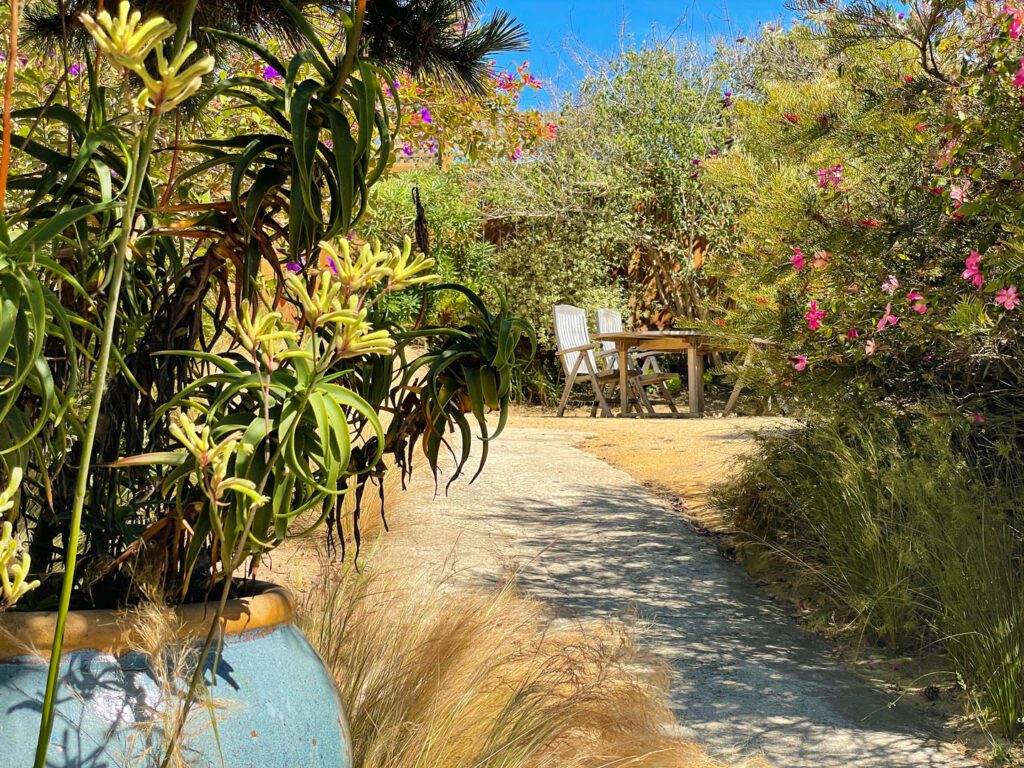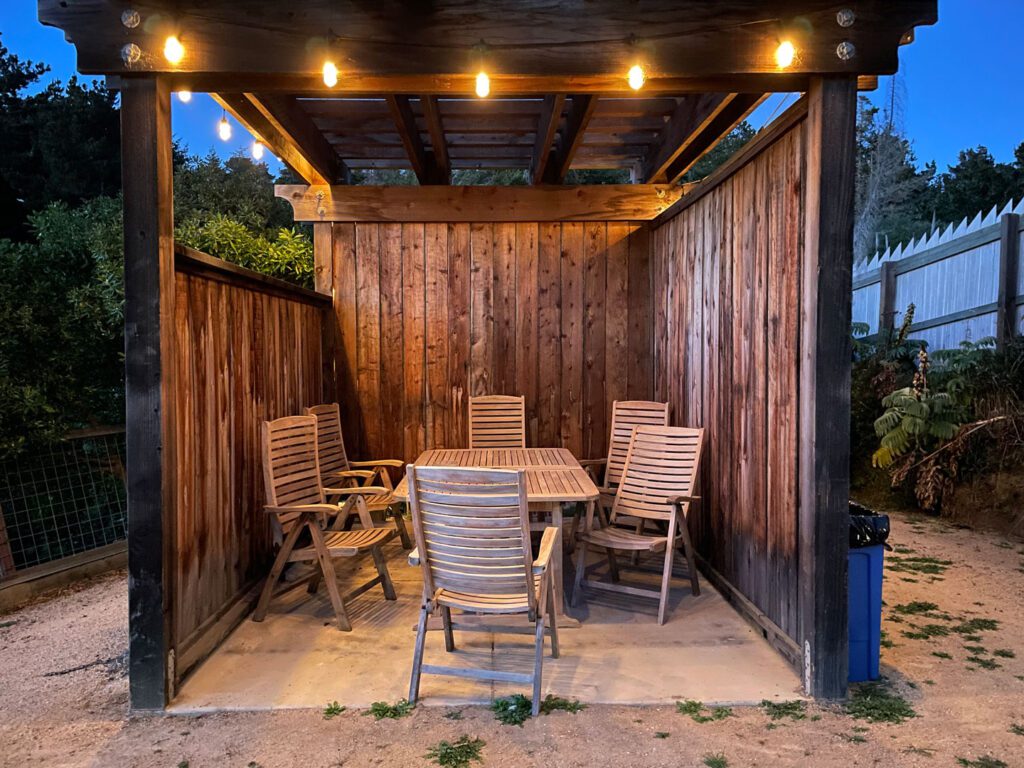 The inn exudes a casual, laid-back vibe. The outdoor spaces feature intimate seating areas scattered around the property and profuse gardens of passionflower, aloe, sage, salvia, and Mexican feather grass. The inn's 14 guest rooms are imbued with an eclectic sensibility mixing bold black and gold headboards and contemporary furnishings with earthy color palettes. Every room features a dreamy California king bed, private bath, smart TV, and high-speed WiFi. Some rooms offer private decks or balconies and/or jetted spa tubs. Select rooms are also pet friendly.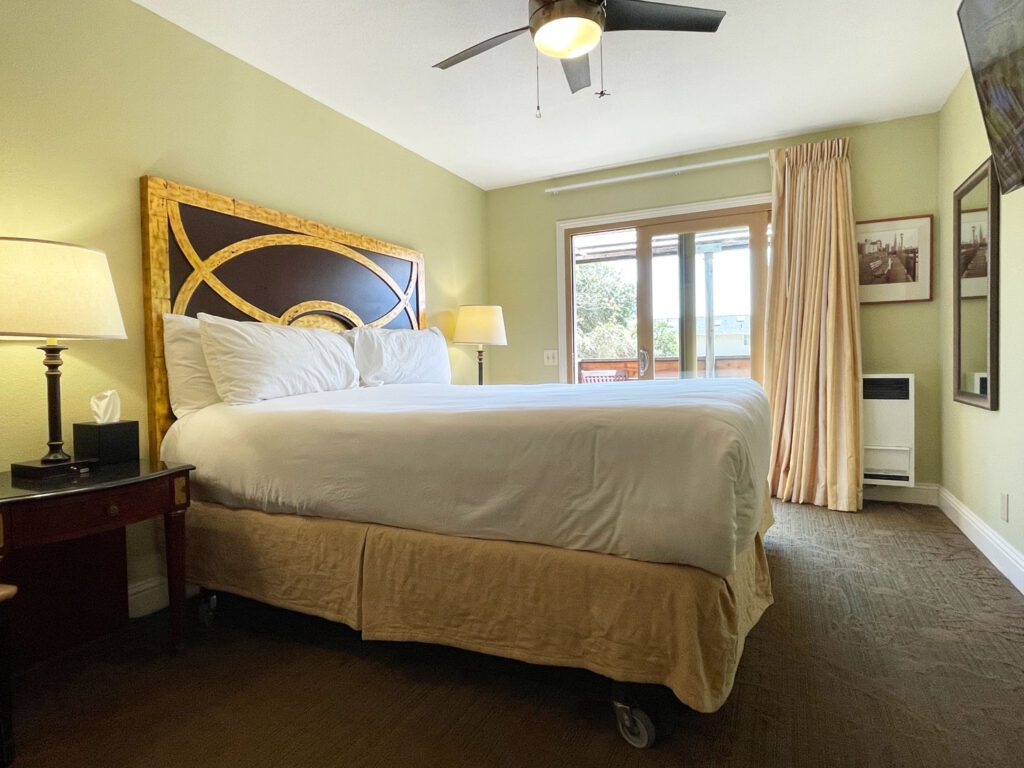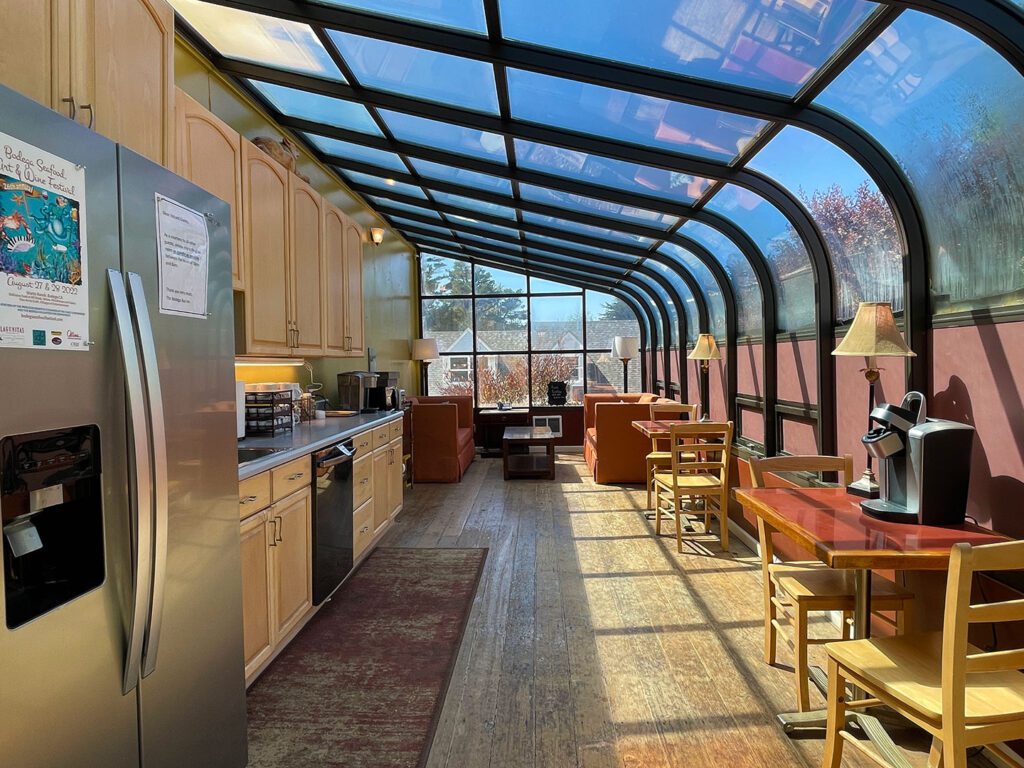 If guests want to prepare an easy breakfast or snacks to serve with wine, they'll find a range of kitchen implements in the sunroom. The sunroom is fully equipped with a refrigerator/freezer, ice maker, ice buckets, wine glasses, wine openers, kitchen utensils, glass and tableware, hot water kettles, toaster, serving trays, serving bowls, tables, couches, and more. Guests can also help themselves to complimentary coffee, tea, hot cocoa, and filtered water.
If you're jonesing for a latte or a cappuccino, head next door to the Roadhouse Coffee and be sure to try one of their almond or chocolate croissants.