Two Unique Silicon Valley Boutique Hotels Built by Women
Whether traveling for business or pleasure, the San Francisco Peninsula and Silicon Valley offer two unique lodging options designed, built, and owned by women. Both Enchanté Boutique Hotel and Atherton Inn were built from the ground up with their owner's vision for creating welcoming hospitality spaces. Both properties also place guests within easy reach of the region's high-tech innovators, Stanford University, and local attractions. The area offers a wealth of museums, botanical gardens, historic sites, open space preserves, and more.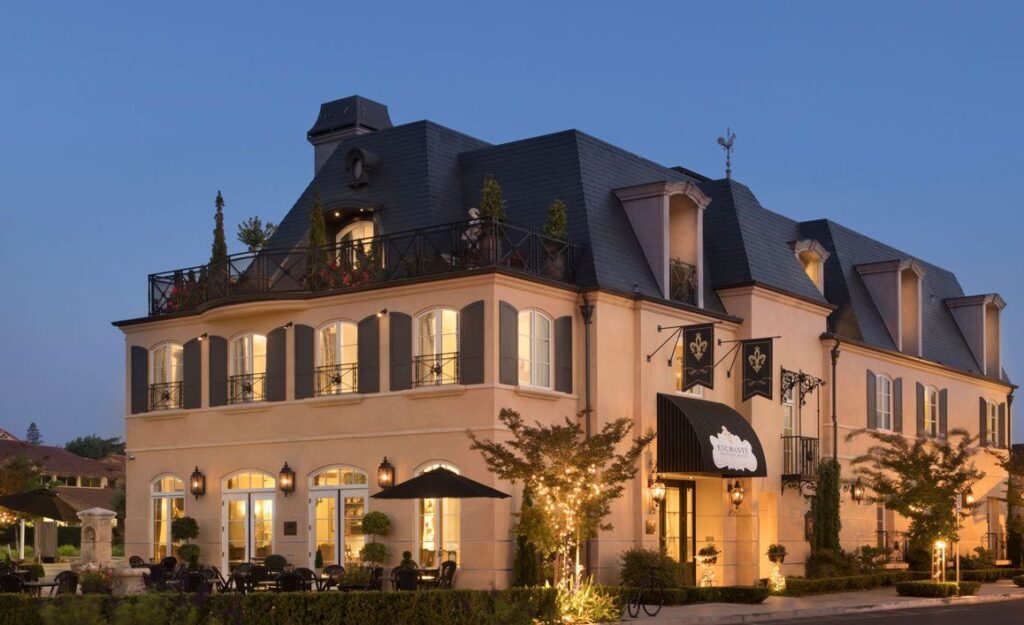 Enchanté Boutique Hotel
Standing like a welcome beacon at the entrance to downtown Los Altos, the French-chateau-inspired Enchanté Boutique Hotel offers a taste of Paris in the heart of Silicon Valley. With its limestone façade and mansard roof, the romantic, 19-room boutique hotel is unlike anything else on the San Francisco Peninsula. Every door at the hotel opens to old-world sophistication and refinement with authentic French antiques and art acquired by the owner, Abby Ahrens, over a lifetime of travels abroad.
After a long career as a realtor and developer in Los Altos, Abby built the hotel as a passion project to not only house her collection of art and antiques but to give back to the community. The hotel regularly hosts a myriad of events to benefit local organizations and charities.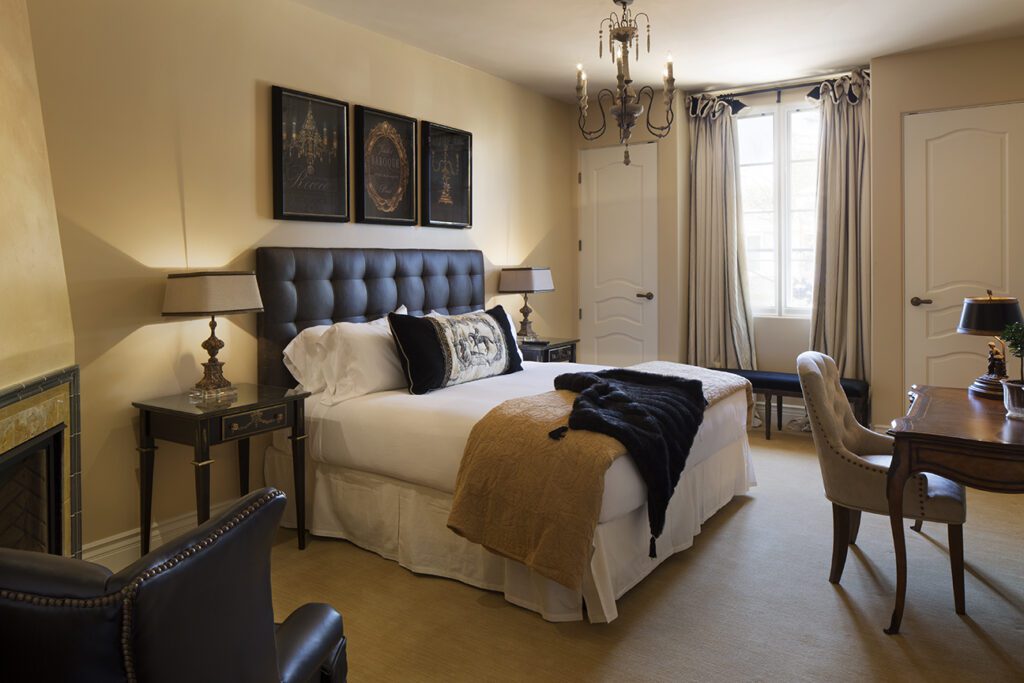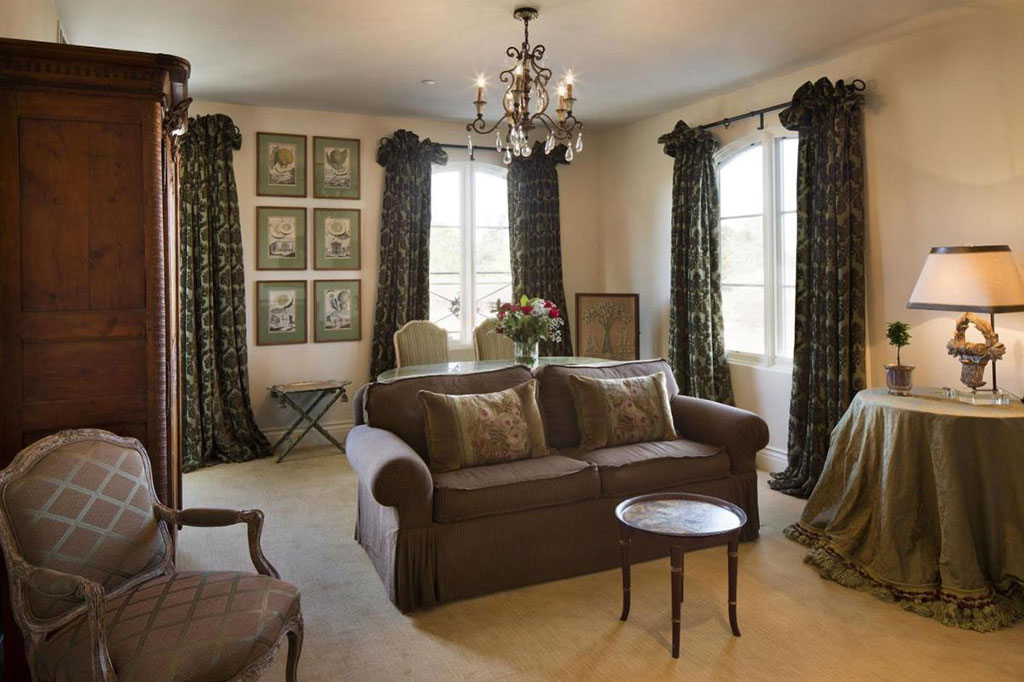 Each guest room at Enchanté is unique and carefully curated with furnishings and décor that provide subtle nods to famous French people and places. The rooms feel like a Parisian pied-à-terre with either private balconies or gas fireplaces. The luxurious Grand Suite offers sweeping views of downtown Los Altos, a formal living room with a fireplace, a separate bedroom with a king-size bed, and a pedestal soaking tub in the master bath. All the rooms boast Carrera marble bathrooms with oversized showers, monogrammed robes, and sheets like silk.
Enchanté also caters to four-legged guests with an array of pet-friendly rooms and amenities, a canine concierge, and a special Napawleon menu for outdoor dining with pets.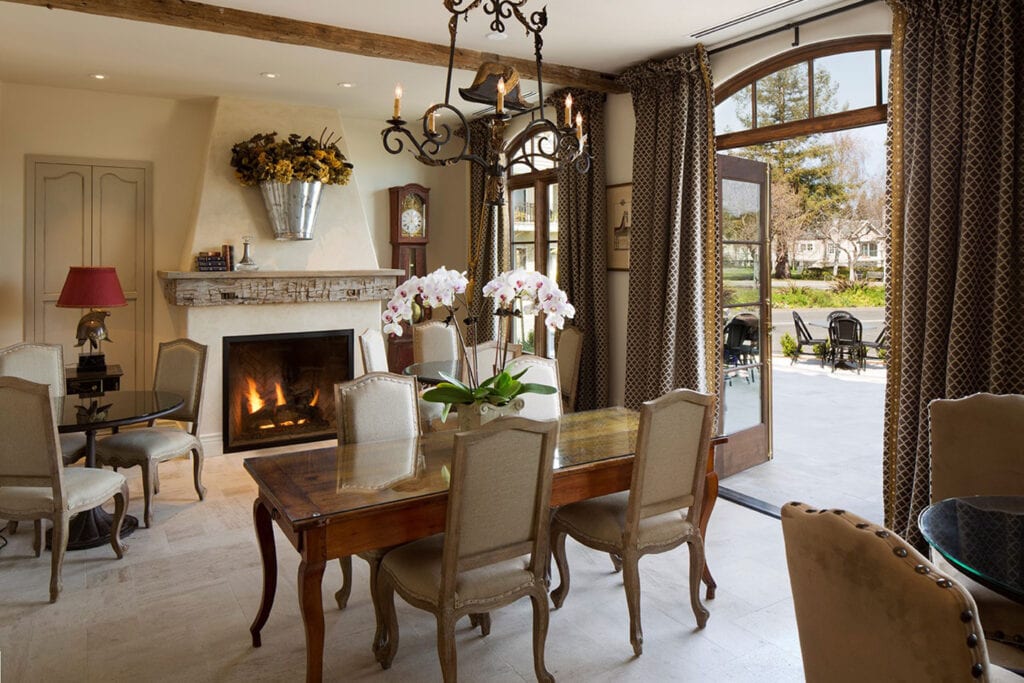 The hotel's enchanting restaurant, Campagne One Main Bistro bustles with locals and guests enjoying live music, fine wines, and beautifully crafted French American cuisine. The intimate restaurant and bar features 200-year-old timbers, a gas fireplace, and French doors that open to a Parisian-style patio with gas lighting. Guests of the hotel are treated to complimentary wine and cheese in the evenings and a continental breakfast each morning.
The hotel's location in downtown Los Altos places guests within steps of bustling cafes, upscale boutiques, an award-winning museum, and more.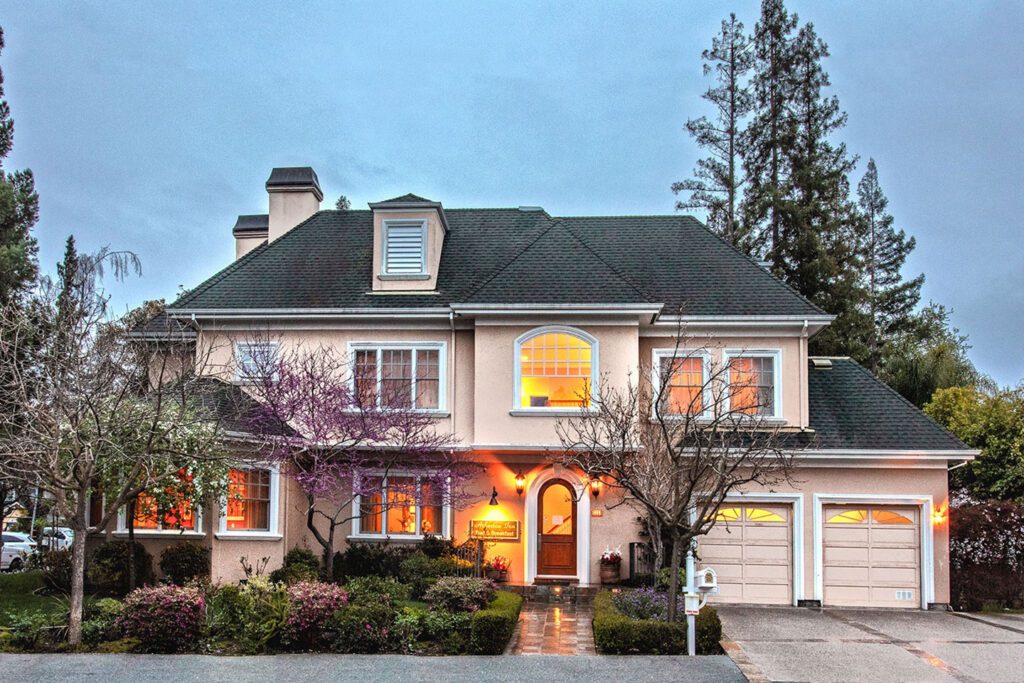 Atherton Inn
By contrast, the Atherton Inn is hidden away in a quiet residential suburb that happens to be the wealthiest zip code in the United States. Located midway between San Francisco and San Jose, the small town of Atherton is a tranquil enclave where the average annual income tops half a million dollars. With just 7,500 residents, it's home to a sizable percentage of tech moguls, athletes, and celebrities.
Aside from the discreet sign by the front door, the Atherton Inn looks like any of the other large private homes in the neighborhood. It's nestled on a leafy residential street far removed from the bustle of Silicon Valley but within a short drive of local attractions, tech companies, and Stanford University.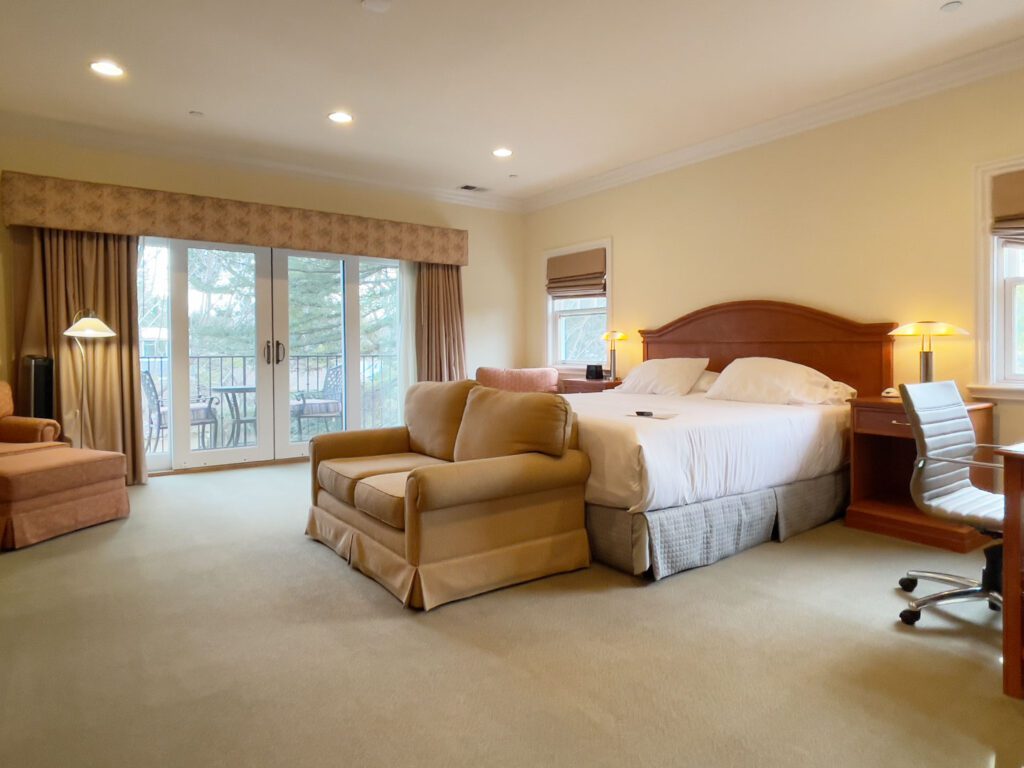 The 6,400-square-foot inn was built in early the 2000s and offers five spacious rooms, all with ensuite baths and a long list of creature comforts. Four of the rooms have fireplaces. Three overlook the inn's meticulously maintained gardens. All the guest rooms are located on the second floor and are accessible by elevator and the grand staircase. The inn features a comfortable living room with a large flat-screen television and multiple recliners, a 24-hour beverage bar with a variety of drinks (including bottled craft cocktails available for purchase), and a shady patio amid the gardens.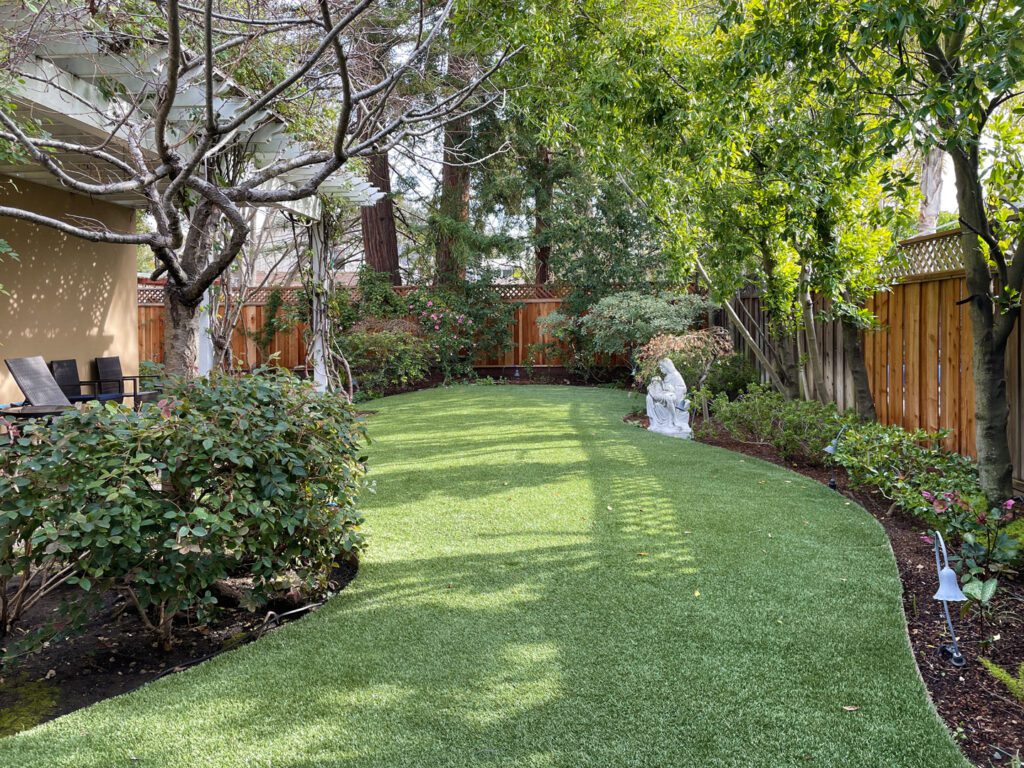 Owner and longtime resident Tricia Young opened the Atherton Inn in 2004 as an alternative to the region's cookie-cutter hotels. Prior to building the inn, she had previously established one of the first European-style B&B in Atherton. Inspired by B&B stays during her travels through Europe, she began renting rooms in her home as a hobby in 1982. Her innkeeping business grew from there.
Building the Atherton Inn from the ground up, she sought to offer the hospitality of a B&B with all the modern conveniences of a hotel. Today, her inn feels like a home away from home, attracting business travelers, visiting family, and parents of Stanford University students.