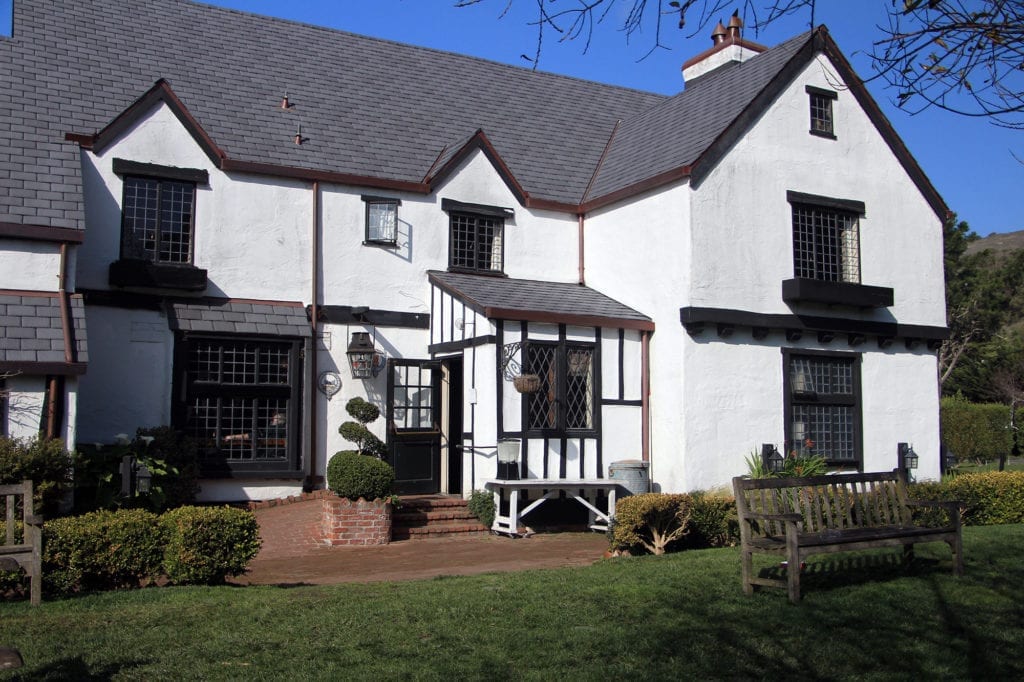 Convivial Inn Steeped in 16th-Century English Tradition at Muir Beach
If a bunch of 16th Century English sailors washed ashore at Northern California's Muir Beach and built an inn, it might very well look like The Pelican Inn. With whitewashed walls, rough-hewn timbers, leaded windows, and nary a straight line in sight, the Tudor-style country inn looks like the type of place Shakespeare might have thrown back a foamy pint and feasted on shepherd's pie and Yorkshire pudding. The inn was actually built far more recently (in 1979) by fourth-generation English innkeeper and San Francisco advertising maven, Charles Felix. Charles envisioned an homage to the bygone hostelry tradition of his native England with an entertaining dose of British culture, customs, and superstitions.
In each of the inn's seven "bed chambers" or guest rooms, a hagstone (a stone with a naturally-bored hole in its center) hangs above the bed to ward off witchcraft and diseases. Heavily-draped half-testers or canopies are suspended above each of the beds as was the custom in medieval England to safeguard against creatures falling through thatched roofs when it rained. The rooms are snug with low clearance doorways, as they were built for our smaller stature, 16th Century counterparts. The rooms are furnished with authentic English antiques, Persian rugs, cozy robes, and small, private baths with tiled showers and rain showerheads. The exposed wood beams within the rooms and throughout the inn are etched with graffiti that looks as though it's been there for 400 years.
All seven guest rooms are located up a narrow flight of stairs, just above the inn's lively bar and restaurant. Styled after a traditional British watering hole, the bar is backed with vintage wood panels and cupboards imported from Charles's grandfather's former hotel in London. The tiny bar is crammed with three-legged cricket tables and stools with a dart board in the back corner. Foamy brews, wine, sherries, and ports flow as easily as the laughter and raucous voices. The bar's back door leads to the snuggery, which is a hushed, private room for overnight guests with a fireplace, overstuffed chairs, books, and games.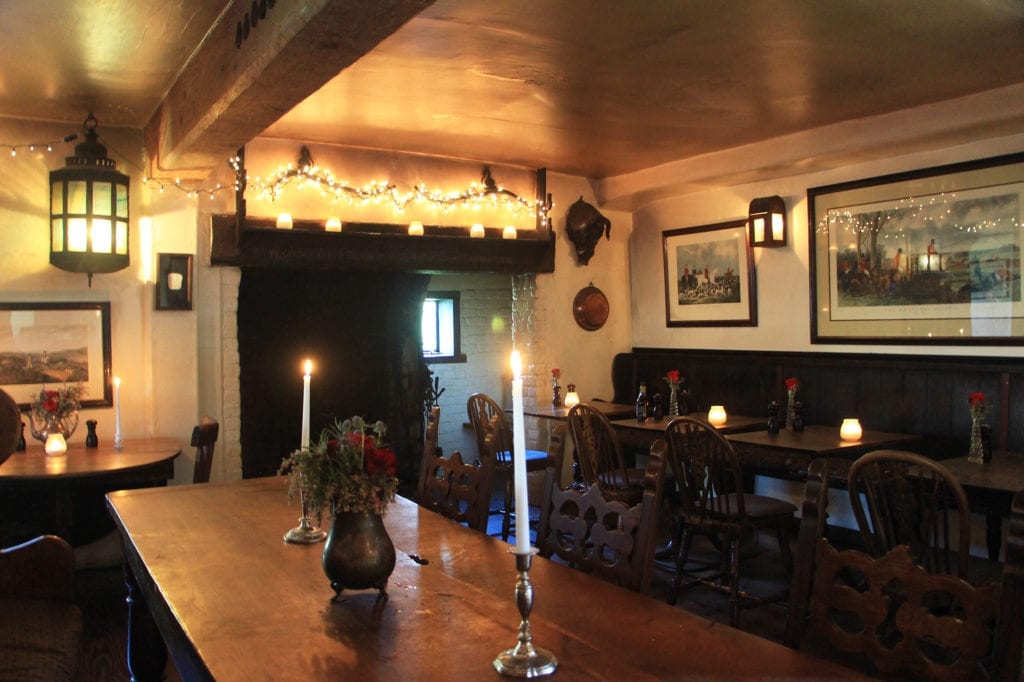 Opposite the bar, the inn's low-ceilinged restaurant offers a romantic ambiance lit by candlelight. It features a recessed inglenook fireplace with a hidden "priest hole," which has a trap door leading to a small escape room (a nod to the Catholic priest-hunting days of medieval England). The mantle above the fireplace reads, "Fear knocked at the door, faith answered, no one was there." The restaurant serves hearty, traditional British classics including bangers and mash, fish and chips, and Guinness beef stew.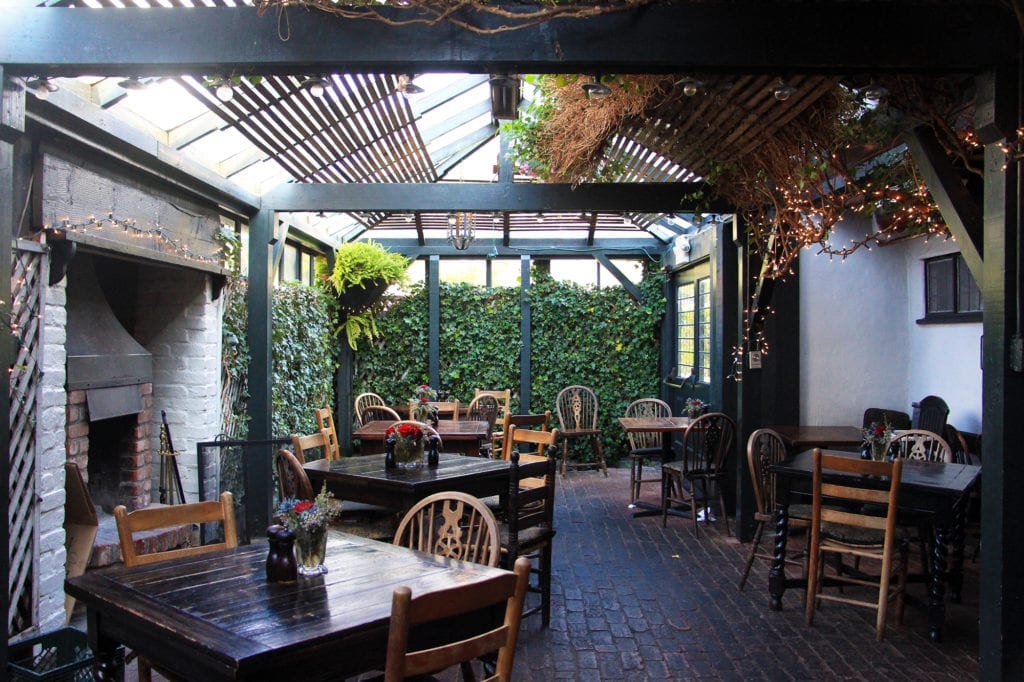 For overnight guests, a traditional English breakfast is served each morning in the covered garden patio. The breakfast features bacon and eggs, bangers, beans, and grilled tomatoes with toast.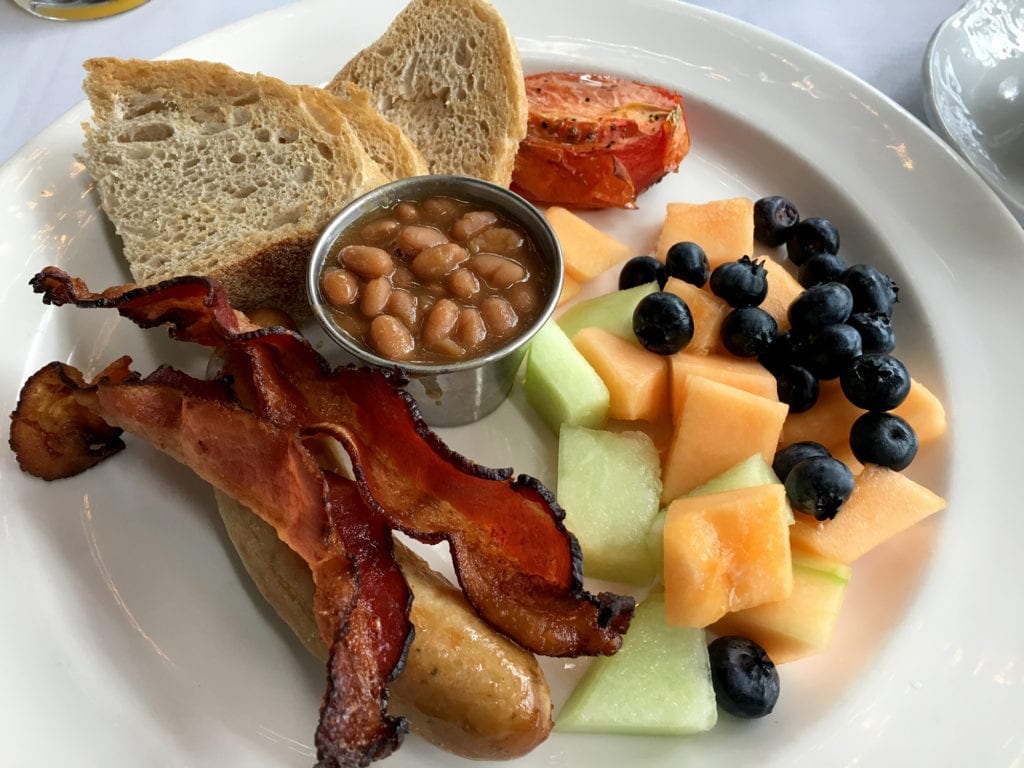 Just beyond the inn and its grassy lawn, a short walk down the road leads to the secluded, sandy cove at Muir Beach and a network of trails through Golden Gate National Recreation Area that connect the inn with Pirate's Cove and Tennessee Valley. Muir Woods is a short drive away.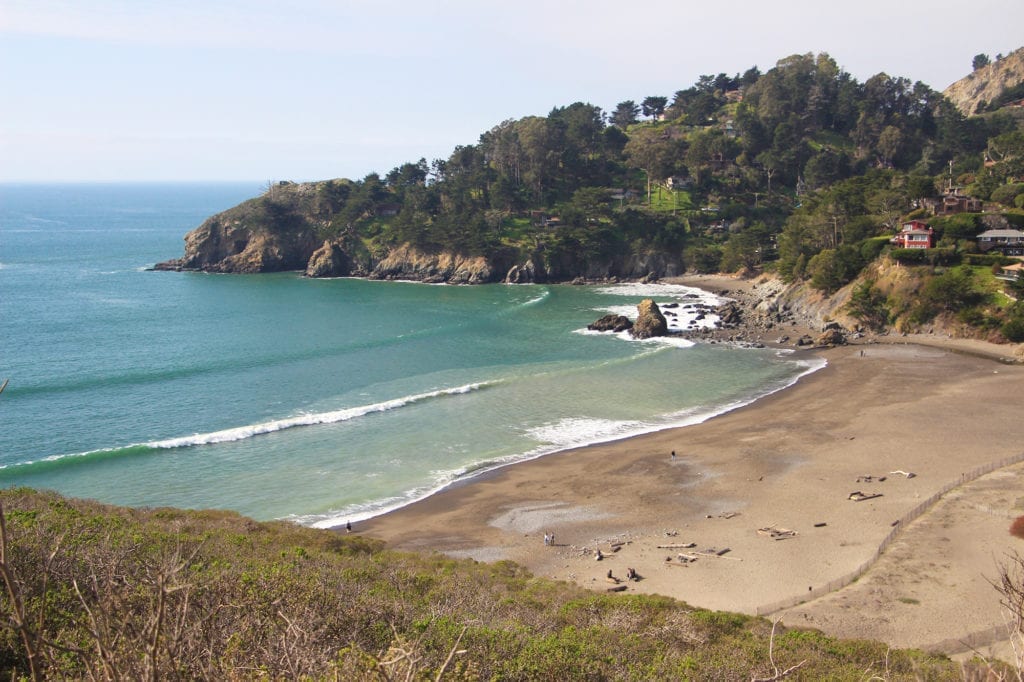 And in 1579, not far from the inn, Sir Francis Drake became the first English captain to make landfall in Northern California while circumnavigating the globe aboard his ship, The Pelican (which was later re-christened as the Golden Hind). Drake claimed the land just north of San Francisco Bay for Queen Elizabeth I and her followers, naming it Nova Albion (New England). Charles named the inn after Drake's sailing ship in honor of his historic landing and created a convivial refuge steeped in British tradition for locals, lovers, and seafaring wanderers.
The Pelican Inn
10 Pacific Way
Muir Beach, CA 94965
415-383-6000
www.pelicaninn.com