Tangy, Sweet Ginger Scallops with Artichoke Pesto Mashed Potatoes
Among the most unique bed and breakfast experiences I've had was a stay at East Brother Light Station, one of the last remaining lighthouses along the California coast. The memory of that trip has been coming back to me lately, in part because it stands as a metaphor for what we're all experiencing right now: reckoning with the past, learning to live a more isolated existence, and looking out onto the future in search of beacons of hope.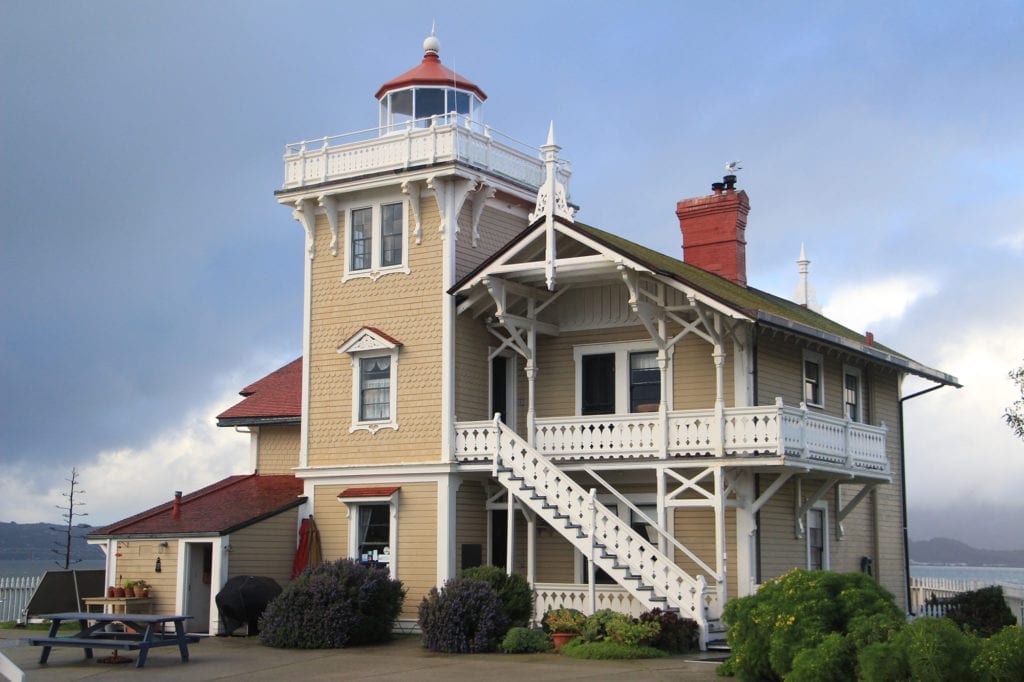 Though only 30 minutes from downtown San Francisco and a 10-minute boat ride from shore, the quaint Victorian lighthouse is a world away. Perched atop the larger of two rocky islands in the strait that separates San Francisco and San Pablo Bays, it's also the very definition of seclusion.
One of the highlights of staying at the lighthouse are the lavish multi-course dinners, which are artfully prepared with ingredients from their own garden and cultural influences from around the world. The evenings start with hors d'oeuvres and a glass of champagne while overlooking the bay. Afterwards, the innkeepers serve a stunning a four-course dinner paired with wine. Each dish is made from scratch and the menus are based seasonality, freshness, and availability.
The inn had shared recipes for some of its specialties on the CABBI website, so I decided I'd try one: ginger scallops with artichoke pesto mashed potatoes. It would have been impossible to re-create the experience of crossing the choppy waters in a motorboat as a storm approached or of climbing a 12-foot ladder at the wharf and turning around to views of the San Francisco skyline and Mount Tamalpais. But that's what's so great about memorable culinary experiences: they can often be re-conjured in our own kitchens.
At first, I was skeptical about the combination of ingredients. The marinade for the scallops mixed bold, unmistakable flavors like coriander, ginger, and chipotle with fresh tomatoes and even ketchup. But with the fortune of hindsight, I now know those bold flavors play together quite nicely, providing a tangy sweetness against an otherwise neutral canvas of scallops and mashed potatoes. The ingredients blended like a well-composed symphony, subtly chiming in one after the other, each one right on cue and in perfect pitch. East Brother Light Station calls the dish "an elegant entree with comfort-food appeal."
Ginger Scallops with Artichoke Pesto Mashed Potatoes
Courtesy of East Brother Light Station
Makes 4 Servings
Ingredients
For the Marinade:
4 tablespoons Worcester sauce
1 fresh tomato, cubed
1 teaspoon chopped fresh ginger
2 tablespoons ketchup
4 tablespoons olive oil
coriander seeds, to taste
ground chipotle, to taste
salt and pepper, to taste
Additional Ingredients:
16 medium scallops
1 tablespoon artichoke pesto (available in the gourmet section of the grocery store)
4 potatoes, boiled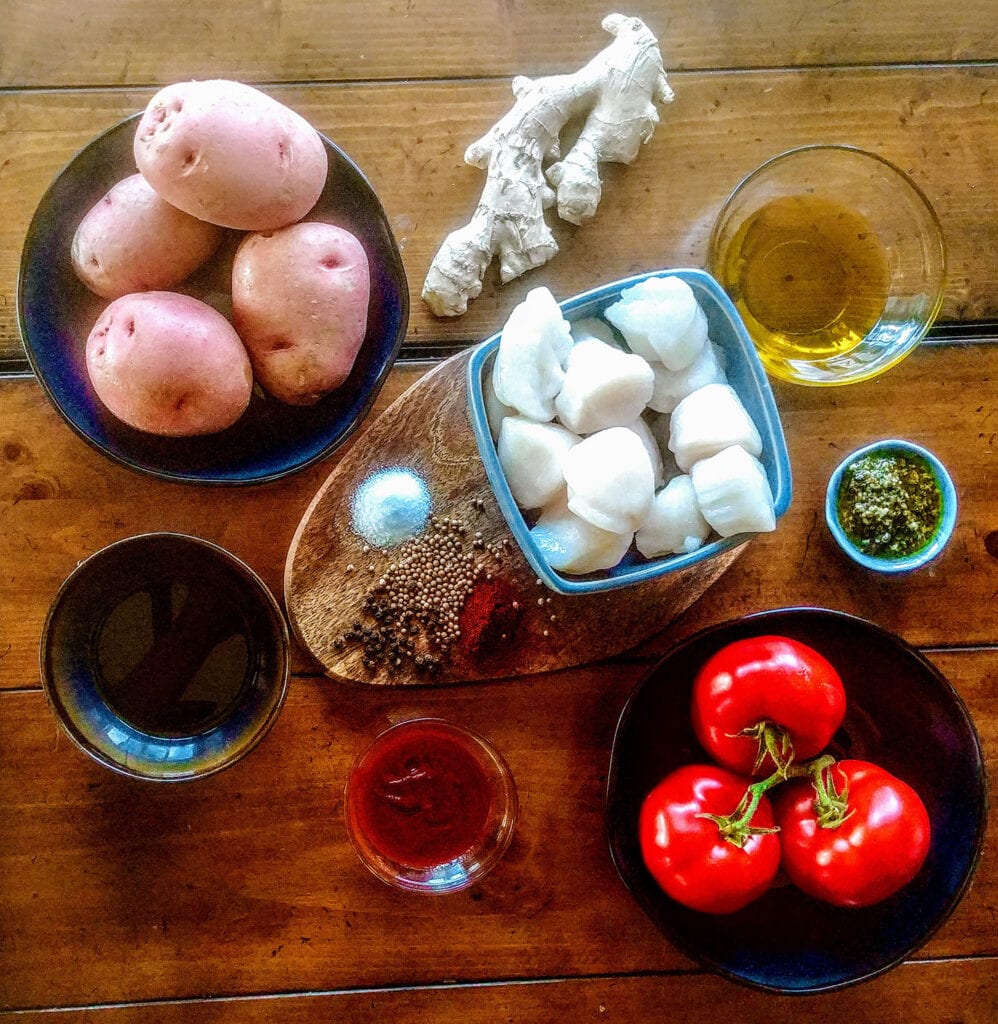 Directions
Combine marinade ingredients and place in a zip-top bag with the scallops. Marinate for about two hours, refrigerated.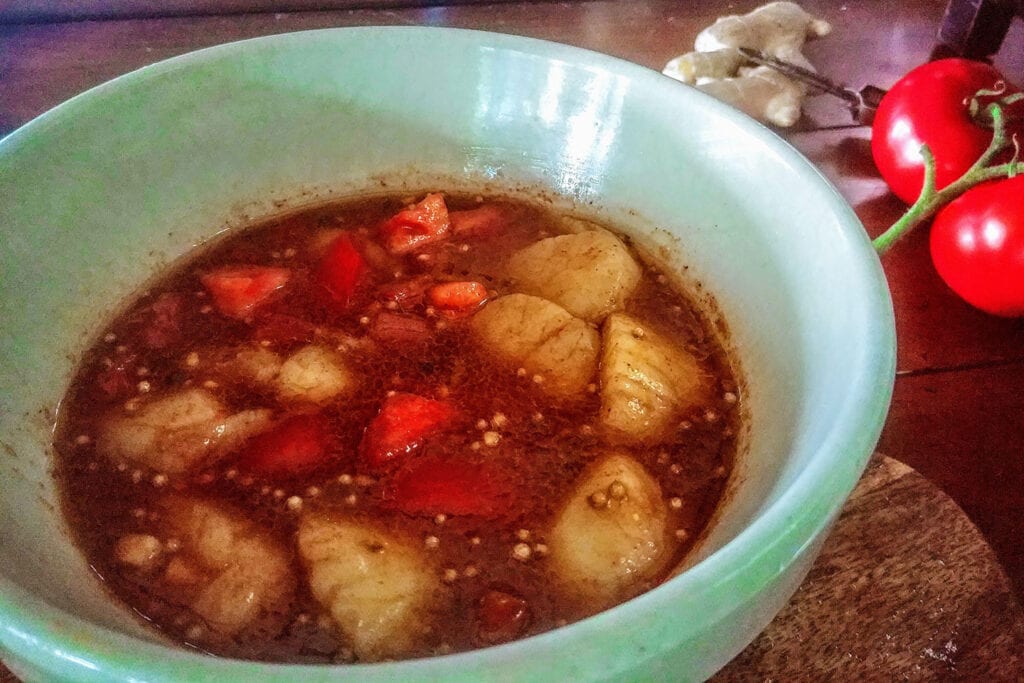 Once scallops have marinated, sear them in a skillet on medium-high heat for three to four minutes on each side.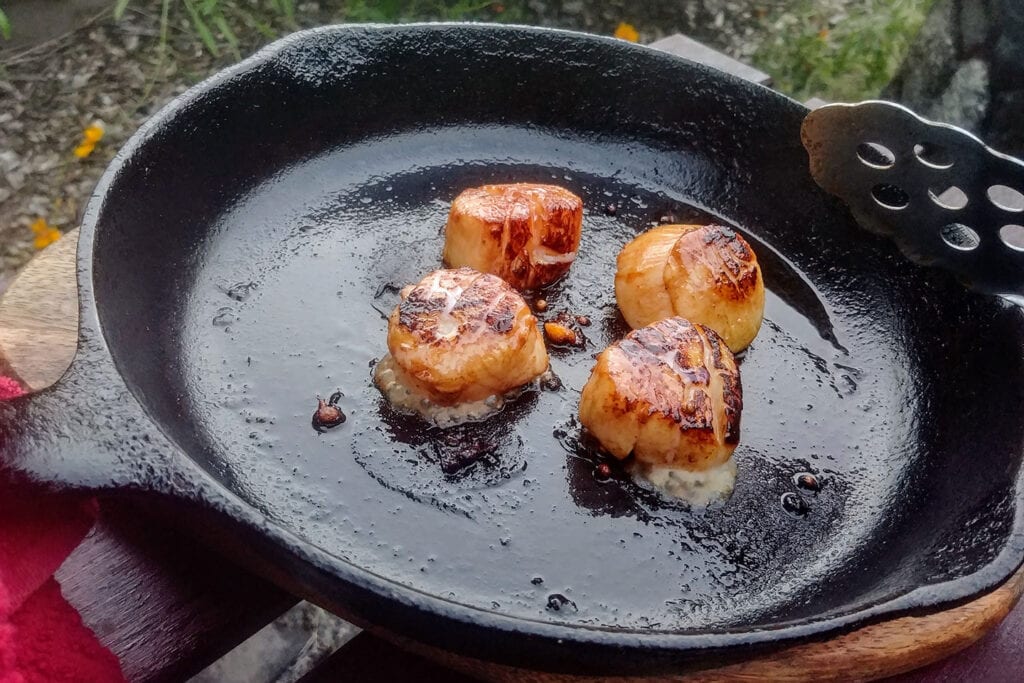 Mash the cooked potatoes with the artichoke pesto.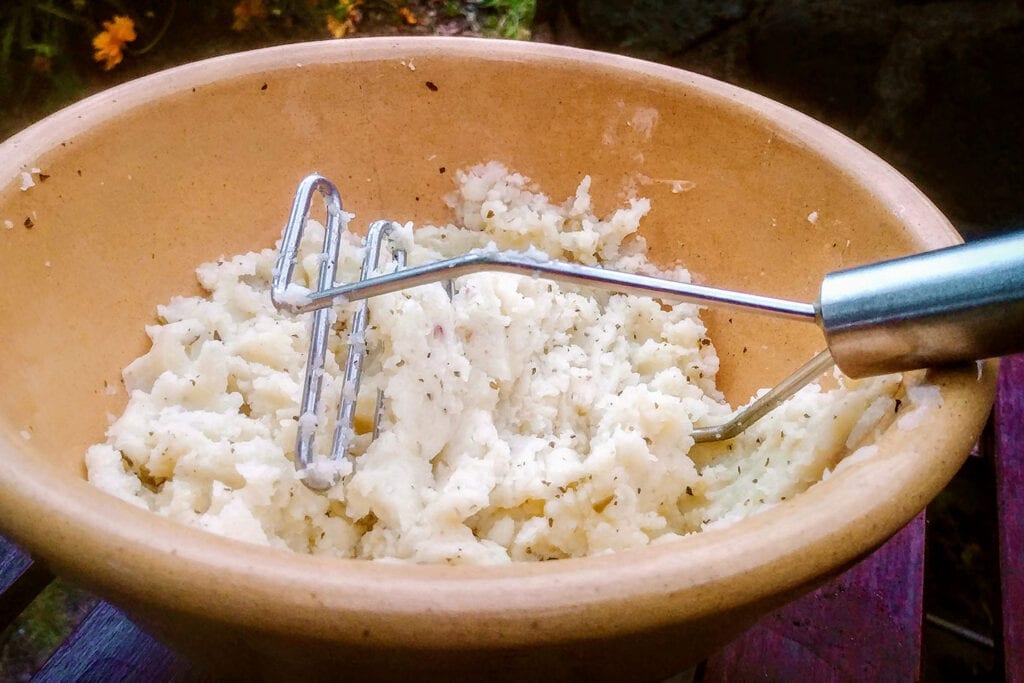 Place four scallops on each plate with two small scoops of mashed potato. Garnish with any pan juices from the scallops and a sprinkle of ground chipotle powder.