Savor Santa Barbara's Coastal Paradise This Fall
Even after autumn has arrived everywhere else, Santa Barbara is still basking in the sunshine. With its mild Mediterranean climate, this seaside paradise enjoys a sort of secret summer that extends well into fall. You'll find all the same summertime fun with sunny skies and 70-degree days without the summer crowds. Fall in Santa Barbara is the perfect time to soak up time on the water, discover new wines, score a hard-to-get restaurant reservation, or stroll the beach to catch a glorious sunset.
Santa Barbara's Waterfront District
At the western end of Santa Barbara's waterfront, Leadbetter Beach is a favorite among locals and visitors alike. Paddle out into the surf, join a beachfront yoga class, or kick back on the sand. The beach is adjacent to the Santa Barbara Harbor, where you can set off on a whale-watching tour or a sunset cruise. It's also the site of the annual Santa Barbara Harbor & Seafood Festival in October.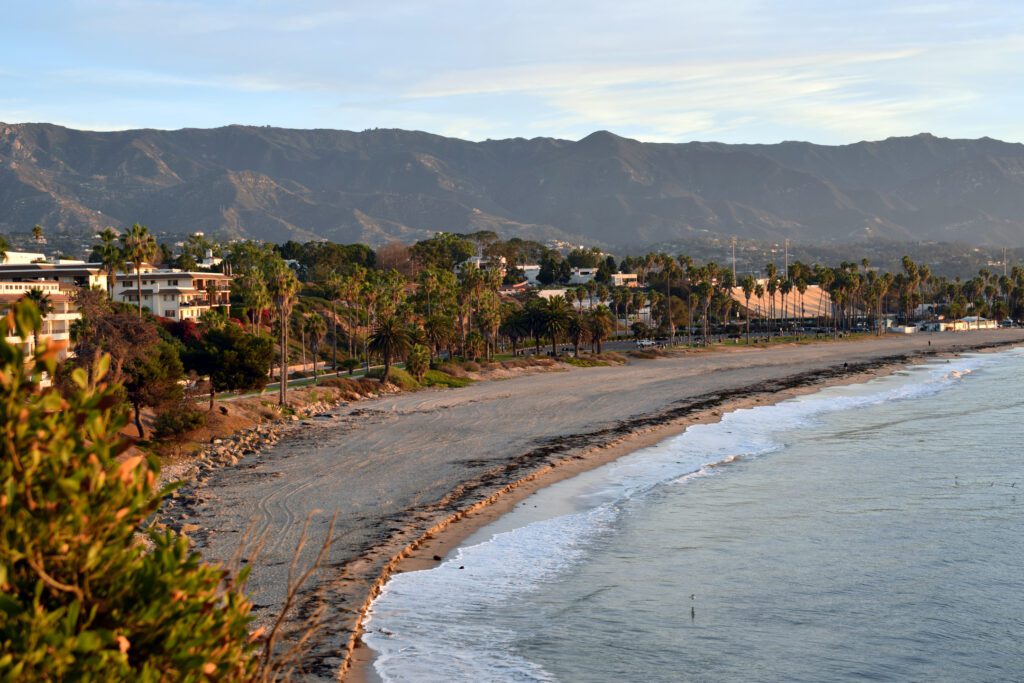 On November 5, the Santa Barbara Half Marathon will draw runners to the starting line on the waterfront, with part of the course stretching along the iconic palm-lined Cabrillo Blvd. In addition to the half marathon, the event also hosts a 5K and a kids' fun run.
Nestled between the harbor and Stearns Wharf, West Beach is a popular spot for kayaking and stand-up paddleboarding. Just next door, the 151-year-old Stearns Wharf is California's oldest working wharf. It's the perfect destination to enjoy local seafood paired with coastal views. Lined with Santa Barbara's iconic palm trees, the 4.5-mile Cabrillo Bike Path connects West Beach with its sister beach, East Beach. This long, beautiful stretch of sand extends east of Stearns Wharf and features several beach volleyball courts.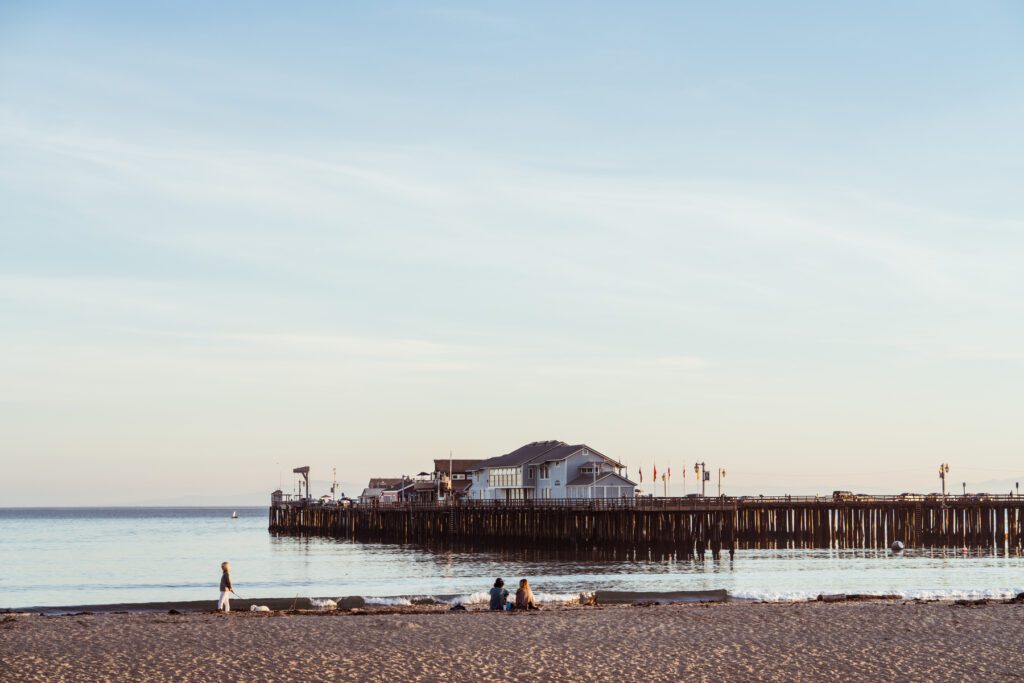 East Beach is just a stone's throw from the Santa Barbara Zoo. The lush zoo is home to penguins, gorillas, native California condors, and giraffes that you can feed by hand. The zoo's much anticipated ZooLights returns on November 15.
The Funk Zone
Within walking distance of Santa Barbara's waterfront, the Funk Zone is a former warehouse district transformed into a vibrant destination. The 13-block district east of State Street is filled with colorful murals, art galleries, unique shops, wine-tasting rooms, breweries, and some of the best restaurants in the city.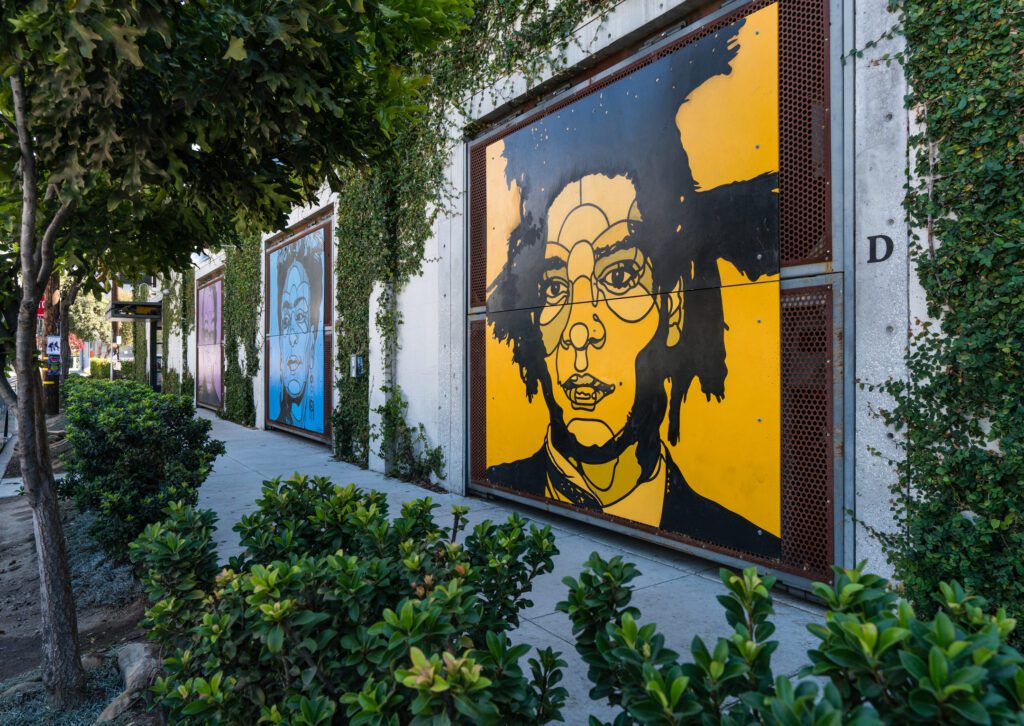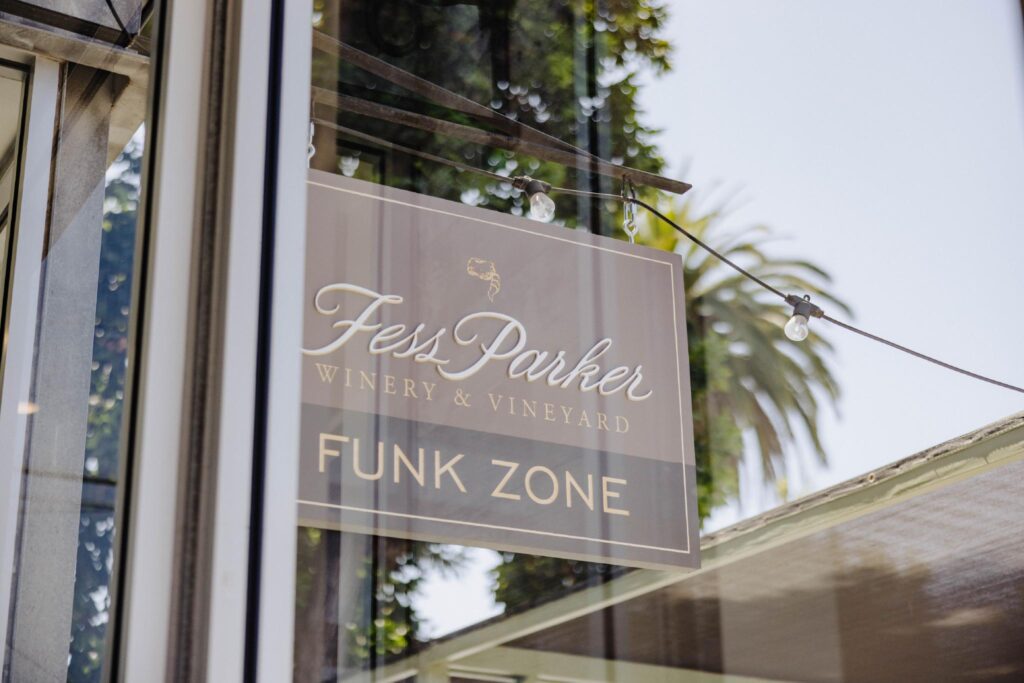 With a dozen or so tasting rooms nestled in the Funk Zone, wine enthusiasts can sample the region's spectacular wines all within a compact, highly walkable neighborhood. New tasting room openings in the last couple of years include the Fess Parker Funk Zone, Pali Wine Co., and La Lieff Wines featuring wines hand-crafted by women winemakers. The oldest winery in Santa Barbara County, Santa Barbara Winery, also moved to a new tasting room location in the Funk Zone in late 2021. Funk Zone tasting rooms comprise the largest concentration of wineries on Santa Barbara's Urban Wine Trail.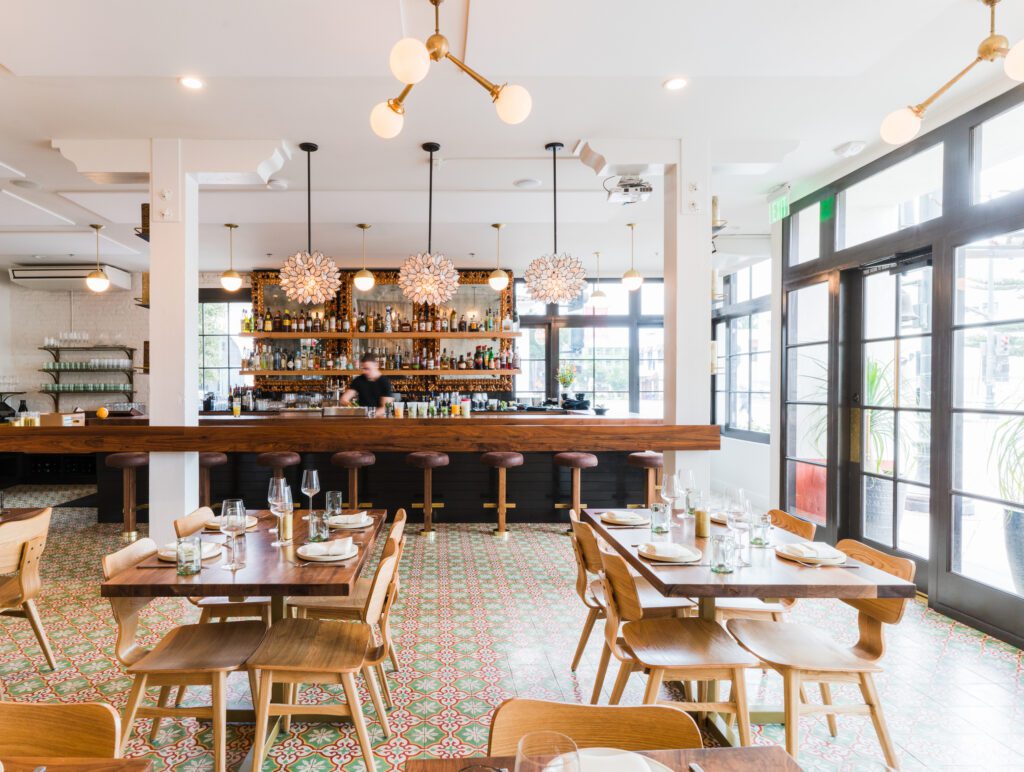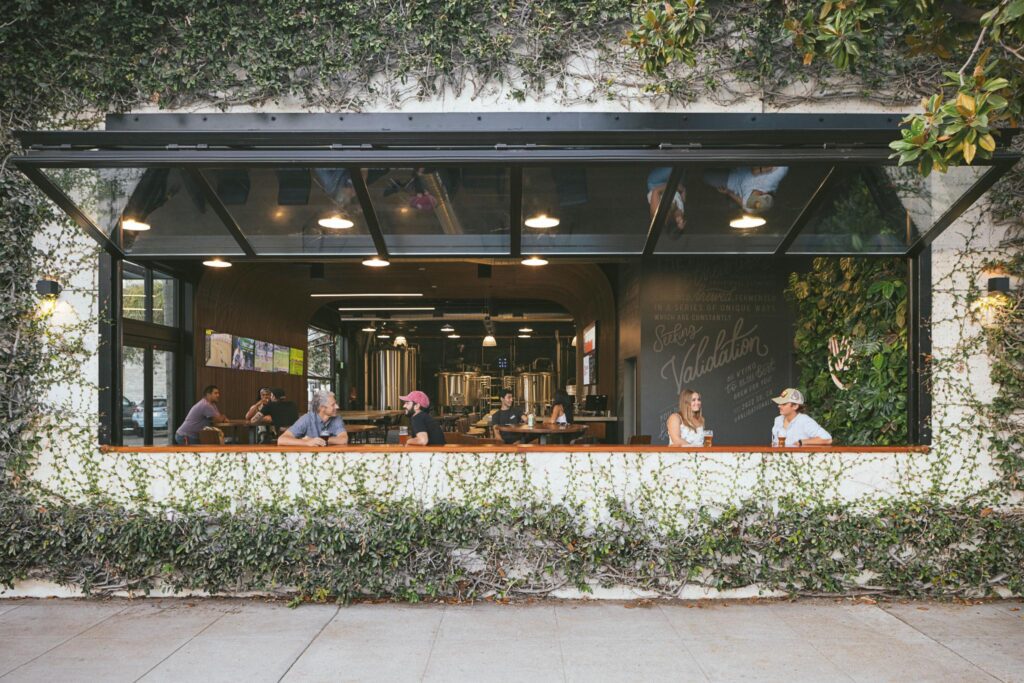 To enjoy bites between sips, the Funk Zone delivers a myriad of dining options. Lucky Penny serves up artisanal wood-fired pizzas and garden-fresh salads. The Lark and Loquita are prime dinner destinations, serving seasonal Californian cuisine and Spanish tapas, respectively. Newcomers to the Funk Zone dining scene include an outpost of the "retro-swanky" steakhouse Rare Society, and We Want The Funk, which features local oysters, fresh salads, and wood-fired flatbreads. A brand-new brewery and taproom, Validation Ale, just opened in late July.
Where to Stay Near the Beach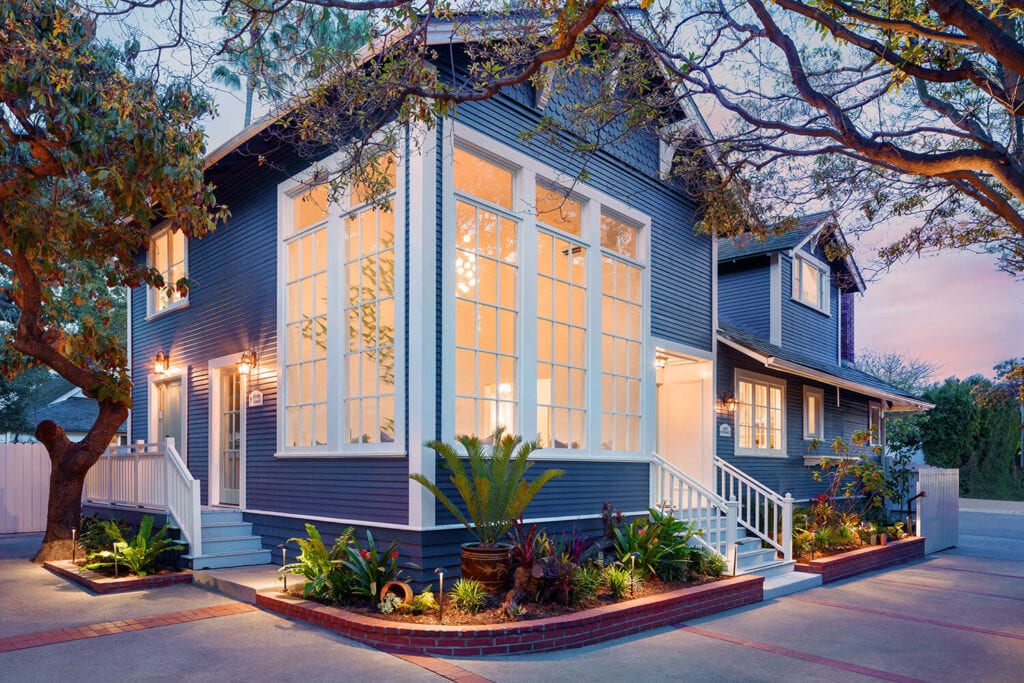 Hideaway Santa Barbara
The newly revamped Hideaway Santa Barbara sets a luxurious new standard in coastal-inspired design. The intimate boutique hotel features airy, light-filled spaces, a soothing palette, and meticulously curated furnishings. Guests enjoy local wine at happy hour and an elevated breakfast menu.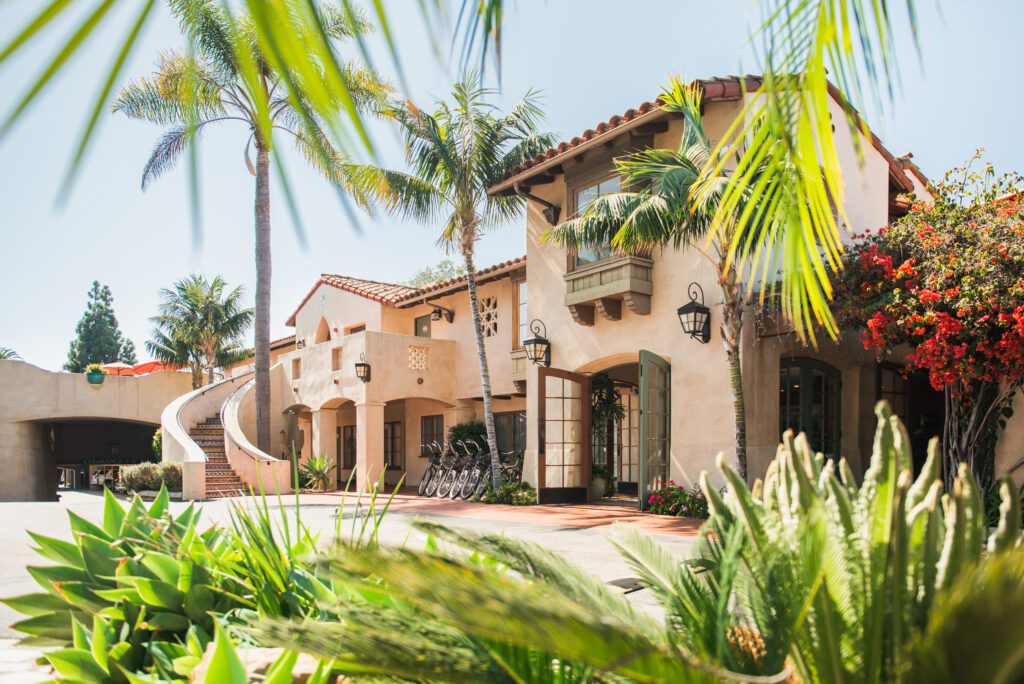 Brisas del Mar, Inn at the Beach
Just blocks from West Beach and the harbor, Brisas Del Mar, Inn at the Beach is a romantic, Mediterranean-inspired hotel imbued with Santa Barbara's coastal charms. Relax by the pool and enjoy genuine local hospitality with champagne on arrival and complimentary breakfasts.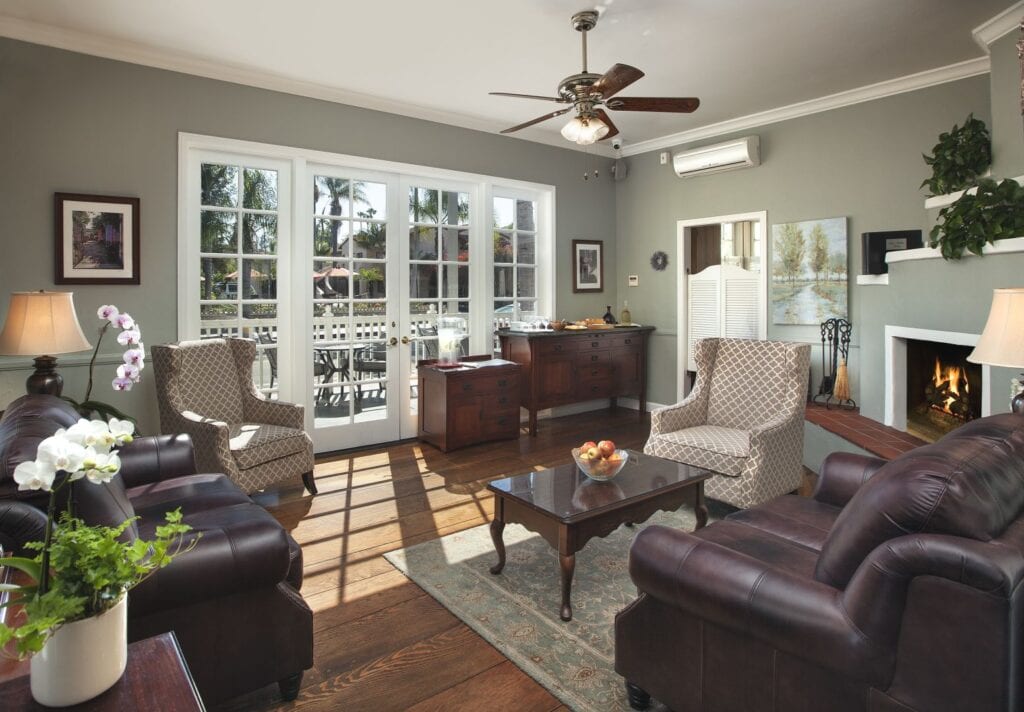 Lavender Inn by the Sea
Relax amid the soothing scent of lavender at this cozy seaside retreat. Just two blocks from the beach and the harbor, Lavender Inn By The Sea offers a tiled swimming pool, lavender-scented bath amenities, complimentary breakfasts, and a welcome bottle of Champagne.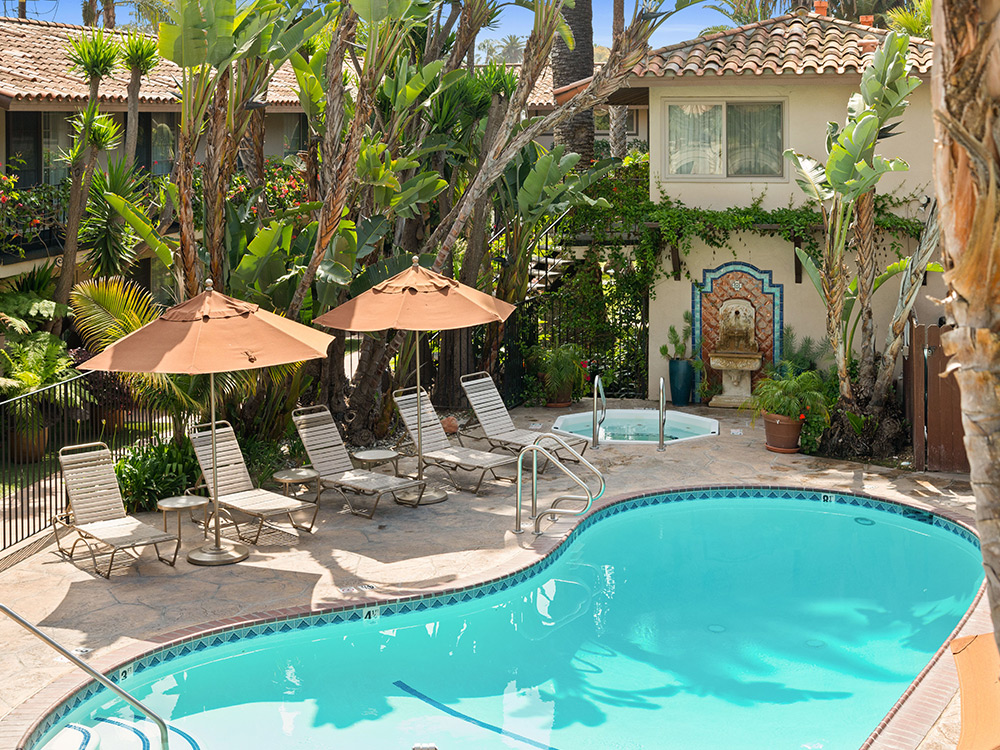 Inn by the Harbor
Inn by the Harbor offers affordable luxury and Spanish Colonial-inspired charm just blocks from the beach. Surrounded by lush gardens, the inn features updated rooms with an outdoor pool and hot tub, complimentary wine hour, and a continental breakfast served each day.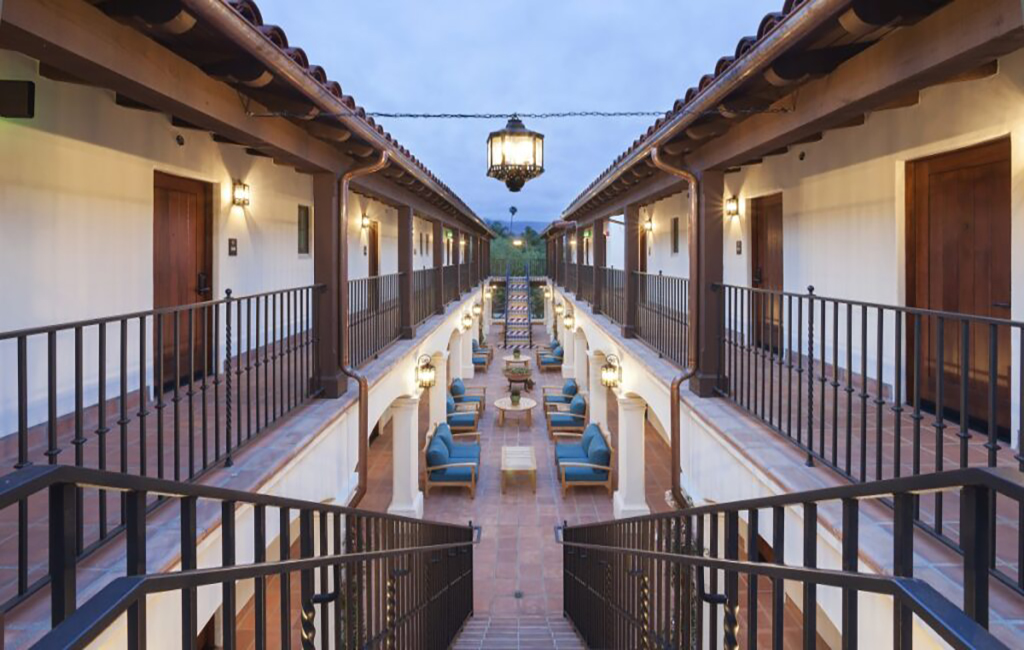 La Playa Inn
With Spanish Colonial-inspired architecture and an inviting courtyard, La Playa Inn captures the essence of Santa Barbara. Located just two blocks from the beach and the harbor, the hotel offers comfortable guest rooms with a complimentary continental breakfast served daily.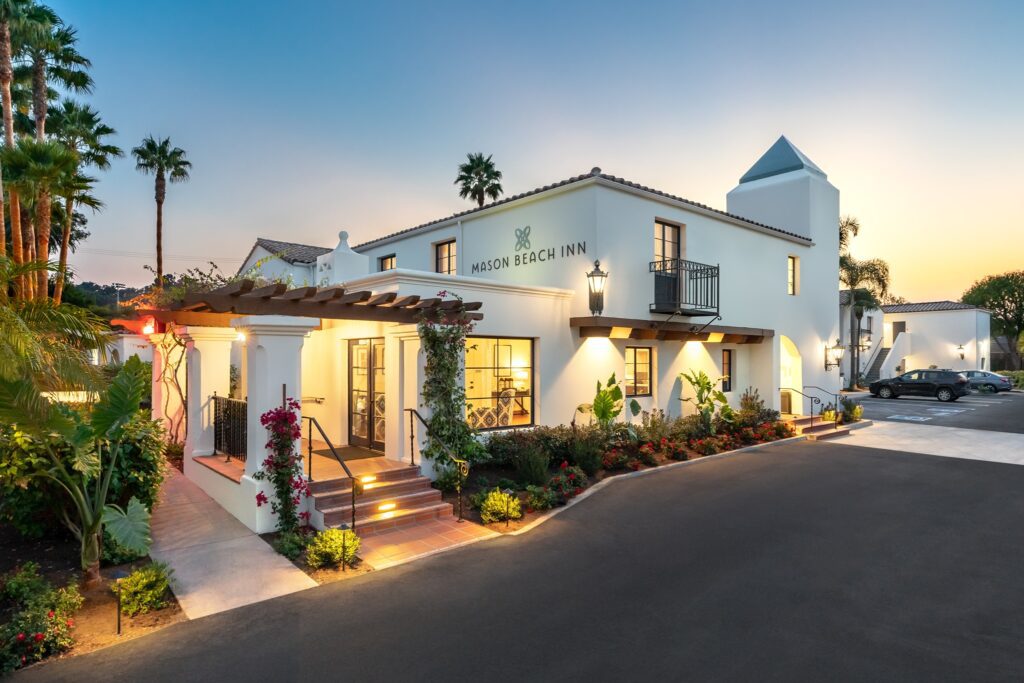 Mason Beach Inn
Mason Beach Inn was built in classic Spanish-colonial style, but the hotel's revamped interiors offer a lively spin on modern coastal décor. Just steps from the beach and the harbor, the hotel features a heated pool and hot tub, bike rentals, and equipment rentals for relaxing on the sand.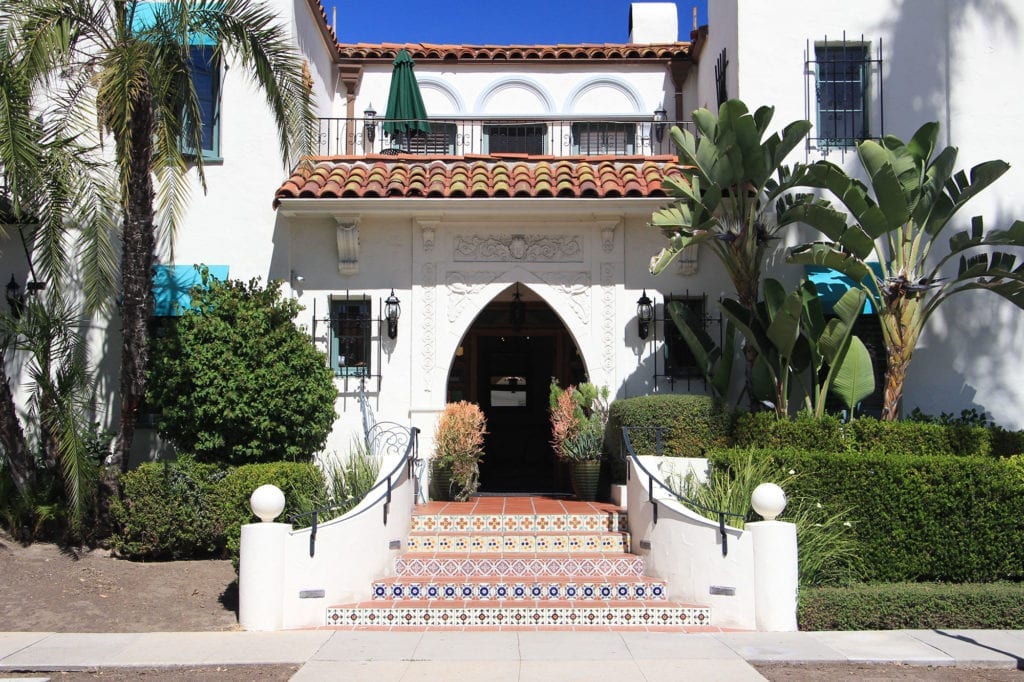 The Eagle Inn
An enchanting retreat near West Beach, The Eagle Inn is a classic example of Santa Barbara's Spanish-Colonial architecture. Guest rooms feature furnishings made by artisans in Mexico and a collection of free-standing casitas for the ultimate in seclusion.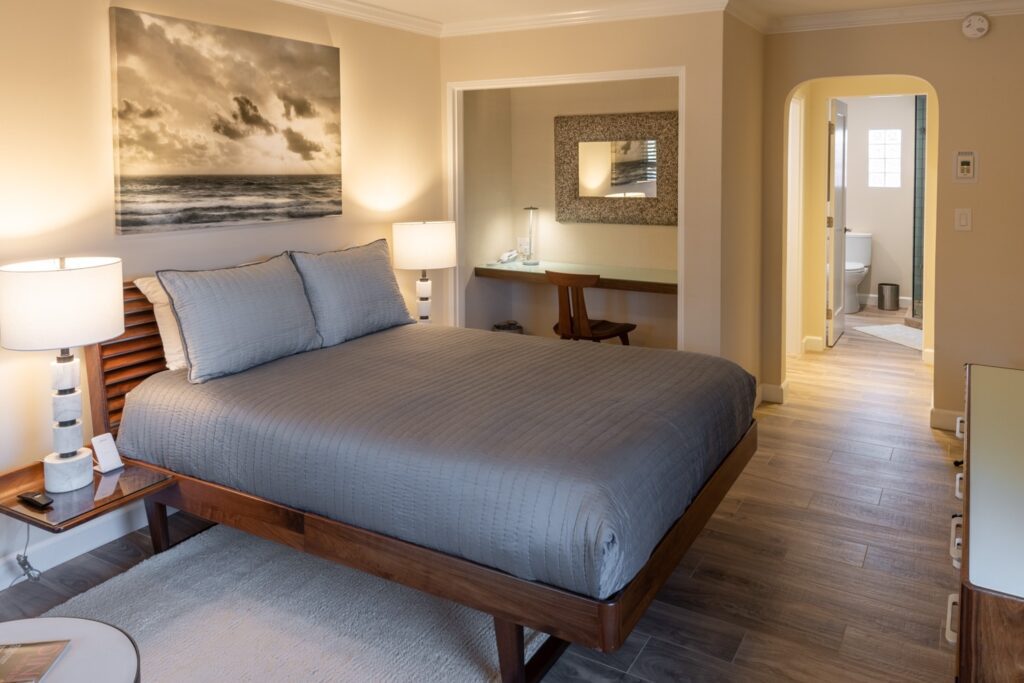 Harbor House Inn
Just two blocks from West Beach, Harbor House Inn is an unexpectedly cool find. Family-owned and operated, the inn is housed in a completely revamped motor lodge. The well-designed guest rooms and studios offer high-end furnishings and thoughtful amenities.
Casa Del Mar Inn
The Spanish-Colonial style Casa Del Mar Inn is a quiet, intimate retreat just a block from West Beach. The inn features lush gardens and a relaxing courtyard with a fire pit. All the guest rooms are pet-friendly and range from spacious suites with kitchens to charming hideaways for two.
Hotel Milo Santa Barbara
Located directly across the street from West Beach, Hotel Milo is an oasis of relaxed outdoor living. You'll find swimming pools with poolside cabanas, inviting courtyards with firepits, and comfortable guest rooms with ocean-inspired décor.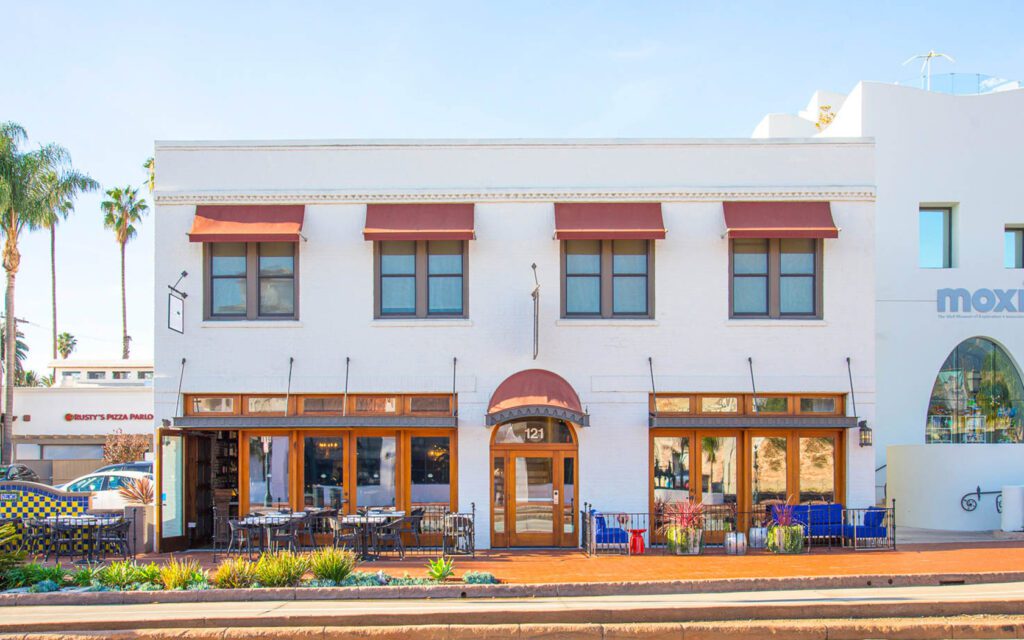 Riviera Beach House
In the heart of the Funk Zone, Riviera Beach House offers stylish Euro-sized micro guest rooms. All are eco-friendly and appointed with plenty of thoughtful amenities and contemporary artistic sensibility to spare. Enjoy on-site dining and room service from Santo Mezcal.
Hotel Californian
Redefining luxury in Santa Barbara, the Hotel Californian is a magnet for the Hollywood elite, international visitors, and locals alike. The hotel features dazzling spaces from celebrity designer Martyn Lawrence Bullard and is located just steps from the beach and the Funk Zone.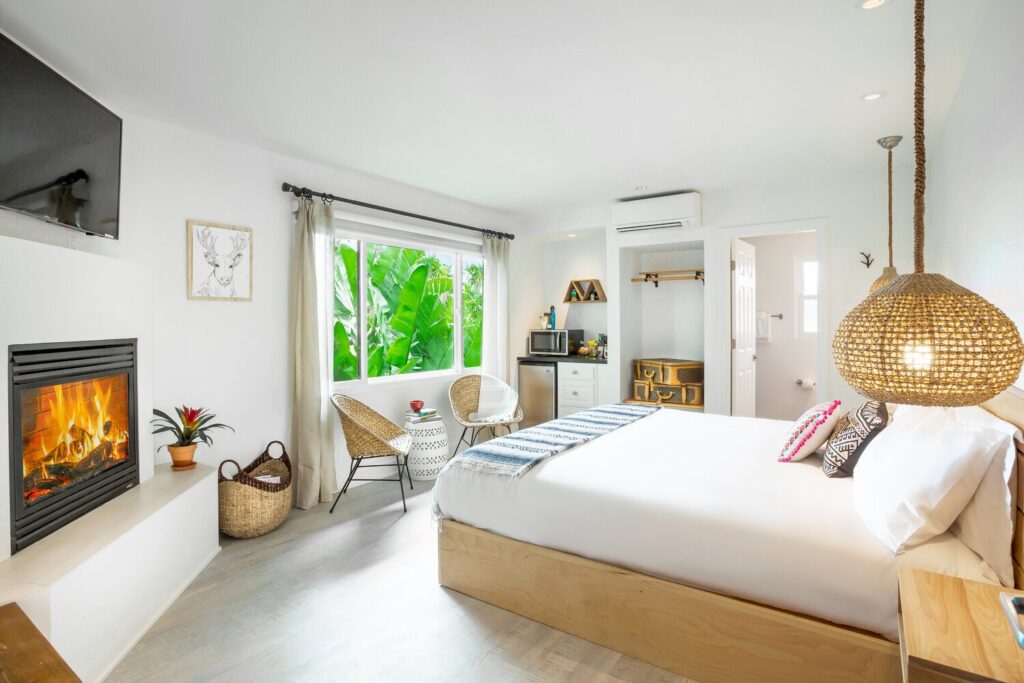 Blue Sands Inn
Close to East Beach, the Funk Zone, and the zoo, Blue Sands Inn is dedicated to supporting and showcasing the work of local artists and artisans. The rooms feature custom-made furnishings, countertops made from local hand-milled wood, and rotating art from new artists each month.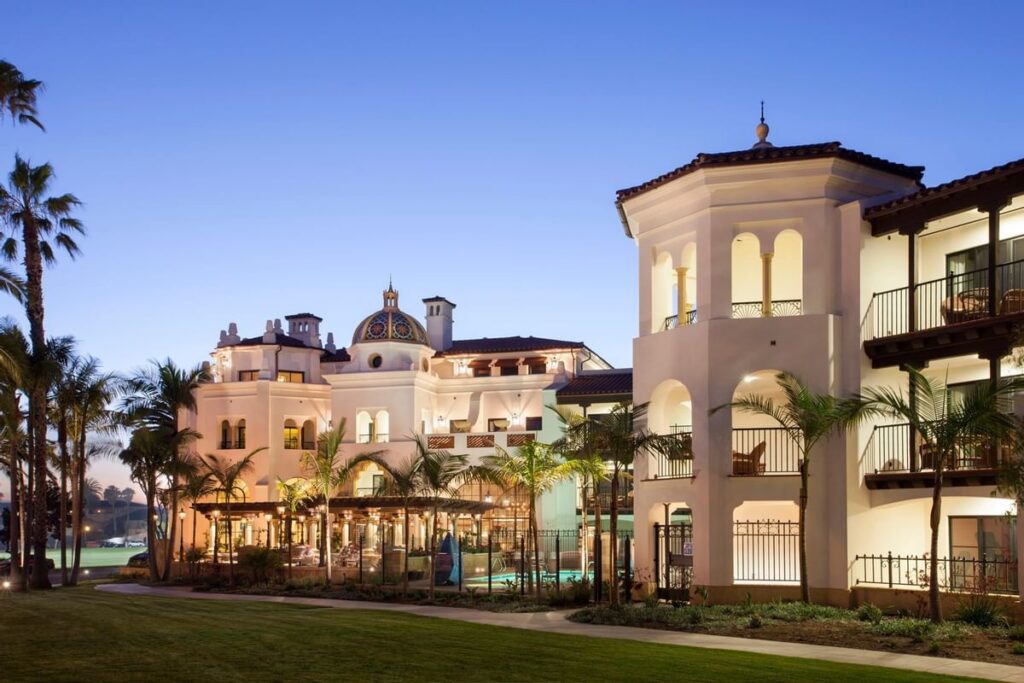 Santa Barbara Inn
The Santa Barbara Inn elevates Santa Barbara's classic Spanish-Colonial style with an elegant coastal flair. Located directly across from East Beach, the hotel offers luxurious guest rooms with stunning ocean views, an outdoor pool and terrace, and an oceanfront restaurant.