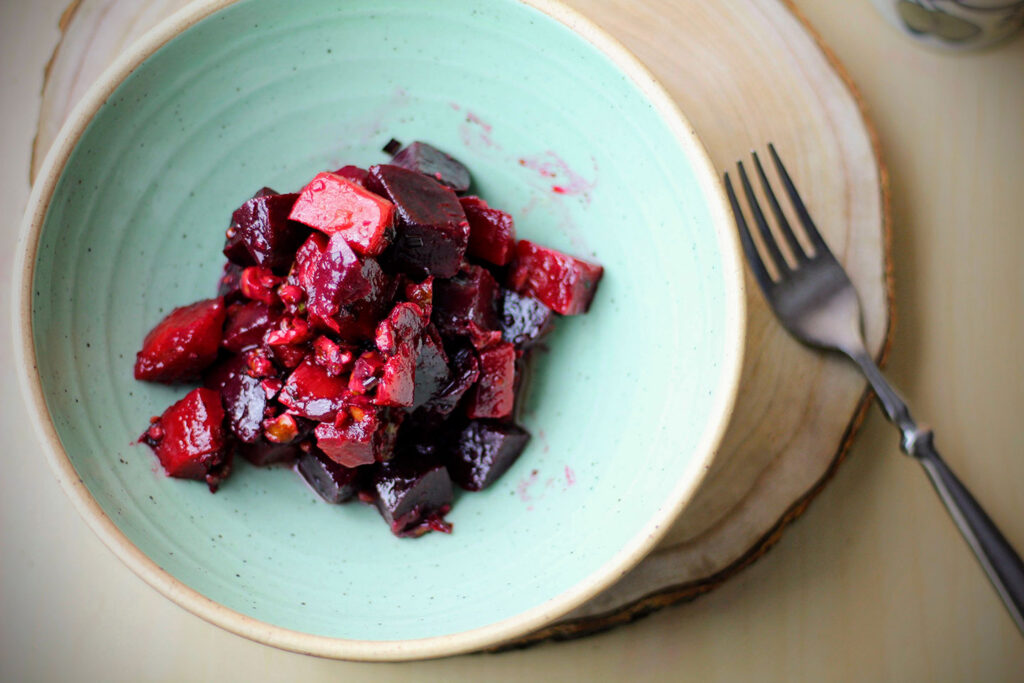 Rainbow Beet Salad from the Brewery Gulch Inn
From its perch atop a windswept bluff-top overlooking the rugged Mendocino coast, Brewery Gulch Inn reigns as an eco-friendly monument to contemporary Arts and Crafts style. With an enormous great room that opens out to a deck overlooking Smuggler's Cove, ocean views from almost every guest room, and overstuffed Stickley-style furniture, the inn has earned a storied reputation among travelers. But that's not the only reason prestigious publications like Travel + Leisure, Conde Nast, and USA Today have consistently ranked Brewery Gulch among the top resorts, hotels, and small inns across the globe.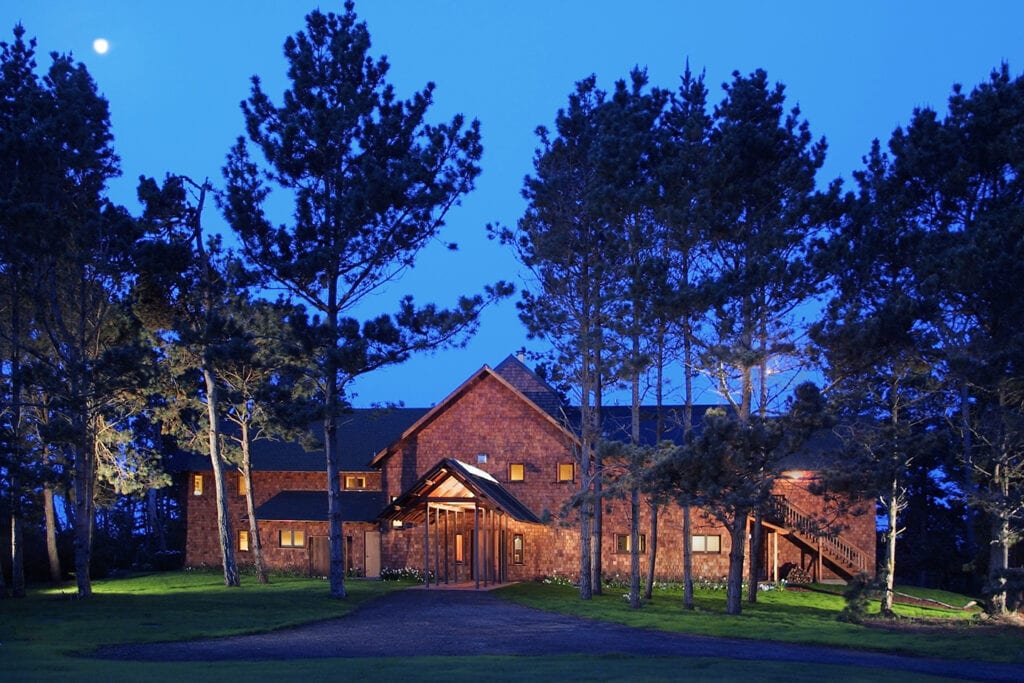 Equally iconic is the Brewery Gulch Inn's cuisine. With a focus on natural and organic ingredients, the inn's culinary offerings are drawn primarily from local farmers and purveyors. That includes free-range poultry and livestock, fresh-caught fish, and mushrooms foraged from the surrounding forests. In fact, many of the seasonal fruits and vegetables featured in the inn's acclaimed breakfast and appetizer selections come from its own heritage garden plot at nearby Ferrington Vineyards.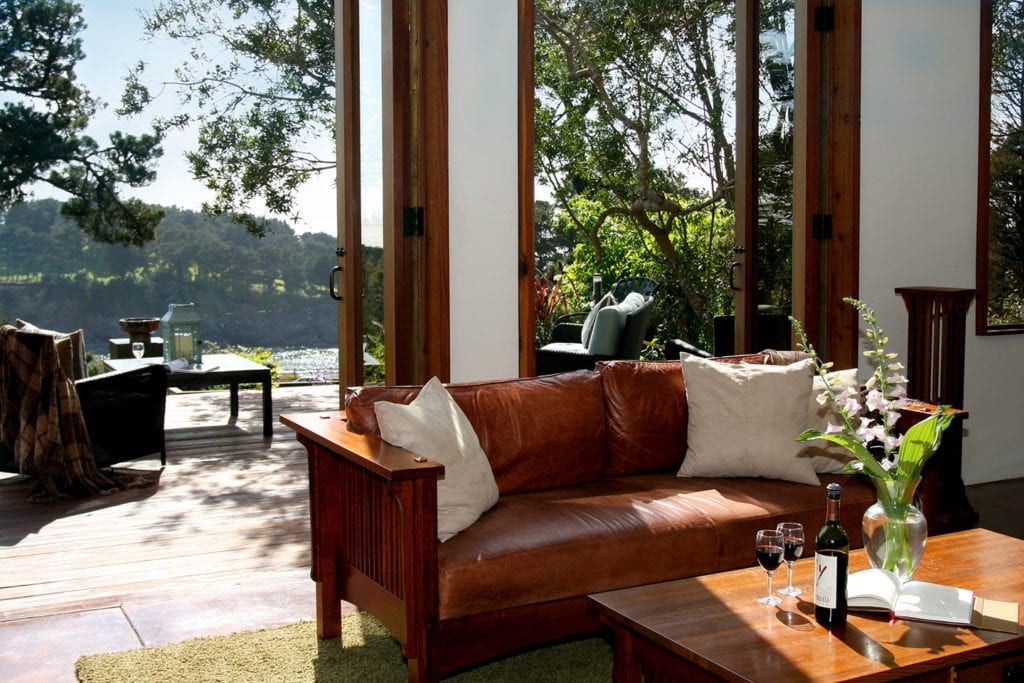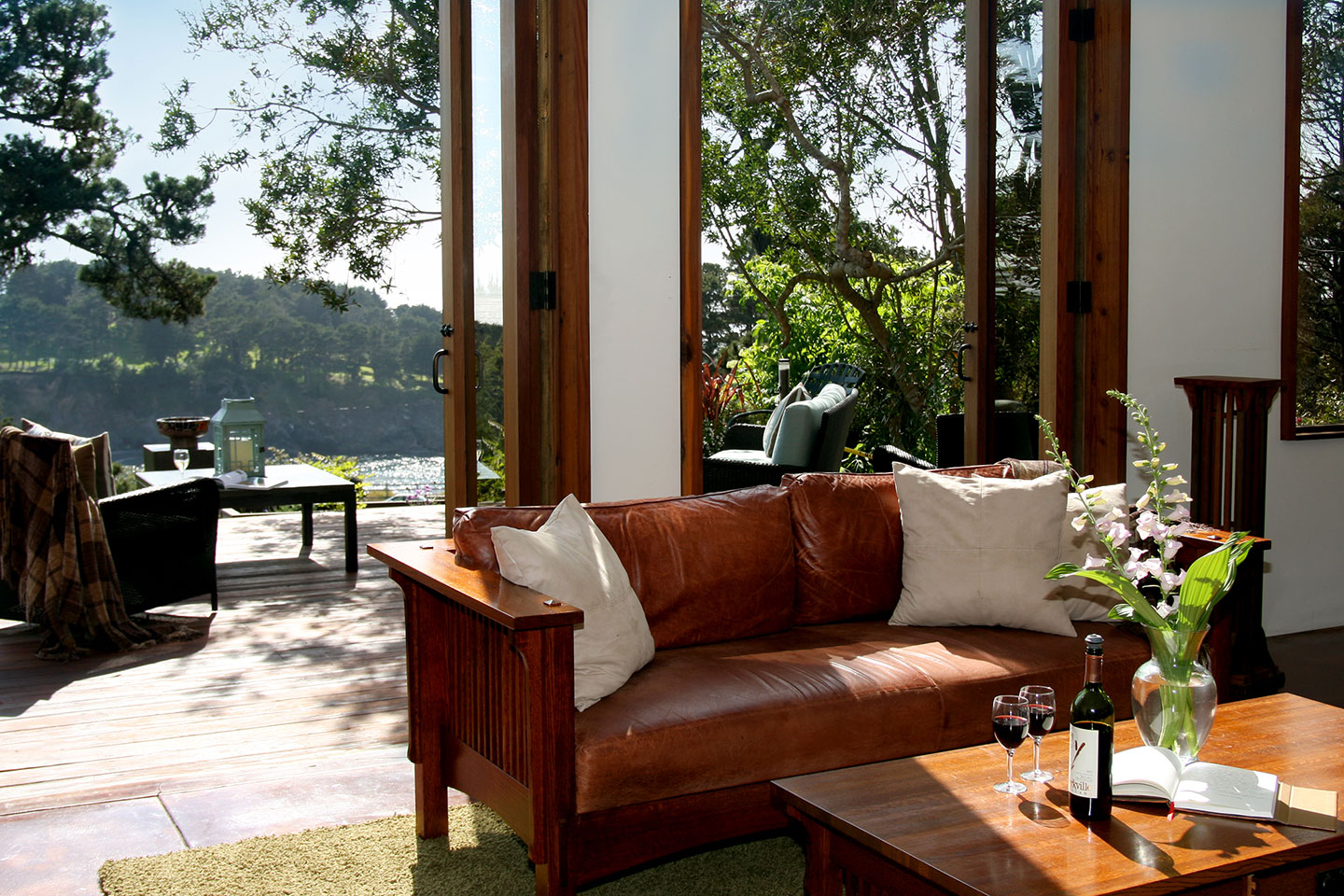 Part of what makes the Brewery Gulch Inn dining experience stand out from those of other bed and breakfasts is its unique evening wine hour, featuring a selection of appetizers prepared by a James Beard-recognized executive chef. Presented en suite and individualized to each guest's dietary restrictions, the creative and plentiful offering is served in Mendo Boxes crafted by a local woodworker from eco-salvaged redwood. The spread is considered by many guests to be generous enough to warrant skipping dinner in town. Restaurant-worthy entrees like sesame-seared Ahi tuna, herb-crusted lamb lollipops, and shredded short rib sliders are accompanied by intriguing sides and desserts like garden caviar, carrot soufflé, and chocolate-Grand Marnier mousse.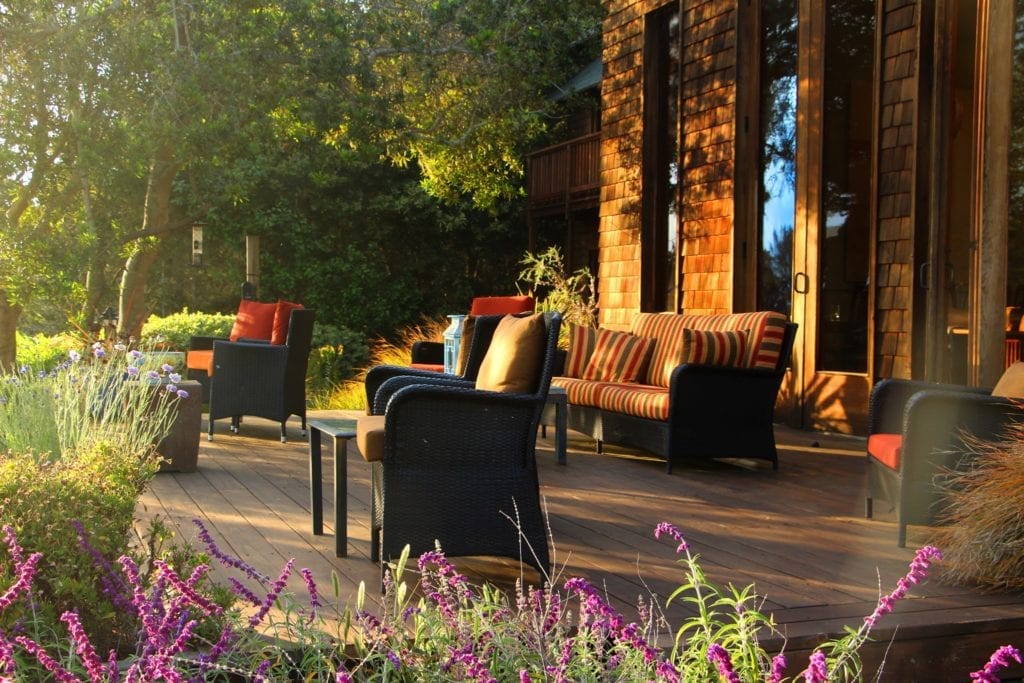 The inn's rainbow beet salad also makes an occasional appearance on the appetizer menu. With just a few complementary ingredients, this dish leaves plenty of room for fresh, local beets to shine and it pairs well with almost any main dish. The vibrant color of the beets makes this the perfect summer side dish, but so does the fact that it can be served at any temperature, or that almost every step can be done ahead of time. What makes the dish even more versatile is the option to serve it immediately for more contrasting colors, or to allow the flavors to meld in the refrigerator before serving.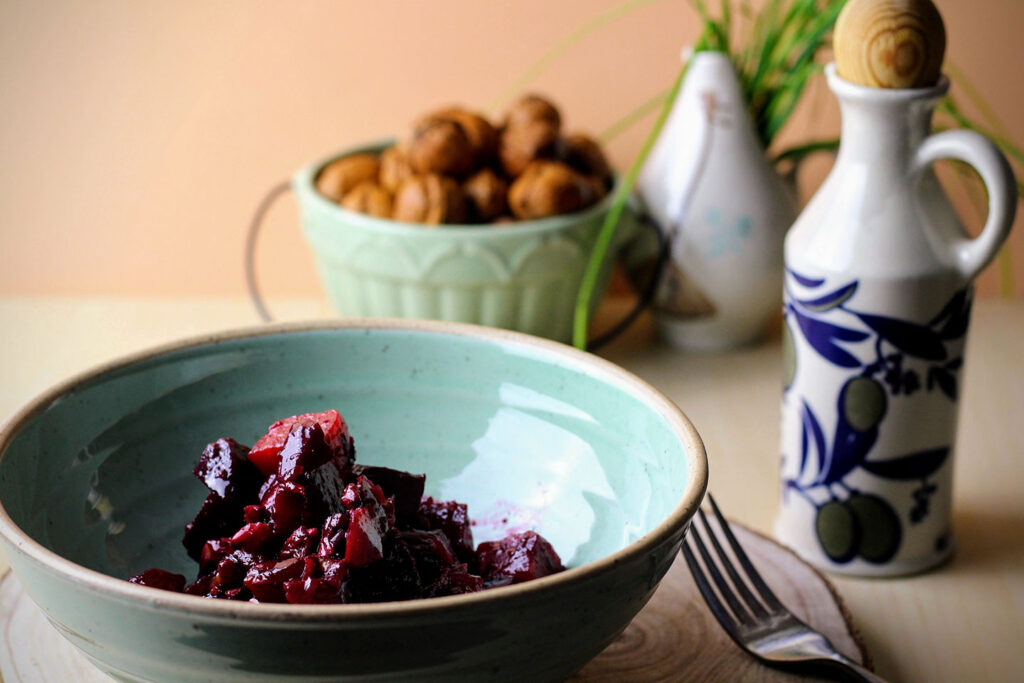 Rainbow Beet Salad
Courtesy of Brewery Gulch Inn
Makes 10 to 12 servings
Ingredients
4 medium red beets (about 1 pound)
4 medium golden beets (about 1 pound)
¼ cup sherry wine vinegar
1 tablespoon sea salt
¼ cup walnut oil
1 cup toasted walnuts
½ teaspoon fresh ground pepper
2 teaspoons chives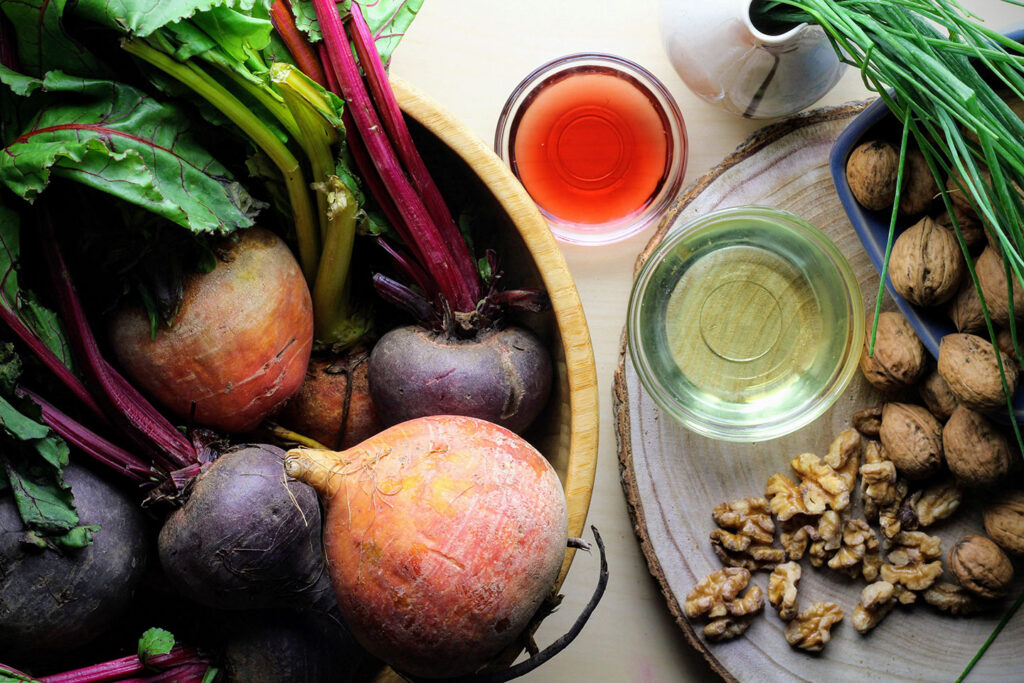 Directions
Roast, steam, or boil the beets in salted water until a paring knife inserted in the center goes in easily.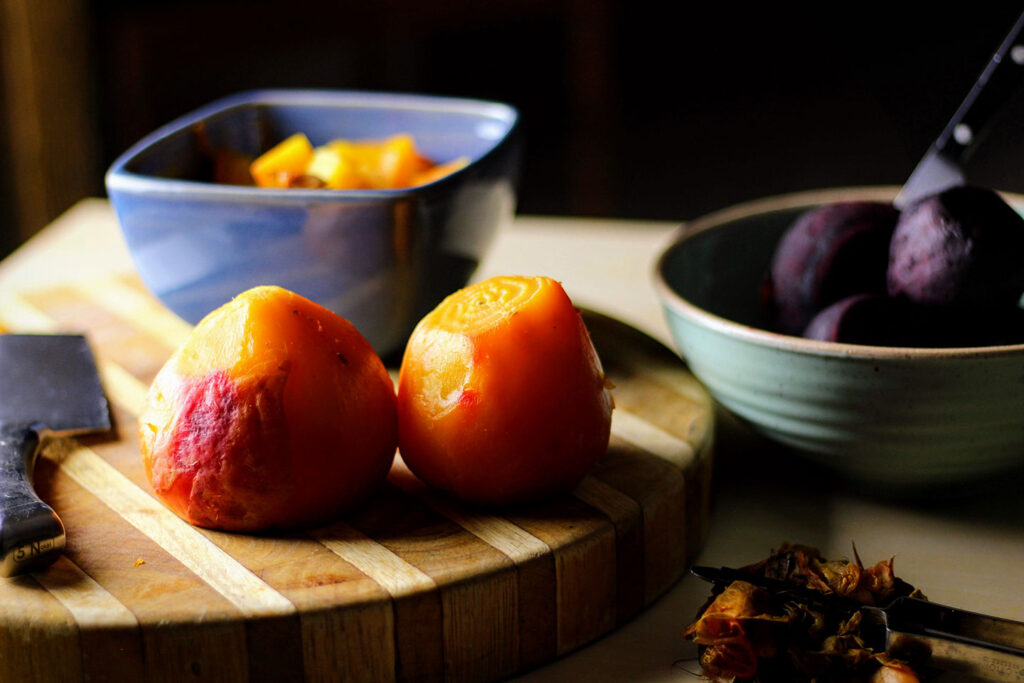 Cool and peel the beets, golden beets first then red beets. Keep the cooked, peeled beets separated.
Dice or cut the golden beets into wedges and place them into a large bowl; toss with vinegar, oil, salt, nuts, pepper, and chives.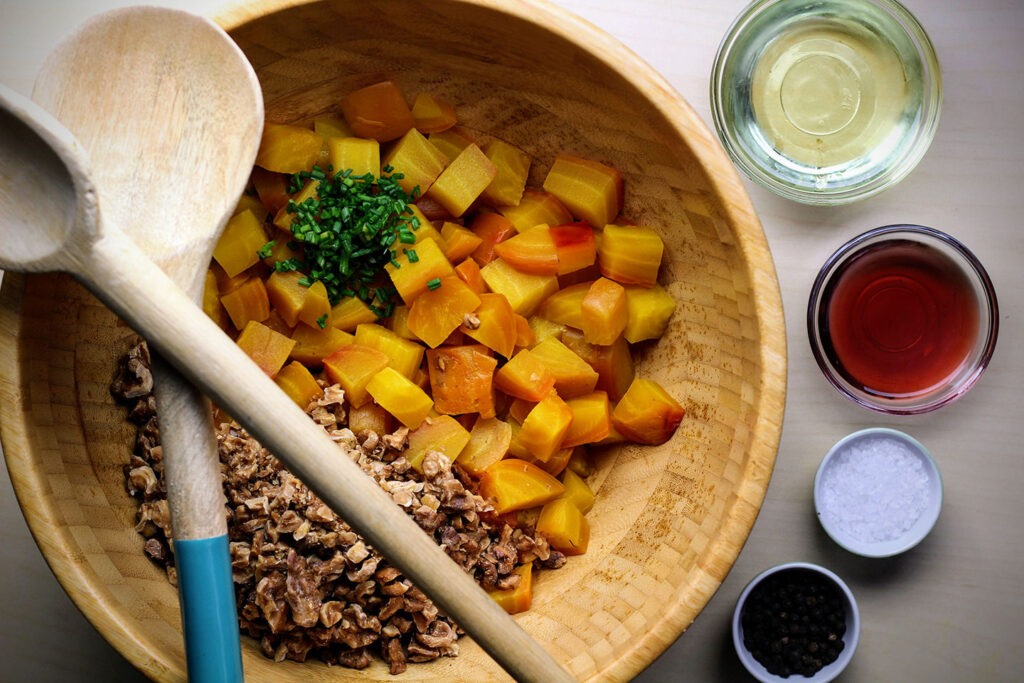 Just prior to serving, dice the red beets and add them to the mixture. Toss only once or twice as the red beets will quickly bleed into the golden ones.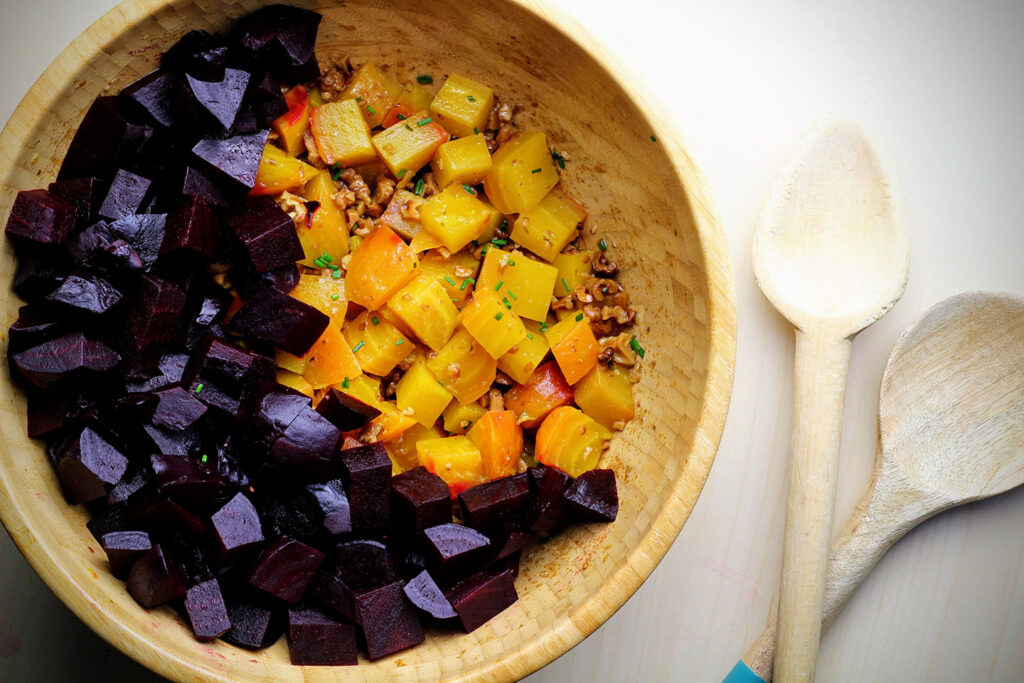 Adjust seasonings to taste. Serve either cold or at room temperature with an optional dollop of yogurt or goat cheese.