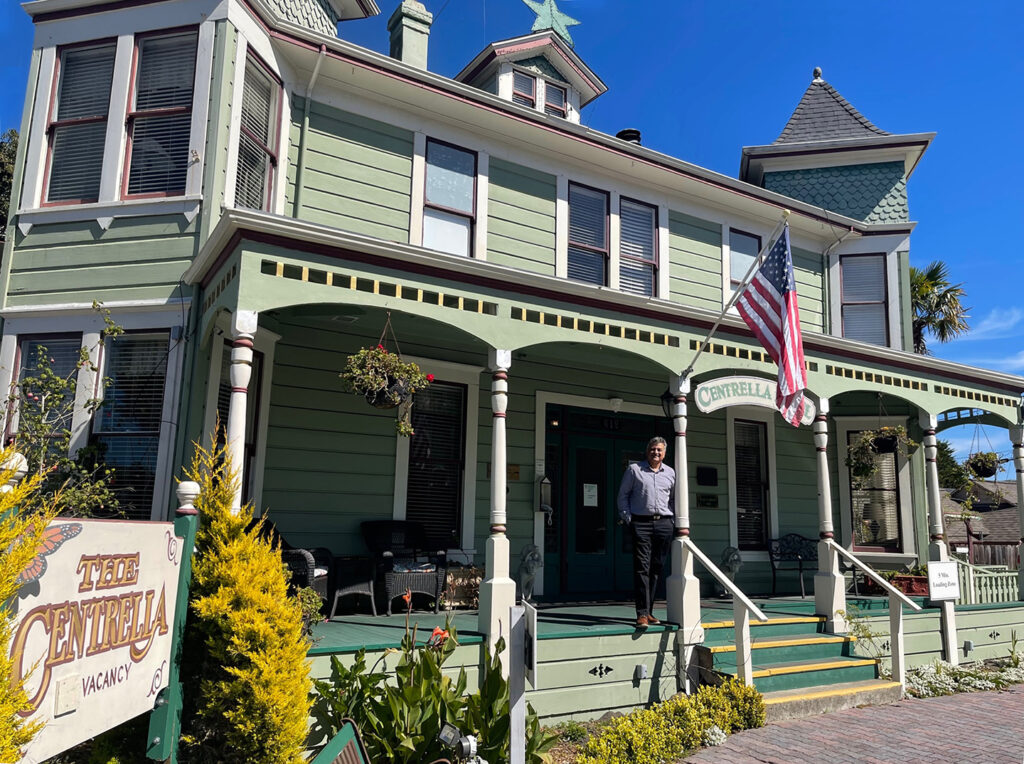 Profiles in Hospitality: Interviews with 6 California Innkeepers
Innkeepers at California boutique hotels and bed and breakfast inns are as diverse and fascinating as the state itself. We spoke with a handful of California innkeepers about their backgrounds, their approach to hospitality, and their common desire to create a memorable experience and provide the highest levels of service for their guests.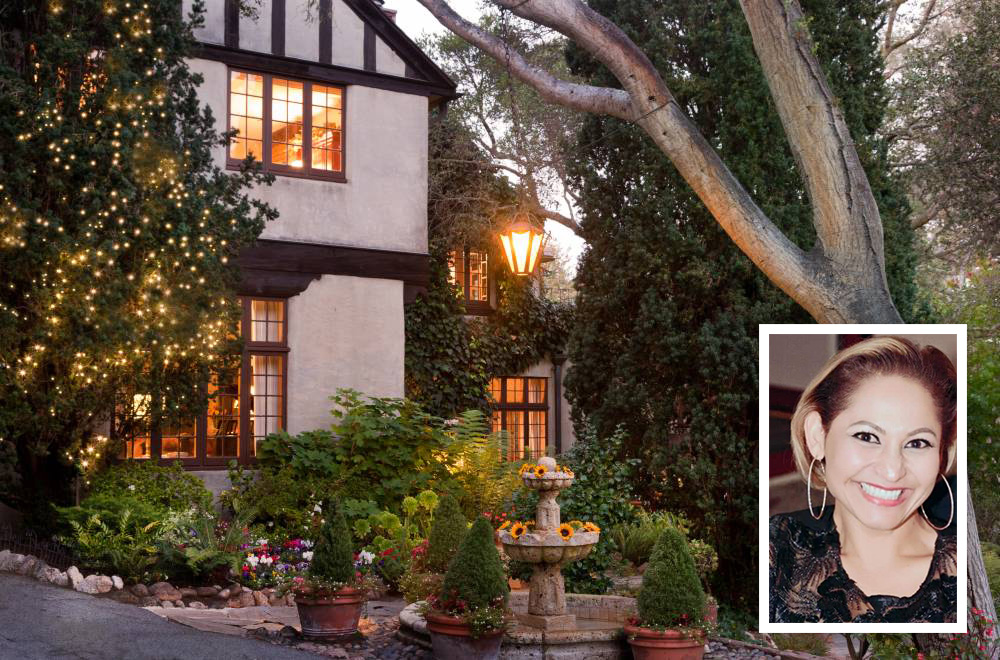 Wendy Dominquez, General Manager of Old Monterey Inn
Wendy Dominquez was just 16 years old when she started working at the Old Monterey Inn. Her first job at the inn included cleaning rooms, chopping wood, and preparing all of the guest rooms' wood-burning fireplaces. As a teenager, she worked under Gene and Ann Swett, who had renovated the grand English Tudor and transformed it into a bed and breakfast in 1978.
While she was in college, Wendy continued to work summers at the inn, and over time, she would go on to work for all four owners of the property. At one point, one of the innkeepers fell sick and there was no one to work the front desk. Wendy volunteered to step in and quickly learned everything she could to become a successful innkeeper. Wendy's passion for her work and her love for the inn is palatable to this day. "I've been managing the Old Monterey Inn for eight years now," says Wendy, now 40. "And I'm still falling in love with being an innkeeper."
Wendy credits Gene and Ann Swett as her earliest role models for hospitality when she was just a teenager. "I learned from Ann how to carry myself, how to express myself clearly, and how to be present and help guests with their needs. From Gene, I learned how to have fun with it and not take it too seriously," says Wendy.
A balance of their combined perspectives along with Wendy's own observations over the years has informed the gracious hospitality that her guests receive at the inn.
Bill Bradford, General Manager of The Upham Hotel
Bill Bradford's journey in hospitality started almost 40 years ago when he was hired by a Sheraton hotel in New Hampshire to be a linen van driver for the hotel's laundry department. Upon discovering his accounting education, the hotel transferred him within the first week to be a night auditor. Bill would later obtain positions with several well-known brands and independent hotels in reservations, front office management, sales, revenue management, and human resources, gaining a wide breadth of knowledge and experience in front-of-the-house operations. But a position at the nostalgic Wentworth by the Sea in Portsmouth, New Hampshire, is where he first fell in love with being on the beach. "After that experience, I knew I was long for this industry," says Bill.
His current position as general manager of The Upham Hotel (celebrating 150 years as the oldest hotel in Santa Barbara) reminds him of his beginnings and the environment he loved so much on the East Coast. He says this position "will most likely be my last hurrah… because I would have to be crazy to leave such a beautiful place."
In developing his approach to hospitality, Bill realized early on that he could really connect with people and had a natural ability to turn almost any negative situation into a positive experience. "I use the cliché 'treat others as you wish to be treated,'" he says, "That mentality has worked since the beginning for me and paved the road to success."
Dina Dwyer, Owner and Innkeeper of The Francis House
In 2015, interior designer Dina Dwyer and her husband Richard Dwyer, a general contractor, embarked on a four-year restoration of an abandoned 1886 French Second Empire estate in Calistoga. Their painstaking efforts led to the creation of The Francis House, an exquisite and intimate luxury resort that blends old-world architecture with contemporary French design. "Where I am now is where I began," says Dina Dwyer in describing her journey to becoming a hotelier.
Her interior design work had taken her to Manila, Jakarta, Sydney, San Francisco, Washington, D.C., and New York. Her wanderlust had taken her to an even longer list of places. "Little did I know that all that traveling would be the seed that would eventually blossom into life in the wine country," says Dwyer, "First in a design capacity, and then after four years of restoring an abandoned historic landmark, as a hotelier."
Dwyer's approach to hospitality is informed by her own travels. "I remember clearly how good service and attention to detail made me feel. That was always my best memory of travel," says Dwyer, "So I try my best to give that to my guests. I know all the guests by name… [and] by the time guests leave, we've forged a friendship. It is not 'goodbye,' but rather 'until we meet again.'"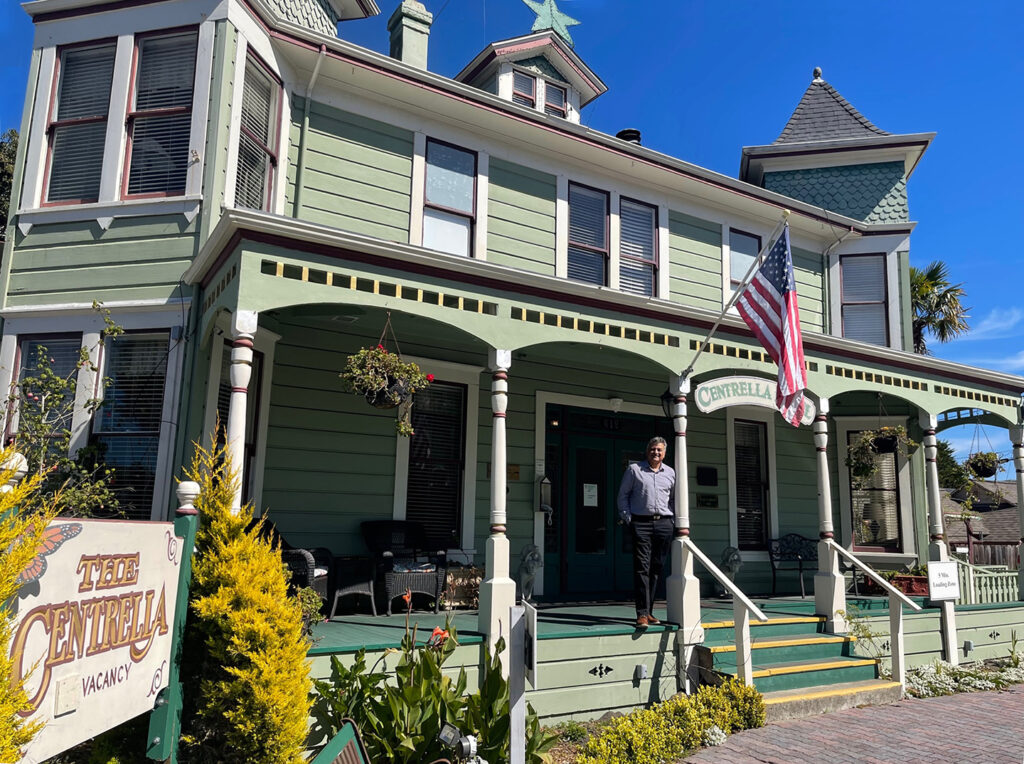 Amrish Patel, Owner and Innkeeper of the Centrella Inn
After completing a graduate degree in computer science, Amrish Patel moved from the U.K. to Silicon Valley in the 1980s, where he enjoyed a successful career in high-tech. But during the dot-com bust of 2001, he and his wife realized that while they had all the trappings of success, they had little time for their young daughter. They took a 12-month sabbatical but found themselves back in the same place once their son was born. "This time, we felt it wasn't enough to just quit," said Amrish. "We needed to move away to focus on family."
The Monterey Peninsula had been a destination that Amrish and his wife had always loved, so they decided to make a move. On a Friday, a friend called to tell them that a boutique inn was for sale in Pacific Grove. They drove down after work to see the Centrella Inn. By Monday they made an offer and 30 days later, they became the new owners of the inn.
In developing his approach to hospitality, Amrish drew upon his early experience working in his family's retail business in London's Soho district as well as his extensive travels from a 30-year career in high tech. The former provided the experience of serving tourists from all over the world, while the latter provided an invaluable guest's perspective. Most important to Amrish is delivering a memorable guest experience with friendly, well-trained staff who take the time to understand their guests' interests and passions and serve as thoughtful guides to help make the most of their guests' stay.
Choolwe Kalulu, Owner and Innkeeper of The McClelland House
A native of Zambia, Choolwe Kalulu's path to innkeeping began when he came to the U.S. to study at Embry Riddle Aeronautical University. At the time, he had been working as a pilot for eight years and had decided to pursue an aviation business degree. But after graduating, he met a woman from Napa and all plans changed. He ended up following her to Napa.
Choolwe had found himself intrigued by hospitality after working at the Inn at the Opera and Hotel Nikko in San Francisco during college. After a series of job transitions, his mentors found a B&B for sale in downtown Napa, and Choolwe jumped at the chance to craft something uniquely luxurious. He led an extraordinary renovation of The McClelland House to recreate the Victorian's old-world grandeur while appealing to modern sensibilities and luxury tastes.
Choolwe says his approach to hospitality is informed by his extensive travels as well his own experience working jobs that opened his eyes to the nuances of service and gratitude. He says he always worked with a sense of ownership even when he was the lowest person on the totem pole. But he credits his mother and his Zambian culture for providing the greatest influence. "We welcomed and spoiled every guest in our home," says Choolwe. "Giving people joy is remarkable but creating memorable experiences for people is simply magical. We create lifelong bonds at our property and money doesn't buy that kind of relationship."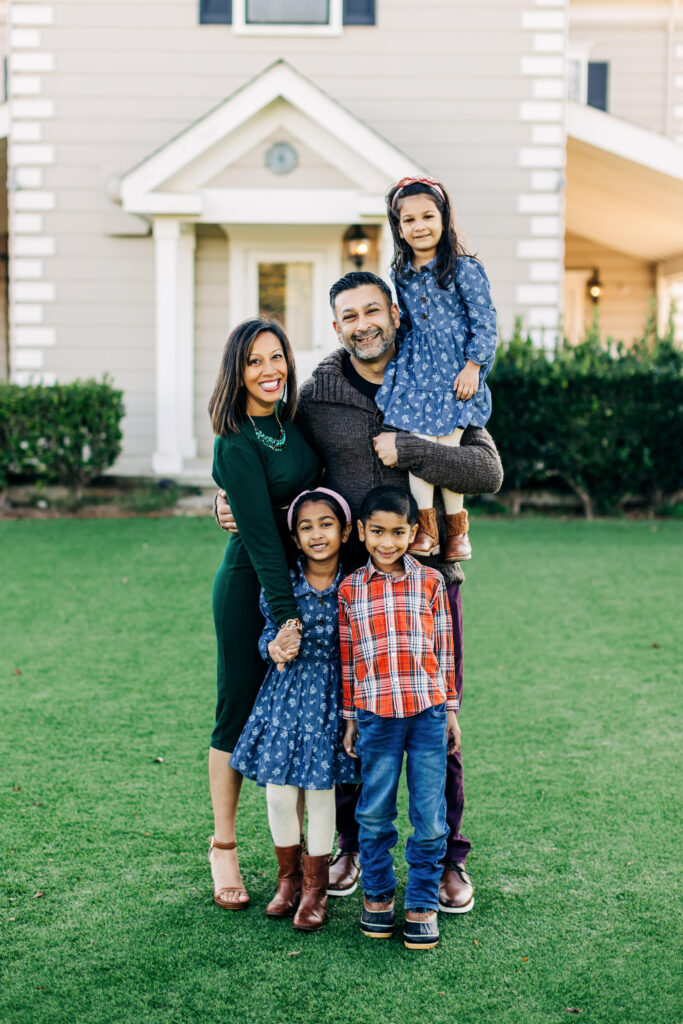 Seema Patel, Owner and Manager of Flora Vista Inn
Seema Patel was raised in hospitality. "My parents Mike and Sheila Patel have been in the hospitality industry since I was a little girl," says Seema, "I grew up watching them work hard in their businesses every day."
For Seema, growing up in this environment provided a natural path to becoming a hospitality entrepreneur herself. Her own journey began 20 years ago when she started working as a wedding coordinator for Kennolyn's Hilltop Hacienda, which is a popular wedding venue in Santa Cruz County. She later became the venue's catering and events banquet manager. "I learned so much about weddings, the catering business, and everything in between," says Seema.
When she and her husband Russ (who also worked in hospitality) found the Flora Vista Inn, she said it felt like the perfect marriage of hospitality and weddings. The restored 1871 farmhouse offers six romantic suites with event space amid the flower fields near La Selva Beach. Seema and Russ now own two hospitality businesses and hope to share the same values she learned from her parents with their three young children. "They already join us at work often!" says Seema.