Pineapple Ricotta Muffins from Napa's Hennessey House
Nestled in historic downtown Napa, Hennessey House is ideally situated for an unforgettable wine country vacation. Among its many charms are its Queen Anne Victorian architecture, upscale furnishings, romantic gardens, and convenient location within walking distance of Napa's most desired attractions. But for many of Hennessey House's loyal guests, the main attraction is the signature gourmet morning meal.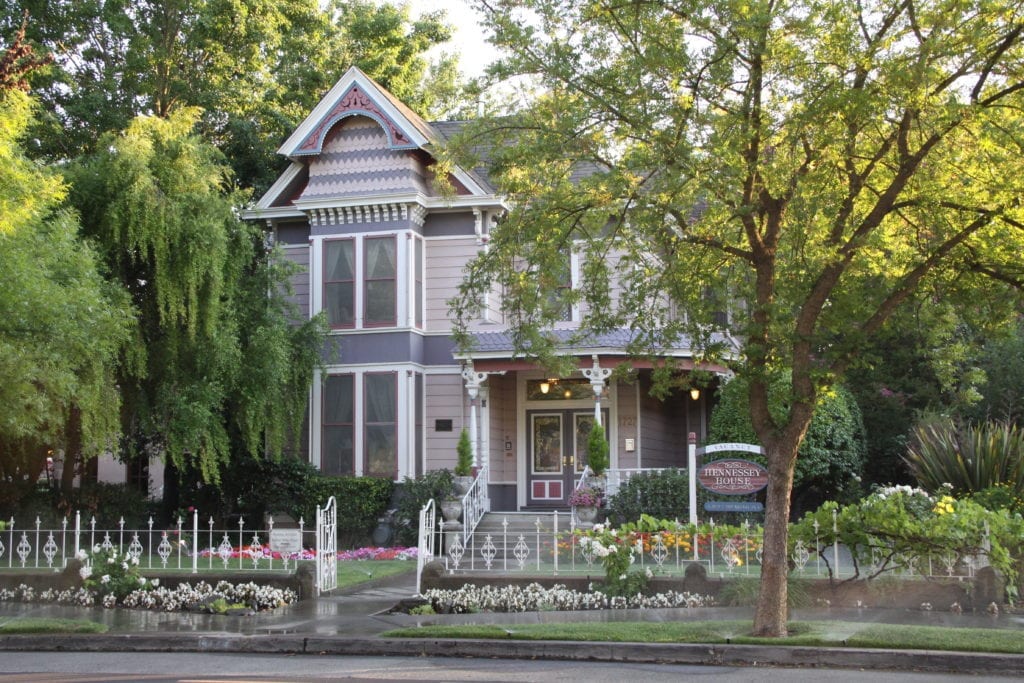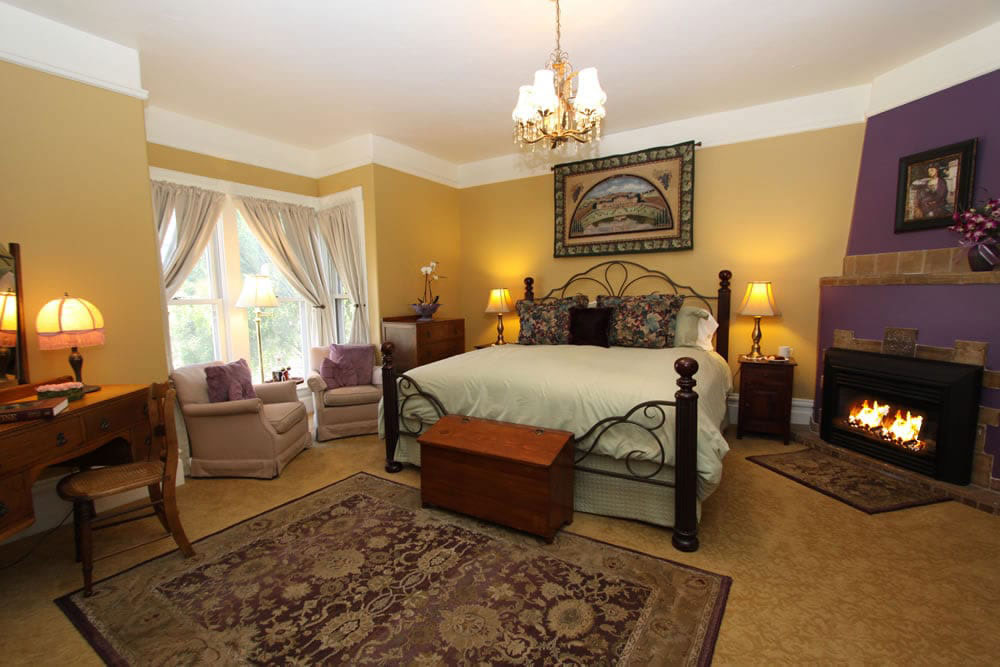 Every breakfast at Hennessey House begins with a fresh seasonal fruit course, followed by a main course that rotates daily. That means even guests enjoying extended stays can enjoy a different breakfast every day. And these are no ordinary breakfasts. Generous portions and surprising flavor combinations are a recurring theme, with main courses like Crepes Florentine with asparagus in orange butter sauce, tarragon leek eggs with garden-seasoned Hennessey House potatoes, or a decadent French toast soufflé. Alongside each fruit and main course, the innkeepers serve muffins or scones baked fresh daily in the Hennessey House kitchen.
There are no boring baked goods at the Hennessey House, but among their most popular offerings are their pineapple ricotta muffins. A muffin featuring pineapple and ricotta is, of course, bound to be delectable, but what might surprise many of the inn's guests is just how quick and easy these muffins are to make. In addition to the two main ingredients, the recipe only requires a few common kitchen staples, a simple (albeit slightly unconventional) mixing method, and less than half an hour. The sweet yet tart flavor of the pineapple gives these muffins their distinctive tang and a bit of texture, while the ricotta cheese ensures ample moistness and airiness.
It's hard to believe a recipe this simple can result in a pastry so unforgettable.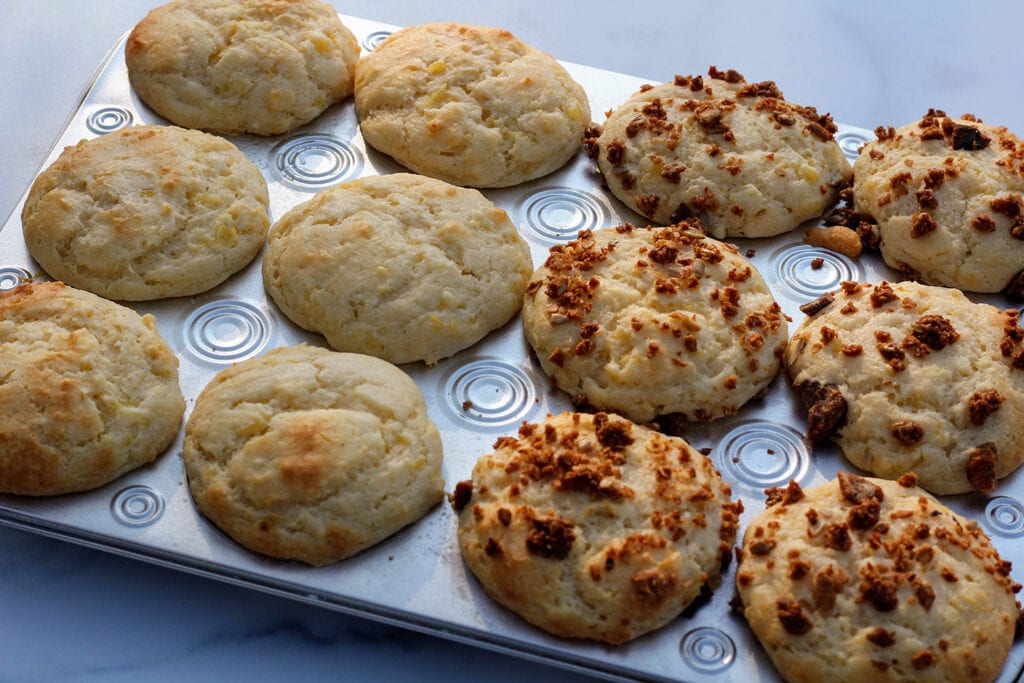 Pineapple Ricotta Muffins
Courtesy of Hennessey House
Makes 12 Muffins
Ingredients
1 egg
2 ½ to 3 ounces vegetable oil
1½ cups ricotta cheese
1 cup crushed pineapple
2 cups flour
½ cup sugar
1 tablespoon baking powder
½ teaspoon baking soda
½ teaspoon salt
Granola or butter-nut crumble topping (optional)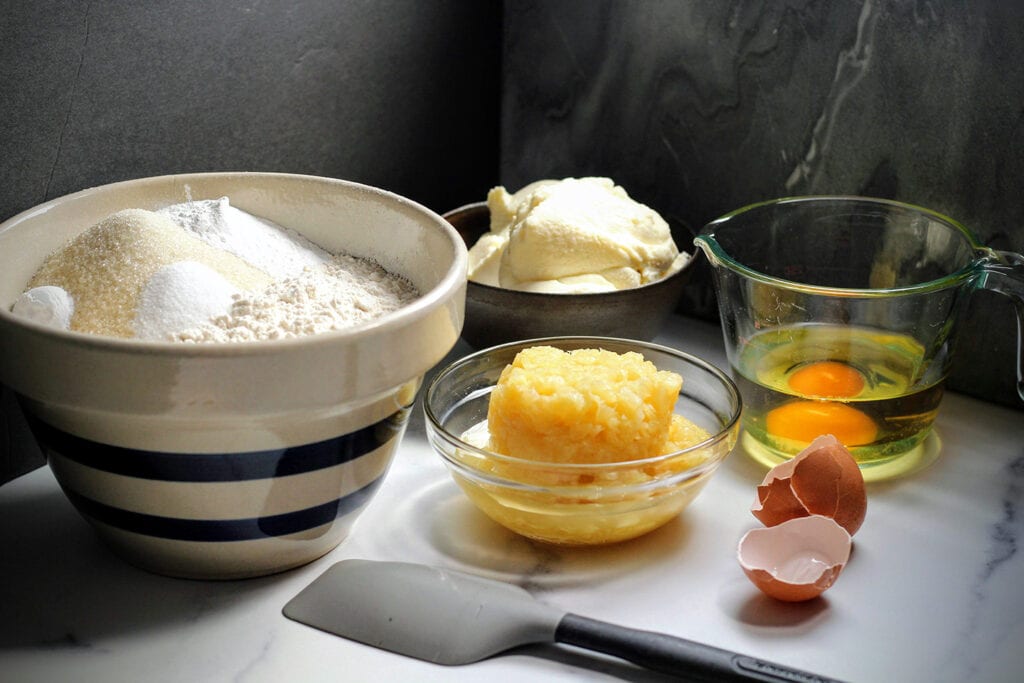 Directions
Preheat the oven to 350°F.
Break the egg into a measuring cup and add enough vegetable oil to make ½ cup.
Measure the ricotta cheese into a large mixing bowl, add the egg/oil mixture, and mix well.
Stir in the crushed pineapple.
In a medium bowl, sift together the dry ingredients and add them to the cheese mixture, stirring just until the flour mixture is absorbed.
Scoop the mixture into lined or well-greased muffin tins and sprinkle granola or butter nut crumble topping on each muffin (if desired).
Bake for 20 to 25 minutes, or until the muffins are golden brown.