Order Take-Out for California Restaurant Month
The New Year generally marks the start of California Restaurant Month and a month-long celebration of epicurean delights. But this year is different. Instead of crowded tables packed with diners, the restaurants that are still open will be packaging their beautiful cuisine into take-out containers. The hotel and restaurant industry needs our support to help stay afloat through the pandemic. If you live near one of the hotel restaurants listed below, please consider ordering from their take-out menus and show your support during this challenging time.
The Murieta Inn & Spa
East of Sacramento in the rolling hills of Rancho Murieta, The Murieta Inn & Spa serves up elevated comfort cuisine made with locally sourced ingredients. The take-out menu for the hotel's restaurant, The Gate, includes appetizers, soups, salads, sandwiches, entrees, and even a kids' menu.  Cocktails and wine are also available to go. The wine selections include four varietals from the hotel's very own Angel Wing Vineyards. For a limited time, a case of 2018 Angel Wing Vineyards Reverie Meritage is just $180 (with local delivery included). Take-out orders can be placed 3:00 to 7:00 p.m., Wednesday through Sunday, by calling 916-354-3900.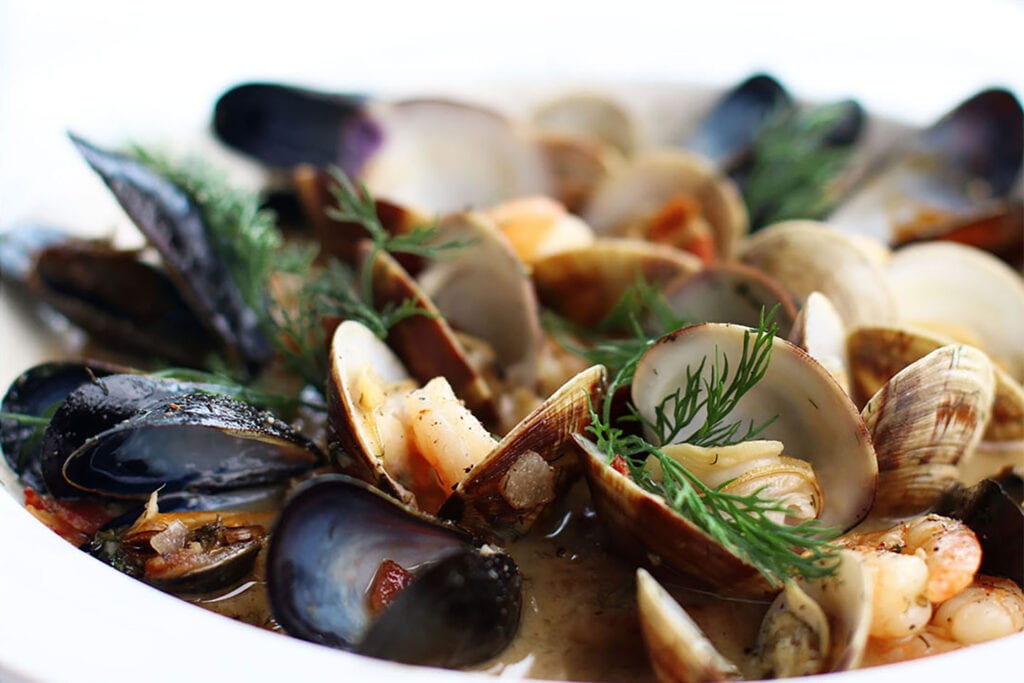 Albion River Inn
The James Beard award-winning chef Stephen Smith has been at the helm of Albion River Inn's kitchen for nearly 30 years. He draws inspiration for his cuisine from Mendocino's seasonal organic produce, local fishermen and ranchers, and previous travels to Southeast Asia. The back wall of the dining room is filled edge-to-edge with framed awards and accolades beginning from the restaurant's earliest years. To experience Albion River Inn's award-winning cuisine, make a reservation for its limited outdoor dining beneath their tent or order take-out from the full menu. The restaurant's hours are 5:00 to 8:00 p.m., Friday through Monday. Call 707-937-1919 to place an order or make a reservation.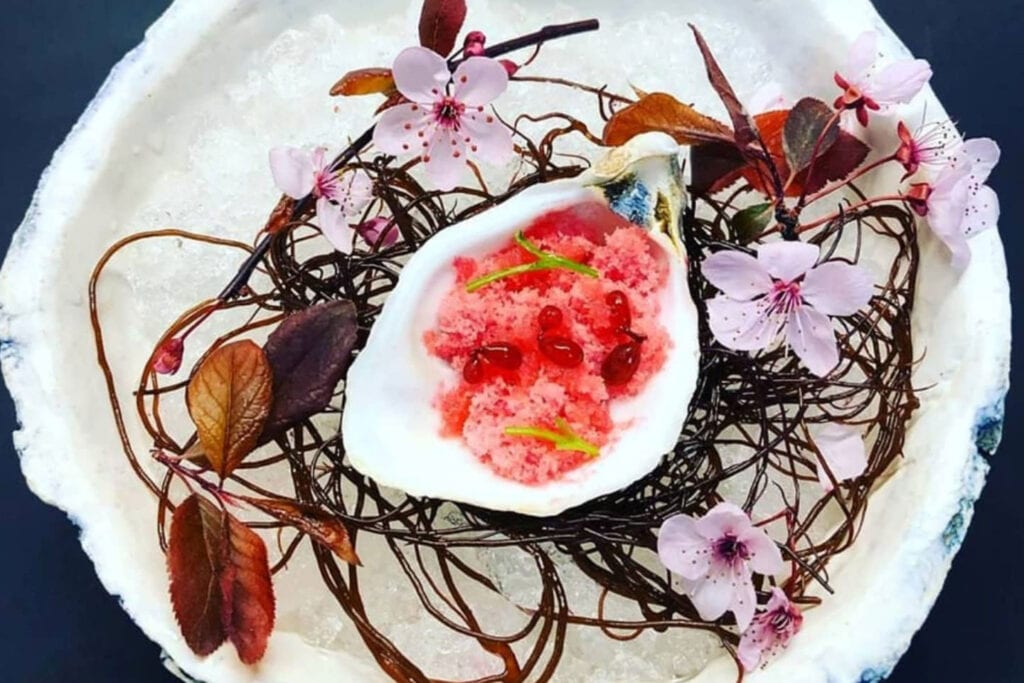 L'Auberge Carmel
The culinary artistry of L'Auberge Carmel's Michelin-starred restaurant, Aubergine, can still be savored through innovative take-out menus that change each week. Executive chef-director Justin Cogley and pastry chef Yulanda Santos showcase their talents with carefully-crafted menus for celebrating at home. The menu items are available for pick-up on Fridays, Saturdays, and Sundays for orders placed by Thursday of each week. A recent menu sampling included a seafood tower with lobster, shrimp, oysters, and caviar, a mouth-watering selection of dinner entrees, and a brunch box with house-made English muffins, smoked salmon, artisanal cheeses, and a Bloody Mary kit. Orders can be placed online.
Granada Hotel & Bistro
In downtown San Luis Obispo, the stylish Granada Hotel & Bistro is open for take-out and local delivery. The hotel's bistro takes its culinary cues from timeless French dishes and preparations and enlivens them by utilizing modern techniques and bold flavors. Menu highlights include soba salad with seared ahi tuna, mushroom risotto with honey roasted butternut squash, flat iron steak and frites, and lamb bolognese. The bistro's beloved cocktails and cocktail kits are also available to-go. The bistro is open for take-out and delivery daily from 12:00 to 8:00 p.m. Orders can be placed online.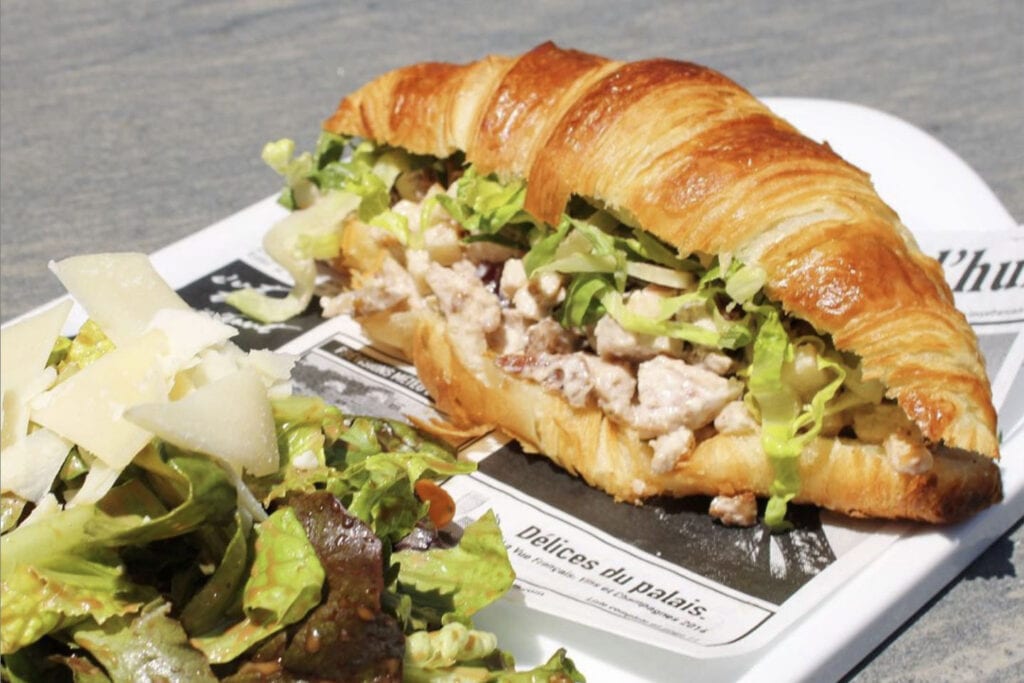 Enchanté Boutique Hotel
Enchanté Boutique Hotel's bistro, Campagne One Main, offers a taste of Paris in the heart of Silicon Valley. A popular spot with locals, the bistro's chef Miguel whips up California cuisine with a decidedly French flare. The bistro's new take-out menu features an array of guest favorites, including confit de canard (duck), filet mignon, croissant au poulet, and a selection of sweet and savory crepes. To-go ordering is available to the public until 7:00 p.m. each evening. Call 650-946-2000 to place an order.
Tallman Hotel
The historic Blue Wing Saloon Restaurant at the Tallman Hotel in Upper Lake serves up mouth-watering California comfort food, specialty drinks, and local Lake County wines. While indoor dining at the restaurant is closed, diners can still enjoy lunch or dinner al fresco on the heated veranda. The restaurant also added heaters to the garden patio tables beneath the sycamores trees for expanded dining options. In addition, the restaurant's full menu is available for take-out service. The restaurant is open Thursday through Monday from 12:00 to 8:00 p.m. with brunch served on Sunday from 10:30 a.m. to 2:30 p.m. For take-out orders, call 707-275-2233.
The Landsby
In the heart of Solvang, The Landsby's signature restaurant, Mad & Vin, specializes in delicious wine-country inspired cuisine crafted by chef Beto Huizar. Each dish is made with fresh, seasonal ingredients from California's central coast. The restaurant's take-out menu highlights include caramelized Brussels sprouts, ceviche, bucatini with roasted mushrooms, braised short rib, and the Santa Ynez burger. Mad & Vin also features traditional and craft cocktails, specialty shrubs, beer, and local wines. Visit the website for menus and hours. To place an order for take-out, call 805-697-7048.
1859 Historic National Hotel
In the Gold Rush town of Jamestown, the 1859 Historic National Hotel has been in nearly continuous operation since it was first built and is still open for take-out. The hotel's full restaurant and saloon menus are available, including choice grade steaks, fresh pastas, seafood, and salads. Menu items feature made-from-scratch sauces, herbs grown on site, and house-baked breads. The restaurant's brunch and dessert menus are also available, including the hotel's legendary New-York style cheesecake. To place an order for take-out, call 209-984-3446.  Curbside pick-up is available.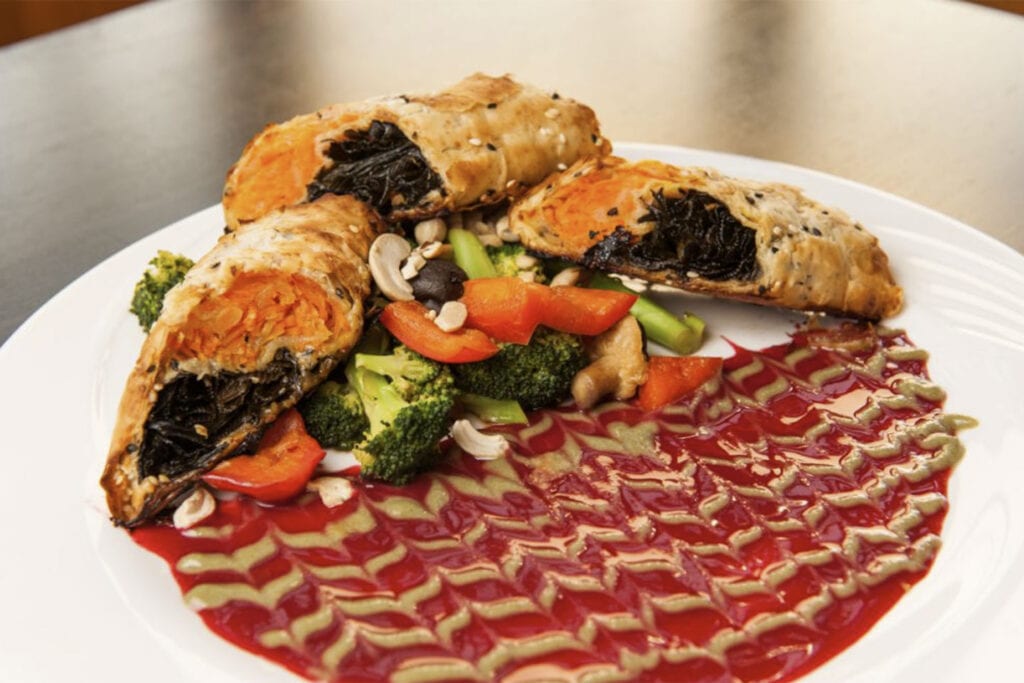 Stanford Inn
On the Mendocino coast, the Stanford Inn's award-winning vegan restaurant, The Ravens, is offering a take-out menu featuring many of the restaurant's plant-based favorites. Menu highlights include maple-tamari glazed tofu, wild mushrooms with creamy polenta, and The Raven's signature dish: sea palm and root vegetable strudel. All of the dishes are locally sourced and conscientiously prepared. In fact, many of the vegetables and herbs are harvested directly from the inn's certified-organic gardens. In addition to the vegan fare, the inn is also offering an extensive list of cocktails to-go. Please call 707-937-5615 for more information and to place an order.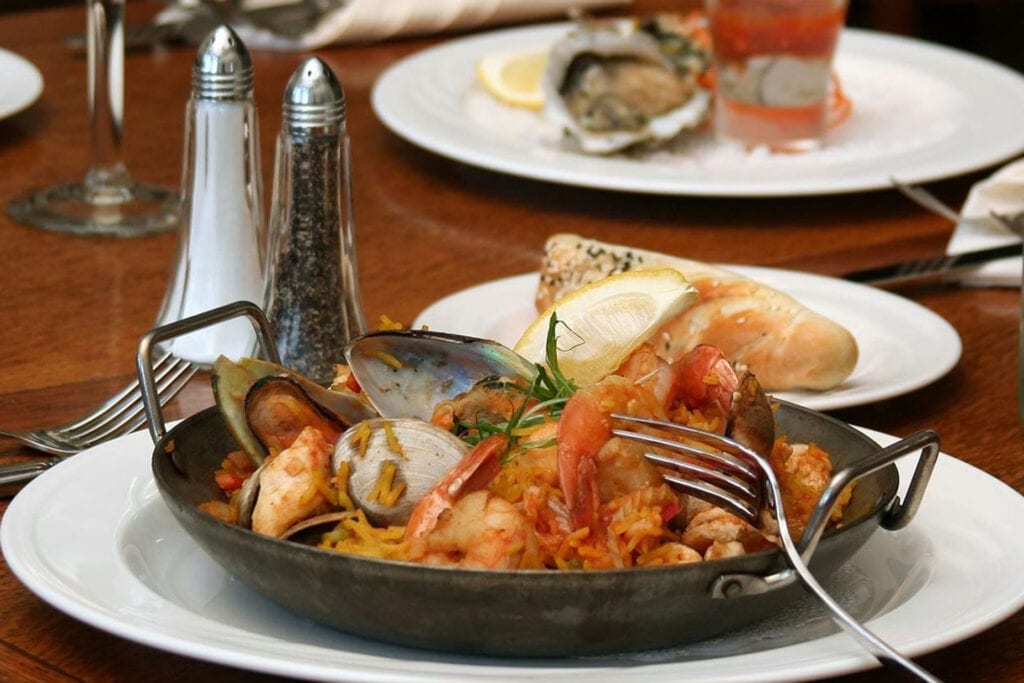 Victorian Inn
In the Victorian village of Ferndale in Northern California, the VI Restaurant at the Victorian Inn has a new take-out menu. The new menu features soups, starters, salads, sandwiches, and many of the restaurant's classic entrees. A sampling of the menu includes braised beef short rib bourguignon, paella Portuguese, baby back ribs, chicken and mushroom pot pie, and artisan mac and cheese. While you're picking up dinner, you can also pick up your favorite cocktail to go. To place an order, call 707-786-4950.