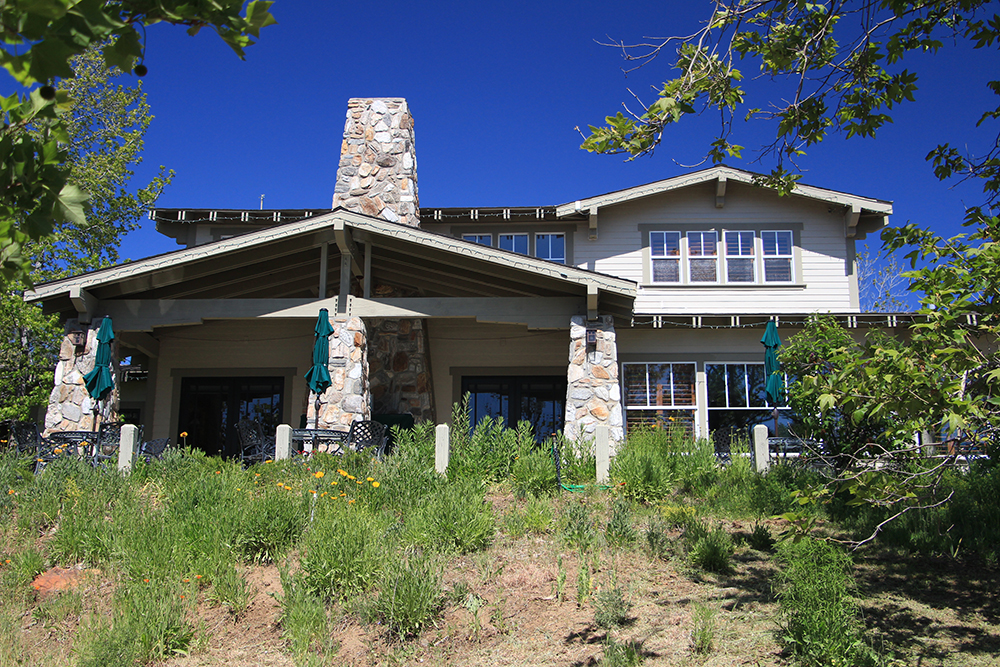 Apples, Wine, and Hiking in Historic Julian
Located at an elevation of 4,000 feet in Southern California's Cuyamaca Mountains, the historic town of Julian is a little over an hour east of San Diego, but it's a world away from the city. Driving up from La Jolla, I passed bucolic farms, orchards, fruit stands, and pie shops selling fresh apple pies.
Julian was founded during the Gold Rush, and its charming main street is still lined with buildings from the late 1800s. The gold rush in Julian was short-lived, but the pioneers who remained and farmed the land discovered that apples thrived in the fertile valley. Julian's apple-growing heritage continues to this day, making apples nearly synonymous with the town.
In the last 25 years, vineyards have also flourished in the region, and there are nearly a dozen wine tasting rooms scattered around town and along the slopes of Volcan Mountain.
Julian is also a great destination for hiking and exploring nature. Between two state parks, a national forest, and several county parks and preserves, there are hundreds of miles of trails that crisscross the region, ranging from steep climbs to the top of Volcan Mountain to strolls through the wildflower-studded meadows of the Santa Ysabel Preserve. The Pacific Crest Trail passes just outside of town. 50 miles from the Mexican border, Julian is one of the first refueling stops along the trail for many backpackers hiking the PCT. Off the back side of the mountain, Anzo-Borrego Desert State Park is just a 35-minute drive from town.
When I arrived in Julian, I wandered along Main Street until I could no longer resist the temptation of the pie shops. I stepped into a shop packed with people and ordered a slice of Dutch apple pie. I joined a couple of backpackers at an outdoor table and traded stories with them while enjoying every bite of my pie. A horse drawn carriage passed us on the street.
Afterwards, I perused Julian's Pioneer Museum and picked up information about the Eagle Mining Company, which offers guided tours through the tunnels of two historic gold mines.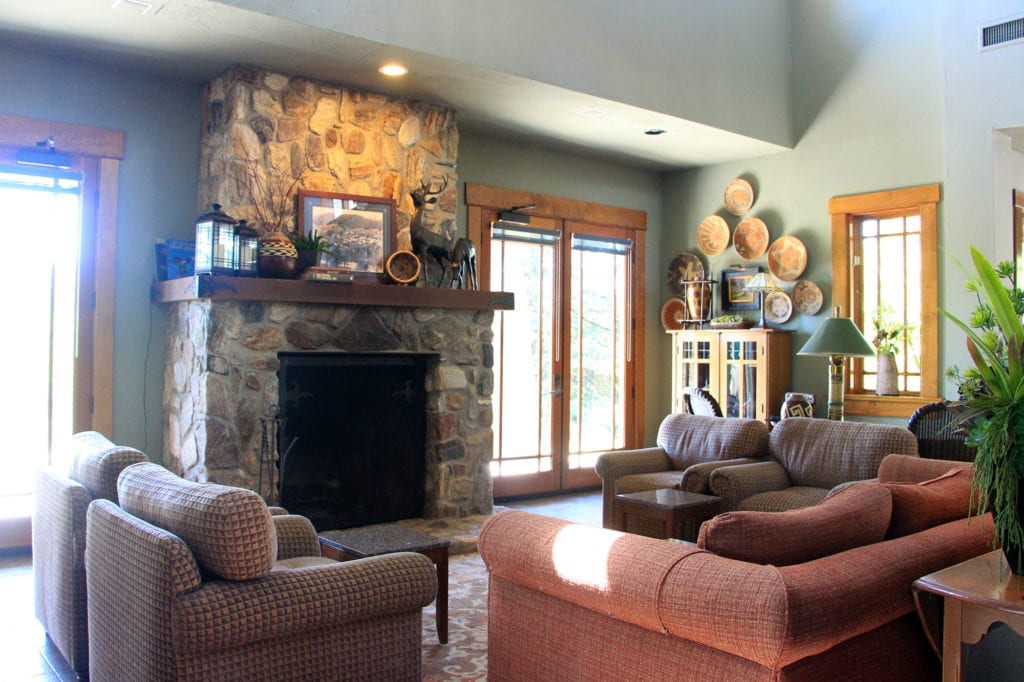 For lodging, Julian offers a number of historic hotels and bed and breakfast inns. I opted for the Orchard Hill Country Inn, which is perched on a rise a short walk from town. The elegant, Craftsman style inn was built in 2004 and offers 23 rooms and cottages. The innkeepers welcomed me with a glass of apple cider made from Julian apples.
Jonagold Cottage

Jonagold Cottage bath

Jonagold Cottage at Orchard Hill Country Inn
I stayed in the Jonagold Cottage, which is a secluded cottage with a private entrance and a porch. It's a delightfully decorated with a mix of floral and checkered patterns. The cottage features a gas fireplace, a queen bed draped with a beautiful quilt, a wet bar with a small refrigerator and a coffeemaker, a charming window seat, a rocking chair, plantation shutters, and a desk. Double doors open to a spacious bath with a pedestal sink and a black-and-white-tiled bath and shower. Built-in bookcases are lined with books and past issues of National Geographic.
Hammock at Orchard Hill Country Inn

Calla lilies near the pond

Pond at Orchard Hill Country Inn
The inn sits on five acres and backs up to an old mining claim. The property includes an idyllic pond ringed with flowers, hammocks, and Adirondack chairs. Inside the main lodge, there's a great room featuring a large rock fireplace and Art & Crafts style furnishings. Happy hour is served each evening in the great room and includes a beautiful selection of hors d'oeuvres paired with local wines. Three-course, prix fixe dinners are served in the formal dining room of the main lodge on Saturdays. The menu changes weekly, but it includes a salad, a choice of entrée, and dessert. Past entrée selections have included rubbed garlic-rosemary prime New Zealand lamp chops, Brandt's beef tenderloin, and crab cakes with remoulade sauce.
I visited on a weeknight, so I missed dinner the opportunity to have dinner at the inn, but instead I got to experience a great farm-to-table restaurant, Jeremy's on the Hill. Just three miles from historic downtown Julian, the intimate restaurant is a family affair run by Chef Jeremy and his sister, Brigida, a certified sommelier.
When I returned to the inn later that night, a multitude of stars gleamed against the dark night sky. I sat in a chair outside the cottage staring up at the sky until it grew too cold to stay out any longer. I turned on the fireplace in the cottage and curled up in bed with a book.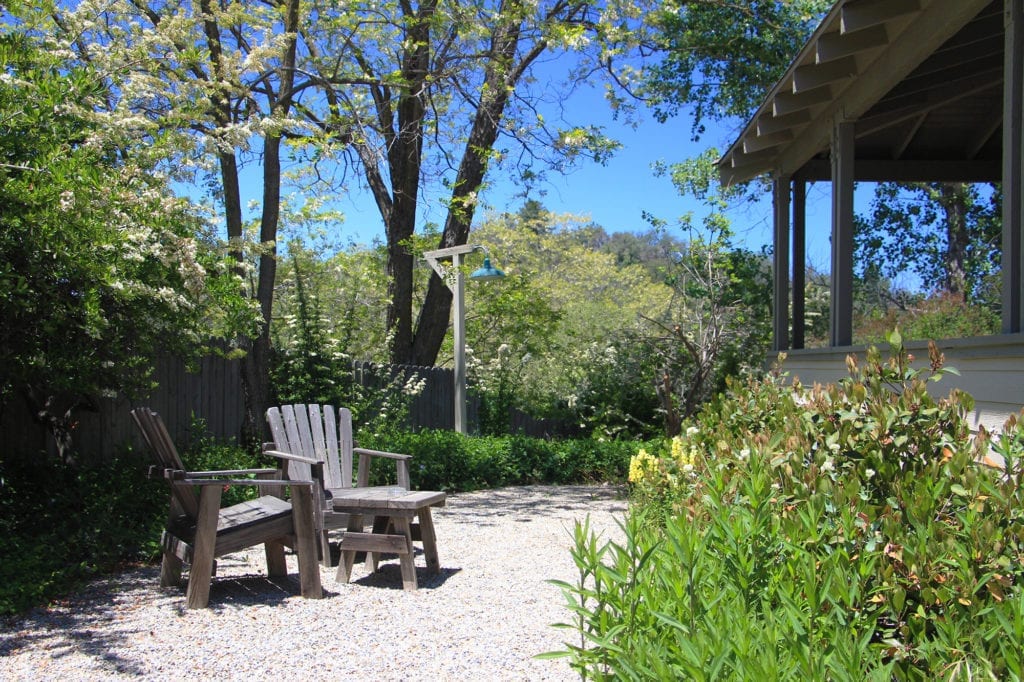 The inn serves a complimentary breakfast each morning in the dining room overlooking town and the tree-covered hills. Breakfast includes a hot entrée served along with an extensive buffet.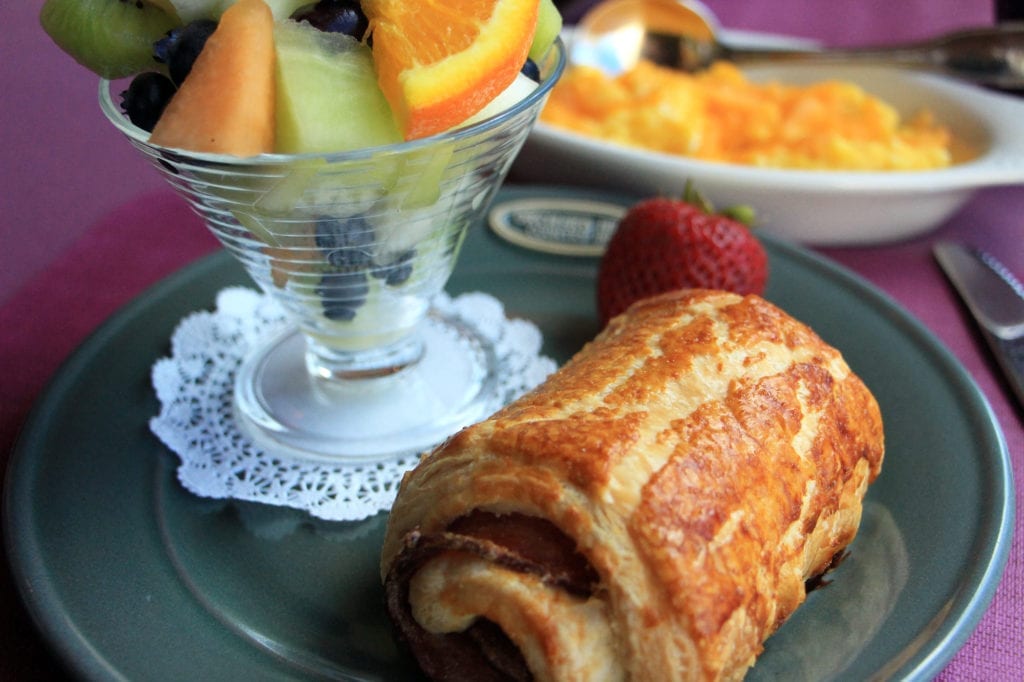 After breakfast, I went for a hike through the Santa Ysabel Preserve with sweeping grasslands, wildflowers, grand oaks, and views of Volcan Mountain. I finished the afternoon with a hilariously entertaining wine tasting adventure at Volcano Mountain Winery, where I was genuinely impressed with the winery's Mourvèdre, Malbec, and Zinfandel.
Orchard Hill Country Inn
2502 Washington St
P.O. Box 2410
Julian, CA 92036
760-765-1700
https://www.orchardhill.com