Nutella French Toast from On the Beach Bed & Breakfast
I am a long-time proponent of the over-the-top weekend breakfasts. You know the ones I'm talking about—dramatic, decadent, and at times, delightfully sweet.  The way I see it, there's no better way to cap off a hectic work week.
In my travels around California, I've found that bed and breakfasts inns are by far the best at crafting extravagant breakfasts, so I naturally turn to their recipes for inspiration. One stand-out is On the Beach Bed & Breakfast in Cayucos, where chef Maureen Handshy whips up breakfasts so amazing that guests insisted she write a cookbook. Her most-requested recipes are now available in the cookbook, Best Breakfast on the Beach, which can be purchased in the lobby of the inn.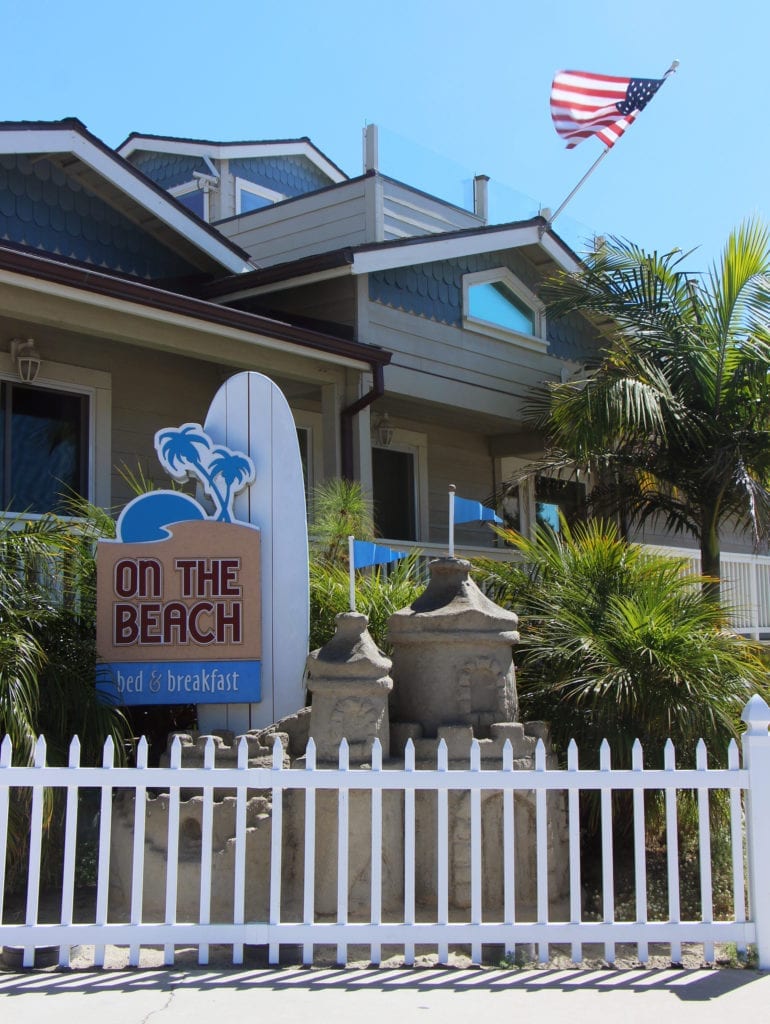 With Valentine's Day around the corner, you'll need an elaborate breakfast to woo your sweetheart… and preferably something made with chocolate. On the Beach Bed & Breakfast's Nutella French Toast is the perfect dish for the occasion. It harmoniously combines the sweetness of three types of fruit, the richness of Nutella and whipped cream, and the tart kick of a splash of orange liqueur. Despite its multi-layered composition, the recipe is relatively straightforward to pull together and makes for a beautiful presentation.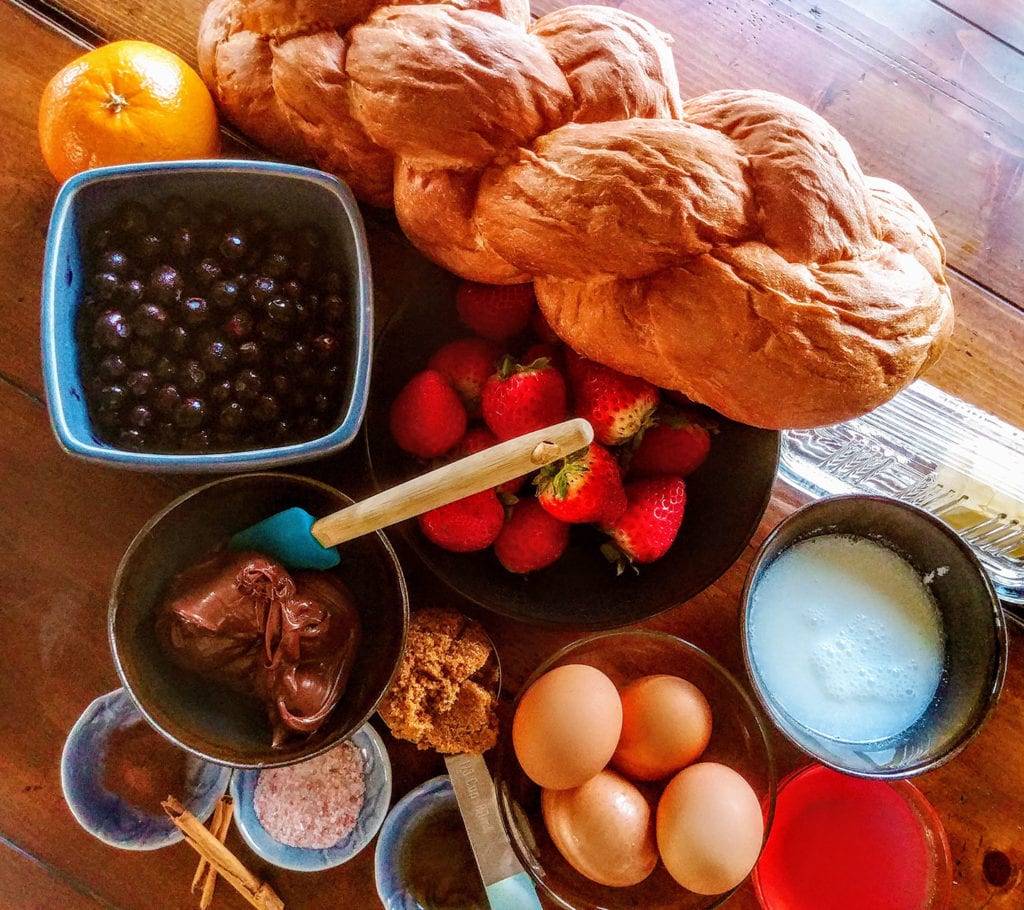 Nutella French Toast
Makes 4 Servings
Ingredients
For the French Toast:
4 one-inch slices challah bread
5 eggs
1/3 cup of butter, melted
2 teaspoons vanilla
1/2 cup half and half
2 teaspoons cinnamon
For the Vanilla Sea Salt Whipped Cream:
2/3 cup confectioner's sugar
1 cup heavy whipping cream
2/3 teaspoon vanilla
1/3 teaspoon sea salt
For the berry sauce:
2/3 cup frozen wild berries
1/3 cup orange juice
2 teaspoons orange liqueur (e.g., Grand Marnier)
2/3 teaspoons vanilla
1 tablespoon cornstarch
1/2 cup brown sugar
Toppings & Garnish:
Nutella hazelnut spread
1 orange, sliced or supremed
1/2 cup of strawberries, sliced
Fresh mint
Confectioner's sugar
Cocoa
Directions
Slice the challah bread into 1 inch thick slices and set aside.
In a large bowl, mix all the ingredients for the wet mixture (eggs, butter, vanilla, half and half and cinnamon) and set aside.
Whipped Cream: In a medium bowl combine the heavy whipping cream, sugar, vanilla and sea salt together and whip using a hand or stand mixer until it reaches a stiff-peaks consistency.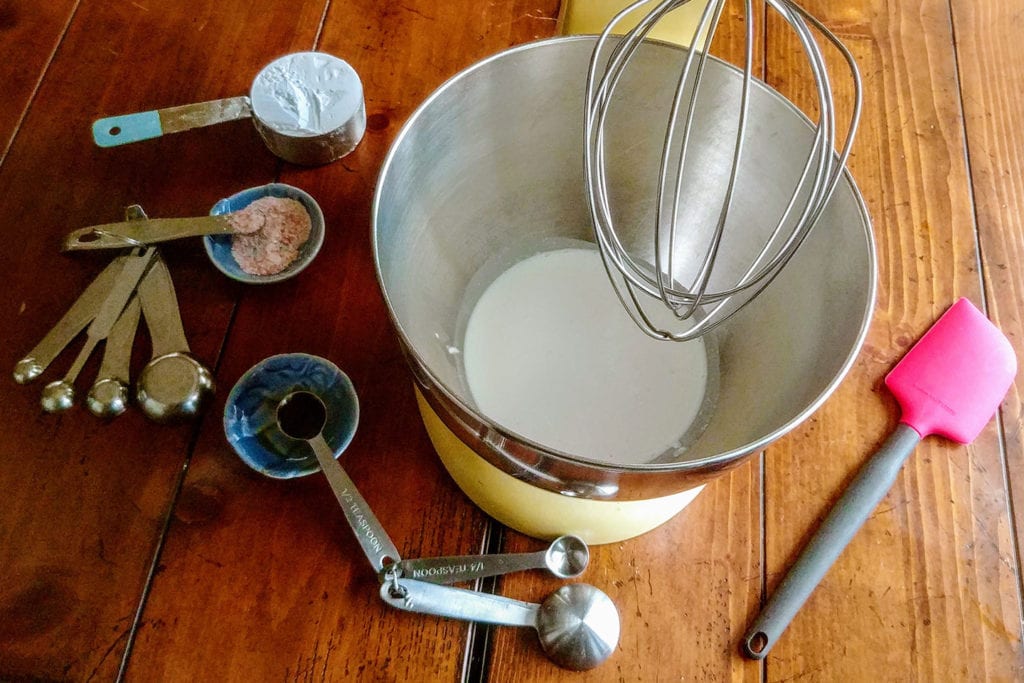 Berry Sauce: In a medium sauce pan over medium heat, add frozen berries and allow to slightly thaw. Add orange juice, vanilla, orange liqueur, brown sugar, and corn starch. Mix well and bring to a boil (if desired, add more cornstarch for thicker consistency). Set aside and let cool slightly.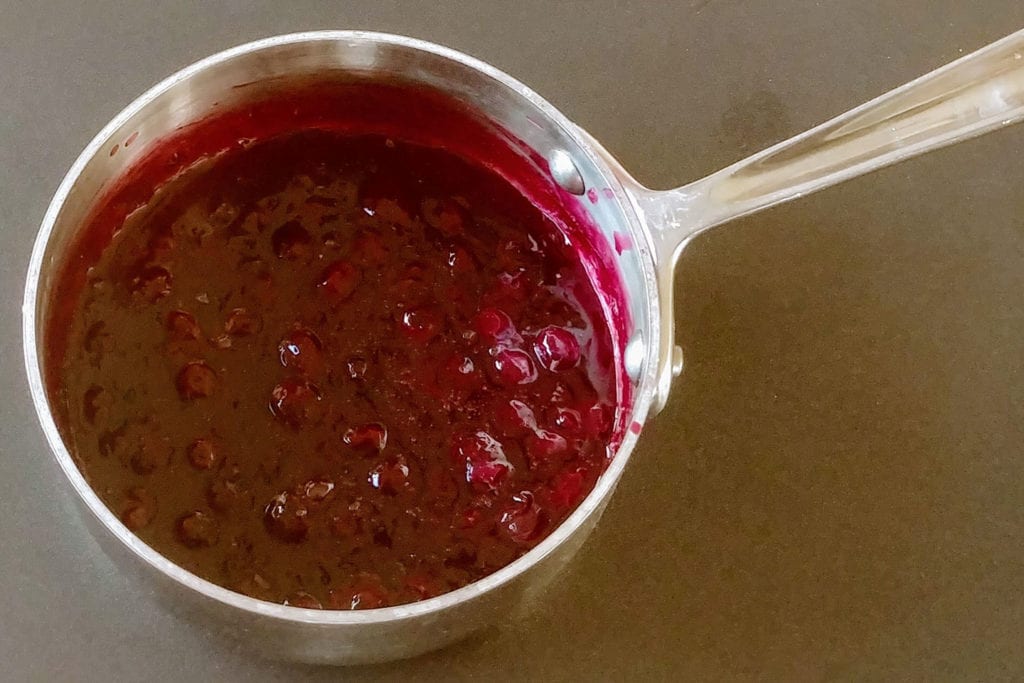 Assembly: Dunk the slices of challah bread into the wet mixture and place on a hot griddle until golden brown on either side. Dust a large plate with cocoa and confectioner's sugar. Set each French toast slice on a plate and smear Nutella over it. Add sliced oranges and strawberries. Top with berry sauce, then vanilla sea salt whipped cream. Finish with a touch of confectioner's sugar and a sprig of fresh mint.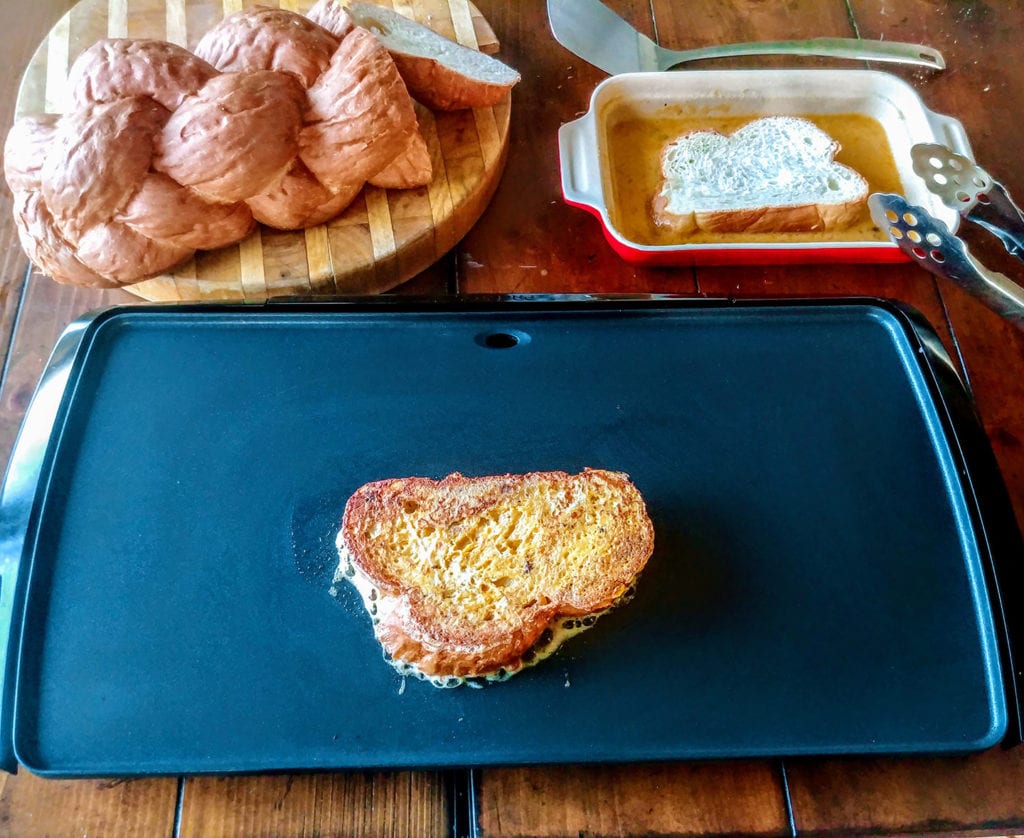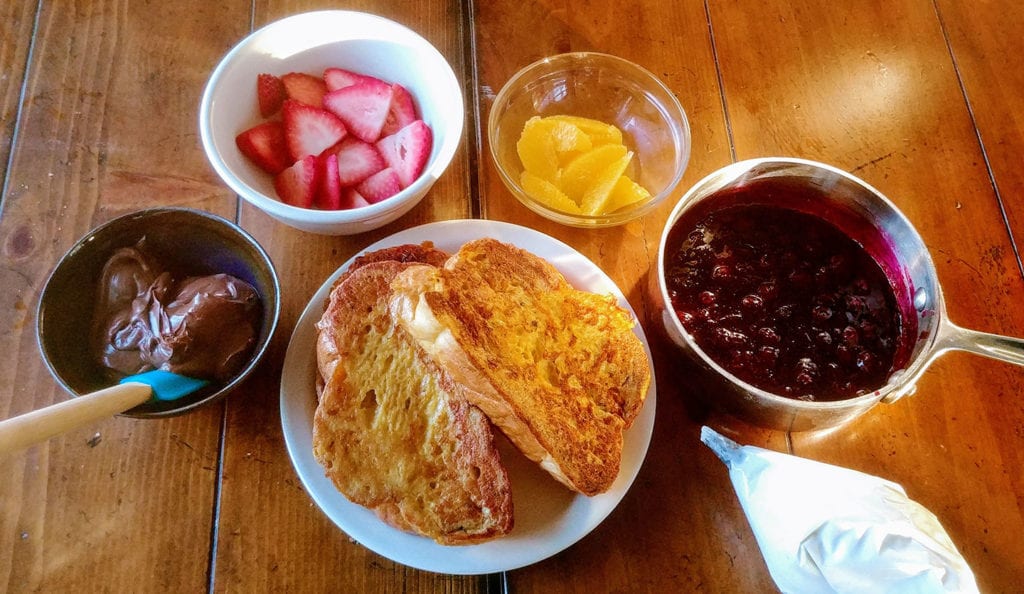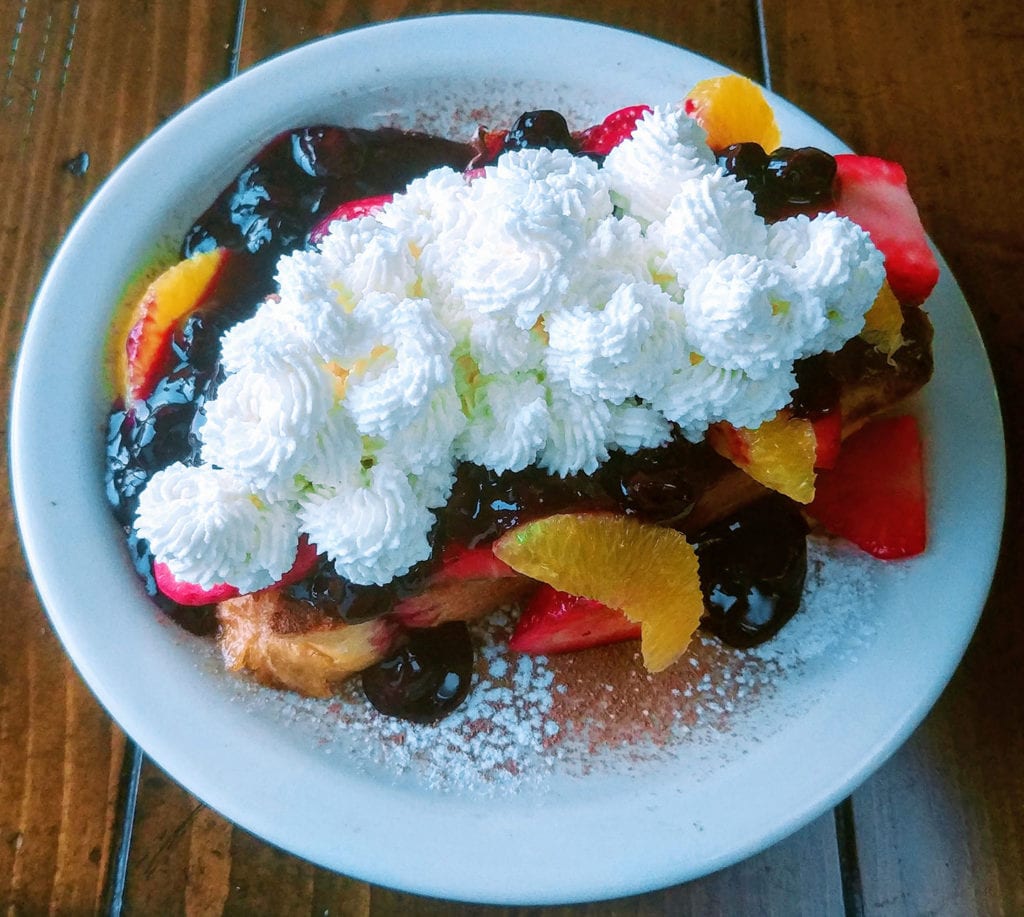 On the Beach Bed & Breakfast
181 N. Ocean Ave.
Cayucos, CA 93430
805-995-3200
californiaonthebeach.com