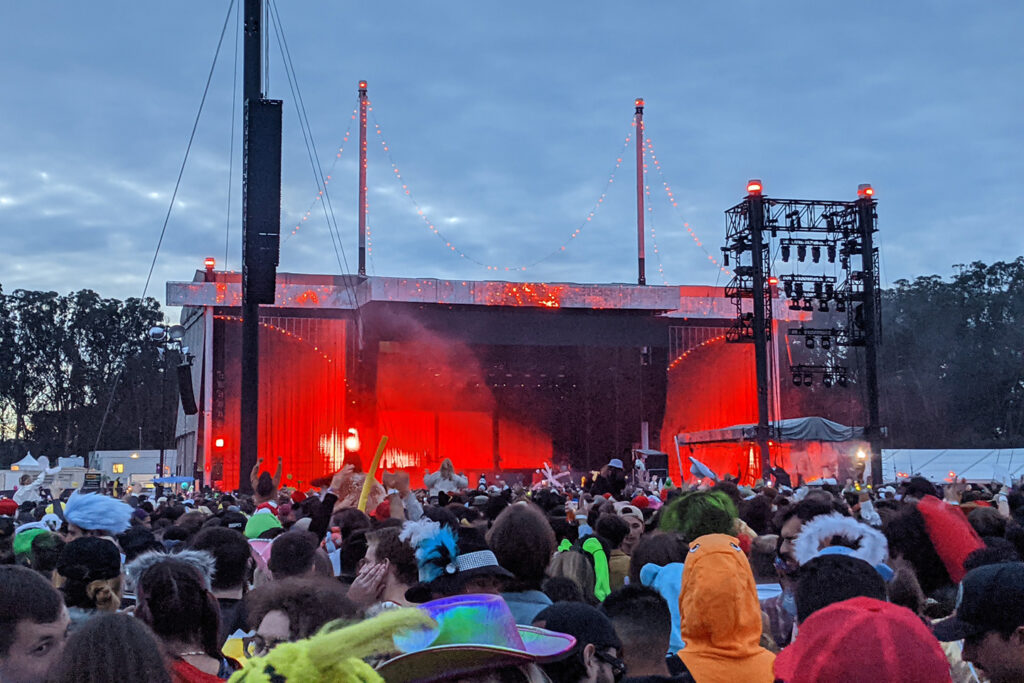 Music Festival Season Returns to California
BY MOLLY O'BRIEN
Music lovers, unite! Festival season in California is back, and better than ever. Here's an insider look at a few of the top music festivals around the state, and some suggestions on a few "VIP" places to stay… because there's no debate that returning to the comfort and upscale amenities of a luxury boutique hotel at the end of a long, tiring (but exciting) day is much more enjoyable than retiring to a tent.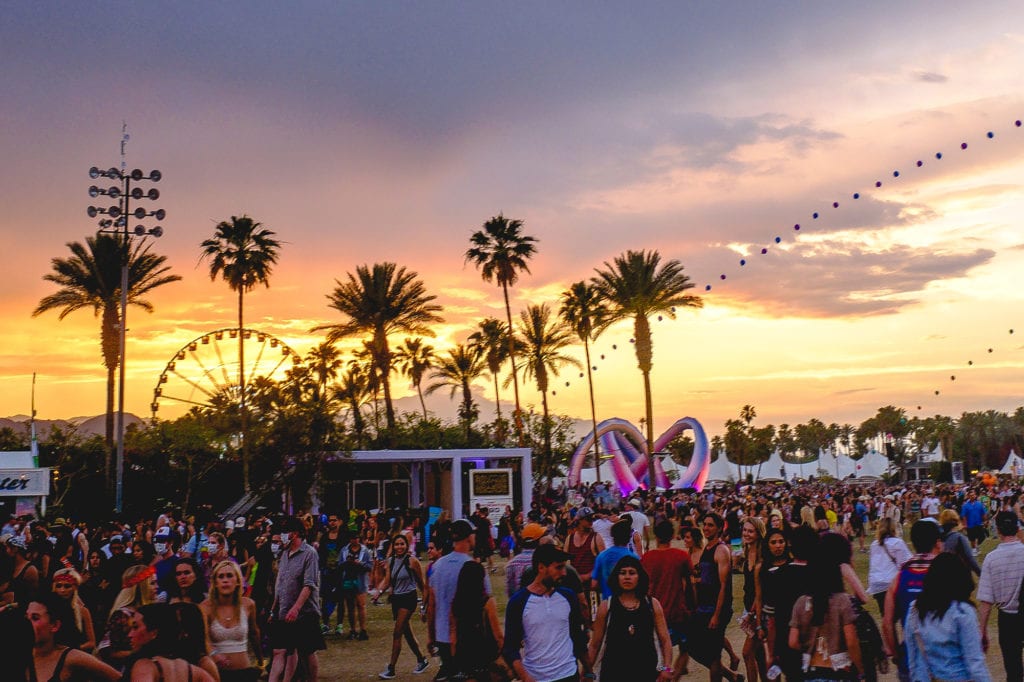 Coachella
When: April 15-17 and April 22-24, 2022
Where: Indio, California
Website: www.coachella.com
Coachella is one of the most internationally influential music festivals, making it the perfect kickoff to an unforgettable California music festival season. People travel from across the world to gather in the desert two hours east of Los Angeles to experience this legendary arts and music festival which runs two weekends in mid-April. There are a variety of well-known performers and celebrity attendees as well as emerging musicians who span across an array of genres. This year's 2022 headliners are set to include Harry Styles, Billie Eilish, and Ye. Although tickets are technically sold out, and only available for a three-day general admission purchase, those who want to try to have a 2022 Coachella experience can join an official waitlist on the festival's website.
Where to Stay: After a day of bohemian arts and music, it feels like a relaxing respite to spend a night at the Mediterranean-themed El Morocco Inn & Spa. This hidden oasis is nestled into Desert Hot Springs offering warm pools of natural spring-fed mineral water that are open to guests 24-hours a day, and a courtyard area adorned with decor brought back from the owners' dozens of trips to Morocco. For those who want to spend the night amongst the hustle and bustle of downtown Palm Springs, Los Arboles Hotel is a charming, historic boutique Palm Springs resort featuring a heated pool, Jacuzzi, and a location that's walking distance from all of the downtown shopping, dining, and nightlife of the city.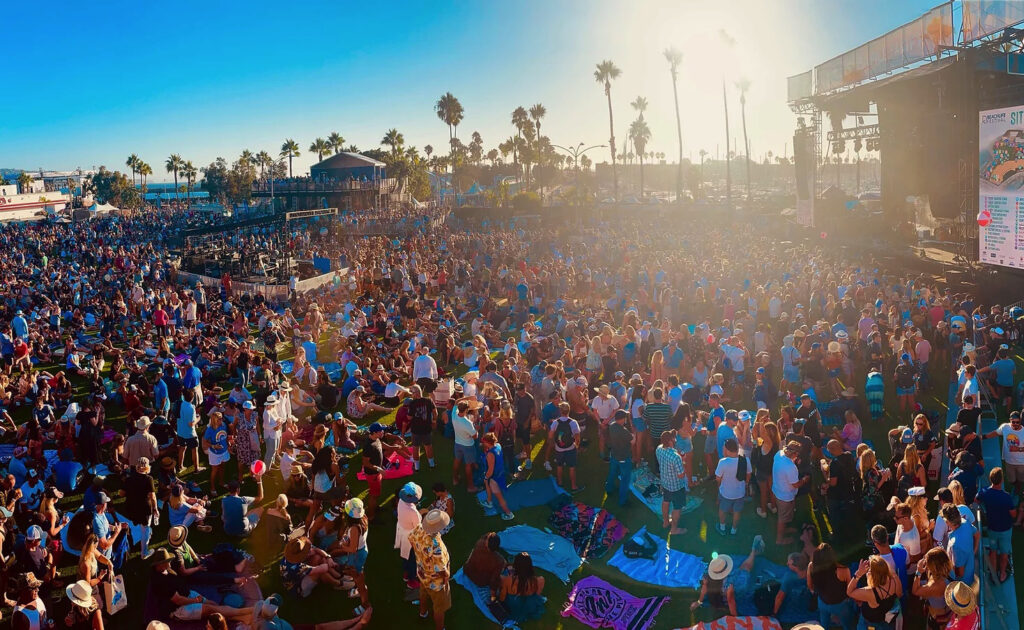 Beachlife Music Festival
When: May 13-15, 2022
Where: Redondo Beach
Website: www.beachlifefestival.com
Beachlife Music Festival spreads good vibes with music across the sands of Redondo Beach, celebrating the classic surf culture of Southern California and the beauty of the city's sand and sea. Featuring four stages and sounds from more than 50 bands spread across three days, this Indie and Alternative Rock festival feels quintessentially SoCal. Headliners for 2022 include Weezer, The Smashing Pumpkins, Sheryl Crow, and the Steve Miller Band among other breezy musical talents and tickets are on sale right now for single-day or three-day purchase on the event's website. Be forewarned while buying, there are two types of general admission tickets—one type of ticket designated as "Plus" offers attendees in and out privileges, while regular admission tickets do not.
Just 10 miles north along the coast, Inn at Playa Del Rey is a fantastic place to call home during this sunny and upbeat festival. All 22 uniquely decorated rooms come with fine linens, big-screen televisions, and some even have their own fireplaces and private balconies. Guests can borrow one of the complimentary beach cruisers to enjoy a bike ride along the 26-mile beach bike path or get warmed up for Beachlife by listening to their favorite songs on a walk along the ocean.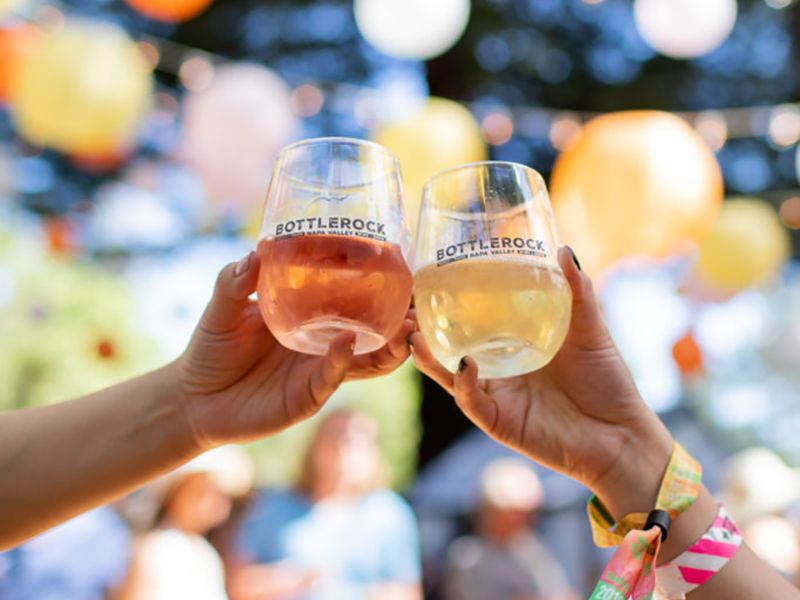 Bottle Rock Napa Valley
When: May 27-29, 2022 (Memorial Day Weekend)
Where: Napa Valley, California
Website: www.bottlerocknapavalley.com
Traditionally held annually over Memorial Day Weekend, Bottle Rock Napa Valley is a three-day event that pairs chart-topping musicians with world-class wine and food. Music stars share the stage with Napa Valley wines and celebrity chefs. This year's musical line-up features Pink, Metallica, Twenty One Pilots, and many others. There's also an on-site spa, and a culinary stage highlighting acts to complement the music to create a feast for all of the senses.
But for those who are in need of a place to recharge and "wind-down" after some "wine-ing down" at Bottle Rock festivities, there are a whole host of luxury boutique hotels all within walking distance of downtown Napa. Festival-goers can opt in to sign up for day passes for Friday, Saturday, or Sunday (subject to availability) on the website, or for a three-day general admission pass to get in on all the action.
Where to Stay: The R Inn Napa is a contemporary urban boutique hotel featuring state-of-the-art technology, unique original artwork, and a sleek, modern design. Housed in a grand Victorian, The George is a nine-room boutique hotel that remains true to the building's historic architectural details while creating gorgeous interiors steeped in modern style and luxury. Nestled on an acre of gardens, Churchill Manor is an architectural treasure with European antiques, cozy fireplaces, and a wide, wraparound porch. At The McClelland House, a recent renovation exquisitely recreates the Victorian's old-world grandeur while appealing to modern sensibilities and luxury tastes. The Cedar Gables Inn is a one-of-a-kind Arts & Crafts mansion featuring original redwood interiors, leaded windows with gothic flourishes, and an eclectic mix of antique and modern furnishings.
Outside Lands Music and Arts Festival
When: August 5-7, 2022
Where: Golden Gate Park, San Francisco, California
Website: www.sfoutsidelands.com
Outside Lands Music and Arts Festival in San Francisco showcases some of the biggest names in Indie rock, alternative, hip hop, and electronica—in addition to bringing together vendors and connoisseurs of some of San Francisco's finest food, wine, beer, art, and cannabis. The festival draws tens of thousands to Golden Gate Park each year for three days in August. The lineup for 2022 has yet to be officially announced, but past performers have included Lizzo, Tame Impala, Bon Iver, and more. Tickets aren't available for purchase yet, but future attendees can sign up on the Outside Lands website to get up-to-date information on availability and lineup as available.
Where to Stay: Right across from Golden Gate Park, Stanyan Park Hotel is an affordable, elegantly restored, 1883 Beaux Arts-style hotel with a café featuring rare poster art from Jefferson Airplane, Janis Joplin, and other music legends. Nestled between the Castro and the Mission, Parker Guest House offers a relaxed, convivial atmosphere with beautifully designed rooms and a secret garden for unwinding after the festival. In the heart of the Mission district, the Inn San Francisco features a rooftop deck with 360° views of the city and a private backyard garden with an inviting redwood hot tub. Just three blocks from the iconic Painted Ladies at Alamo Square, Chateau Tivoli art lovers will revel in the design details of this meticulously restored 1892 Victorian mansion. Located between The Presidio and Golden Gate Park (and within walking distance of the shops and restaurants on Union Street and Fillmore Street), the historic Monte Cristo Inn features high ceilings, hardwood floors, antique furnishings, and luxurious modern baths.
Monterey Jazz Festival
When: Sept. 23-25, 2022
Where: Monterey County Fairgrounds
Website: montereyjazzfestival.org/
The Monterey Jazz Festival is the longest continuously-running jazz festival in the world. Every year since 1958, locals and visitors alike converge on the 20-acre, oak-speckled site of the Monterey County Fairgrounds to enjoy great food, drinks, and jazz music food in a laid-back, open-air setting. This year's headliners include Gregory Porter, Chucho Valdés, Veronica Swift, Las Cafeteras, Dee Dee Bridgewater, Kurt Elling, and more. Festival-goers can sign up on the website to gain access to the pre-sale list for the upcoming 65th event—which will be back at full capacity—once it opens, and enjoy the chance to land the best seats at the earliest sale date.
The romantic Old Monterey Inn is surrounded by more than an acre of English gardens, feeling like a secluded retreat nestled into the heart of Monterey. At the Martine Inn, you'll find museum-quality antiques, wood-burning fireplaces, clawfoot tubs, and hypnotic views of the waves crashing against the rocky coastline. Built in 1888, the Green Gables Inn is a meticulously restored Queen Anne Victorian steeped in storybook style with panoramic views of the Monterey Bay. Overlooking Lover's Point, every room at Seven Gables Inn has an ocean view. The inn exudes opulence with stamped-tin ceilings, crystal chandeliers, ornate columns, gilded-framed artwork, high-quality antiques, and Persian rugs. In downtown Pacific Grove, the Gosby House Inn is a cheerful Victorian with a charming garden patio. The location is easily walkable to shops and restaurants. Nestled between downtown Pacific Grove and the beach, Centrella Inn is a charming Victorian with a broad porch and intimate seating areas scattered among the backyard cottages and gardens.
Lead photo of Outside Lands Music and Art Festival by Molly O'Brien