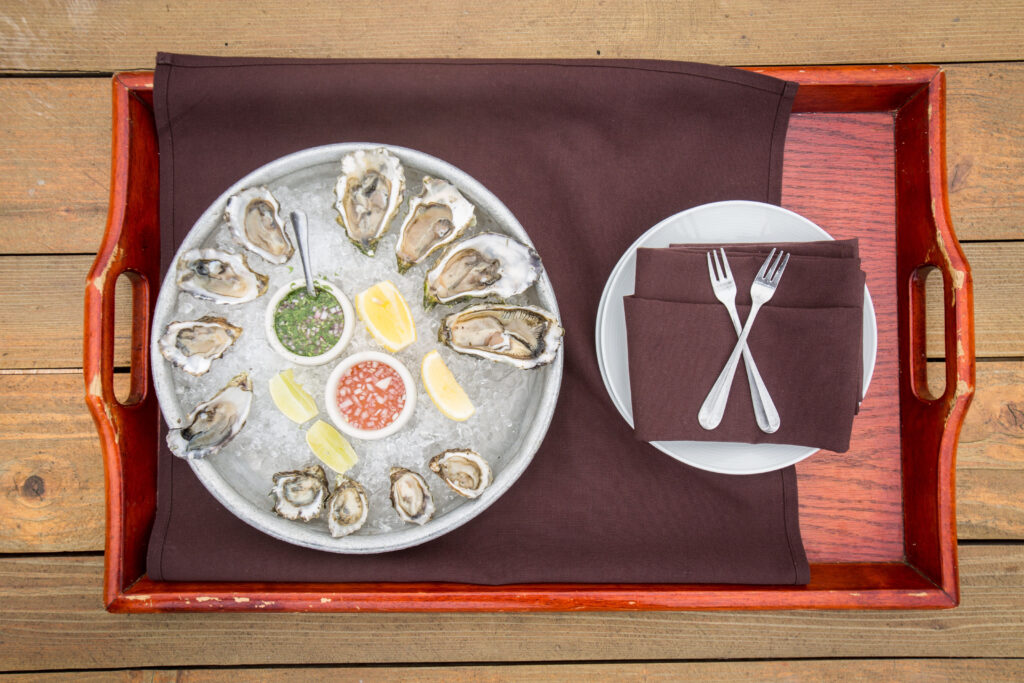 Most Unique Amenities at California Inns
Evening wine receptions, gourmet breakfasts, cozy robes, loaner bicycles, and free WiFi are just some of the creature comforts that are standard fare at many boutique hotels and bed and breakfast inns in California. But a handful of inns offer their guests truly unique and whimsical amenities. We've compiled a list of California inns with amenities you can't find anywhere else.
Hotel Drisco
The long list of complimentary amenities at the Hotel Drisco dazzles even the most discerning guests. Located in San Francisco's prestigious Pacific Heights neighborhood, the hotel has thought of every possible need and provided every indulgence to welcome and pamper guests. The hotel's complimentary chauffeur service can whisk guests downtown or anywhere else in the city. International guests are greeted by the flags of their home countries flying above the entrance. The nightly turndown service is a delightful treat featuring indulgent dark chocolate shortbread. Other thoughtful amenities include reusable glass bottles with filtered water pitchers, pillow menus, adaptive sound machines, dimming alarm clocks, and much more. Guests will also find amusing touches like "Poo-Pourri" which provides a pleasant olfactory experience in the lavatory.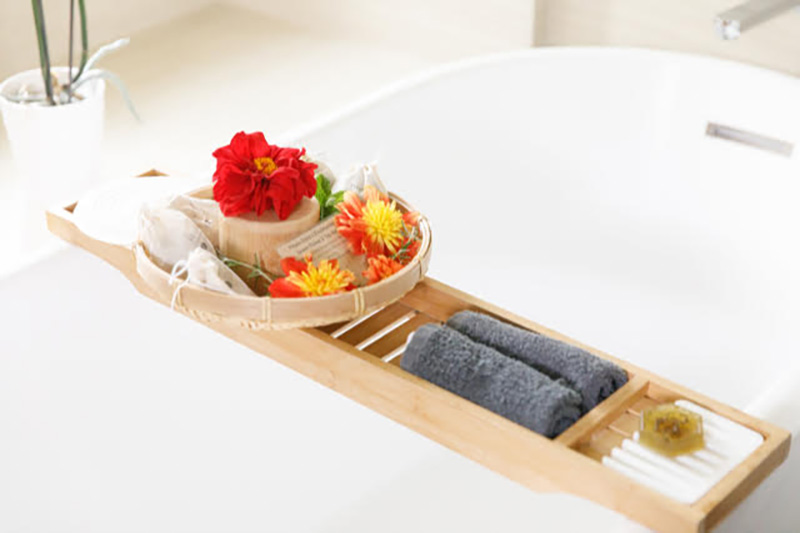 Inn at Moonlight Beach
A luxe wellness retreat in Encinitas, the Inn at Moonlight Beach provides a soothing welcome to their guests. Upon arrival, guests are greeted with a warm pot of the inn's signature organic wellness tea, house-crafted organic dark chocolate mandalas, and healthy treats from the inn's own biodynamic garden. Guest also receive a flower herbal tea bath kit for enjoying a restorative, relaxing bath in the in-room soaking tub. The tea bath kits feature medicinal herbs and flowers grown and harvested from the inn's biodynamic garden and are hand-assembled by the innkeepers into pouches with Epsom salt and essential oils. Other unique complimentary guest room amenities include a spa aromatherapy diffuser, a sound-therapy machine, and a basket for harvesting fruits, vegetables, and herbs from the gardens surrounding the inn.
Timber Cove Resort
Perched on a bluff along the rugged Sonoma coastline, the iconic Timber Cove Resort was reimagined and renovated in 2016 to retain the architecture and authenticity of the original 1960's resort while bestowing the comforts and amenities of a modern boutique hotel. A strong midcentury vibe runs not only through the hotel's warm-hued timbers but the hotel's unique amenities. All of the guest rooms feature Crosley LP record players with an enviable collection of vinyl records for spinning tunes ranging from jazz to rap. In-room tea kettles and French-press coffeemakers allow guests to craft their own pour-over coffee while retro-styled Smeg refrigerators are stocked with munchies and libations. The hotel's outdoor living room offers ping pong, foosball, billiards, custom-made bench swings, and an oceanside fire pit. The hotel also hosts live music on Wednesday nights and complimentary wine tastings featuring Sonoma County winemakers on Tuesdays and Thursdays.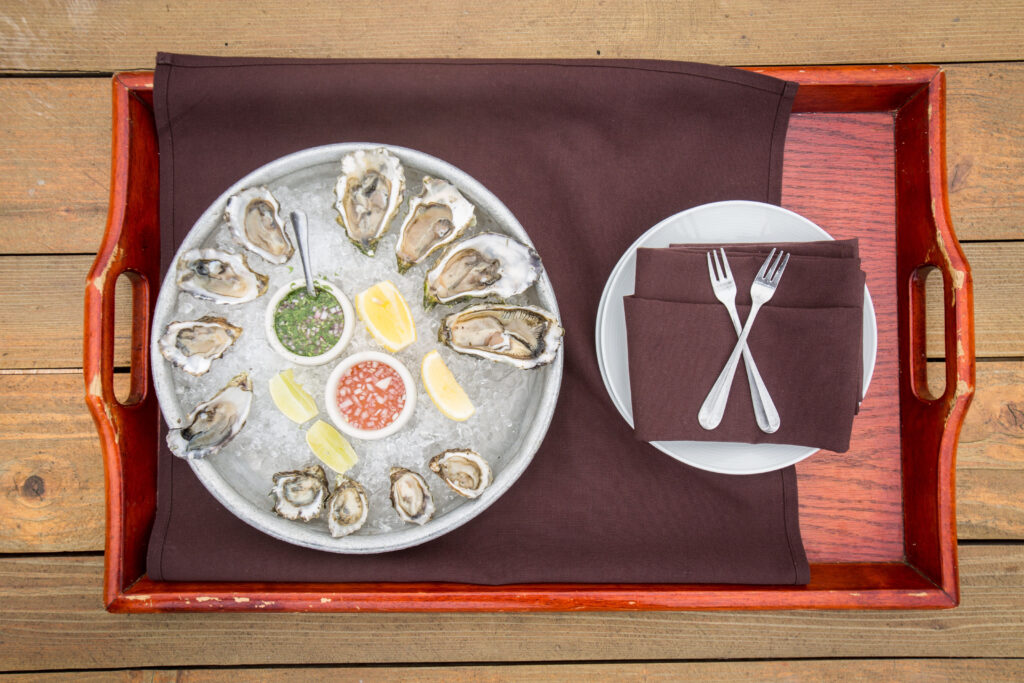 Nick's Cove
Nestled along the water's edge in a sheltered cove of Tomales Bay, Nick's Cove is a collection of elegantly restored 1930s cottages imbued with a nostalgic charm. Each cottage is a luxurious hideaway with lofty down comforters, wood-burning stoves, heated bathroom floors, deep soaking tubs, and private decks with panoramic views of the tranquil waters. Nick's Cove also features a legendary restaurant and oyster bar serving the freshest in local seafood. The inn's unique amenities include the complimentary barbecued oysters delivered to the guests' door upon arrival. An incredibly well-stocked in-suite honor bar allows guests to craft almost any cocktail of their choosing. In addition, the chef at Nick's Cove hand-crafts decadent s'mores kits that can be enjoyed around the warm glow of the beachside fire pit.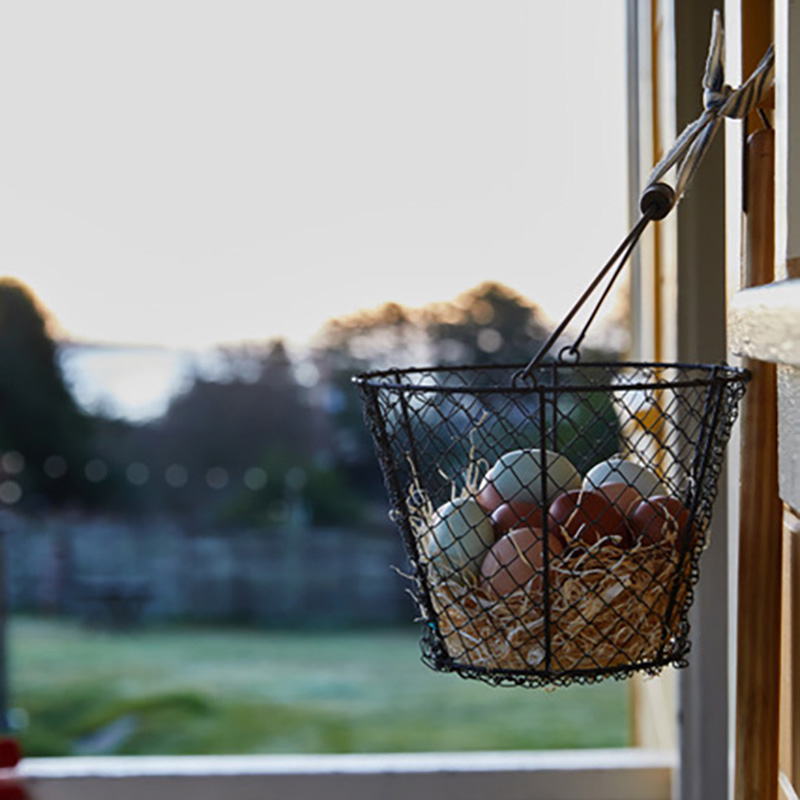 Mar Vista Farm + Cottages
Just across Highway 1 from the Pacific Ocean, Mar Vista Farm + Cottages is a small, working farm along the "secret coast" of Mendocino County. 10 bright and airy vintage cottages are scattered around the property, all featuring cozy furnishings, fireplaces, and well-stocked kitchens. One of the most charming amenities is the complimentary farm-fresh eggs delivered to the guests' doors each morning. Guests are also free to harvest veggies, herbs, and fruit from the farm's edible gardens for preparing their own meals. In addition, the innkeepers can stock the guests' cottages prior to their arrival with a grocery basket containing traditional staples along with hand-crafted sweets, freshly baked bread, and other provisions from local vendors. The innkeepers also offer a menu of delightful picnic basket options packed with all the necessities.
Martine Inn
Overlooking the Monterey Bay, the Martine Inn is a classic Pacific Grove Victorian inn with museum-quality antiques, period wallpapers, and claw foot tubs. The inn boasts an 1890's billiard table, a collection of authentic Plein-air paintings, and an impressive library carefully stocked with books ranging from English classics to current gems. But for car enthusiasts, the coolest amenity is the MG showroom. The inn's owner, Don Martine, restores and races vintage MGs. Tucked behind the inn's courtyard, the showroom houses a rotating collection of rare and vintage MG cars. Currently on display is a 1948 MGTC DOHC racecar, a 1951 Emil Deidt MG tube frame Indy-style racecar, a 1953 MGTD with Ford running gear and full race V8 60, a 1955 MGTF 1500 pick-up truck conversion, and a 1952 MGTD MK 11. The showroom also features vintage automotive art and memorabilia.