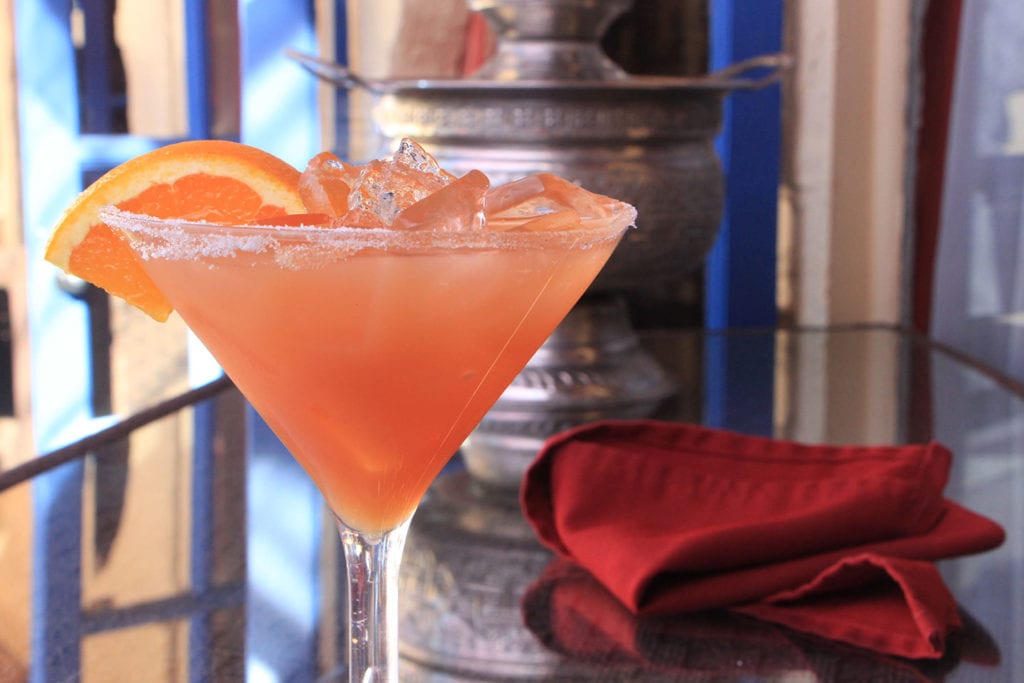 Morocco-tinis: A Virtual Vacation in a Martini Glass
Upon entering the doors of El Morocco Inn & Spa in Desert Hot Springs, guests are whisked on a magic carpet ride to an enchanting, Moroccan-inspired oasis where the inn's signature cocktail— "Morocco-tinis"—are served poolside every night. The bar overlooks a flickering firepit and a warm, natural spring-fed pool surrounded by glowing lanterns, lounge chairs, Moroccan poufs, and daybeds piled with pillows. Sheer fabrics billow in the desert breeze while faint strains of Moroccan music drifts overhead.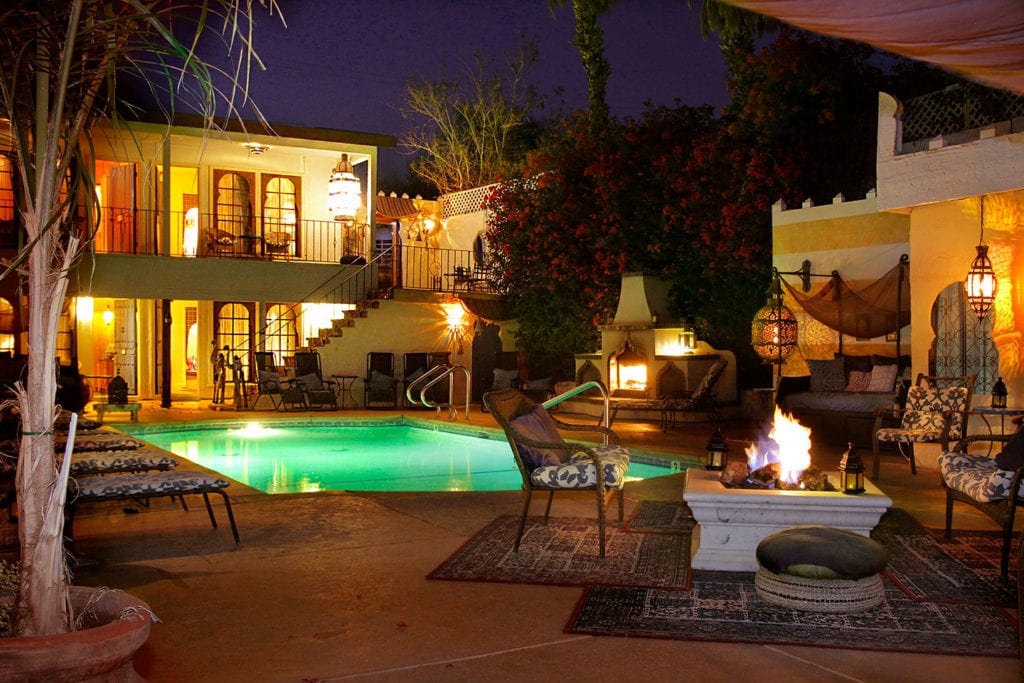 While an escape to El Morocco Inn & Spa will have to wait for now (the inn is temporarily closed in accordance with the governor's shelter-in-place order), you can easily make Morocco-tinis at home. The inn's owner, Bruce Abney, graciously shared the recipe for his secret elixir in a video a few years ago, and we've reposted it below.  The drink is a simple concoction mixing equal parts orange and cranberry juices with sake and a splash of "lemon seltzer" (a.k.a. Squirt) and a dash of sweet vermouth. It's served on the rocks in a sugar-rimmed martini glass with an orange garnish. The Morocco-tini is the perfect cocktail for a virtual vacation.
El Morocco Inn & Spa
66810 4th Street
Desert Hot Springs, CA 92240
760-288-2527
www.elmoroccoinn.com
California B&B and Boutique Hotels