Lemon Pound Cake Muffins from Hennessey House
At the top of Main Street in downtown Napa, the Hennessey House Bed and Breakfast Inn is a romantic Queen Anne Victorian. Nestled on a half-acre of gardens with a relaxing outdoor patio, the grand home was originally built in 1889 for a prominent Napa physician. It was converted into a bed and breakfast in the 1980s and fully renovated in 2017.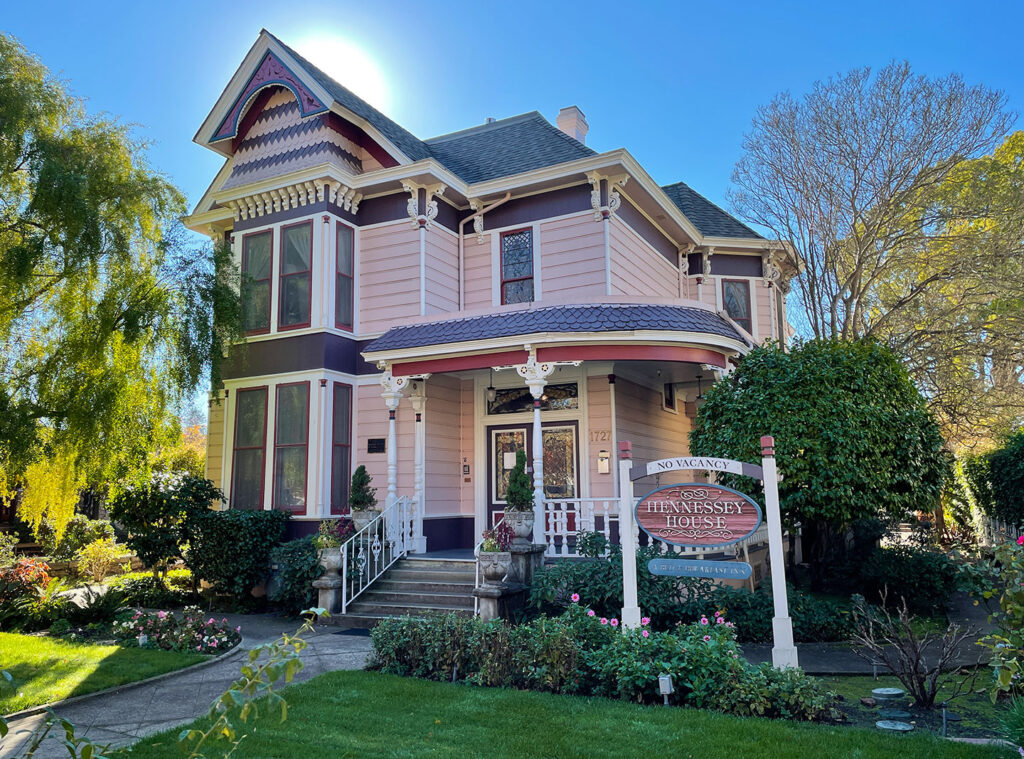 Each of 10 guest rooms offers private baths, luxurious linens, antique furnishings, and romantic touches. Modern features include individually controlled thermostats, green-sourced electricity and gas, and complimentary WiFi. Many of the rooms also offer fireplaces and clawfoot or whirlpool tubs.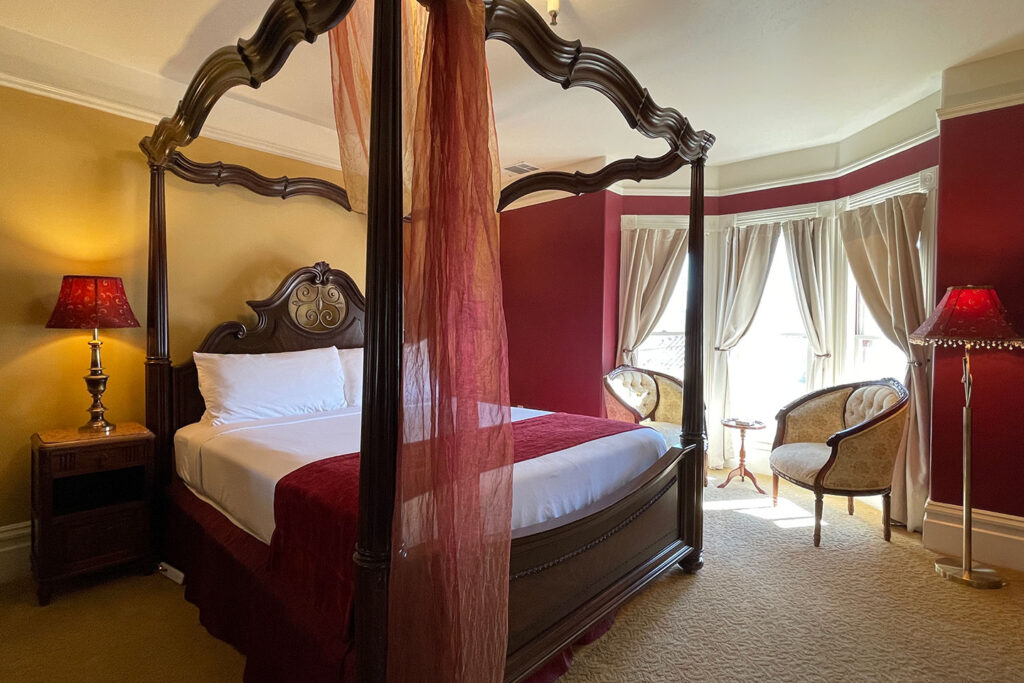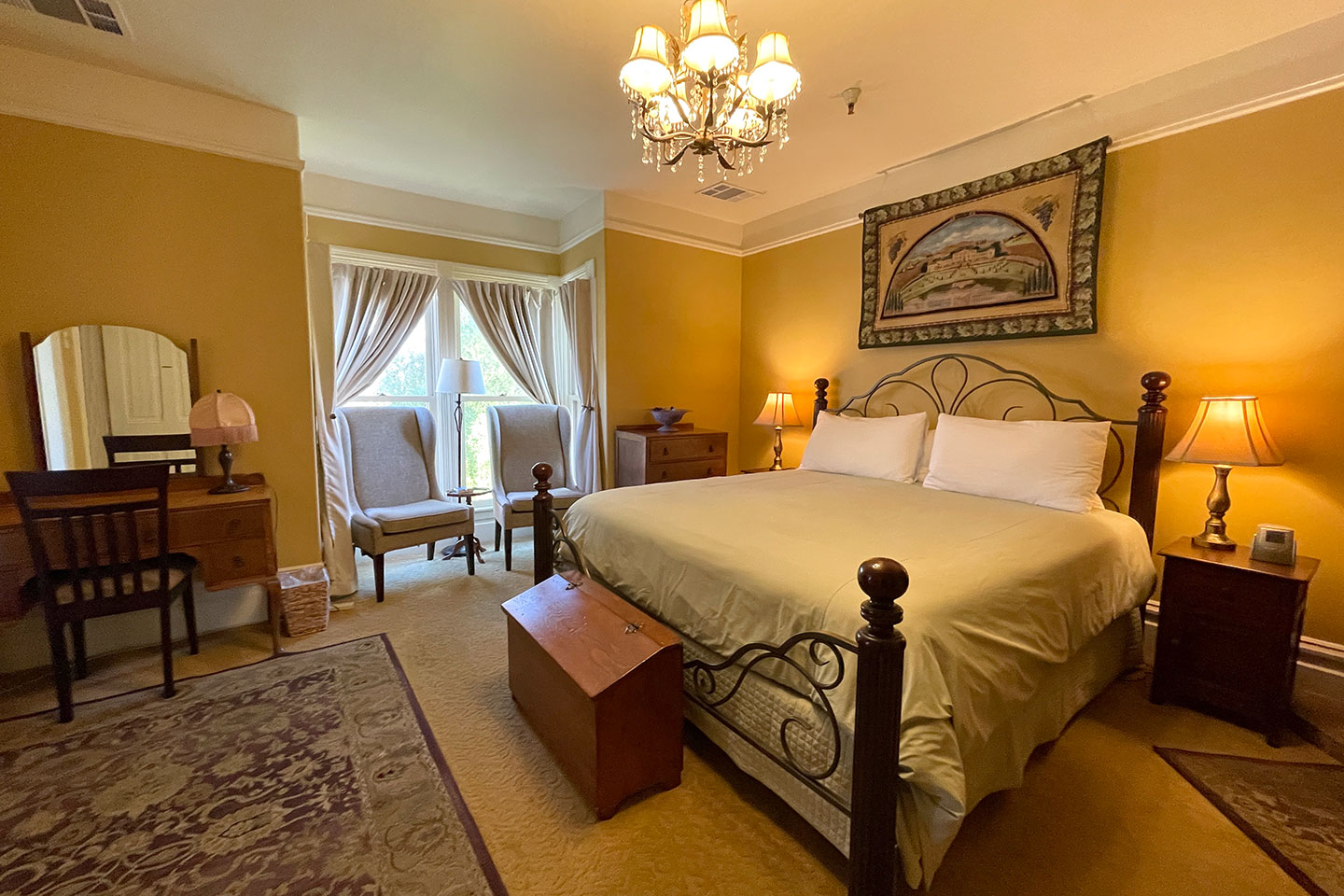 The inn is located next door to the Jarvis Conservatory, which hosts an array of chamber concerts and art house films. The inn's location also places guests within an easy stroll of downtown Napa restaurants, shops, galleries, and wine tasting rooms. Napa Valley's 400-plus wineries are just minutes away by car.
Guests of the Hennessey House are treated to freshly baked cookies, evening wine and cheese, and a made-from-scratch breakfast served each morning. Guests can choose to enjoy breakfast in the period-perfect dining room with a hand-painted stamped tin ceiling or the enchanting garden patio. Breakfast is a highlight of each stay, featuring a seasonal fresh fruit course and a main course that changes daily. Entrees might include crepes Florentine with asparagus in orange butter sauce or a decadent French toast soufflé. Freshly baked muffins or scones are also served with breakfast.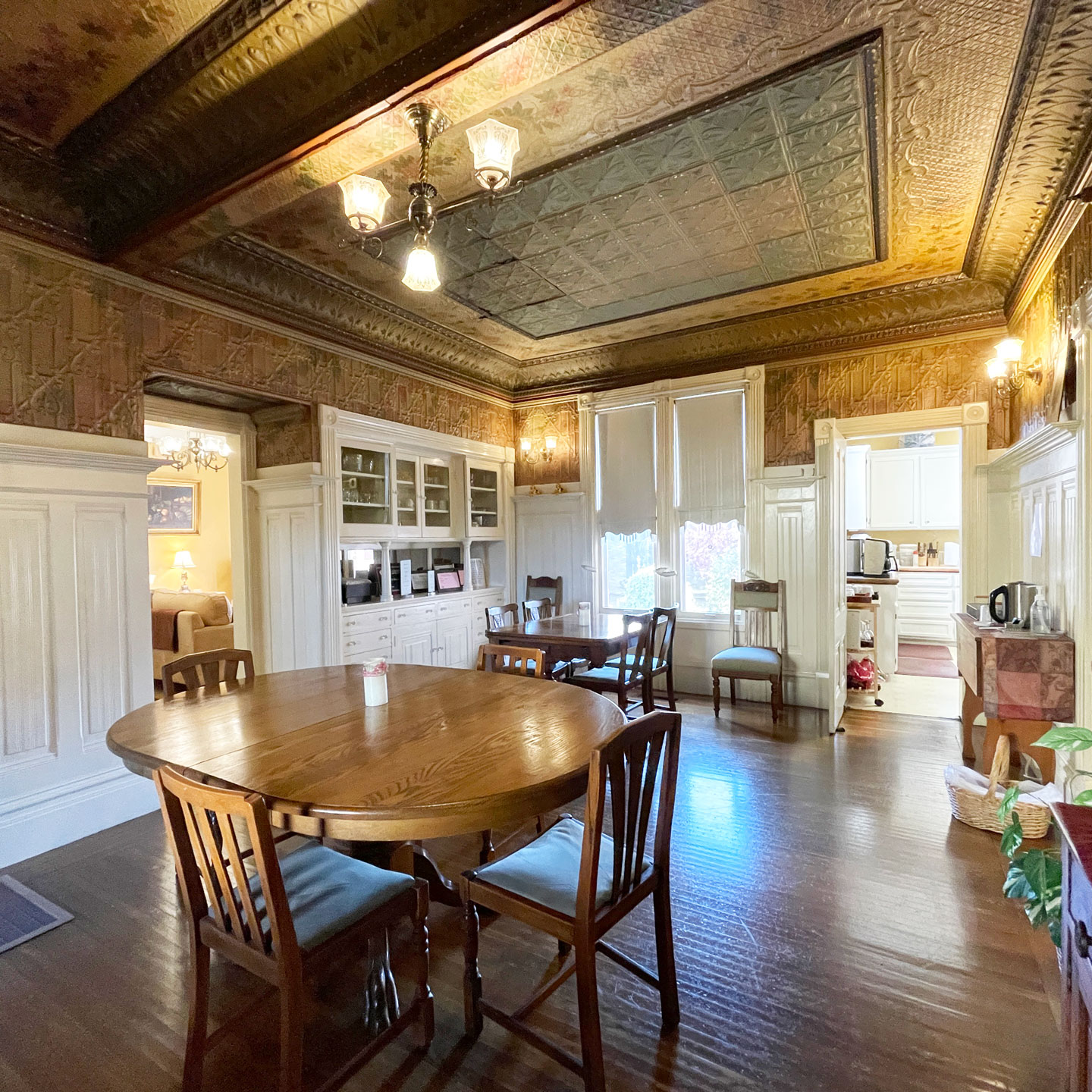 Everyone's favorite muffin at the inn is the Lemon Pound Cake Muffins, and it only takes one bite to understand why. Requiring just a handful of common pantry ingredients and less than half the baking time of a traditional pound cake, these muffins are a quick shortcut to the dense crumb and golden-brown crust of the classic dessert. There's also no creaming involved, less saturated fat, and sweetness that can be toned down or ramped up by simply adjusting the amount of lemon syrup drizzled on after baking. The muffins have all the qualities of a perfect breakfast quick bread, and the inn's owners, Kevin and Lorri Walsh, have graciously shared their recipe.
Lemon Pound Cake Muffins
Courtesy of Hennessey House
Makes 20 to 22 Muffins
Ingredients
4 lemons
2 cups sugar (plus ¾ cup for syrup)
3 cups flour
1 ½ teaspoon baking powder
3 eggs
1 ½ cups vegetable oil
1 ½ cups milk
Directions
Thoroughly zest the lemons with a fine grater and set aside the zest.
Juice the lemons and set aside the juice.
Preheat oven to 350 degrees Fahrenheit.
Sift the dry ingredients together (flour, baking powder, and two cups of the sugar).
In a separate large bowl, whisk the wet ingredients together (eggs, oil, milk).
Add the dry ingredients to the wet ingredients, stirring until just combined.
Sprinkle the lemon zest on top of the batter to keep the zest from clumping, then fold the zest into the batter.
Scoop or spoon the batter into a well-greased or sprayed muffin tin, using a #20 scoop or ¼ cup measuring cup to ensure uniform muffin sizes.
Bake until the top of the muffins springs back when lightly touched, or until a toothpick inserted into the center comes out clean (approximately 23-30 minutes).
While the muffins are baking, make the lemon syrup:
Mix together ½ cup lemon juice and ¾ cup sugar in a saucepan. If four lemons yield more or less than ½ cup of juice, adjust the amount of sugar to compensate (use 1.5 times the amount of sugar as juice).
Over medium heat, bring the lemon syrup to a simmer and continue simmering until the sugar is completely dissolved.
While the muffins are warm, use a toothpick to poke small holes through the top of each muffin to allow the syrup to soak in.
Spoon one tablespoon of syrup over each muffin.
Let the muffins cool for about 10 minutes before removing them from the pan.