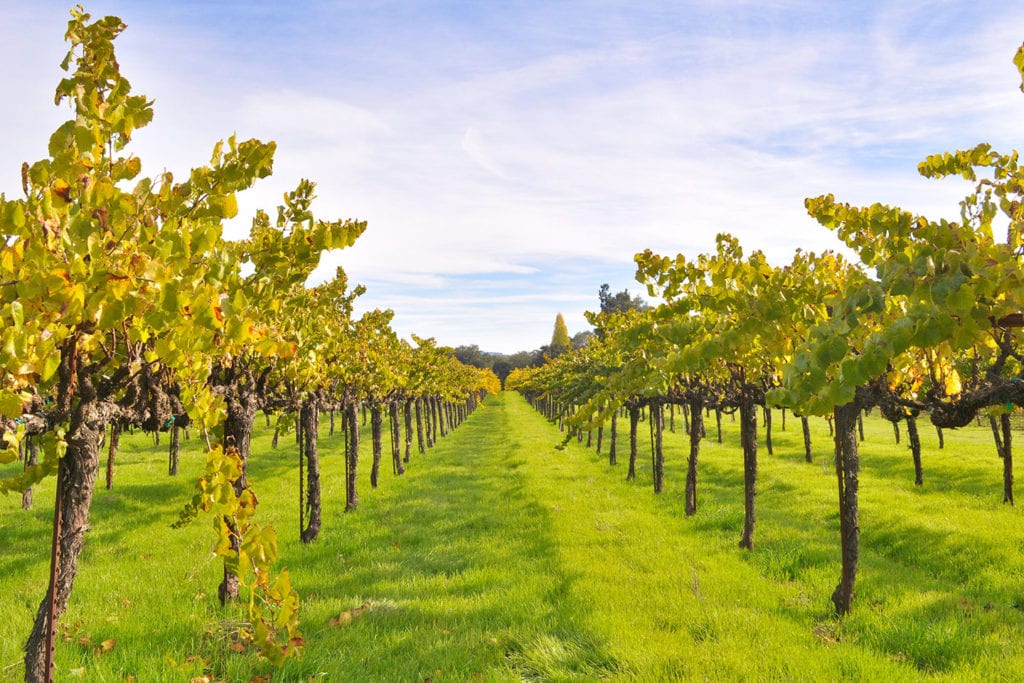 Healdsburg: A Wine Country Epicenter of Culture, Community, and Resilience
Once shelter-in-place is no longer a part of our daily lives, the surreal quiet and isolation we're experiencing right now is likely to awaken a renewed sense of resiliency and an urgency to see more of the world. On the north end of Sonoma County, there's a plucky little wine country town that knows much about resilience. In recent history alone it has barely escaped, and then triumphantly rebounded from, all manner of devastating natural disasters: earthquakes, forest fires, droughts, floods. For that alone, it deserves a place at the top of your travel bucket list.
But even more impressive are the charms that have helped Healdsburg bounce back time and again. Nestled at the juncture of three of Sonoma County's prime wine-growing regions and located just 67 miles north of the Golden Gate Bridge, it has repeatedly been named one of the top 10 small towns in America.
The town is centered on a historic plaza that provides an important focal point for tourists and locals. Once named by Travel and Leisure as one of "America's Most Beautiful Town Squares," the park-like plaza is surrounded by several blocks of wide and welcoming streets filled with boutique shops, art galleries, eateries, wine tasting rooms, street vendors, and performing artists. Walking paths crisscross the plaza, passing bubbling fountains, lush trees, a central copper-roofed gazebo, and seating that invites conversation, before spilling out onto the walkable shopping area.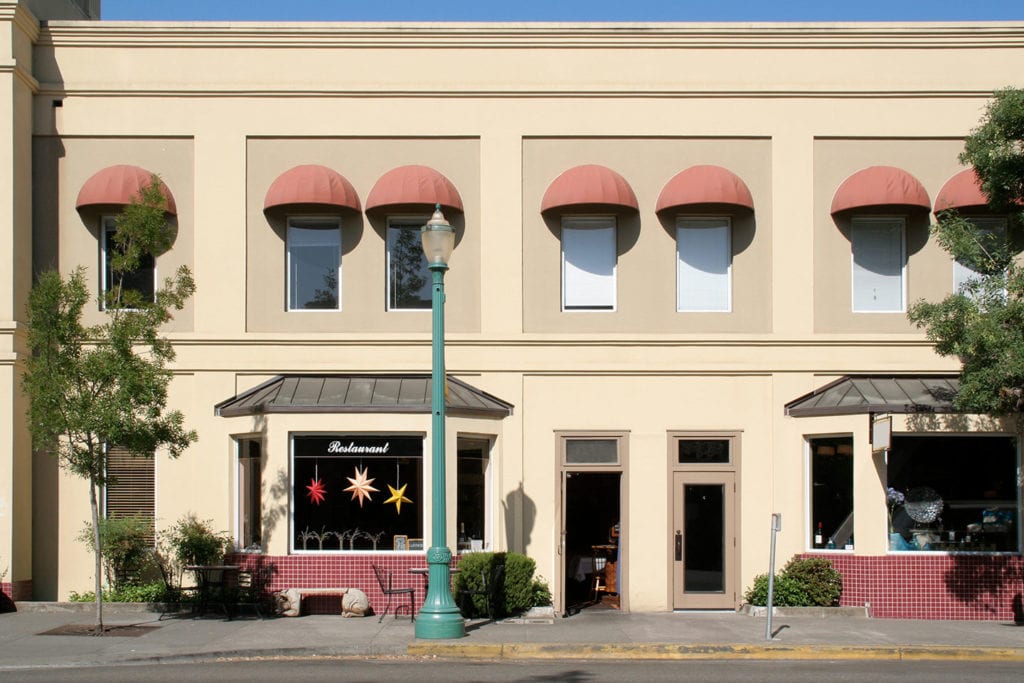 At Healdsburg's southeast corner, the Russian River takes a sharp bend east and away from town. Just south, near a steel-truss bridge at the site of a river crossing used since the 1850s, is Healdsburg Veterans Memorial Beach. There, a seasonal dam creates a calm summer swimming area, while the surrounding lazy waters invite water sports like canoeing, paddle-boarding, and rafting. A wide sloped beach is wildly popular, and families gather to picnic, sunbathe, and play in the sand.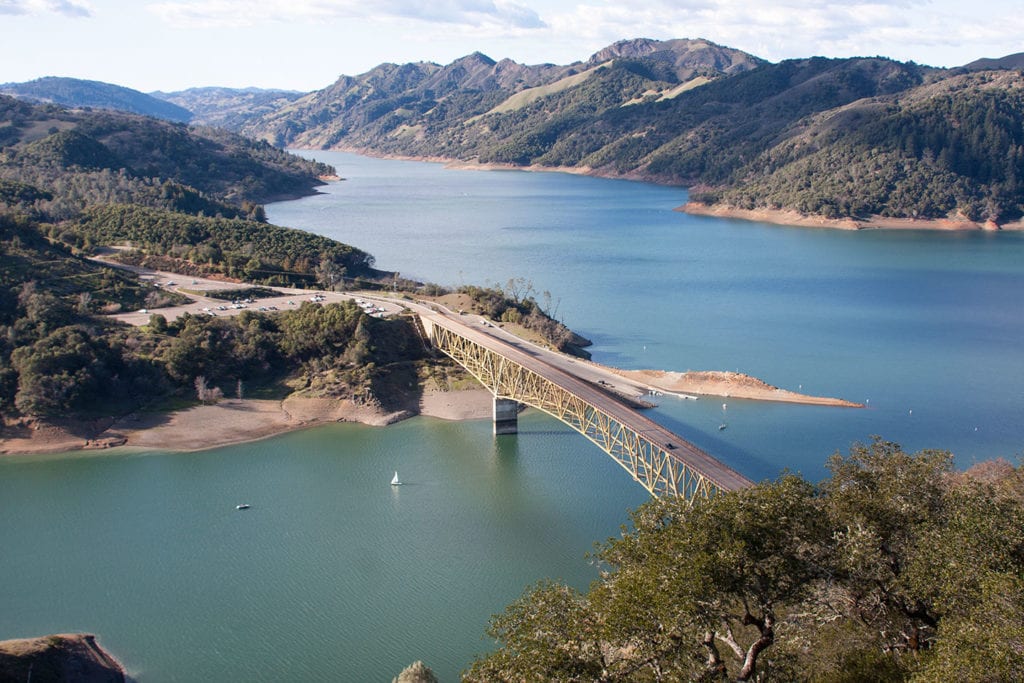 Northwest of town, a serene ten-minute drive through Dry Creek Valley takes visitors to Lake Sonoma, a placid boating destination featuring secluded coves and inlets and surrounded by tree-studded slopes perfect for picnicking or camping. Twenty miles to the west is Armstrong Redwoods State Natural Reserve, world-famous for its 310-foot old-growth redwood trees, some of them thought to be around 1,400 years old.
Known as the culinary center of Sonoma County, Healdsburg elevates farm-to-table dining from a way of eating to a way of life. This is made possible in part by a year-round growing season, a rich agricultural history, and an amazing abundance of surrounding vineyards, olive orchards, organic farms, and artisan food producers. Barndiva is a restaurant, cocktail lounge, and award-winning wine bar so committed to modern, country farm-to-fork cuisine that they produced a film documenting the journey of one plate of food. It's an entertaining and enlightening three-minute video you can watch now from the comfort of your home.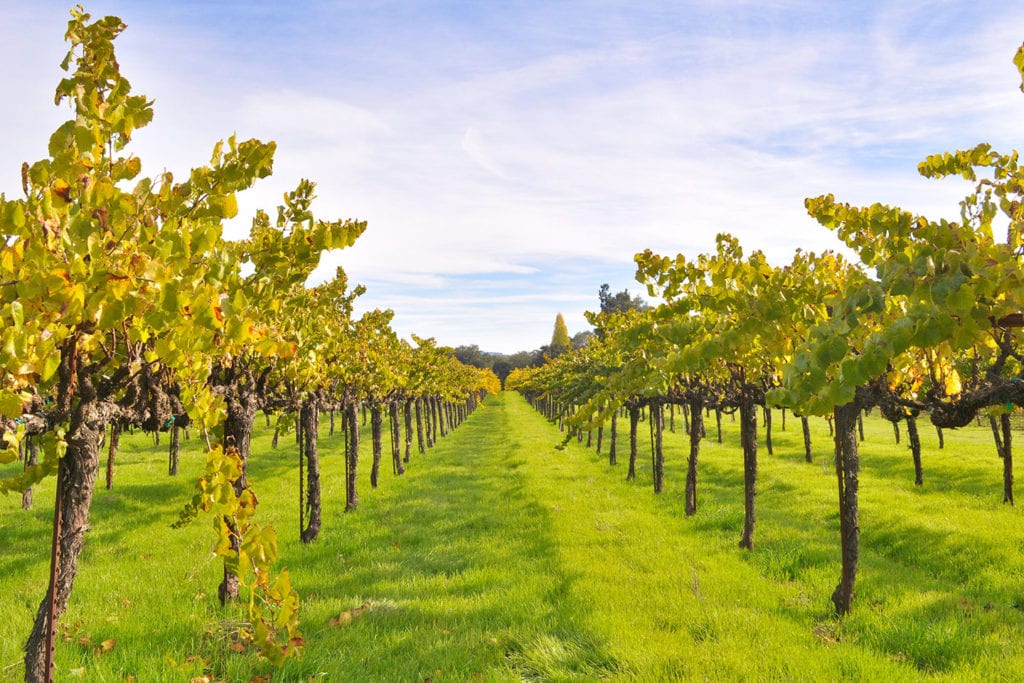 Healdsburg sits at the intersection of three of the country's most important wine-producing regions: the Russian River, Dry Creek, and Alexander Valley. The region is most famous for its Zinfandels, Pinot Noirs, and Chardonnays, but a wide range of varietals make their home there, along with a stunning array of micro beers, ciders, and spirits. And while tasting rooms may be closed for now, the wineries' websites will eagerly ship their wares to you.
In fact, whether your interest is in art classes, canoeing, kayaking, cycling tours, floral design classes, horseback riding, hot air balloon tours, spa days, walking tours, wine tours, dining, or lodging, you can help make sure this gem of a town is still waiting for your post-quarantine trip by purchasing gift cards for yourself, a loved one, or someone who has remained on the front lines to provide essential services during these most unusual times.
Where to Stay in Healdsburg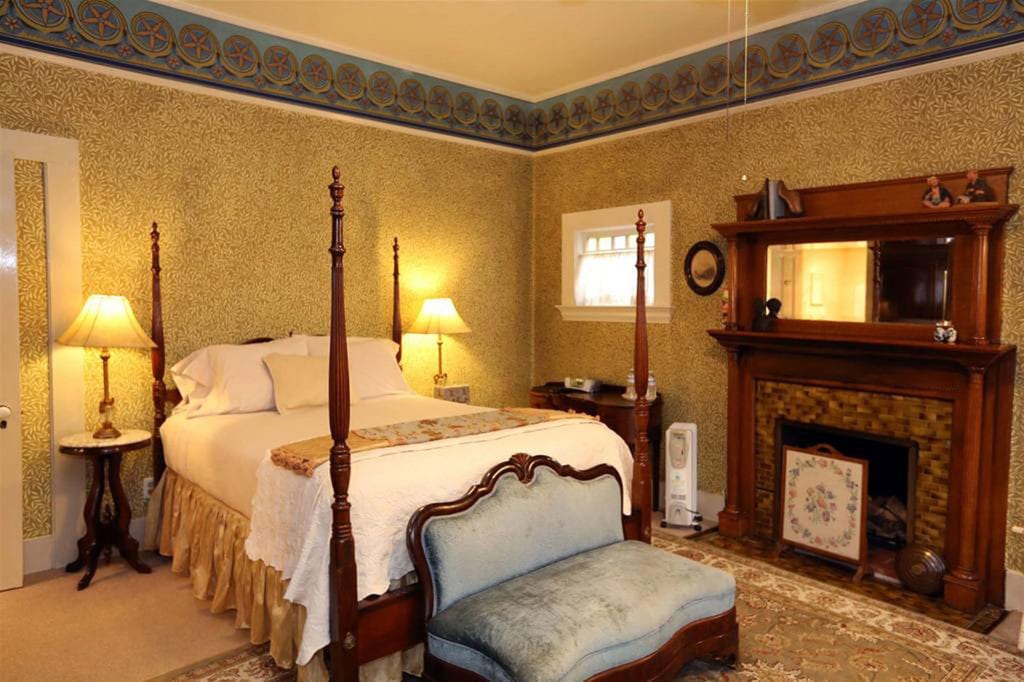 Camellia Inn
Camellia Inn is an elegant 1869 Italianate Victorian townhouse within walking distance of the town square. Distinguishing features include a massive mahogany fireplace mantle, a swimming pool, and a half-acre garden that features roses and fifty varieties of camellia. The family also owns the award-winning Camellia Cellars winery.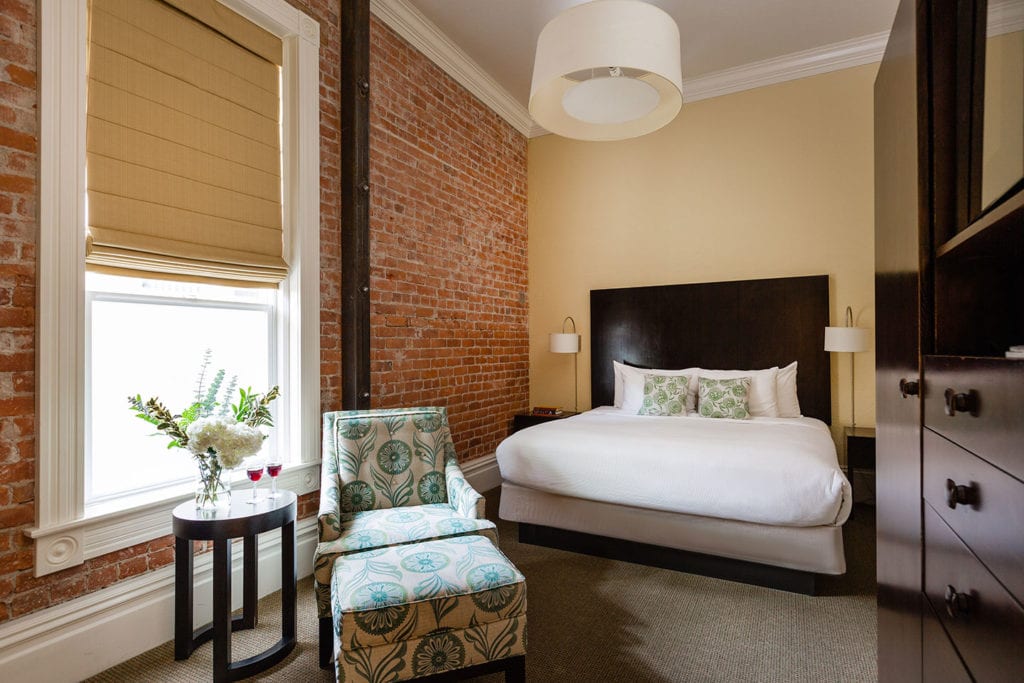 Healdsburg Inn on the Plaza
Healdsburg Inn on the Plaza boasts a prime location right on the plaza. Built in 1901, this classic inn occupies a turn-of-the-20th-century office building whose former tenants include a stagecoach stop. Its rooms retain original architectural elements like high ceilings, carved molding, and bay window nooks, while its furnishings are quite contemporary.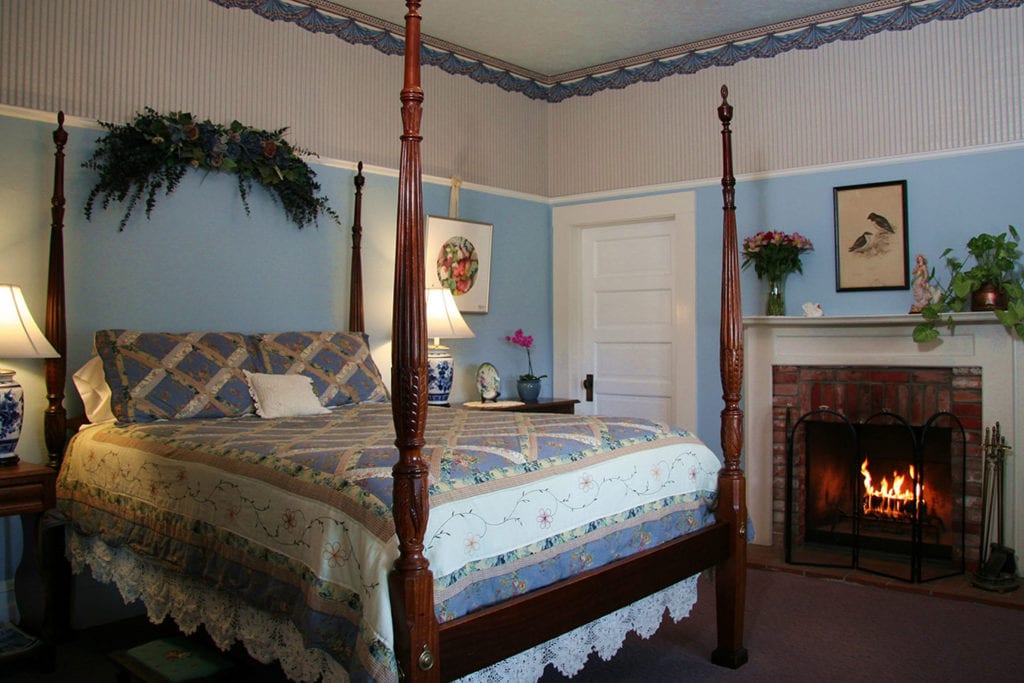 Raford Inn
Raford Inn is a Victorian country estate overlooking acres of lush vineyards from a prominent knoll. A generous front porch dominates the front façade and offers plenty of comfortable seating from which to enjoy the views. A Sonoma County Historical Landmark, the inn is surrounded by towering palm trees and old-fashioned flower gardens.