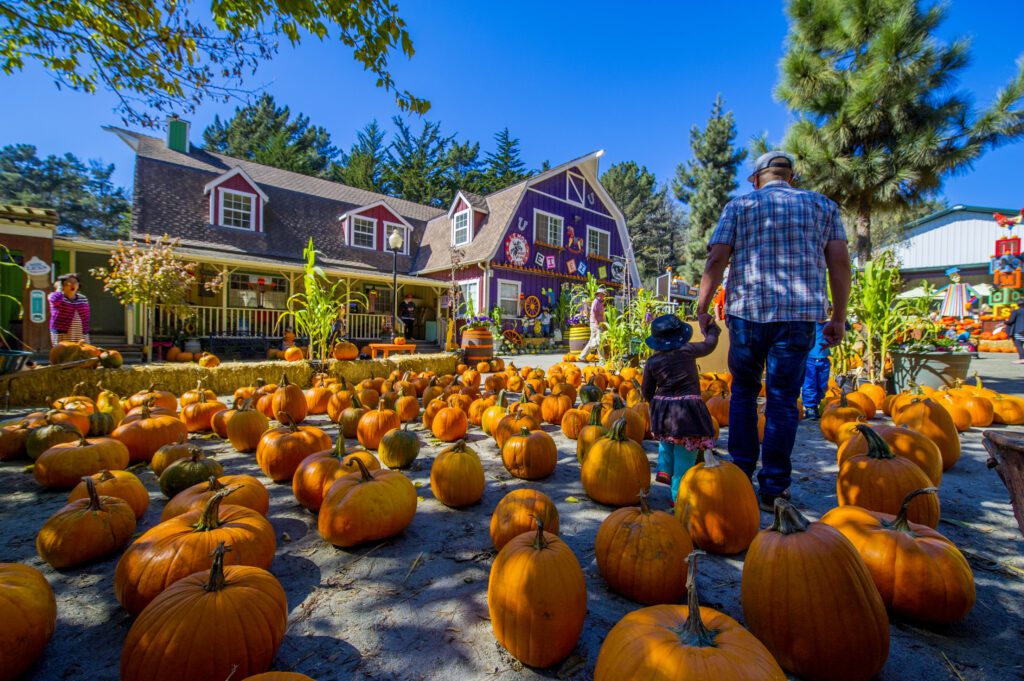 Harvest Festivals and Events Honor California's Bounty
The fall season in California glows with harvest festivities that honor the state's rich agricultural heritage. From winemaker dinners to festivals to parades and u-pick farms, celebrating the abundance of the season pairs perfectly with an autumn getaway. The following are some of our favorite harvest festivals and events around the state along with our picks for the best places to stay nearby.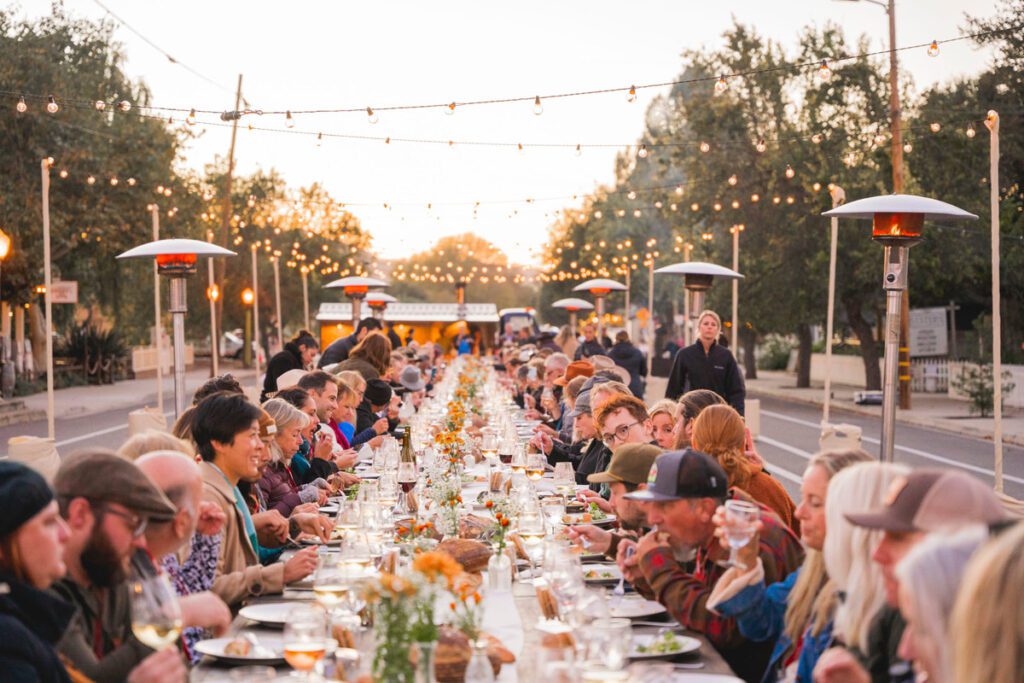 Taste of the Santa Ynez Valley
The Central Coast is an agricultural jewel of abundance, and the four-day Taste of the Santa Ynez Valley event is the perfect opportunity to experience the region's bounty. The culinary and wine spectacular takes place from September 28 – October 1, 2023, with curated wine tastings, chefs' dinners, harvest lunches, and activities held at various locations around the valley.
On September 29, The Ballard Inn is hosting the Santa Barbara Vintners Comparative Tasting to showcase the world-class chardonnay and pinot noir wines of the Santa Maria Valley and Santa Rita Hills AVAs. Winemakers from the region will present their wines and lead guests through an exploration of their subtle and profound distinctions.
Also on September 29, The Inn at Mattei's Tavern presents the Los Olivos Dinner. Served family style, the gourmet meal will feature specialties of local chefs and food purveyors and local wine pairings.
The Victor Restaurant and Bar's rustic Coach House, located at The Genevieve boutique hotel, is the site for the Santa Ynez Tasting Reception and Dinner on September 30. Served family style, the feast will feature the culinary artistry of Executive Chef Beto Huizar and local wine pairings.
Tickets are required for all Taste of the Santa Ynez Valley events and can be purchased online.
Where to Stay
Nestled among Ballard's orchards and vineyards in the heart of Santa Barbara Wine Country, The Ballard Inn exudes farm chic comfort. Wine-tasting and cycling routes are easily accessed from the inn.
Long before The Inn at Mattei's Tavern established itself as the preeminent luxury destination in Los Olivos, the property stood, among other incarnations, as a stagecoach stop in 1886 and a Prohibition-era hangout.
The Genevieve boutique hotel offers full-service amenities in downtown Santa Ynez. In addition to 20 elegantly appointed guestrooms, the hotel features a day spa, whiskey library, wine and dessert reception, and gourmet dining at The Victor.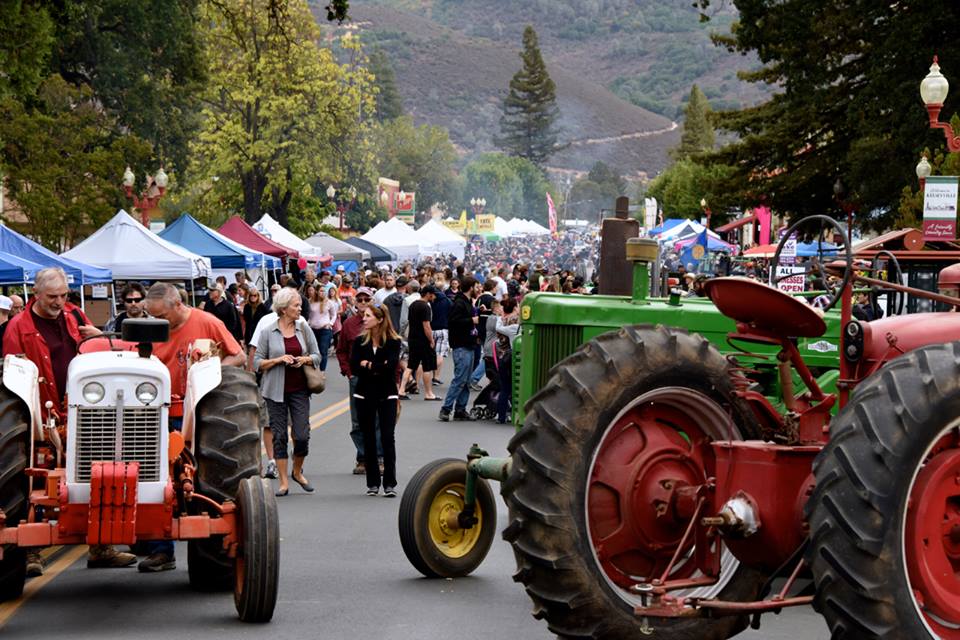 Kelseyville Pear Festival
The Kelseyville Pear Festival, now in its 29th year, is a rich celebration of Lake County's vibrant agricultural heritage. The day-long festival attracts upwards of 10,000 attendees and features a packed schedule of family-friendly activities and events, including the Grand Pear Parade down Main Street, a firehouse pancake breakfast, antique tractor exhibit, arts and crafts booths, pear dessert contest, live music, and Kid's Town fun zone. The Kelseyville Pear Festival is on Saturday, September 30, 2023. Admission is free.
Where to Stay
The 17-room Tallman Hotel in Upper Lake is the perfect harvest season retreat. During Pear Festival week, September 25 – October 2, 2023, the hotel is offering the Tallman Harvest Special which includes accommodations for two nights, a $50 gift card to the Blue Wing Saloon and Café next door, a bottle of sparkling pear wine, and a cheese and local pears board.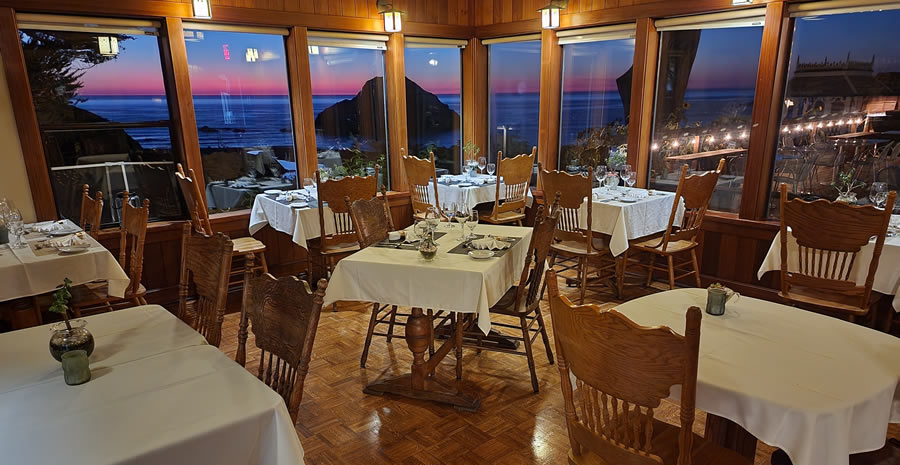 Winemaker's Dinners and Harvest Events at Elk Cove Inn
On the Mendocino Coast, Elk Cove Inn, Restaurant & Spa is hosting a series of taste-tempting events this fall that celebrate the region's culinary distinctions.
The inn's Winemaker's Dinners will showcase local wines paired with a multi-course menu of French-inspired cuisine prepared by the inn's Chef Victor Passalacqua. The first Winemaker's Dinner will be held on September 16, 2023, featuring Seebass Family Wines. Winery owners Michelle and Scott Willoughby will present the nuances of their Anderson Valley small-lot, estate-grown wines. See the menu for details. On October 28, 2023, Artevino Wine anchors the evening of gourmet dining. Guests will learn directly from winery owner, winemaker, and artist Tom Rodrigues and his wife Theresa what it takes to make bold organic wines that are free of harmful chemicals. See the menu for details. Reservations are required for each of the dinners.
In November, Elk Cove Inn's SIBO restaurant honors the region's traditional purple uni harvest season with a dedicated menu featuring sea urchins created by Chef Victor. Capping the inn's harvest season celebration is a mushroom foraging outing scheduled for December 16. Contact Elk Cove Inn for more information.
Where to Stay
Situated on a bluff overlooking a mile of pristine beach, Elk Cove Inn, Restaurant & Spa offers guests a dreamy escape with dramatic ocean views. With an onsite restaurant, spa, and space to roam, guests will find everything they need for a relaxing Mendocino Coast getaway.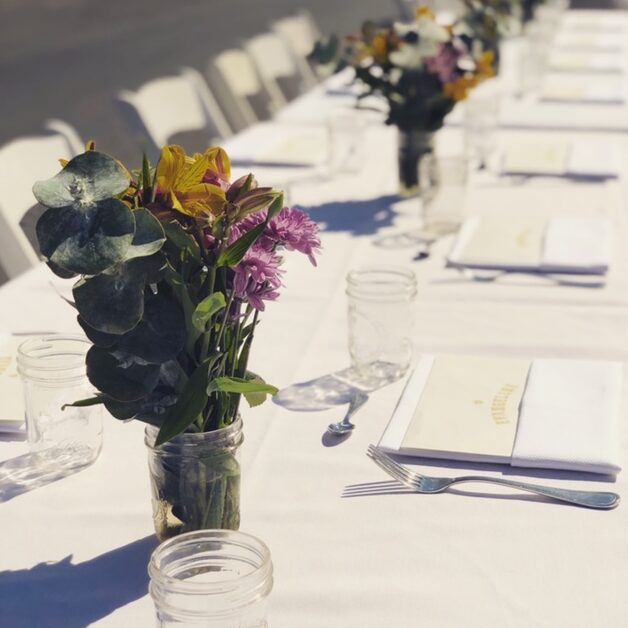 Calistoga Harvest Table
Calistoga's most popular fall foodie event returns to Lincoln Avenue on September 10, 2023, for an evening of mouthwatering decadence. With a dinner table that stretches one thousand feet down the town's main thoroughfare, Calistoga Harvest Table is an unforgettable family-style feast. The event kicks off at 4:30 p.m. with a sip-and-stroll social hour featuring dozens of Calistoga AVA wineries. Dinner follows at 6 p.m. and showcases the culinary depth of Calistoga's top local restaurants. Calistoga Harvest Table is a ticketed event and sells out quickly. Buy tickets online.
Where to Stay
French Second Empire architecture distinguishes The Francis House, a luxury inn that exudes old-world elegance. The manicured grounds feature a stately fountain, swimming pool, and quiet sitting areas.
Concierge-level hospitality is the hallmark of Embrace Calistoga. The inviting porch facing Lincoln Avenue is a crowd favorite for mingling or for relaxing after a day of wine tasting.
Sister properties Calistoga Wine Way Inn and Craftsman Inn are steeped in Calistoga history and offer unique charms. Both are located within an easy stroll of downtown.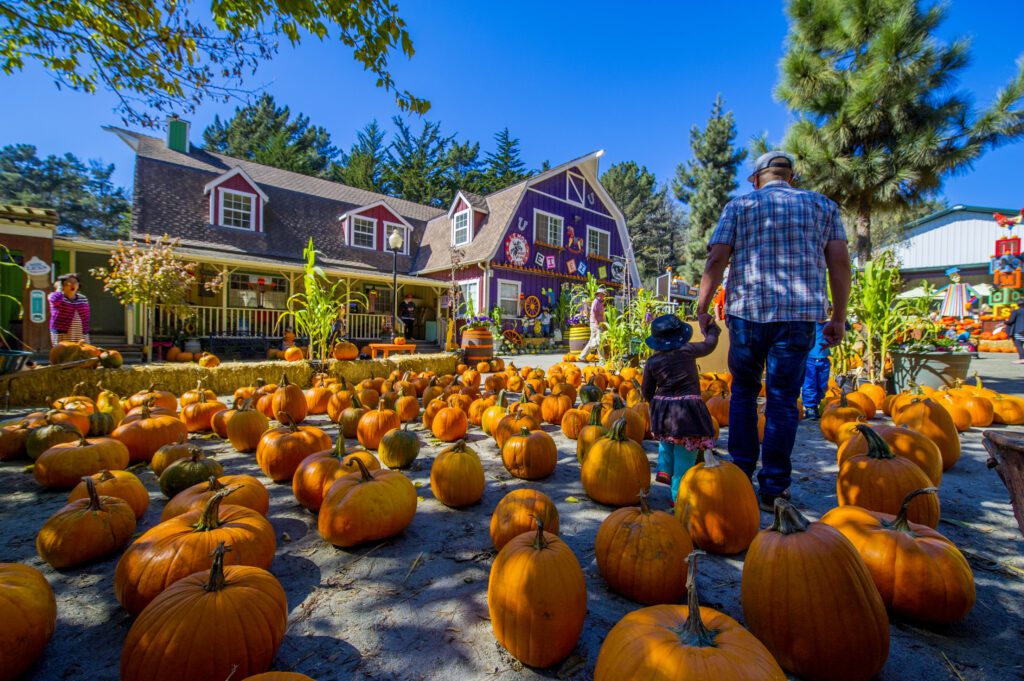 Half Moon Bay Art & Pumpkin Festival
The 51st Annual Half Moon Bay Art & Pumpkin Festival returns to downtown Half Moon Bay October 14-15, 2023, for a weekend of harvest season fun and competition. Festival activities on both days include live music performed on two stages, a fine arts and crafts fair, pumpkin carving demos, contests, and prize-winning giant pumpkin viewing. Last year's champion gourd weighed in at a whopping 2,650 pounds! Admission to the pumpkin festival is free. Festival hours are 9 a.m. to 5 p.m. each day.
The annual Half Moon Bay Pumpkin Run, featuring a Kid's Run, 5k, 10k, and half marathon distances, is on Sunday, October 15. Register online.
The pumpkin capital of the world is also home to a variety of family-operated pumpkin patches that are open to the public during harvest season. These u-pick patches offer pumpkins of all shapes and sizes, and some locations feature fun extras such as hayrides, haunted houses, and petting zoos.
Where to Stay
Inspired by European country manors, Seal Cove Inn was built on a tranquil bluff near the ocean and features elegant details at every turn. A path leads to the Fitzgerald Marine Reserve and a staircase to a secluded beach.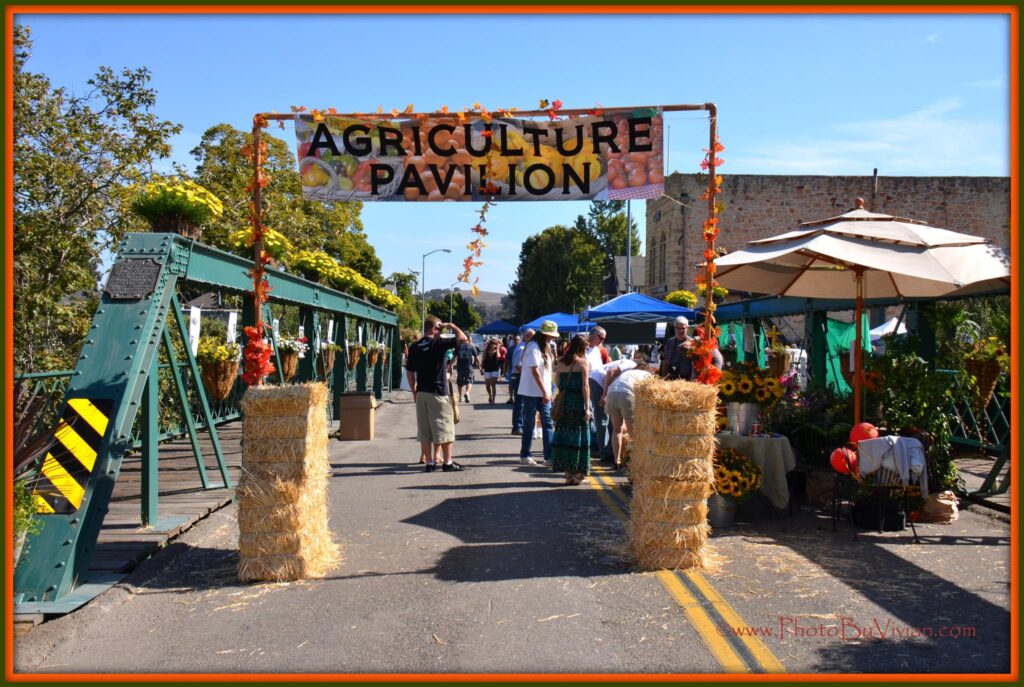 Arroyo Grande Valley Harvest Festival
This year marks the 84th anniversary of the Arroyo Grande Valley Harvest Festival, a two-day celebration honoring the valley's agricultural heritage. Festivities take place September 29 – 30, 2023, with a full schedule of family-family entertainment. Friday's events run from 4:00 – 8:30 p.m. and include live music, games, and movie night. Saturday's highlight is the Harvest Festival Parade that winds through the Village of Arroyo Grande. The parade starts at 10 a.m. Other festival activities include baking and pie-eating contests, live performances, tractor driving, a small petting zoo, displays, and crafts. The festival runs until 4 p.m. on Saturday. Admission is free.
Where to Stay
The Casitas of Arroyo Grande is a top-of-the-world escape overlooking the Arroyo Grande valley. The inn's four stand-alone casitas offer the ultimate in privacy and feature deluxe amenities. On lap pool, bocce ball court, and lush gardens round out the property's offerings.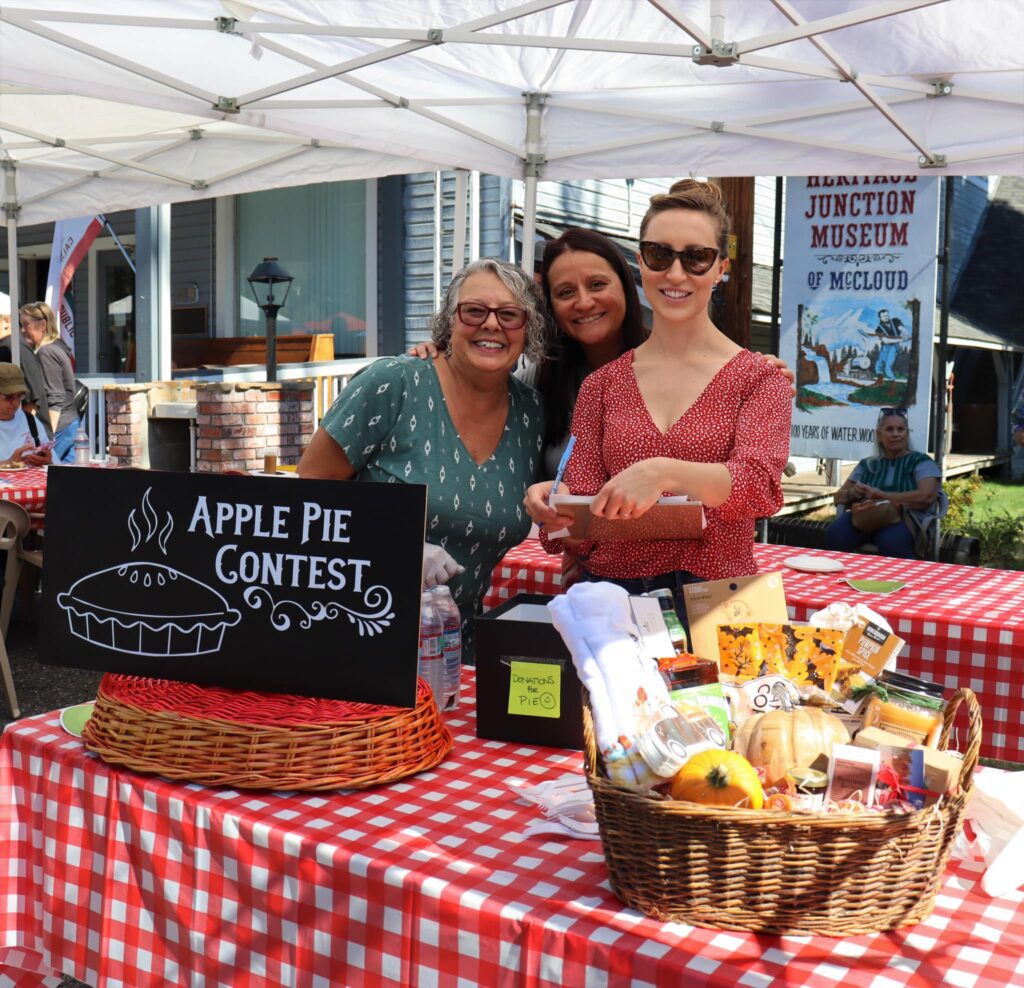 Apple Harvest Festival in McCloud
At the base of Mount Shasta, apple lovers will gather in the charming town of McCloud for the 9th annual Apple Harvest Festival on Saturday, October 14, 2023. The festival's anchor event is the apple pie baking competition, open to anyone who submits a homemade entry that morning. The rest of the day is marked with live music, craft, and food vendors, a beer booth, horse and wagon rides through town, a u-pick pumpkin patch, and freshly baked apple pies to go. The Apple Harvest Festival runs until 5 p.m. Admission is free.
Where to Stay
Built in 1903, the Victorian McCloud River B&B boasts a storied past. Prior to its role today as a welcoming inn, the building served as a lumber company headquarters, town bank, and local telephone switchboard.
McCloud Mercantile Hotel sits at the heart of downtown McCloud. The inn's 12 themed guestrooms encapsulate local history and are appointed with luxurious modern amenities.
The full-service McCloud Hotel blends bed and breakfast hospitality with the convenience and privacy of a boutique hotel. The hotel is located in McCloud's historic district and features two on-site restaurants.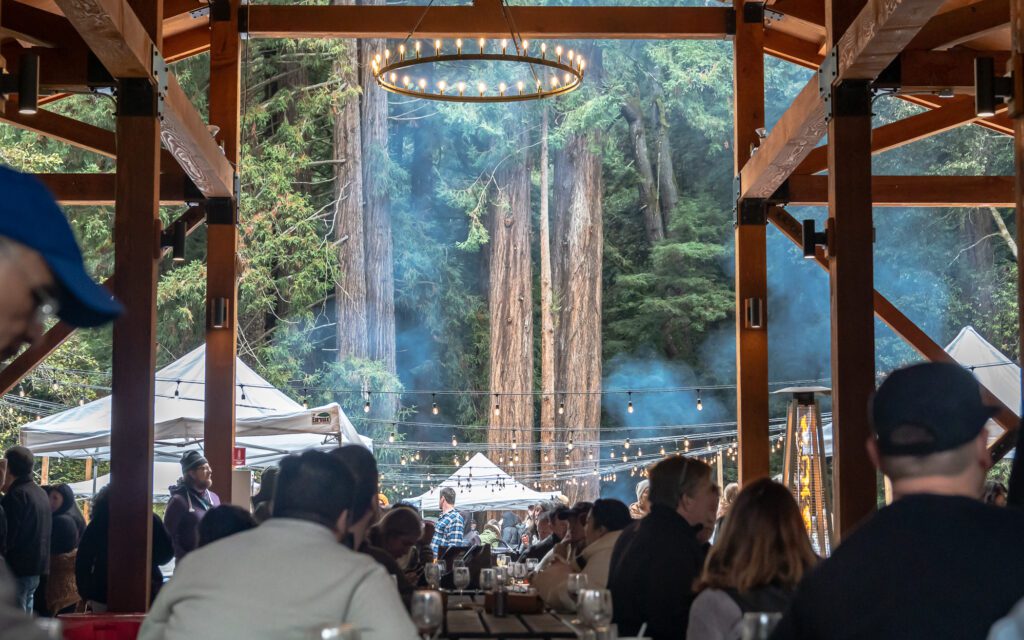 Mushroom Train and Taste Mendocino
Sample craft whiskeys and coastal wines paired with flavor-packed mushroom bites when Mendocino County's famous Skunk Train hosts its Mushroom Train excursion on Saturday, November 4, 2023. The train departs from the historic Fort Bragg Depot at 11:30 a.m. and winds into the redwood forest to Glen Blair Junction. The outing includes walks through the redwoods and campfire talks about the region's woodland bounty. Mushroom Train tickets are $180 per person and can be purchased online. Attendees must be 21 or older.
The complex flavors of Mendocino County are on offer on Saturday, November 11, 2023, during Taste Mendocino. The distinguished culinary experience showcases more than 30 local wineries, breweries, distillers, restaurants, and artisanal food purveyors. Taste Mendocino runs from 1 p.m. – 4 p.m. and takes place at Barra of Mendocino Winery & Event Center located in Redwood Valley. Tickets are $95 per person for full access and $55 for designated drivers. Purchase tickets online.
Where to Stay
Overlooking the scenic Noyo River in Fort Bragg, Noyo Harbor Inn offers a luxurious getaway with beautiful views and easy harbor access. The inn's onsite restaurant and bar feature outside dining.
Escaping the hustle of daily life is effortless at the Inn at Newport Ranch in Fort Bragg. Perched on a bluff overlooking the ocean, the property spans over 2,200 wildland acres and features 20 miles of trails.
Inspired by Italian agriturismos, The Madrones is a Mediterranean-style compound in the Anderson Valley. In addition to the lovely accommodations, guests can enjoy on-site wine-tasting rooms, fine dining, and a cannabis apothecary.
Santa Cruz County Harvest Celebrations & U-Pick Farms
Saturday, October 7, 2023, is an action-packed day for harvest season celebrations in Santa Cruz County. At historic Wilder Ranch State Park, the Heritage Harvest Festival features living history demonstrations, live music, kids crafts and games, baked goods, and heritage apple tasting. Festival activities run from 11 a.m. to 3 p.m. Admission is free.
The same weekend, Roaring Camp presents two fun-filled events in the Santa Cruz Mountains. The 3rd annual Brewgrass Festival on October 7 features a full lineup of performances by top bluegrass artists, local breweries showcasing seasonal brews, and food trucks. Roundtrip rides from Santa Cruz to Roaring Camp will be available aboard the VIP Brewgrass Tasting Train. Buy festival tickets online. Spanning the whole weekend, the Harvest Faire at Roaring Camp features harvest-themed crafts for kids, entertainment, blacksmith demonstrations, a pumpkin patch, and train rides. Prices for faire activities vary.
During fall harvest season in Santa Cruz County, the fruits of labor are ripe for picking at a variety of local farms. Gizdich Ranch in Watsonville is a generations-old institution famous for its apple-stuffed pies, and its abundant apple u-pick opportunities.
About 15 minutes north of downtown Santa Cruz, coastal farm stands along Highway 1 entice visitors with stacks of bounty. Rodoni Farms, Fambrini's Farm Fresh Produce, and Swanton Berry Farm are popular stops for collecting pumpkins in the fall. Find details here.
Where to Stay
Babbling Brook Inn is discreetly located in the heart of downtown Santa Cruz. Lush gardens and a dense canopy of trees veil the inn, offering a tranquil setting for rest and relaxation.
On a bluff overlooking the Monterey Bay in Capitola, Monarch Cove Inn is a 2.5-acre estate filled with flower gardens, a monarch butterfly habitat, and charming Victorian guest rooms.
Built in 1887 and beautifully restored, Sand Rock Farm is a private, idyllic retreat nestled on 10 forested acres. It was also the site of the first winery in Santa Cruz County.
Mar Vista Farm + Wine Dinner
Mar Vista Farm + Cottages in Gualala delivers fresh seasonal bounty to the table on October 28 during its special Mar Vista Farm + Wine Dinner event. The thoughtfully curated menu will feature produce harvested fresh from Mar Vista's own gardens, and pairings with Murder Ridge Winery wines made from grapes grown on neighboring vines. The elegant farm dinner will be served inside Mar Vista's Glass House overlooking the gardens. Admission to the Mar Vista Farm + Wine Dinner is $95 per person, excluding tax, SVC charge, and accommodations. Space is limited. Learn more online.
Where to Stay: Situated on nine quiet acres in a secluded pocket off Highway 1, Mar Vista Farm + Cottages is a restorative retreat on the Mendocino Coast. Accommodations are vintage cottages, each with its own kitchen. The grounds are a tranquil blend of forested trails, ocean views, harvesting gardens, and open spaces for play or reflection.