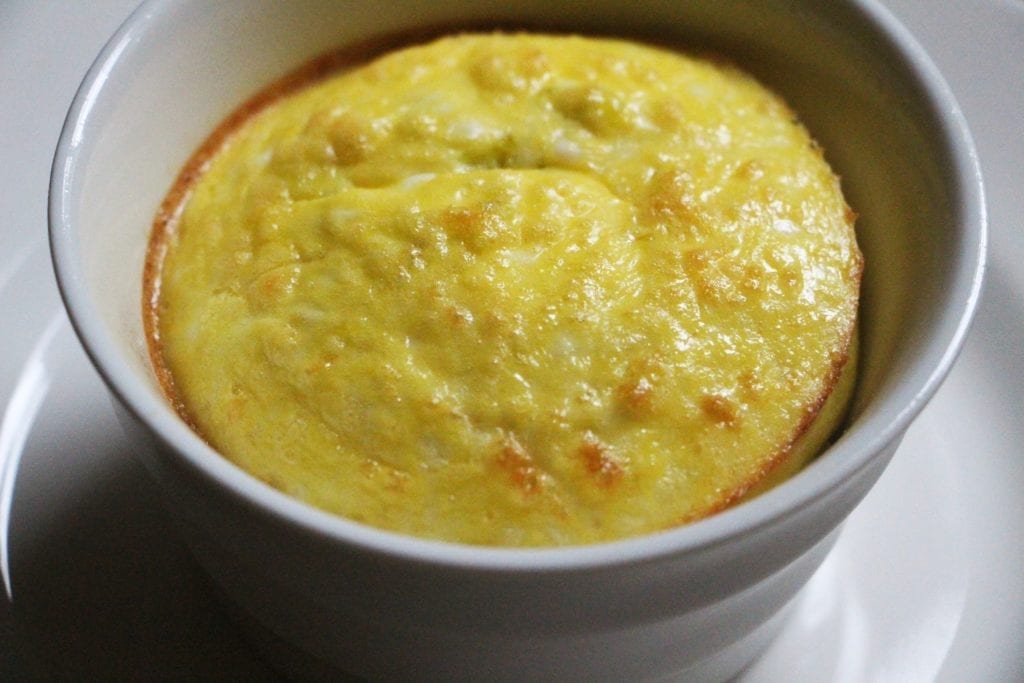 For the Egg Adverse: Baked Pesto Eggs
I'm embarrassed to admit that I've never been a fan of eggs. It's something of a liability for someone who reviews bed and breakfast inns. After all, egg entrees at B&Bs are often the star attraction. I've tried eggs in all of their permutations: scrambled, poached, sunny-side-up, hard-boiled, etc. But I've always felt a bit like the beleaguered character in Dr. Suess' Green Eggs and Ham. As for eggs, I do not like them, Sam-I-am.
But on a recent trip to Alegria Oceanfront Inn & Cottages in Mendocino, I discovered I actually did like baked eggs with a generous dollop of green pesto. The dish had a satisfyingly crispy brown top, but inside, the eggs were incredibly moist. The thick ribbon of basil pesto gave the eggs a rich flavor that I've always thought was missing. I gobbled the whole thing up and then asked the owner, Elaine Wing-Hillesland, for the recipe. She cheerfully supplied a copy.
I returned home to my husband and promptly tried to recreate the dish for him. He sat across the breakfast table from me, a little dumbfounded. "I never thought I'd be eating eggs with you," he said.
"Try them," I said, "They are so good, so good, you see!"
Baked Pesto Eggs
Courtesy of Alegria Oceanfront Inn & Cottages
Serves 5-6
Ingredients:
1 cup Monterey Jack cheese, grated
1 cup cheddar cheese, grated
¼ cup parmesan, grated (optional)
6 tsp. basil pesto
¼ cup sundried tomatoes
9 eggs
¾ cup low-fat cottage cheese
¾ cup low-fat plain yogurt or buttermilk
1/8 tsp. salt or to taste
Tabasco (6 dashes or to taste)
Preheat oven to 350°. Spray six, seven-ounce ramekins or one 9-inch pie pan with non-stick spray. Place ramekins or pie pan on a baking sheet with a two-inch lip. Divide the Monterey Jack, cheddar and parmesan between each of the ramekins or sprinkle into the pie pan. Add a teaspoon of pesto to each ramekin or all six teaspoons of pesto to the pie pan. Sprinkle the sundried tomatoes on top.
In a separate bowl, combine the eggs, cottage cheese, and yogurt. Add the salt and tabasco to taste and stir. Pour the egg mixture over the top of the other ingredients in the ramekins or pie pan. Add about an inch of water to the baking sheet. Bake at 350° for 35-45 minutes.
Alegria Oceanfront Cottages & Inn
44781 Main Street
Mendocino, CA 95460
Tel: 707-937-5150 or 800-780-7905
www.oceanfrontmagic.com