For a Wine Country Getaway Without the Crowds, Raise a Glass in California's Up-and-Coming Wine Regions
As wine enthusiasts seek new ways to travel safely and away from crowds, lesser-known wine regions in California offer an inviting alternative to Napa and Sonoma with high-quality wines, a relaxed vibe, and far more elbow room.
California produces 81% of the wine made in the United States and has 139 American Viticultural Areas (AVA) scattered over more than 800 miles around the state. Traveling to California's up-and-coming wine regions offer the chance to discover new wines and in new destinations. Tastings in these regions also tend to be less expensive, and more often than not, you'll find the winemakers themselves pouring the wines, offering a more personal connection and tasting experience.
Tasting rooms may look a bit different this year due to the pandemic, but the world-class wines and natural beauty of California wine country remains.  Be sure to call ahead to confirm tasting hours and make reservations as needed. 
Below are just some of California's unsung wine destinations along with suggestions for small boutique hotels and B&Bs nearby to stay.
Central Coast
Known for its fairy-tale setting and unhurried vibe, this surprisingly uncrowded region features over 40 different AVAs quietly producing many of California's characteristic buttery chardonnays along with a wide range of Bordeaux and Rhone-style varietals. It stretches for miles north of Santa Barbara to the San Francisco Bay, rewarding its visitors along the way with classic beach towns, rugged coastline, and iconic attractions that include Hearst Castle, the Monterey Bay Aquarium, and Big Sur.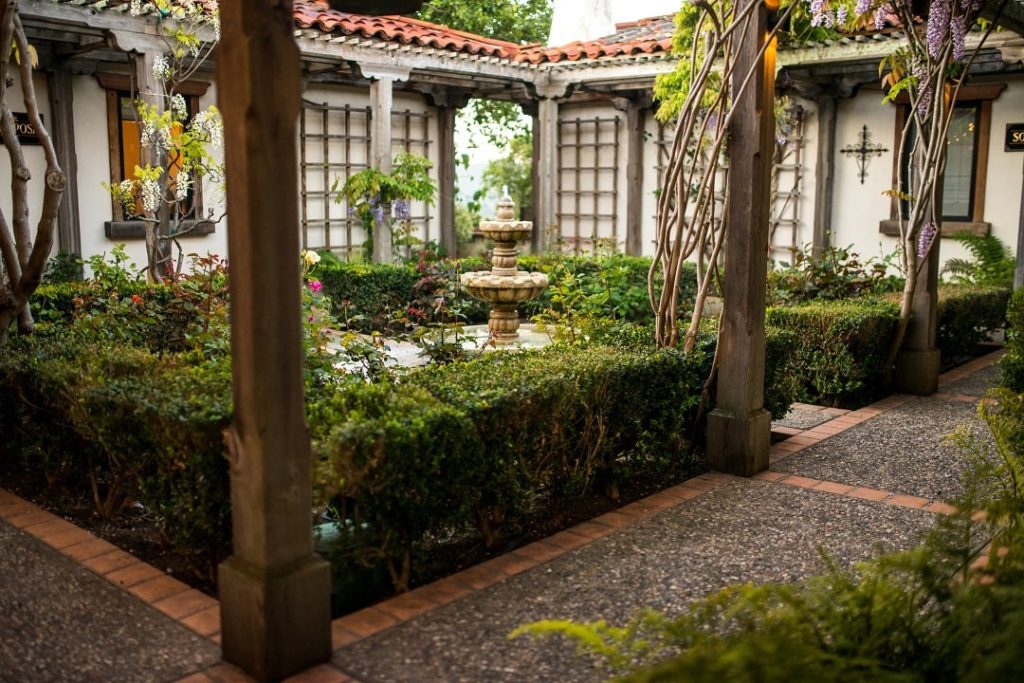 Situated atop a seven-acre estate, these enchanting and luxurious private cottages overlook vineyards and a verdant hillside. Within just a 15-minute drive, there are more than 15 wineries in the Arroyo Grande Valley and nearby Edna Valley AVAs. San Luis Obispo, Pismo Beach, and Hearst Castle are also within an easy drive.
Nestled among 100 acres of vineyards in heart of Paso Robles wine country, this three-suite luxury inn features fireplaces, Italian linens, plush bathrobes, and king beds draped with feather duvets. A large wraparound deck provides scenic views of the vineyards and tasting room, just a short walk away.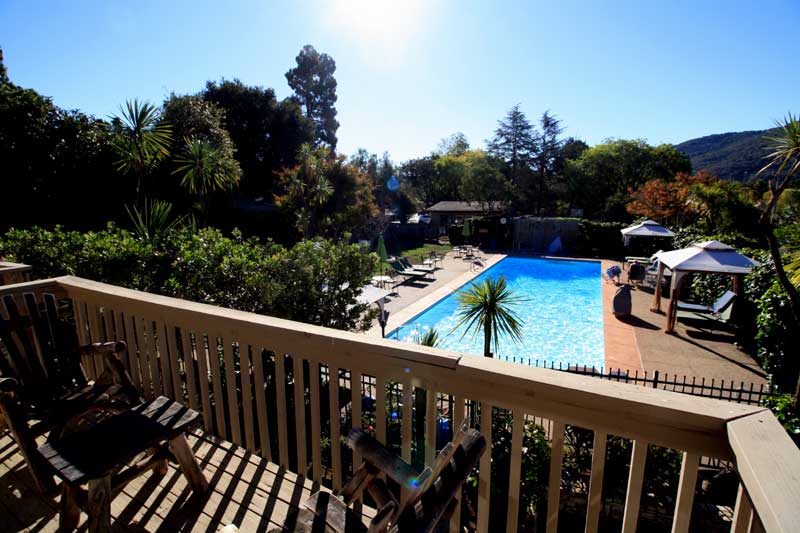 This charming, pet-friendly and family-friendly country inn is just minutes from Carmel-by-the-Sea as well as over a dozen of wineries in sunny Carmel Valley and many more in the nearby Santa Lucia Highlands, Arroyo Seco, and Monterey AVAs. The resort features a heated outdoor pool, Jacuzzi, fire pits, and is a short stroll to Carmel Valley Village.
Also nestled in Carmel Valley, this country estate is the oldest thoroughbred farm west of the Mississippi and offers a variety of accommodations to suit individuals, couples, groups, or families. Five houses and cottages spread out across the estate grounds provide the ultimate home base for horseback riding, hiking, and biking.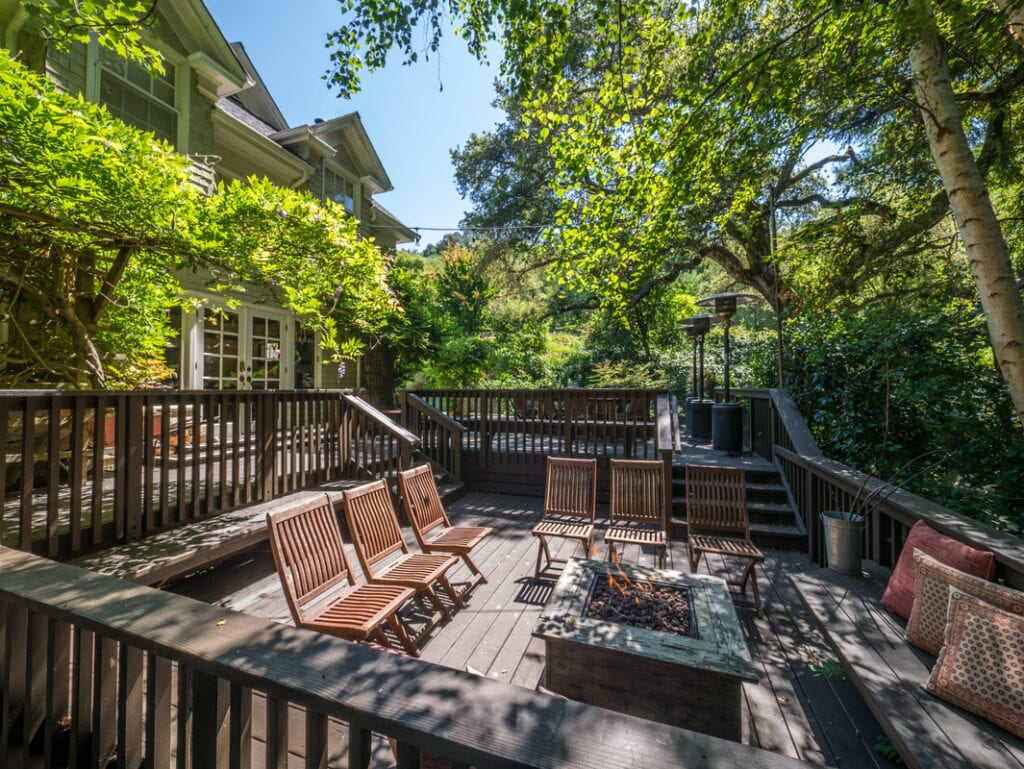 Built in 1887, this private, peaceful inn nestled on 10 acres was the site of the first winery in Santa Cruz County. Beautifully restored with inviting guest rooms, the inn features a large outdoor deck, garden paths, and chirping birds among the redwoods and eucalyptus trees. The inn is just minutes to several wineries along the Corralitos Wine Trail.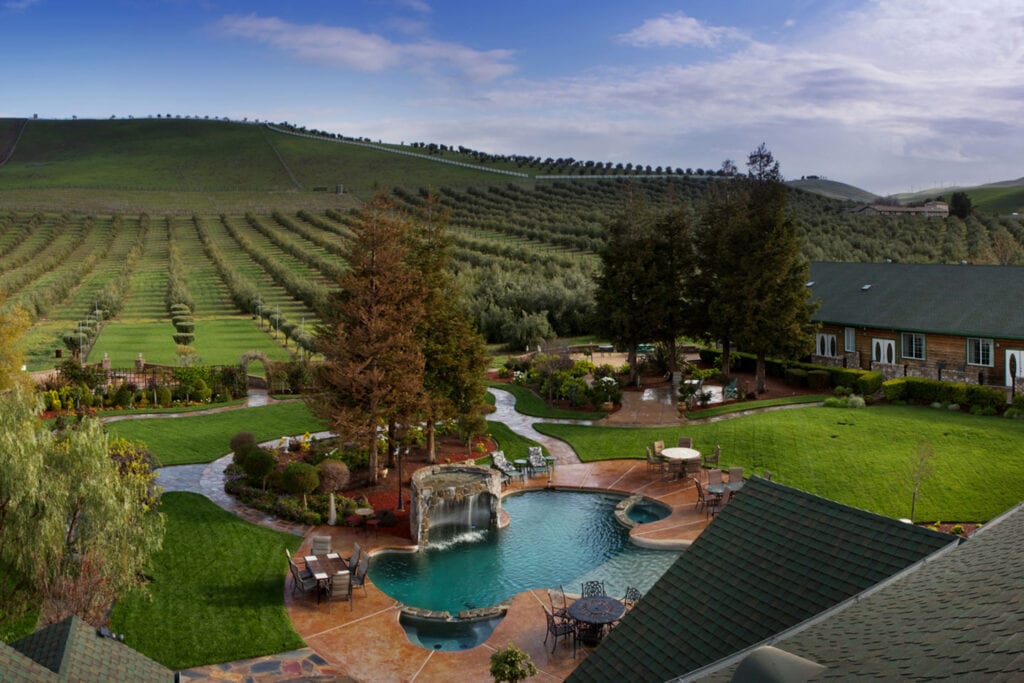 East of the Bay Area, the Livermore Valley is a lesser-known but long-standing wine-growing region with more than 50 wineries. The private and pampering Purple Orchid serves as an ideal base for exploring the region with 10 luxurious suites, a heated outdoor pool, and a full-service spa. Rolling hills and olive orchards provide a scenic backdrop to the ultimate getaway.

Central Valley
Thanks to a mild Mediterranean climate and a long history of grape growing, this well-kept secret in California's heartland produces more wine grapes than Napa and Sonoma combined. Nestled between the San Francisco Bay and the Sierra Nevada Mountains, Lodi is famous for its Zinfandel, but grows a diverse array of other varietals as well. An abundance of orchards, vineyards, and farms allows for world-class farm-to-table dining, but the area's cycling and water recreation activities are also not to be missed.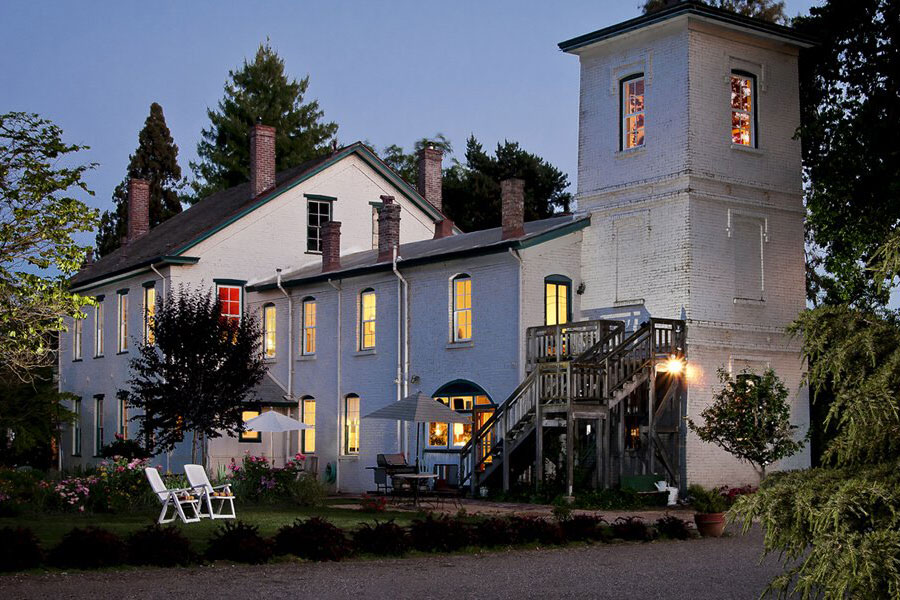 This historic 22-room brick farmhouse is a California landmark that was named in "Best Places in Northern California." Airy rooms, great views, and an ever-blooming garden make for a perfect blend of historic ambiance and contemporary comforts. The inn is within an easy drive of more than 80 Lodi wineries.

North Coast
Directly north of the famed winegrowing regions of Napa and Sonoma, Mendocino County and Lake County are far less crowded but no less appealing wine destinations. In Mendocino, the Andersen Valley's cool coastal climate is perfectly suited for growing Pinot Noir and Alsace varietals. The region is also home to three methode champenoise sparkling winemakers. Further inland, Lake County's appellations are on the rise as its high-elevation vineyards, cooler climate, and volcanic soils produce exceptionally complex flavors.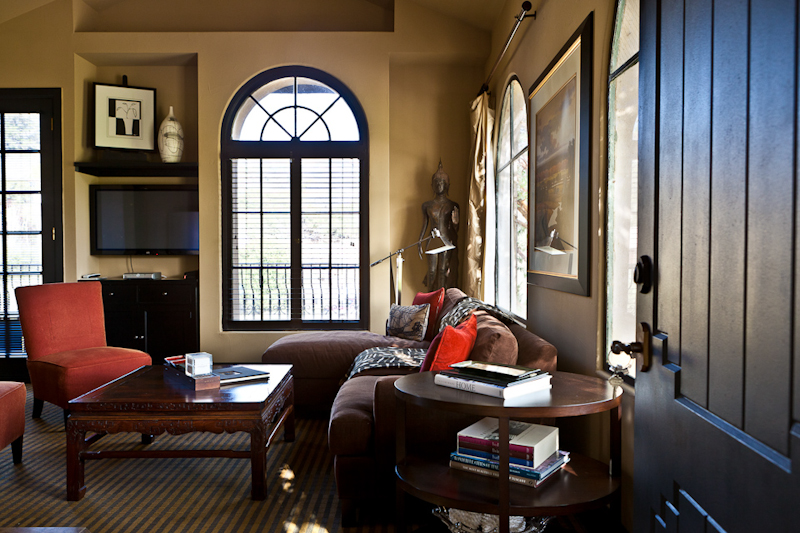 In the heart of the Anderson Valley, this Mediterranean-inspired compound features serene courtyards, carefully manicured English gardens, a restaurant, three tasting rooms, and nine stylish guest quarters with an eclectic mix of modern and antique furnishings.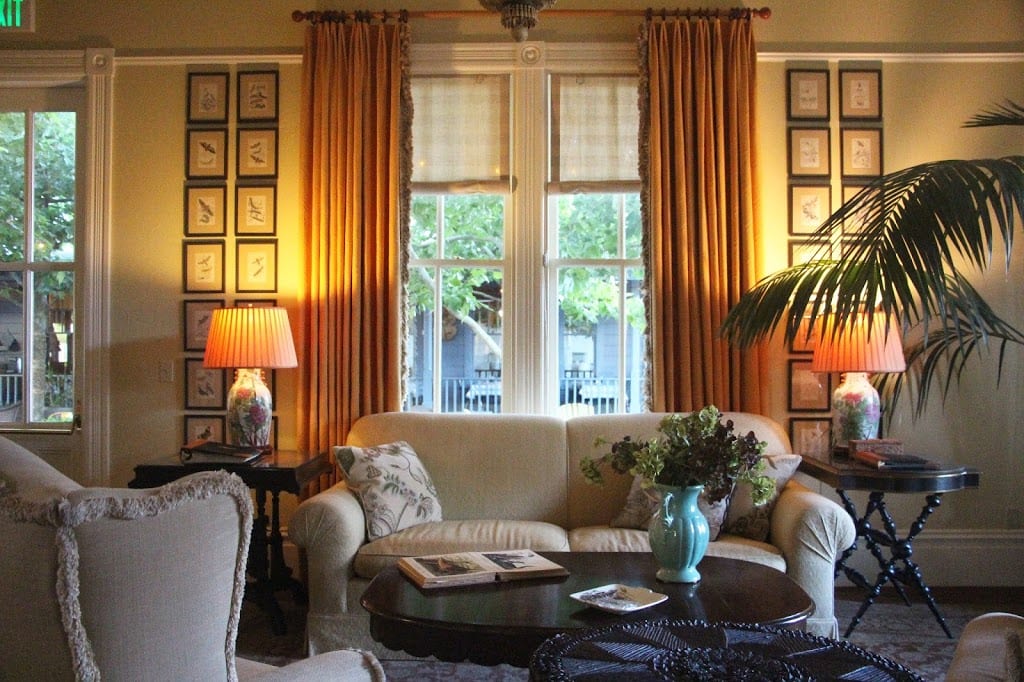 In the historic country town of Upper Lake—a region that boasts the cleanest air in all of California—this beautifully restored hotel evokes a simpler, bygone era with understated luxury and elegance. Every room offers a relaxing veranda or front porch, while the lower garden rooms feature private decks with Japanese soaking tubs.

Sierra Foothills
Although winemakers have been growing grapes in the Sierra Foothills since 1851, the region remains largely undiscovered as a wine destination. In Calaveras County, the wine scene is centered around the enchanting, historic Gold Rush town of Murphys. Downtown Murphys is lined with more than 20 tasting rooms while another 15 wineries lie within a nine-mile radius. Just to the north, in Amador County, some 40-plus wineries produce superb wines that have earned international acclaim. The majority of Amador County's wines are grown on the oak-studded hillsides of the Shenandoah Valley, near the small town of Plymouth. Neighboring El Dorado County is home to another 70-plus wineries growing just as many different varietals.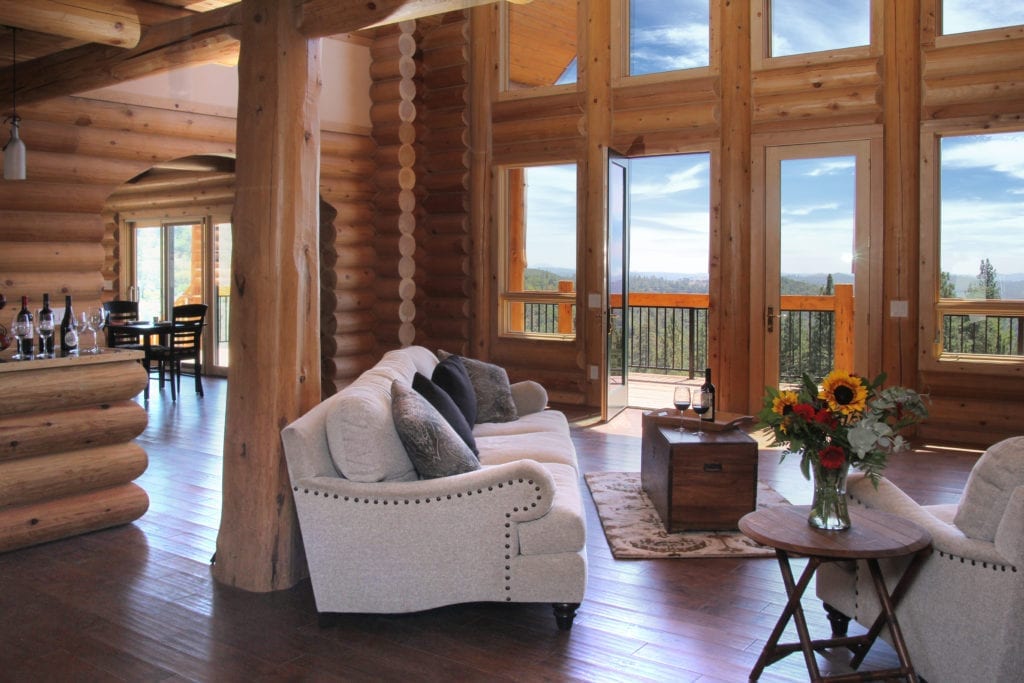 Just outside of Murphys, this cedar log bed and breakfast is set on a five-acre hilltop, with stunning views from every room. At 2500 feet in elevation, the inn's southern view encompasses rolling foothills studded with pine trees, all the way to the San Joaquin Valley. The inn offers guided wine-tasting tours of local wineries.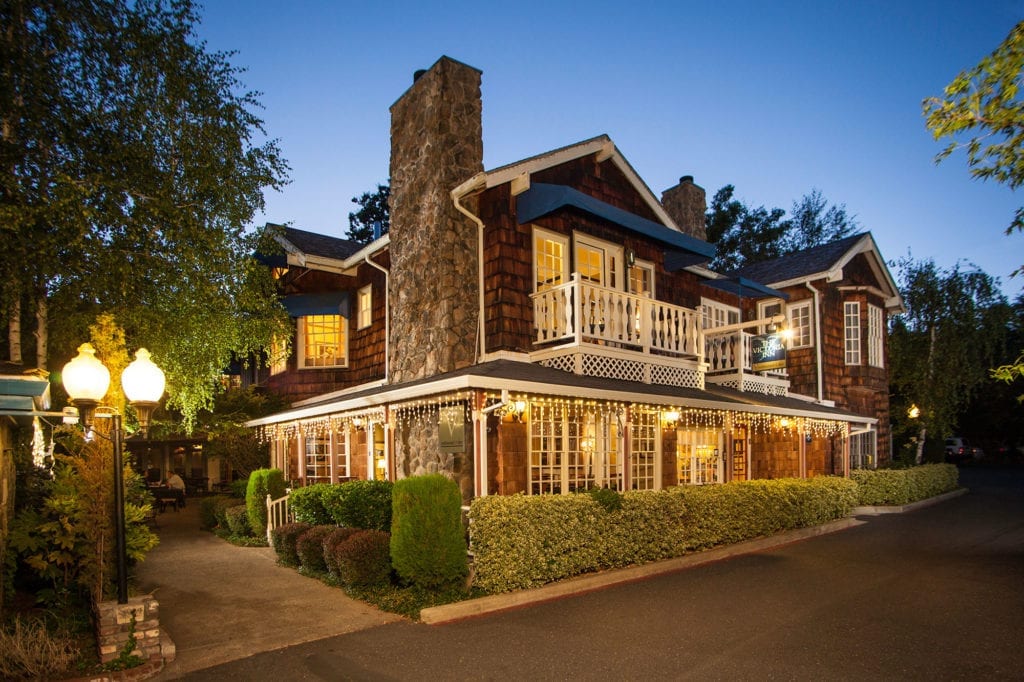 Once the site of a stagecoach stop, an assay's office, and a blacksmith's shop, this cedar-shingled inn is tucked just off Main Street in downtown Murphys. Rooms exude European charm with elegant, uncluttered décor, high ceilings, fireplaces, and claw-foot bathtubs or whirlpool tubs. More the 20 wine tasting rooms are within walking distance of the inn.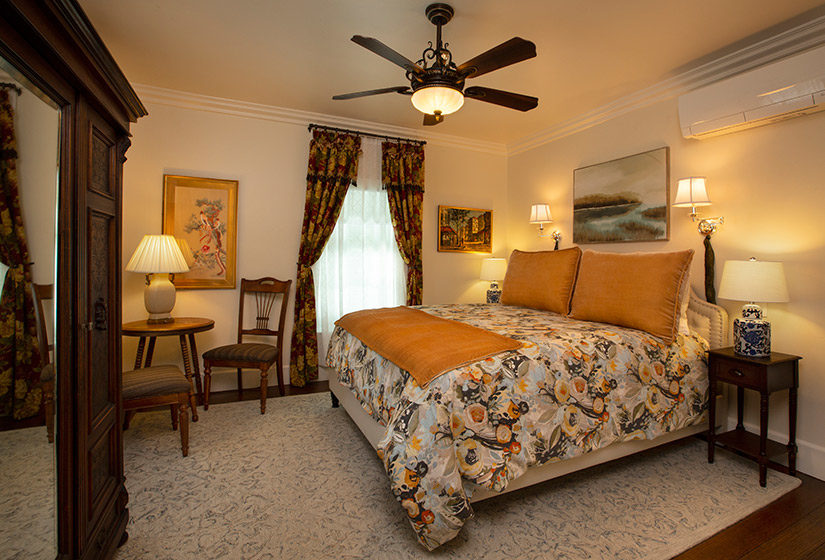 Also located in downtown Murphys, this historic Italianate-style estate is known for its white impeccable service, lush gardens, and gourmet breakfasts. The inn offers a choice of six charming suites with handsome antiques, luxurious linens, and marble-tiled showers, claw-foot soaking tubs, or Jacuzzi tubs.
Owned by one of the Shenandoah Valley's oldest farming and wine-growing families, this inn offers four individually-appointed guest rooms, each named for a wine grape variety. As guests sip wine from the back porch overlooking a tranquil lake, the loudest sound they hear is likely to be the popping of a cork.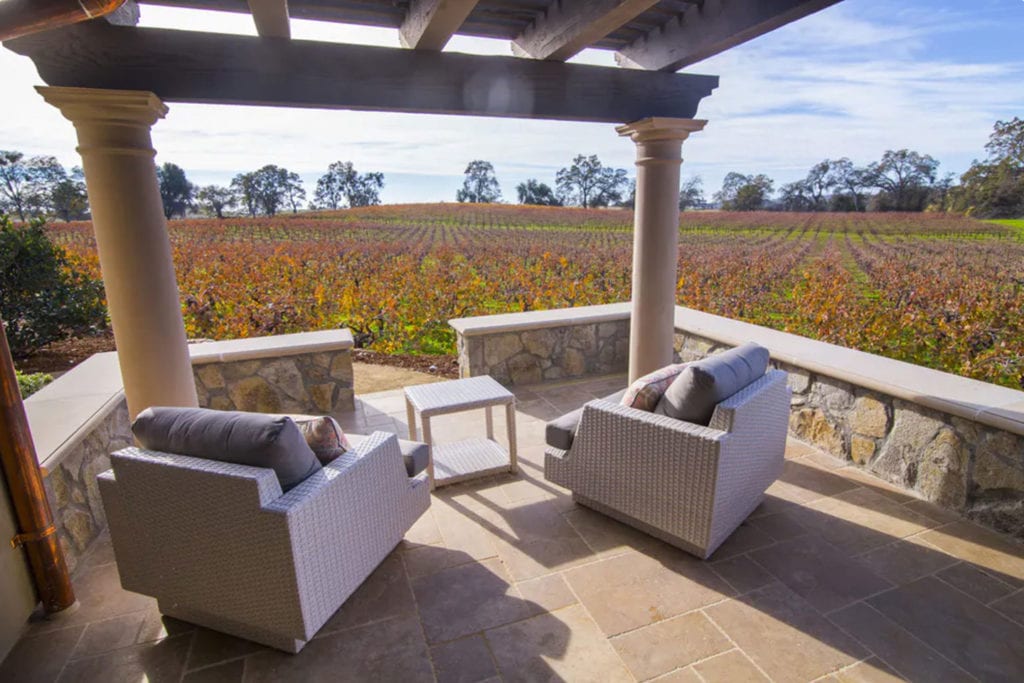 Also nestled in the Shenandoah Valley, five luxurious, spacious suites invite guests to lounge in front of a stone fireplace, sink into a dreamy king bed, or rendezvous on the private patio to catch the sun rising behind sweeping views of the vineyard and the foothills beyond. The inn features the award-winning wines of Wilderotter Vineyard.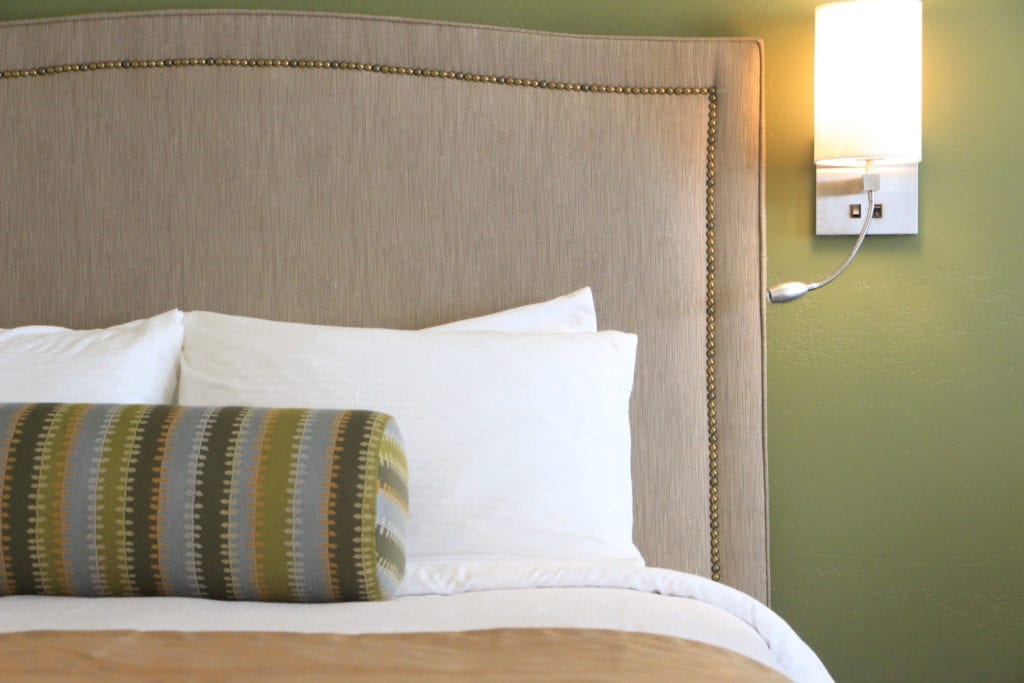 Just over four years old, this swanky hotel blends elements of Plymouth's heritage and tongue-in-cheek humor with the contemporary furnishings and amenities you'd expect to find at a luxury hotel. Its location on Main Street is minutes from over 100 wineries. Nationally acclaimed Taste Restaurant and Wine Bar is just two doors down.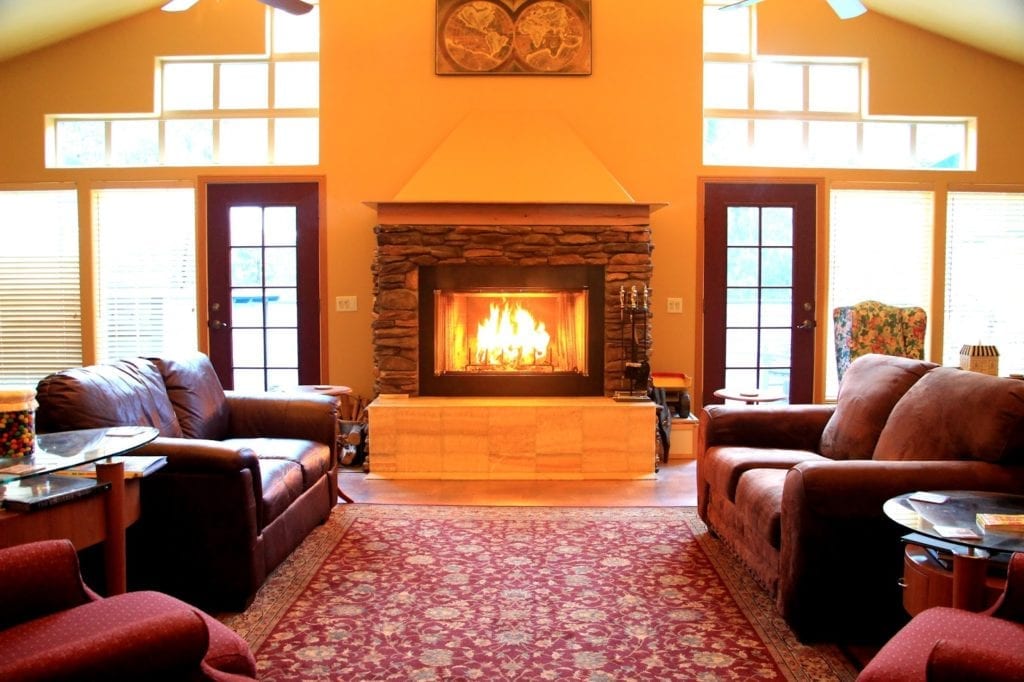 Centrally located among interconnected wine-tasting routes for both El Dorado and Amador Counties, this inn has a contemporary style with eco-friendly inclinations. The inn is nestled on 11 quiet, forested acres that feature a bocce ball court and a charming creek once claimed by gold prospectors.

South Coast
Southern California is hardly synonymous with wine, but vintners have been growing wine grapes in San Diego County since the first Spanish missionaries set foot in California, and a unique climate between the ocean and desert have made the Temecula Valley an up-and-coming producer of fine reds. In Temecula, visitors will find an array of spas, casinos, fine dining, hot air balloon rides, and horseback riding. San Diego, under an hour away, offers sunny days, sprawling parks, and distinctive neighborhoods.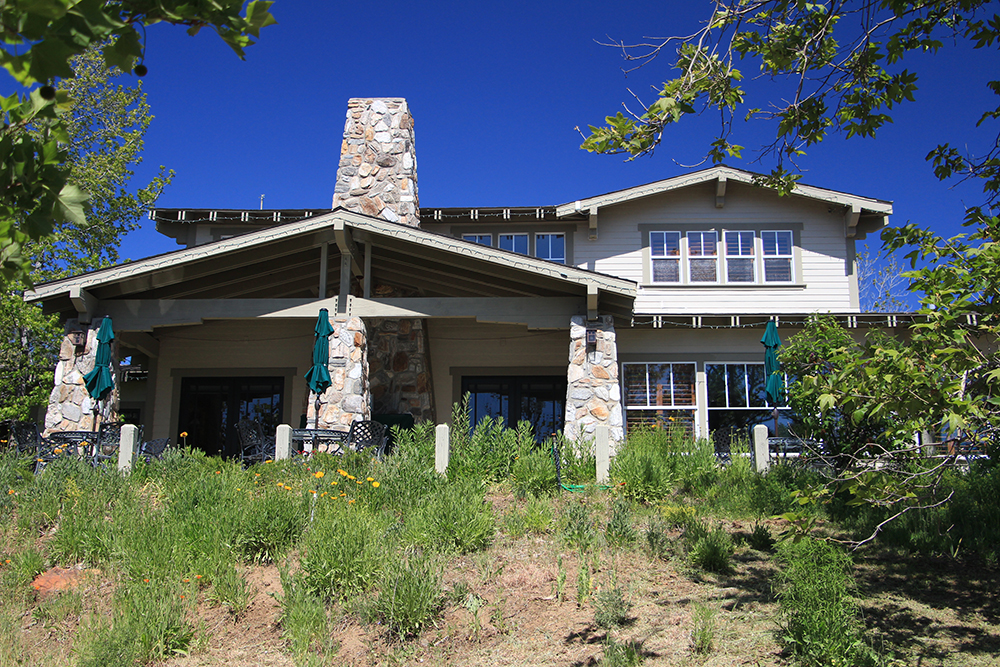 This elegant Craftsman-style inn in the eastern hills of San Diego County is an idyllic destination for exploring the inland wineries of North County. The drive up from San Diego takes visitors past a number of tasting rooms, and upon arrival guests will find whirlpool tubs, fireplaces, and private patios.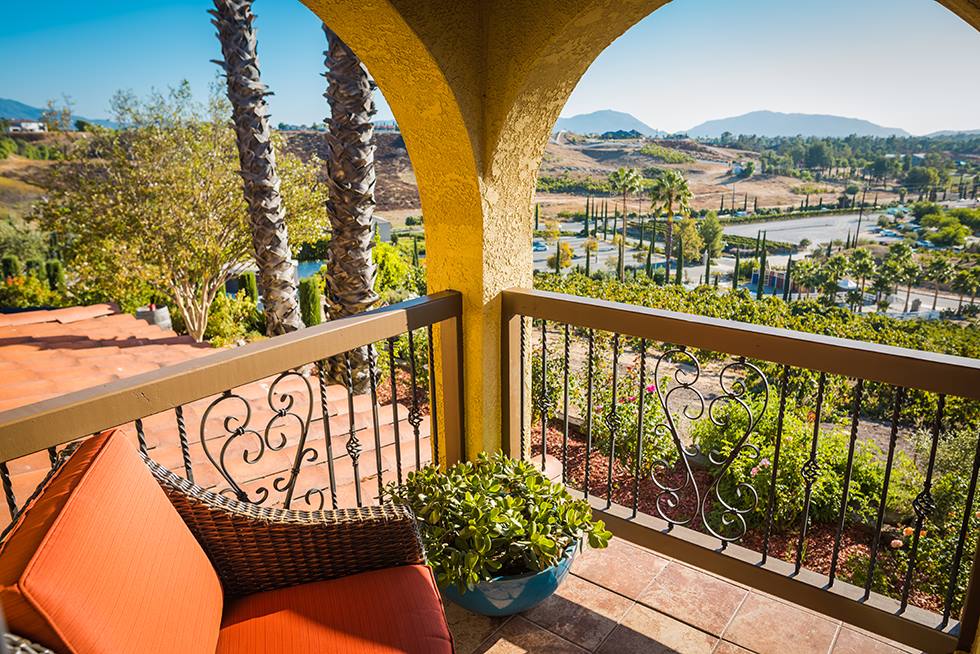 Set on a lush vineyard knoll at the entrance to Temecula Wine Country, this upscale inn overlooks Europa Village, a multi-winery resort that honors the classic old-world wine-making traditions of France, Italy, and Spain.