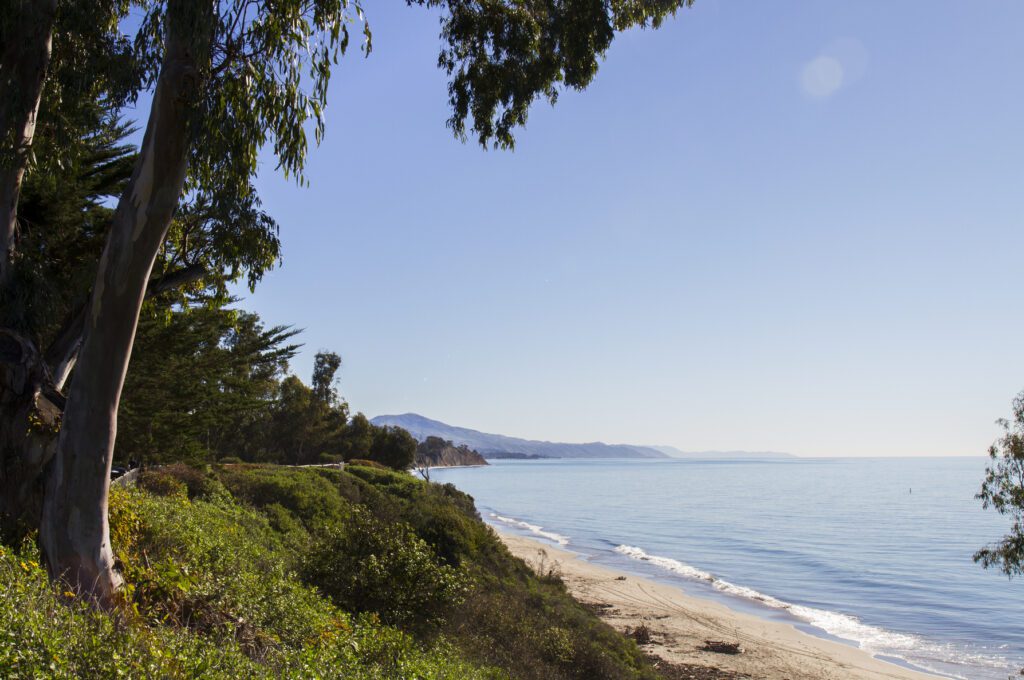 Discover the Uncrowded Seaside Haven of Summerland
With the exception of rare winter storms, the tiny beach town of Summerland lives up to its name with warm sunshine and laid-back vibes. Perched on the California coast east of Santa Barbara and south of Montecito, it's a quiet enclave far from the crowds. It's also an idyllic base for exploring Santa Barbara's South Coast.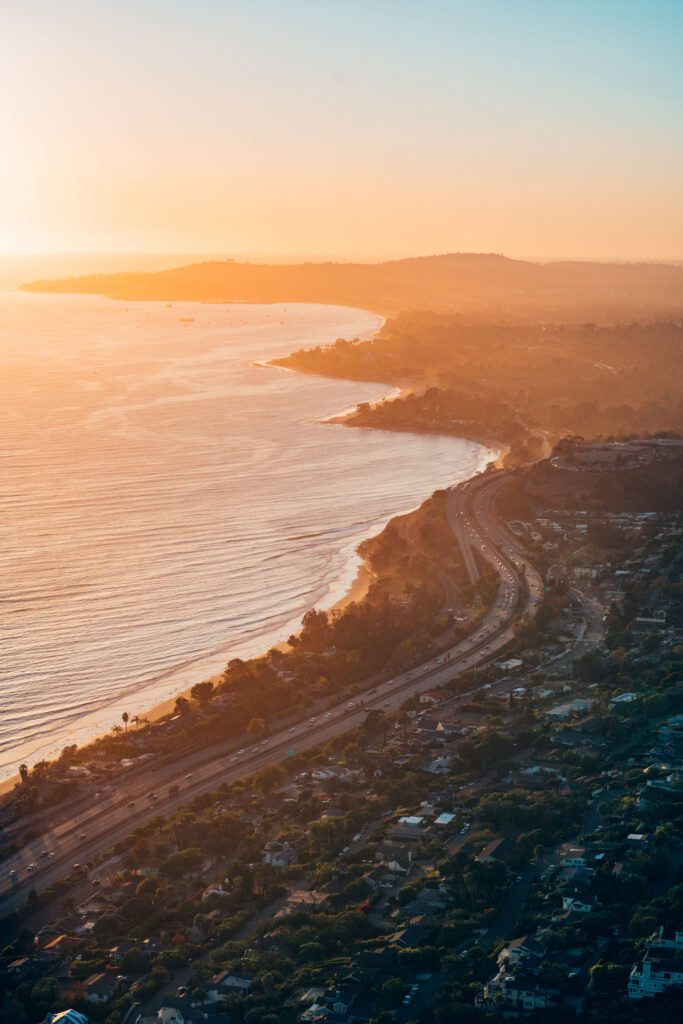 A lovely stretch of sand at Summerland Beach parallels Highway 101, but it's mostly hidden from view. Tourists zipping past on their way to Santa Barbara would never know the beach was tucked beneath the cliffs. The waters here are generally calm, making it ideal for swimming, kayaking, and paddleboarding. Walking east along the sand, you can also reach the tidepools and the surf break at Loon Point.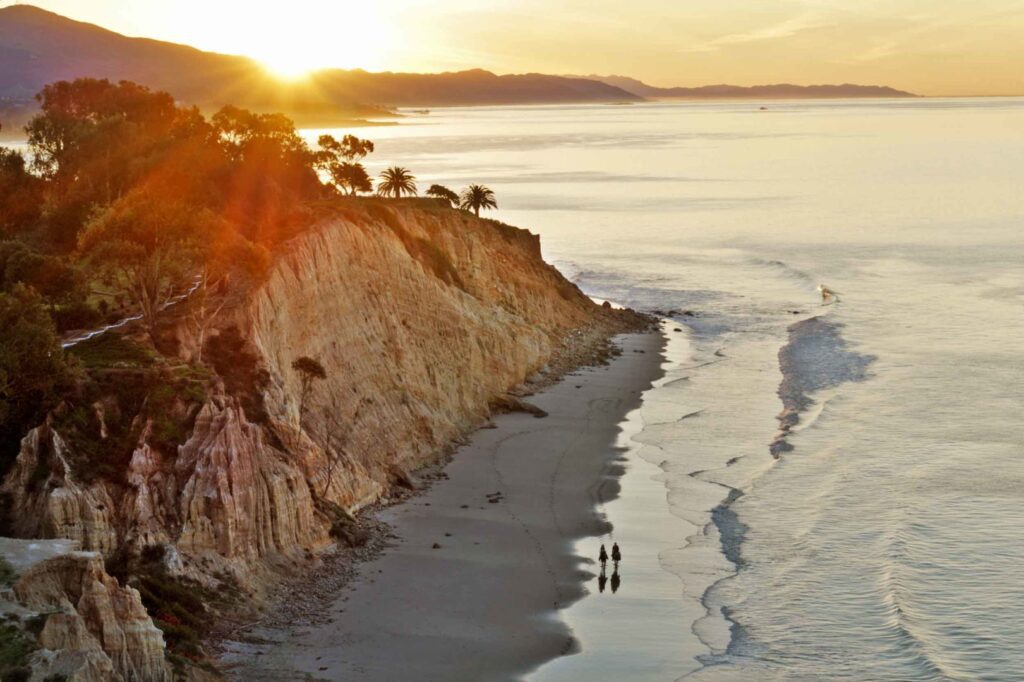 Summerland Beach is accessed via Lookout Park, which serves up stunning views with barbeque grills, picnic tables, ping pong, bocce ball, volleyball, and a dog washing station on the bluffs above the beach. As a county park, Summerland is one of the few beaches that allow alcohol, so you can kick back with a beer on the sand while watching the sunset. Summerland is also the only place on the Santa Barbara coast where you can go horseback riding on the beach. Los Padres Outfitters leads guided rides along the bluffs and onto the sand.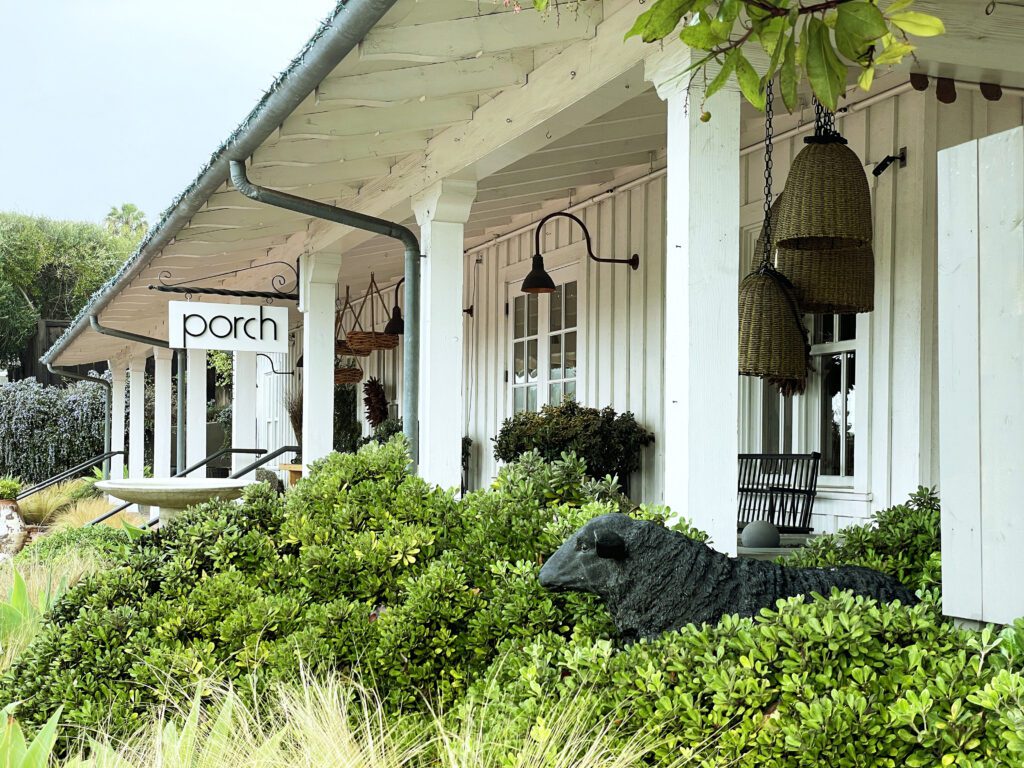 After rinsing off, head a few blocks inland to Summerland's charming downtown for a bite and a bit of retail therapy. An inviting mix of cafés, antique stores, and boutique shops line the main avenue through town. The newest addition is Porch, which just opened in 2022. The shop features beautifully curated home and garden décor inspired by nature. For a taste of Central Coast wine, head to the bar at Summerland Winery. Their light-filled tasting room has a chill coastal vibe and a dog-friendly patio offers ocean views. On the east end of town, Summerland's newest dining destination is Feast at Field + Fort. Housed in an interior design shop that is literally a feast for the senses, the café offers an all-day menu of elevated breakfast boards, toasts, salads, and sandwiches. Right next door, the Sacred Space is a retail shop for imported garden treasures, but their lush, tropical gardens double as a tranquil space for meditation and sipping tea.
Where to Stay
Inn on Summer Hill
Within walking distance of Summerland's attractions, the Inn on Summer Hill is an intimate, upscale bed and breakfast inn with ocean views from many of its rooms. Designed with an elegant Arts-and-Crafts style, the inn features honey-hued wood trim, warm lighting, and gas fireplaces in every room. The décor is a sophisticated mix of modern and antique furnishings with original art. The luxuriously cozy beds are layered with silky smooth sheets and lofty down duvets. The second-floor rooms are particularly alluring with vaulted ceilings and private balconies overlooking the ocean. The balconies are ideal for watching the sunset over the water.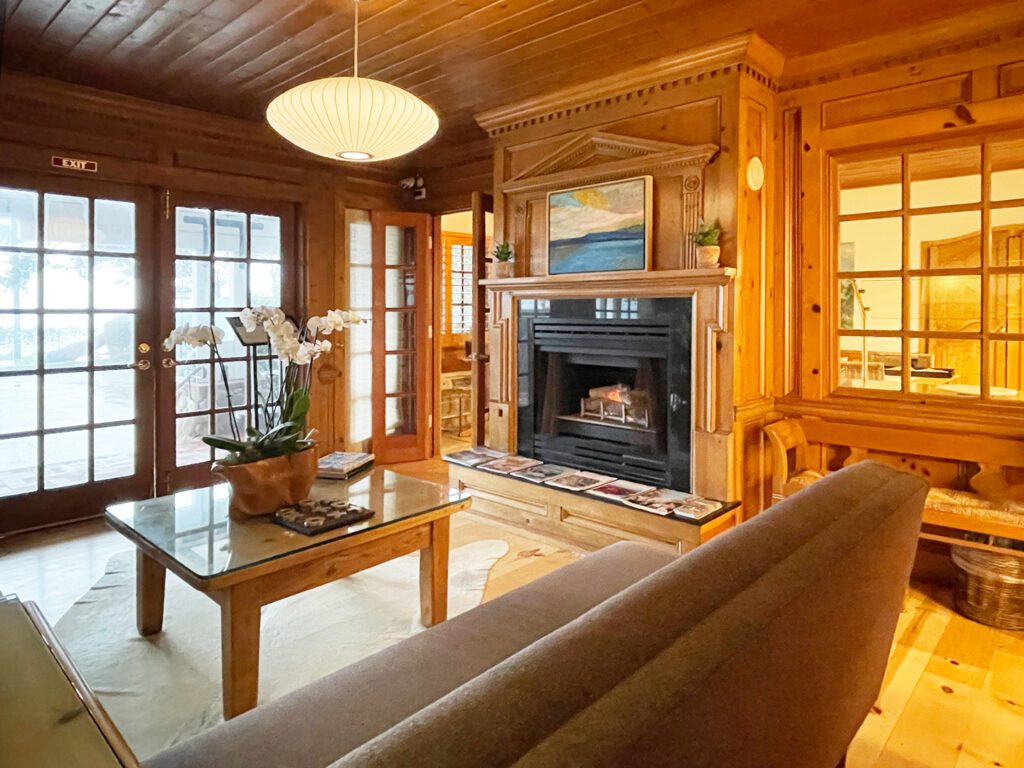 The sound of traffic from the freeway below carries up the hill, but the innkeepers have thoughtfully equipped the rooms with adaptive sound machines and earplugs. The machine's settings for rain and ocean waves easily drown out the sound. Other thoughtful in-room amenities include hot water spigots for tea, coffee makers, lighted make-up mirrors, and much more.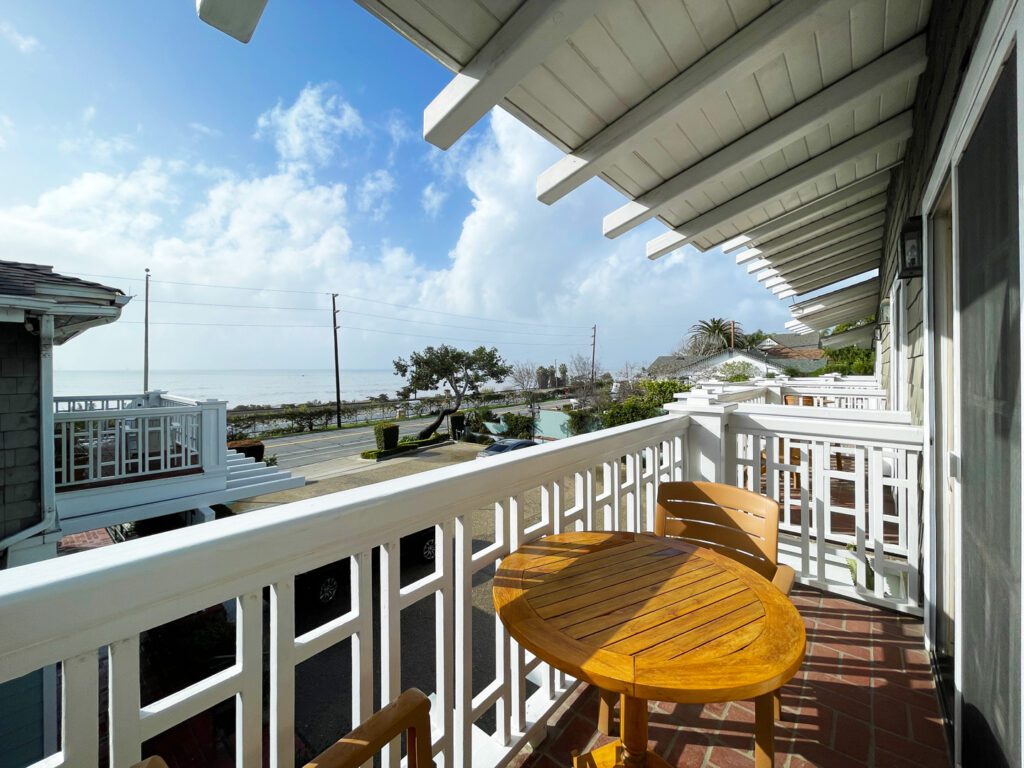 The inn spoils its guests with a bevy of complimentary food and drink. In the afternoon, you can sip local wines and savor a delightful cheese and antipasti plate. In the evening, the innkeepers will tempt you with a rotating selection of house-made desserts along with their amazing chocolate chip cookies. Fabulous breakfasts are cooked to order each morning and include house-made scones, fresh fruit, yogurt, granola, cereals, coffee, tea, and juice. Breakfast can be enjoyed in the inn's dining room or your room's private patio or balcony.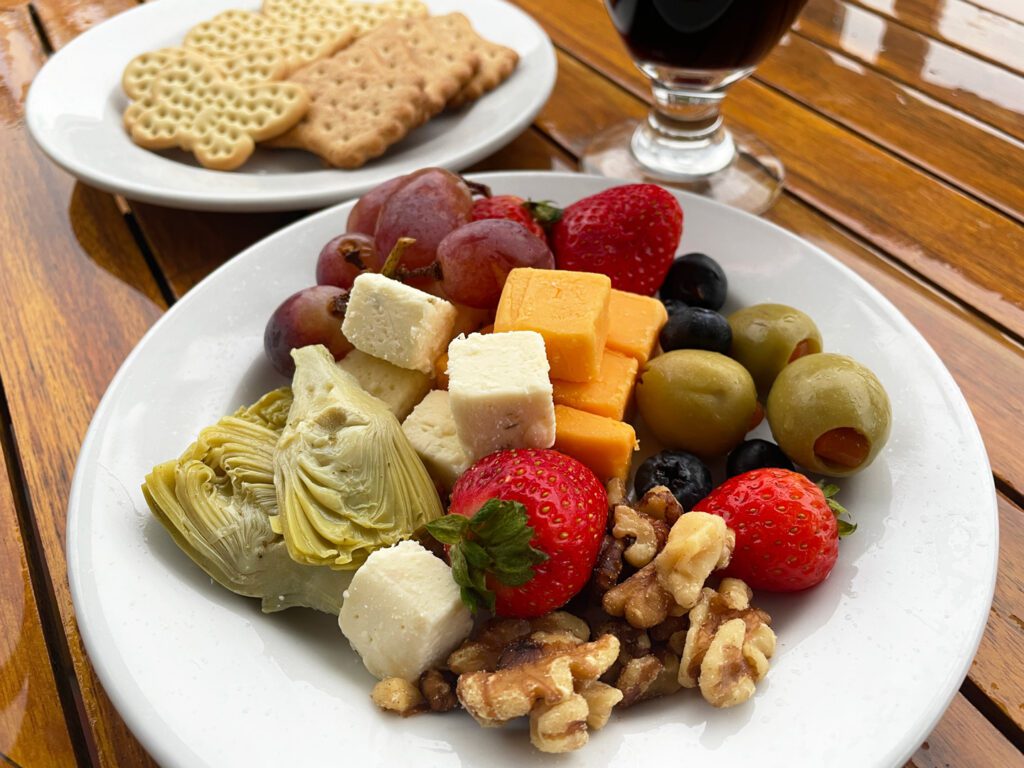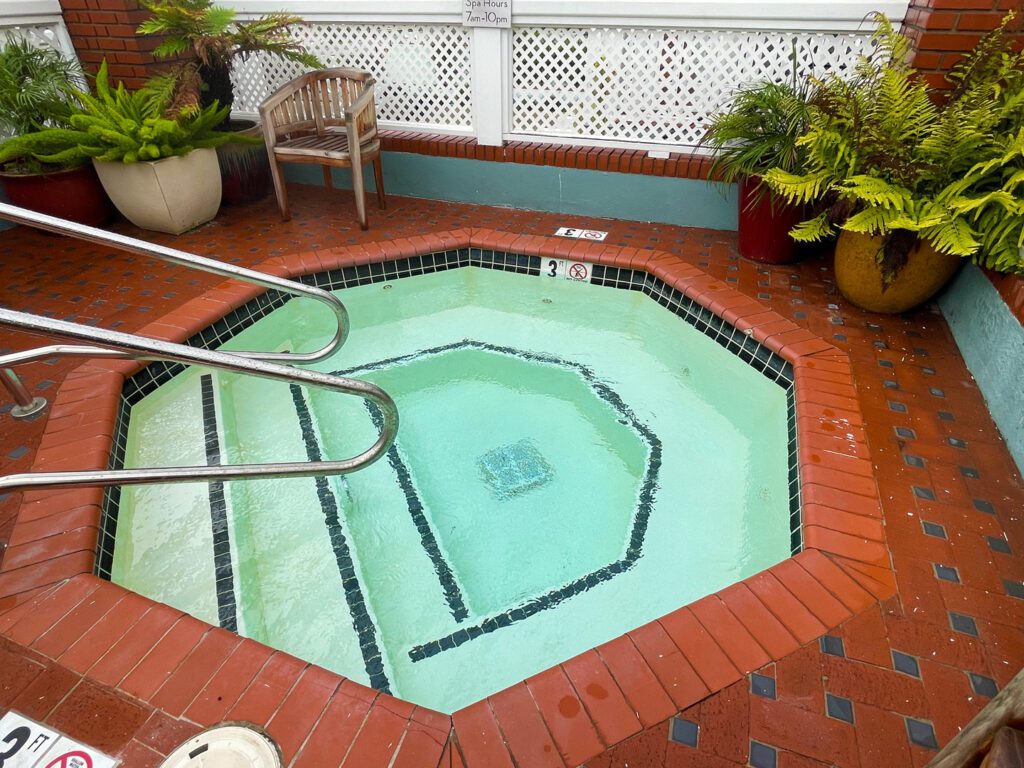 The inn offers a private on-site spa room for an array of facials and massage treatments. An inviting hot tub enclosed beneath an arbor is another great space for relaxation. There's also a small putting green amid the inn's beautiful gardens.
The warm and attentive innkeeping staff provide helpful concierge services and dining recommendations for not only Summerland, but also for Santa Barbara, Montecito, and attractions further afield.
Top photo: view of Summerland Beach from Lookout Park. Photo by Cecilia Rosell, courtesy of Visit Santa Barbara.