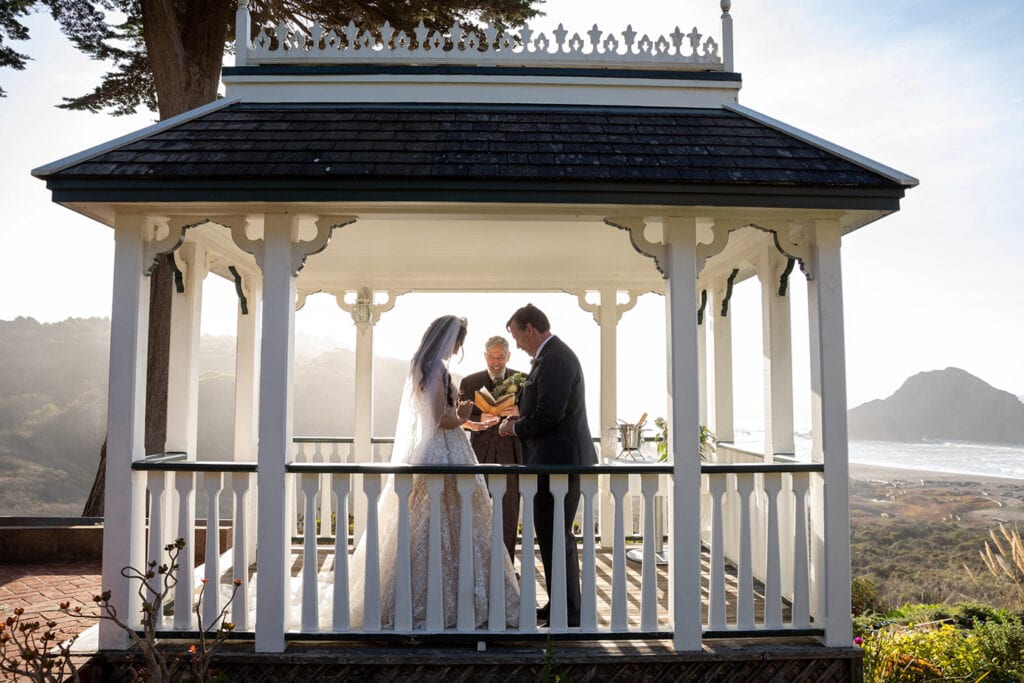 Elopement Packages for Tying the Knot in a Memorable Destination
As the world moves toward smaller, more intimate events, the trend toward elopements and micro-weddings is likely here to stay. But while a large wedding may no longer be every bride's (or groom's) dream, a memorable wedding most certainly is. Luckily, boutique hotels and bed and breakfast inns are ideal destinations for couples looking to tie the knot on a small scale, but in a big way. These California inns are offering elopement packages that turn up the romance while dialing back the stress.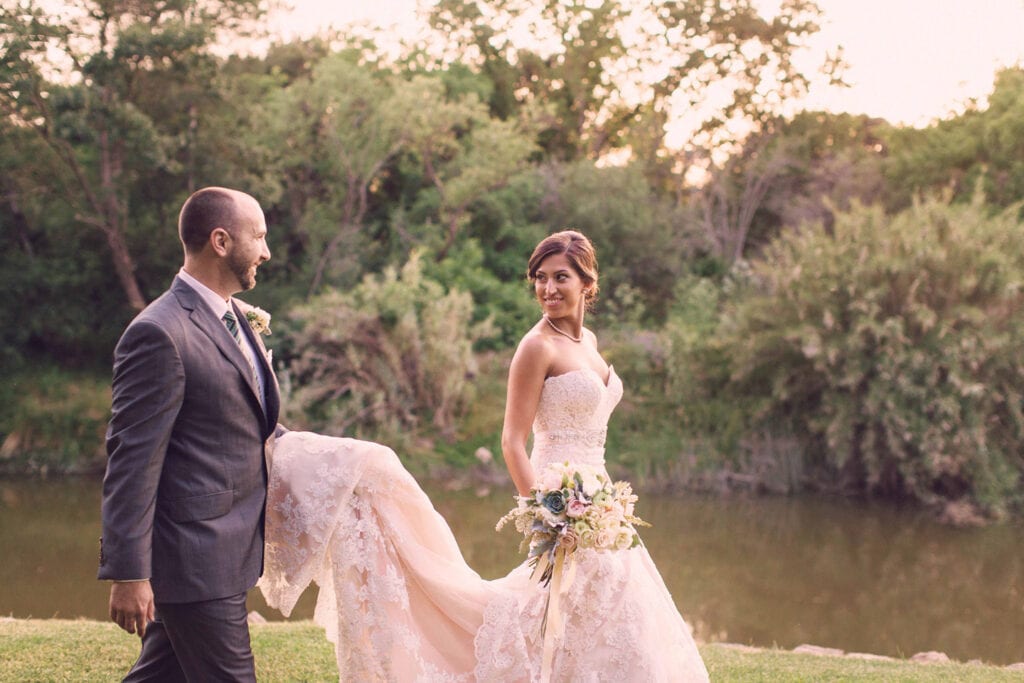 Milliken Creek Inn
No setting is more gorgeous for an elopement or small wedding than Milliken Creek Inn's three verdant acres along the Napa River. The inn offers packages designed for either occasion, including two nights' accommodations, a wedding officiant, and an intimate ceremony. Their Elopement Package, available mid-week and starting at $2,350, also includes a romantic evening turndown service and a gourmet picnic. The Intimate Wedding Package (for up to five guests and starting at $3,950) adds a wedding cake from a premier local bakery and professional photography. Call (707) 255-1197 or email millikenweddings@foursisters.com for details.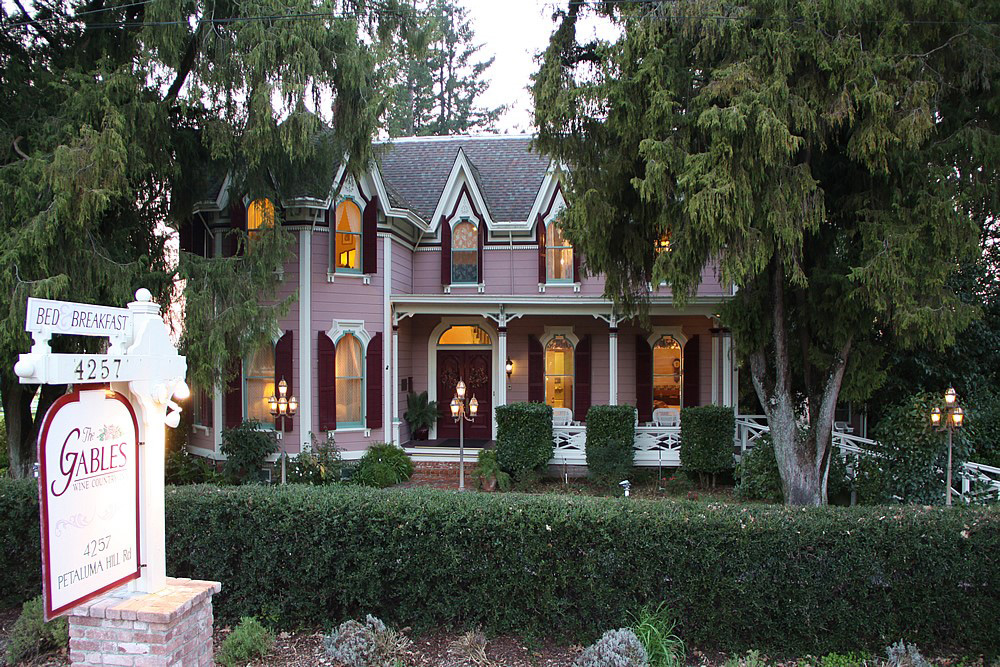 Gables Wine Country Inn
There are a variety of settings at Gables Wine Country Inn for the perfect intimate wedding, including a stately Victorian, a redwood barn, a vineyard, and a stand of five ancient redwoods. Their Intimate Family & Friends Wedding Package ($1,500) includes the venue and officiant for a two-hour event and a champagne toast for up to 15 people. The Ultimate Micro-Wedding Package ($4,900) accommodates up to 25 and adds a two-night stay in The Cottage for the bride and groom, a welcome bottle of Sonoma County wine, chocolate-covered strawberries, and white table linens for a five-hour event. Call 707-585-7777 for details.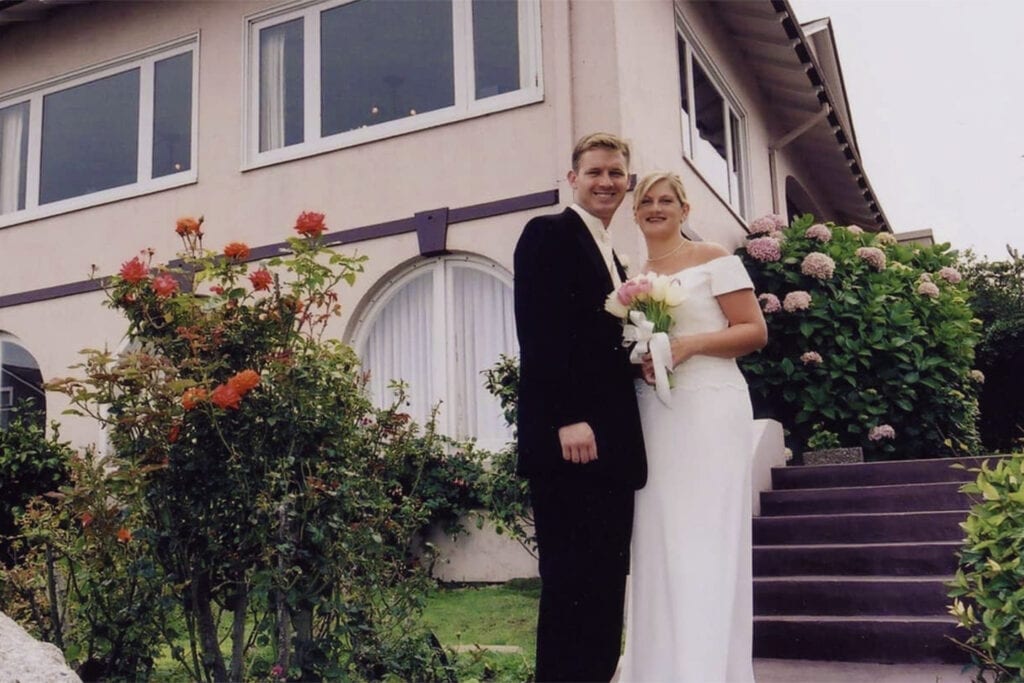 Martine Inn
The experienced staff at Martine Inn has pulled off countless memorable Monterey Bay weddings, but the inn finds special delight in making elopements and small weddings extra special. For ceremonies with five guests or less and a booking of at least one room night, an elopement site-use fee of $300 includes a small wedding cake, a bottle of sparkling wine or cider, and the assistance of a wedding coordinator in choosing an officiant and on-site location. Additional charges apply for larger groups or other requested services, and the site-use fee does not include the room rate or officiant fee. Call 831-373-3388 for more details.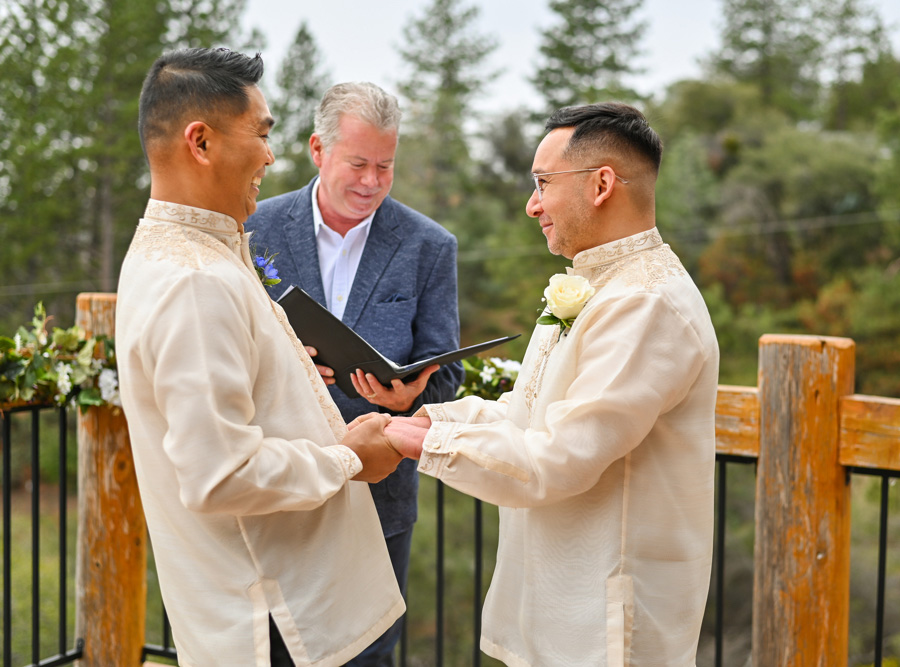 Courtwood Inn
The innkeepers at Courtwood Inn have designed four distinct packages to fulfill every couple's idea of a dream wedding. The WOW (Weddings on Wednesdays) Elopement Package ($525) includes a two-hour event with an officiant, a sparkling toast, and a simple bouquet. The Elopements A La Carte Package (starting at $1,175) adds a two-night stay in the US Open Mini-Suite, with a menu of optional add-on services. The Elopement Just for Two Package (starting at $1,725) includes professional photography, a small wedding cake, and keepsake glasses. The Intimate Wedding Package (starting at $2,925) adds an extended professional photography session and accommodates up to 12 guests. Call 209-728-8686 for more details.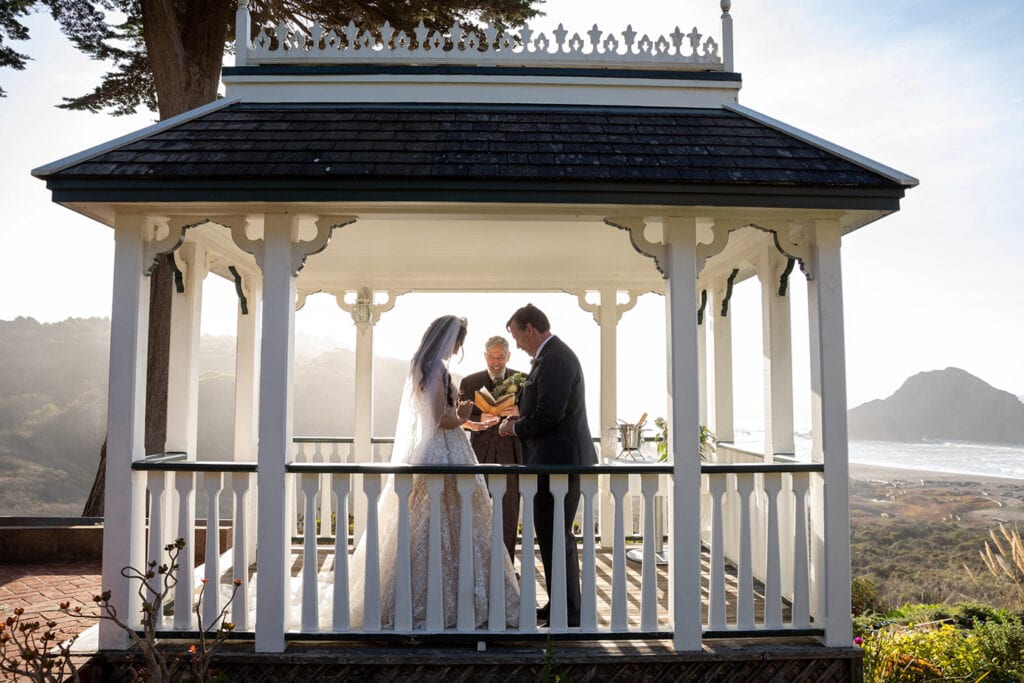 Elk Cove Inn & Spa
Exchange vows against the breathtaking backdrop of the Pacific Ocean at Mendocino's Elk Cove Inn & Spa. For up to eight guests, the inn offers an Intimate Elopement Package (starting at $2,950) that includes the use of the inn's gingerbread-crowned gazebo overlooking the ocean, an officiant, a bouquet of seasonal flowers and matching boutonniere, a wedding photographer, a small wedding cake, a champagne toast, and two nights' accommodations in a romantic suite. The Small Wedding Package ($8,950) accommodates up to 16 guests and includes four suites or six mansion rooms for two nights. Call 800-275-2967 for details and reservations.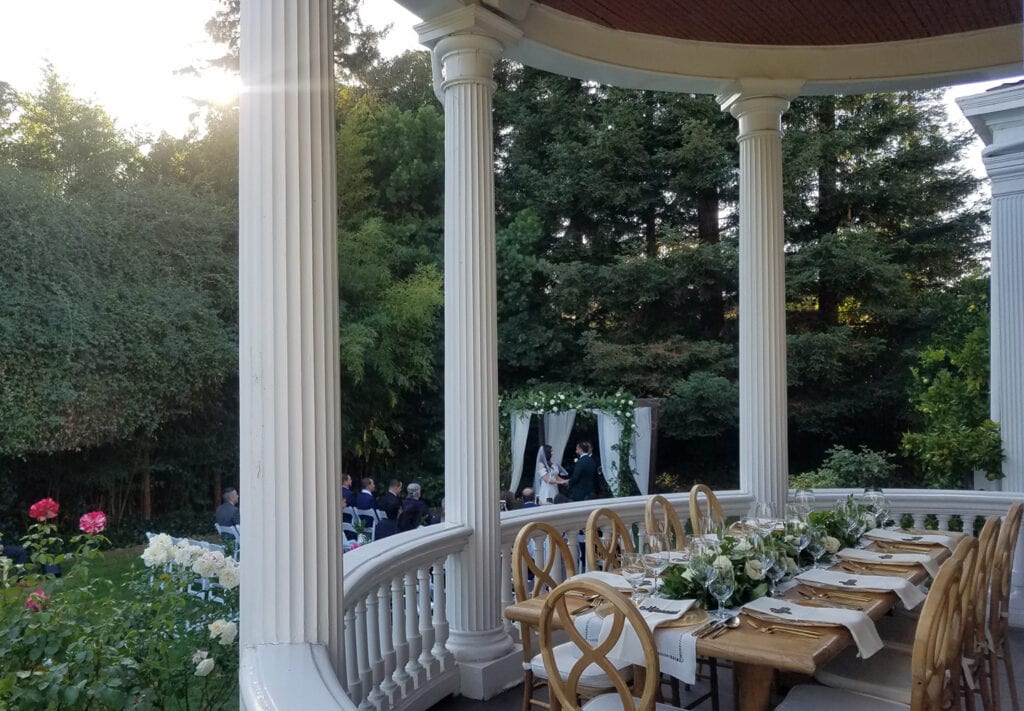 Churchill Manor
Churchill Manor, an exquisite 1889 mansion in Napa, is perfect for intimate elopements for up to 25 guests. Couples might choose the a la carte menu of services appropriately named "The Simply Elegant" (starting at $1,650 and including a two-night stay). Or for couples who want the works, "The Ultimate Intimate" (starting at $4,000) includes a three-night stay, a luxury welcome basket, two Churchill Manor champagne flutes, local chocolate truffles, and a bottle of Churchill Manor champagne. Also included are in-room massages for two, professional wedding photography, a $250 gift certificate good at one or more local restaurants, a winery tour, and a picnic lunch. Call 707-253-7733 for more details.
Brewery Gulch Inn
Tying the knot on California's wild and scenic North Coast is simple, thanks to Brewery Gulch Inn. The inn is offering two elopement and small wedding packages, both featuring a tailored ceremony by a resident interfaith celebrant, the services of an expert local florist, and a talented local photographer. For couples-only elopements without guests, The Simply Beautiful package ($1,400) includes an hour of photography. For up to four additional friends or family, The Deluxe package ($2,300) comes with an additional half-hour of photography, hair and makeup, a five-inch custom cake, Roederer sparkling wine, and a 60-minute Swedish couple's massage. Either package can be added when booking online, or by phone at 707-937-4752.
Farmhouse Inn
Farmhouse Inn, a Four-Diamond property in the heart of Russian River Wine Country, offers two unique wedding packages for up to 14 people: Farmhouse Deluxe includes a customized Farmhouse floral bouquet and boutonniere, an intimate romantic ceremony, a local photographer, a non-denominational officiant, a Michelin-starred four-course dinner with wine pairings, and a romantic in-room candlelight tub turn-down service. Farmhouse Luxury adds a bottle of local wine and a savory bite for the wedding couple upon arrival, an artisan wedding cake, a relaxing sixty-minute couples massage, and a signature wedding gift. Call 707-887-3300 for details or to book.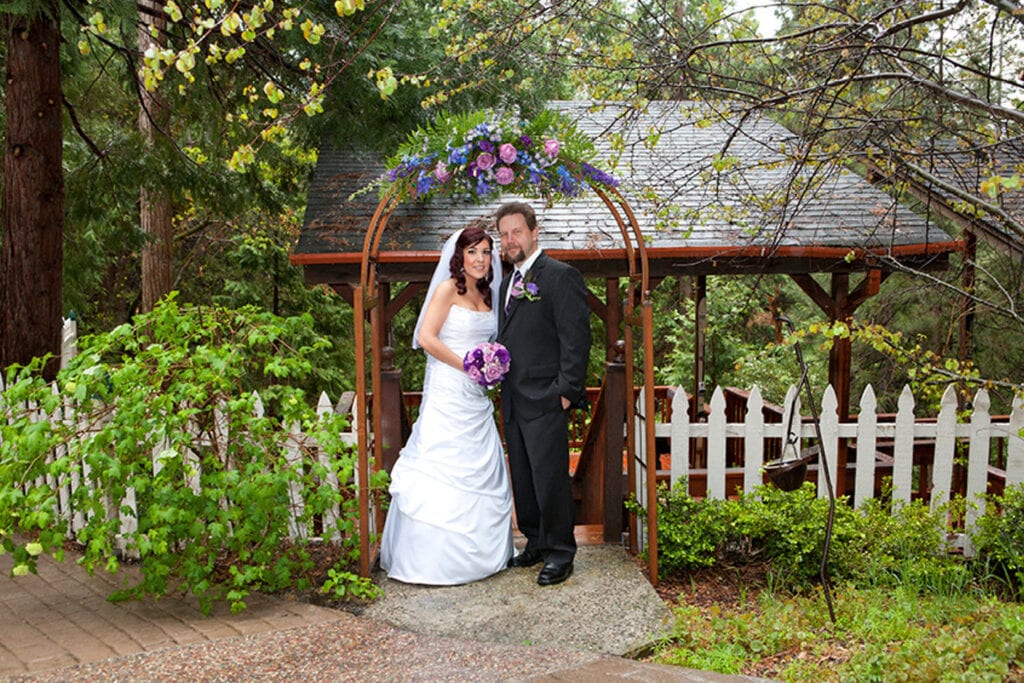 McCaffrey House Inn
Say 'I do' surrounded by majestic cedars and pines at the McCaffrey House Bed & Breakfast Inn near Yosemite. The romantic mountain lodge specializes in elopements and small weddings, with packages ranging from $795 to $3,095. Their "Just for the Two" package includes a wedding consultant, minister, ceremony, small wedding cake, and a champagne toast. The "Wedding and Honeymoon" package includes all of the above plus a rose bouquet, boutonnière, and two nights' lodging. The "Dreams Come True" package includes everything in the "Wedding and Honeymoon" package, but with custom engraved champagne flutes and wedding cake service. For details, call 209-586-0757.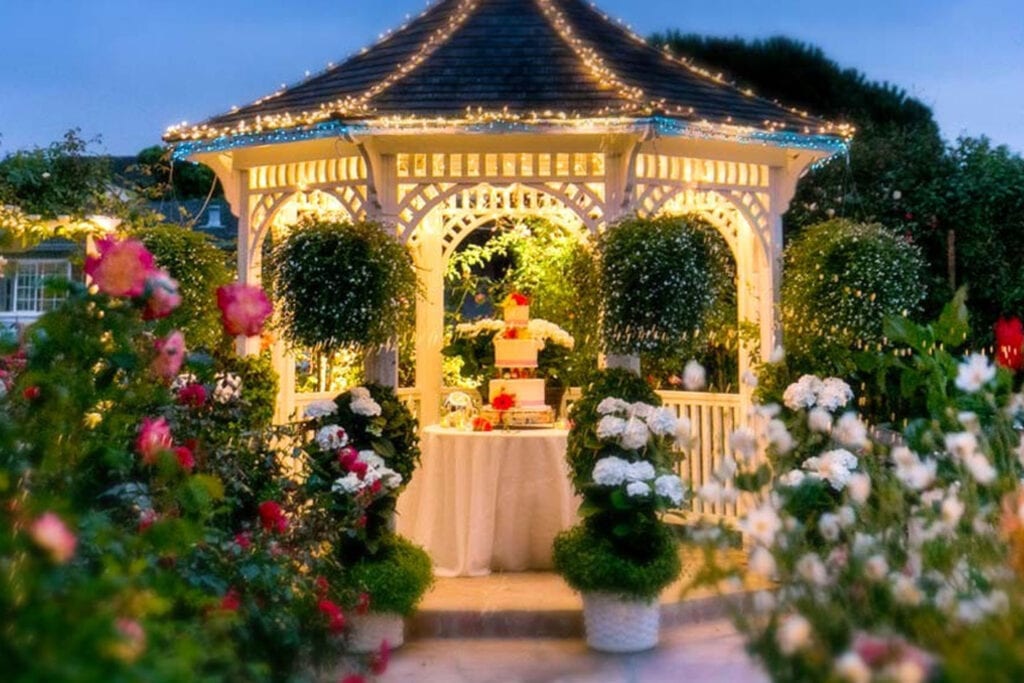 Mill Rose Inn
Mill Rose Inn is a Half Moon Bay property once voted the "Most Romantic Inn in Northern California." The inn, with its intimate setting, luxuriant gardens, and opulent décor, has long specialized in English country garden weddings. Their Elopement Package (starting at $3,800) includes a stay in the inn's best Honeymoon Suite, a private wedding ceremony, non-denominational officiant, two hours of on- and off-site photography, a bridal bouquet and groom's boutonnière, a champagne toast, and a custom-designed wedding cake. Call 650-726-8750 for more details or to book.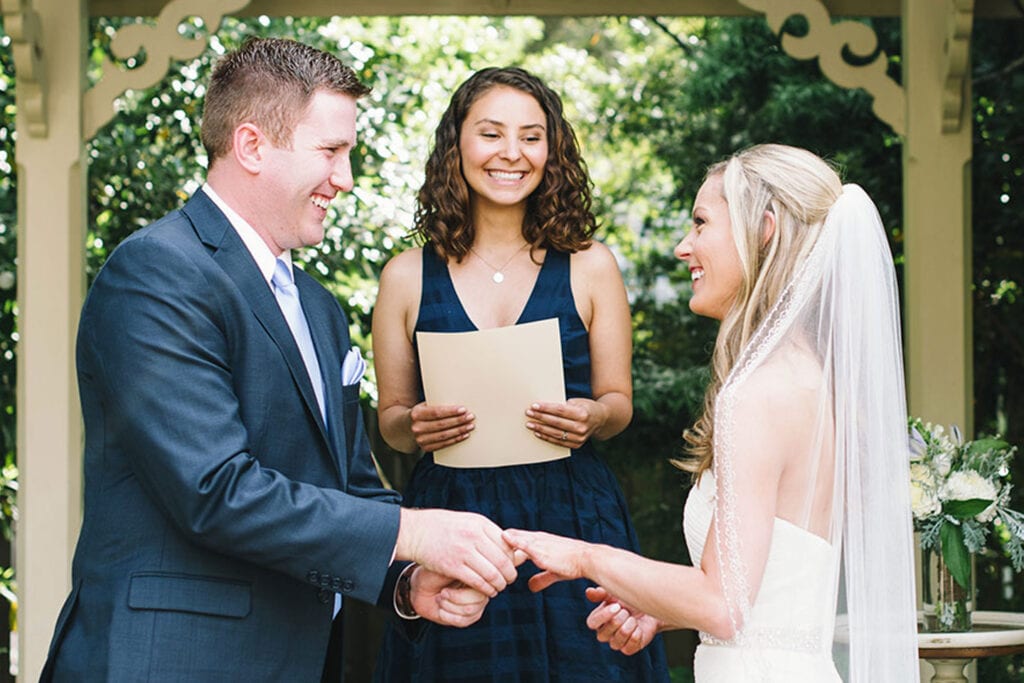 Inn on Randolph
Whether for an elopement or an elaborate small gathering, Inn on Randolph is eager to help every couple make their vision a reality. An array of wedding packages all come with exclusive rental of the property, seasonal flowers picked from the property, post-ceremony champagne or sparkling wine, a wedding cake, and a discount on the inn's most luxurious cottages. Packages range from The Elopement Special, which includes property rental for up to two hours (no guests) with a 5% room discount, to The Gathering Special, a complete property buyout for up to 30 guests with a 10% room discount. Check out the inn's online wedding brochure for more details, or submit a request for a custom quote.