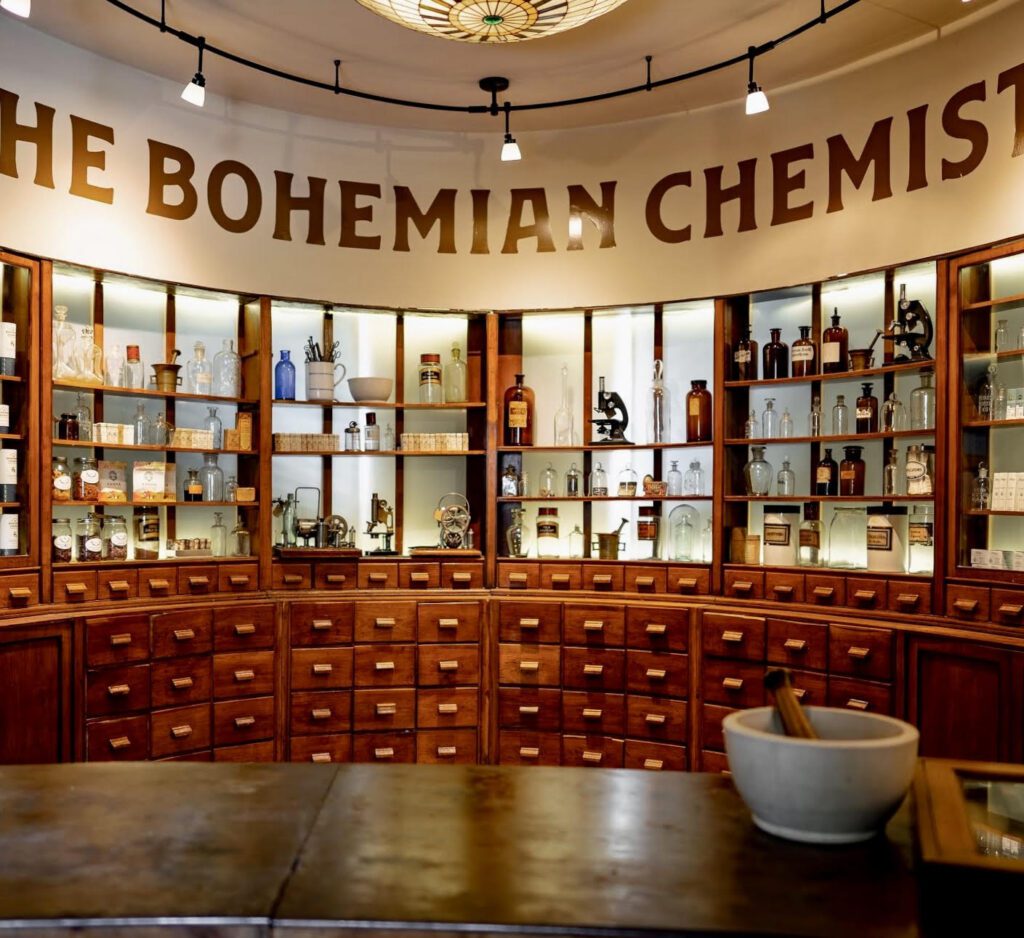 Elevated Cannabis Experiences from California Boutique Hotels and B&Bs
Borrowing a page from the wine country hospitality playbook, some California boutique hotels and B&Bs have begun cultivating new cannabis-related offerings for a growing segment of travelers seeking cannabis education and experiences. Much like the wine-tasting tours and wine dinners that grew out of California's ascent to oenophilic stardom after the 1976 Judgment of Paris, some are predicting a similar trend with cannabis. Since California's legalization of recreational cannabis five years ago, the state has become the U.S.'s top grower. With cannabis-friendly hospitality and experiences to appeal to both cannabis connoisseurs and the newly curious, these hotels are tapping into a flourishing new industry.
Mine + Farm
In Sonoma's Russian River Valley, Mine + Farm puts a decidedly modern spin on a classic farmhouse B&B and grows their own cannabis on-site to share with guests. In their organic demonstration garden, the cannabis plants thrive in the same Sonoma sun and climate as the neighboring wine vineyards. The inn cultivates a variety of strains starting from seed and harvests the plants each fall to share with guests as complimentary pre-rolls. Akin to wine vintages, they are currently sharing their 2022 harvest pre-rolls. Guests are welcome to tour the demonstration garden during the growing season or sign-up for their Sensorial Tour of Cannabis, which is an educational, one-hour guided tour offered in August and September. Pairing cannabis with food and libations, the inn also crafts infused dinner getaway packages. One package includes a two-night stay and a plated multi-course dinner paired with a local brewer or winemaker. A second package includes a two-night stay and a family-style dinner featuring pizza, pinot, and pre-rolls. In addition, the inn will begin offering private infused dinners for two later this year.
The Madrones and The Brambles
In the heart of Anderson Valley wine country, visitors come for the wine but stay for the weed. Located in the southernmost tip of Mendocino's famed "Emerald Triangle," world-class wines and world-renown cannabis converge in a terroir in which both flourish. Two sister boutique hotels, The Madrones and The Brambles, are part of an inviting enclave that offers luxurious accommodations nestled in the redwoods along with two wine-tasting rooms, a restaurant, and a new cannabis apothecary and consumption lounge. Featuring vintage apothecary cabinets imported from Europe, antique pharmacy bottles, and photographs by Man Ray, The Bohemian Chemist exudes a sophisticated flair that eschews typical dispensary trappings. The owners, who are also second-generation cannabis farmers, showcase their own house brand of local, small-batch, sun-grown cannabis products including premium flower, pre-rolls, and concentrates. The products, which launched in January 2023, feature Art Deco-inspired packaging that draws upon the products' medicinal roots. For the upcoming year, The Madrones and The Brambles plan to host local cannabis farmers markets, a live auction, infused dinners, consumption happy hours, and farm tours.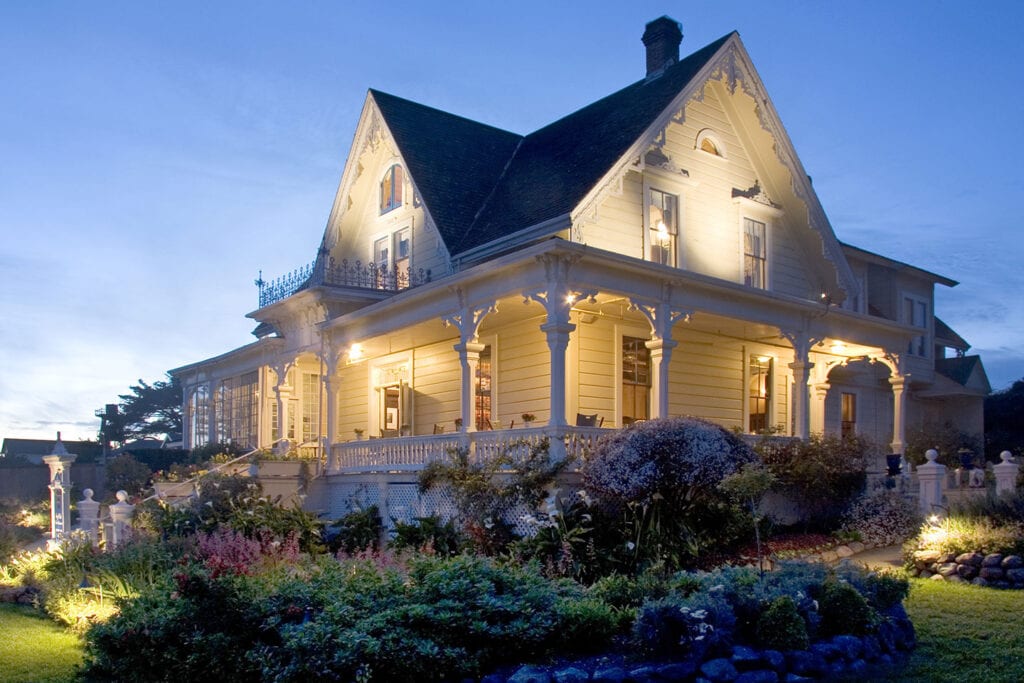 MacCallum House
Housed in a historic Victorian in Mendocino, the venerable MacCallum House was an early pioneer of California's farm-to-table dining movement beginning in the 1990s. Building on the "Emerald Triangle's" even longer history with cannabis cultivation, the boutique hotel has also become an early adopter in providing cannabis-friendly hospitality. Guests of the MacCallum House are welcome to consume cannabis on private guest room decks and in the hotel's outdoor common areas (with courtesy to other guests). The hotel partners with a local dispensary, Sol de Mendocino, which offers an array of products from flower to edibles and accepts call-in orders for pick-up. In addition, the inn offers an Everything but the Bud basket for guests interested in exploring local cannabis. The in-room basket includes papers, a lighter, a roller, a grinder, and a mix of sweet and savory snacks as an antidote for the munchies. To complete the package, the basket also includes a 10% discount on products from Sol de Mendocino. In the future, the hotel plans to host cannabis-related events focused on favorite strains and cultivators, dinners, tours, and Cannabis 101 talks.
Lead photo: The Bohemian Chemist cannabis apothecary at The Madrones