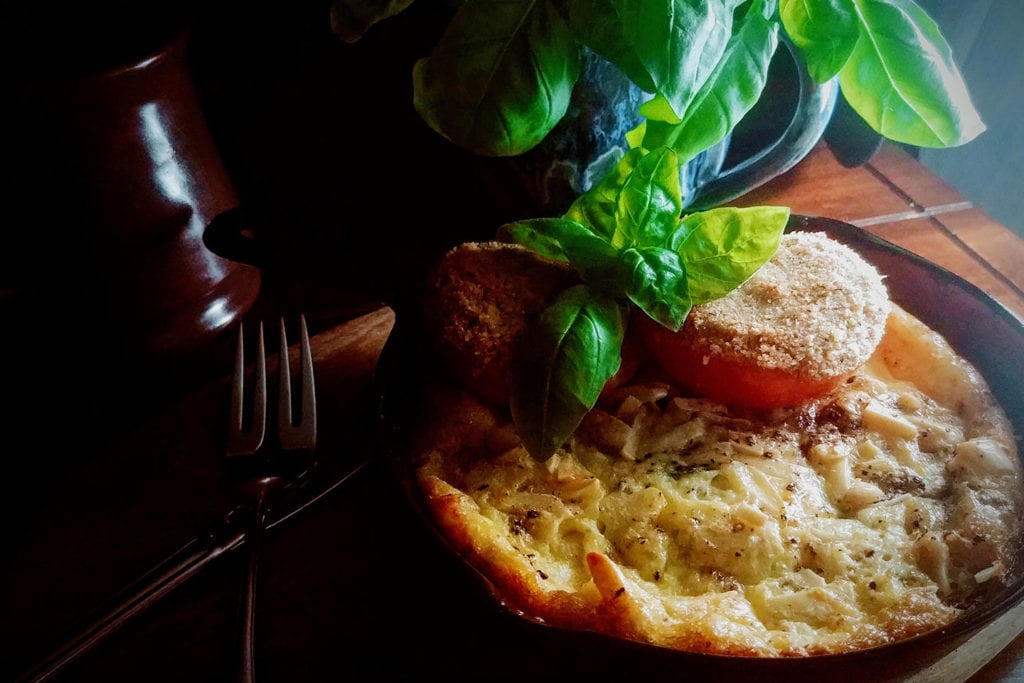 Eggs Gruyère from The Gables Wine Country Inn
For many of us, it's been an unsettling week of working from home and trying to figure out how to extract more joy from our newly constricted lives. After eating yogurt and granola every morning for the last several days, I decided I needed to change up my weekday breakfast routine and try something new.  I searched the recipes on CABBI's website based on ingredients I had on hand, and stumbled across a recipe for Eggs Gruyère from The Gables Wine Country Inn in Santa Rosa.  It sounded easy enough to whip together and bake off on a Friday morning between work emails, but decadent enough to satiate my craving for something more.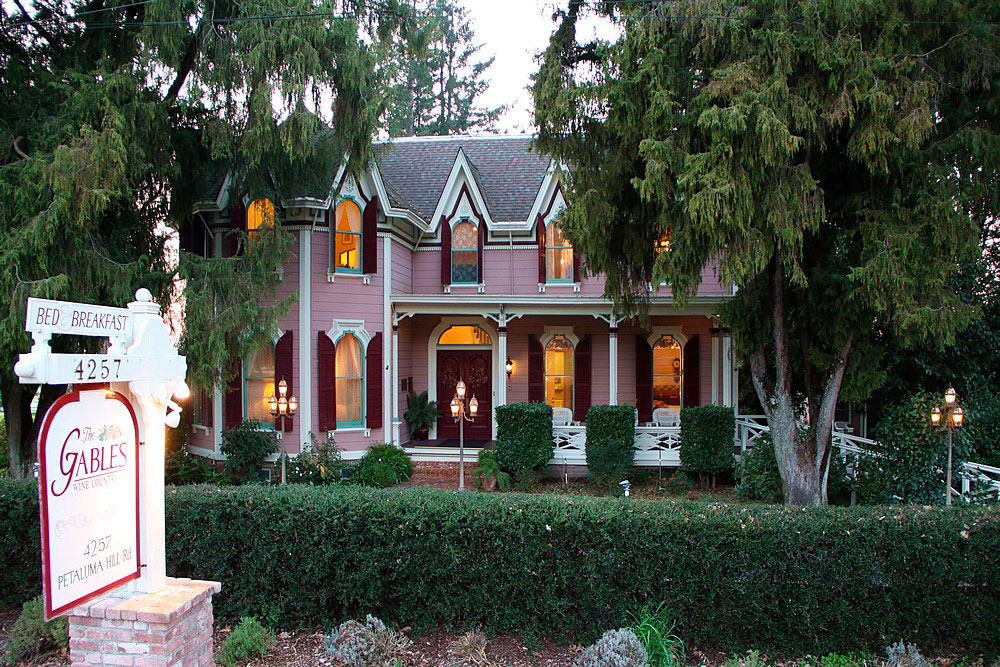 This thoughtfully layered dish starts with a crispy bottom crust of parmesan, followed by bright green baby spinach. A generous helping of Gruyère cheese, with its characteristic melty goodness, makes it clear why it needs to be part of the dish's name. Slivered almonds lend an unexpected crunch, while a good bit of butter and cream add a welcome richness. It's finished with an elegant garnish of roasted tomatoes crusted with breadcrumbs and fresh basil, which is the perfect contrast to the other flavors.
When the social distancing and sheltering in place restrictions have been lifted, the dish will make an impressive brunch entrée to share with friends.  In the meantime, I'll be sharing it with my husband (who's become my new co-working partner) to add a spark of flavor and joy to an otherwise somber work day. 
Eggs Gruyère
Courtesy of The Gables Wine Country Inn
This recipe is for one, but it multiplies easily.
Ingredients
2 large eggs
8 leaves baby spinach
1½ tablespoons slivered almonds
½ teaspoon dry mustard
1 to 2 tablespoons Parmesan cheese (enough to coat the bottom of the ramekin well)
¼ cup Gruyère cheese
½ tablespoon butter
2 tablespoons cream
Salt & pepper
1 small tomato, for garnish
Italian breadcrumbs
Fresh basil leaves, for garnish
Directions
Pre-heat oven to 350 degrees Fahrenheit.
Break the eggs into a bowl, then add the mustard and a good pinch of salt. Mix well.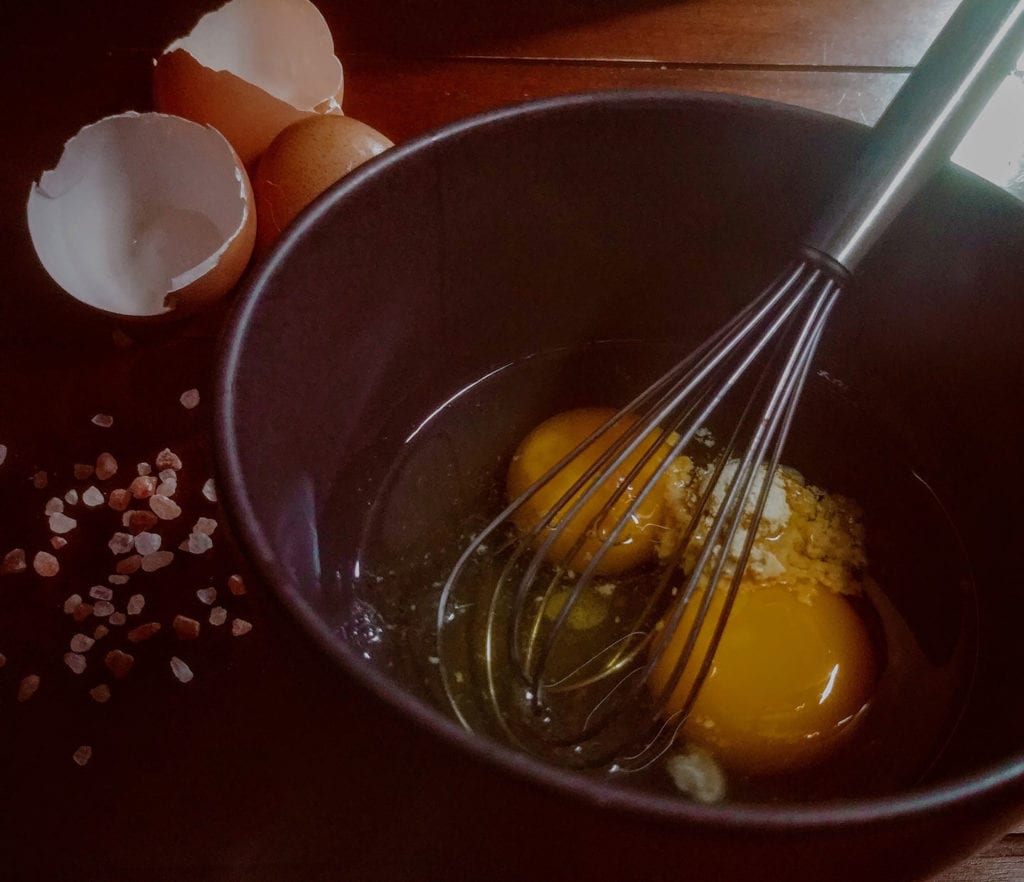 Spray the bottom of a baking dish or ramekin with cooking spray. Dust with parmesan cheese. Cover the parmesan cheese bottom with the spinach, followed by the Gruyère cheese, then the almonds. Drizzle a tablespoon of cream down the center. Dot with the butter. Add fresh ground pepper.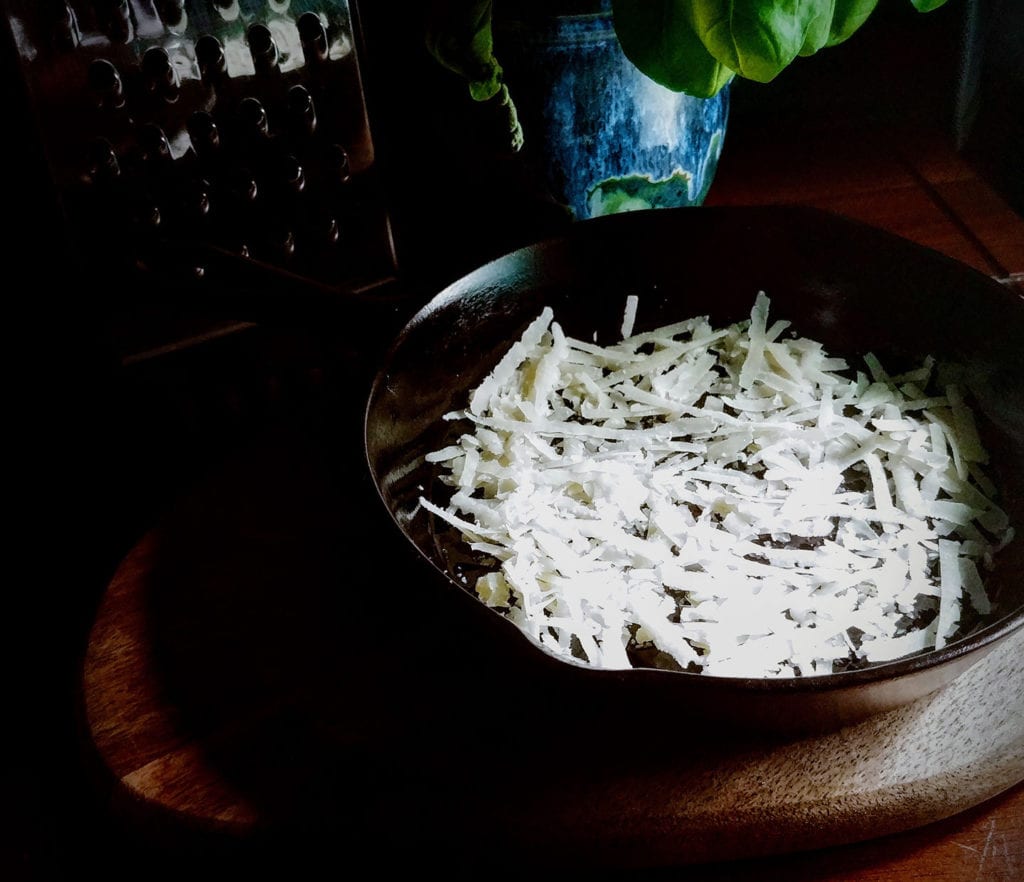 Pour the egg mixture over the cheese, then the final tablespoon of cream.
Bake at 350 degrees Fahrenheit for 25 minutes.
For the garnish:  Cut the tomato lengthwise, sprinkle with salt and pepper, then a dusting of the breadcrumbs.  Heat in the oven for the last 15 minutes of cooking time.  Garnish the finished eggs with the tomato and a few basil leaves.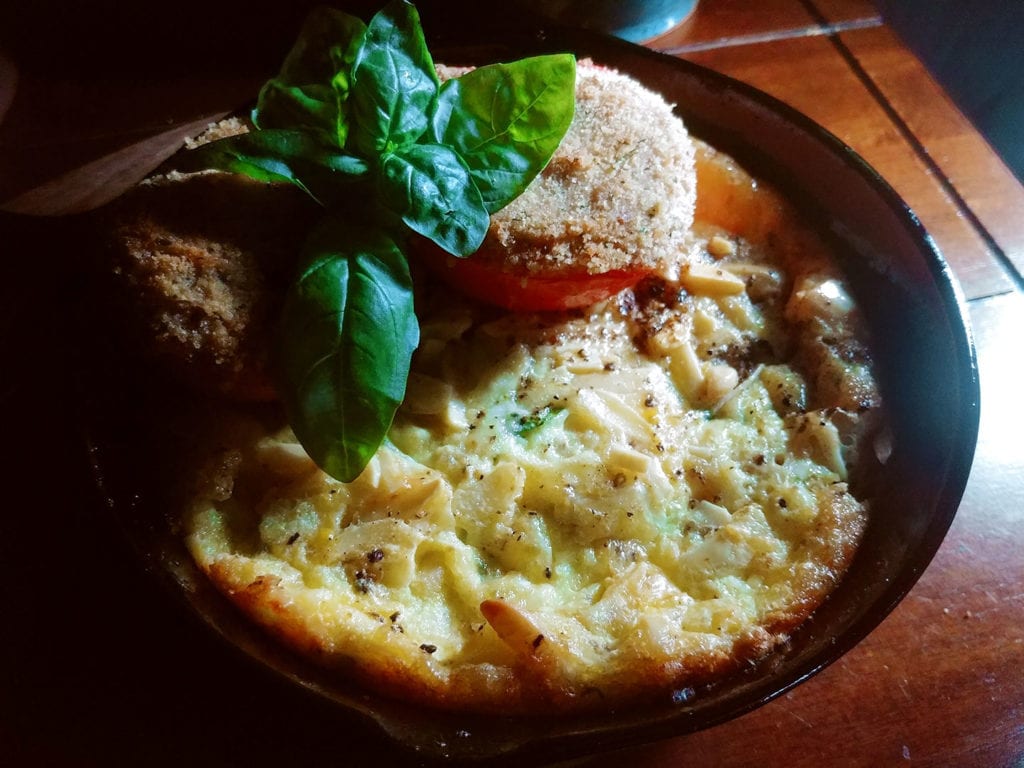 The Gables Wine Country Inn
4257 Petaluma Hill Road
Santa Rosa, CA 95404
707-585-7777
www.thegablesinn.com