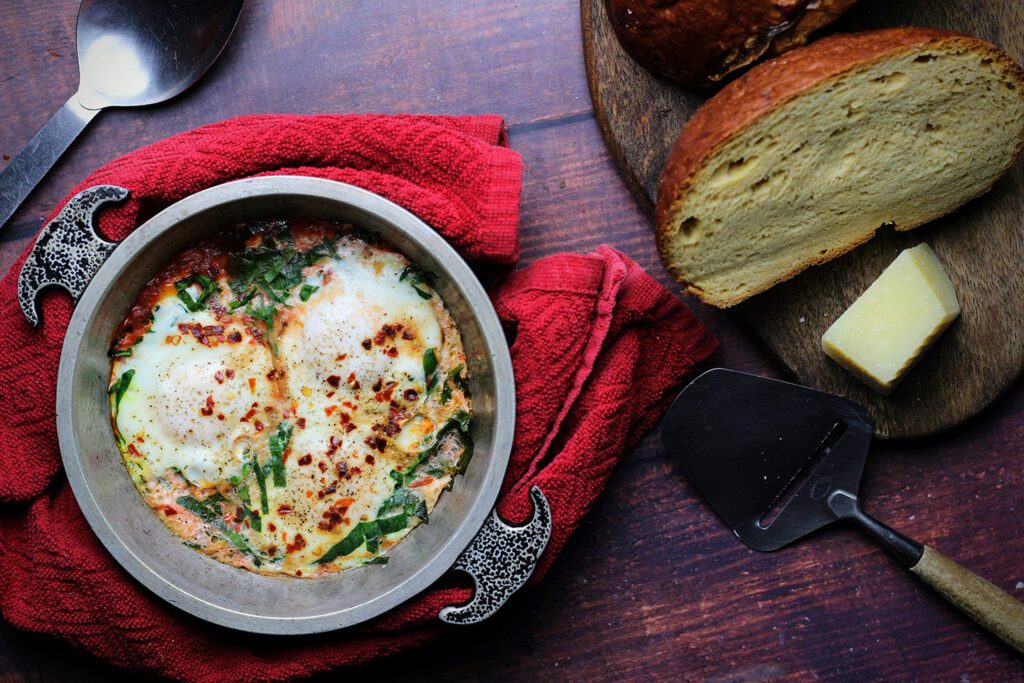 Eggs Diavolo from Inn at Sonoma
Back in 2000, a local Sonoma winemaker approached Four Sisters Inns about collaborating to build a small hotel on a lot he owned just two blocks from the historic Sonoma Plaza. The hotel group agreed that the location was ideal. Guests could easily stroll to the plaza's many restaurants, wine-tasting rooms, shops, and historic attractions such as the 1823 Mission San Francisco Solano.  Four Sisters Inns worked closely with the design team to create a warm, hospitable retreat in sync with Sonoma's casual wine country lifestyle. 
The resulting hotel, Inn at Sonoma, remains a favorite among guests visiting Sonoma wine country. The hotel features fireplaces in every room and a rooftop deck with an outdoor hot tub. Many of the rooms also feature private patios and some offer jetted spa tubs.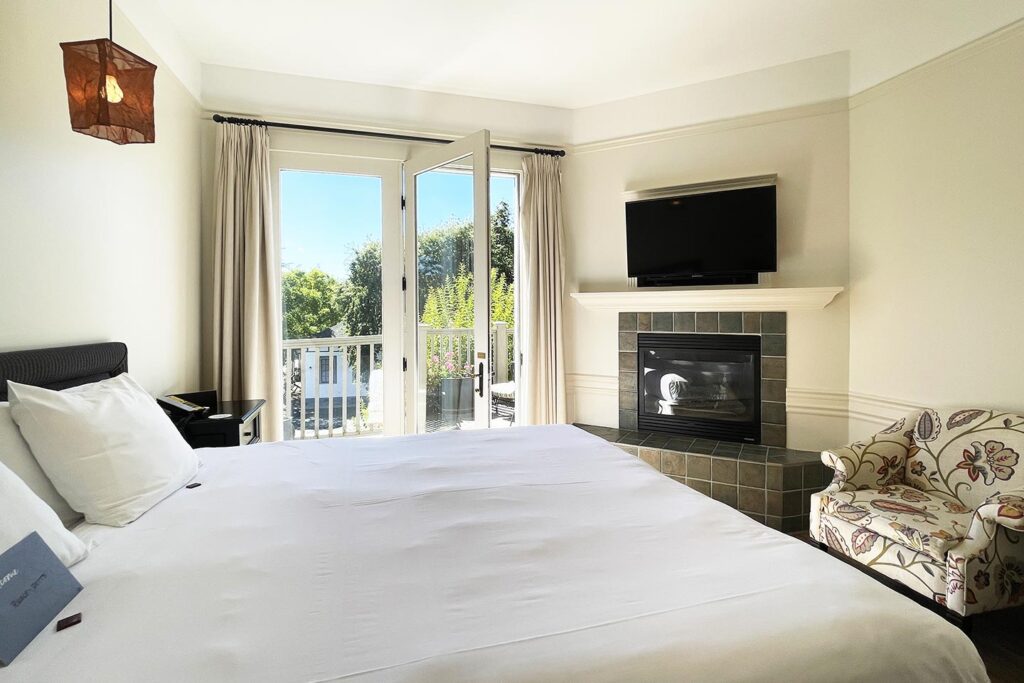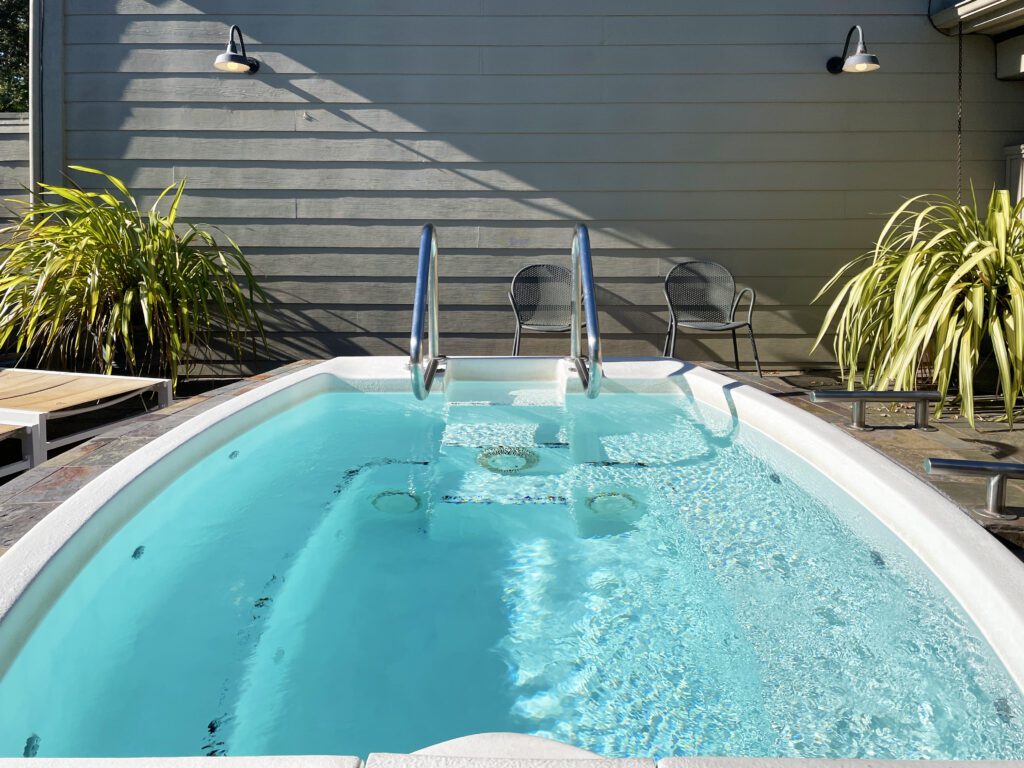 Among the inn's many charms is its sunlit breakfast room illuminated by large windows. Opening out to a porch with bistro tables for alfresco dining, the breakfast room is just one setting for the delicious and thoughtfully prepared breakfasts the innkeepers present each morning. Another more indulgent option is "breakfast in bed," an upgrade that includes en suite delivery. Featuring signature specialties like blueberry pancakes, artichoke quiche, or honey-buttermilk muffins, the morning meal at the inn feels more like a decadent Sunday brunch than a typical hotel breakfast. And for guests who want to enhance that brunch feeling and turn it into a "mimosa morning," the inn offers the option of adding a bottle of bubbly.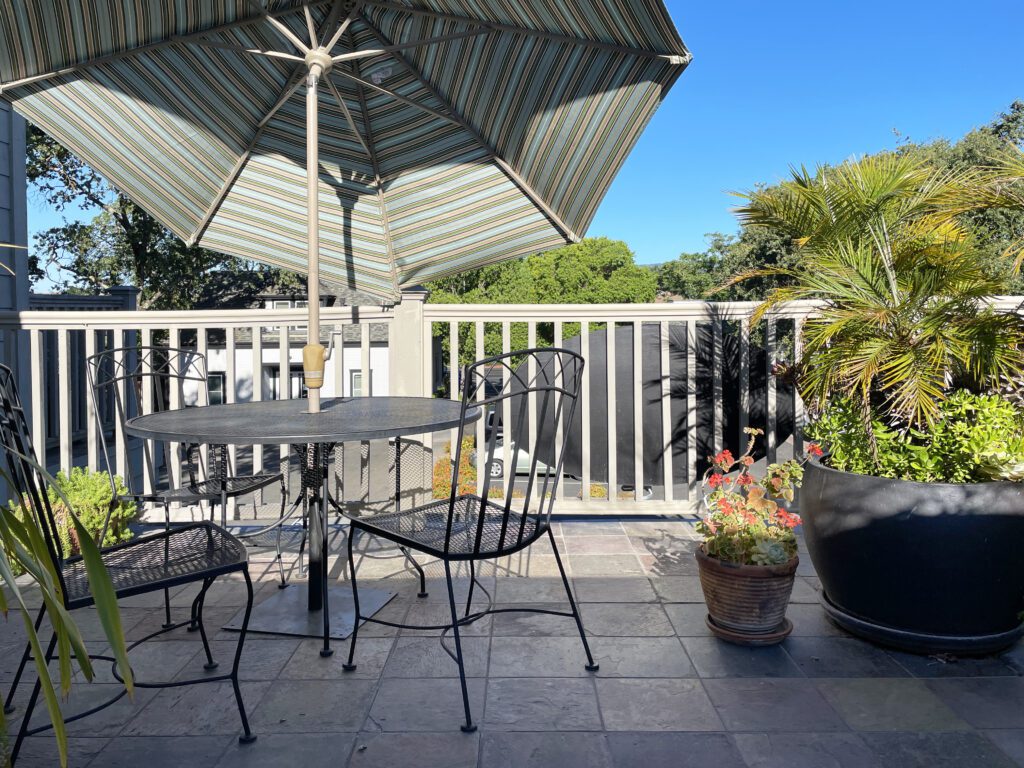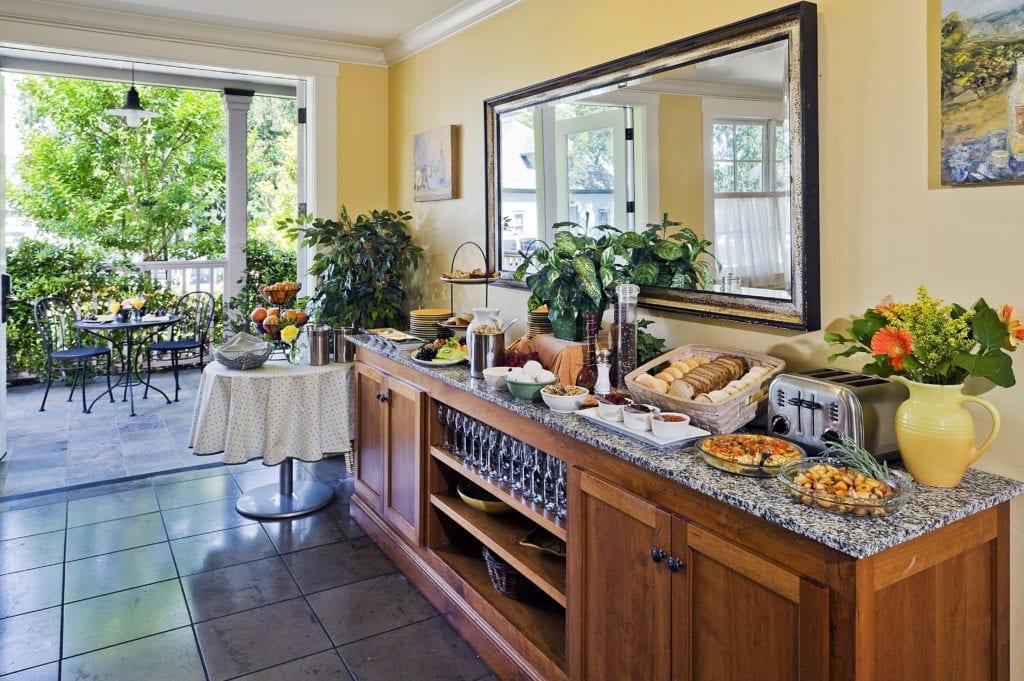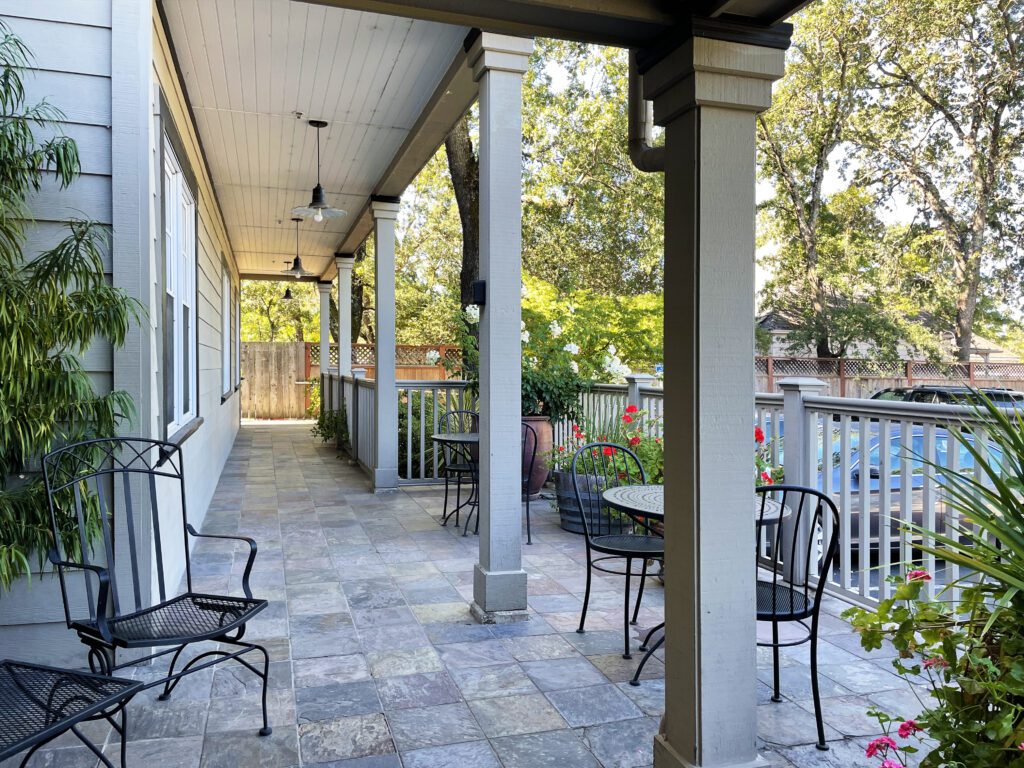 To help guests bring their favorite recipes home, the hotel collection (now numbering 17 properties) published The Kitchen at Four Sisters Inns, a hard-bound, full-color collection of recipes from its California B&Bs. A favorite recipe from the cookbook is Inn at Sonoma's Eggs Diavolo. Named for the fiery sauce in which the eggs are gently poached, the dish is a riff on eggs in purgatory. But unlike traditional eggs in purgatory, Inn at Sonoma's simplified version requires only three main ingredients and a few simple steps. Still, it beautifully replicates the colorful presentation and distinctive flavor of the original.
In large part, the recipe's popularity comes from just how quickly it comes together (it takes about five minutes to assemble and then bakes for another 15 minutes). The dish owes much of that simplicity to the famously sweet San Marzano tomato. This staple of Italian kitchens creates plenty of complex flavor on its own, which means little more needs to be added to get stellar results. Purists who want complete authenticity will want to look for tomatoes labeled Pomodoro San Marzano dell'Agro Sarnese-Nocerino (that is, certified grown in the unique climate and soil of Italy's Sarno Valley). These days, the authentic version can be found in the U.S. in many mainstream grocery stores and Italian markets, as can many great substitutes that have been grown in the U.S. from San Marzano seeds.
The recipe is as versatile as it is simple. Home cooks can vary the spice level, cook the eggs to any degree of doneness, and elevate the dish by topping it with classic ingredients like shaved parmesan or fresh basil. Whether it's served for breakfast over hot grits, for lunch with sourdough toast, or for dinner with pasta and red wine, Eggs Diavolo is an easy recipe for making a great impression.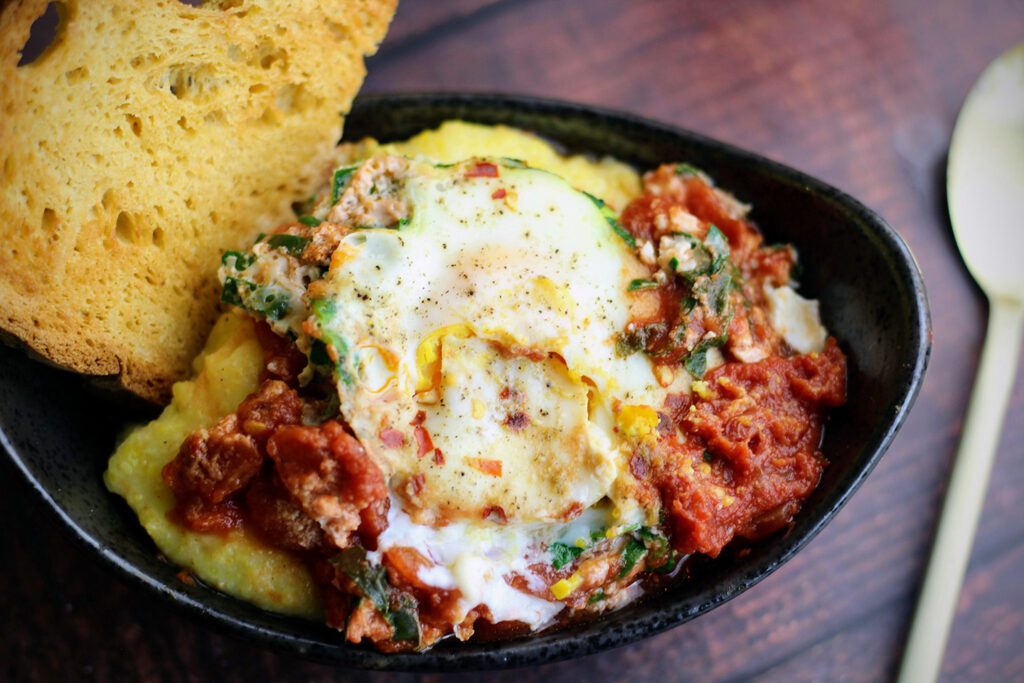 Eggs Diavolo
Courtesy of Inn at Sonoma
Makes 5 servings
Ingredients
1 16-ounce can diced San Marzano tomatoes, drained, with juice retained
2 cups fresh spinach
10 large eggs
Salt, pepper, and a pinch to taste of crushed red pepper flakes
Directions
Preheat the oven to 400 degrees Fahrenheit.
Grease a large quiche pan or other shallow, oven-proof dish.
Spread the crushed tomatoes in the pan.
Cover the tomatoes with the spinach.
With your hand, make "nest" indentations in the spinach and crack an egg into each one.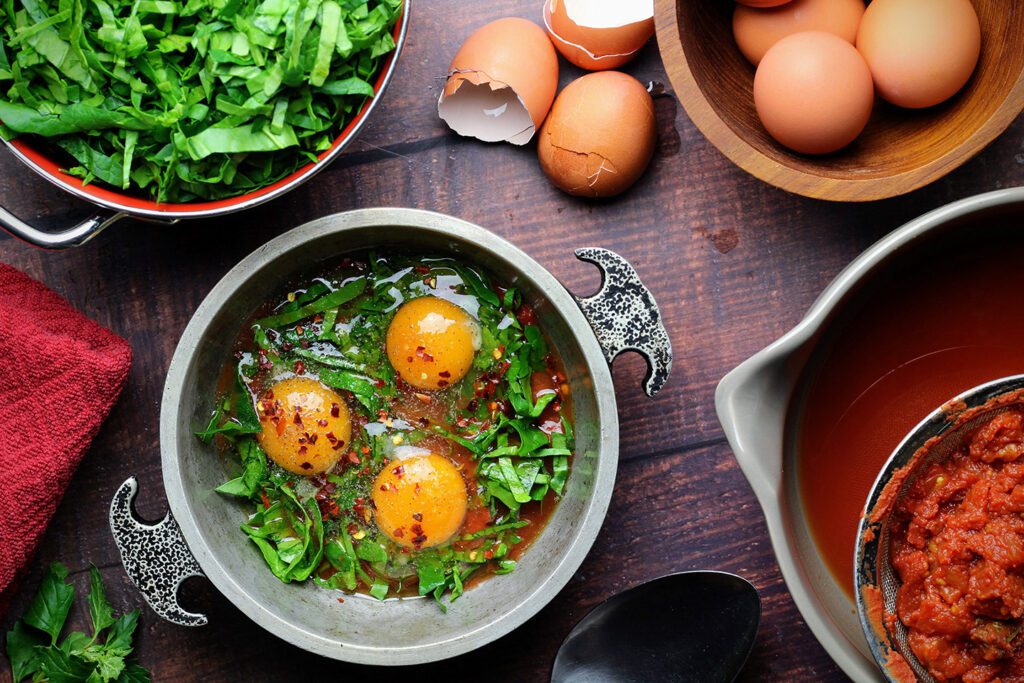 Sprinkle with salt, pepper, and red pepper flakes.
Gently pour the retained tomato juice over everything.
Cover with foil and bake for 15 minutes.
Serve hot, alongside grits, potatoes, or toasted sourdough bread.