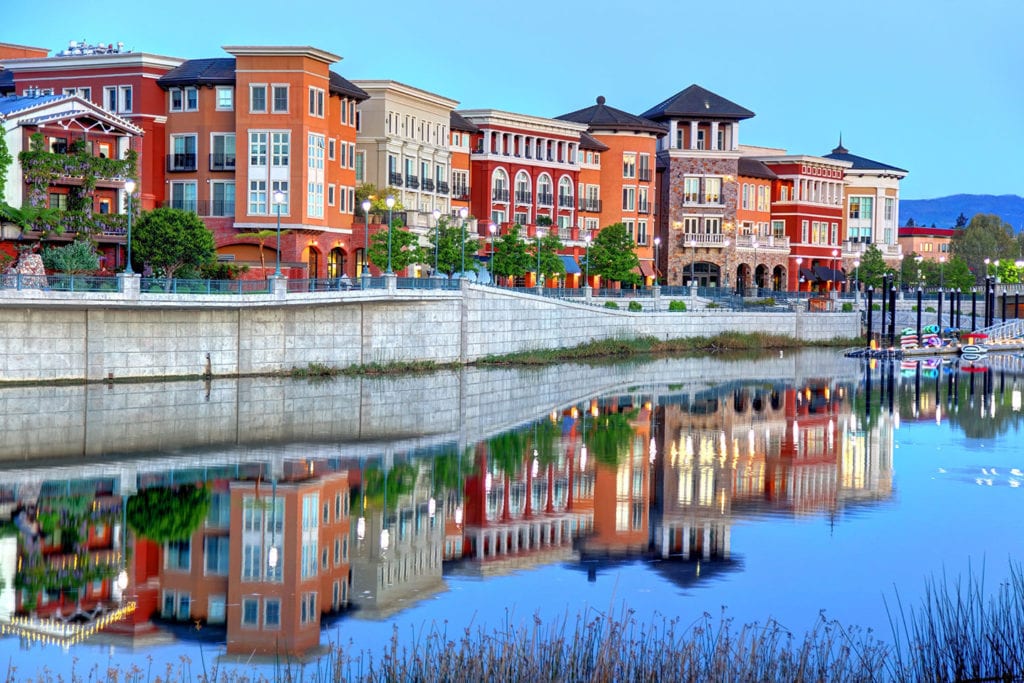 Downtown Napa: The Bounty of Wine Country Distilled into a Walkable Urban Oasis
Napa Valley has long been associated with rural landscapes of rolling, vineyard-draped hills. But over the past decade, Downtown Napa has blossomed into its own riverside urban center. It's a walkable wine country experience with charms that give up-valley destinations like Yountville, St. Helena, and Calistoga a run for their money. A vibrant art and culinary scene has sprung up alongside wine tasting rooms, but what makes Downtown Napa unique is the dense concentration of attractions that makes it easy to explore car-free.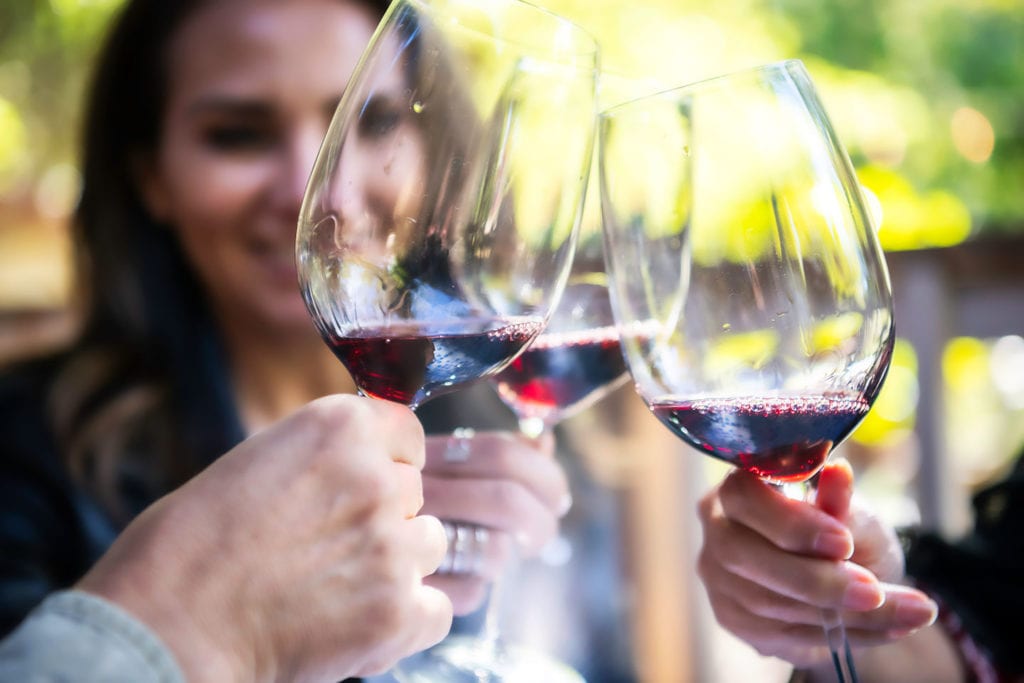 Separated from the Napa River by a serene Riverwalk, downtown features delightful blend of historic architecture and carefully integrated modern development. This small but vibrant area is brimming with upwards of 80 wine country-worthy restaurants, 40 tasting rooms, and more than 60 clothing and jewelry boutiques, chocolate shops, bookstores, gift shops, and thrift stores. There's also an eclectic collection of art galleries, spas, and craft breweries. It's hard to believe that amidst all this variety, the next destination is never more than a 15-minute stroll away.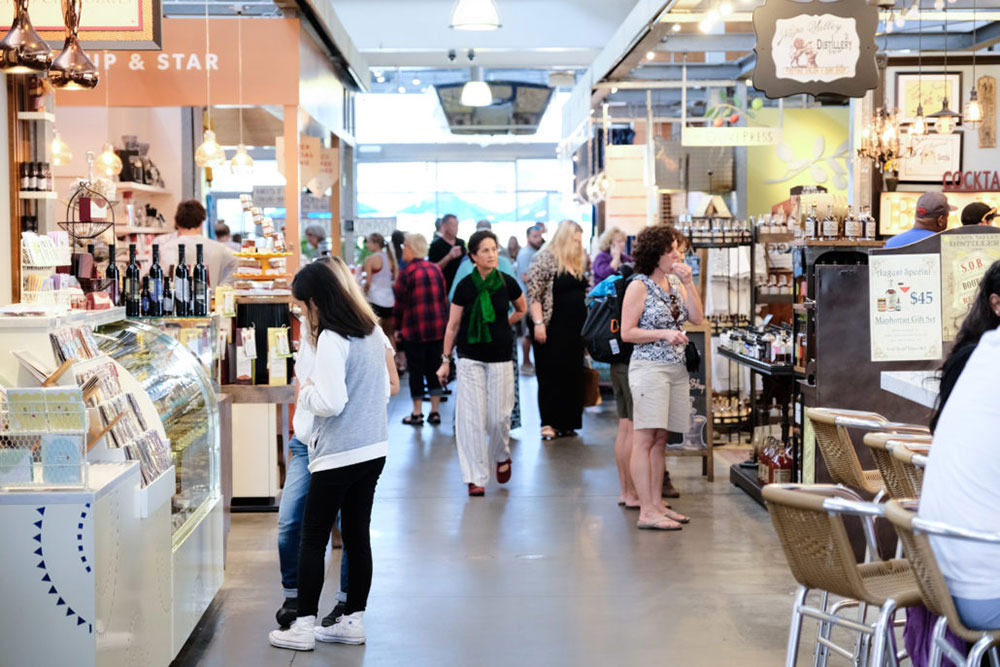 Art enthusiasts might want to take a self-guided tour through a rotating exhibition of juried sculpture known as Napa ARTwalk. Foodies might opt for the Taste of Downtown Napa Foodie Tour. A favorite stop is Oxbow Public Market, home to a diverse mix of local food vendors, artisan cafes, and local, organic produce, with a scenic outdoor deck overlooking the Napa River.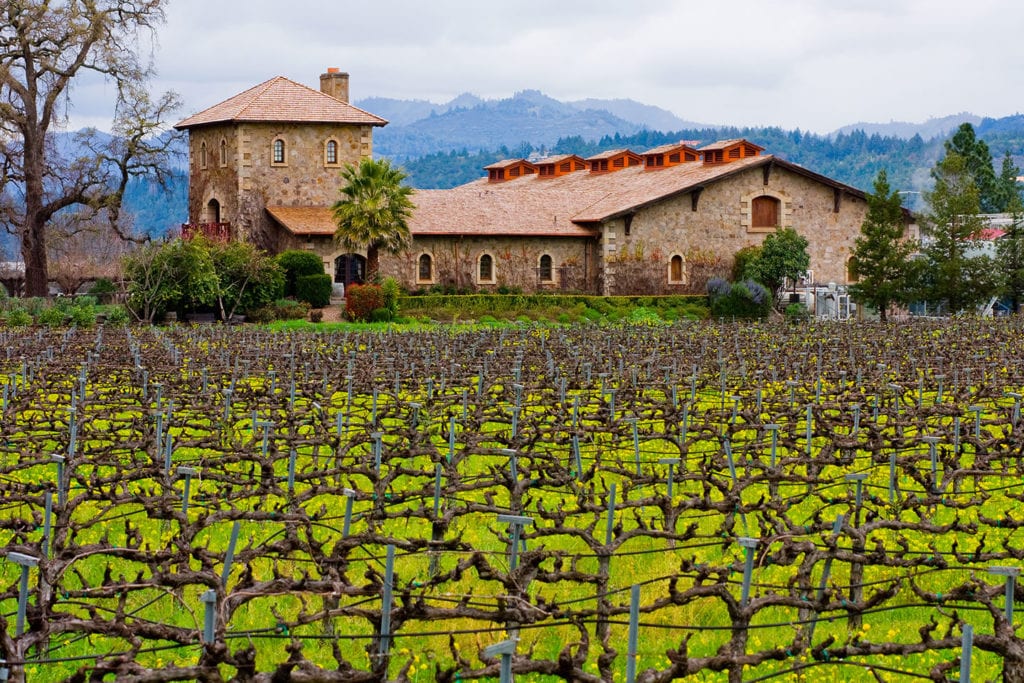 Travelers who still want to experience the more bucolic side of wine country without getting in the car can do so by hopping on the Napa Valley Wine Train, a 36-mile round-trip journey from Downtown Napa to St. Helena and back.
Where to Stay in Napa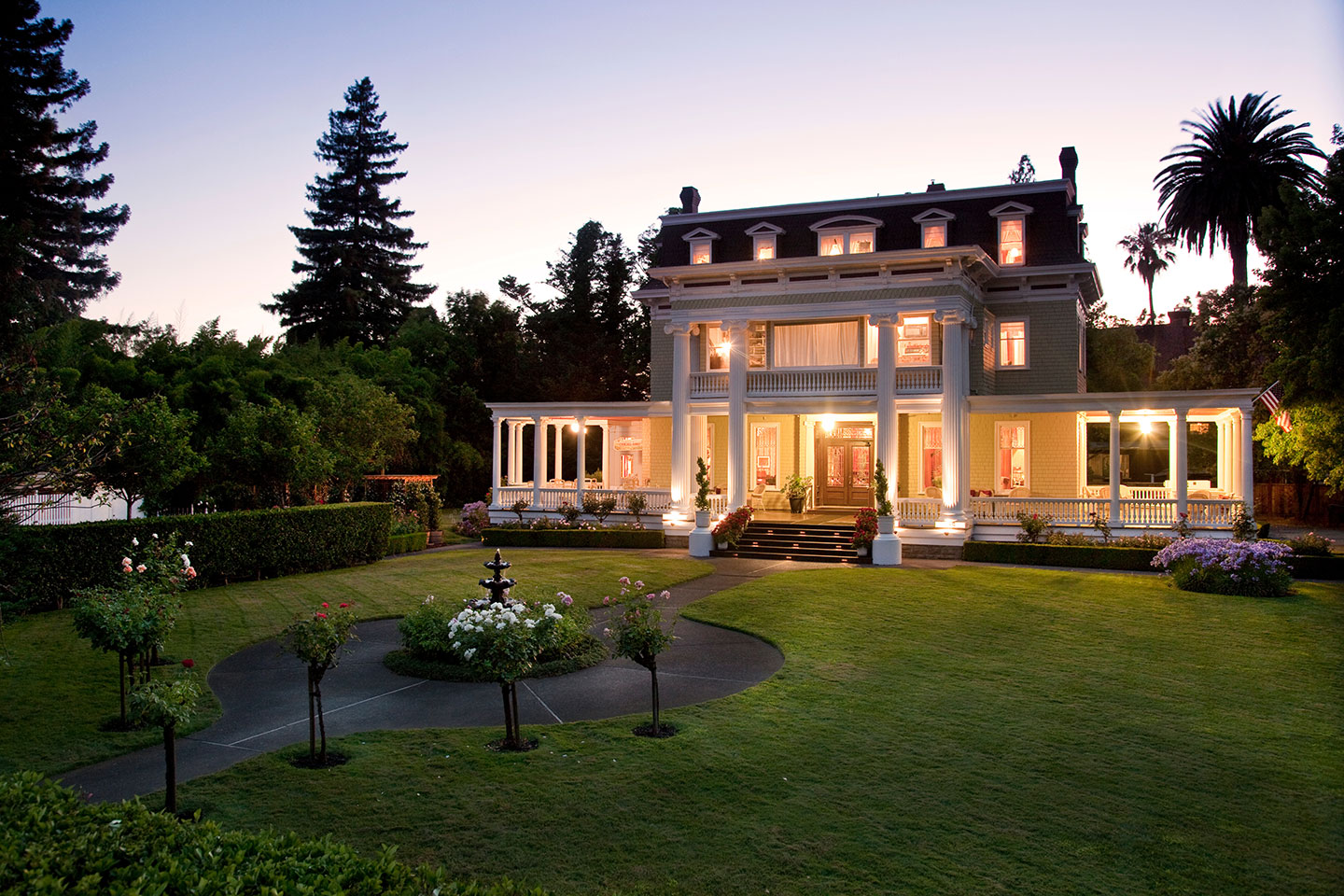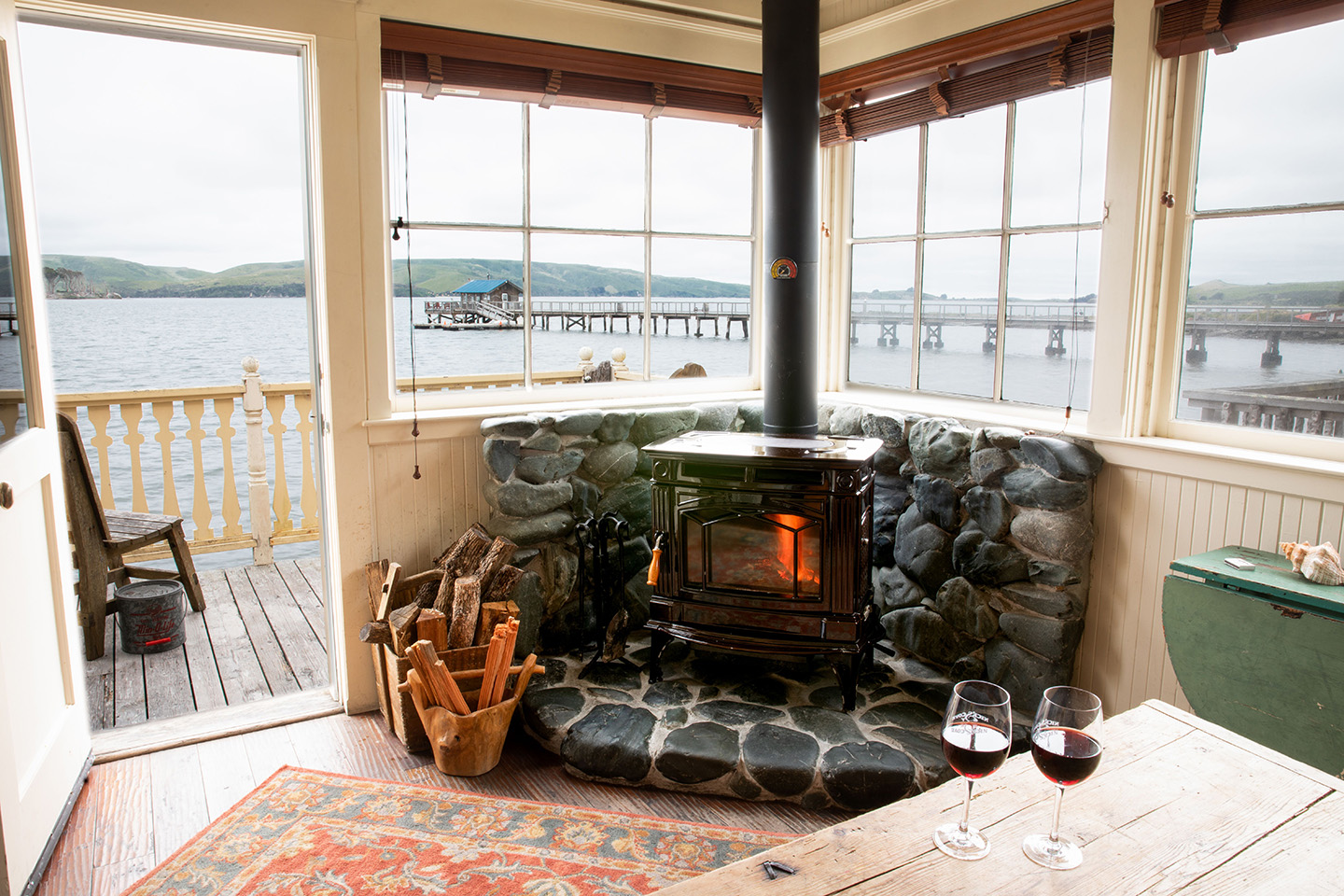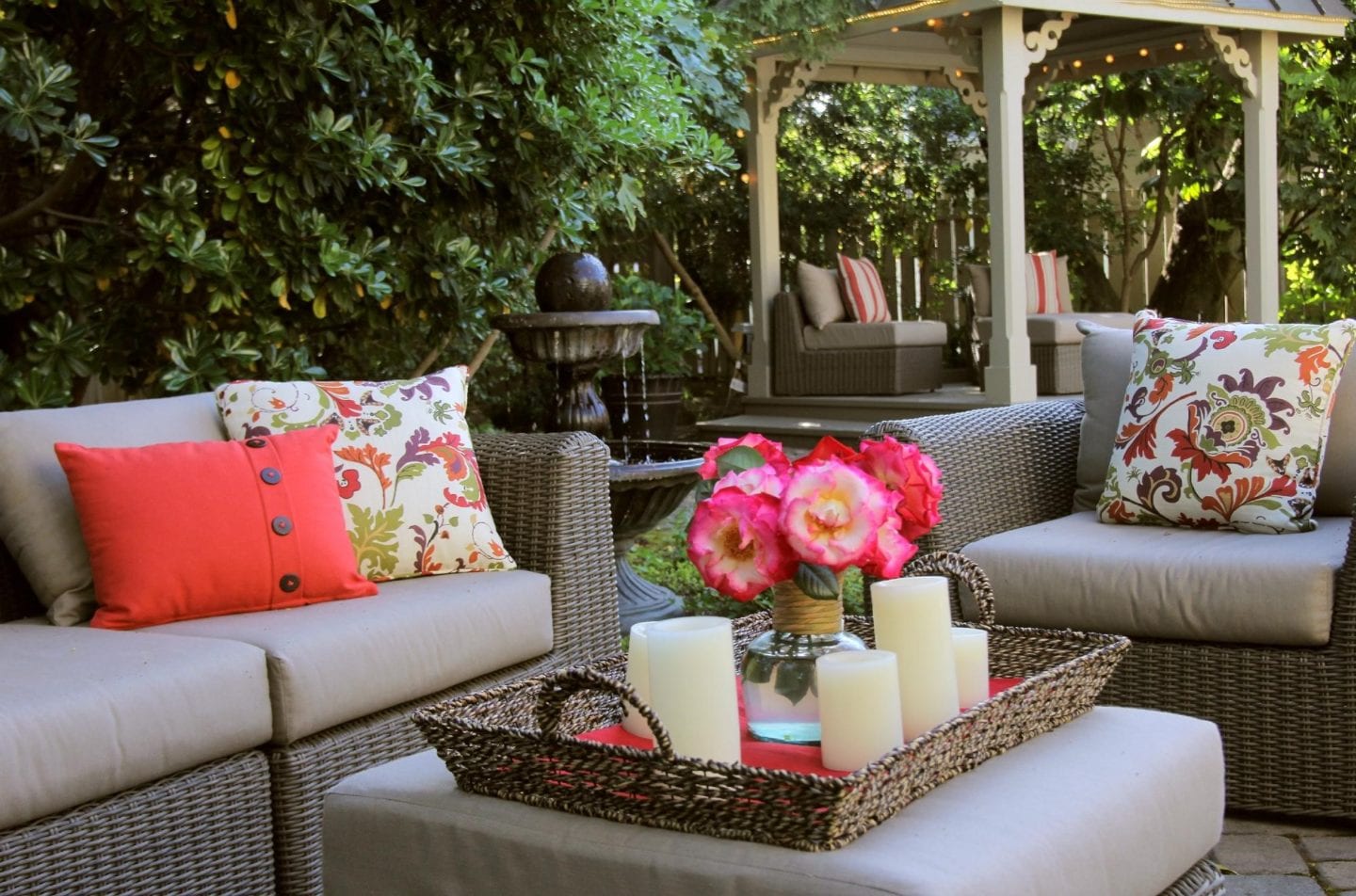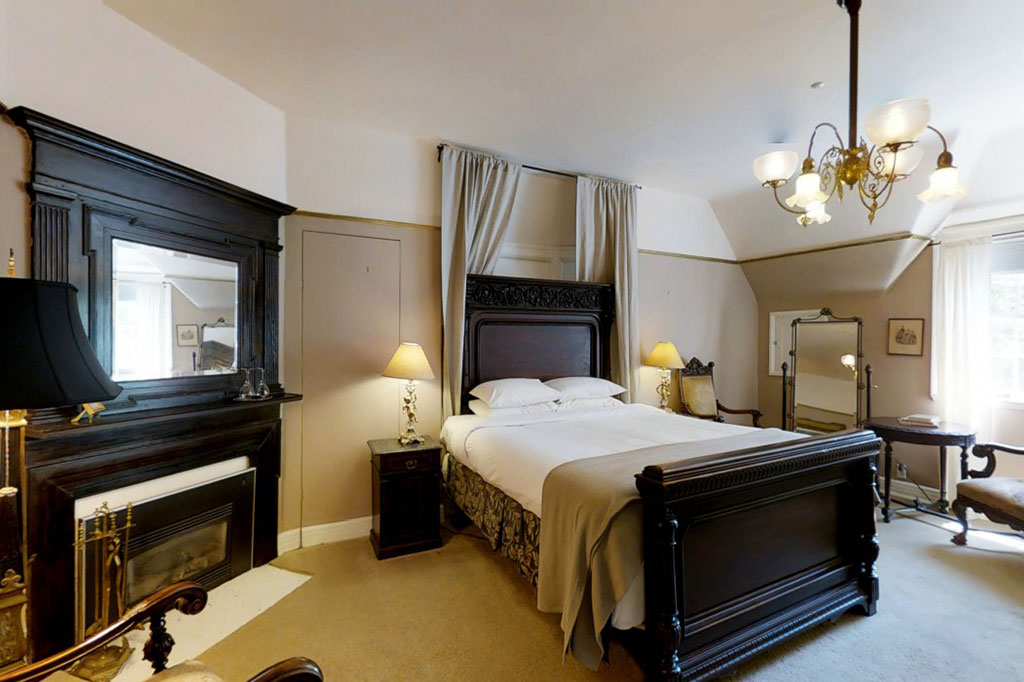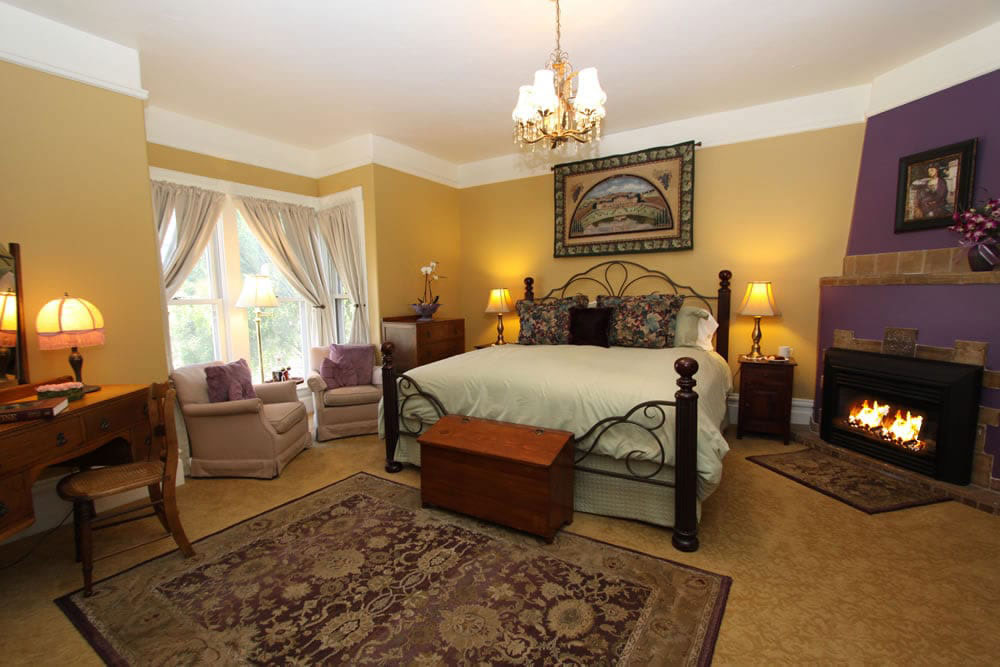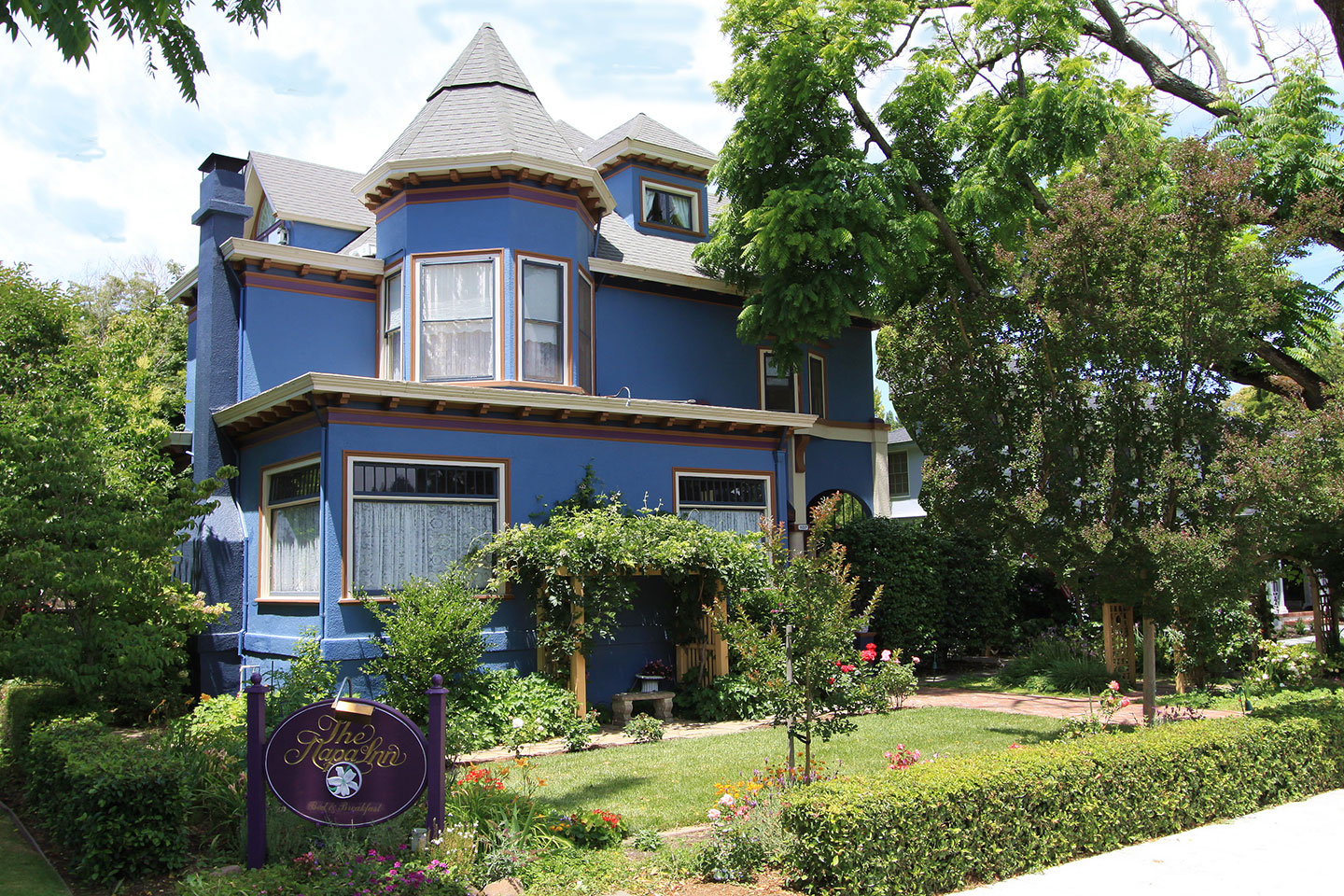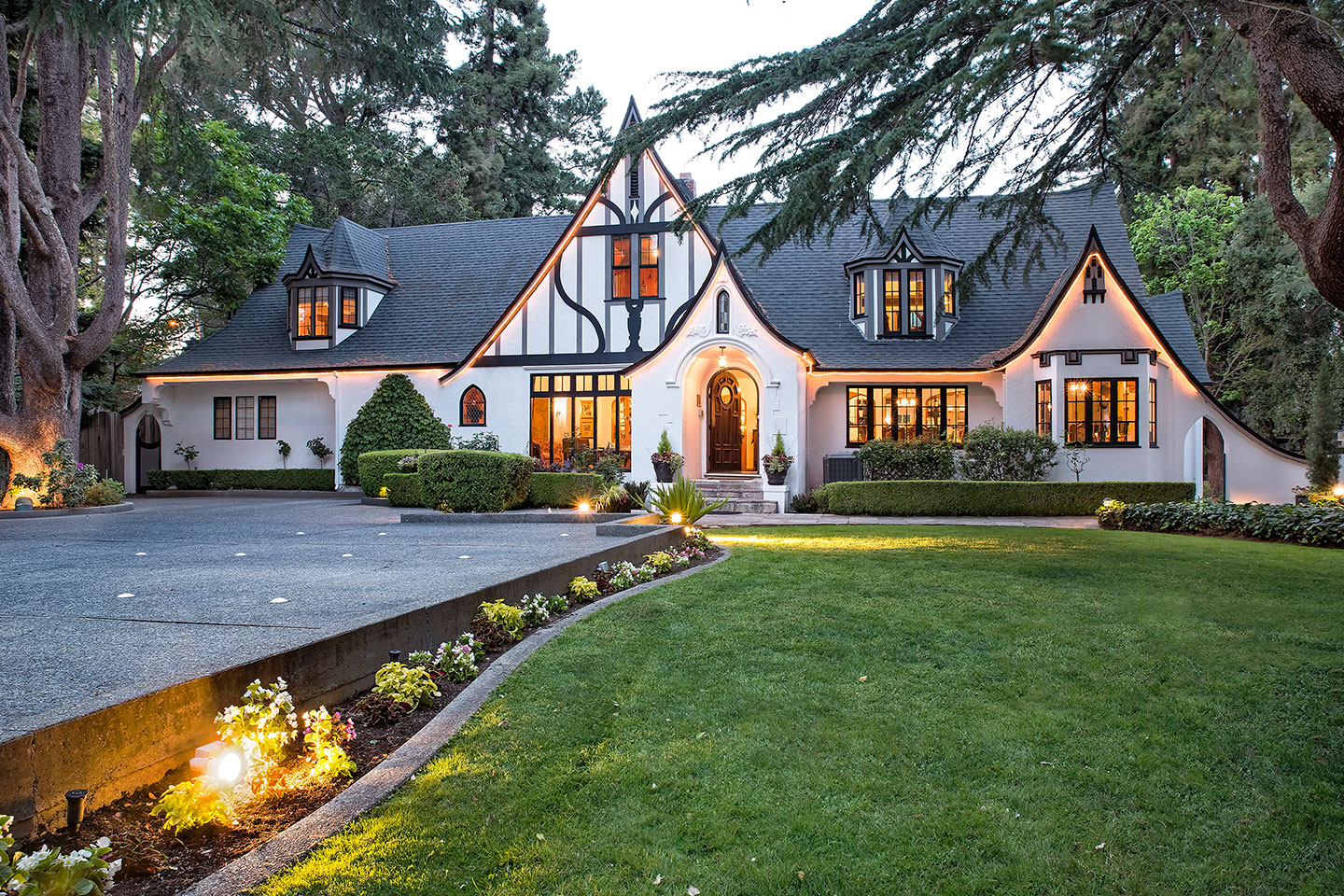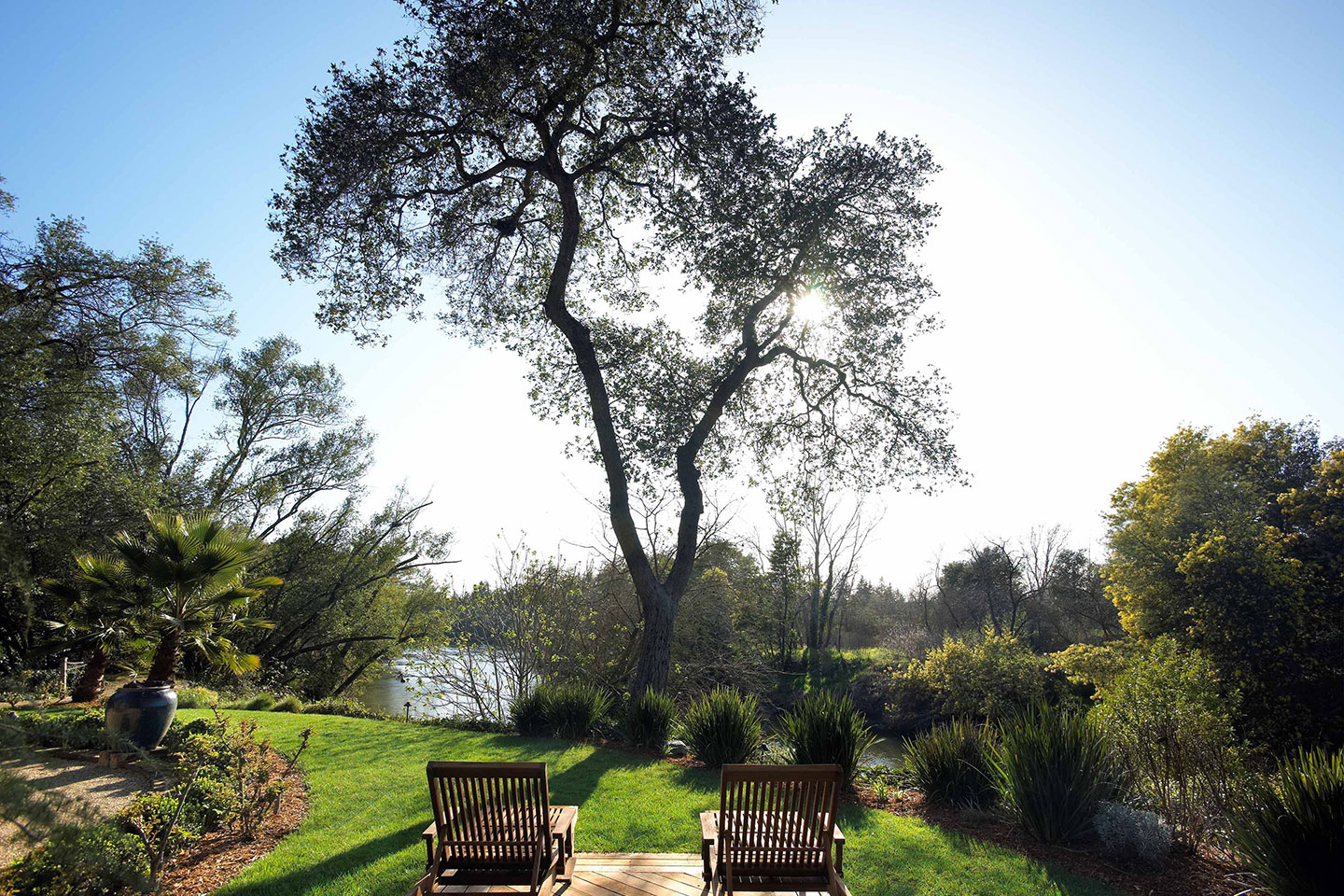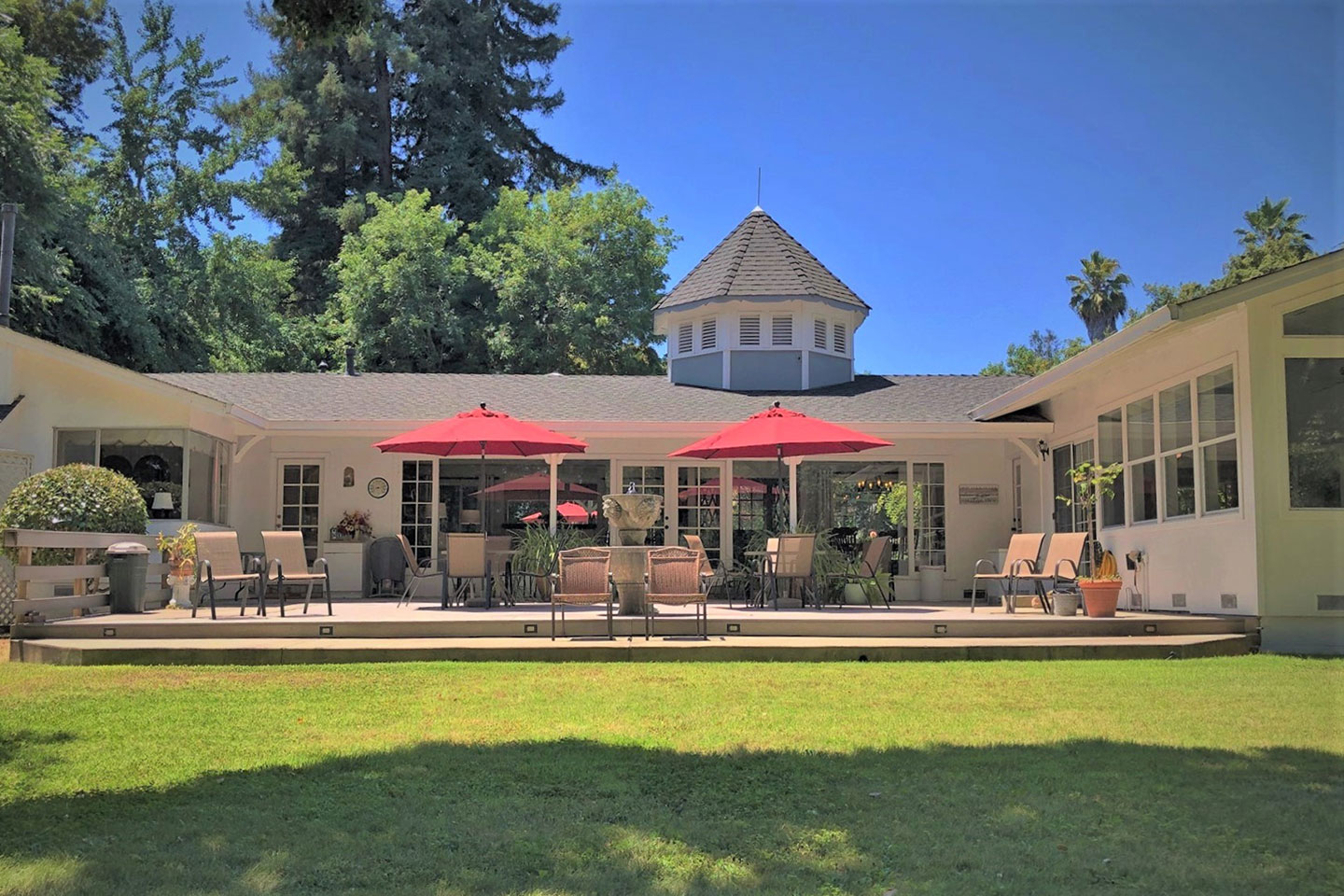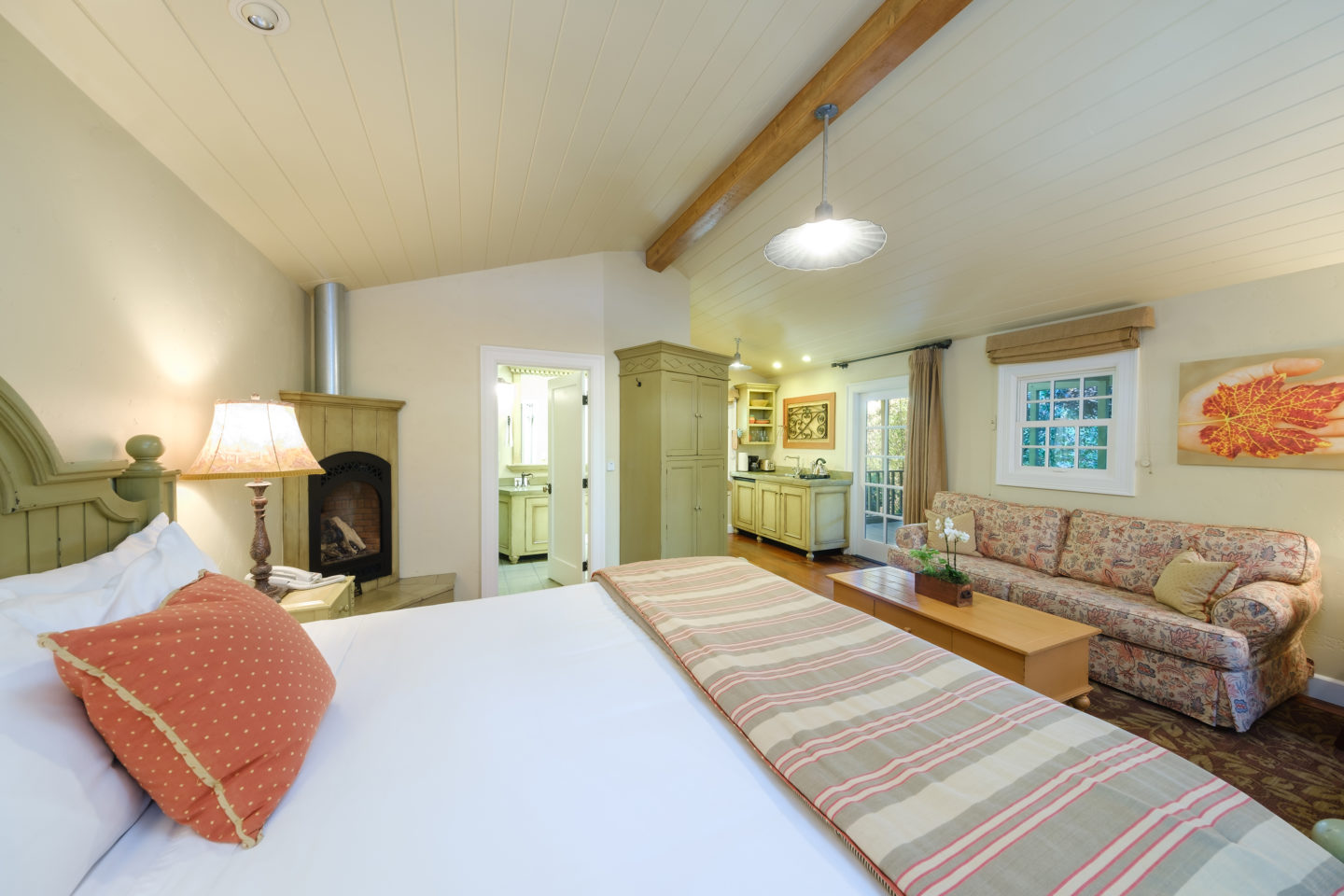 Churchill Manor
Churchill Manor is a grand three-story Second Empire mansion listed on the National Register of Historic Places. Situated on an acre of lawns and gardens, the property features a spectacular sunroom, an expansive veranda, and four elegant parlors with original redwood-carved moldings, fluted columns, and fireplaces.
R Inn Napa
R Inn Napa is a re-imagined mid-century modern building converted into a contemporary boutique inn. Stylish rooms open to an open-air courtyard and feature modern amenities like remote-adjustable beds, automatic window shades, and heated bidets.
Inn on Randolph
Inn on Randolph is the destination of choice for travelers who want the intimacy of a bed and breakfast inn with the elegance and amenities of a boutique hotel. Amenities include a world-class breakfast prepared daily in a gluten-safe kitchen, heated bathroom floors, and sumptuous beds that have become the talk of the travel sites.
Cedar Gables Inn
Cedar Gables Inn is one of America's grand Arts & Crafts mansions. The historic 10,000-square-foot inn embodies the eclectic and rebellious spirit of the Arts & Crafts Movement, boasting rich redwood interiors and a signature gourmet three-course breakfast.
Hennessey House
Hennessey House is an elegant mansion built by a prominent physician and one-time Napa mayor. Its gardens burst with color, the soothing sound of a trickling fountain, and a relaxing sauna. Rooms feature upscale bathrooms with marble floors and antique brass fixtures.
Napa Inn
Napa Inn was originally built as a wedding gift, and today it still retains the charm and romantic aura of its origins. The inn's two adjacent Victorians are best known for their convenient location, unbeatable value, and full gourmet candle-lit breakfasts.
Candlelight Inn
Candlelight Inn is an English Tudor-style estate on an acre of well-tended gardens with a spacious swimming pool, all under a grove of redwoods. Accommodations feature large Jacuzzi tubs and private decks with views of Napa Creek or the surrounding woods.
Milliken Creek Inn & Spa
Milliken Creek Inn & Spa is hidden away on three acres overlooking the Napa River, with romantic touches that include flickering fireplaces, canopy beds with the finest linens, rain showers, and oversized hydrotherapy tubs outfitted with green tea bath salts and votive candles.
Stahlecker House
Stahlecker House Bed & Breakfast Inn is a country inn secluded on 1 1/2 acres of lush lawns, flowering gardens and fountains, mature trees, and a running creek. A highlight of each stay is a gourmet candlelight breakfast served in a window-wrapped dining room.
The Cottages of Napa Valley