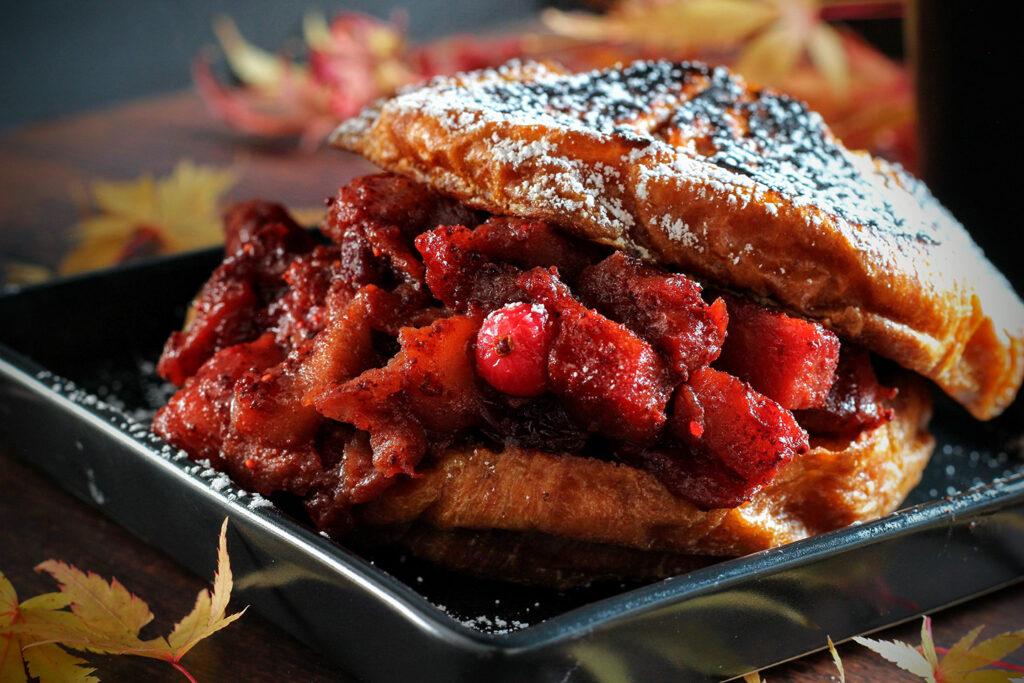 Croissant French Toast with Spiced Fall Fruit from Candlelight Inn
In a secluded creekside setting near downtown Napa, Candlelight Inn is one of California wine country's most romantic bed and breakfasts. Built in 1929, the English Tudor-style estate enchants guests with its beautifully tended gardens, swimming pool area, and guest rooms featuring relaxing spa tubs and private decks.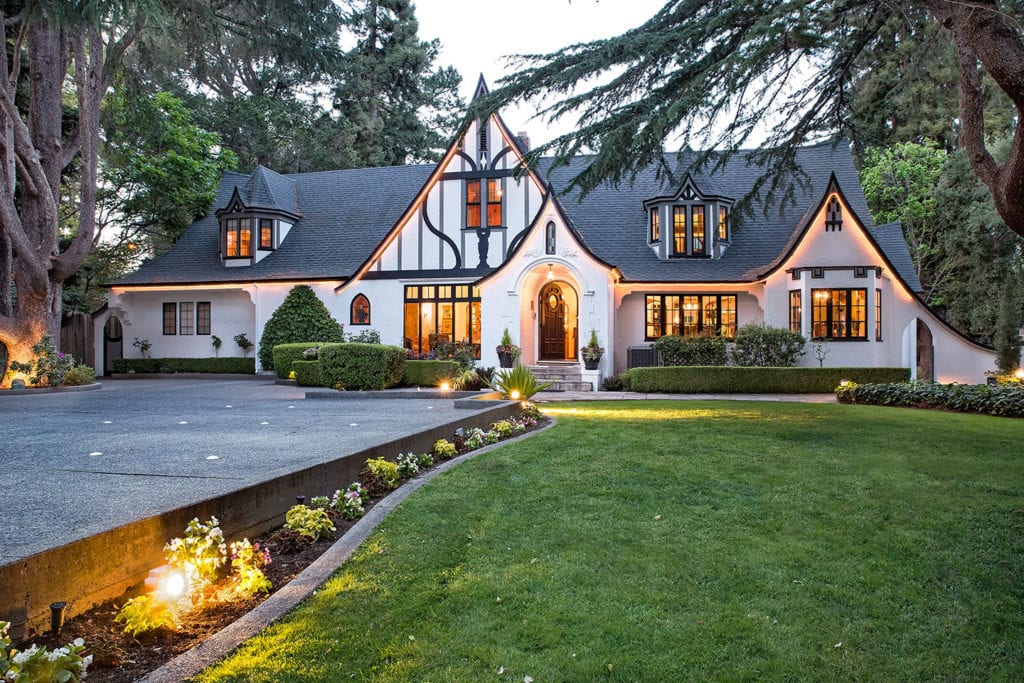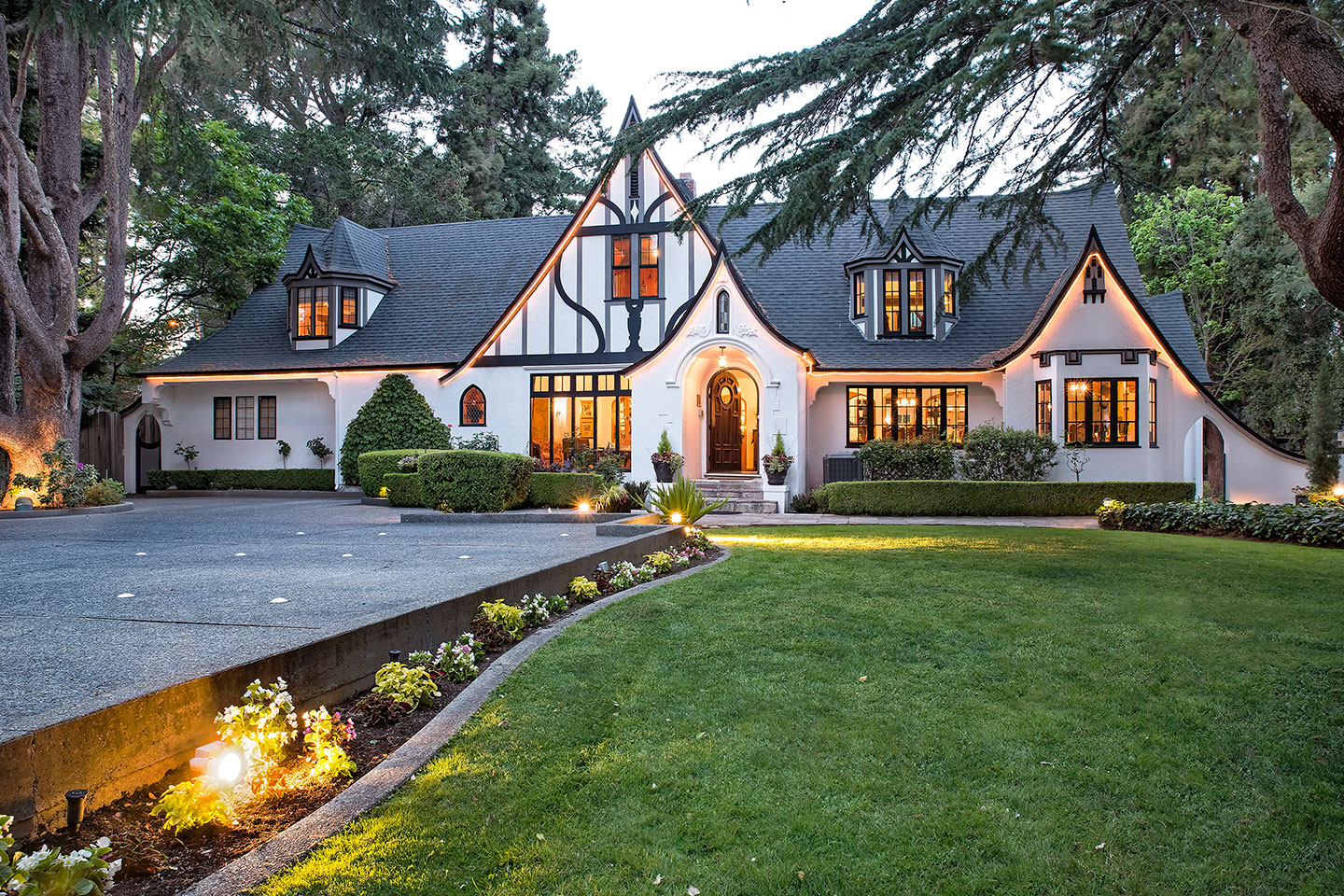 The innkeepers and staff at the inn go the extra mile in countless ways, but their breakfasts are truly extraordinary. In a sunny breakfast room overlooking the pool and gardens, Candlelight Inn serves a multi-course breakfast made from scratch, featuring locally sourced ingredients. The effort pays off remarkably, with guests often asking for recipes and referring to the inn's breakfasts as works of art. In fact, finding an online review that doesn't rave about Candlelight Inn's inspired breakfasts is difficult, if not impossible. Every guest has their favorites among the inn's signature dishes—from the Candlelight Inn Frittata to Banana Pancakes with Caramel Sauce, but perhaps none celebrates the flavors and aromas of fall like their Croissant French Toast with Spiced Apples, Pears, and Cranberries.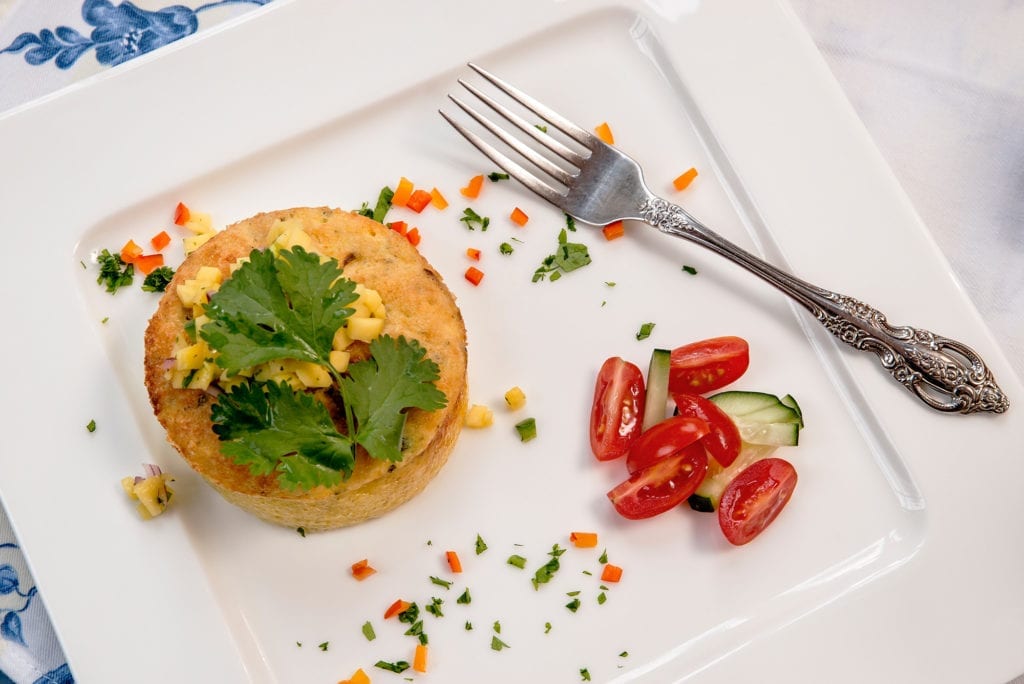 Any recipe that starts off with flaky, buttery croissants is already destined for greatness. In Candlelight Inn's recipe, however, autumn fruits and spices add flavors that contrast well with the already extravagant baked good. Maple syrup and a splash of orange liqueur also make their presence known, particularly in the lightly caramelized crust that forms as the batter-soaked croissants sizzle on the griddle. Whether served on a lazy weekend in front of a fire or as a fancy holiday breakfast, this French toast recipe is an over-the-top celebration of the season.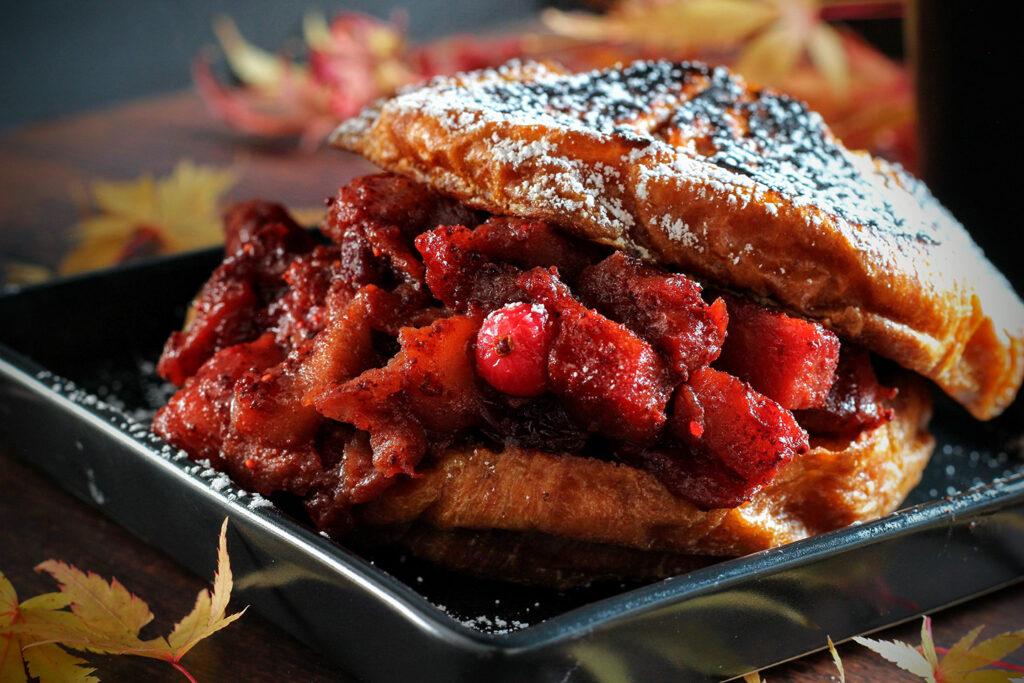 Croissant French Toast with Spiced Apples, Pears, and Cranberries
Courtesy of Candlelight Inn
Makes 6 Servings
Ingredients
Spiced apple, pear, and cranberry topping:
¾ cup frozen cranberries
½ teaspoon plus 1 ½ teaspoons Grand Marnier, divided
1 tablespoon plus 5 tablespoons loosely packed brown sugar, divided
3 ounces butter
2 medium Fuji apples, peeled and diced
2 medium Granny Smith apples, peeled and diced
3 Bartlett pears, peeled and diced
1 to 1 ½ tablespoons cinnamon
¹/₈ teaspoon nutmeg
¼ cup maple syrup
French toast:
1 cup half and half or cream
2 large eggs
1 ½ teaspoons cinnamon
2 tablespoons powdered sugar, plus extra for garnish
12 mini or 6 large croissants, cut in half lengthwise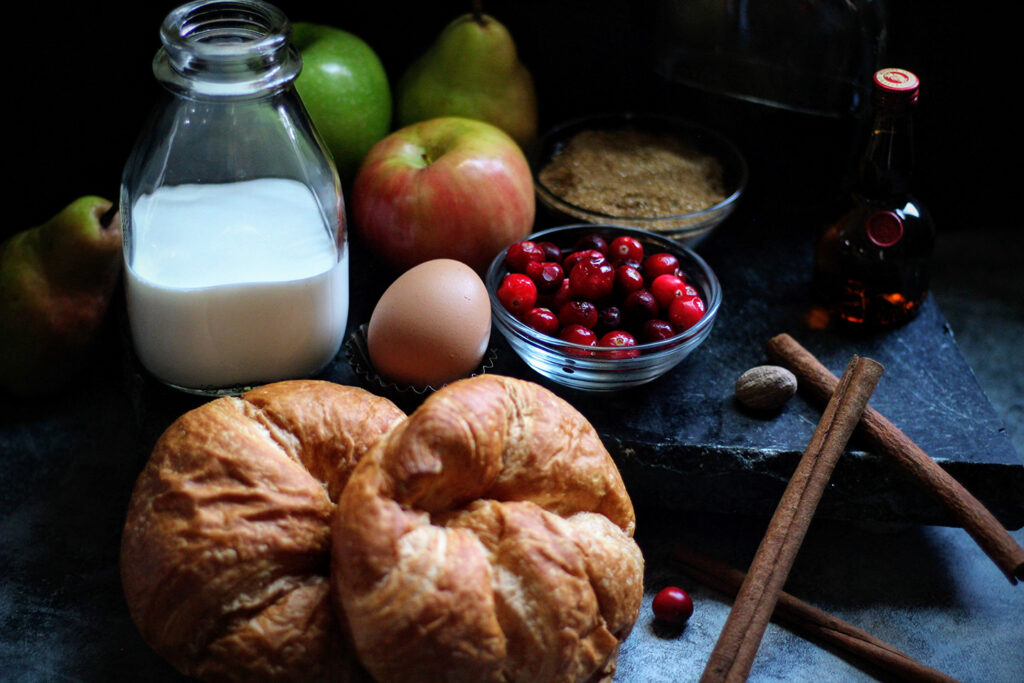 Directions
For the spiced apple topping:
Combine the cranberries, ½ teaspoon of Grand Marnier, and 1 tablespoon of brown sugar in a saucepan over medium heat. Cook until the cranberries are tender; set aside.
Melt the butter in a saucepan over medium heat. Add the apples, pears, the remaining brown sugar, cinnamon, and nutmeg; cook for 5 minutes. Add 1 ½ teaspoon of Grand Marnier and the maple syrup. Cook, stirring often, until the fruit is tender. Remove from the heat and stir in the cranberry mixture.
For the French toast:
Combine the half and half, eggs, cinnamon, and powdered sugar. Dip the croissants into the egg mixture. Cook on a hot, greased griddle or skillet until the croissants are golden brown on both sides.
Top the croissants with the spiced apple topping and drizzle with the pan juices from the fruit. Dust with powdered sugar to serve.