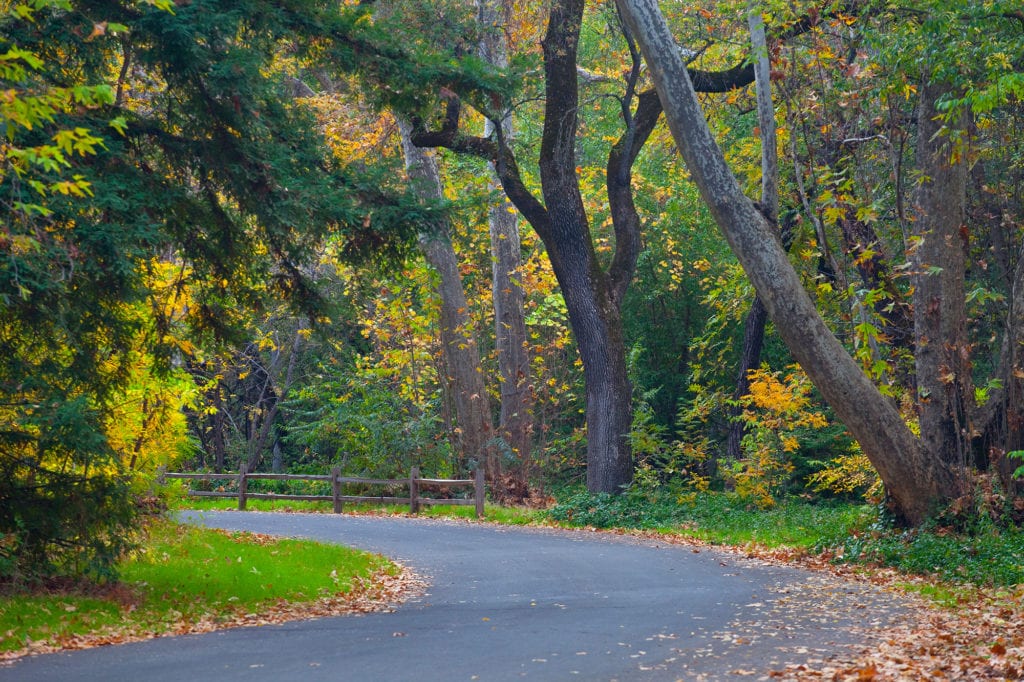 Chico: A Vibrant College Town in Any Season
While staying at the Goodman House on a recent trip to Chico, I got up at dawn to head out on a hike through the city's legendary Bidwell Park.  At 3,670 acres, the park is one of the largest municipal parks in the United States.  It starts in downtown Chico, following the rushing waters of Big Chico Creek for several miles under a canopy of oaks and sycamore trees. Then it climbs into the Sierra Foothills along beautiful canyons lined with boulders, mesas, and towering cliffs.  Following a trail from downtown, I passed a historic, fresh-water swimming pool built on the creek, where a few early morning swimmers were skimming across the water. I exchanged greetings with joggers and dog walkers while songbirds chirped and flitted overhead. Further up, a series of graceful wooden bridges connected the trails running along both sides of the creek.  Several mountain bikers rode past me on their way to the park's upper reaches. Upper Bidwell Park also boasts a golf course, a fishing lake, and an observatory.
In the summer months, Bidwell Park is a refuge from the heat with shady picnic spots and refreshing swimming holes along the creek. In the fall, the park's big leaf maples put on one of the most impressive fall color displays in all of California.  Springtime is also lovely with its colorful blossoms and budding leaves. Winter is much quieter, but I've found Chico to be an inviting college town in any season.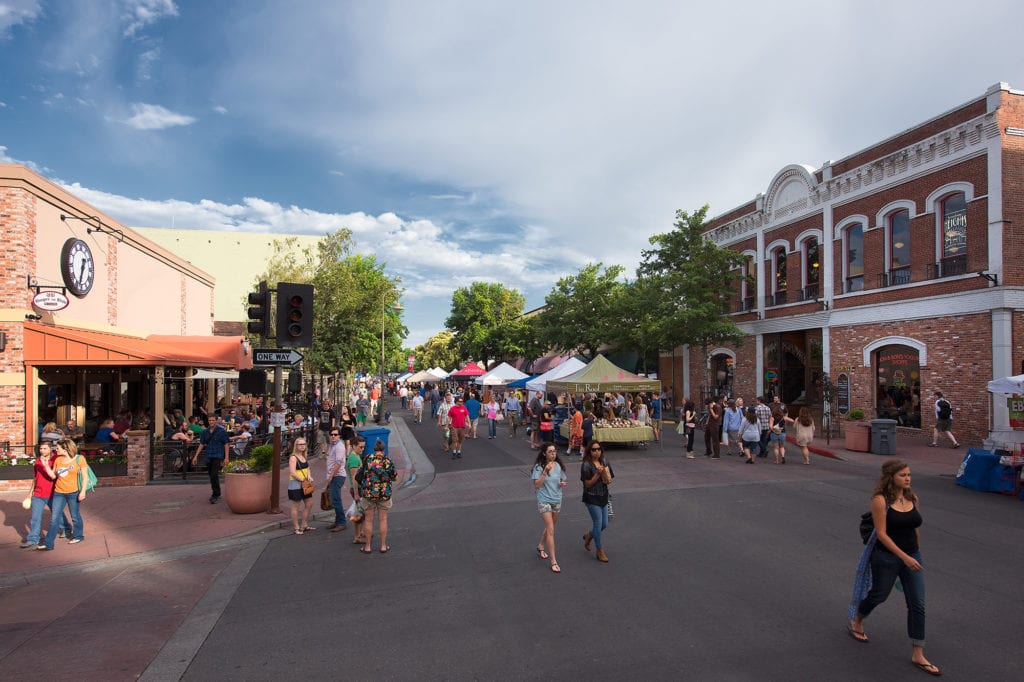 Downtown is a vibrant collection of public art, bike shops, antique stores, trendy cafes and breweries. Chico may in fact be the birthplace of the craft beer movement; Sierra Nevada Brewery opened its doors in downtown 1976. In more recent years, new restaurants have given rise to Chico's growing culinary scene. Through December, the town is decked in all of its festive holiday finery. Every Thursday between April and September, downtown hosts the Thursday Night Market, which features a mix of farm-fresh produce, food trucks, local arts and crafts, and live entertainment. Downtown also hosts free outdoor concerts on Friday nights through the summer months.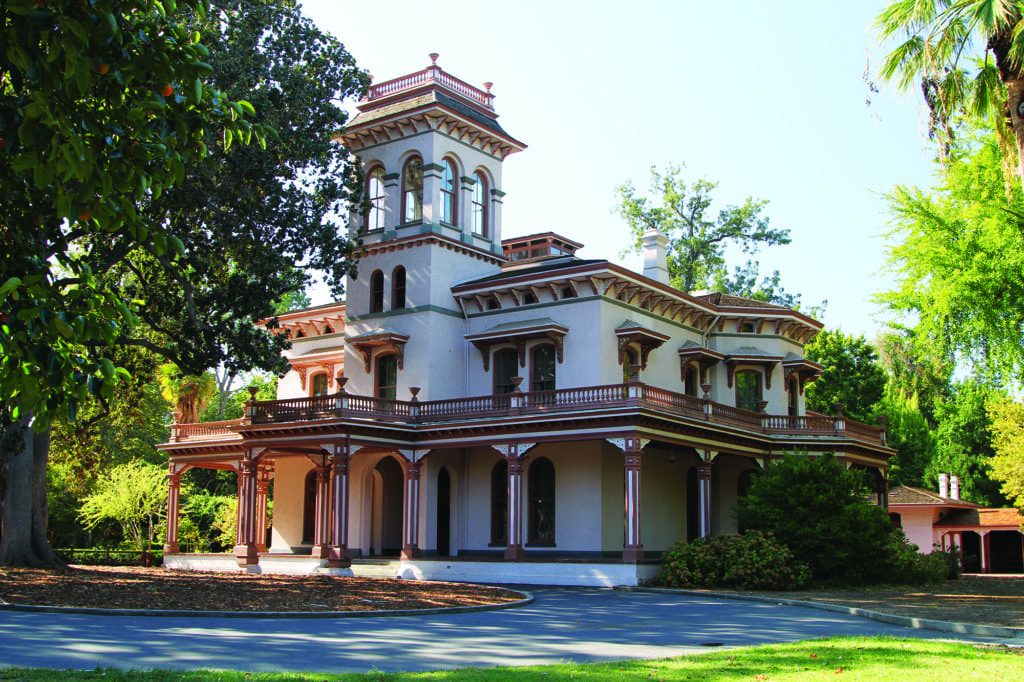 Bidwell Mansion State Historic Park lies within a stone's throw of downtown Chico. Built in 1868, the three-story, 26-room Italianate villa was the home of Chico's most prominent pioneer, politician, and philanthropist: General John Bidwell and his wife Annie. The couple hosted an array of distinguished guests, including President Rutherford B. Hayes, General William T. Sherman, Susan B. Anthony, Frances Willard, Governor Stanford, John Muir, and Asa Gray. Tours of Bidwell Mansion are offered daily.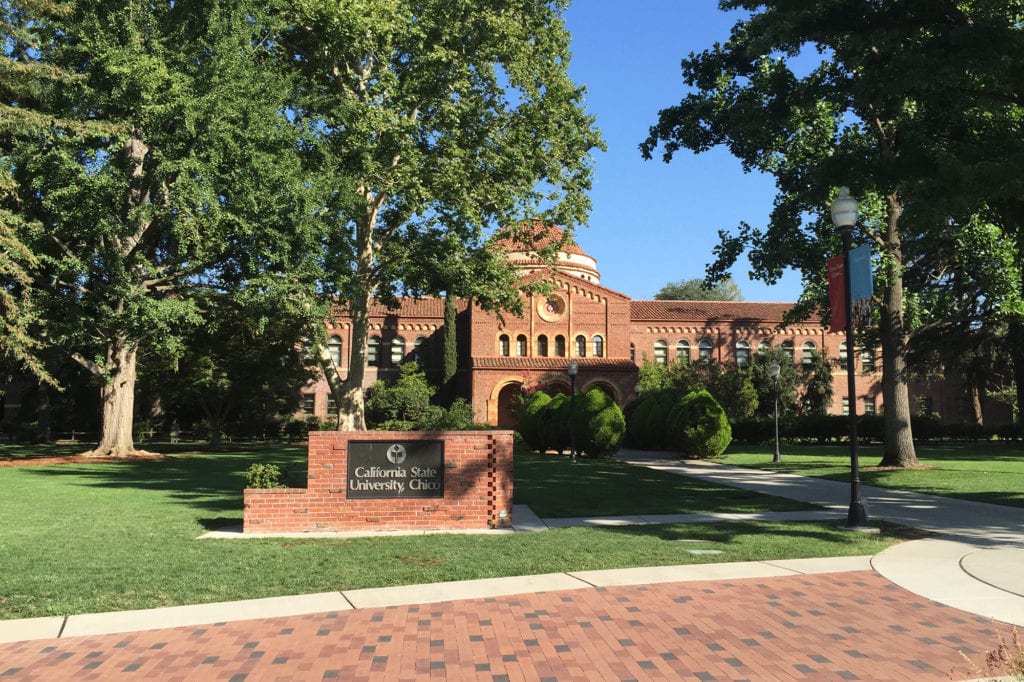 Also nestled close to downtown is the 119-acre California State University at Chico, which is the second oldest campus in the California State University system. The university's attractions include the Gateway Science Museum, the Janet Turner Print Museum, the Jacki Headley University Art Gallery, and the Chico State Rose Garden. The university also hosts an array of performances, events, and lectures throughout the year.
Other notable Chico attractions include The Museum of Northern California Art, Chico History Museum, and the National Yo-Yo Museum.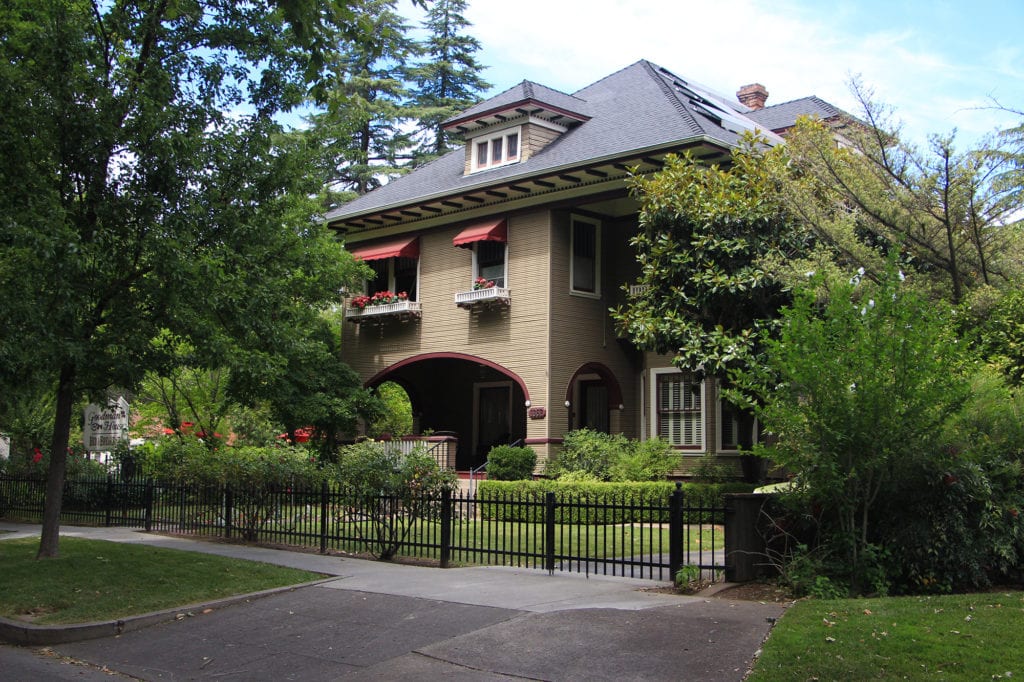 Within a mile of all of Chico's attractions, the historic Goodman House is a tranquil, idyllic place to stay. Nestled on a beautiful tree-lined esplanade, this grand home offers five well-appointed guest rooms and a delicious, two-course breakfast each morning.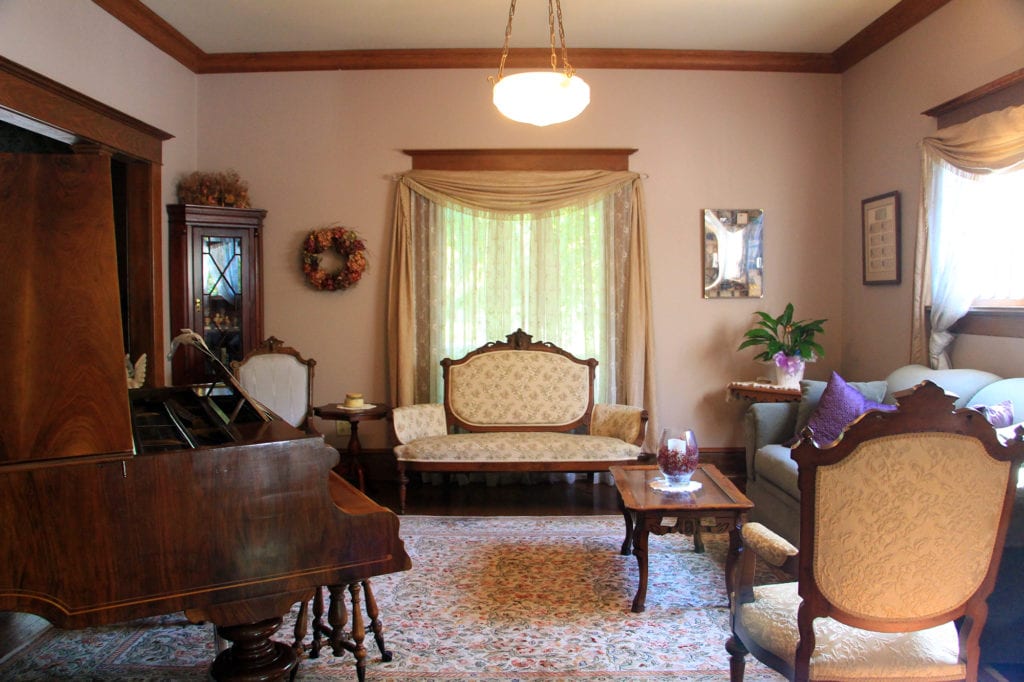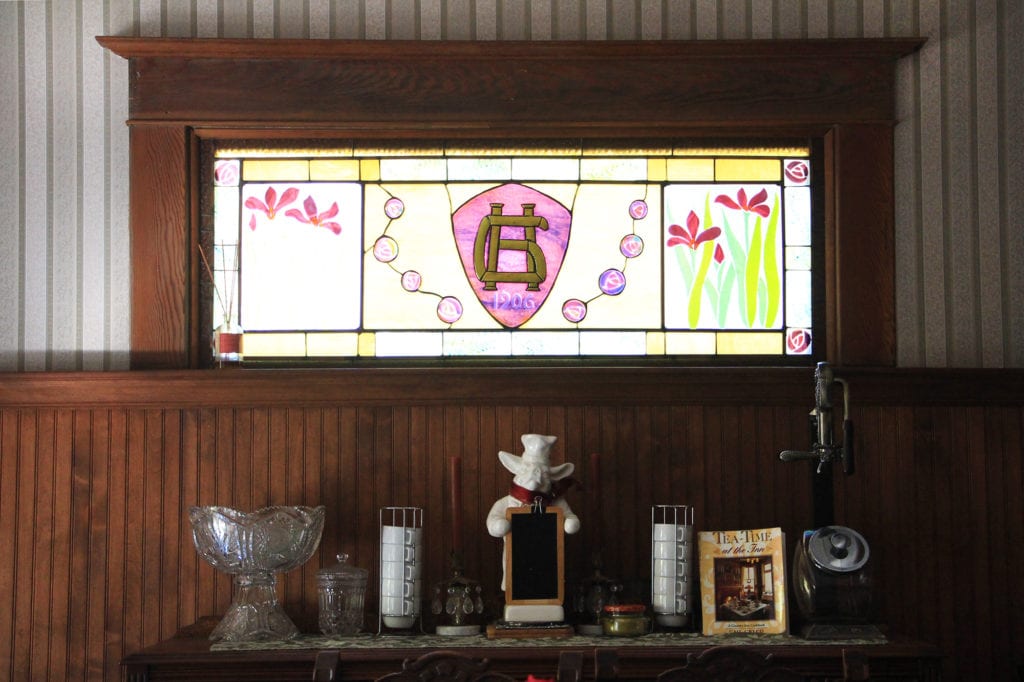 The three-story Craftsman-style home was built in 1906. Owners Tom and Margo Graham opened the home as a bed and breakfast inn in 2002. The inn features period-prefect wood trim, five-panel doors, and antique furnishings. A Viennese grand piano stands in the living room. An original stained glass window adorns the dining room. The inn also offers an inviting front porch and a shady side garden with tables and market umbrellas.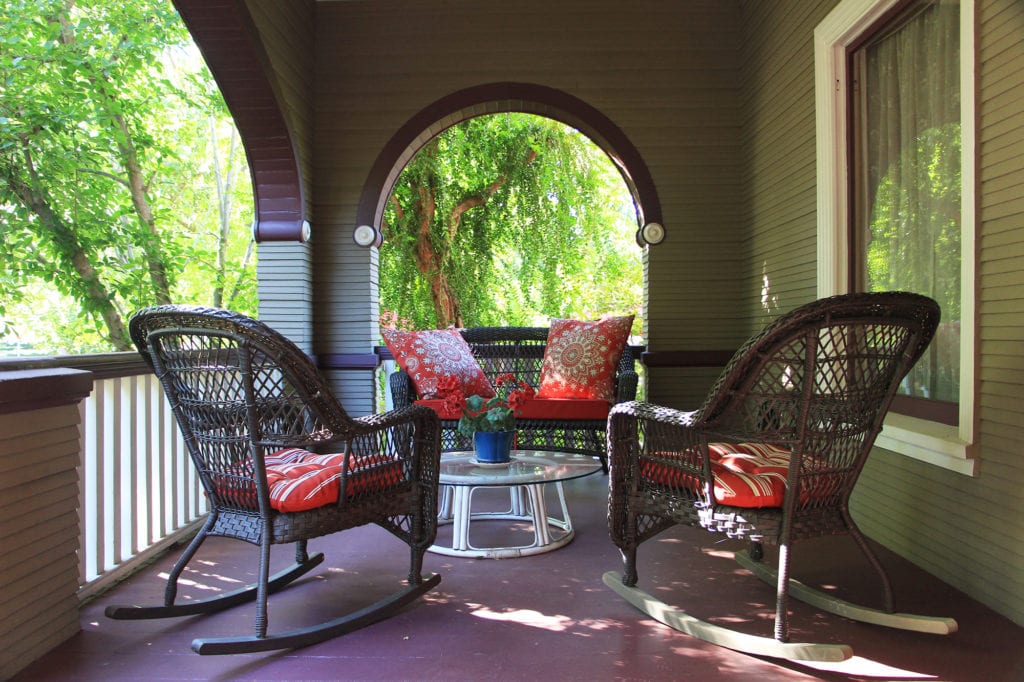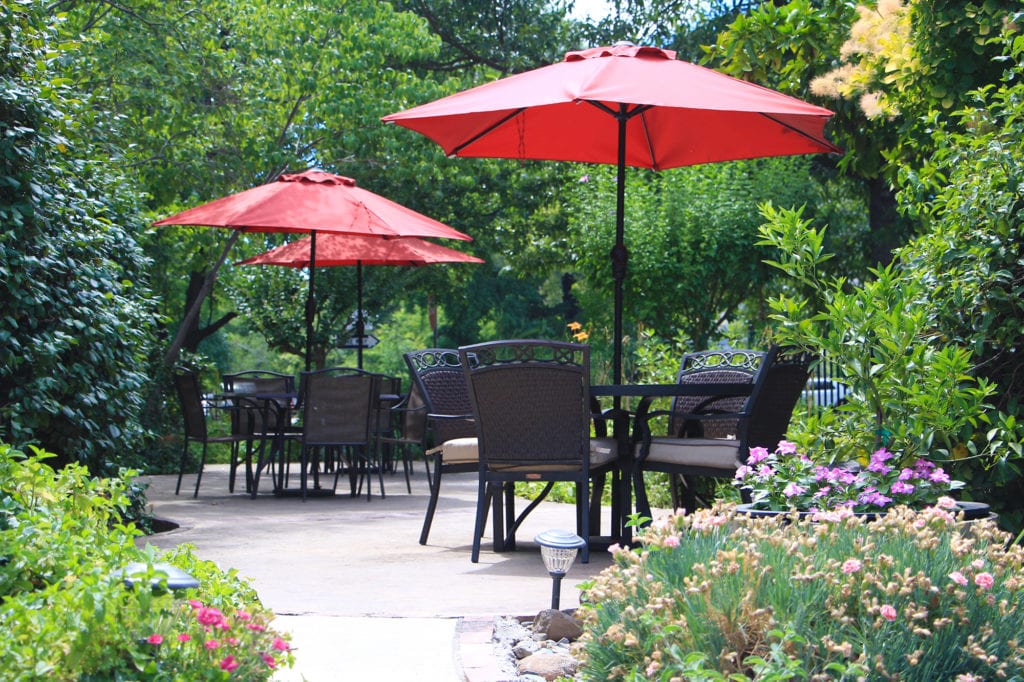 All five guest rooms are handsomely decorated and feature antique furniture, fine linens, down comforters, robes, and private baths. Some of the rooms offer claw foot tubs, fireplaces and/or television. All are equipped with air conditioning and ceiling fans.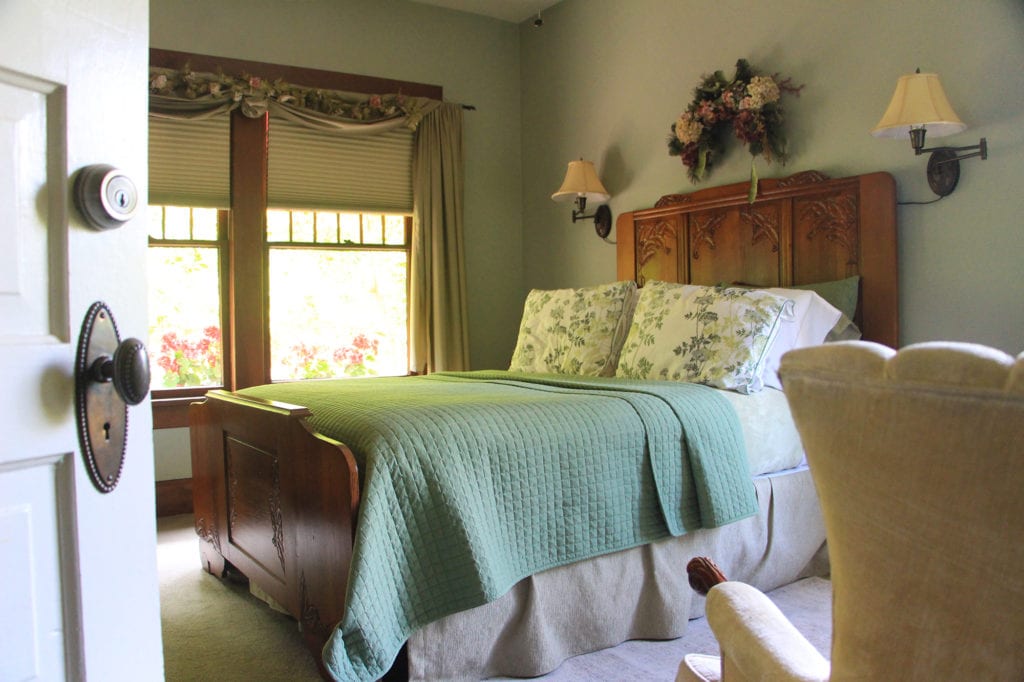 I stayed in room #4, which had formerly been a sun porch. The bright, light-filled room with white wood slat walls is decorated in white and blue with a French antique bed, floral toile comforter, and blue willow plates.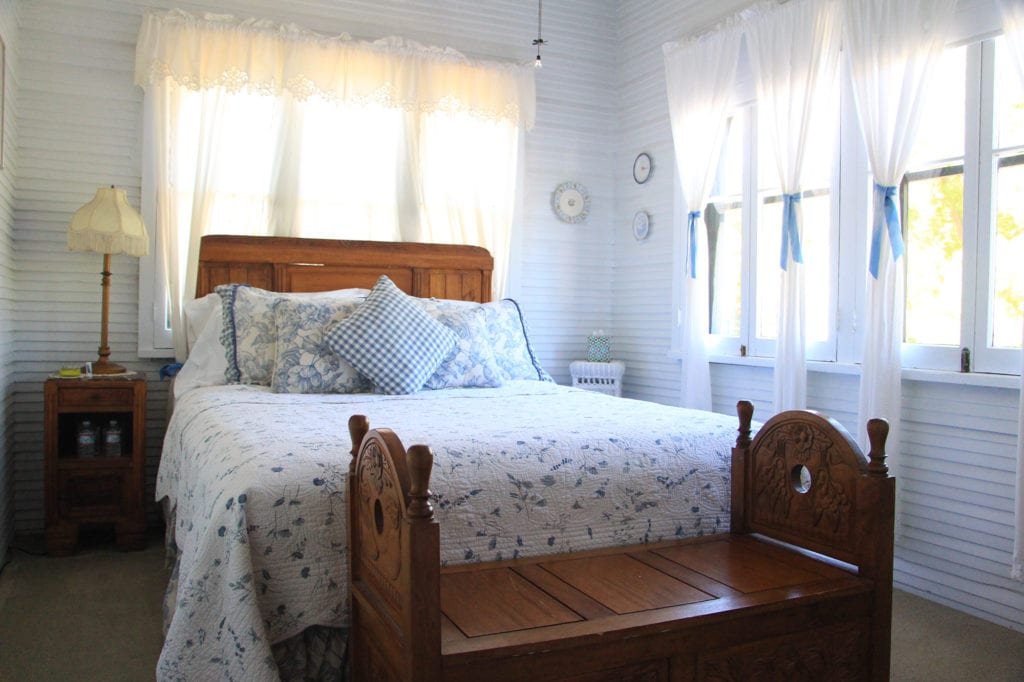 After I returned from my hike in Bidwell Park, I was treated to a delightful two-course breakfast prepared by Margo. I enjoyed plate of fresh fruit along with a homemade lemon muffin followed by a delicious bacon, herb, and tomato frittata.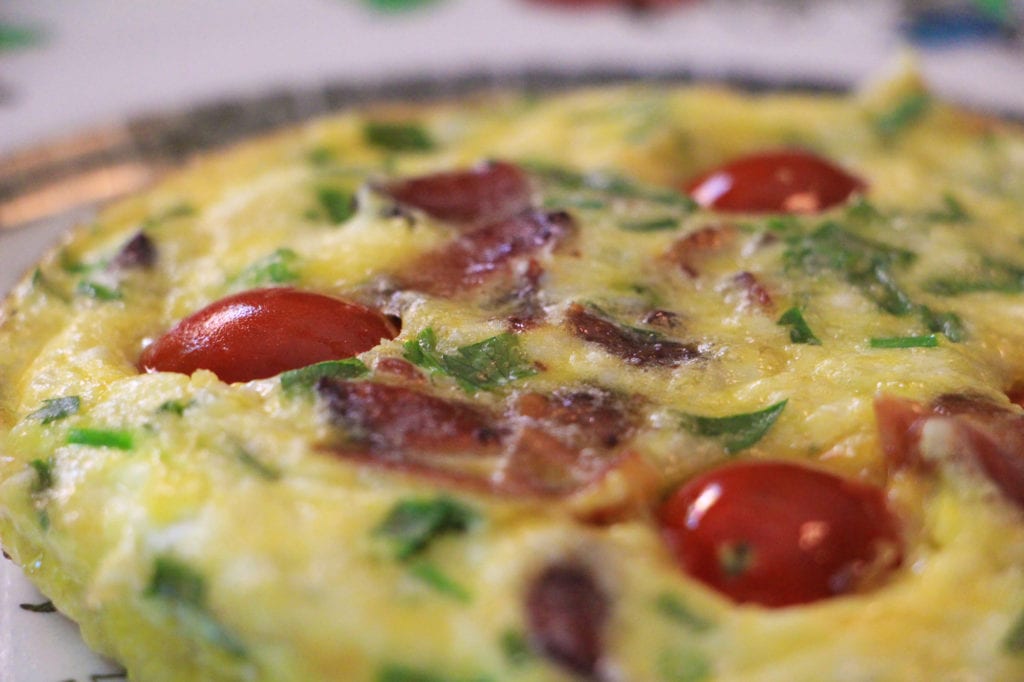 Margo and Tom are consummate hosts with a quiet, unobtrusive style. They provided personalized service and offered great suggestions for exploring their adopted hometown of Chico.
Goodman House Bed & Breakfast Inn
1362 Esplanade
Chico, CA 95926
530.566.0256
www.goodmanhouse.net