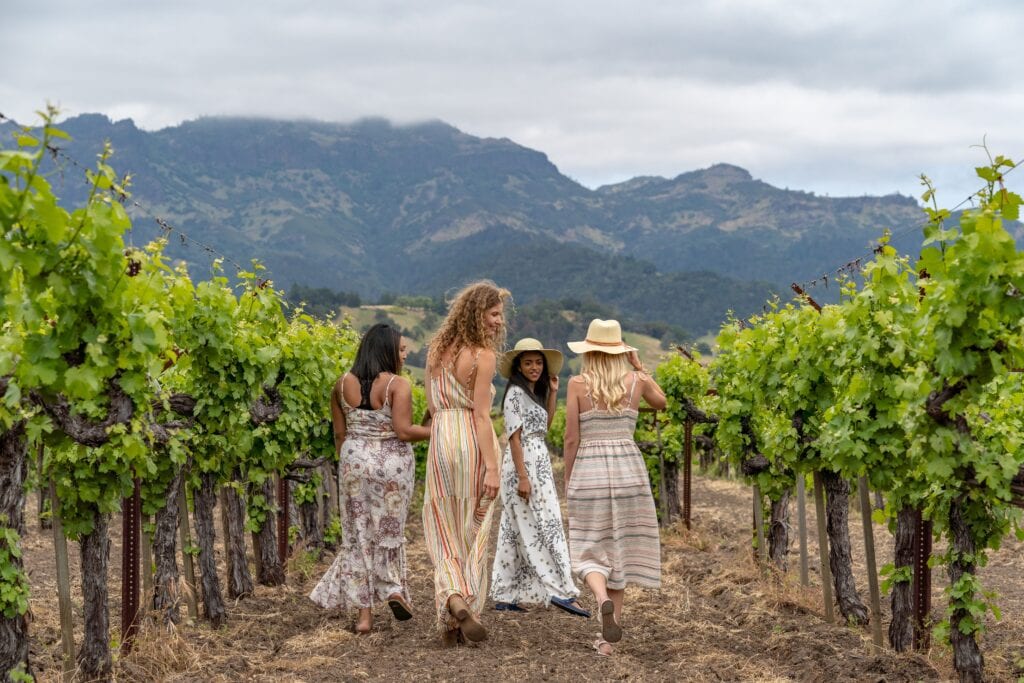 Calistoga: Northern California's Spa Capital
World-class wines, soothing hot springs, and a thriving local food scene welcome visitors back to Northern California's spa capital.
Near the southern base of Mount Saint Helena at the less-traveled northern tip of Napa Valley, Calistoga sits on ancient natural mineral hot springs. This fortunate setting against a picturesque mountain backdrop has allowed the town to quietly charm visitors for generations with its laid-back vibe, eclectic food and wine scene, and well-earned reputation as the "spa capital" of Northern California.
Rainwater filters through alluvial Napa Valley soil, while geothermal forces elevate its temperature to 180 degrees Fahrenheit. The Wappo people recognized the healing properties of the region's hot springs, mineral waters, and muds centuries ago. Today, a diverse collection of spas, ranging from casual to up-market, cater to countless girlfriend getaways, romantic weekends, and solo self-care trips each year. While many have suspended massage treatments for now, hot soaks and sauna treatments are still available, with enhanced sanitation and social distancing measures in place.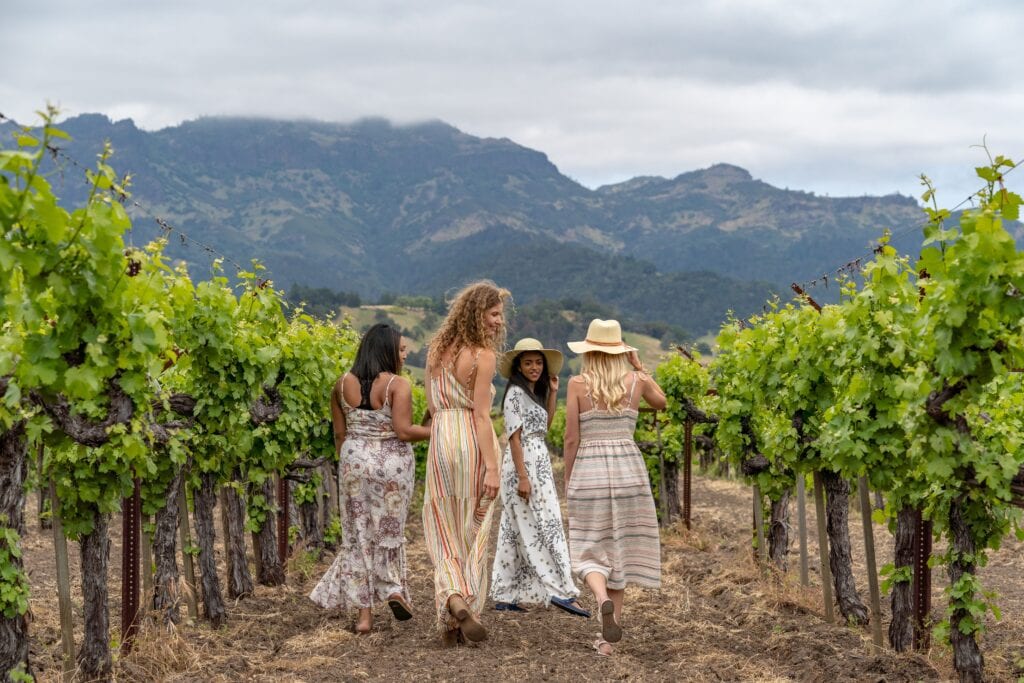 Though lesser-known among Napa Valley towns, Calistoga was responsible for originally putting Napa on the global wine map. Wine critics and consumers outside California had paid little attention to the area's wines until the 1976 Judgment of Paris tasting, when a Calistoga Chardonnay helped send shock waves through the viticultural world by beating out the best French winemakers.
With volcanic soils and the highest diurnal temperature variation in the Napa Valley, the Calistoga Wine Region is ideal for vigorous vine growth, distinct color and flavor, and balanced acidity. Although the first wine grapes were planted in the area in 1862, and today there are over 625 acres of planted vineyards, this year Calistoga celebrates only the 10-year anniversary of its designation as an American Viticultural Area (AVA). In characteristic Calistoga fashion, for nearly 150 years local vintners were so focused on making great wines that no one thought to file the paperwork until 2003.
Calistoga has long been favored by travelers who like that it can only be reached via two-lane roads, or that it takes its food and cultural identity so seriously that it outlawed fast food franchises.
Recently, the Glass Fire forced the town to evacuate for the second time in just four years, and like much of California Wine Country, the setback has combined with a global pandemic to threaten the town's very survival. But while the fire damaged or destroyed homes and vineyards in the surrounding hills, Calistoga's charming Old West-styled downtown was left untouched and has recently re-opened to visitors.  Steeped in history and lined with quaint tasting rooms, art galleries, restaurants, and antique shops, Calistoga's sleepy yet sophisticated downtown was named by the National Trust for Historic Preservation as one of America's Distinctive Destinations.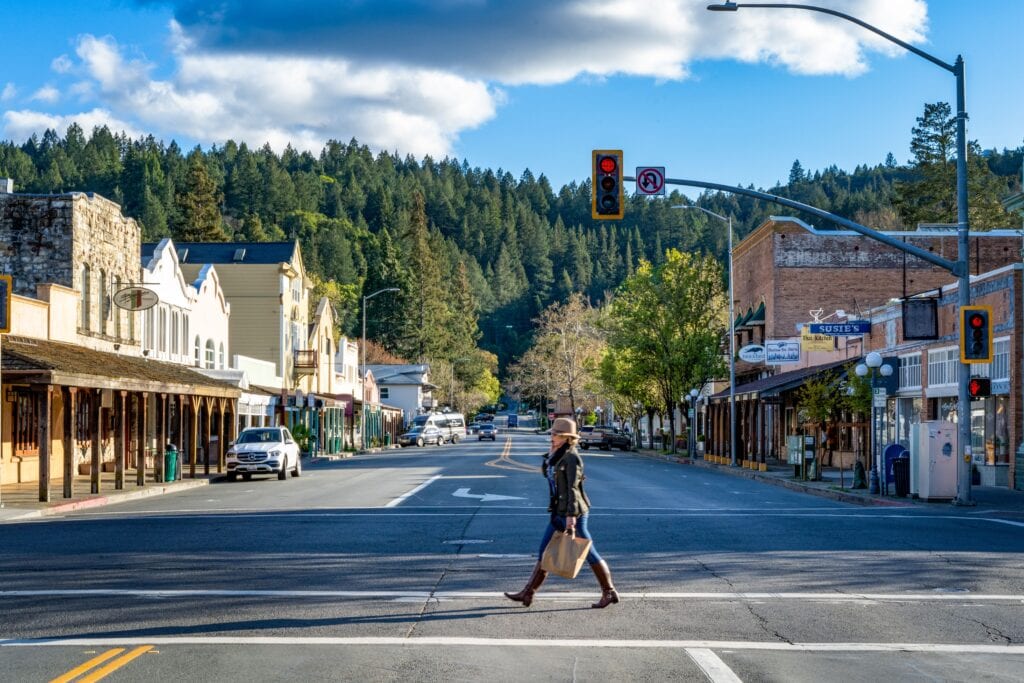 The hills surrounding Calistoga offer miles of top-notch hiking. Most of the area's trails have full-sun exposure, while its higher elevation and location a few mountain ridges away from the coast make for clear and sunny days. This means that compared to other Northern California hiking destinations, Calistoga is well-suited for hiking during the cooler fall and winter months.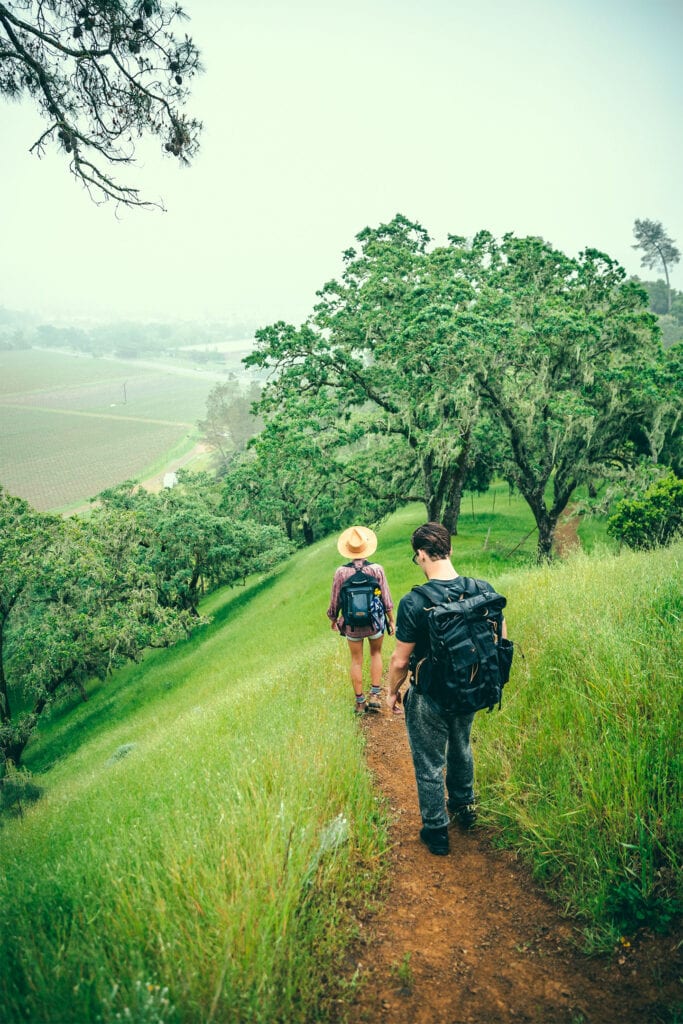 Where to stay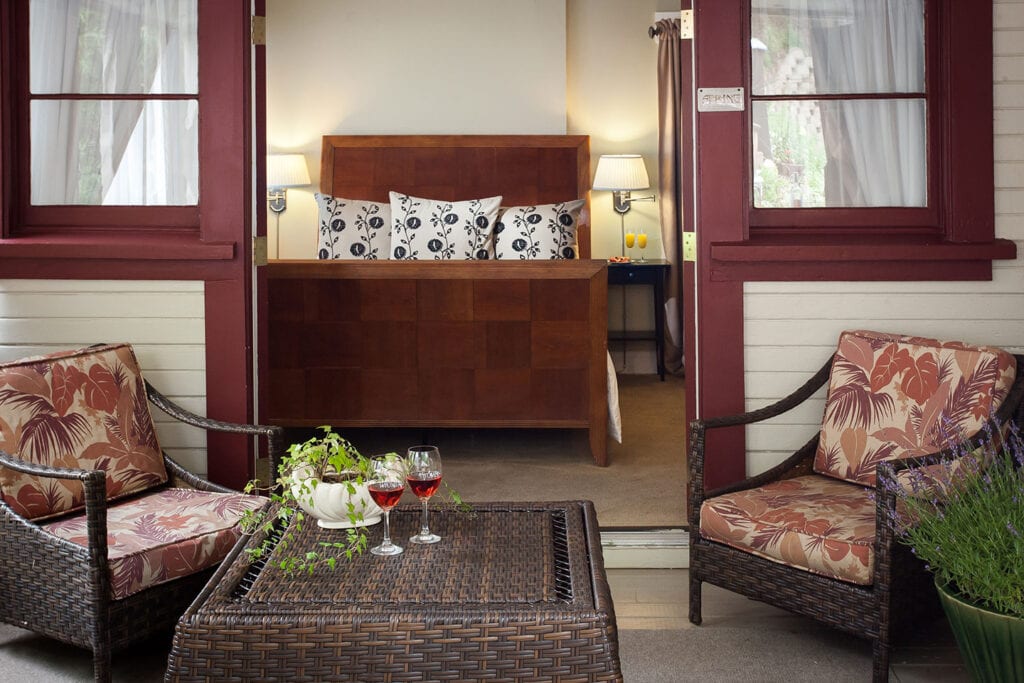 With unique architectural features like pocket windows and traces of room-to-room communication devices installed by its first owner, this circa 1912 inn has been restored to her former glory by only the second family to own it in its 100-year-plus history.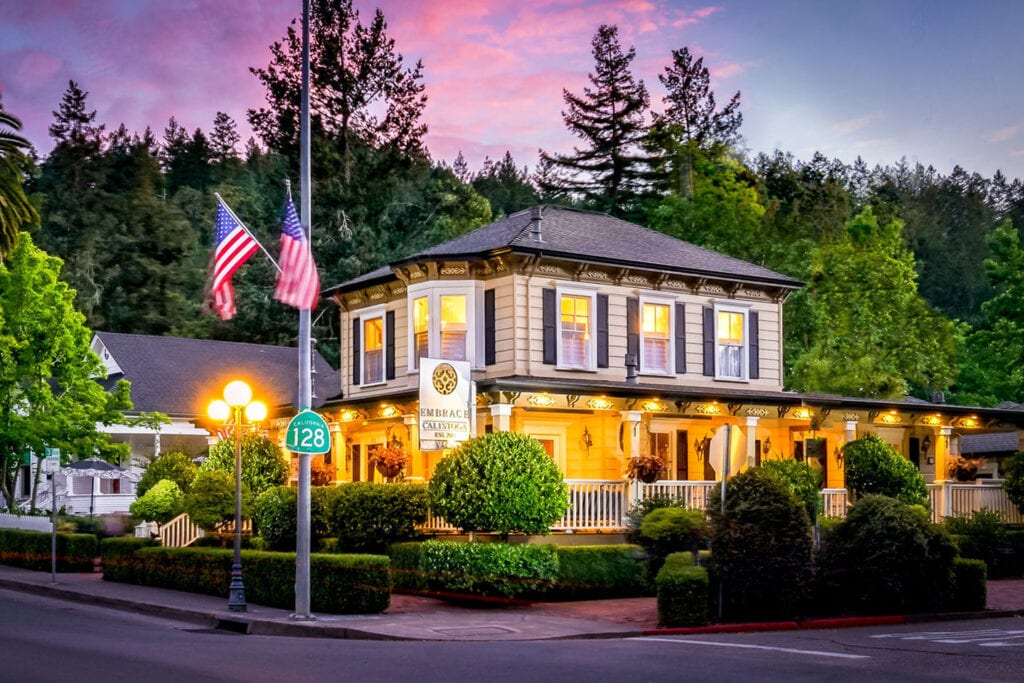 With just five rooms featuring the finest fabrics, linens, and unique appointments, this European-style luxury inn reinvents the bed and breakfast experience and pioneers a new look and feel for Napa Valley wine country lodging. Its harmonious blend of styles is inspirational, yet calming; current, yet timeless; sophisticated, yet whimsical.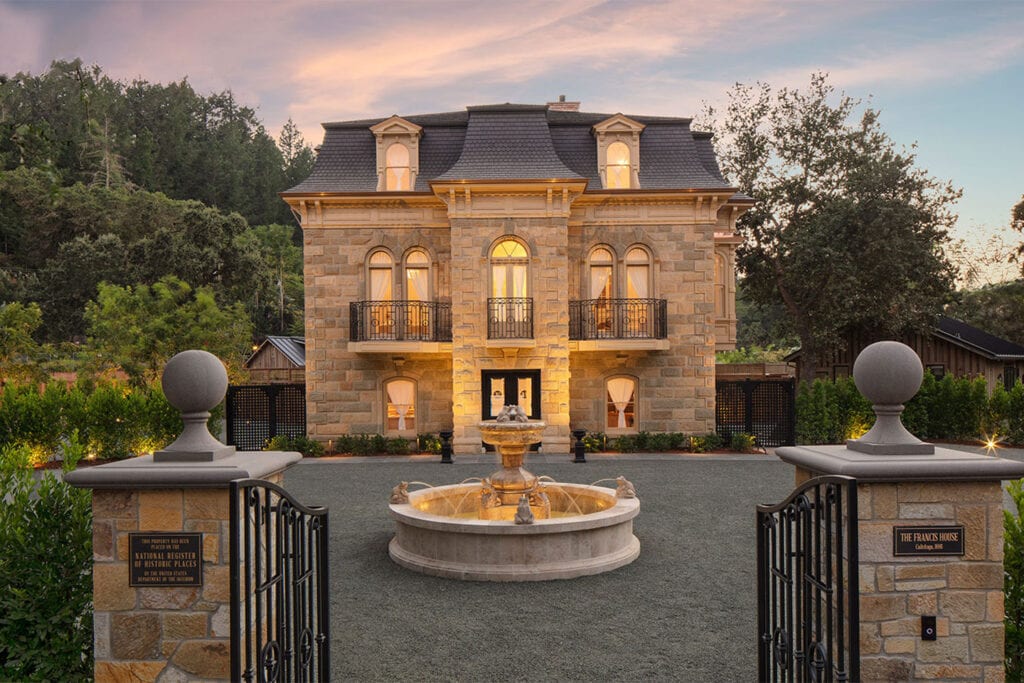 This historic small luxury hotel brings Paris to the heart of Calistoga, with its French Second Empire architecture, stone walls, gilded accents, and grounds reminiscent of the French countryside. The blend of old and new is evident at every turn in this opulent celebration of contemporary French design.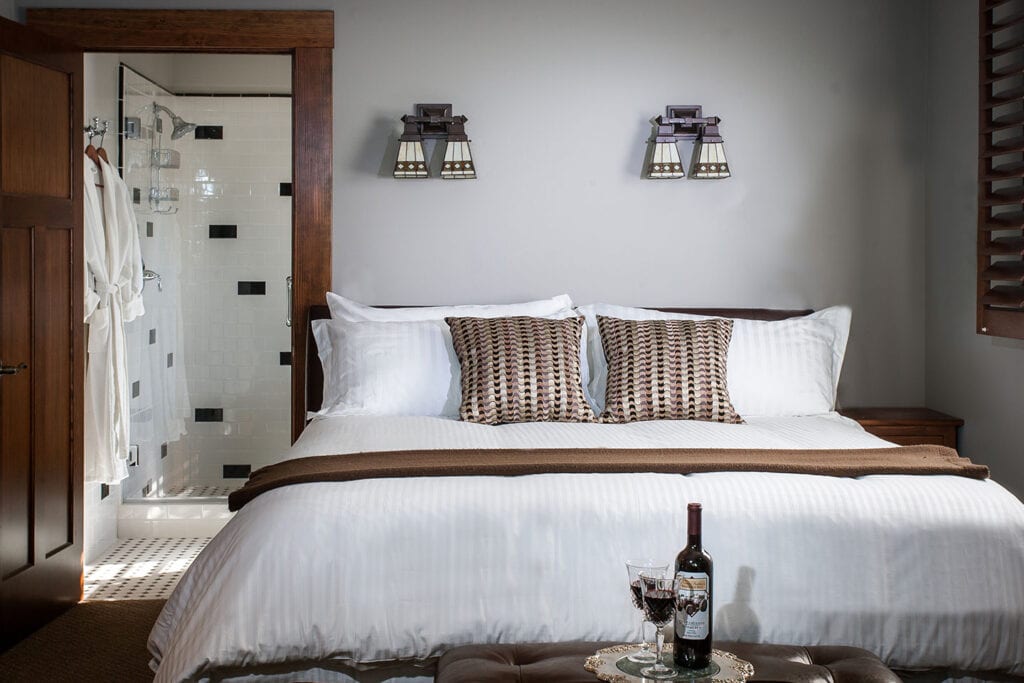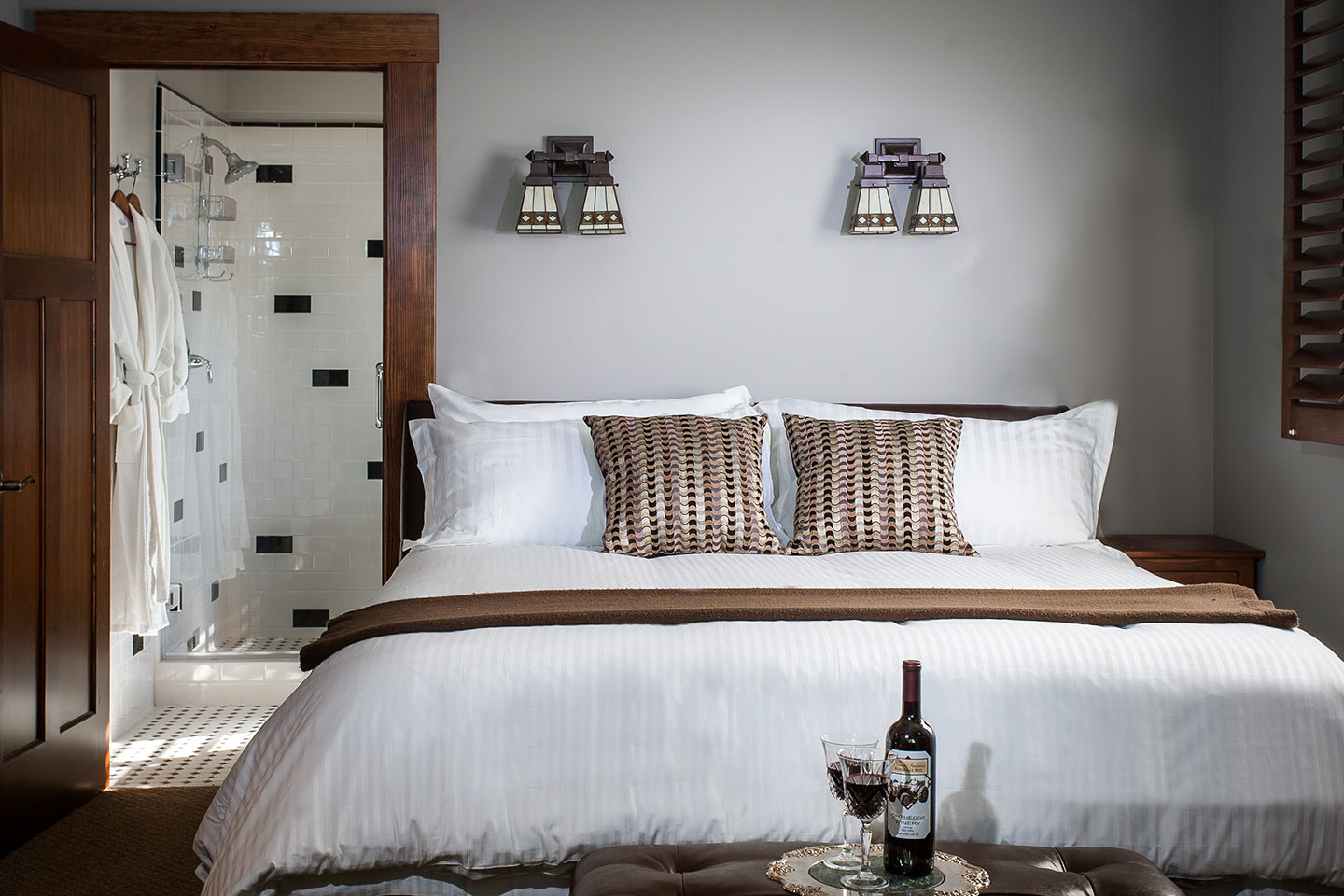 Built at the turn of the century, this lovingly restored property is the oldest Calistoga bed and breakfast and one of the town's finest examples of Craftsman architecture. A stunning multi-level redwood deck at the rear of the house enjoys sweeping views of Mount St. Helena and the Palisades.