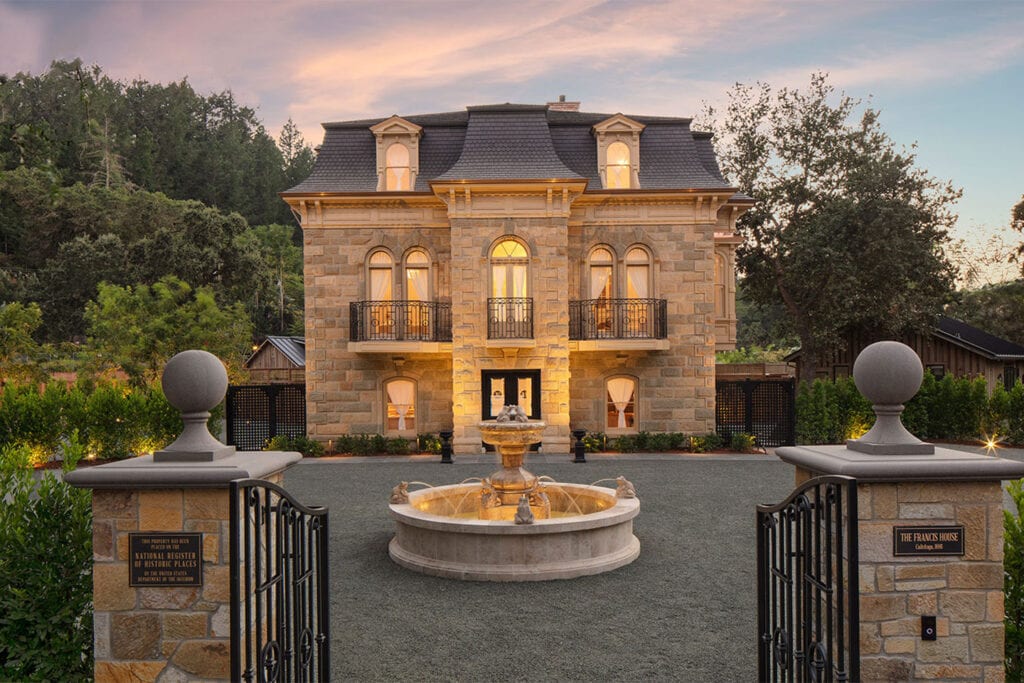 California Inns with International Flare
While some of the most desirable international destinations are currently closed to American travelers, many California inns offer the next best thing. These small California boutique hotels transport guests to exotic destinations abroad while simultaneously avoiding the need for air travel, passports, or crowds.
Paris and The French Countryside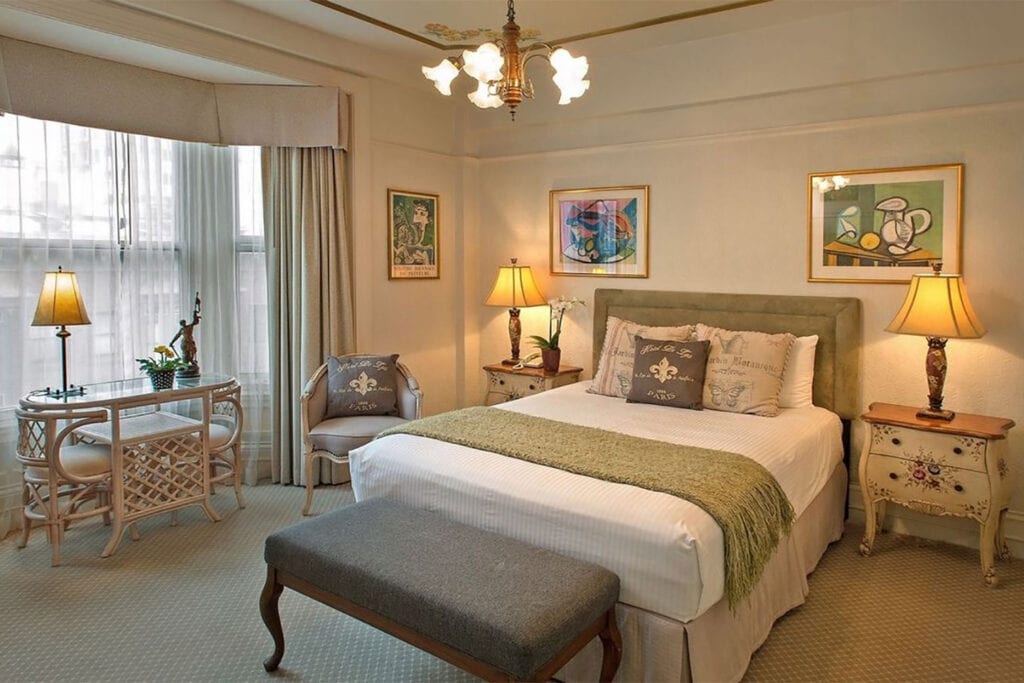 Francophiles and lovers of French art will especially appreciate this boutique hotel, a San Francisco hideaway reminiscent of 17th and 18th century Parisian society along the Rive Gauche. Soothing tones of pastel blue, cream, taupe, and white create a farmhouse chic look, while each hallway is a gallery of a single painter's work.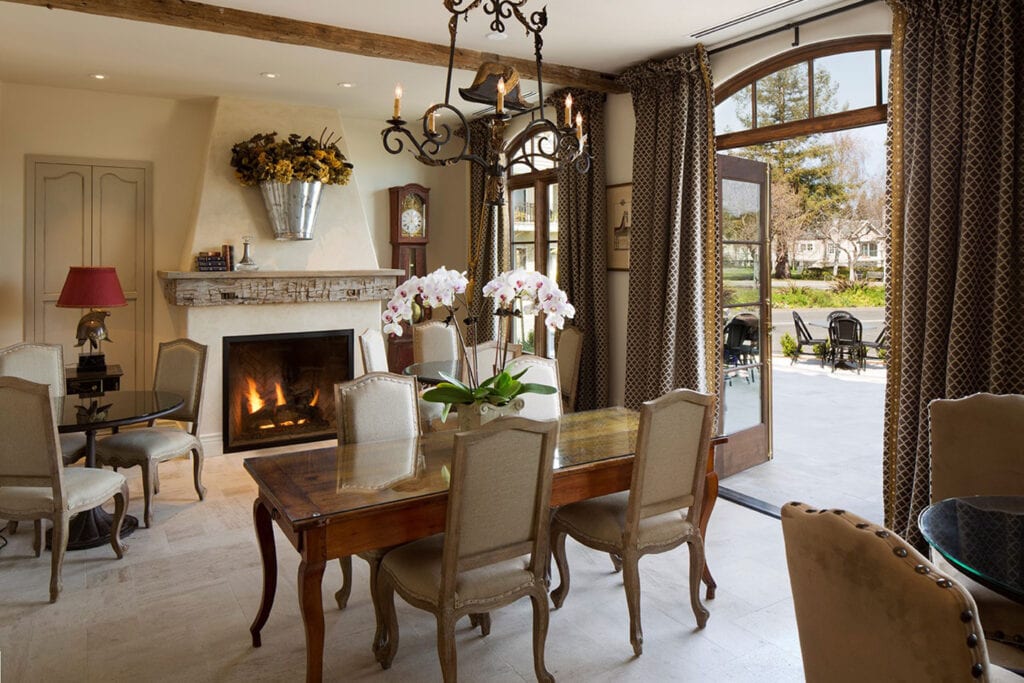 Every door opens to old-world sophistication and refinement at this French chateau-inspired hotel in the heart of Silicon Valley. Authentic French art and antiques, luxurious linens, and Carrera marble bathrooms create the ambiance of a fine European hotel for travelers longing for La Vie en Rose.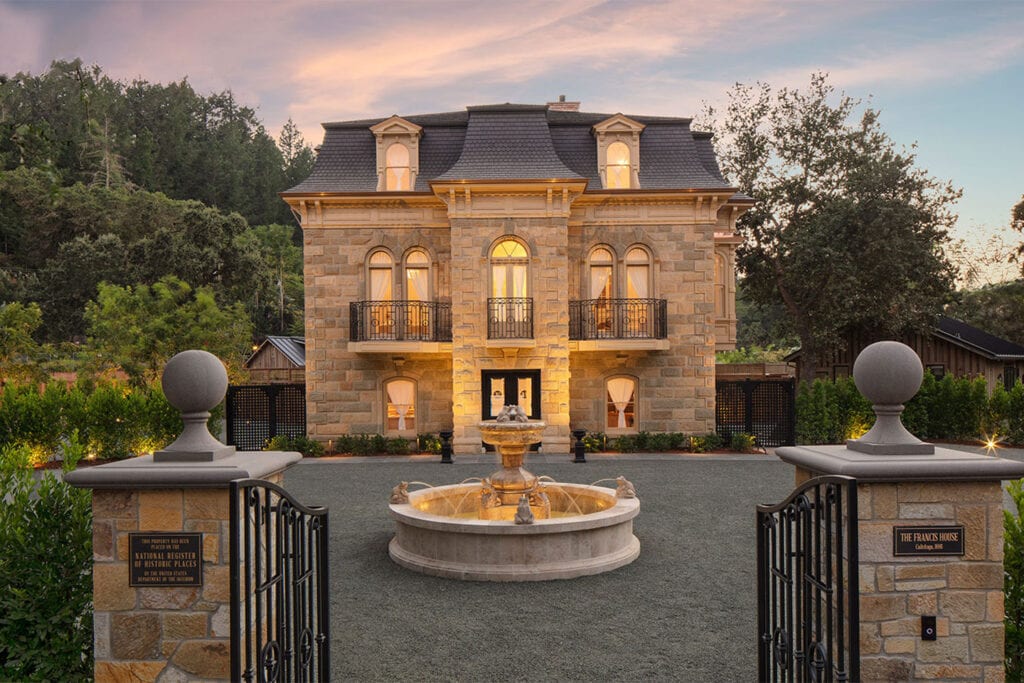 The blend of old and new is evident at every turn in this opulent celebration of contemporary French design. The French Second Empire architecture of this historic small luxury hotel is surrounded by grounds reminiscent of the French countryside. Stone walls and gilded accents bring Paris to the heart of Calistoga.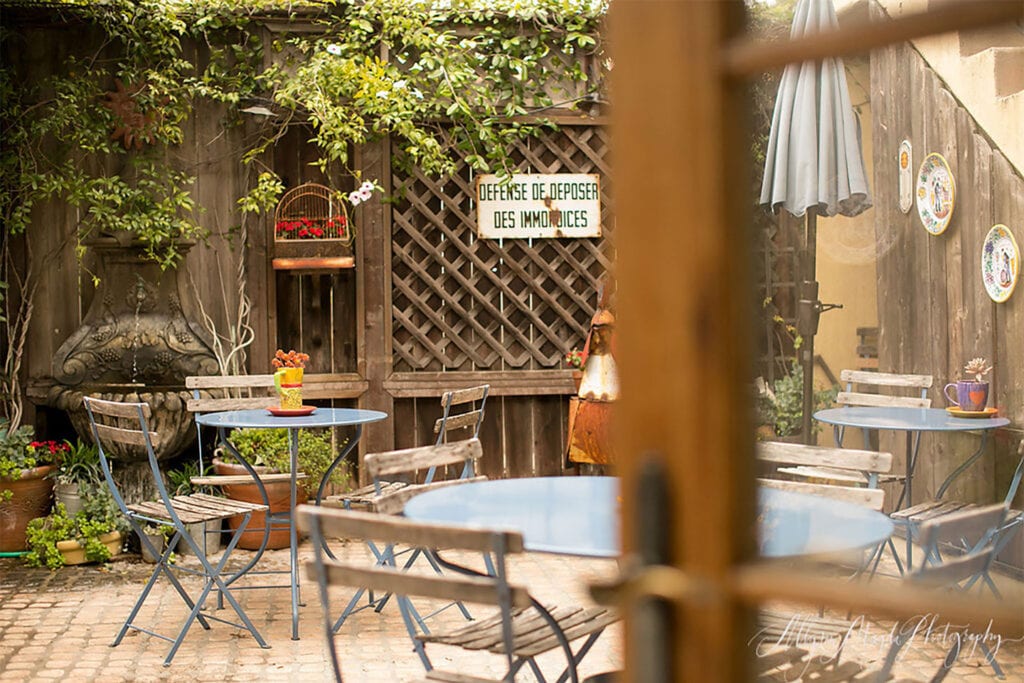 The warmth and whimsy of the French countryside come to life in this boutique hotel. Every object has its own story of love and intention, from the time-worn cobblestone courtyard to the eclectic mix of floral, toile, and quilted fabrics. Buttery yellows, rich reds, and sky blues evoke a Provençal farmhouse feel.
Often cited as one of the most romantic boutique hotels in San Francisco, this inn is the perfect pied-à-terre for nomads of all stripes. Ornate wallpapers, French antiques, and old-fashioned writing desks will have guests continuously wondering whether they're in The City of Lights or The City by the Bay.
Northern Africa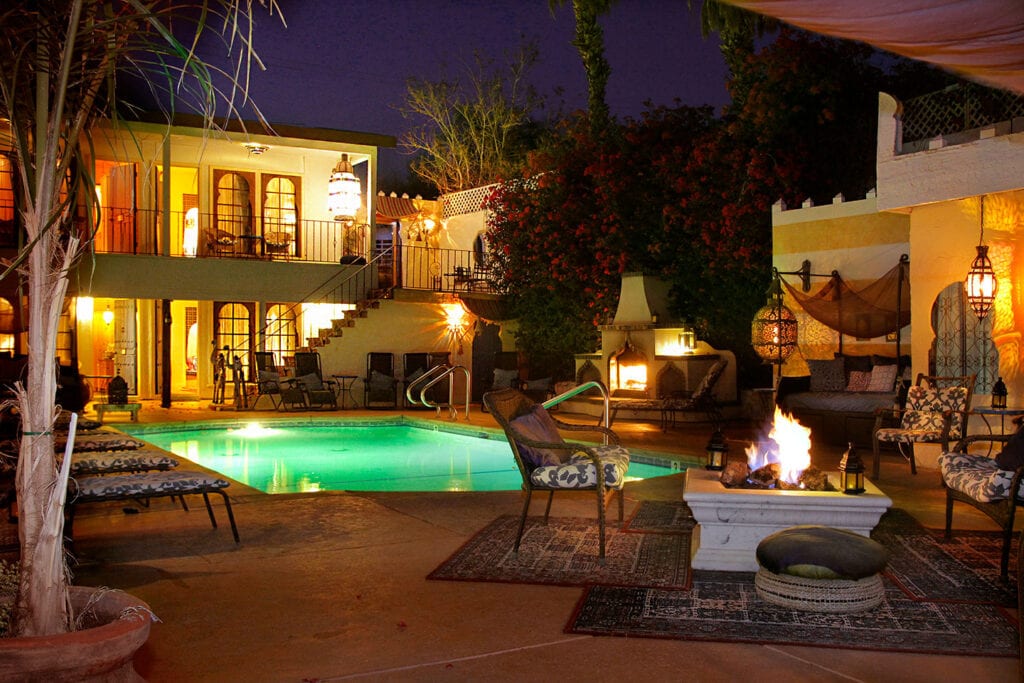 Handcrafted fabrics billow in the desert breeze, Moroccan lamps cast light in geometric patterns, and faint strains of Moroccan music float over a hot spring-fed pool surrounded by glowing lanterns and Moroccan poufs. The authentic details—including a genuine Bedouin tent—transport guests to a quiet hideaway on the outskirts of Marrakesh.
East & Southeast Asia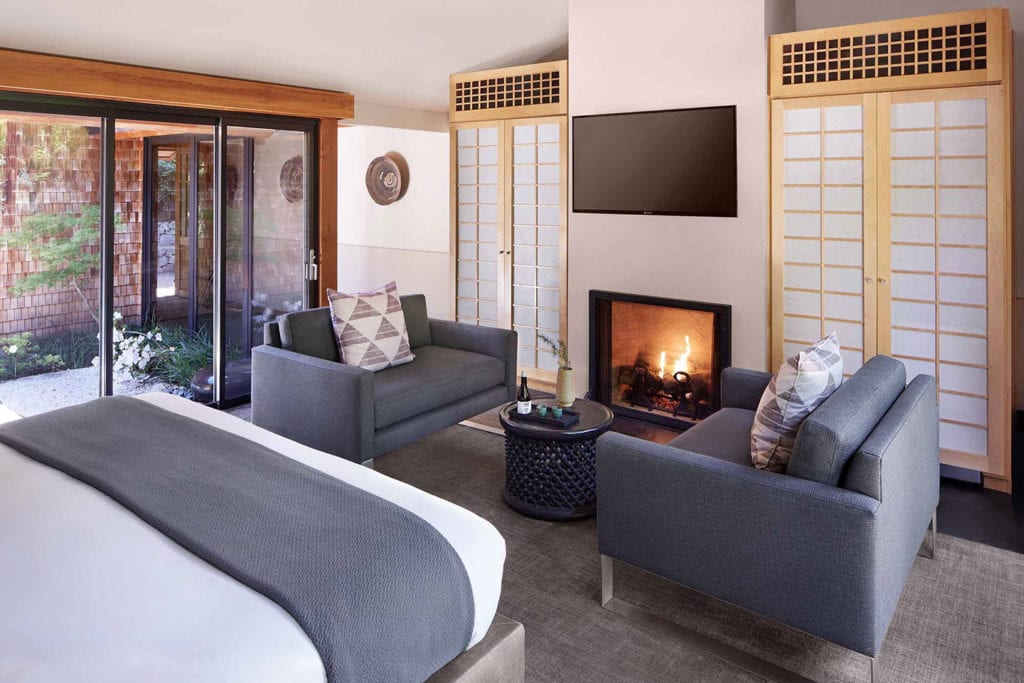 Asian-inspired details abound in this Zen hideaway, including shoji doors, bamboo furniture, and Far Eastern artwork. The verdant, secluded setting along the Calabazas Creek features private Zen gardens and suites with massive stone soaking tubs. Calming fountains and a yoga enclave ensure a constant meditative state.
Pantai Inn is reminiscent of a tranquil Indonesian retreat, complete with ocean views and hand-picked furnishings imported from Bali. This collection of 1900s- to 1930s-era cottages, bungalows and townhouses masterfully blends Bali's old-world charm, La Jolla's upscale comforts, and the modern technology today's traveler expects.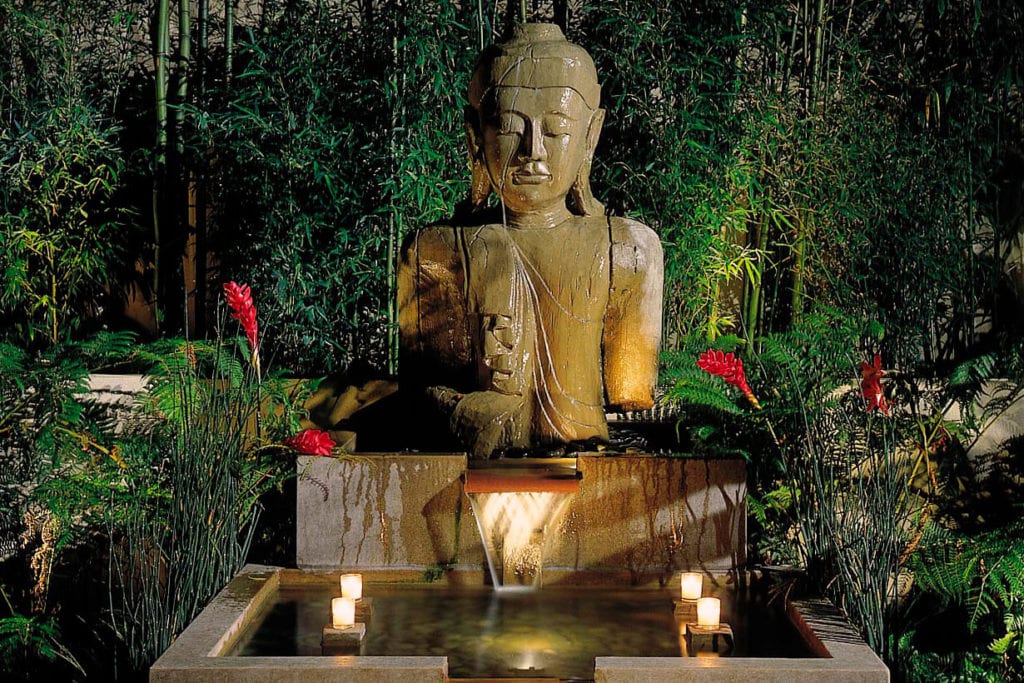 Tradewinds Carmel is inspired, both inside and out, by the principles of feng shui and a desire to stimulate the senses. The inn incorporates a fusion of Asian and tropical elements, including a Zen meditation garden, fresh orchids, bamboo fountains, and kimono robes.
The English Countryside
Ivy-clad and white-washed, this nod to 16th-century England was inspired by the historic Marin Coast landing of Sir Francis Drake. The inn's Tudor personality is expressed through heavily draped canopy beds, English antiques, and traditional English breakfasts. A pub pours ales and ports while a tavern-like restaurant serves fish-and-chips in candlelit nooks.
Scandinavia and The Nordics
While large windows frame views of Solvang's Danish-inspired windmills and half-timbered buildings with peaked rooflines, the interiors of the inn's eight guest rooms exude a contemporary Scandinavian vibe. Surrounding a private courtyard, the bright and airy guest rooms feature modern Danish furnishings with pops of color.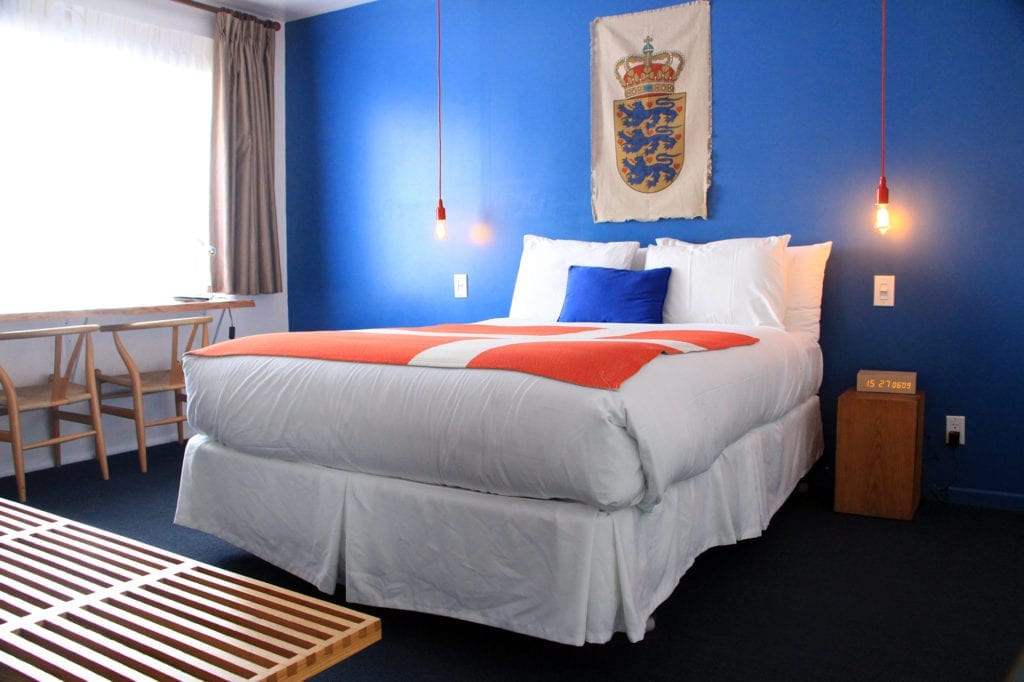 Modern Scandinavian aesthetic and touches of industrial chic combine to convey a bit of whimsy at this budget-friendly inn in downtown Solvang. Danish flags and coats of arms figure prominently in colorful rooms filled with natural wood accents, including Hans Wegner-style wishbone chairs and tree stump bedside tables.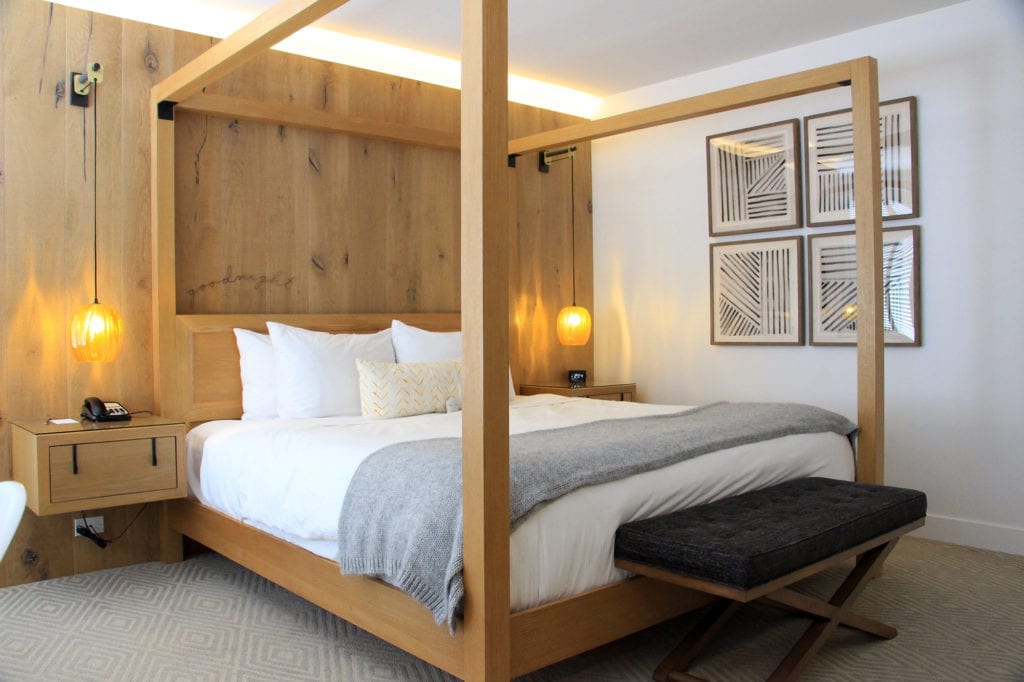 Clean lines and a neutral color palette reflect a modernist spin on traditional Scandinavian lodge aesthetic. The Landsby's bright and airy guest rooms are finished with blonde woods, brushed brass fixtures, leather accents, and warm, handcrafted furnishings providing a refined, modern interpretation of Solvang's Danish roots.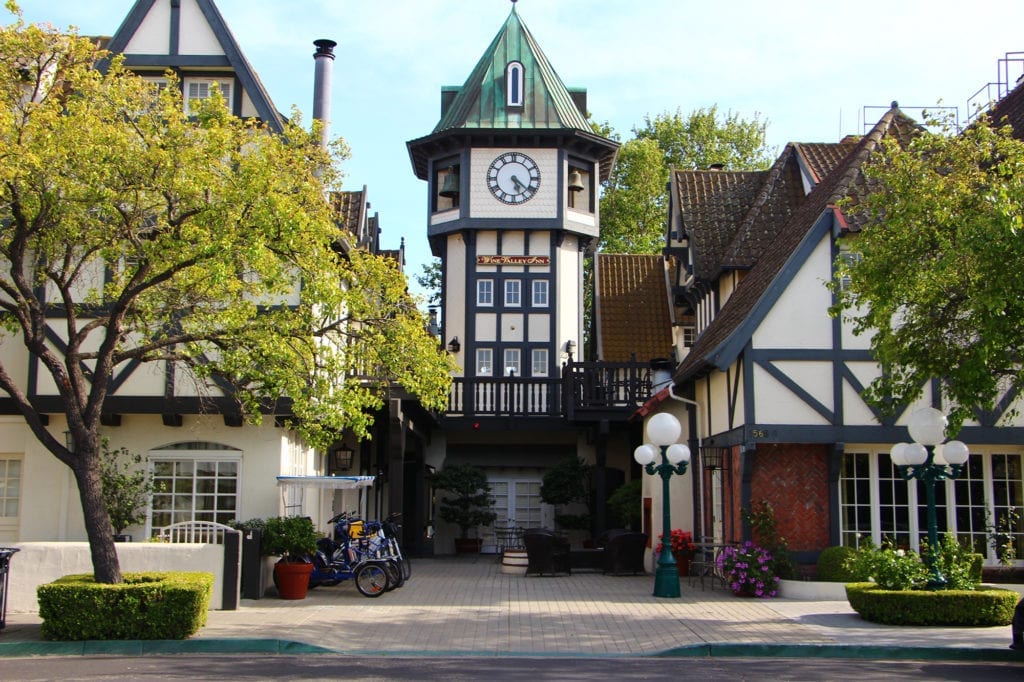 With its distinctive clock tower, Wine Valley Inn & Cottages in Solvang is a storybook hotel with dark wood accents and dramatic fireplaces. The main chateau and tower feature spacious guest rooms steeped in Danish design while the cottages connected by footpaths winding alongside lush gardens and koi ponds are pure whimsy.