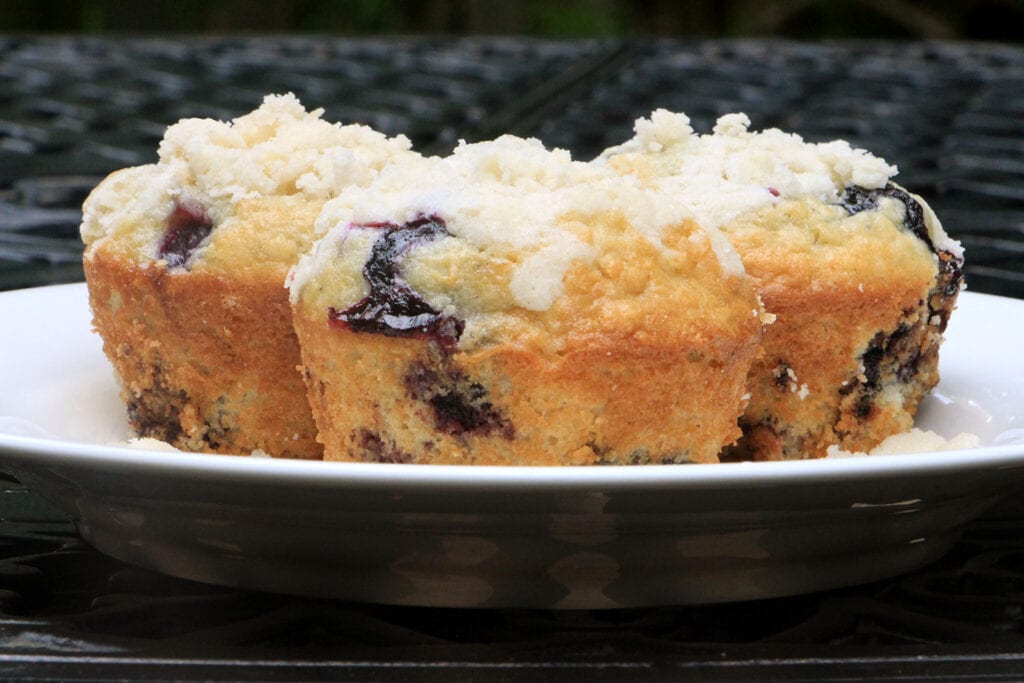 Blueberry Crunch Muffins from Old St. Angela Inn
Warm, blueberry muffins hold a special nostalgic appeal for me. Early in my childhood, my family took road trip vacations each summer. Coming back from Disneyland once when I was about six years old, my parents hadn't made reservations for a place to stay overnight. As a storm was brewing late that night, they stopped at different hotels along the freeway trying to find one that still had a room. This was long before internet or cell phones. Apparently, there was some sort of gigantic convention that weekend and there were no vacancies for hundreds miles. My dad ended up driving through most of the night in a terrible storm with pelting rain.
I was an insomniac even then. I was squeezed into the back seat of our car with my younger brother, who was sprawled out fast asleep clutching a Mickey Mouse stuffed animal. I watched the windshield wipers slosh furiously through the downpour and complained to my parents about how my brother was hogging the back seat. At some point, I finally dozed off and awoke at a small inn that my parents had found during the night.
I was crabby from too little sleep and less than thrilled with the fancy adult breakfast, which held no appeal for my six-year-old palette. The innkeeper brought out a basket of warm, mini blueberry muffins. I don't think I had ever had a blueberry muffin before, but I quickly devoured the entire basket of muffins. The innkeeper, who was tickled to have found something I would eat, kept bringing me more and more muffins. I easily ate a dozen blueberry muffins that morning as the sun broke through the rain clouds. For a long time afterwards, my mother baked blueberry muffins every weekend.
It had been decades since I last had a blueberry muffin, but I recently ran across pints of fresh blueberries in the grocery store and felt nostalgic for the warm blueberry muffins I had discovered on a childhood summer vacation. I bought a couple of pints and found a recipe on CABBI.com for Old St. Angela Inn's Blueberry Crunch Muffins.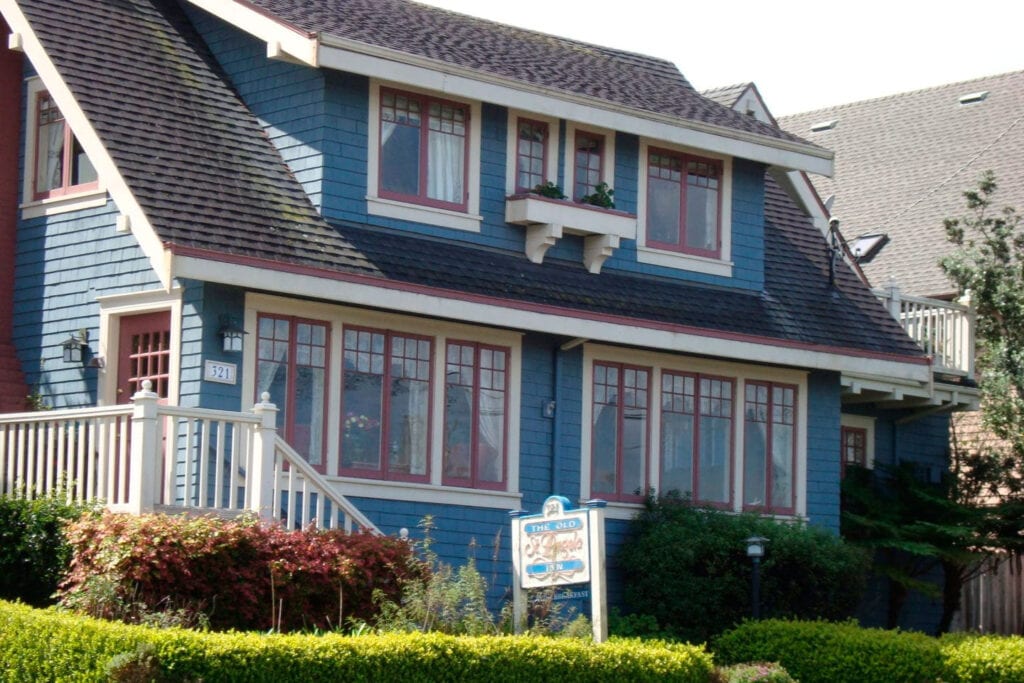 The muffins have long been a favorite among guests at the Old St. Angela Inn, which is a charming bed and breakfast in Pacific Grove. Housed inside of a 1910 country home, the nine-room inn is furnished with American antiques and exudes a serene, cozy, country vibe. The inn is located just a block from the rocky coastline and oceanfront path along the Monterey Bay and within walking distance of historic Cannery Row, the Monterey Bay Aquarium, Lover's Point, and other Pacific Grove attractions.
The inn's blueberry muffin recipe is very easy to make and features a delicious buttery crumble topping that even my six-year-old self would have loved.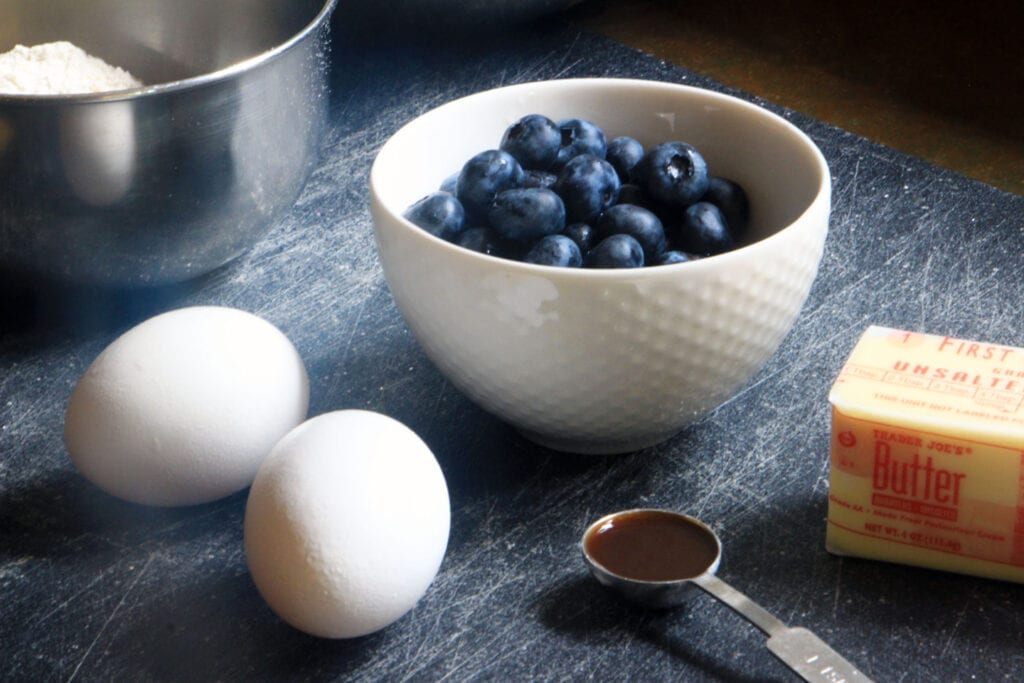 Blueberry Crunch Muffins
Courtesy of Old St. Angela Inn
Ingredients
Servings: 15 Regular Muffins or 12 Extra Large Muffins
Topping:
½ cup flour
½ cup sugar
½ cup butter, softened
Muffins:
3 cups flour
1 cup sugar
4 teaspoons baking powder
1 teaspoon salt
2 eggs, beaten
1 cup milk
½ cup butter, melted
2 teaspoons vanilla extract
2 cups fresh blueberries (can use frozen)
Directions
Preheat oven to 350°F. In a small bowl, combine topping ingredients until crumbly; set aside. In a large bowl, combine flour, sugar, baking powder and salt. In a medium bowl, mix together eggs, milk, butter and vanilla extract. Stir egg mixture into flour mixture just until dry ingredients are moistened. Stir in blueberries. Spoon batter into muffin tins, about ⅔ full, and sprinkle topping evenly over each muffin. Bake 20-25 minutes until lightly browned and a toothpick inserted in the center comes out clean.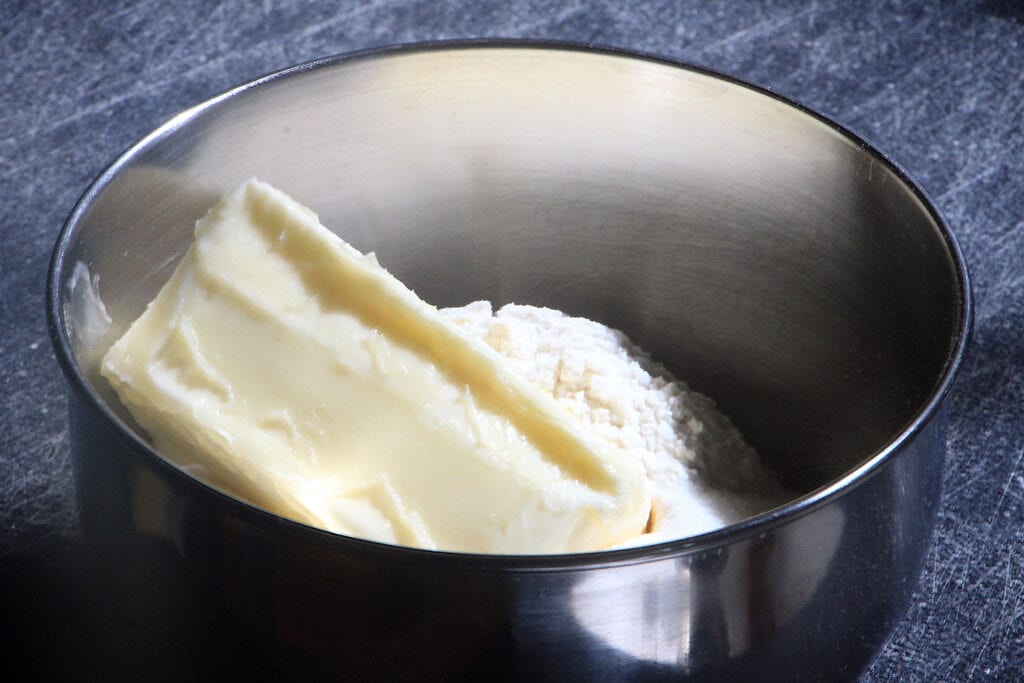 The Old St. Angela Inn
321 Central Ave
Pacific Grove, CA 93950
831-372-3246
www.oldstangelainn.com