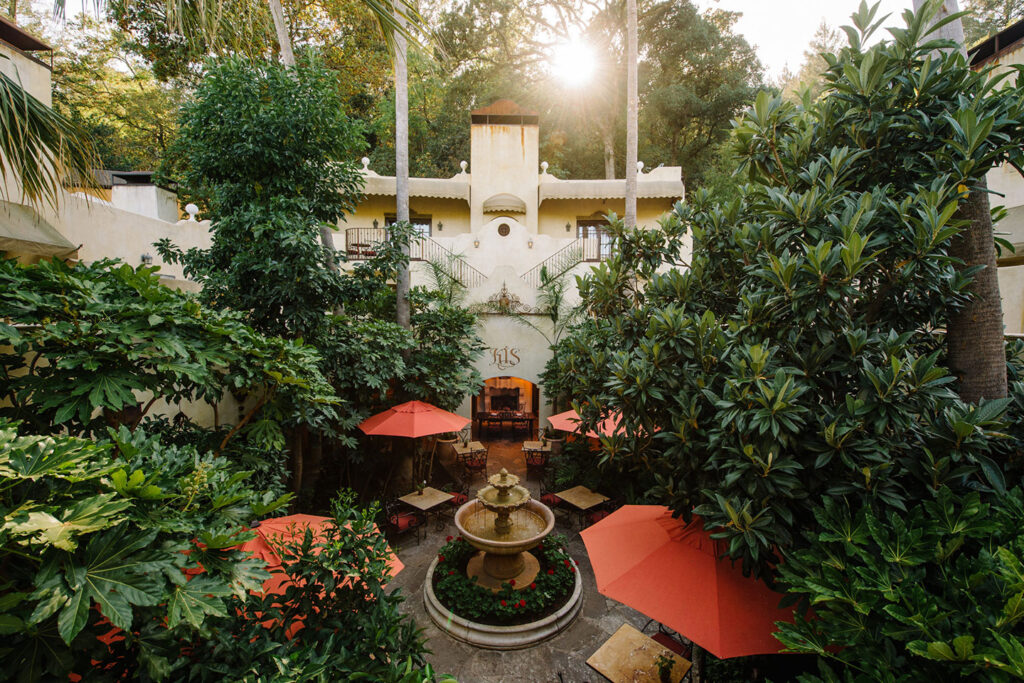 Best Thanksgiving Dinners at California Boutique Hotels for 2021
There are many reasons to give thanks in 2021, not the least of which is the return of the chance to travel and gather for Thanksgiving. But for many of us, the thought of hosting Thanksgiving dinner—with all of the shopping, prepping, and millions of dishes to wash—is a bit too stressful this time around. One way to make Thanksgiving as easy as pie is to reserve a table for dinner at a California boutique hotel and let their culinary experts whip up a memorable feast for you and your family. While you're at it, you can book a hotel room and enjoy a long, relaxing holiday weekend.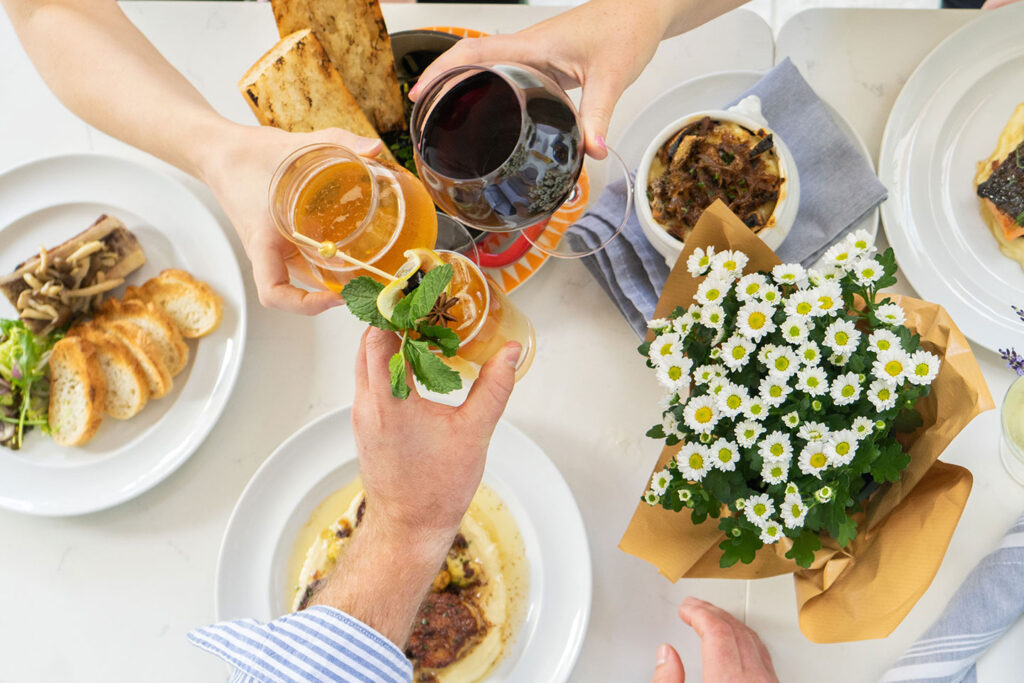 Hotel Cerro
Hotel Cerro in San Luis Obispo wants to ensure this Thanksgiving is the most relaxing ever. Guests can savor a fabulous, four-course dinner or create a unique celebration with cocktails by the pool. The four-course feast will feature whiskey roasted pumpkin bisque, fire-roasted fall vegetable salad, a choice of herb confit turkey, roasted prime rib, or slow-roasted salmon, and an array of desserts. Dinner is $65 per person and reservations are highly recommended. In addition, the hotel is offering a Thanksgiving stay package that includes 25% off the stay, a $50 daily property credit that can be applied toward the Thanksgiving feast, and 15% off a massage or facial at Spa Cerro. The package is valid November 24-28, 2021. Use promo code "GIVETHX" when checking room availability. Pre-ordered Thanksgiving dinners to go are also available.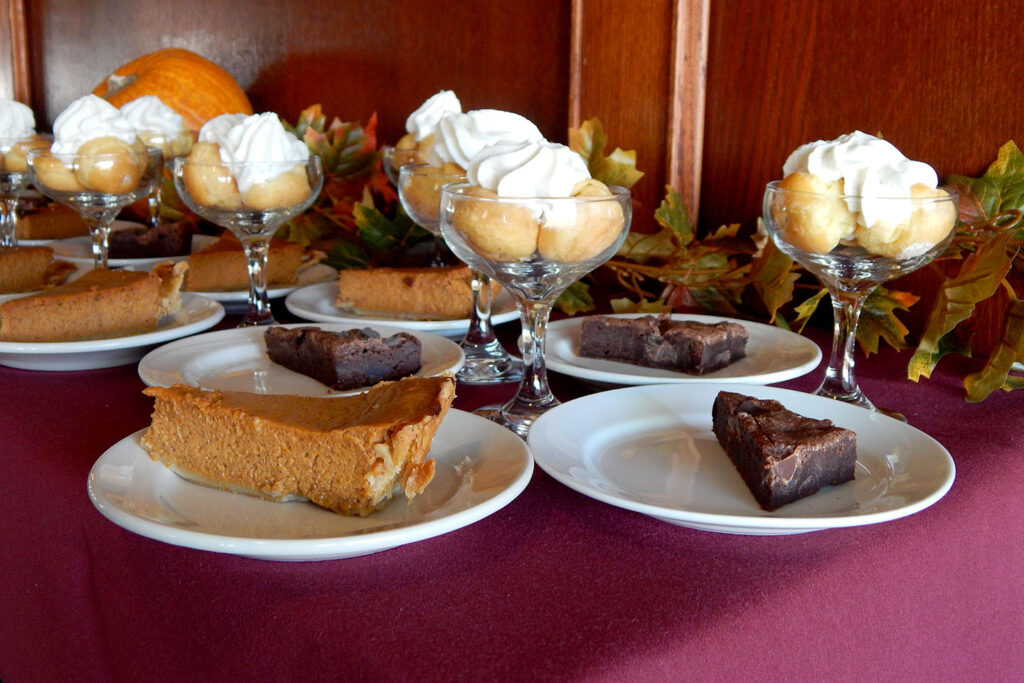 Delta King
Enjoy a traditional Thanksgiving dinner this year aboard the Delta King on the Old Sacramento waterfront. The historic paddlewheel riverboat will serve a buffet-style feast on Thanksgiving Day in a beautiful setting along the water. The buffet will feature roasted turkey with all the classic fixings as well as prime rib and salmon. The meal will be topped off with house-made pies and desserts. Reservations are available from noon to 6:00 p.m. The dinner is $44.95 for adults and $24.95 for children 12 and under. Call 916-441-8052 to reserve. To make a night of it, also consider reserving a stateroom aboard the Delta King. The beautifully remodeled rooms feature period touches with top-of-the-line amenities, verandas, and stunning views of the Sacramento River.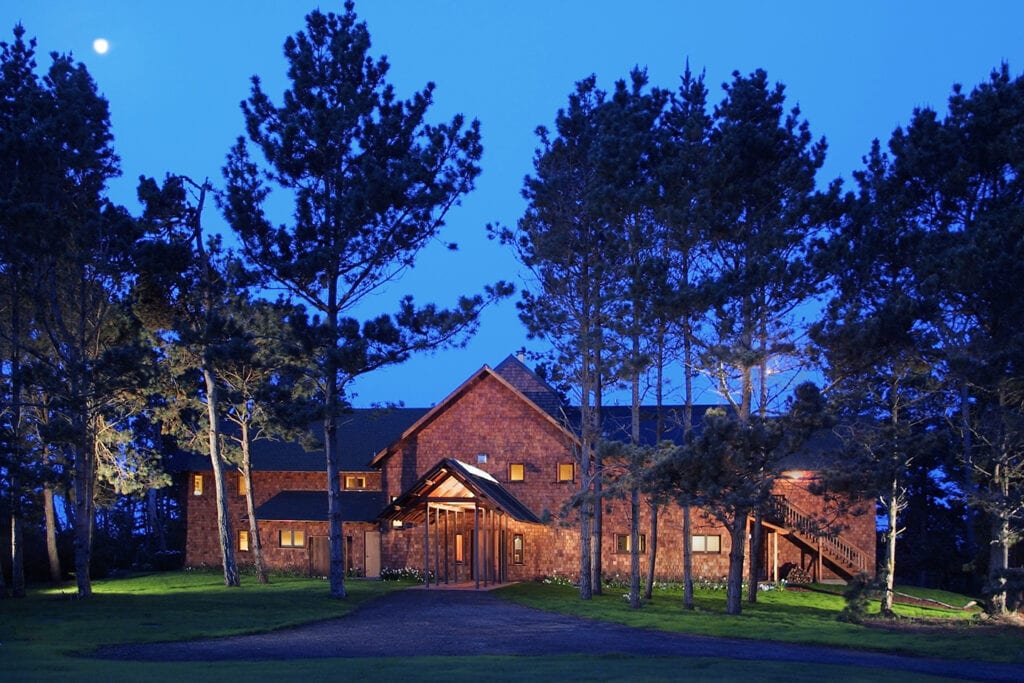 Brewery Gulch Inn
Book a Thanksgiving escape to the Brewery Gulch Inn on the Mendocino Coast and enjoy an incredible Thanksgiving dinner included with each guest's stay. The exclusive, four-course plated dinner will be prepared by the inn's Executive Chef Stephen Smith, whose resume includes stints at Stars in San Francisco and as a personal chef to fashion designer Donna Karan. The inn's Thanksgiving menu will start with roasted butternut squash and ginger soup followed by local Dungeness crab strudel. The main course will feature a honey-cured, bacon-wrapped, Northern California quail with an array of mouth-watering accompaniments. For dessert, maple-pumpkin griddle cakes will be served with house-made ice cream and bourbon caramel sauce. Reservations for the inn can be made online.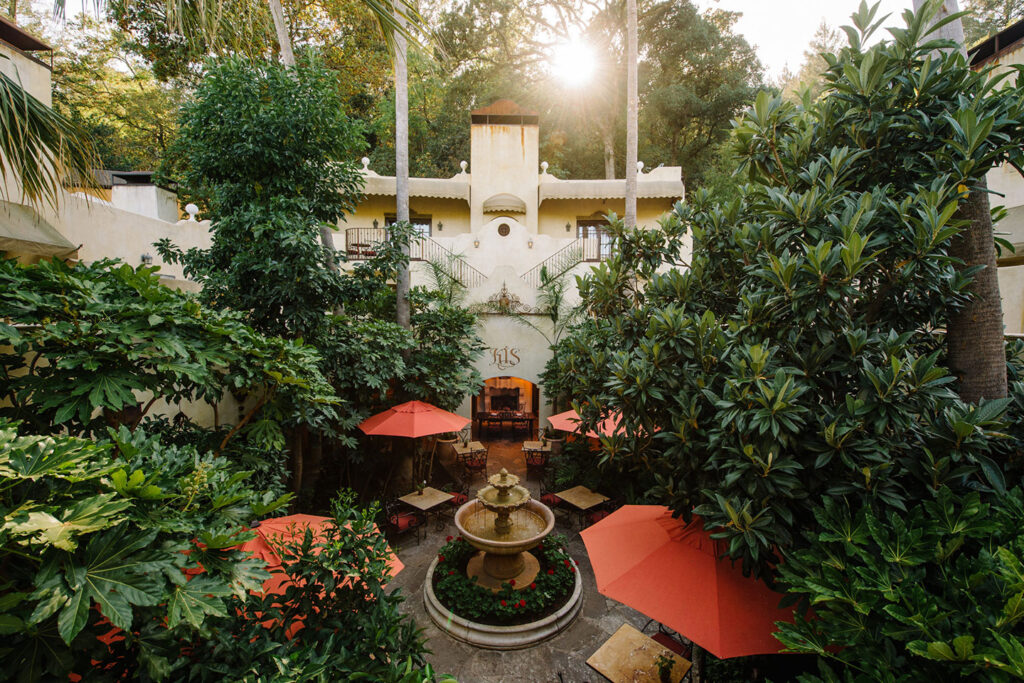 Kenwood Inn & Spa
Instead of dinner on Thanksgiving itself, Kenwood Inn & Spa in Sonoma Valley will host an exclusive "pop up" dinner for guests on Saturday, November 27, 2021. The multi-course dinner will include a wine pairing with each course. Opening courses include butternut squash bisque and Brussel sprouts salad with a warm hazelnut-sherry vinaigrette. The entrée will feature three types of poultry layered with sourdough stuffing, then trussed, sliced, and served with traditional turkey gravy. A warm, rustic galette will top off the meal. The dinner will be prepared by guest chef LeeAnn Geneve and served at private, socially distanced tables in the inn's garden courtyard, which features outdoor heaters and a trickling fountain. The cost of the dinner is $135 per person; overnight accommodations at the inn are required. For more information, call Kenwood Inn & Spa at 707-833-1293.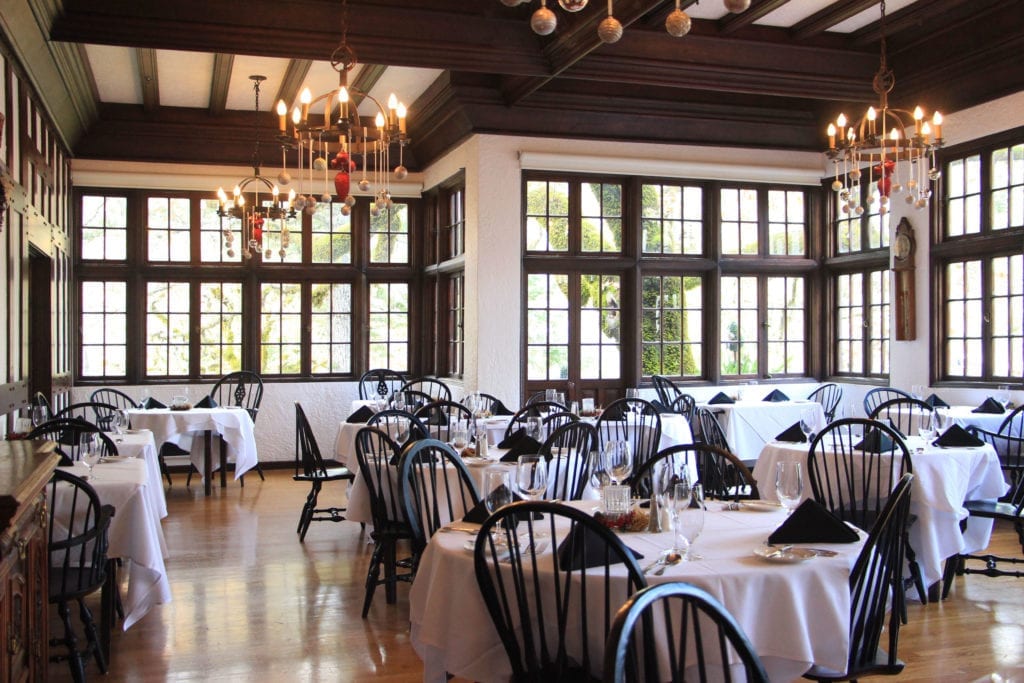 Benbow Historic Inn
After a pause due to the pandemic, the long-standing holiday traditions at the Benbow Historic Inn will return this year in all their magical, heart-warming splendor. The venerable hotel on California's Redwood Coast will kick off the holiday season with a traditional Thanksgiving dinner featuring roasted turkey with all the trimmings and other selections. Reservations for Thanksgiving dinner are available from 2 p.m. to 8 p.m. In addition to the dinner, the hotel is offering a Holiday Stay & Dine special for the Thanksgiving and Christmas holidays. With the special, guests receive a $25 dining credit with a two-night stay and a $50 dining credit with a three-night stay. The dining credit can be applied toward dinner, drinks, desserts, or appetizers. To make reservations for Thanksgiving dinner or book a stay at the inn, call 800-355-3301.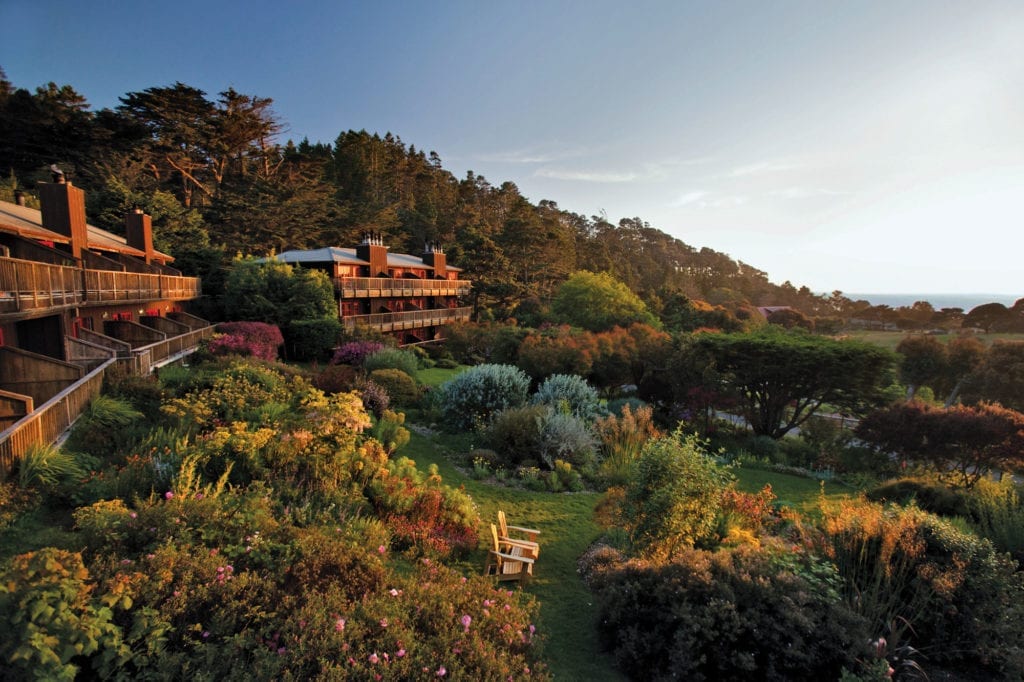 Stanford Inn by the Sea 
For a sublime vegan Thanksgiving holiday, book a stay at the Stanford Inn by the Sea in Mendocino. The five-course, prix fixe menu features all plant-based foods with gluten-free and nut-free options. Featured entrees include mushroom crepes with grilled asparagus, sweet potato, and a sauvignon blanc reduction, an almond-hazelnut encrusted tofu or portobello with sage-chestnut stuffing, mashed potatoes, mushroom gravy, roasted seasonal vegetable, and cranberry-orange sauce, or cauliflower-walnut adobe tamales with tomatillo sauce, mixed bean cake, and nopalitos cactus taquito. Seatings for dinner are available beginning at 3:30 p.m. Reservations are required. The cost is $75 per person; pre-payment is required for diners not staying at the inn. Reservations for dinner and the inn can be made by calling 707-937-5615.
Granada Hotel & Bistro
Join the historic Granada Hotel & Bistro in downtown San Luis Obispo for a three-course prix fixe Thanksgiving feast. The menu features festive dishes both classic and reimagined. For the first course, diners have a choice of roasted apple and butternut squash soup, shaved pear and spinach salad, or cranberry and goat cheese crostini. For the entrée, diners can choose from pork, duck confit, stuffed acorn squash, or filet mignon, all served with delicious seasonal accompaniments. Dinner is capped with a choice of cast iron cookie ala mode, berry cobbler bar, or a seasonal sorbet. The cost is $65 per person and reservations are available online.  Also consider an overnight stay at the hotel with guest rooms featuring exposed brick walls, hand-crafted steel windows, Persian rugs, and original hardwood floors.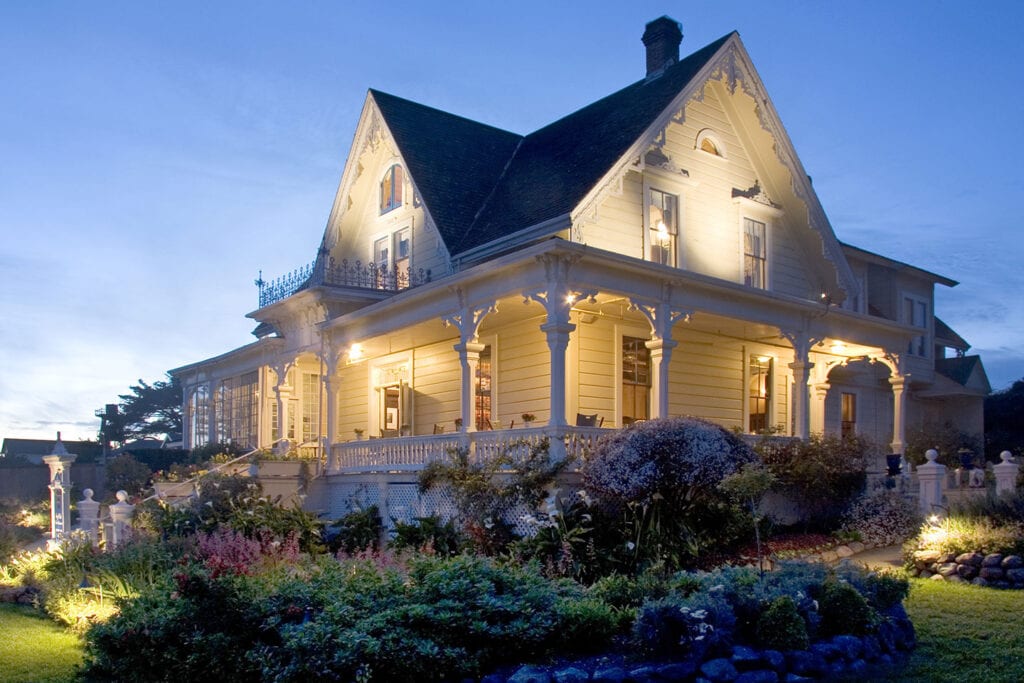 MacCallum House
Every Thanksgiving, the MacCallum House in Mendocino hosts a festive dinner featuring traditional dishes prepared with local and seasonal ingredients. The MacCallum House set the standard in the early days of farm-to-table dining with Executive Chef Alan Kantor's long-time focus on sustainable farming. This year's Thanksgiving dinner will be held under the inn's big top tent in a fairy-lit garden with outdoor heaters to keep the space cozy. While the menu for this year's Thanksgiving dinner has not yet been announced, last year's dinner featured wild mushroom soup, hearts of romaine salad, roasted Diestel turkey with whiskey gravy, bread pudding, mashed potatoes, fried Brussels sprouts, cranberry maple relish, and pumpkin cheesecake. For seating times, pricing, and reservations, please call 800-609-0492.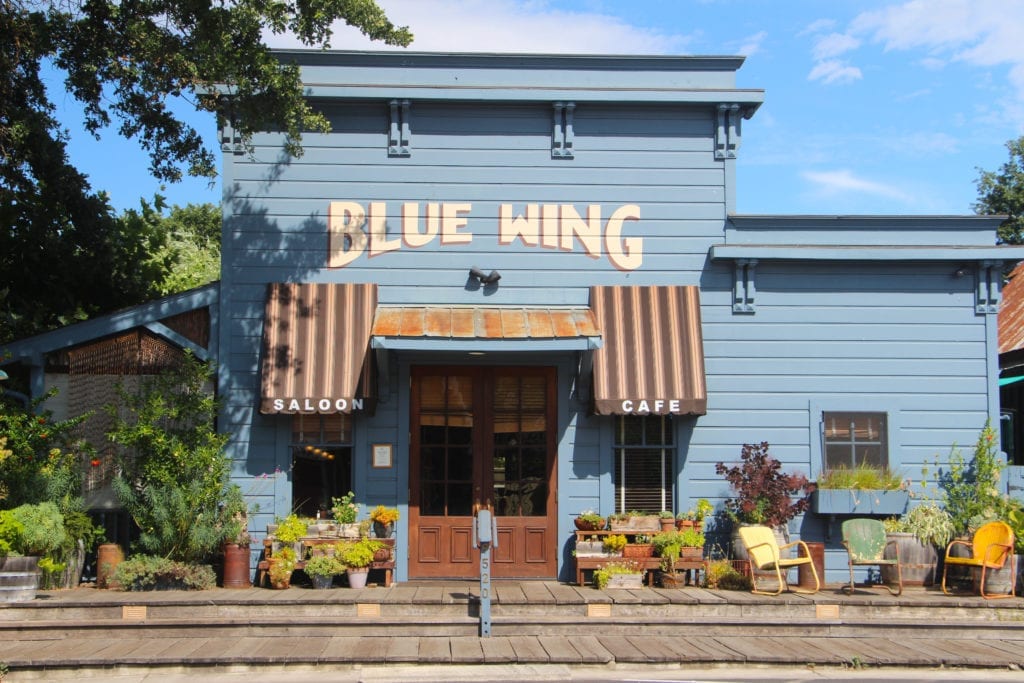 Tallman Hotel
The Blue Wing Saloon at the historic Tallman Hotel in Upper Lake is serving up a fabulous three-course, prix fixe Thanksgiving dinner. The first course includes a choice of carrot ginger soup or a green salad with candied walnuts, goat cheese, port wine cherries, and blood orange vinaigrette. For entrées, diners have a choice of roasted turkey with all the fixings, garlic and thyme roasted prime rib, cioppino, or roasted butternut squash ravioli. Profiteroles, crème brûlée, and ginger butterscotch pudding round out the choices for dessert. The costs range from $45-65 dollars for adults and $30 for children under 12. Reservations are available for seatings at 1:00, 3:00, or 5:00 p.m. To reserve, call 707- 275-2233. Also, consider booking one of the hotel's elegant guest rooms to relax after dinner in a clawfoot tub or heated Ofuro soaking tub.
Hotel San Luis Obispo
To celebrate the season, Hotel San Luis Obispo's Ox + Anchor will host a spectacular (and stress-free) Thanksgiving Day dinner as a complement to the restaurant's à la carte menu. Whether guests crave a traditional turkey dinner with all the trimmings or prefer to feast on steak and seafood, Chef Ryan Fancher has everyone covered. The chef's special Thanksgiving menu will also feature butternut squash soup with cinnamon beignets, winter chicories with apple, cranberries, blue cheese, bacon, candied walnut, and honey pear dressing, and a pumpkin cheesecake. Seatings for dinner start at 3:00 p.m. Reservations for dinner can be made online. To make a night of it, also consider reserving one of the hotel's spacious guest rooms featuring a mix of cozy and high-tech amenities and a playful, modern aesthetic that exudes SLO's laid-back vibe.