Best Post-Pandemic Guest Service Innovations at California Inns
The pandemic required bed and breakfast inns and boutique hotels to reconfigure many of their guest services. Contactless check-in, upgraded cleaning procedures, and hand-sanitizing stations became standard practice. Communal breakfast dining and breakfast buffets were replaced with pre-ordered breakfast delivered to the rooms or grab-and-go breakfast options. Evening wine receptions also took a variety of creative new forms.
Now that California has fully re-opened and the restrictions have been lifted, many B&Bs and hotels have resumed many of their pre-pandemic guest service offerings. But some of the inns discovered silver linings in the service changes they made during the pandemic with guests liking the new service features more than what had been offered before. Below are some of the more creative guest service offerings travelers can expect to find at California B&Bs and hotels going forward.
Inn at Moonlight Beach
When the pandemic hit, the Inn at Moonlight Beach needed to find ways to use up the bounty from their biodynamic vegetable, herb, and tea gardens, which they typically serve to guests. One solution was crafting their own in-house Ayurvedic tea blends, herb-infused olive oil and honey, fruit jams, candles, soaps, and more. When guests saw the innkeepers crafting all of these products on-site, they asked if they could learn to make them, too. As a result, the inn developed a series of open-air makers' workshops, which have continued to be popular with guests. In addition, the inn began selling their products (along with vegetable and herb starts from the garden) in a weekly farm stand.
Lavender Inn
When Ojai's restaurants closed for indoor dining, the Lavender Inn encouraged guests to order take-out and picnic on the inn's veranda or on blankets and pillows on the lawn. The guests loved sipping and socializing amid the inn's gardens and trickling fountains. Even now that indoor dining in Ojai has resumed, guests have continued to indulge in the inn's blanket and pillow picnics. Also during the pandemic, the inn converted a covered private sitting 'room' in the back of the garden to an outdoor massage room for guests. The outdoor massage has been so successful the inn often attracts customers staying at the five-star hotel and spa in town because their guests have seen the reviews.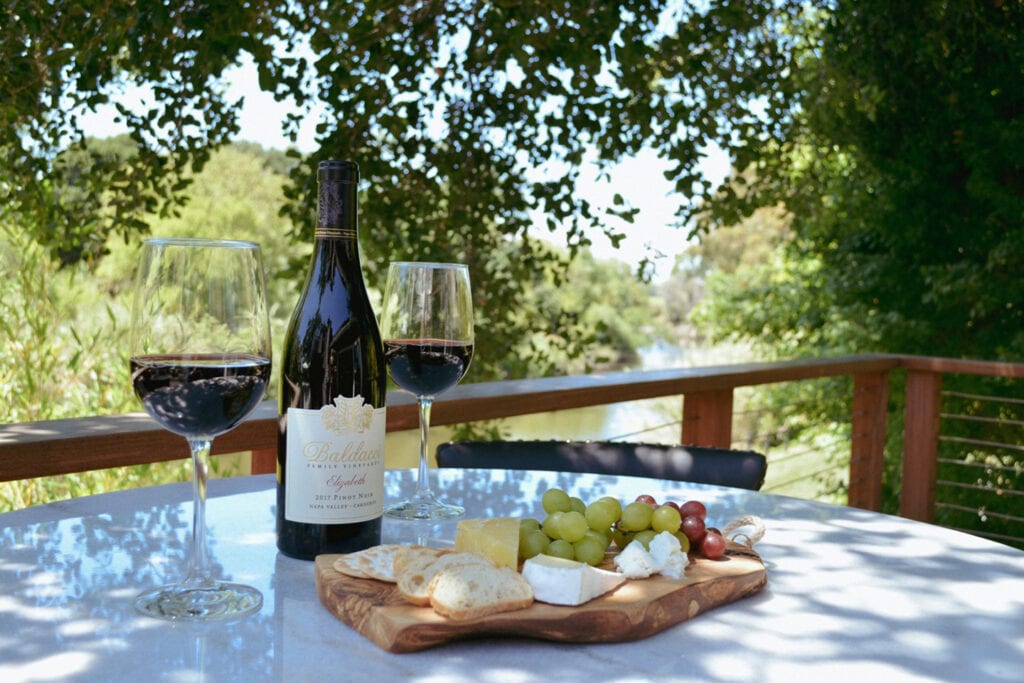 Four Sisters Inns
At the start of the pandemic, the 14 boutique hotels that comprise Four Sisters Inns began using the Whistle guest messaging platform. Similar to texting, the platform allows guests to communicate instantly and easily with innkeepers using their own cell phones. Whether guests need more towels or want to order breakfast, they can easily do it via Whistle. Initially, the inns utilized Whistle to minimize the need for face-to-face contact during the pandemic. But the inns discovered their guests really liked using the text platform instead of going to the front desk with requests, so they've committed to continuing the service.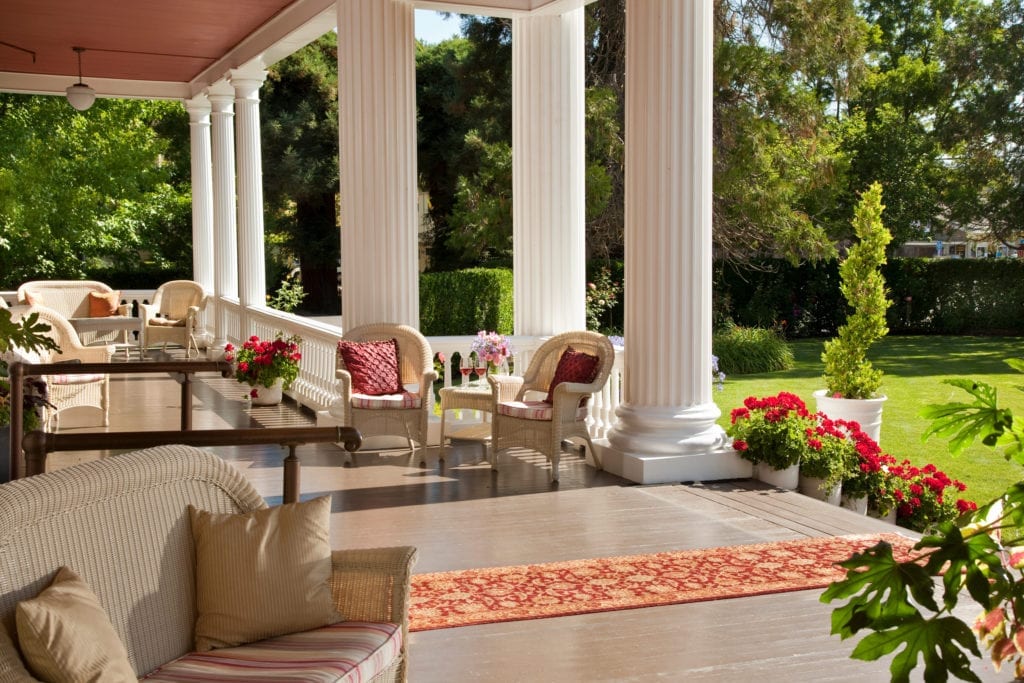 Churchill Manor
Covid-19 health and safety protocols required changes to the delivery of Churchill Manor's freshly-baked cookies and evening hors d'oeuvres, which had previously been self-serve in a communal setting. During the pandemic, the innkeepers began serving their cookies and their rotating variety of delicious, house-made hors d'oeuvres on individual plates and platters wrapped in cellophane. The innkeepers found that their guests enjoyed the flexibility to take their plates and platters to their rooms, the veranda, or the parlors to enjoy immediately or save for later. The innkeepers plan to keep the individually-plated servings going forward.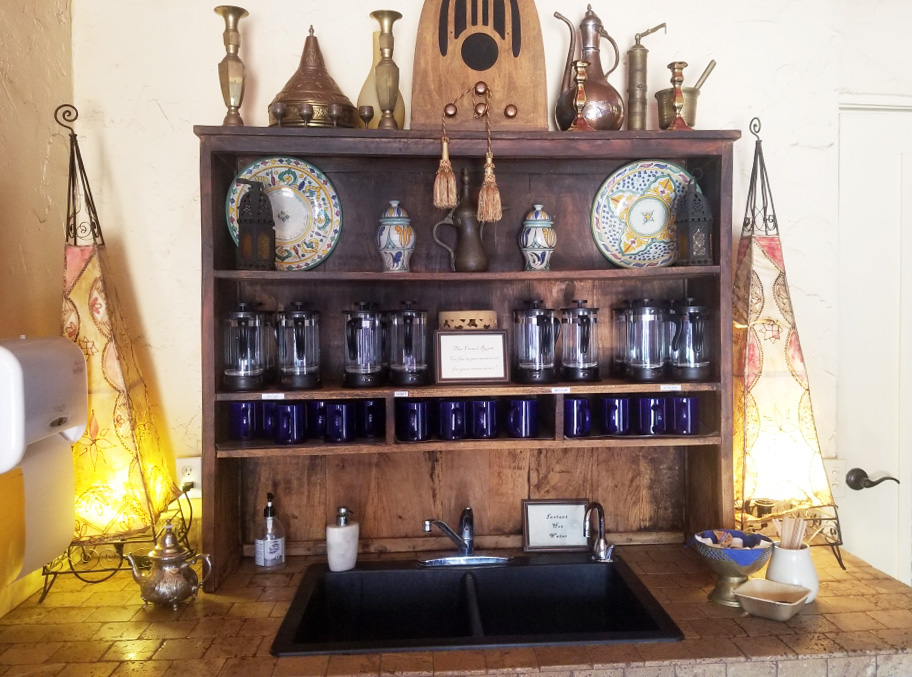 El Morocco Inn & Spa
Similar to Churchill Manor, El Morocco Inn & Spa had to modify its breakfast buffet and coffee dispensers to meet the new health and safety protocols. They converted their buffet to pre-ordered breakfast selections that are individually wrapped, placed in bags labeled with the guests' room number, and stored in refrigerators with glass doors for easy access. Whereas the breakfast buffet was only served from 8:30 to 10:00 a.m., guests love that they can now pick up their breakfast bags any time of day. In addition, the inn's coffee dispensers were replaced with full-size French press coffee makers filled with pre-measured coffee grounds for guests to simply fill with hot water and enjoy.