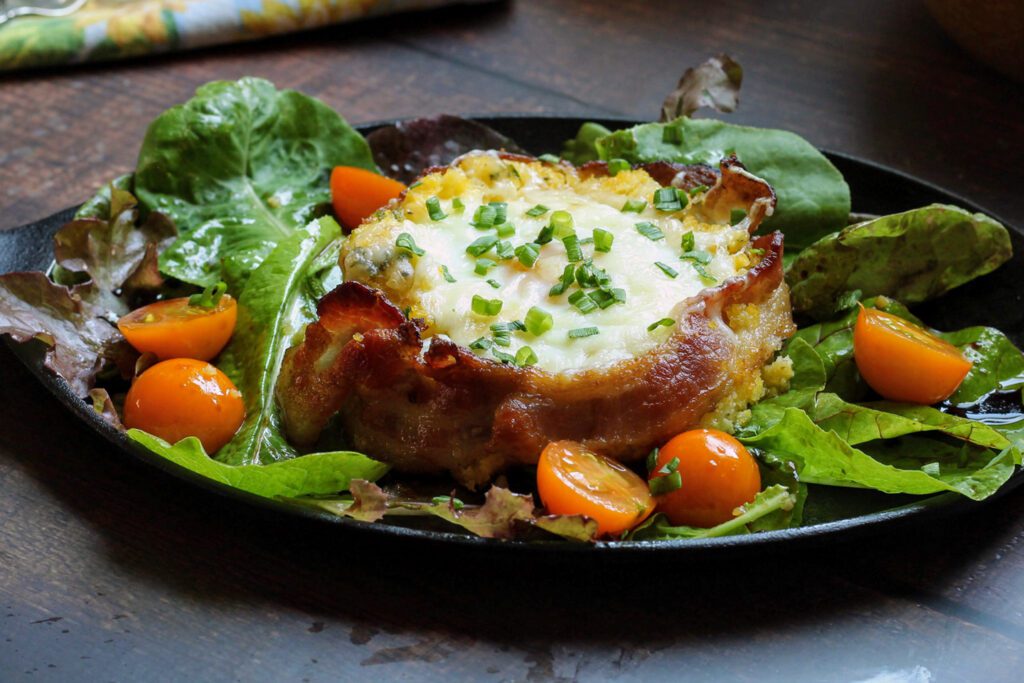 Bacon-Wrapped Polenta with Baked Eggs from the Inn on Randolph
Here's a little-known secret: one of Napa's premier luxury boutique hotels also happens to be 100% gluten-free. The Inn on Randolph in downtown Napa was completely renovated in 2012, and the remodeled kitchen has never known a spec of gluten.
The inn's original owner—Karen Lynch—had been diagnosed with a gluten sensitivity several years before and knew all too well the challenges faced by Celiacs and others with gluten intolerance while traveling. In opening the Inn on Randolph, she wanted to create a place for Celiacs and people with gluten-sensitivities to feel safe. "Everyone is served the same food and since the kitchen is 100% gluten-free, there's no risk for cross-contamination," said Karen.
New owners purchased in the inn in 2015, and they have continued to strive to ensure a gluten-free experience for guests.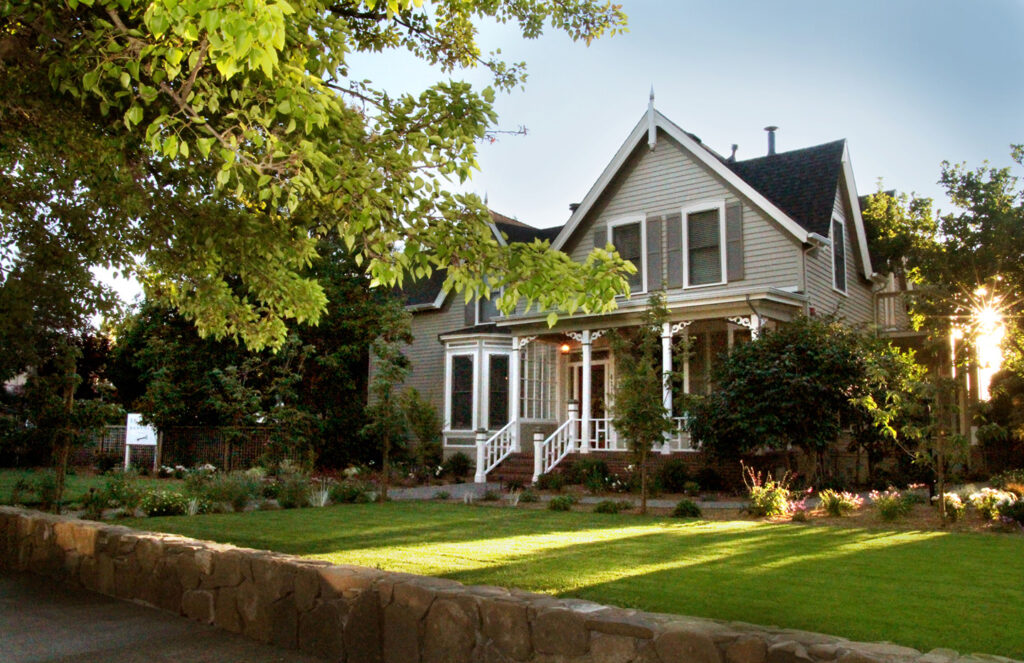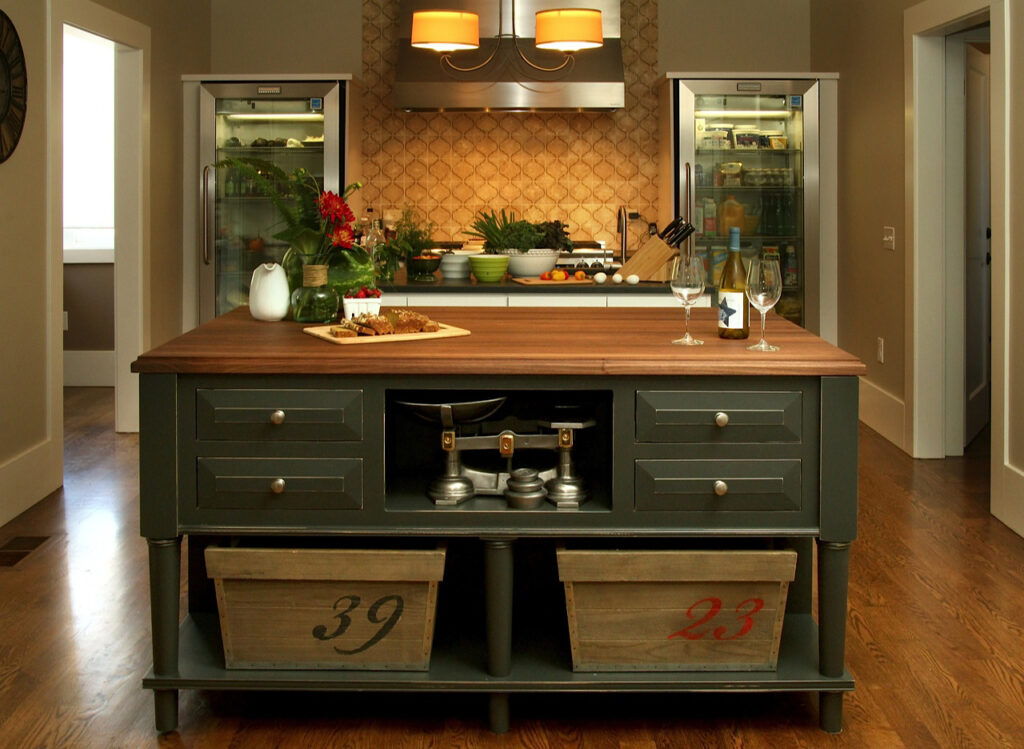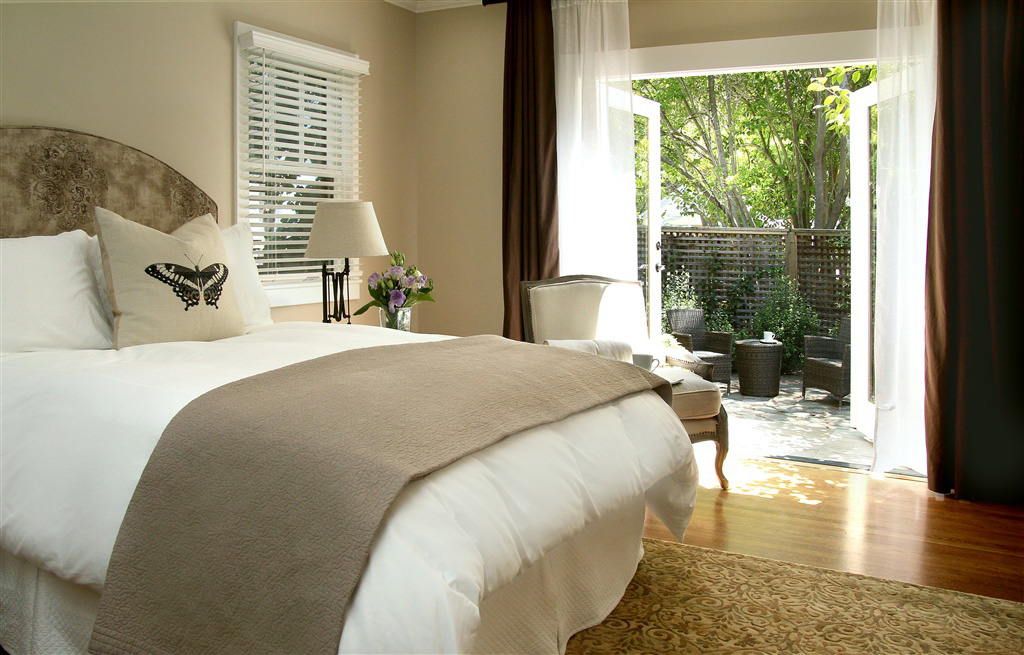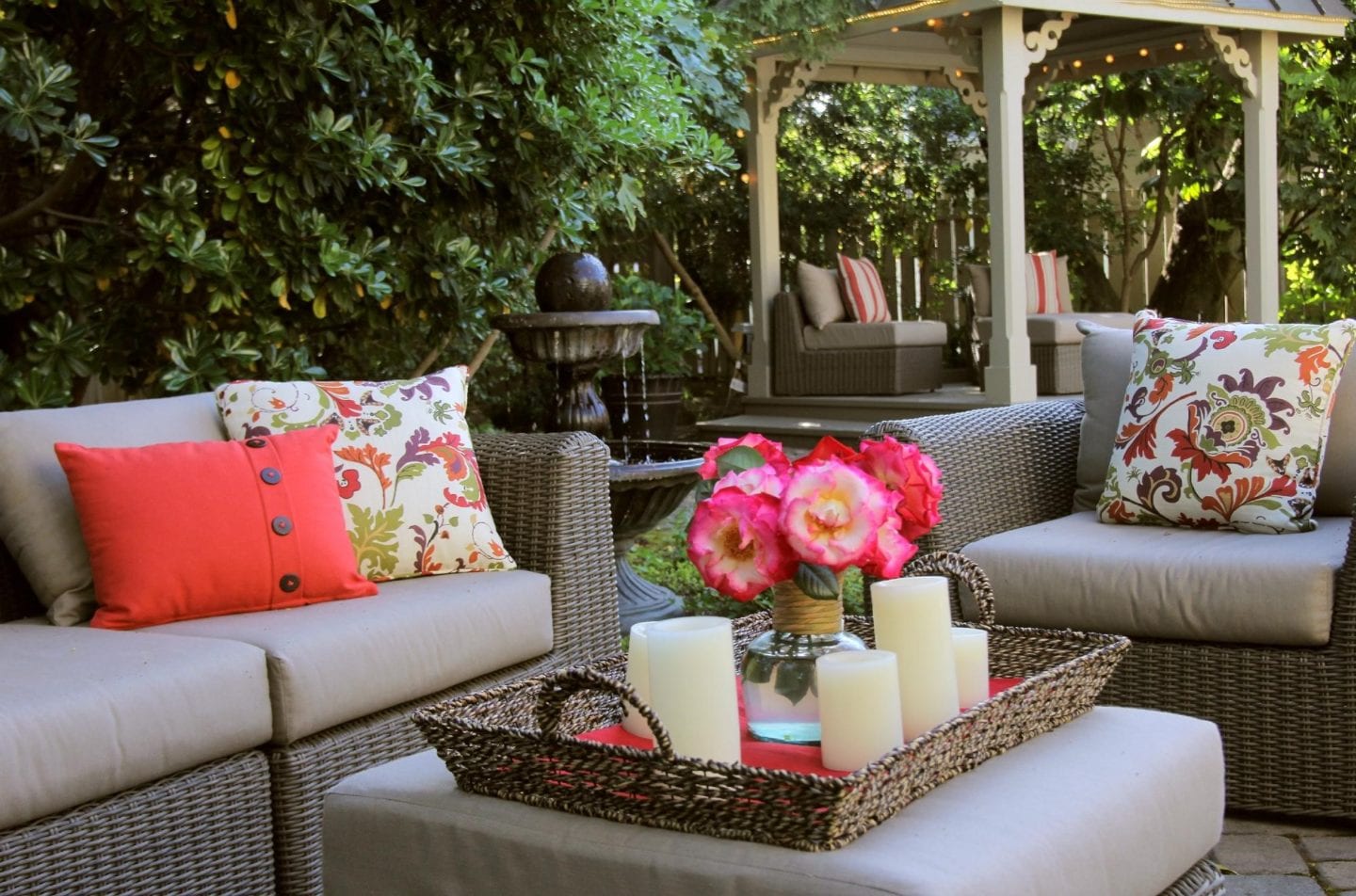 Many of the guests at the Inn on Randolph don't realize the foods are gluten-free, and most guests never miss it. Breakfast at the inn is prepared with produce from the inn's own garden and the Napa Farmers Market (using organic whenever possible). Talented local artisans and purveyors also supply the inn with meats, cheeses, and other specialty items.
The inn's two-course breakfast menu varies daily. Some of the inn's signature breakfast dishes include freshly-baked gluten-free muffins, huevos rancheros with arroz con leche, and corncakes with a variety of mouth-watering sauces.
One of the inn's most popular gluten-free entrees is their bacon-wrapped polenta with baked eggs (recipe below). Combining garden-fresh flavors of green onions and fresh thyme with breakfast staples like bacon and eggs, it's a deceptively simple dish that delivers on both flavor and presentation. The dish is also easily customizable, allowing home cooks to make the most of local ingredients.
Bacon-Wrapped Polenta with Baked Eggs
Courtesy of Inn on Randolph
Makes 4 Servings
Ingredients
1 tablespoon butter
2 ½ tablespoons minced green onions
1 ½ cups water
½ teaspoon salt
½ cup polenta
½ packed cup shredded Parmesan cheese or Swiss-Gruyere mix
½ teaspoon minced fresh thyme
8 slices bacon
4 large eggs
Salt & pepper to taste
Optional Garnish & Accompaniments
Additional cheese
Additional minced green onion
Mixed greens
Olive oil
Infused/aged vinegar (Inn on Randolph's Executive Chef prefers Trader Joe's Orange Muscat Champagne Vinegar, but balsamic or another salad will also work)
Cherry tomatoes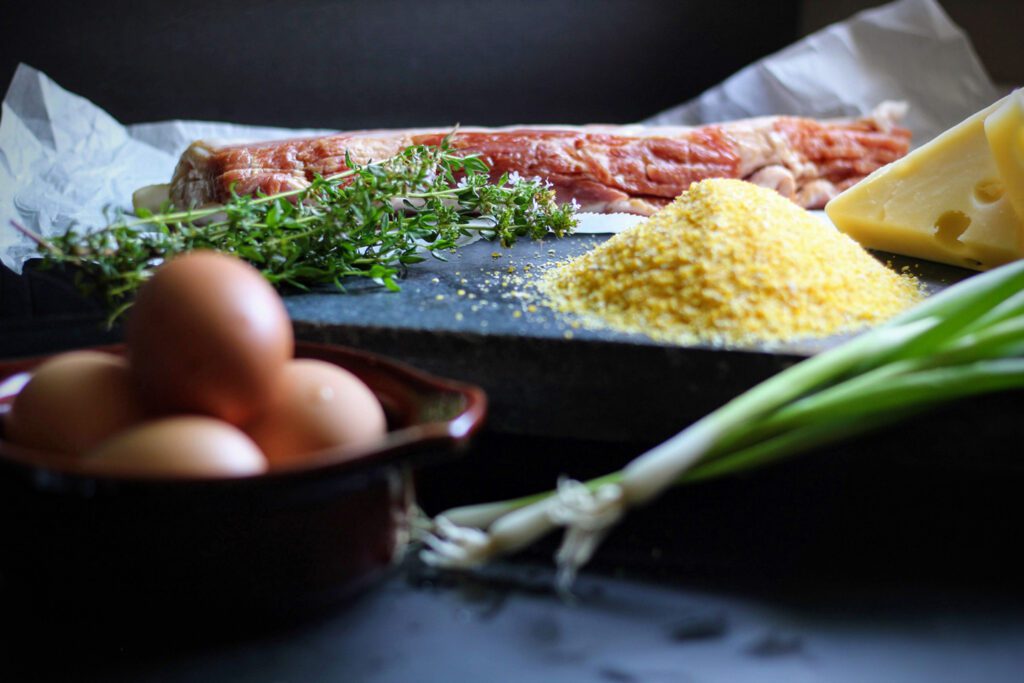 Directions
Melt the butter in a large pot over medium heat. Add green onions and stir until wilted, about 1 minute.
Add the water and salt, then bring to a boil. Gradually whisk in the polenta, bring to a boil again, then reduce the heat to low. Stir occasionally and simmer until thick and creamy.
Stir in 1/3 cup of the cheese, thyme, and salt and pepper to taste. Set aside to cool (this can be made ahead and refrigerated. It will keep for 3 to 4 days).
Cook the bacon until halfway done (when it just begins to brown). Drain on paper towels.
Spray the bottoms of 4 10-ounce ramekins (or brush with the leftover bacon grease). Wrap the edges of the ramekins with two overlapping slices of bacon each.
Divide the polenta evenly into the ramekins (just over 1/3 cup per ramekin). Keeping the bacon in place, press the polenta into the bottom and up the sides, forming a well. Sprinkle more cheese over the polenta. The filled ramekins can be stored overnight.
Crack one egg into each cup. Bake at 400 degrees Fahrenheit on a baking sheet for 20 to 25 minutes, or until the whites begin to set. Sprinkle with additional cheese, green onion, and pepper.
To serve, run a knife between the bacon and the edges of the ramekins. With a clean, lint-free towel, gently flip the egg out, then place it right side up on the plate. Surround it with mixed greens dressed with oil and vinegar, cherry tomato halves, salt, and pepper.