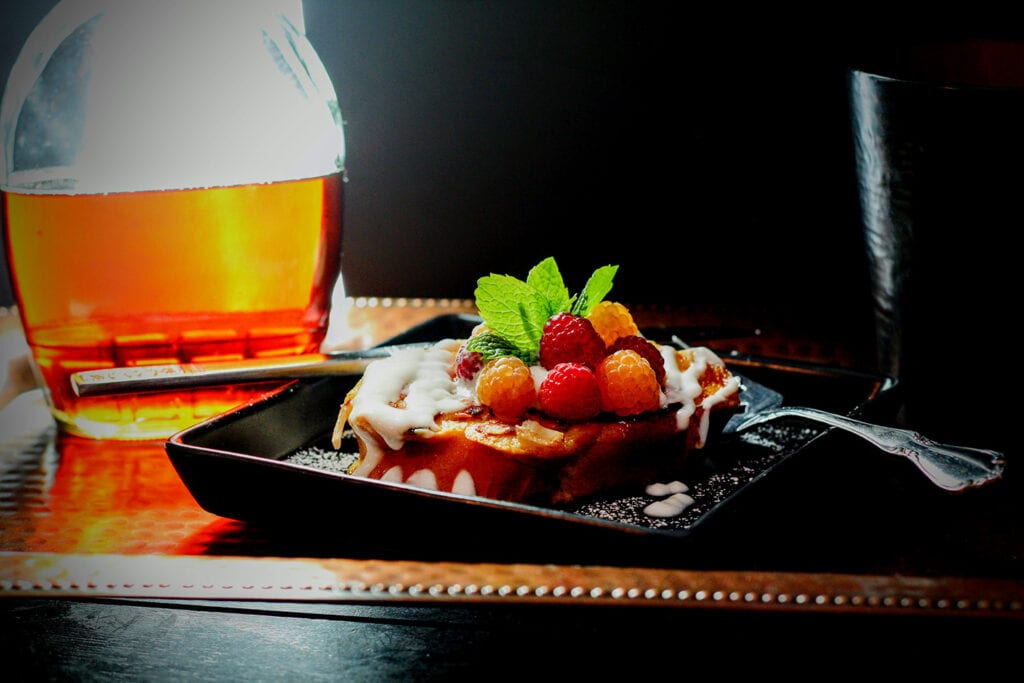 Amaretto French Toast from Goodman House Bed & Breakfast
It's almond harvesting season in California, and this year growers are expecting a record crop. That might not seem like earth-shattering news at first glance, but when you consider how persnickety almond trees are, it's quite the miracle. This close relative of the peach relies almost entirely on bees for pollination, which means that in addition to being adversely impacted by recent losses in bee populations, the delicate almond's reproductive life cycle is heavily dependent on long stretches of warm, sunny days.
I've always been a fan of almonds' subtle nutty flavor and persistent crunch. That's why I was excited to try this recipe for Amaretto French toast. The dish was created by the innkeepers of the Goodman House Bed & Breakfast in Butte County, where almonds are one of the county's top three crops and grows about 3% of the state's almonds each year. Preparing a dish that not only celebrates the almond, but was also conceived where almonds grow abundantly, seemed like the perfect way to honor this year's prolific harvest.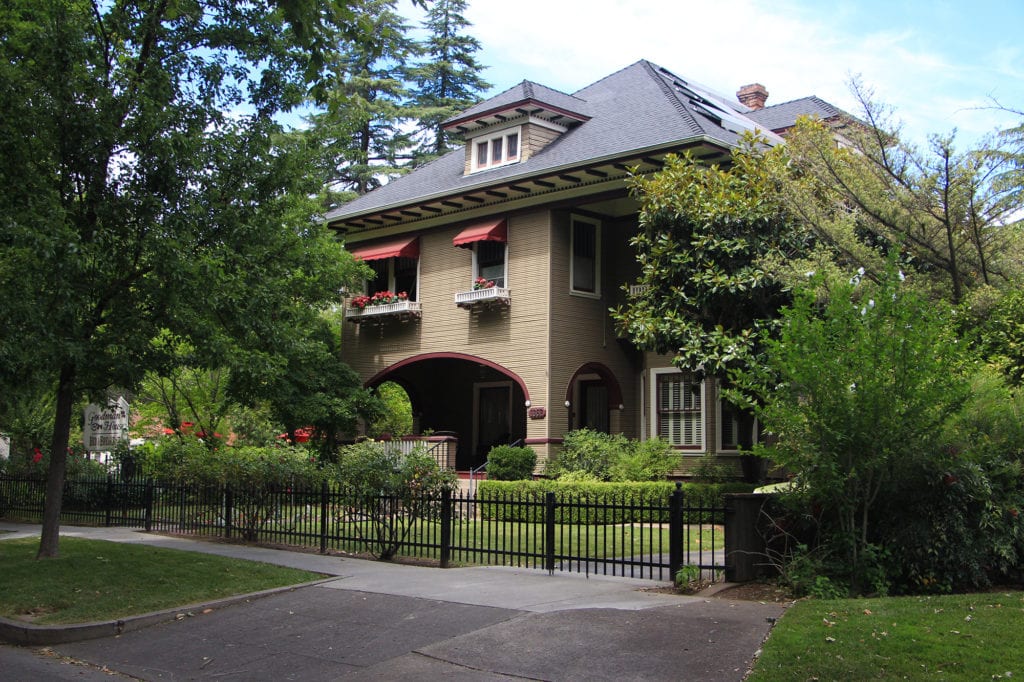 This French toast recipe doesn't stray far from its classical roots. All the usual suspects are present, in all the right proportions. That's fine by me. French toast, done right, is in no need of a makeover. But that's not to say this dish does not surprise and delight. Much of that surprise and delight comes from a coating of sliced almonds toasted into one side of the bread and a splash of amaretto liqueur (itself made from almonds) in the batter. Balancing the richness of the French toast is a generous helping of amaretto vanilla yogurt and fresh fruit. I'd just picked some fresh raspberries from the garden, but peaches would have also worked well instead (or in addition). The two are cousins, after all.
This dish was subtly yet distinctively sweet, qualifying it as either an elevated breakfast or light dessert. It was also both comforting and refreshing, a surprising combination that kept me coming back for bite after bite. It's clear to me now why this French toast was featured in Savor Magazine, Chico's annual dining and nightlife guide.
Here's to many more years of sunny days, happy honeybees, and abundant almond harvests.
Amaretto French Toast
Courtesy of Goodman House Historic Inn
Makes 6 Servings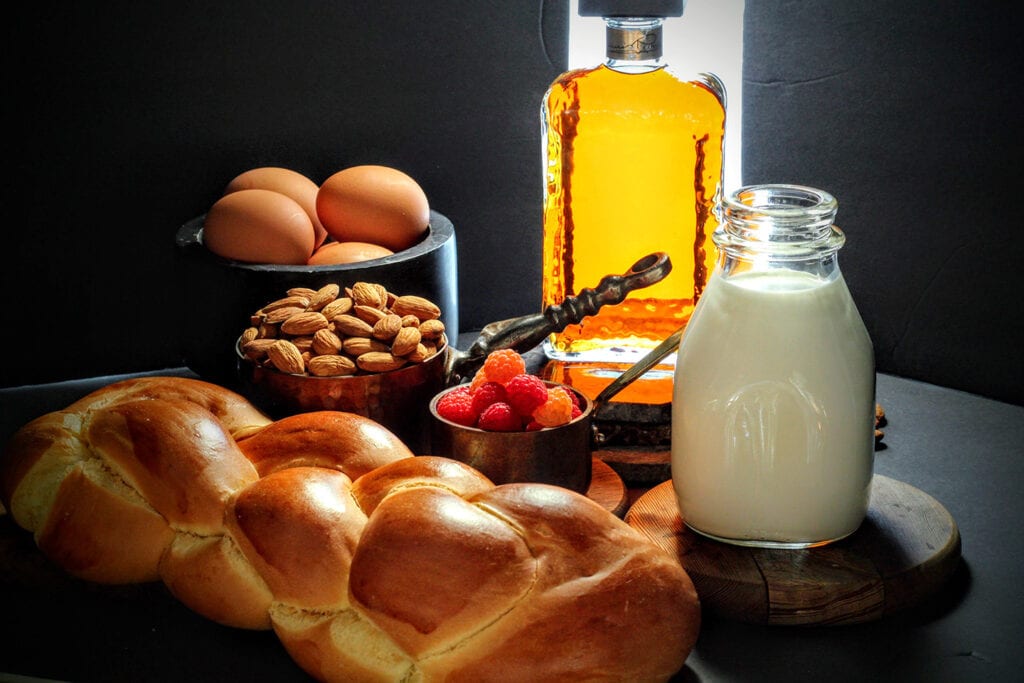 Ingredients
12 one-inch-thick slices of densely textured bread (Challah or Brioche)
6 eggs
2 cups half and half
¹/₃ cup Amaretto
1 tablespoon honey
Pinch of salt
Butter for the skillet
½ cup sliced almonds
Garnish:
Fresh fruit, (peaches and/or berries work well)
Powdered sugar
½ cup vanilla yogurt
1 teaspoon Amaretto
Fresh mint
Directions
In a medium bowl, whisk together eggs, half and half, ⅓ cup of Amaretto, honey, and salt.
Soak bread slices in egg mixture for five to ten minutes to thoroughly saturate.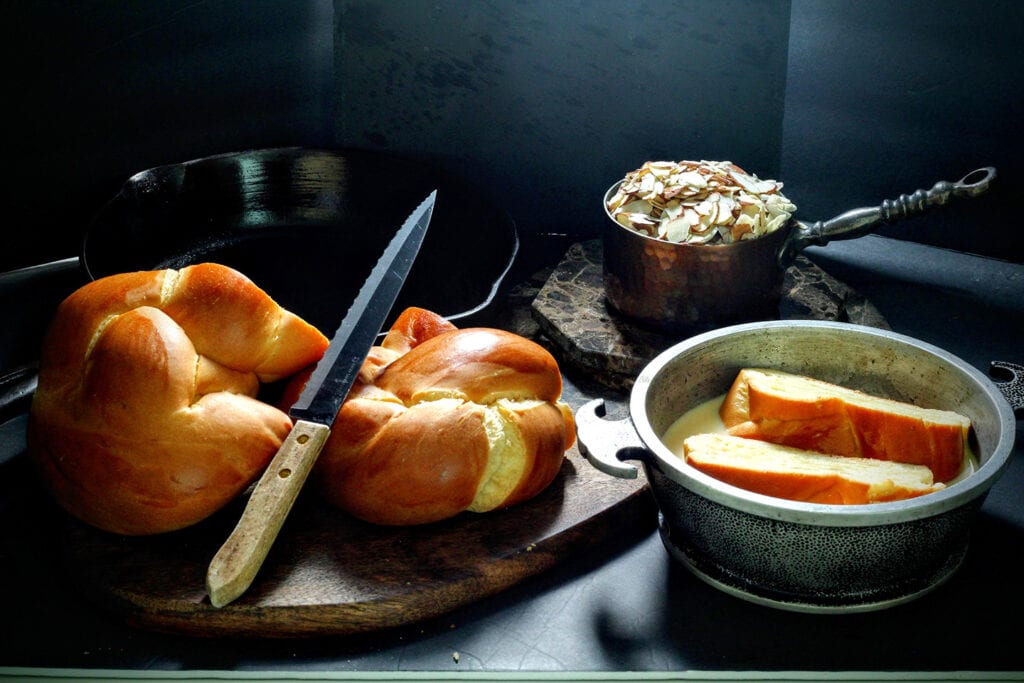 While bread is soaking, make the Amaretto yogurt by mixing one teaspoon of Amaretto with a half cup of vanilla yogurt.
Melt a pat of butter in a skillet or griddle and cook the egg-soaked bread slices over medium heat until brown. While one side of the bread is browning, gently press a sprinkle of almond slices into the un-cooked side.
Add a little more butter to skillet and flip the French toast. Cook, almond side-down, until the bread is browned and the almonds are toasted.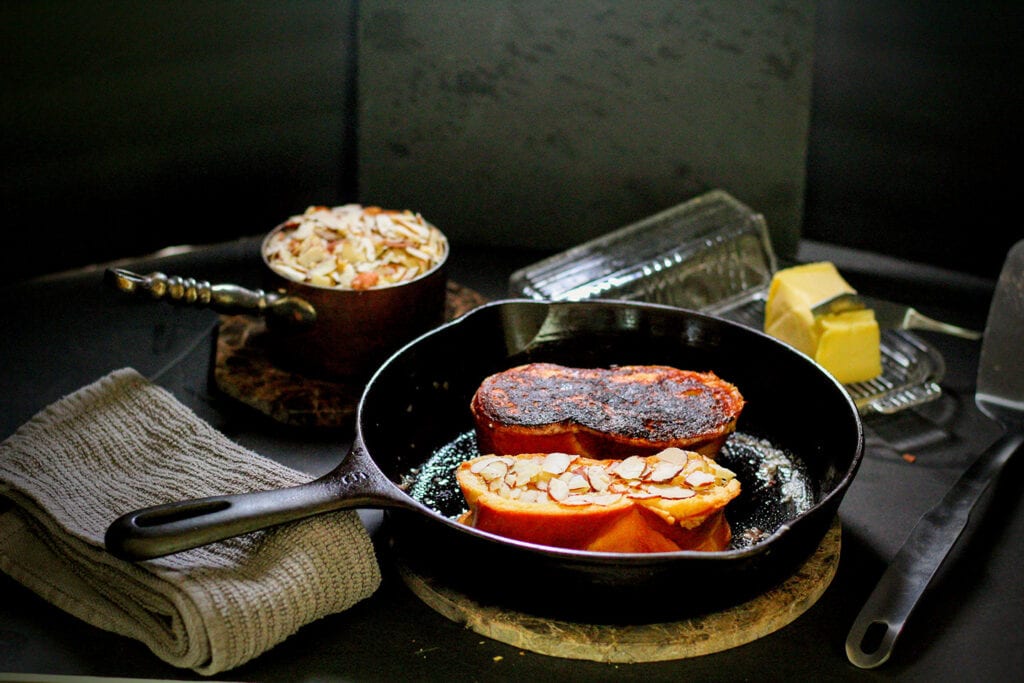 Remove the French toast from the griddle and place on a plate, almond side-up.
Dust with powdered sugar (if desired) and top with fresh fruit, a dollop of Amaretto flavored yogurt and a sprig of mint.
Serve with raspberry or maple syrup.