A Quiet Oceanfront Escape to the Lost Coast
California's Pacific Coast Highway was originally planned to continue up the Lost Coast in Northern California, but the steep, impenetrable redwood-covered mountains rising from the sea proved too daunting for highway engineers. They opted instead to bypass it, routing Highway 1 inland to join US 101 near Leggett, and leaving the Lost Coast as the largest and most remote swath of undeveloped coastline in California. Most of the Lost Coast is now comprised of either Sinkyone Wilderness State Park or King Range National Conservation Area with just a few outposts of civilization dotting the otherwise long, pristine stretch of rugged seashore.
One such outpost is Shelter Cove, which is a sleepy fishing village secluded among coastal highlands and black sand beaches. The town is accessible only by boat, private plane, or a steep, twisting mountain road which was built along an old wagon trail. The hour-long drive is the only road connecting the town with Highway 1 in Garberville and is not for the faint at heart. But the feeling of being cut off from the world as you descend the switchbacks leading to Shelter Cove makes it an idyllic destination for a post-quarantine escape.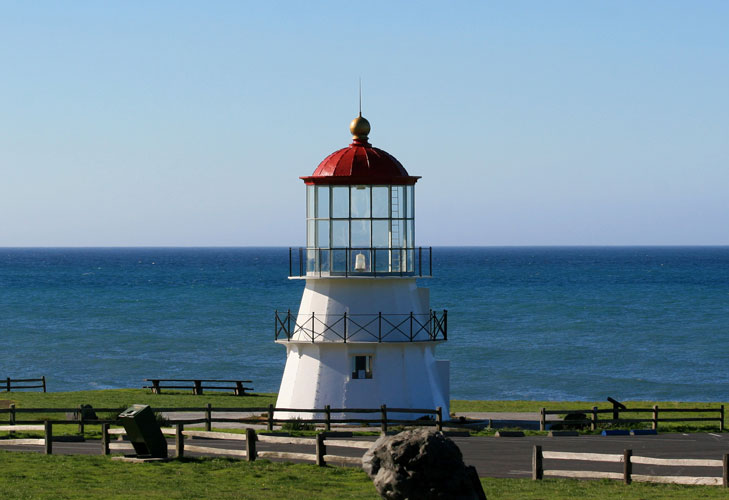 Visitors can wander the desolate beaches, explore tide pools, spot whales and other wildlife, go sport fishing, dive for abalone, hike through redwood forests, or check out the Cape Mendocino Lighthouse. The town also serves as a jumping off point for Lost Coast hikers and backpackers. There's smattering of local cafes, including a pizza joint and a brew pub serving take-out. The town also offers a few lodging options, including the Spyglass Inn at Shelter Cove.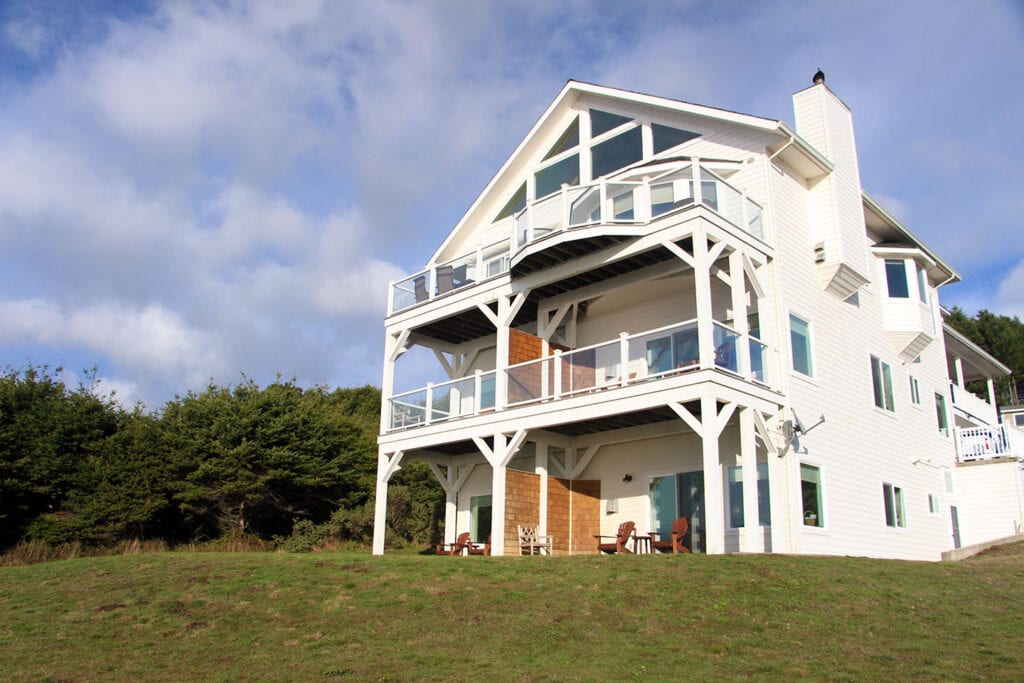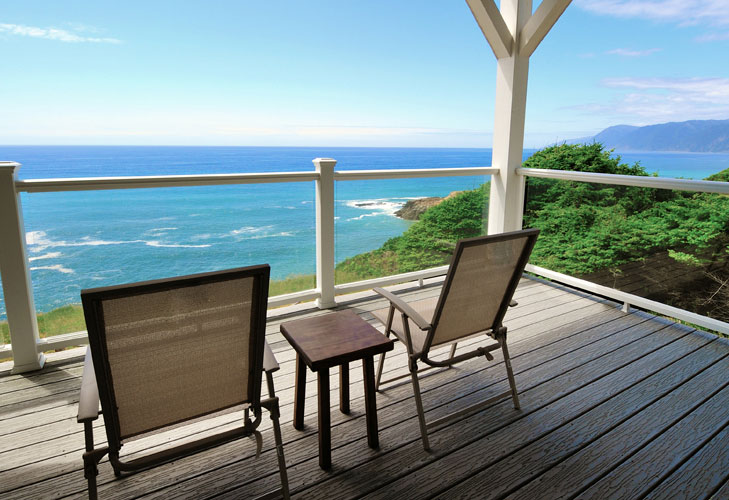 Perched on a cliff overlooking the Pacific, the contemporary Spyglass Inn offers four spacious, oceanfront suites, all with private, keyless entrances. Each of the suites features private decks or patios with breathtaking ocean views, stacked stone gas fireplaces, and in-room Jacuzzi tubs for enjoying a soak while watching the sunset over the ocean. Private bedrooms with comfortable king-size beds ensure a restful night's sleep. The elegant bathrooms feature marble tub and shower enclosures, soap and shampoo dispensers, and cozy white robes.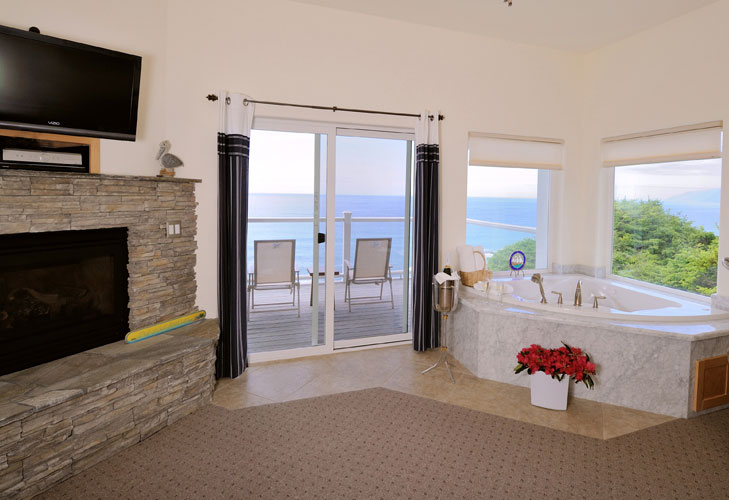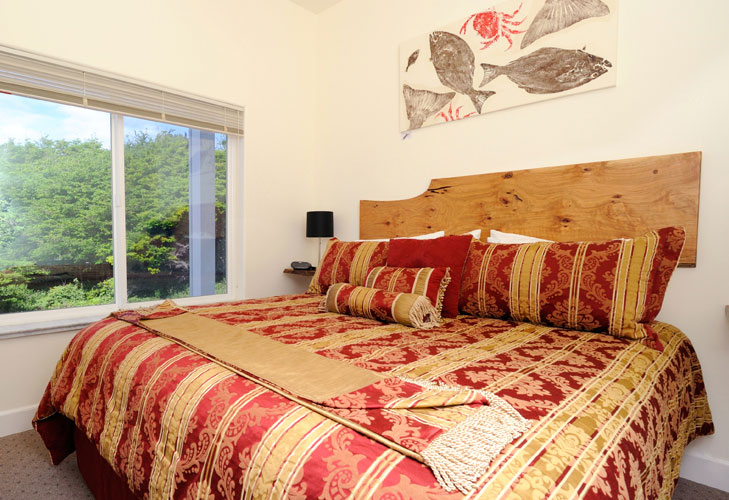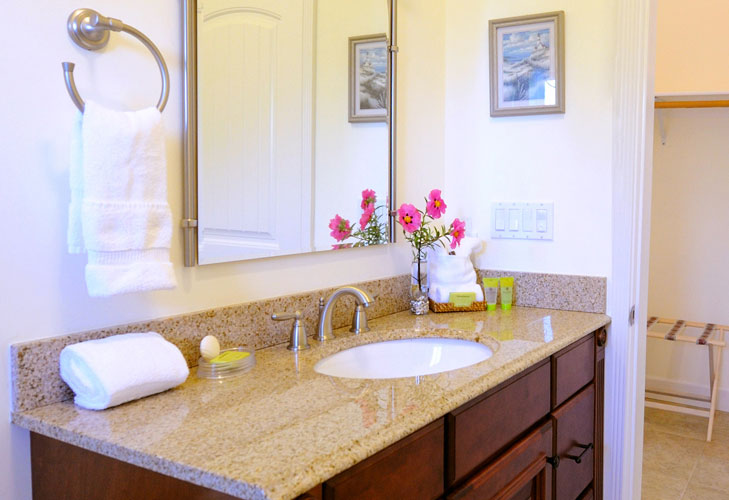 The suites' fully-equipped kitchens allow you to bring provisions or pick up groceries from the local general store and enjoy meals with a view without ever leaving the suite. The kitchens feature granite slab countertops and are thoughtfully furnished with dishwashers, gas stoves, built-in microwaves, full-size refrigerators with ice-makers, coffeemakers, and toasters. Free WiFi and satellite television are also included.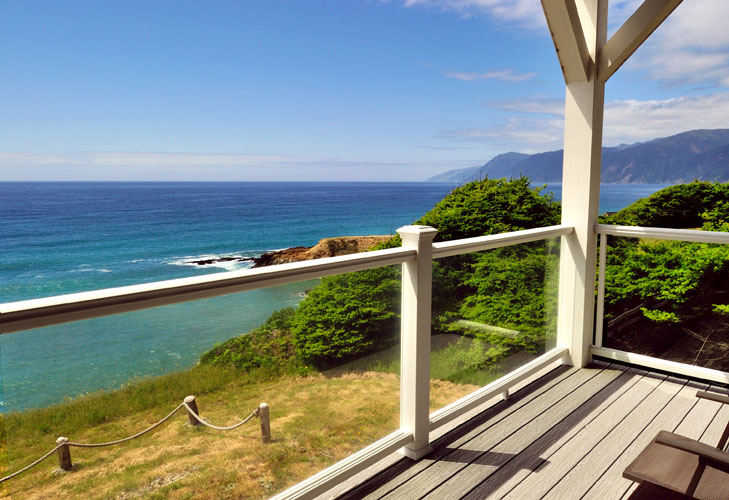 Spyglass Inn offers travelers a quiet sanctuary far from crowds and a chance to reconnect with the natural world just outside its doors.
Spyglass Inn at Shelter Cove
118 Dolphin Drive
Shelter Cove, CA 95589
707-502-1900
www.spyglassinnatsheltercove.com