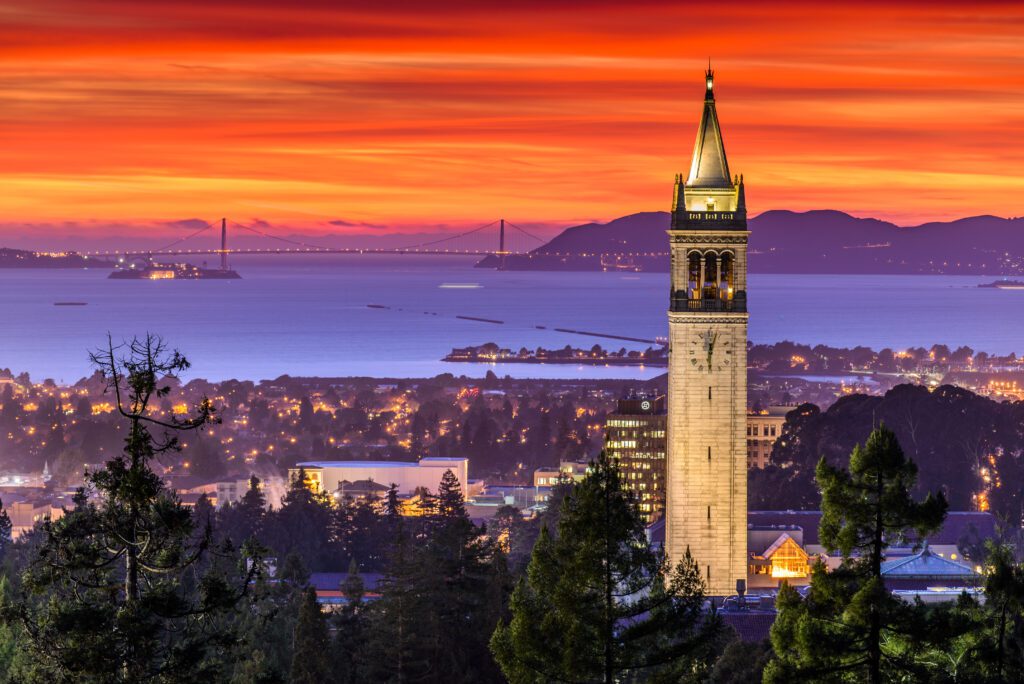 A Gourmet-Fueled Getaway to Berkeley
When I arrived in Oakland, I drove my rental car straight from the airport to the Cheese Board Collective in Berkeley. My flight had arrived early, and I was hoping to get in line for a slice of the co-op's legendary pizza. The pizzeria was a 1980s spin-off of its gourmet cheese counter parent a few doors down. Founded in 1967, the Cheese Board—along with Peet's Coffee and Chez Panisse—was among the earliest food-obsessed restaurants and shops that gave rise to Berkeley's famed North Shattuck district. Decades later, the pizzeria still has a line out the door every night.
Cheese Board makes just one type of pizza daily featuring an ever-changing medley of vegetables, herbs, and melting cheesy goodness piled atop a thin, sourdough crust. Adding to the singular nature of a Cheese Board pizza quest are the limited hours. The pizzeria is only open Wednesday through Saturday from 5 to 8 p.m. (or until they run out of pizza).
At 7:45 p.m., I snagged a parking spot just a block from North Shattuck and ran to the pizzeria. But I was out of luck. They had just hung a sign behind the last customer in line. I chatted with him a bit, hoping he might take pity on me. But he was worried he might not get a slice either. It's a gamble depending upon how many slices the people ahead of you in line end up ordering. I sulked past the sidewalk tables where dozens of Cheese Board patrons were happily devouring their pizza.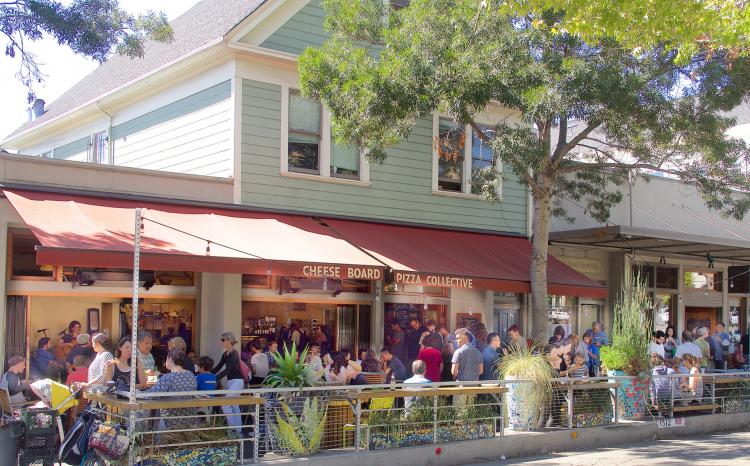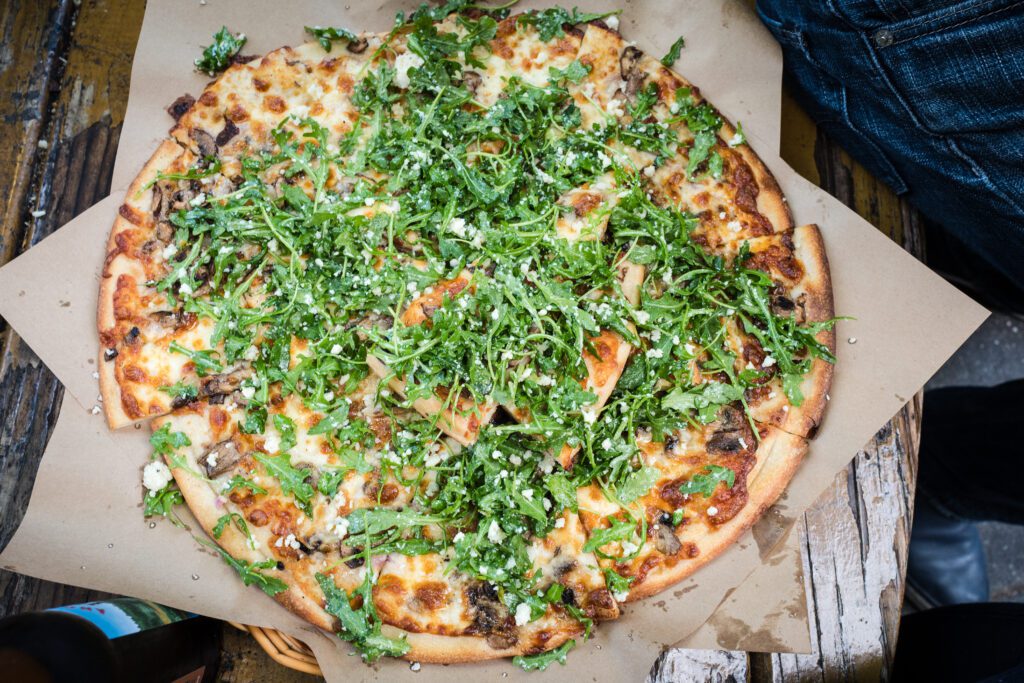 The shingled house of Chez Panisse beckoned across the street with diners basking in the warm glow of its windows as they feasted on exquisite dishes. When Alice Waters opened Chez Panisse in 1971, she launched the farm-to-table dining movement using only the freshest, highest-quality, locally grown ingredients and inspired a revolution in America's connection with food. Over 50 years later, reservations are still required weeks in advance for the restaurant's coveted prix fixe dinners and the slightly more casual café fare upstairs. I crossed the street in hopes of a highly unlikely last-minute cancellation, but I struck out there, too.
Still on the hunt for dinner, I wandered further down Shattuck's vibrant tree-lined avenue with more diners spilling out onto sidewalk tables and parklets despite the cool weather. The neighborhood is a culinary treasure trove with global reach featuring the cuisines of Thailand, India, Mexico, Japan, Vietnam, North Africa, the Mediterranean, and more.
The flames from the vertical patio heaters outside Agrodolce Osteria caught my eye. I walked inside to find a warm and lively neighborhood bistro housed in a brick building serving old-school Sicilian dishes. I snagged a seat at the bar, where the owner was bantering with two local patrons who were apparently also old friends. The owner immediately welcomed me into the conversation and started pouring us all tastes of pricey Italian wines from his collection. I enjoyed a fabulous dinner with a "small" arugula and fennel salad the size of my head, house made porcini mushroom ravioli, and despite my protestations to avoid dessert, a delicious cannolo on the house.
The night was a great kick-off to a gourmet getaway to Berkeley that included smoky mezcal cocktails and modern riffs on Mexican fare at Comal, complex flavors and delicate textures of the small plates at Iyasare, and drinks with stunning views at Study Hall Rooftop Lounge.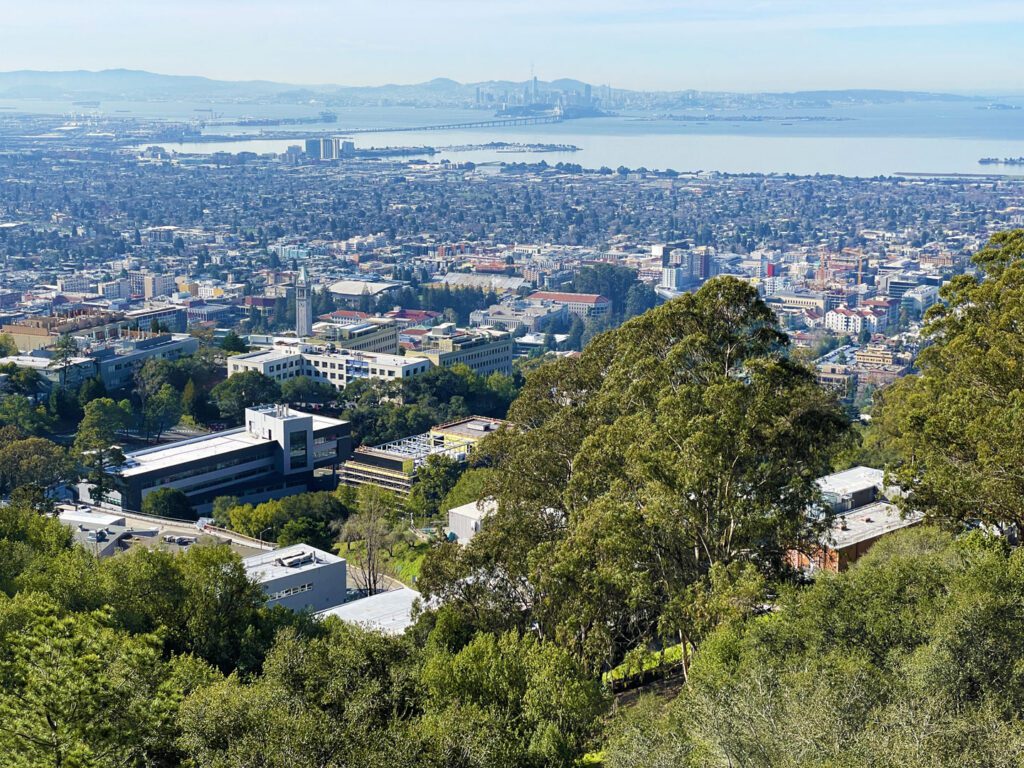 Berkeley Attractions
While Berkeley's incredible restaurants will feed your belly, UC Berkeley and its attractions will feed your soul. Extending east from downtown into the Berkeley Hills, the university (or "Cal" as it's called by locals) is a destination unto itself. Frederick Law Olmsted, who was the co-architect of New York's Central Park, designed many of the university's graceful sylvan and stone landscapes. Walking paths that crisscross the campus connect the Downtown Berkeley, North Shattuck, and Telegraph Avenue business districts.
Wander through the campus forests of redwoods and eucalyptus, discover the enchanting Strawberry Canyon Recreation Area, and explore the 34-acre UC Botanical Garden. The garden was established in 1890 and features over 10,000 plants—many of which are rare or endangered—and span nine different regions around the globe. 
Sather Tower, also known as the Campanile, is one of UC Berkeley's most iconic attractions. Visible for miles, the Campanile is the third-tallest bell and clock-tower in the world. Enjoy three daily carillon concerts and a stunning bird's eye view of the San Francisco Bay Area from the observation deck at the top.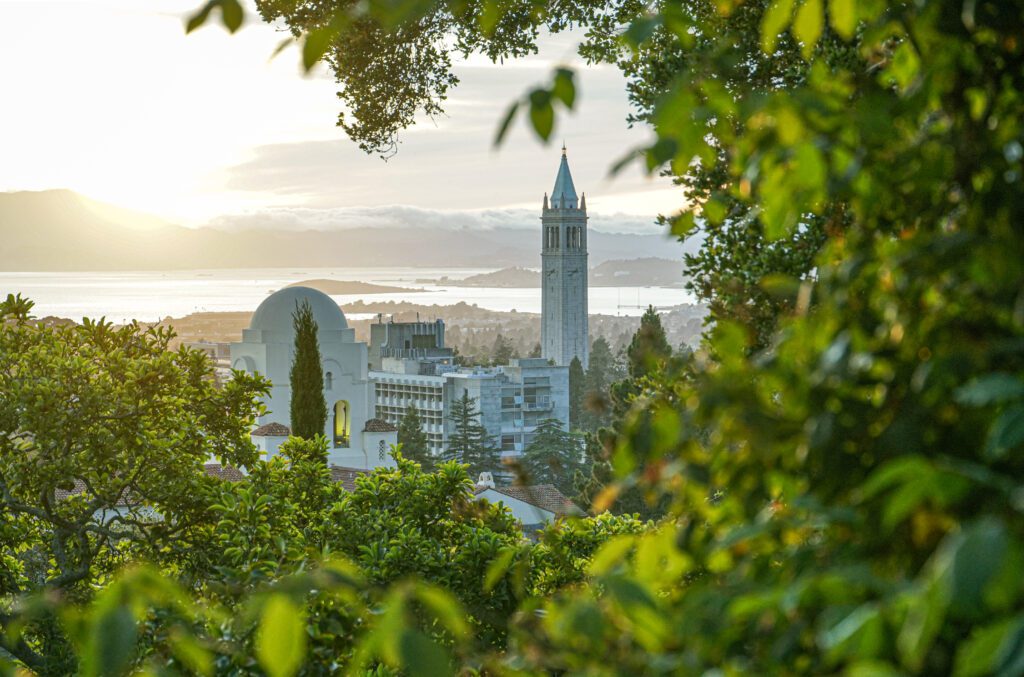 The university's Berkeley Art Museum & Pacific Film Archive showcases rotating exhibitions of visual art and world cinema at its downtown arts district location. Now through mid-August, the museum is hosting a retrospective exhibit of works by artist Amalia Mesa-Bains. Working in a range of media, her contributions include bringing Chicana art into the broader field of contemporary American art.
In the summer months, enjoy an outdoor concert at The Greek Theatre at UC Berkeley. Built in 1903, it is the longest-running outdoor amphitheater in the country. Musical legends have graced the stage for decades. (The Grateful Dead performed 29 times between 1967 and 1989). This year's line-up kicks off in June and includes John Legend, Lucinda Williams, My Morning Jacket, Weezer, and many more.
Sprawling atop the hills above campus, Berkeley's Tilden Regional Park is a 2,079-acre wonderland that features miles of trails, a golf course, botanical gardens, a historic carousel, and more.  For Berkeley's event calendar and more ideas on what to see, do and dine, check out the official Visit Berkeley website.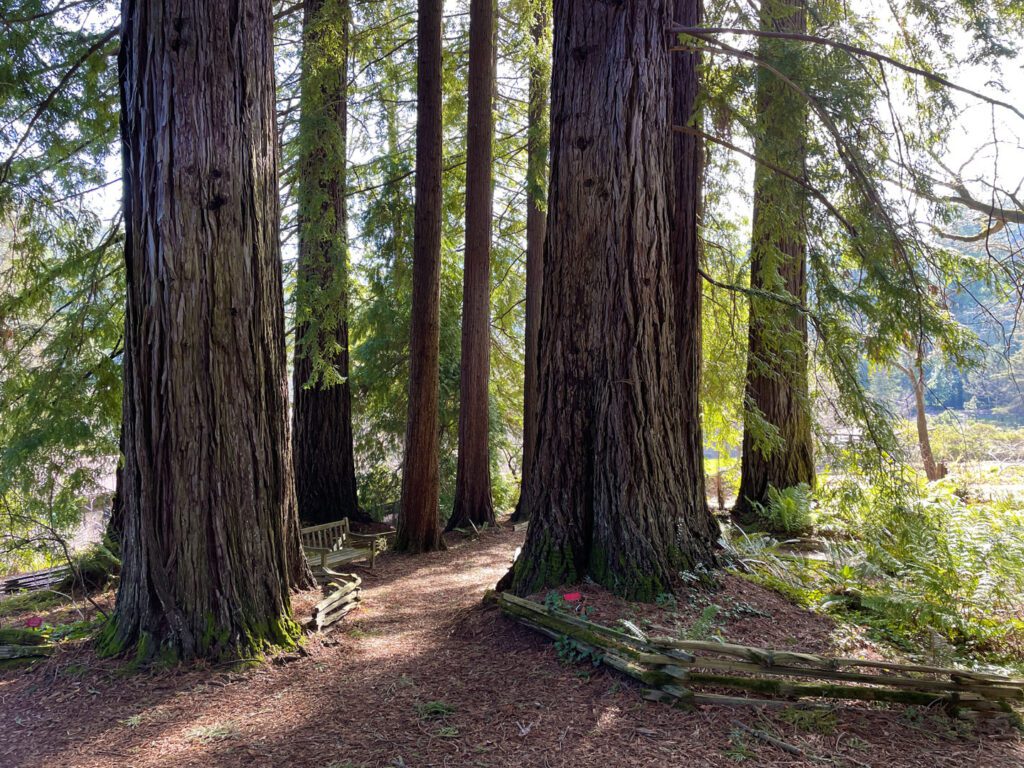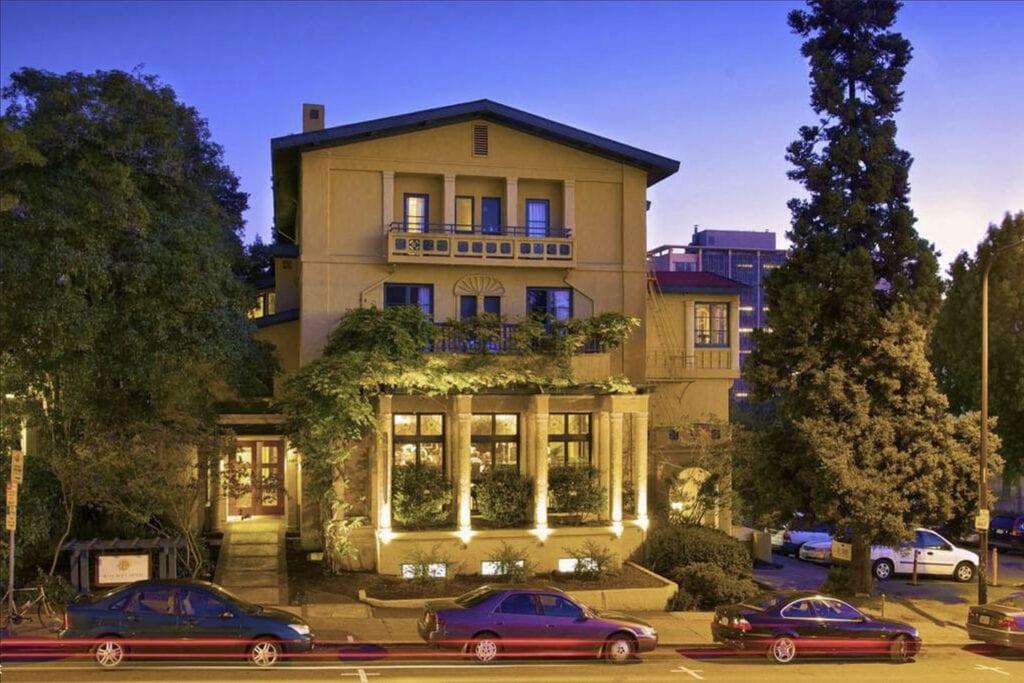 Where to Stay
For an affordable option that's close to campus, the historic Bancroft Hotel is a great choice. The hotel is located directly across the street from the university's vibrant south side and is just a block from Memorial Stadium, three blocks from The Greek Theatre, and an easy stroll from Berkeley's famed North Shattuck district. The hotel was originally built in 1928 as the College Women's Club. Today, the beautifully restored boutique hotel hosts visiting parents, professors and lecturers, alumni, and Cal Bears' football fans.
The hotel is also among the greenest hotels in Berkeley. For its renovation, the hotel consulted with David Gottfried, the founder of the U.S. and World Green Building Council, and Dan Smith, a notable Berkeley-based architect who has specialized in green building for over 30 years. The consultants guided the hotel's laundry list of environmentally conscious choices including what systems power the hotel, how to furnish the rooms, and which products to use.
Much of the furniture for the hotel was recrafted on-site from the Women's Club's original furnishings. The intricate tile for the lobby was custom made from recycled bathtubs by a local B-corp. Other green features include FSC certified hardwood flooring, low-VOC paints, drapes made of recycled plastic soda bottles, hemp shower curtains and compostable shower curtain liners, a hydronic HVAC system, Smartlights certified lighting, and more.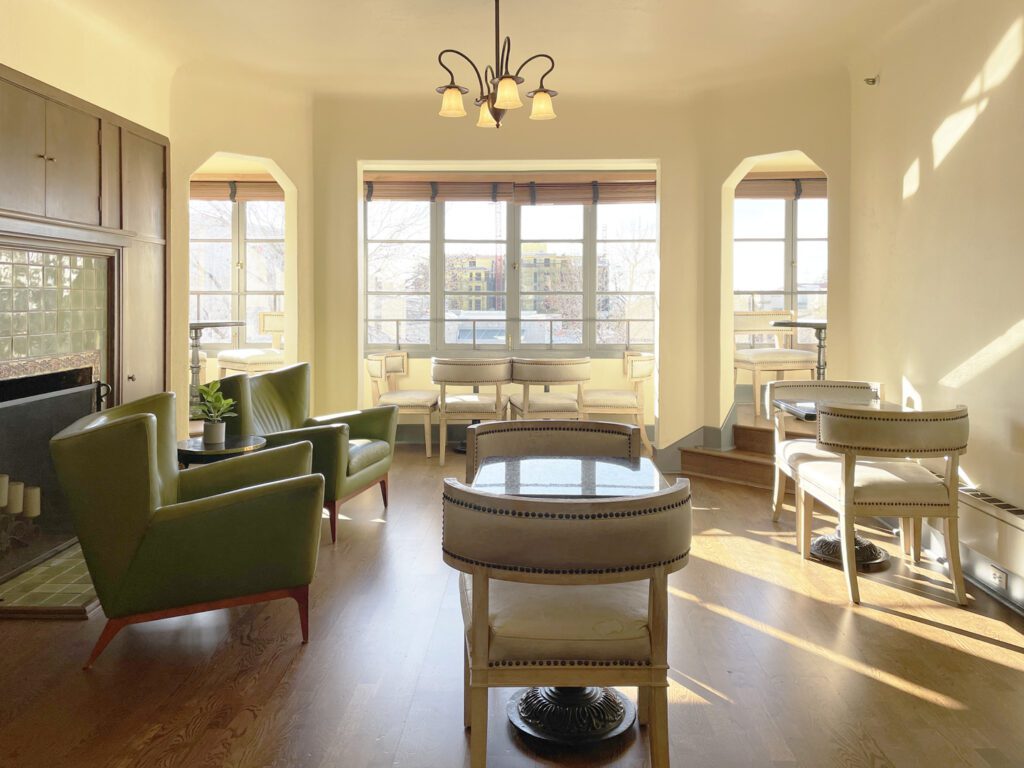 While the hotel's 22 guest rooms are not lavish, they retain the building's architectural charm and are thoughtfully equipped with multiple USB charging stations, eco-friendly bath amenities, and organic cotton sheets and towels. Some of the rooms also offer balconies with peeks of campus and the Berkeley Hills.
A rooftop deck provides views San Francisco Bay and beyond while a beautiful light-filled common space on the second floor features a decorative fireplace and cozy seating areas. Downstairs, the hotel's 3,000-square-foot Great Hall is an elegant event space with high ceilings, stained-glass windows, a raised stage, and two fireplaces.
Stays at the hotel include free parking, free WiFi, and a voucher for breakfast at the bustling café next door.