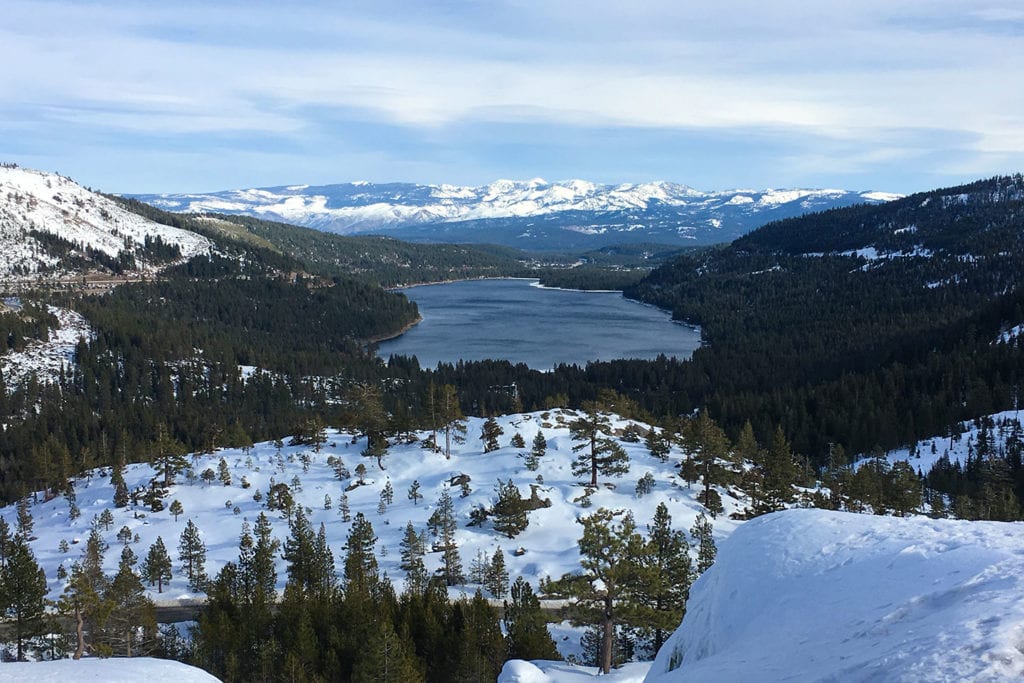 A Cozy Mountain Lodge at Donner Lake
A fresh blanket of snow had just fallen when I arrived at Donner Lake Inn.  The contemporary mountain lodge stood nestled among the pines with the warm glow of the lights inside spilling out onto the snow.  Inside the great room, with its vaulted ceilings and overstuffed leather couches, a fire was crackling in the wood stove. The owners, Paul and Mindy Oesterman, welcomed me with light hors d'oeuvres and warm apple cider as we chatted about suggestions for nearby ski resorts (Sugar Bowl Resort is just five minutes away, while Squaw Valley is only a 20-minute drive), cross-country ski trails (Royal Gorge is also just a quick drive from the inn) and great restaurants to check out in Truckee's historic downtown.  I hadn't been up to ski all year, and with all of the fresh snow, I was excited to hit the slopes the next morning.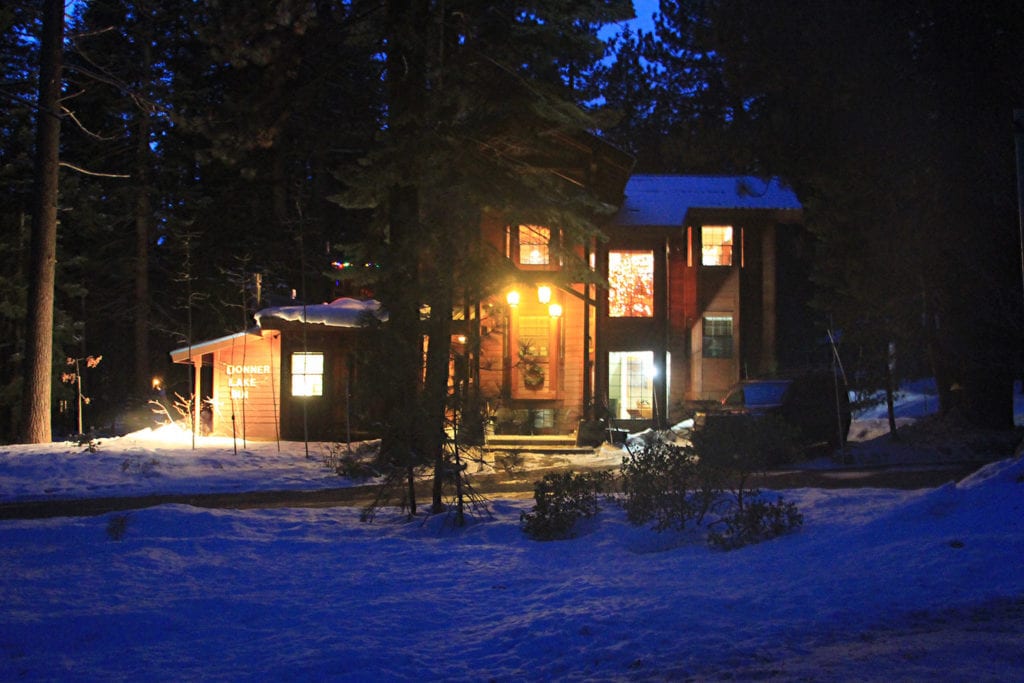 I stayed in Moose Crossing, one of the inn's five charming, mountain-themed guest rooms. Framed with icicles hanging from the roof, a large bay window with a window seat looked out onto a forested view draped in snow. A gas fire stove kept things warm and cozy. A queen-size cherry sleigh bed was covered in buttery smooth sheets and topped with a rustic patchwork quilt featuring moose silhouettes. Moose motifs also crept their way into the room's table lamps, artwork, and the other décor. The bath resembled a standard hotel bathroom with a small shower stall, but with soft, plush towels and cozy bath robes.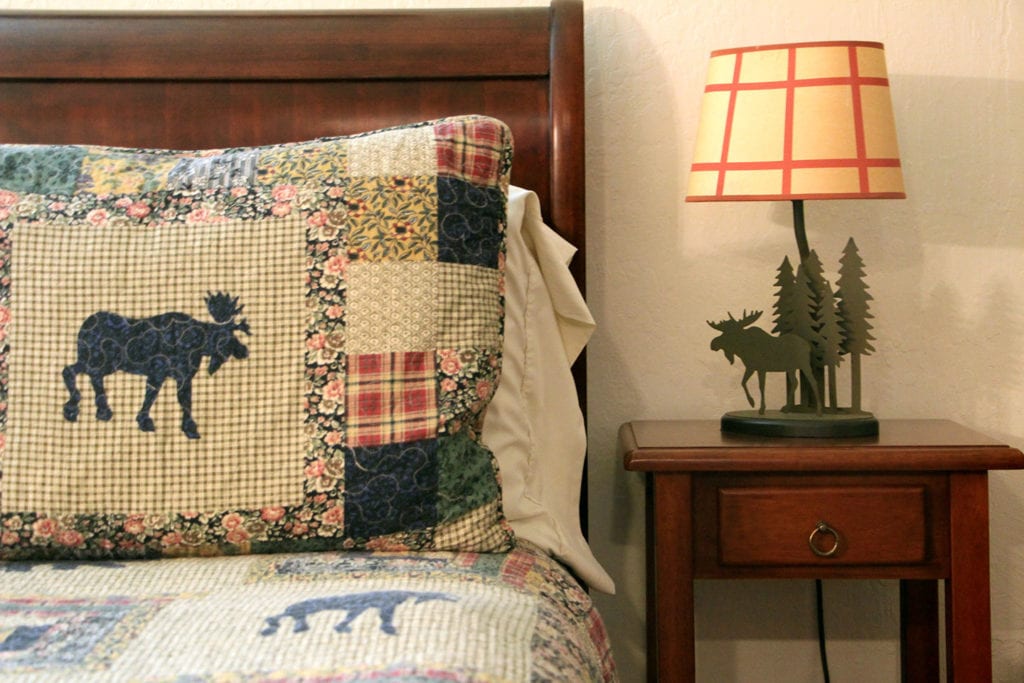 Each of the inn's guest rooms are comfortably furnished and feature gas fireplaces, private baths, and forest views. Three of the five rooms can accommodate families with children, including one room with a queen and twin bunk beds.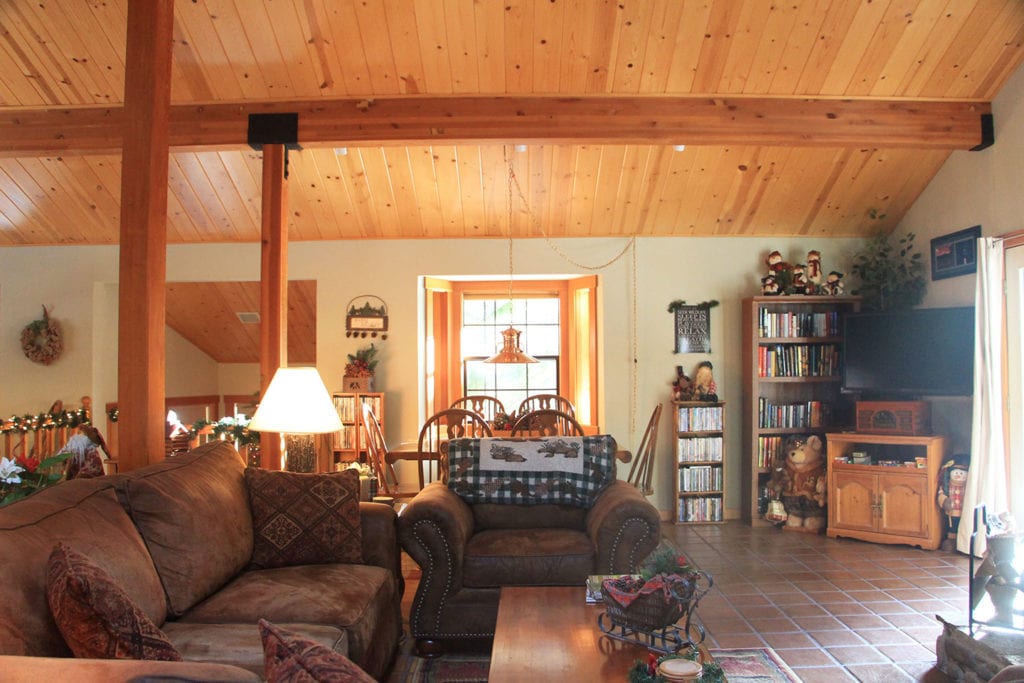 Upstairs, the great room is open to guests from 4:00-9:30 p.m. each evening. With a collection of books and games, it's an inviting space to play board game with friends or family or curl up by the fire with a book. French doors open to a deck with more seating and views of the lake through the trees.
In the backyard beneath the pines, a hot tub is nestled alongside a beautiful rock-strewn creek. On clear nights, you can see a blaze of stars overhead.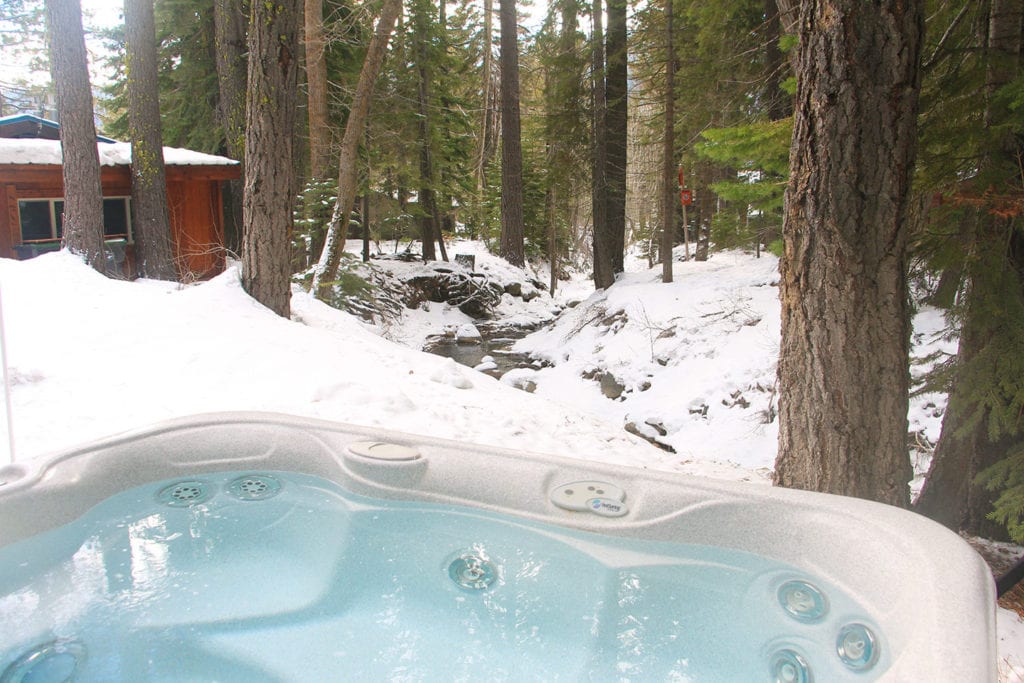 Each morning, Mindy serves a hearty, homemade breakfast to fuel her guests for a day on the slopes or the trail. The morning of my stay, I was treated to a delicious vegetable frittata served with roasted potatoes, turkey sausage, and homemade banana bread. I had been dreaming about the banana bread since the night before when I caught the aroma of it baking the oven as I was coming back from dinner. When I couldn't finish the slices Mindy served at breakfast, she graciously packed them up for me to take to the mountain.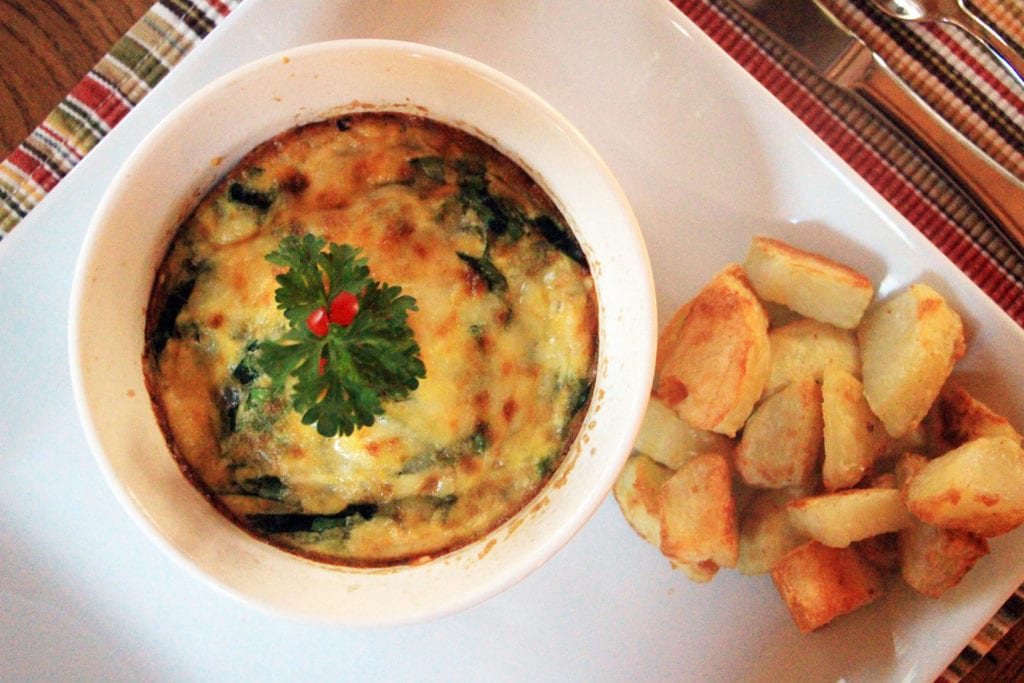 I enjoyed an epic day of skiing at Squaw Valley with powdery snow, glistening views of Lake Tahoe, and a midday snack of Mindy's banana bread.
Donner Lake Inn
10070 Gregory Place
Truckee, California 96161
530-587-5574
www.donnerlakeinn.com