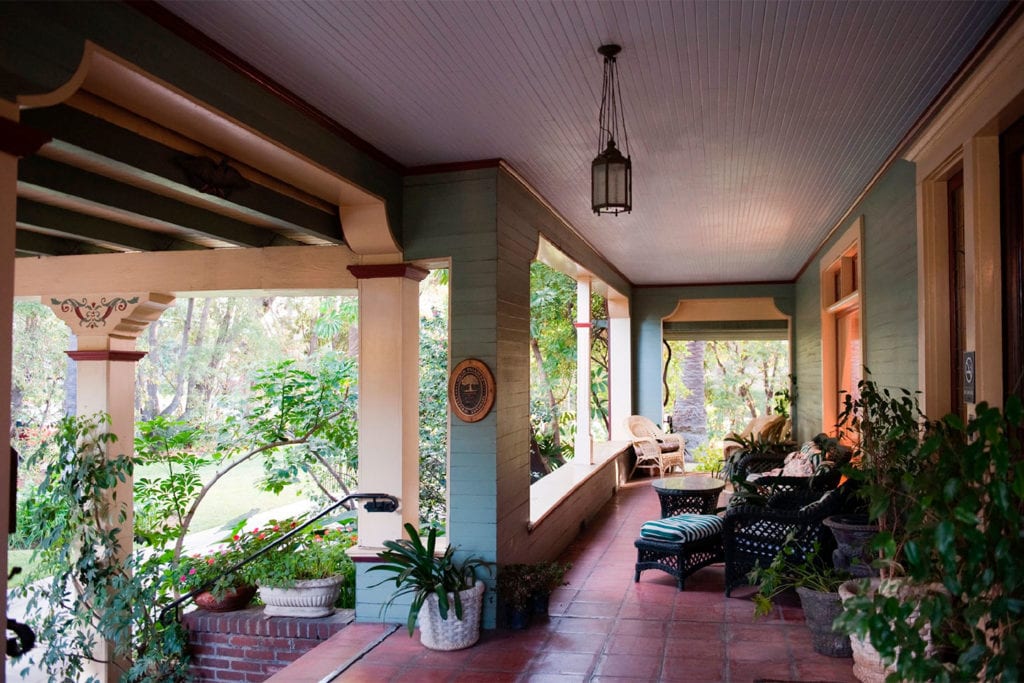 5 Inns that Have Re-Invented Themselves During Covid-19
With tourism's decline in the wake of Covid-19, a number of California's boutique hotels and bed and breakfast inns are re-inventing themselves to serve their local communities and stay afloat during the pandemic. Some inns are offering take-out menus with their signature dishes, while others are selling rare wines from their wine cellars, offering CSA boxes of freshly-harvested produce, and hawking cocktail kits and survival kits from newly-hatched online shops. In addition, one B&B in Pasadena has closed to the public to provide no-cost room stays for their local hospital's front line ICU and emergency room providers.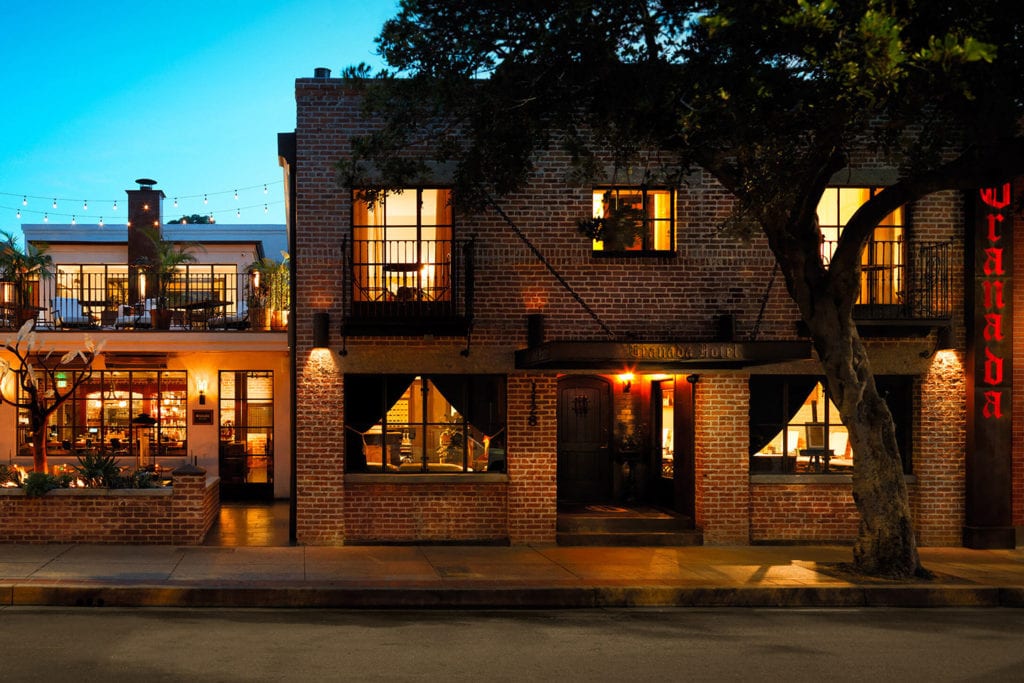 Granada Hotel & Bistro
In San Luis Obispo, the clever folks at Granada Hotel & Bistro have found a way to provide comfort with a dose of humor and continue serving their local community.  They've created Granada Grocery, which offers a curated selection of wine, beer, indulgent snacks, and a variety of kits for surviving the coronavirus. One of their essential kits—the Stay Safe kit—includes a bottle of Vanity Project sanitizing mist, a Bandit Bandana (a stylish face mask alternative), a box of rubber gloves, and roll of toilet paper. They also offer several kits for making your favorite Granada Hotel & Bistro cocktails at home.  The items are available for online ordering and pick-up every day at the hotel from noon to 5 p.m. Free delivery is also available within San Luis Obispo. You can receive 10% of your first order with promo code STAYATHOME.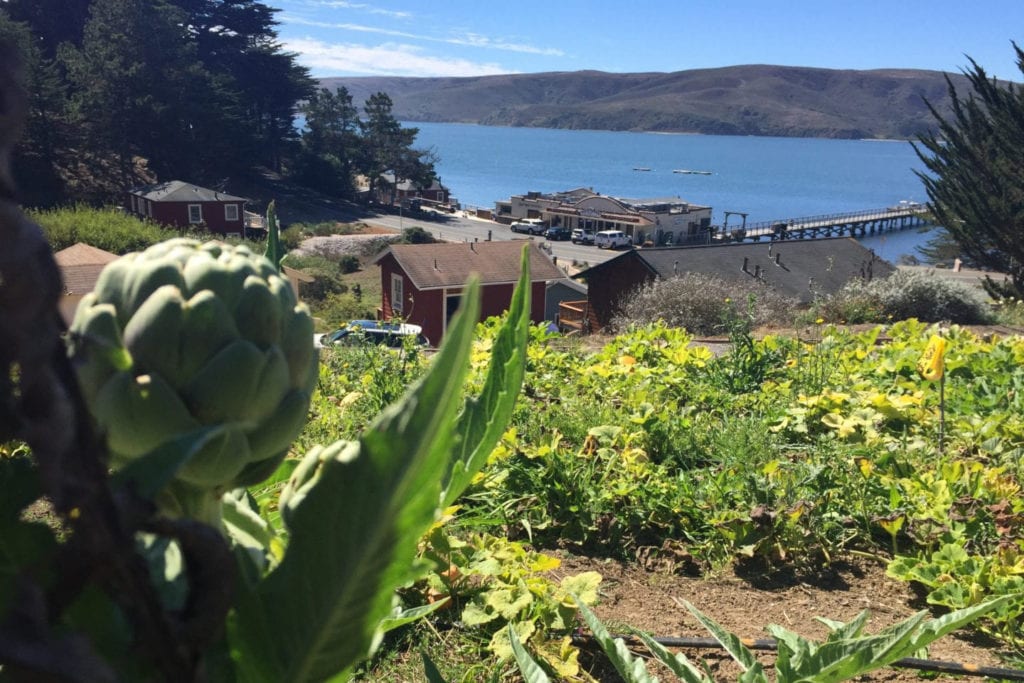 Nick's Cove & Cottages
If you have cravings for Nick's Cove & Cottages' famous clam chowder or their Dungeness crab cast-iron mac and cheese, fear none.  The destination oyster bar on Tomales Bay has created a special pick-up menu featuring some of their guests' favorite comfort foods. The menu is available seven days a week from 11 a.m. to 6 p.m. Just place your to-go order up to three hours in advance of when you would like to it pick up, and your order will be delivered to your car once you arrive. In addition to their take-out menu, Nick's Cove is also offering CSA boxes of freshly-harvested produce from their on-site garden, The Croft. The CSA boxes currently include Easter egg radishes, chicories, mixed lettuces, winter kale, early carrots, bunching onions, and herbs. Online orders for the CSA boxes are accepted Sundays through Thursdays until 9 p.m. while supplies last.
Volcano Union Inn + Pub
In the tiny Sierra Foothills town of Volcano, the historic Volcano Union Inn + Pub is serving up elevated comfort food with an impressive new takeout menu. The Union-A-Go-Go Takeout Menu features their classic pub favorites along with $39 three-course dinners that feed a family of four. The family dinner specials vary each day, but a recent menu featured stuffed pork tenderloin with mushroom bruschetta and berry lemon tart. They are also offering 25% off all bottles of wine and $20 cocktail kits to go. The takeout items are available Thursday, Friday, and Monday from 4 to 7 p.m. and Saturday and Sunday from 2 to 7 p.m. To place an order, call 209-296-7711, leave a message, and the pub will be in contact to confirm your order.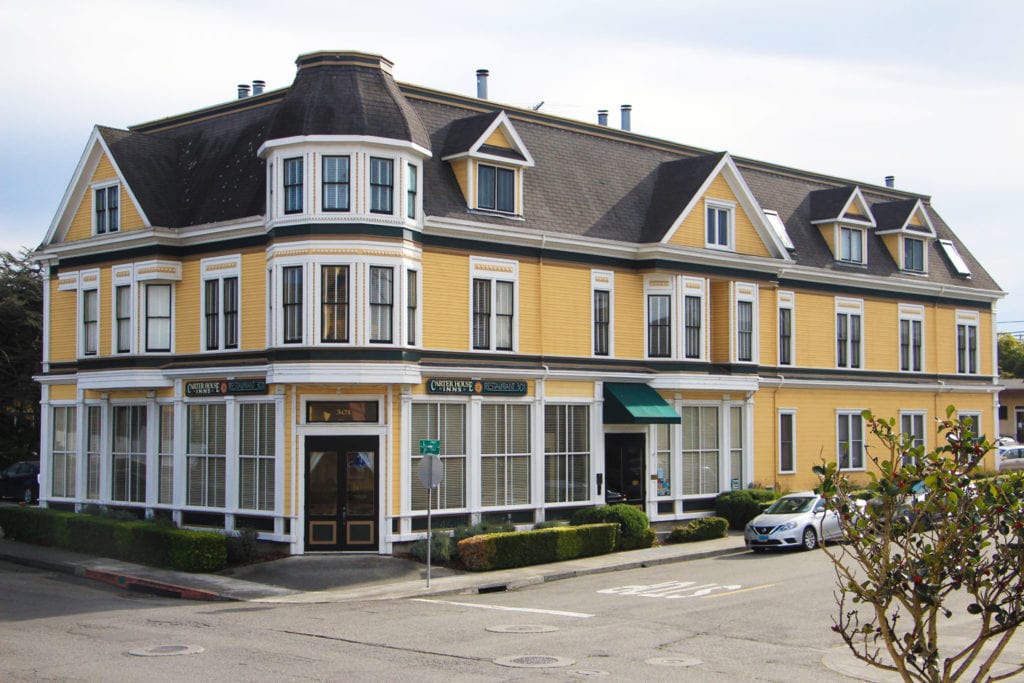 Carter House Inns & Restaurant 301
While the venerable Restaurant 301 at the Carter House Inns in Eureka is temporarily closed, they are offering a limited to-go menu for curbside pick-up. Menu items include pork belly tacos, Wagyu sliders, and Bolognese. Pick-up is available Wednesday-Saturday from 3 p.m. to 8 p.m. To place an order, please call 707-444-8062. In addition to the takeout menu, the hotel and restaurant have also made their extensive, award-winning wine list available for sale at retail pricing. The wine can be picked up at the hotel or shipped upon request. For inquires and pricing information, email michael@carterhouse.com. The hotel and restaurant are also offering a gift certificate sale. Gift certificates of $150 are available for just $100. To purchase a gift certificate and have it mailed, email reserve@carterhouse.com or call 800-404-1390.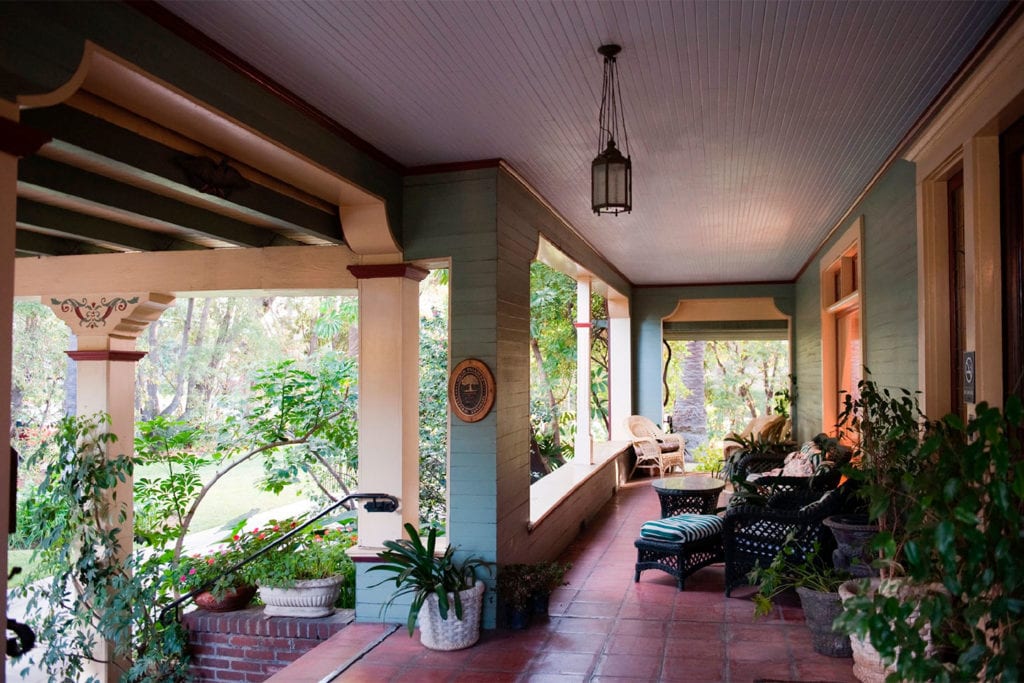 The Bissell House Bed & Breakfast
In cooperation with Huntington Hospital in Pasadena, The Bissell House Bed & Breakfast has closed to the public in order to provide no-cost room stays for front line ICU and emergency room providers. Huntington Hospital has been treating Covid-19 patients for weeks, and the medical staff is concerned about inadvertently infect their families if they go home. Just minutes from the hospital, The Bissell House is a quiet sanctuary that provides medical staff a place to rest between demanding shifts and keeps their families safe. The inn is accepting donations to help support this effort. For more information and to donate, click here.