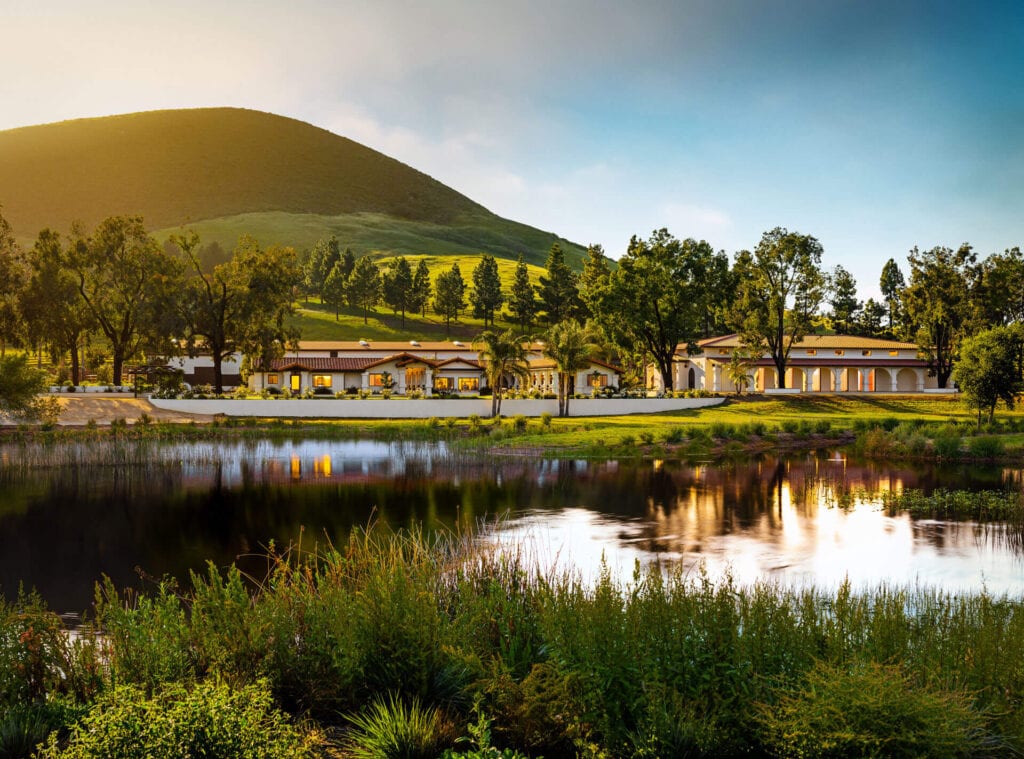 23 Rural Escapes to Cure Post-Pandemic Cabin Fever
As travelers begin to emerge from their year-long hibernation, many are craving remote, wide-open spaces and a chance to reconnect with nature. Nestled in secluded rural settings far from crowds, these California inns offer cooped-up travelers the chance to enjoy some elbow room and stretch their legs amid the best that nature has to offer.
Amador Harvest Inn
Tucked among acres of rolling vineyards deep in the Shenandoah Valley, the four-room Amador Harvest Inn presides over a tranquil, shimmering lake. From the inn's back porch, guests enjoy a laid-back farm stay experience punctuated by gentle breezes and Canadian geese stopping by for a swim. After nightfall, there are few sounds except for a chorus of frogs and the occasional popping of a wine cork.
Apple Blossom Inn Bed & Breakfast
Near the southern entrance to Yosemite National Park, Apple Blossom Inn is a quaint, country bed and breakfast inn nestled on five and a half acres with an organic apple orchard. Apples are often featured in the inn's breakfasts. From the inn's hot tub on a sundeck overlooking the Oakhurst Valley and the Sierras, guests are likely to see wild turkeys, deer, foxes, and an abundance of other wildlife.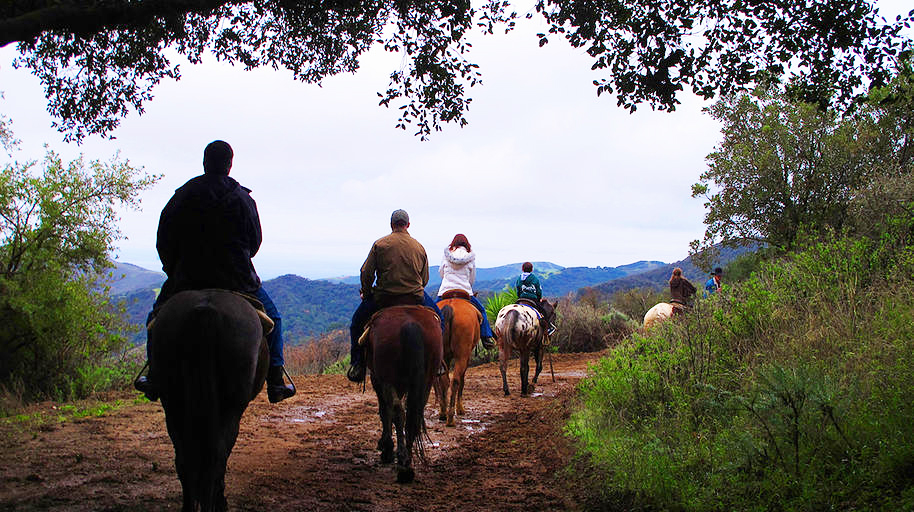 Circle Bar B Guest Ranch
This 1,100-acre coastal mountain property just 30 minutes north of Santa Barbara is perfect for an off-the-grid vacation. Without leaving the ranch, guests can go horseback riding with seasoned trail guides. The rides take guests through canyons and creek crossings, with views of the Pacific Ocean and Santa Barbara Channel Islands along the way. Accommodations at Circle Bar B Guest Ranch include private creekside and hillside cabins for maximum seclusion.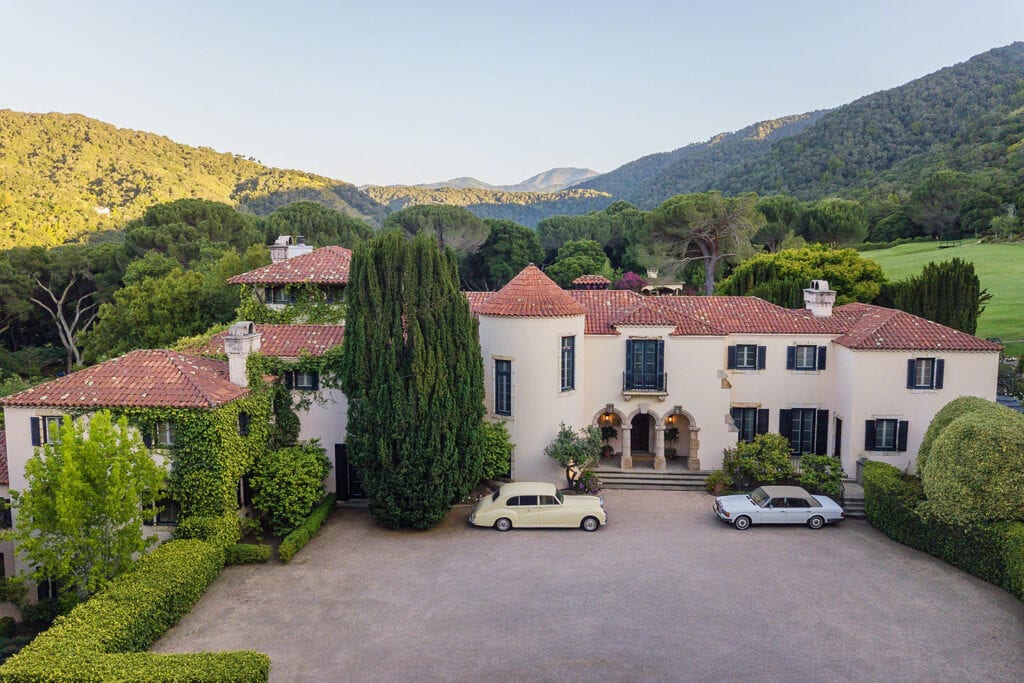 Double H Ranch Bed & Breakfast
Five houses and cottages spread out across this country estate, providing the ultimate home base for horseback riding, hiking, and biking. Nestled in Carmel Valley, Double H Ranch Bed & Breakfast was once the oldest thoroughbred farm west of the Mississippi. Today it offers the perfect venue for a rural escape with a variety of accommodations to suit individuals, couples, groups, or families.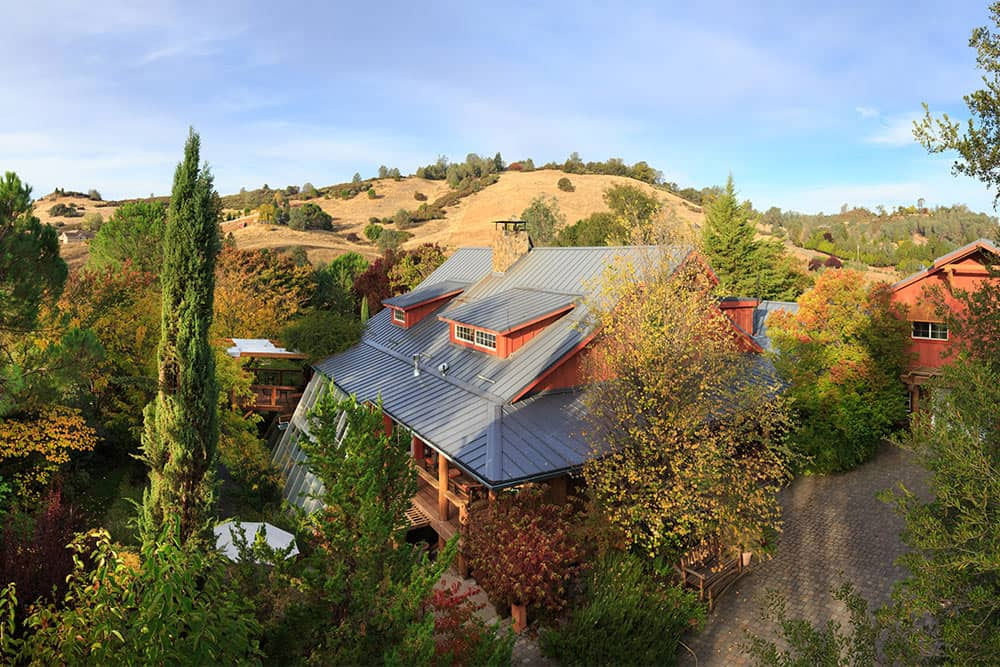 Eden Vale Inn
Eden Vale Inn is a verdant, 10-acre sanctuary nestled in the straw-colored hills of California's Gold Country. The land surrounding the inn has been transformed into a lush paradise. A wide array of trees, shrubs, vines, and grasses have grown into a beautiful three-dimensional tapestry of color and texture. The property also features a tranquil pond and attracts over 50 types of birds among other wildlife. The inn's romantic guest rooms feature private decks with outdoor soaking tubs.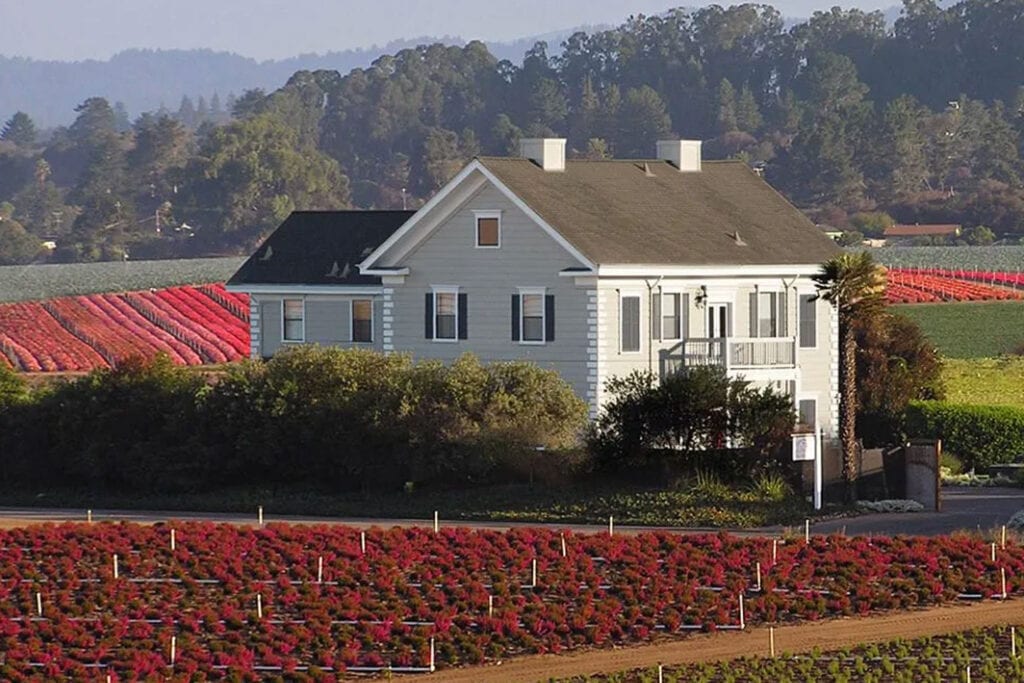 Flora Vista Inn
Flora Vista Inn sits atop a knoll with bucolic flower and strawberry fields stretching in every direction. The inn's restored 1871 farmhouse offer six romantic suites, homemade breakfasts, and two clay tennis courts. Each of the suites features glowing fireplaces. Several also offer deep, two-person Jacuzzi tubs. The wide, expansive sands at Manresa State Beach are just a short walk away.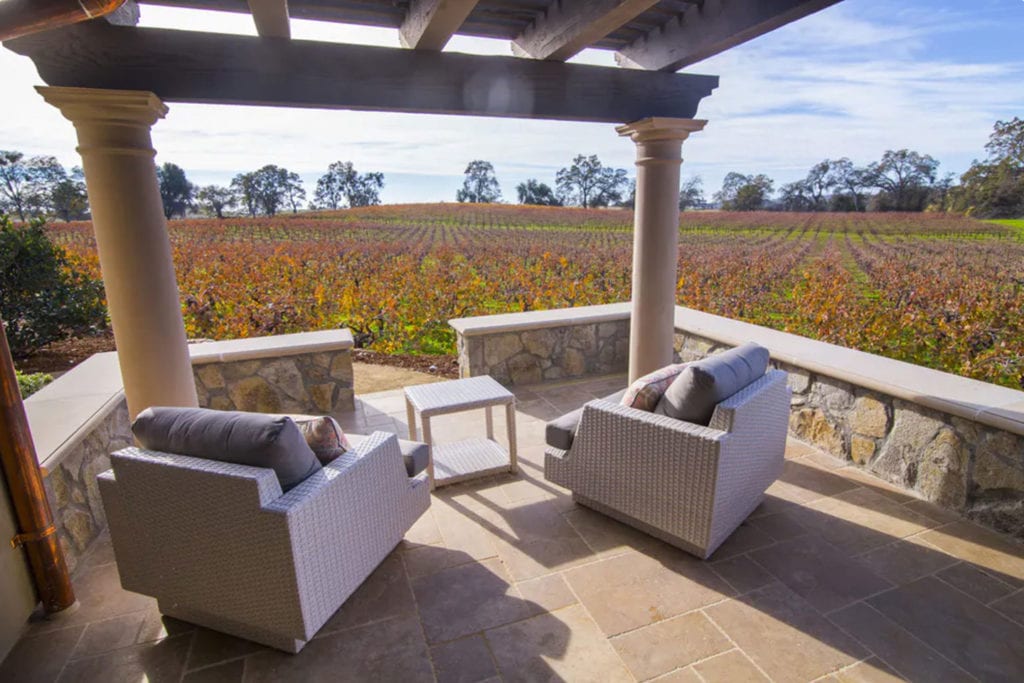 Grand Reserve Inn
Secluded on 40 acres of the Wilderotter Vineyard in Plymouth, the Grand Reserve Inn is a luxurious, 9,000 square-foot Tuscan-inspired villa with panoramic views of grapevines and the Sierra Foothills. Built around an expansive open-air courtyard, the inn offers five spacious suites with gas fireplaces, private terraces, spa-like baths, luxe amenities, and gourmet breakfasts that rival the views.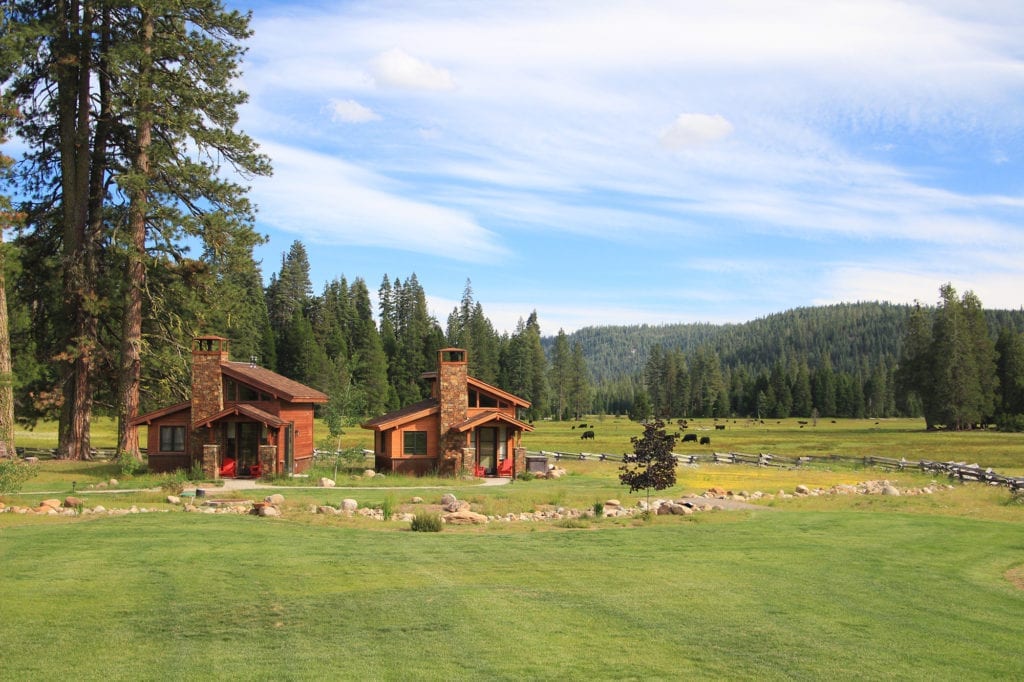 Highlands Ranch Resort
Highlands Ranch Resort is a 175-acre estate at the gateway to Lassen Volcanic National Park. The resort boasts seven newly-built cottages overlooking a bucolic mountain meadow and pine-studded hills. An expansive deck wraps around the lodge and features views in every direction. Nearby, visitors will find plenty of options for outdoor recreation, including hiking, horseback riding, fly fishing, and more.
Howard Creek Ranch
Remote and rugged, Howard Creek Ranch is a 60-acre oceanfront farm on the Mendocino coast bordered by miles of beach and wilderness. The historic farm sits in splendid isolation, with direct access to sandy beaches and tide pools. A hike up into the hills reveals old growth trees and birds gliding in the ocean breezes. The farm grows flowers and raises sheep, horses, and llama. Hearty breakfasts are prepared each morning on a vintage wood stove.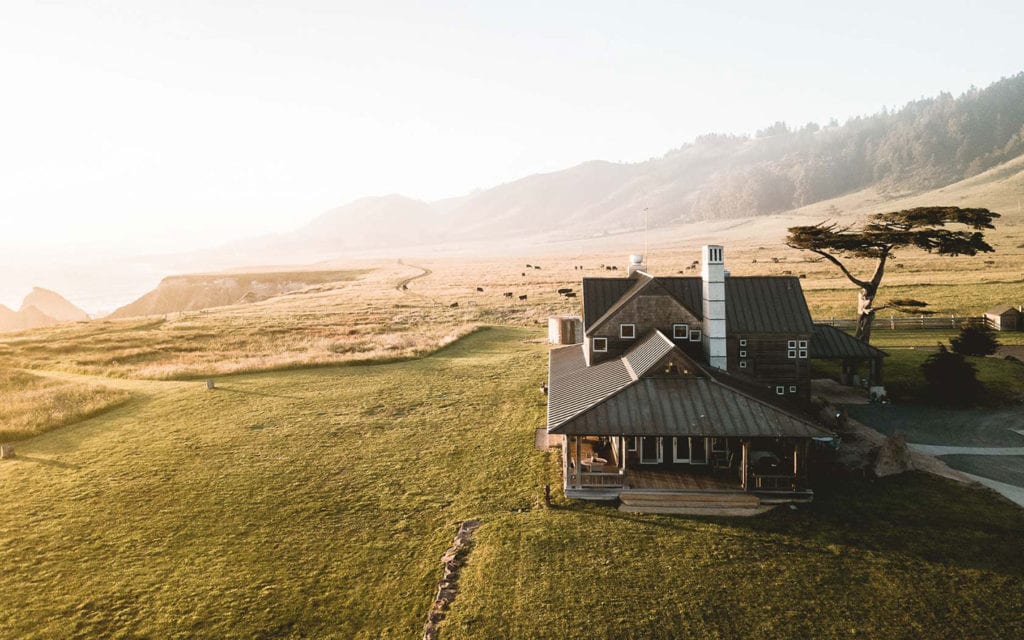 Inn at Newport Ranch
On a 2,000-acre ranch near Fort Bragg, the Inn at Newport Ranch is a remote and luxurious rural escape set among sweeping ocean vistas, sandy beaches, redwood forests, and 20 miles of onsite trails. The bluff-side setting on a 1.5 mile stretch of rugged Mendocino coastline gives guests the feeling that they're peering off the edge of the Earth.
Inn at Opolo
Nestled among 100 acres of vineyards in the heart of Paso Robles wine country, the Inn at Opolo offers the ultimate in seclusion among oak tree-lined roads, grape vineyards, and walnut groves. French doors from the inn's three luxurious suites open to a sunny, wrap-around veranda with scenic vineyard views.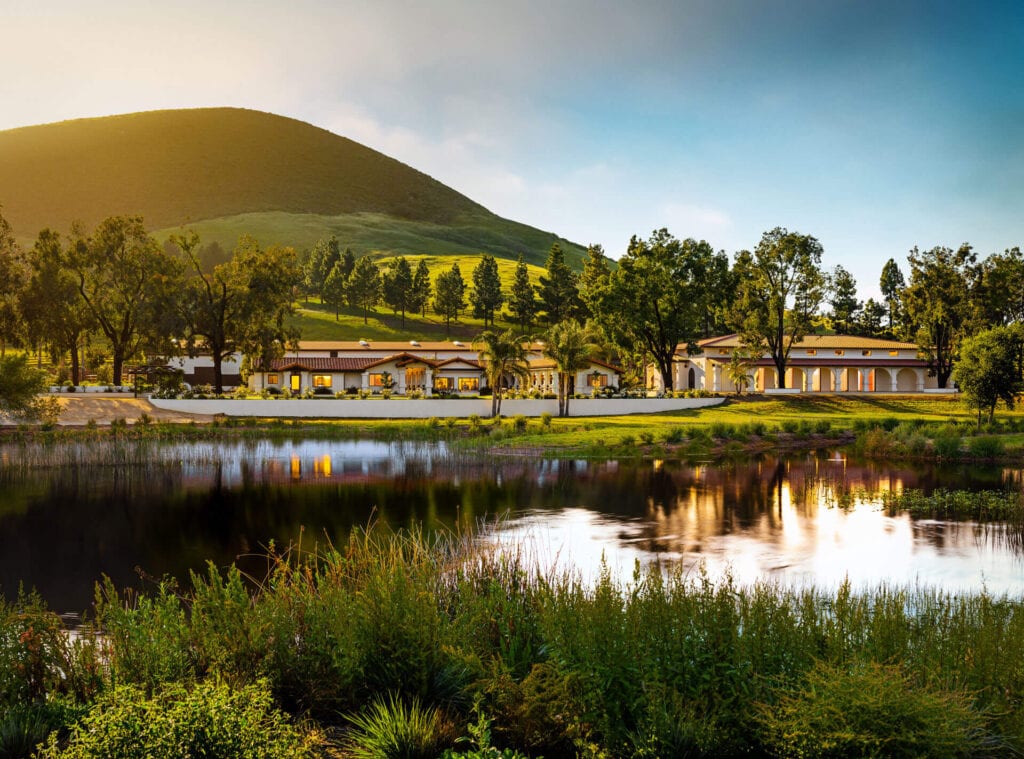 La Lomita Ranch
Once home to Spanish royalty and Arabian horses, San Luis Obispo's La Lomita Ranch exudes California Romantica style. The 240-acre estate is encircled by grand oaks and boasts vibrant gardens, a pond, and over five acres of grape vines. Seven Spanish-inspired rooms and an ultra-private Hacienda are just short walks away from panoramic views, an oak canopy, and romantic alcoves.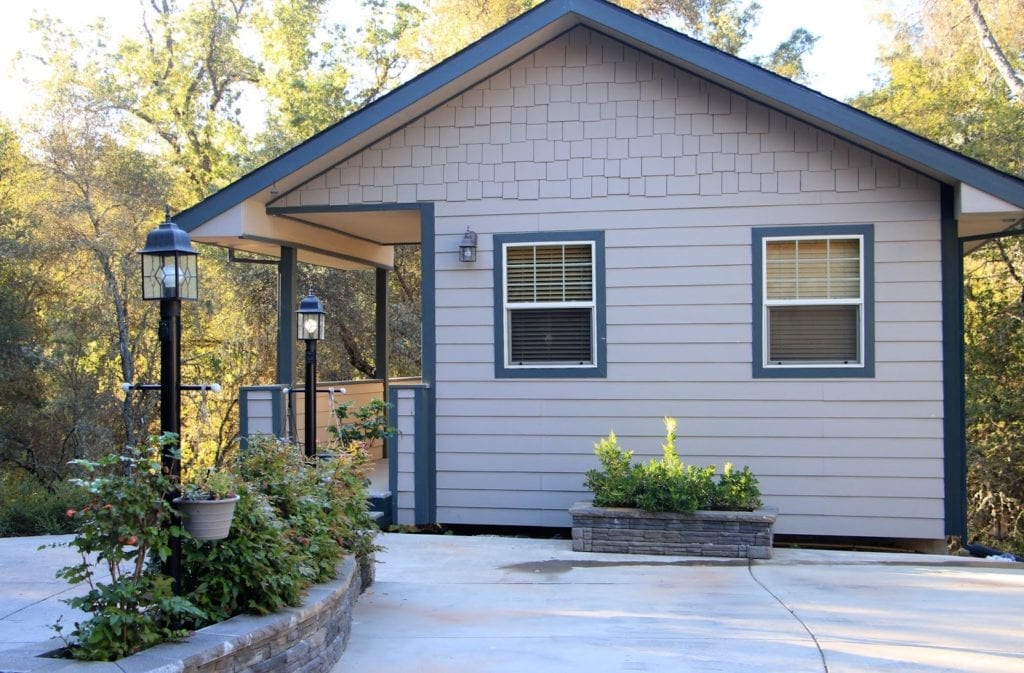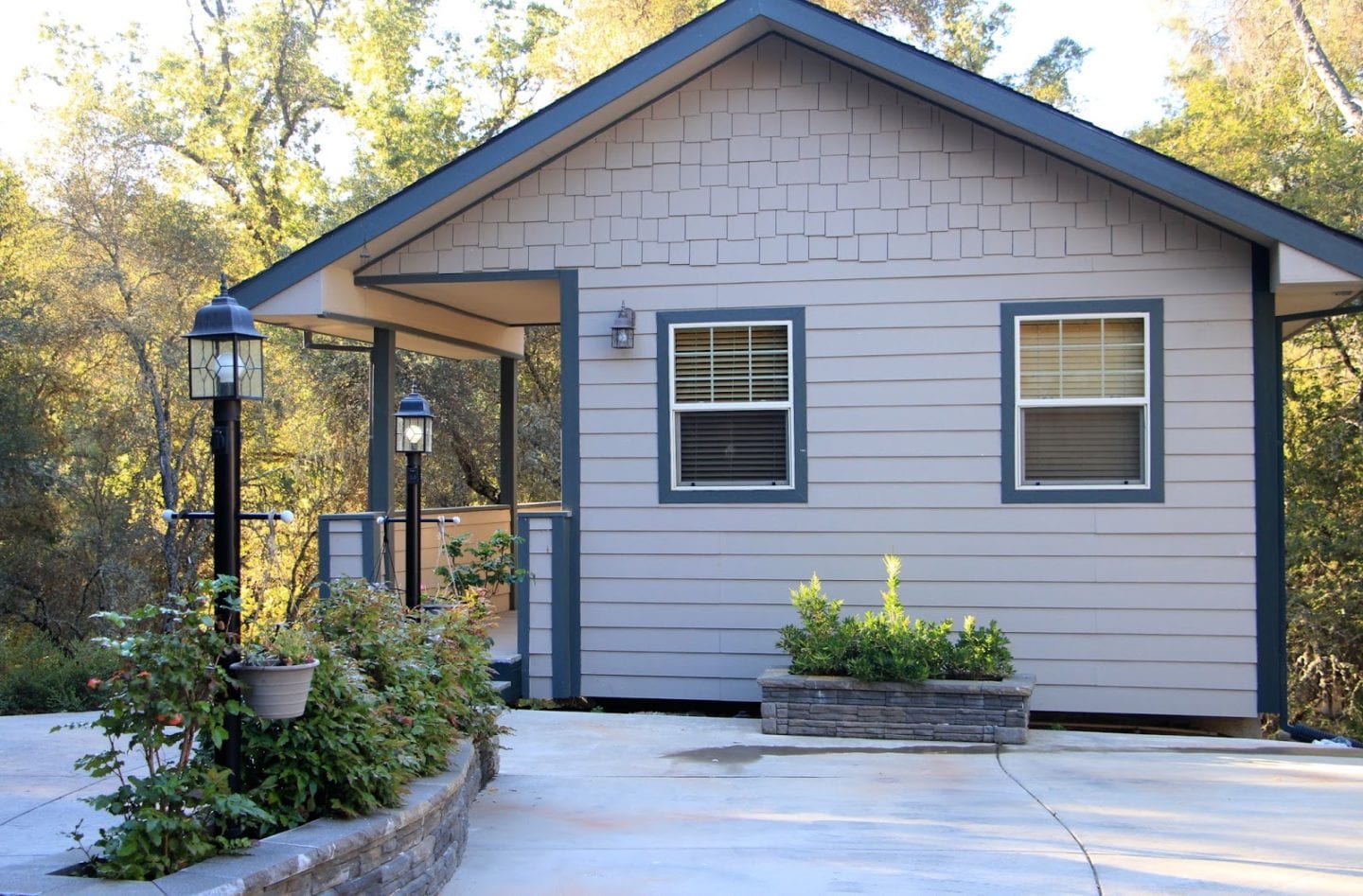 Lucinda's Country Inn
Centrally located among interconnected wine-tasting routes for both El Dorado and Amador Counties, Lucinda's Country Inn is surrounded by dense forests and rolling hills. The inn's footprint occupies less than a quarter of its 11-acre property, allowing most of the land to remain in its natural wooded state. A creek bisects the property, where guests can look for gold in the streambed.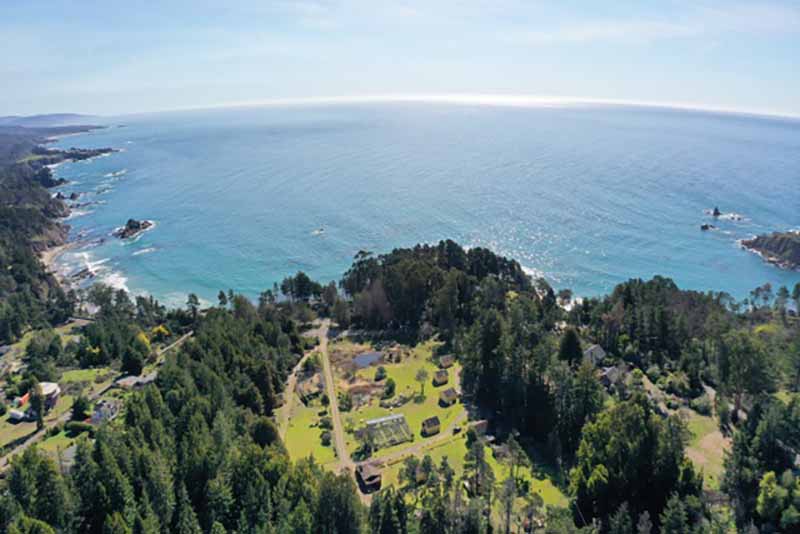 Mar Vista Farm + Cottages
Just across Highway 1 from the Pacific Ocean, Mar Vista Farm + Cottages is a working small farm along the "secret coast" of Mendocino County. Ten bright and airy vintage cottages are scattered around the perimeter of the property, physically distanced by design, and there are no indoor common areas. Guests enjoy farm fresh eggs delivered to the cottages each day, use of the edible gardens, an enchanted redwood trail, and private access to a secluded beach.
Orchard Hill Country Inn
On five acres backing up to an old mining claim in the eastern hills of San Diego County, Orchard Hill Country Inn is an idyllic destination for exploring the inland wineries of North County. The property features a tranquil pond ringed with flowers, hammocks, and Adirondack chairs. The inn offers a variety of accommodations that offer whirlpool tubs, fireplaces, and private patios.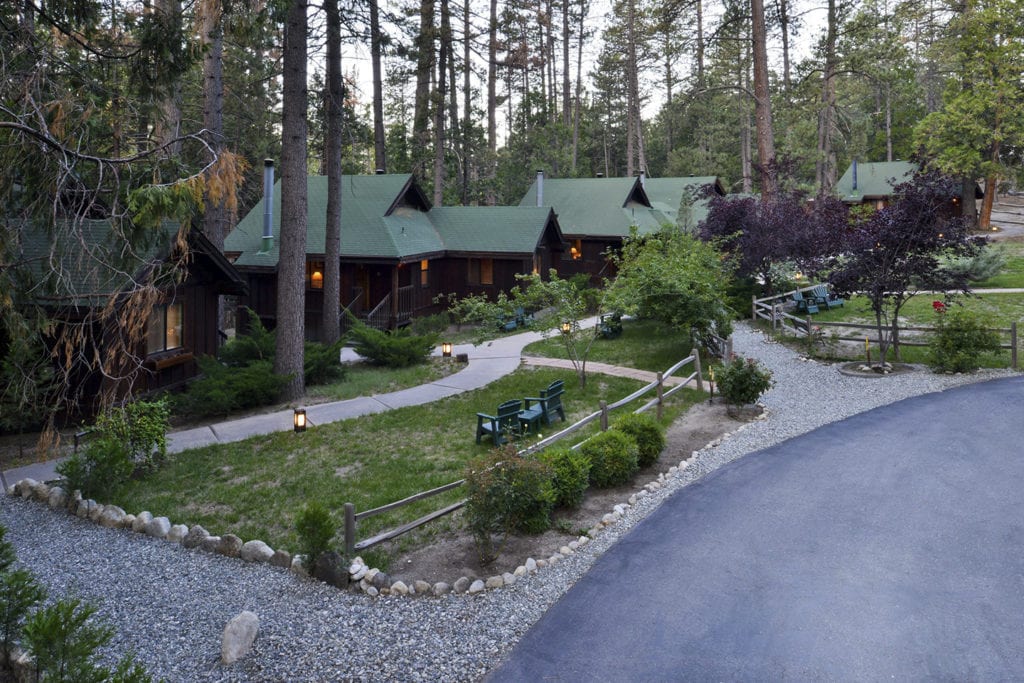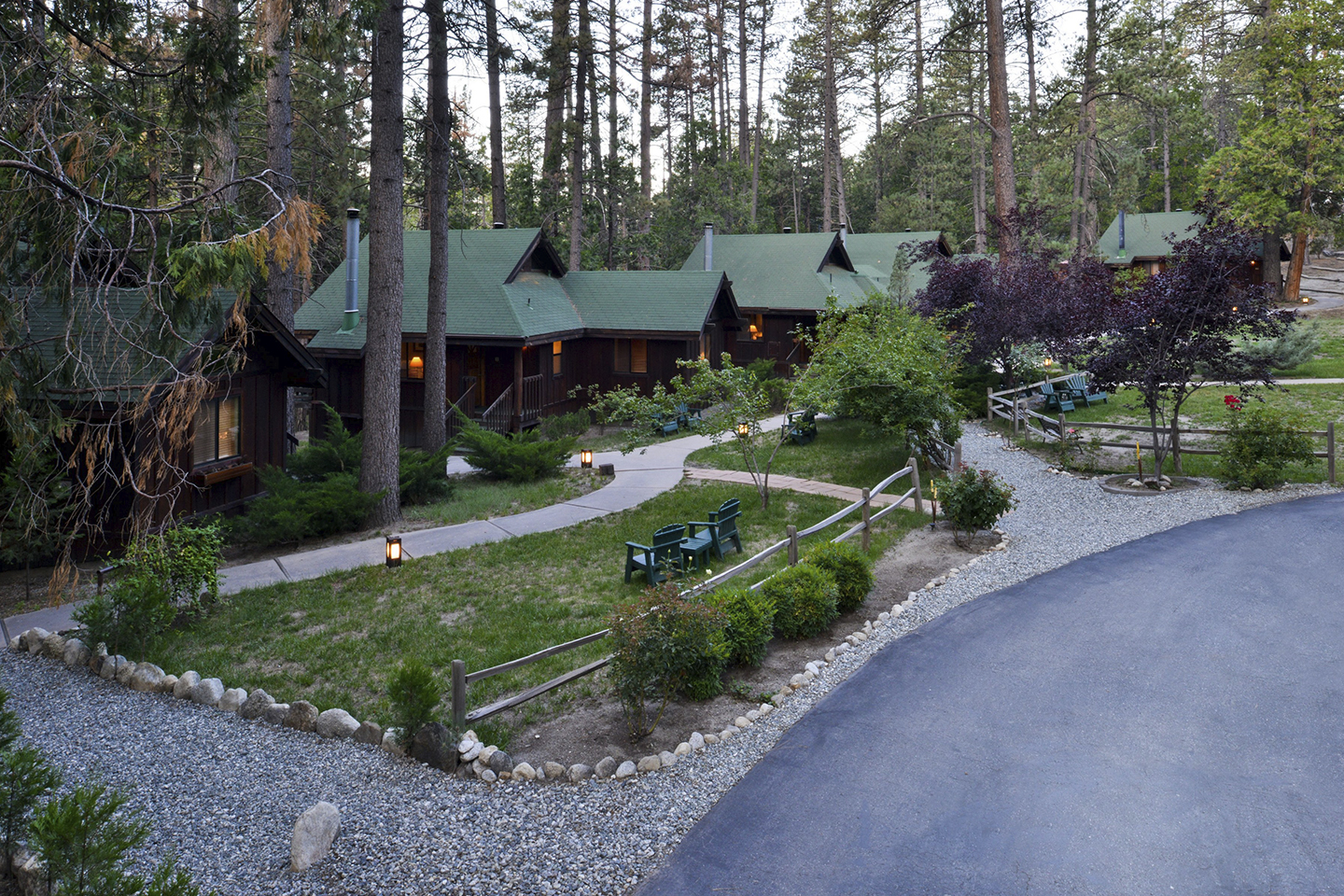 Quiet Creek Inn
Spread across seven acres of National Wildlife Federation Certified Wildlife Habitat, Quiet Creek Inn is an idyllic place to unwind and get lost in nature. Despite being located just a mile and a half from the heart of Idyllwild, the inn feels like it's a world away. From ten woodsy cottages lining Strawberry Creek, guests frequently encounter squirrels, rabbits, coyotes, bobcats, mule deer, and a variety of birds.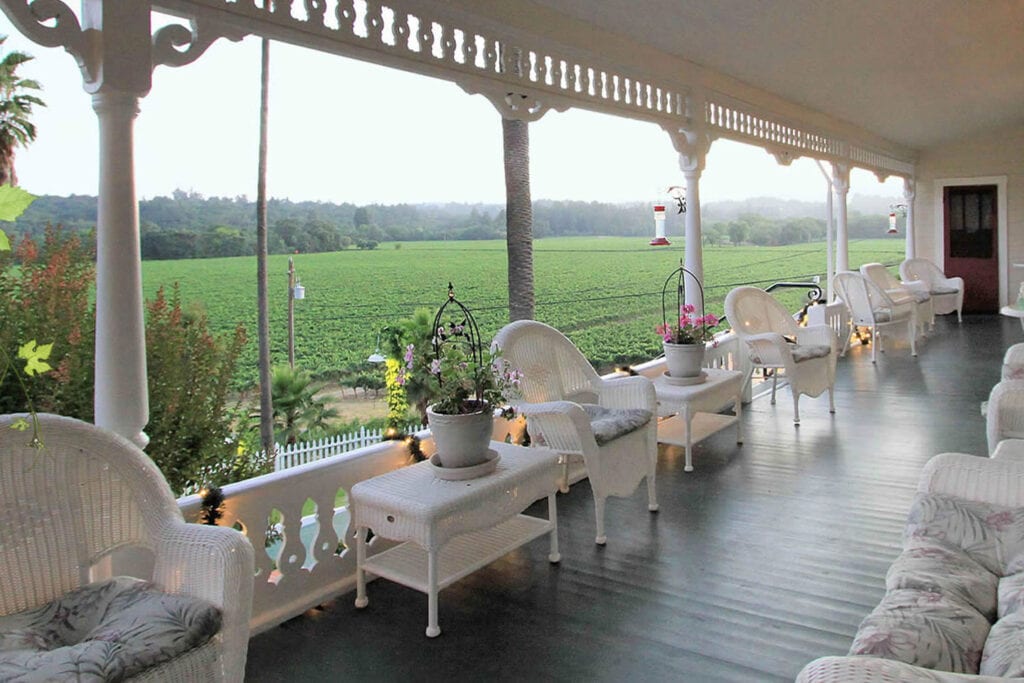 Raford Inn
In Sonoma County's Russian River Valley, Raford Inn is a Victorian country estate overlooking acres of lush vineyards from a prominent knoll. A generous front porch dominates its front façade and offers plenty of comfortable seating from which to enjoy the views. A Sonoma County Historical Landmark, the inn is surrounded by old-fashioned flower gardens and towering palm trees that are home to some of the region's most exotic birds.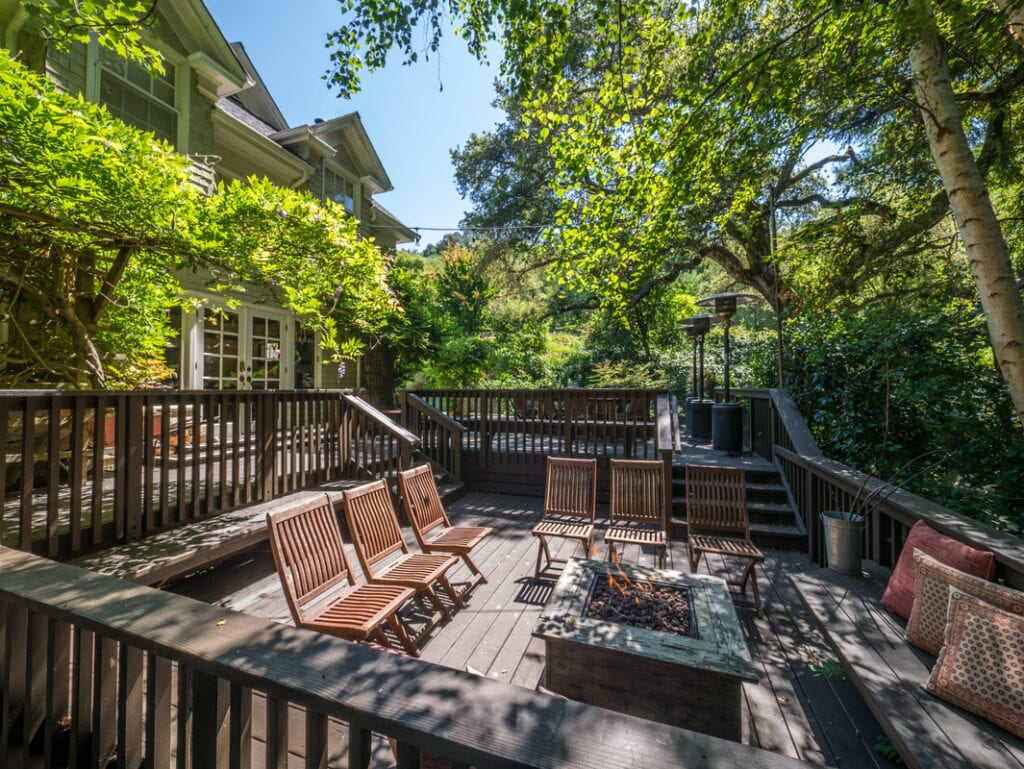 Sand Rock Farm
Built in 1887, Sand Rock Farm is a private, rural escape nestled on 10 acres of redwoods and eucalyptus trees in Santa Cruz County. The inn features a sunny reading porch, a large outdoor deck with a fire pit, and five, light-filled suites overlooking the gardens. A nature trail winds through the property offering the chance to see turkey, fox, deer, quail, hummingbirds, and other wildlife among the trees.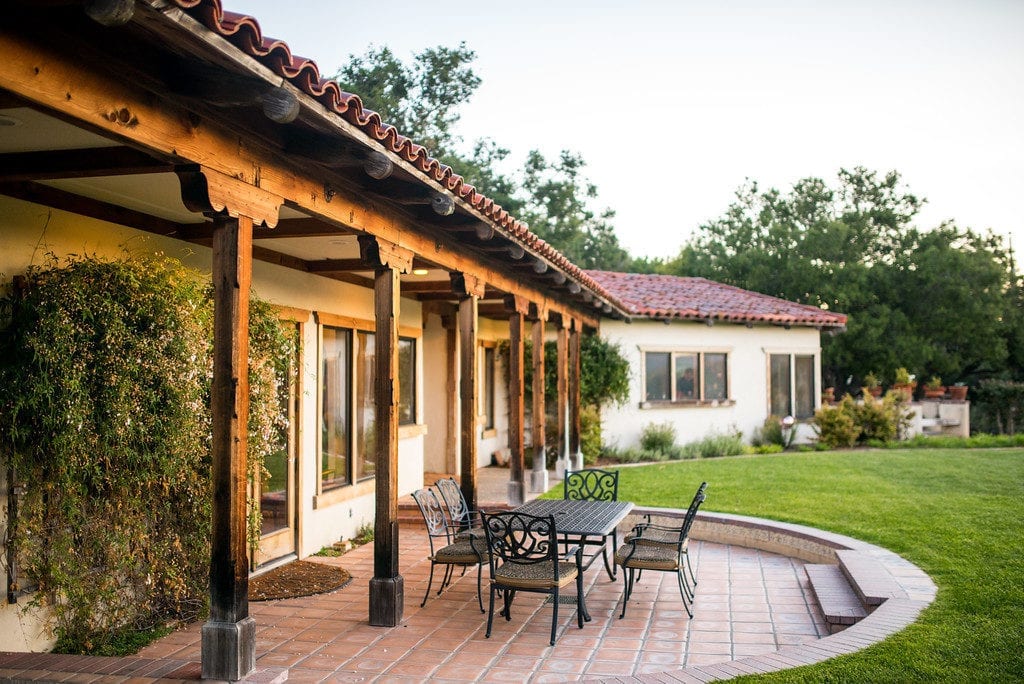 The Casitas of Arroyo Grande
Situated atop a seven-acre estate, The Casitas of Arroyo Grande is a collection of luxurious private cottages overlooking vineyards and a verdant hillside. The lush landscape includes an underwater-themed succulent sea garden, bulb garden, butterfly garden, groves of olives, and Provence lavender. The property also features a lap pool and a hiking trail. Despite the seclusion, the inn is within an easy drive of San Luis Obispo, Pismo Beach, Hearst Castle, and the area's wineries.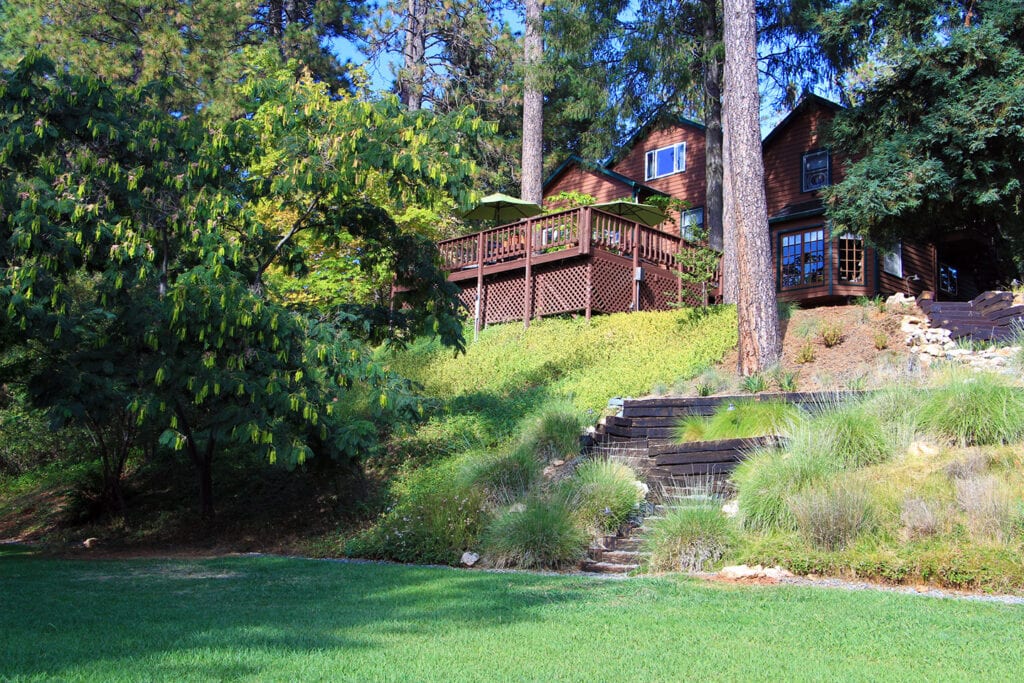 The Green Toad Bed & Breakfast
Occupying 40 acres of private forested land and surrounded by nature in every direction, The Green Toad Bed & Breakfast is nestled in a little-known region of the Sierra Foothills. The inn's remoteness ensures dark night skies, while 3,000 square feet of multi-tiered decking provides an ideal perch for stargazing. Abundant wildlife and secret koi ponds surprise guests as they venture through the forest.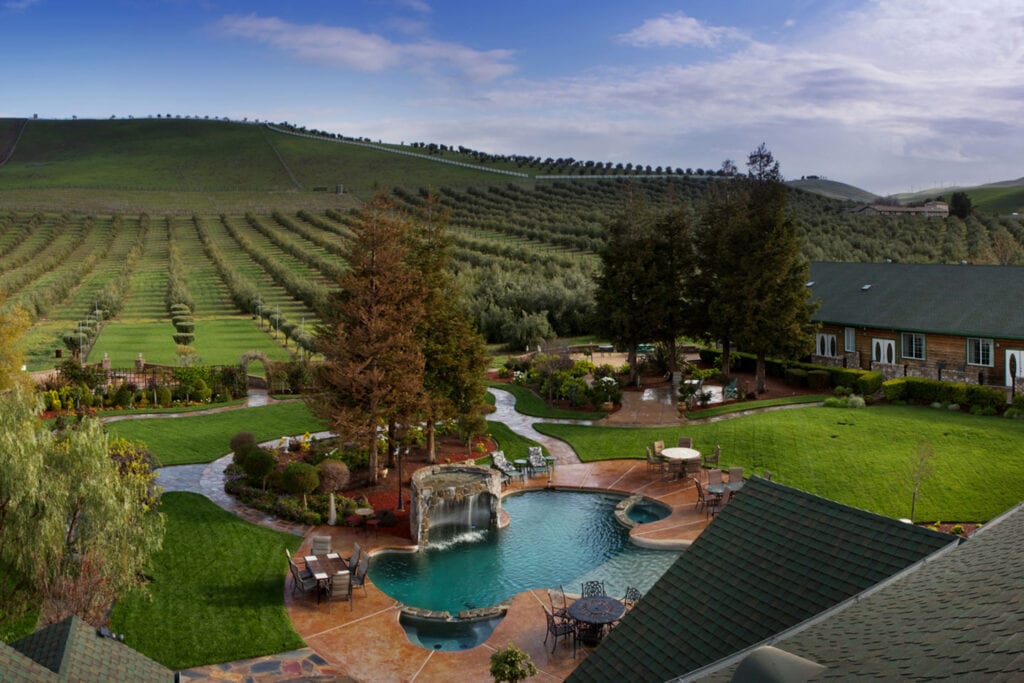 The Purple Orchid Wine Country Resort & Spa
At The Purple Orchid Wine Country Resort & Spa, rolling hills provide a scenic backdrop to the ultimate getaway. Just 40 miles east of Oakland, the resort is nestled amid the Livermore Valley's bucolic ranches and vineyards. The inn's 10 contemporary suites overlook an enchanting pool area and the inn's own 24-acre olive orchard. The orchard supplies the olive oil for many of the inn's signature spa treatments.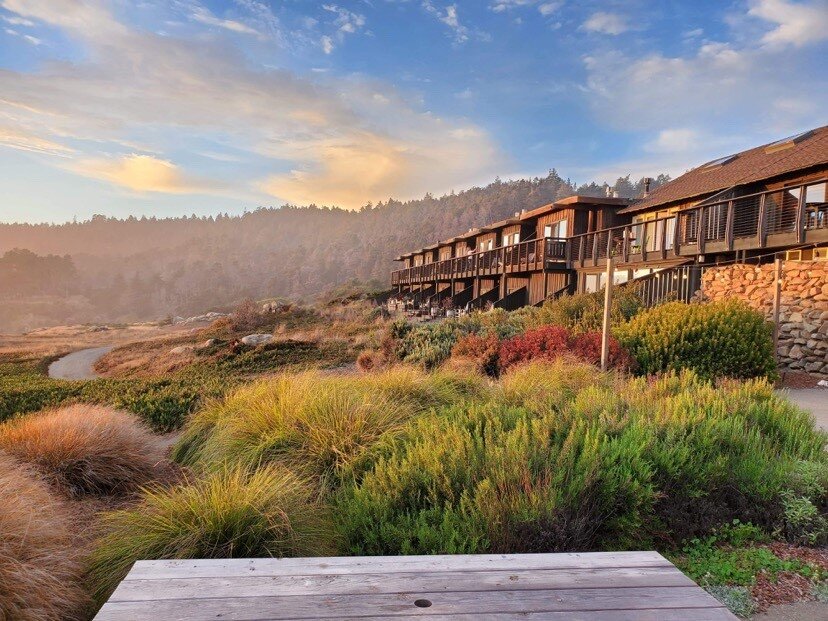 Timber Cove Resort
One part modern hippie and two parts rustic modern, Timber Cove Resort is a magical place along a remote stretch of the Sonoma Coast, where stately redwoods pay homage before the vastness of the sea. The 46-room resort sits atop a bluff, offering sweeping views of the Pacific, fresh crisp air, and over two miles of onsite hiking trails. The inn's Ocean Suites feature a wall of windows and wide redwood decks overlooking the coast.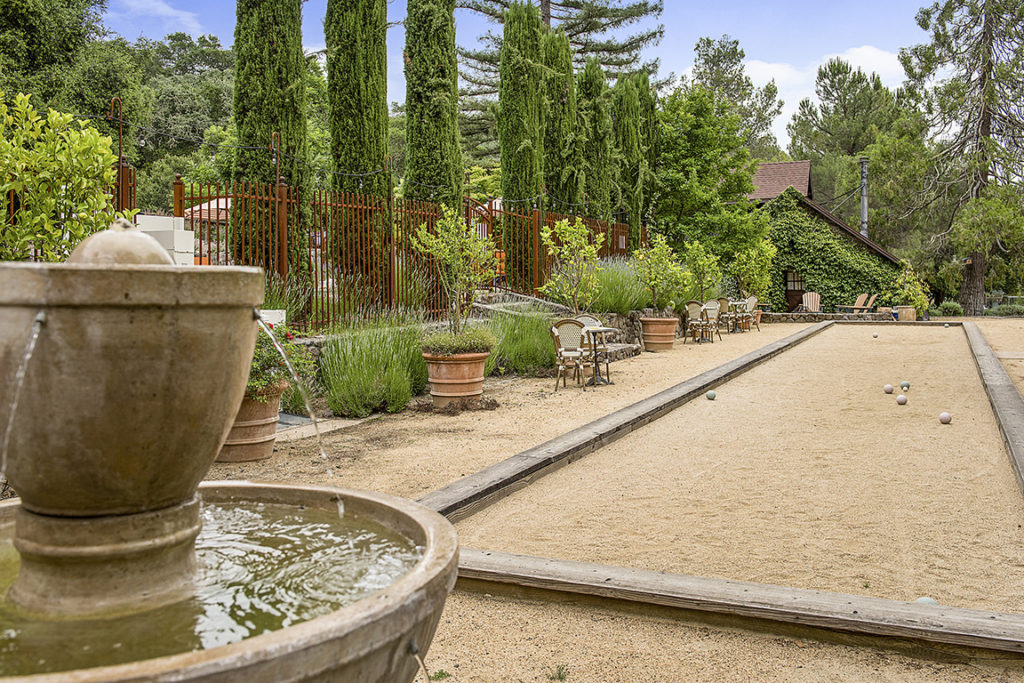 Vignoble House Bed & Breakfast
Located on a private four-acre estate, Vignoble House Bed & Breakfast offers stunning outdoor spaces that include spacious lawns, a swimming pool, bocce court, outdoor fire pit, and private decks. A large olive grove separates the home from the iconic Silverado Trail. The trees were part of the estate's previous incarnation and are harvested annually to produce olive oil. The driveway is lined with over 100 lavender plants and other gardens abound.