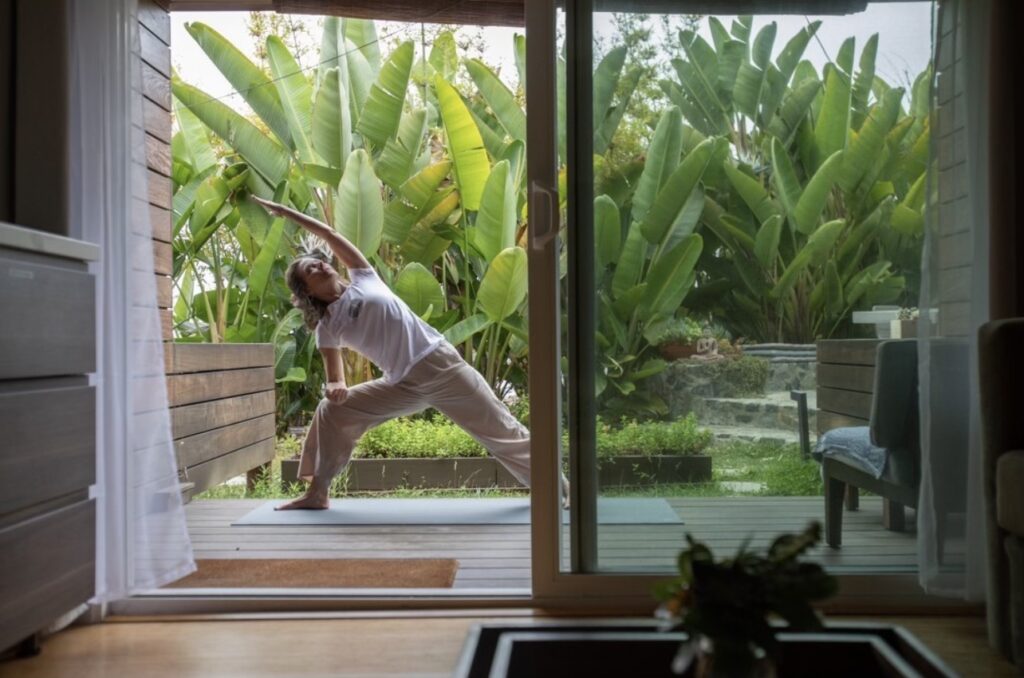 12 Wellness Retreats to Reset for the New Year
The start of the New Year provides a chance to reconnect with our health and fitness goals, or just enjoy a reset with a getaway to recharge our minds and bodies. A stay at a boutique inn specializing in wellness is the ideal way to relax, rejuvenate, and reconnect with our highest selves. Designed for relaxation and rejuvenation, these inns offer wellness services that range from yoga and meditation to spa treatments to healthy cooking and nutrition classes. We've rounded up the best California inns designed to create personalized wellness retreats in a cocoon of quiet luxury.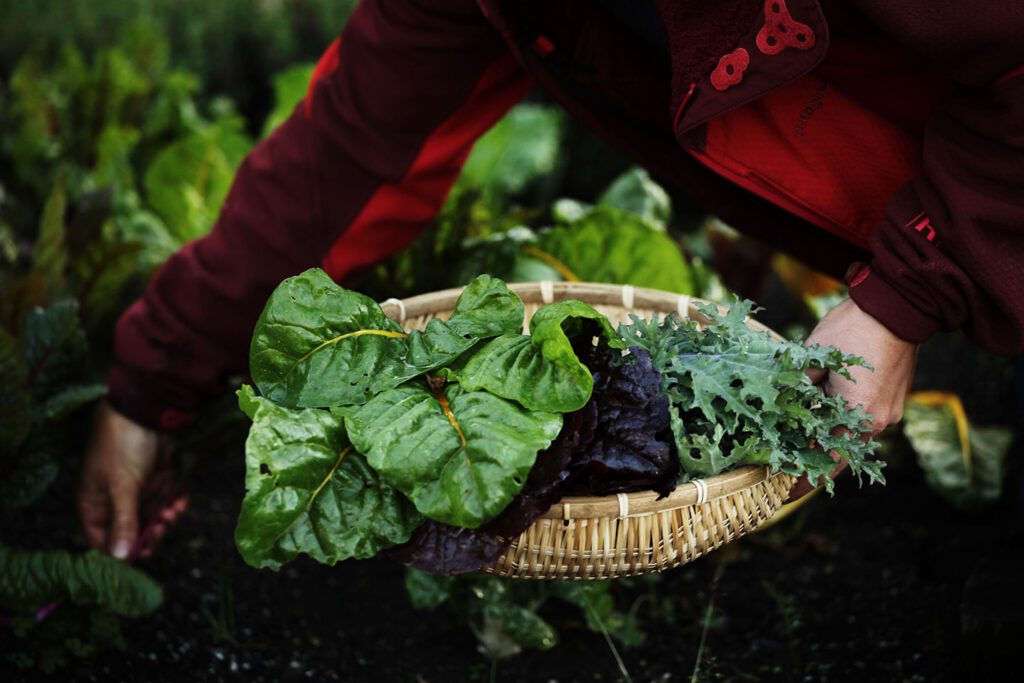 Stanford Inn by the Sea
Overlooking the Pacific Ocean on the Mendocino Coast, The Stanford Inn by the Sea is a renowned eco-resort and retreat center. While its relaxed, intimate setting is enough to encourage healing and enhanced creativity, the inn's wide range of retreat offerings makes it an outstanding place to heal, learn, and grow. With on-staff nutritionists, massage and bodywork therapists, plant-based culinary instructors, artists, meditation counselors, and farming instructors, the inn offers wellness experiences related to nutrition and healthy living, cooking, creative play, gardening, healthy hikes, breathwork, meditation, yoga, and more. Guests can choose to book a private vacation package or join scheduled Vegan Retreats designed to explore plant-based living while immersed in the luxury of a Mendocino eco-resort.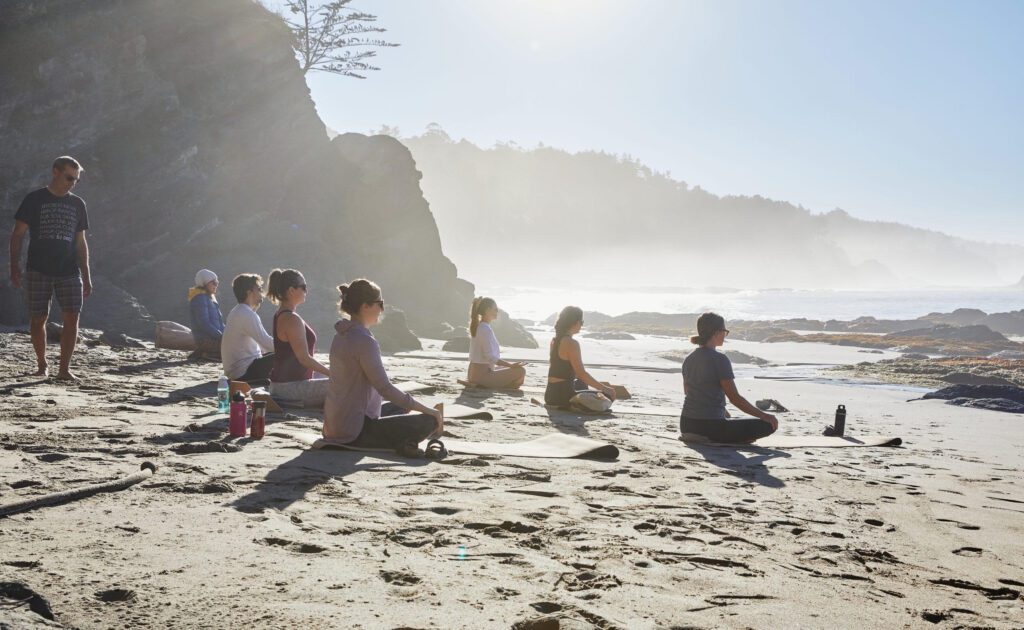 Mar Vista Farm + Cottages
From its magical site on Mendocino County's "secret coast," Mar Vista Farm + Cottages has always inspired its guests to be well, live consciously, and experience a deeper connection to nature. Its beloved annual Wellness Weekend Retreats are especially popular, and this year's offering will likely be no exception. Scheduled for select weekends in February and March of 2023, these transformative weekends feature garden-to-table meals, daily morning meditation, and on-site ocean-view tastings of Anderson Valley organic and biodynamic wines. The retreats also incorporate restorative quiet time, including breathtaking hikes along the Mendocino coast, self-guided redwood forest bathing, beachside yoga, and Qigong in the meadow. It's the perfect way to break free from the demands of a digitized world, reconnect with the land, and reawaken a childlike curiosity.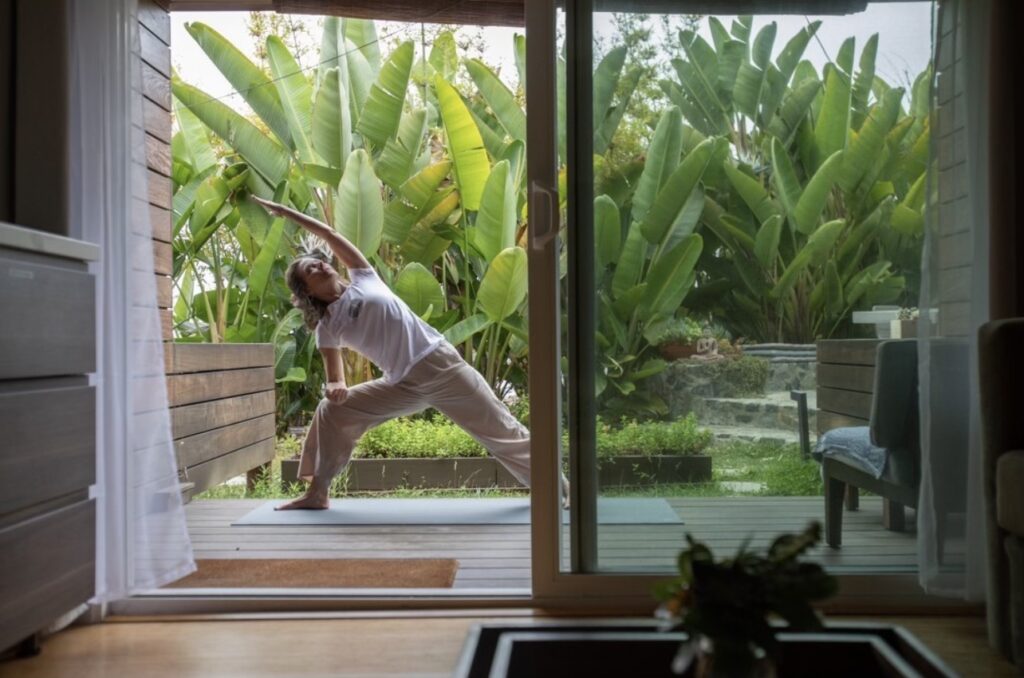 Inn at Moonlight Beach
Inn at Moonlight Beach is an intimate oasis near the beach in Encinitas. It was the first lodging property in the world to be recognized as a WELL™ Certified hotel building. Every detail of the property–from the biodynamic vegetable, herb, and flower gardens to the lighting to the air- and water-filtration systems–was intentionally designed with wellness in mind. Each of the inn's suites features its own HVAC system, aromatherapy diffuser, and private deck designed for yoga, meditation, and relaxation. An array of therapeutic spa treatments, workshops, and retreat packages are also available. WELL Enlightened is a three-day retreat package designed for guests to restore their sense of connection, creativity and well-being in the new year. WELL Loved Me/ WELL Loved Us is a smaller package designed for a short getaway for individuals or couples/friends to restore through self-care and love.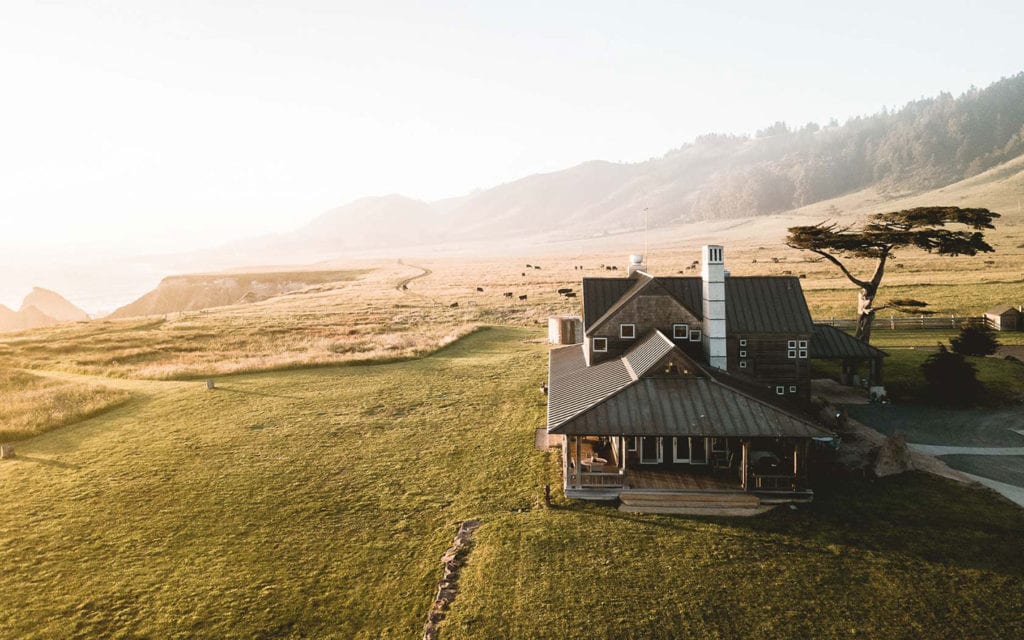 Inn at Newport Ranch
Encompassing seven microclimates on 2,000 acres of land, one-and-a-half miles of rugged coastline, and 20 miles of trails, The Inn at Newport Ranch is the perfect escape from the bustle of modern life. From now through the end of 2023, the inn is inviting guests to add a Restorative Wellness Retreat package to any stay of two nights or more. Each day of the retreat begins with a private 75-minute yoga practice on the Mendocino Coast. Later, guests can escape into the redwood forest for a two-hour guided walk, including a fireside tea ceremony. The walk incorporates visual and breath meditation, perfect for activating the senses and re-establishing a connection with nature. Upon returning to the inn, guests can unwind with a 60-minute Swedish couple's massage.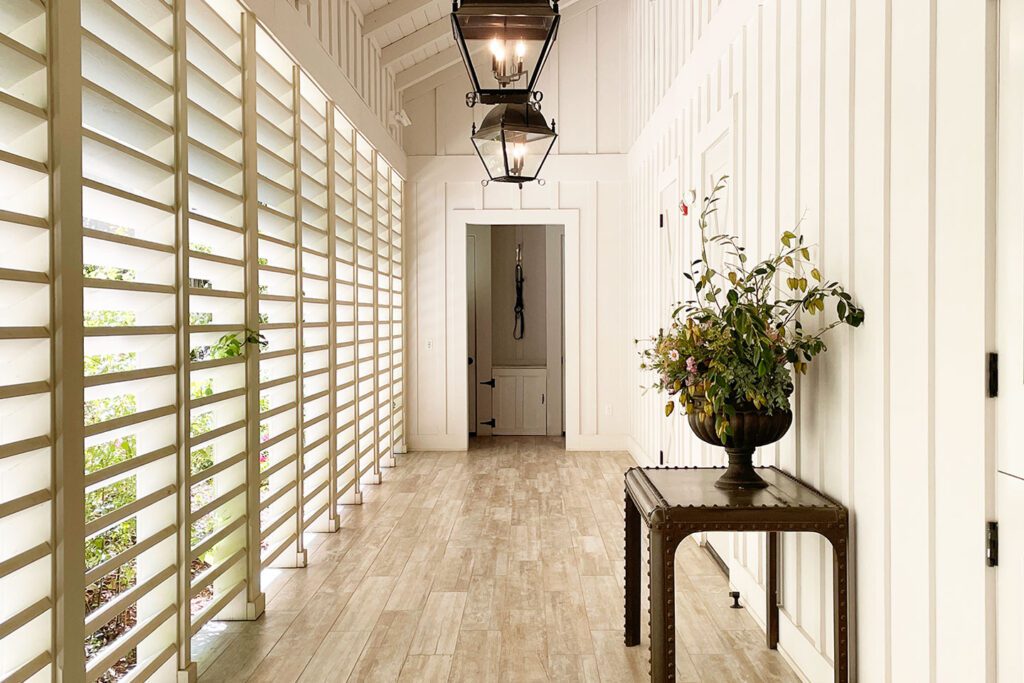 Farmhouse Inn
A Four-Diamond property in the heart of Russian River Wine Country, Farmhouse Inn is famous for its fine dining and upscale accommodations, which include features like double-sided fireplaces, spa-like bathrooms with steam showers, luxurious soaking tubs, and heated marble floors. The Wellness Barn is the inn's luxurious on-site spa. With unique offerings like a Replenishing Honey & Elderberry Treatment, the Wellness Barn takes a holistic approach to healing of mind, body, and soul. On Wellness Wednesdays, the spa offers workshops to promote all things wellness and self-care, including nature tours and workshops for making homemade body scrubs, facial masks, or herbal teas. Also on offer are private yoga sessions, sound bath meditations, and forest bathing led by a certified nature therapy guide.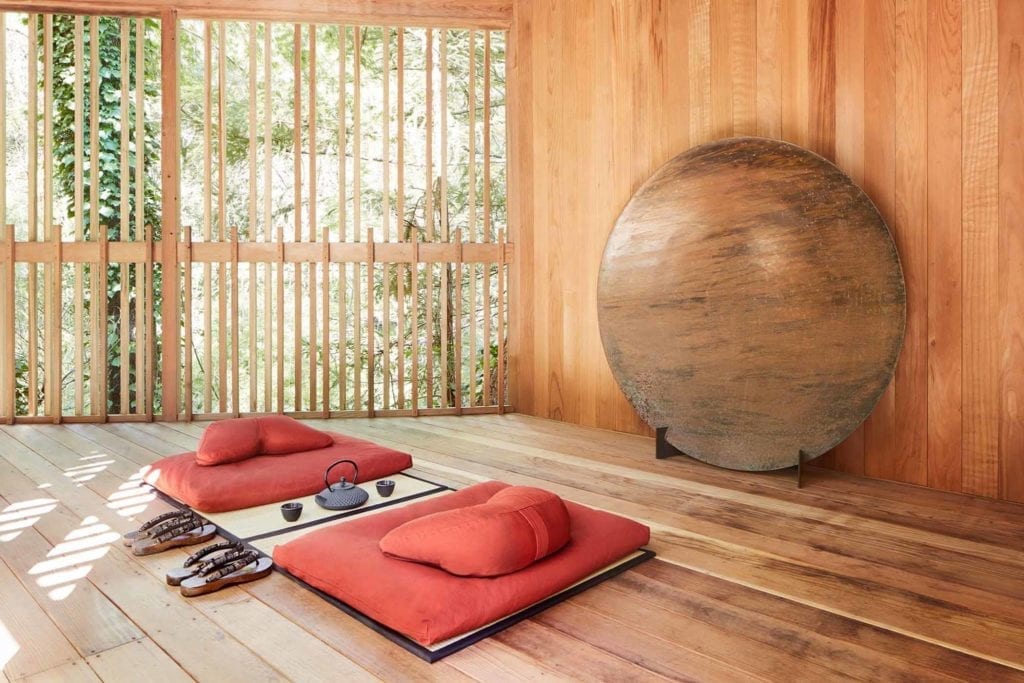 Gaige House + Ryokan
In the hamlet of Glen Ellen, the Gaige House + Ryokan is a tranquil Sonoma wine country inn with an Asian modernist style. It's also an idyllic setting for a wellness retreat. The property boasts a meditation and yoga alcove, calming fountains, moon and sun decks with fire pits, private Zen gardens, and a serene pool area with pillow-lined, cocoon-like lounge chairs for two. The Ryokan Zen Suites offer private rock gardens and deep granite Japanese soaking tubs that face either the creek or the gardens. Guests staying in these suites also enjoy the use of yukata robes, geta and zori slippers, and Bose sound systems with Zen-influenced music. The meditation alcove at the back of the property is a tranquil spot among the trees, where guests can reflect as they listen to the melodic sounds of local birds, frogs, and crickets.
Lavender Inn
The Ojai Garden Spa is an intimate day spa in a serene setting just steps from The Lavender Inn's front door. The spa's menu features a wide range of massage treatments, along with natural, results-oriented skin care. Guests are particularly fond of the individual or side-by-side couples massages the spa offers in the private gazebo at the back of the inn's English gardens. Other massage options include the Fireside Cottage Special in front of a blazing fire, or for those staying in the cottage, a massage in its private backyard. Expectant moms staying at the inn for a babymoon can enjoy a rejuvenating pregnancy massage, and those looking for a quick pick-me-up can relax with a foot bath treatment while sitting in the gardens amid the trickling fountains.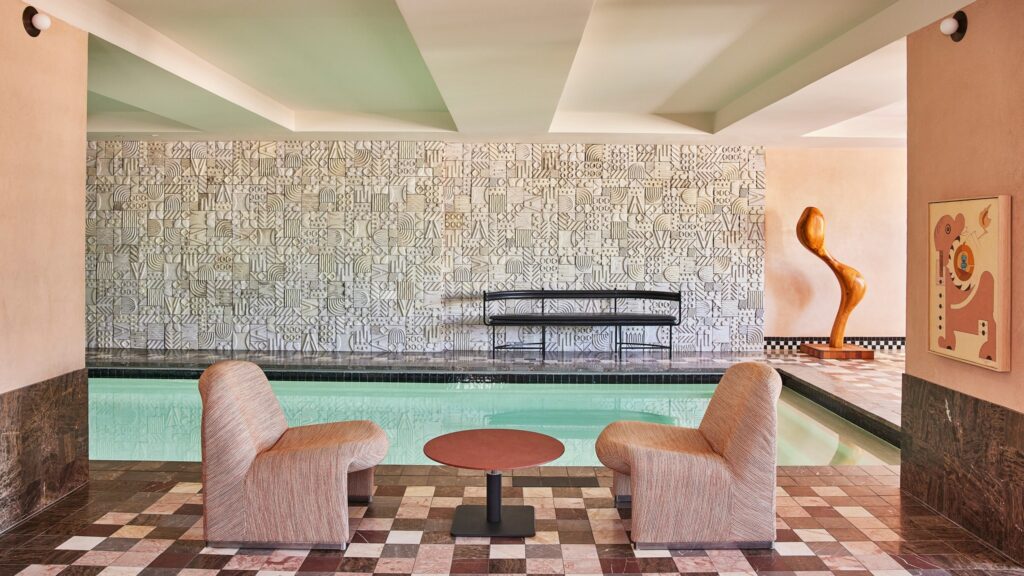 Downtown L.A. Hotel Proper
With city lights and vintage brick as a backdrop, Downtown L.A. Proper Hotel brings wellness to an urban environment. Once a private sporting club circa the 1930s, the property's storied past has been reimagined, complete with a state-of-the-art fitness center geared toward both mind and body. The hotel's suites, one of which incorporates the property's original pool into its living room, are the epitome of relaxation. The hotel offers a Proper Wellness Retreat package, which includes a welcome wellness amenity, a hiking map of Griffith Park, a $100 dining credit, a consultation at the nearby Aesop store, and an autographed cookbook by executive chef and James Beard Award winner Suzanne Goin. For stays that include a Saturday night, guests can also enjoy yoga and a farmer's market excursion with one of the hotel's chefs.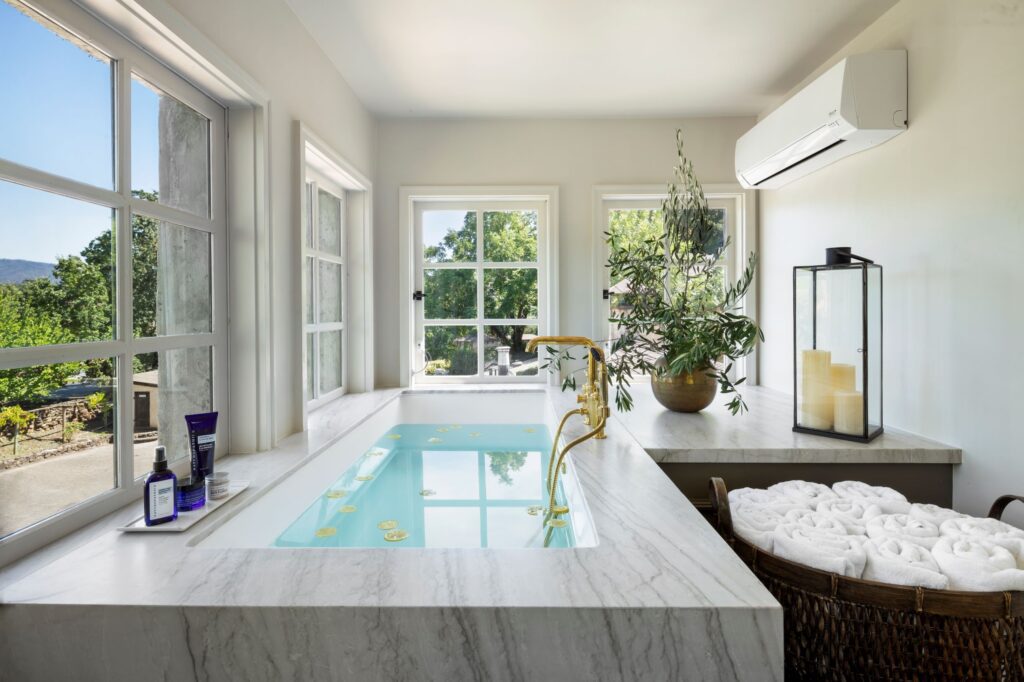 Kenwood Inn & Spa
Kenwood Inn & Spa is a Mediterranean-style getaway in Sonoma Wine Country's fabled Valley of the Moon. Shortly after opening in late 2019, the inn's gorgeous new spa had to curtail its operations, but thankfully it has now reopened in all its glory. Featuring aromatherapy massages that range from 50 minutes to just under two hours, the spa boasts a client-centered approach to well-being. Poolside cabanas, which can be booked alongside spa services, feature semi-private lounging areas with comfortable seating for up to four guests. A private poolside retreat, with a fireplace and seating for two, can also be reserved. The inn's spacious upstairs Spa Terrace provides a lovely view of the surrounding vineyards and features a secluded, couples-only indoor spa tub. Personalized poolside service includes sparkling wine, cheese, and charcuterie plates.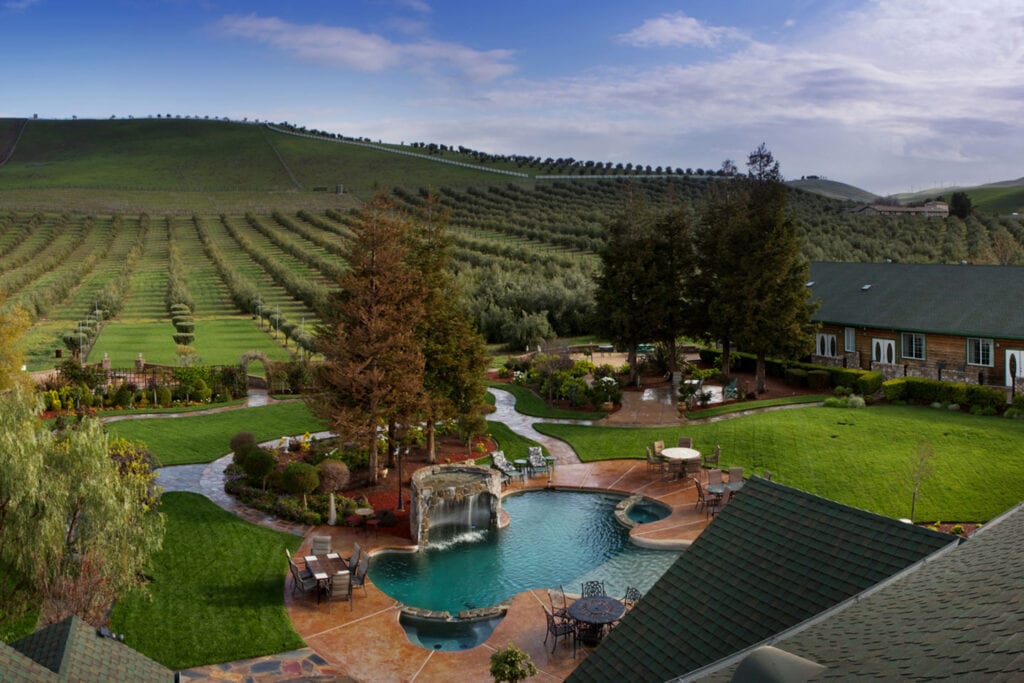 Purple Orchid Wine Country Resort & Spa
The Purple Orchid Wine County Resort & Spa is a relaxing retreat nestled amid the Livermore Valley's bucolic ranches and vineyards. It features 10 contemporary suites, each with an enchanting fireplace. Some also have soaking tubs for two. An on-site private day spa offers a full range of facials, massages, and body treatments, many featuring olive oil from the inn's own 24-acre olive orchard. Guests staying at the resort can add spa packages that combine relaxing massages with rejuvenating facial or body treatments. There's even a selection of spa packages to help couples reconnect. A menu of light snacks and wine enhances the spa experience. Guests can also enjoy the heated pool with its impressive rock waterfall and stone-enclosed hot tubs and private garden seating with views of the olive trees and rolling hills beyond.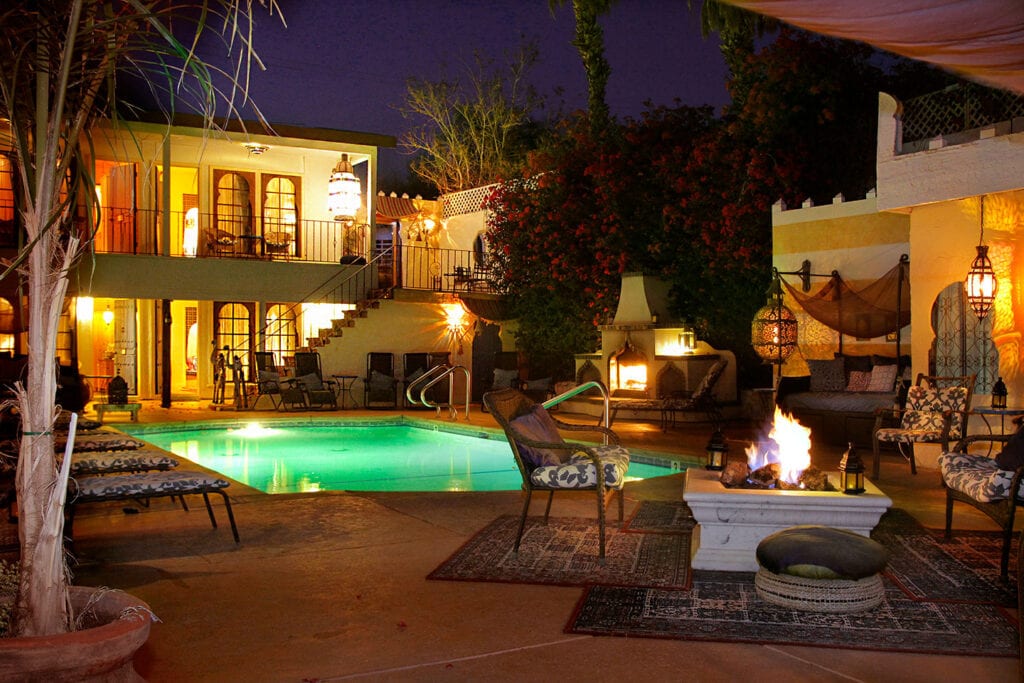 El Morocco Inn & Spa
El Morocco Inn & Day Spa is a Moroccan-inspired oasis in Desert Hot Springs, where sheer fabrics billow in the desert breeze while Moroccan music drifts through an interior courtyard. Inside, therapeutic pools of warm, natural spring-fed mineral water are surrounded by glowing lanterns, lounge chairs, Moroccan poufs, and daybeds piled with pillows. The pool and hot tub are open 24 hours a day, and an outdoor fireplace and fire pit add to the nighttime enchantment. The spa's most popular treatment is the Marrakesh Melting Massage, a combination of Swedish and deep tissue styles. Other enticing options include The Whirling Dervish Treatment, Pashas' Pleasure Massage, and the highly specialized Moroccan Rain technique that includes aromatherapy. A quiet spa garden features a genuine Bedouin tent, supplying the perfect space for yoga or meditation.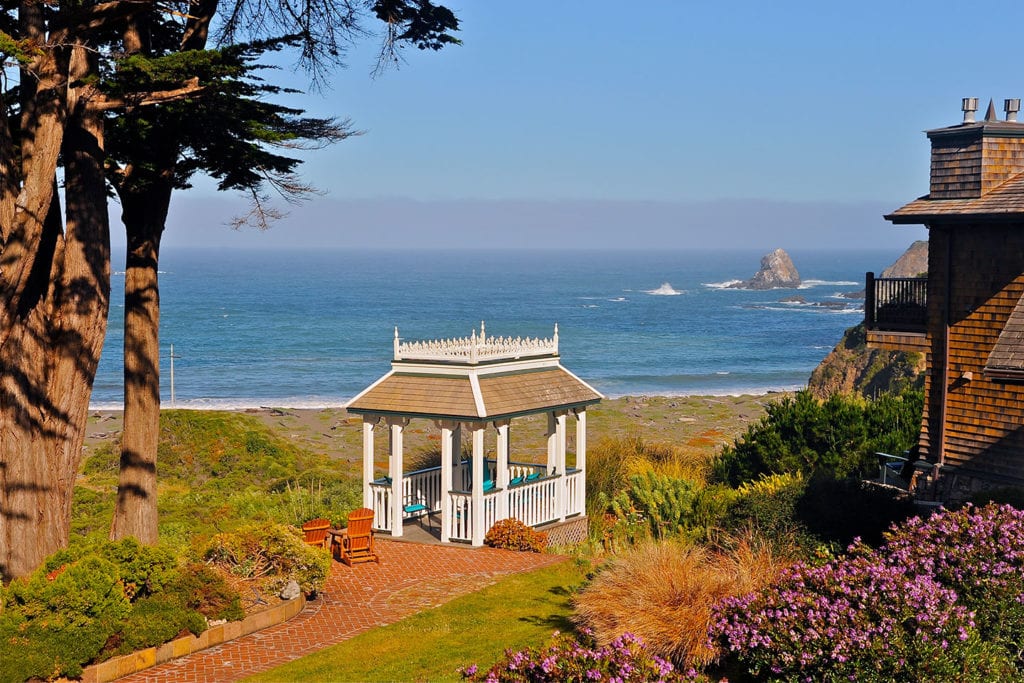 Elk Cove Inn & Spa
The tranquil spa room at the Elk Cove Inn & Spa is a healing sanctuary imbued with the romance of a bygone era. Catering to just a single person or couple at a time, this private cocoon features Victorian antiques, ornate wallpaper, and a warm, cozy fireplace. Guests can melt under the hands of an experienced massage therapist or experience jin shin jyutsu, the ancient art of harmonizing life energy in the body. A sauna and aromatherapy steam shower can be added to any treatment. In addition to the spa treatments, the inn offers private yoga sessions on the beach or in the spa room. A private path from the gazebo leads down to the driftwood-strewn sand, where guests will find rock outcroppings mixing in perfect harmony with the powerful sea.